Apple introduced a demo for ARKit 2 at WWDC 2018, showing off the big new feature for augmented reality on iOS: multi-user experiences, and multiplayer gaming. Now, it's possible for multiple people using iOS devices to view the same augmented reality scenario in the same app simultaneously. Apple's Swift demo app includes a slingshot game, where players can pull on their own slingshot to try and knock down each other's wooden pieces.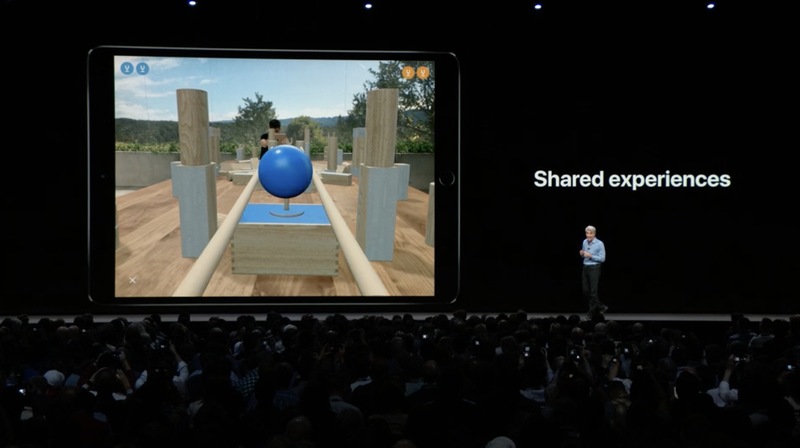 Apple's third-party demo came courtesy of LEGO. The toy brick company will have ARKit 2 apps, that start with a physical set, but then let people add characters and sets, and even play with other people in the same AR space. Each person can add items from their own collection and it's possible to go in and explore different playsets. For example, buildings can catch on fire, and it's possible to add a fire truck to put out the fire, and then bring in a helicopter to rescue people from the top of the building. ARKit 2 also supports saving data into a physical set, so re-using an existing set will allow users to pull up an entire world of virtual buildings and characters just by 'scanning' their existing toy set once again.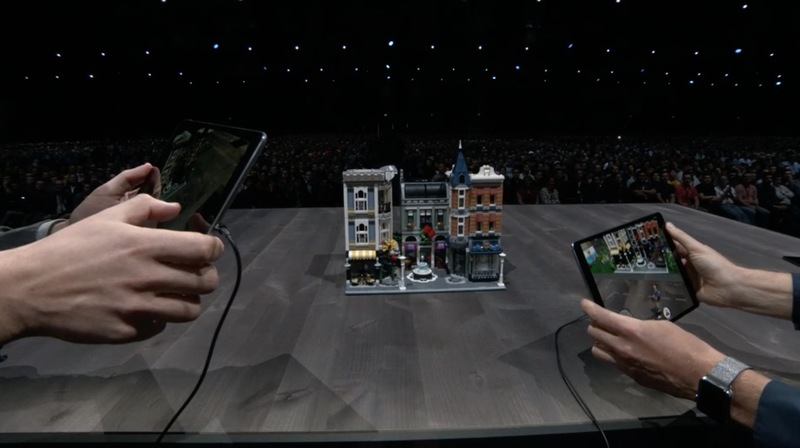 While we'll see how games will introduce ARKit 2 features in interesting ways, or if the technology finds new users, this will help developers create more interesting augmented reality experiences on iPhones and iPads. Watch the WWDC 2018 keynote live, and check out MacRumors' live blog!