Welcome to the SwitchArcade Roundup for May 22nd! I hope you're doing well. Today's a good day to be a Mega Man fan with the two Legacy Collection versions up on Switch. Also, they appeared overnight, instead of waiting for mid-day, which is always nice. The eShop doesn't show the specific time when a game comes out, so you never really know when that game you want will be available. I, of course, preordered the physical version, and while I think it's silly to not have both compilations on one cartridge, at least I get a Mega Man cleaning cloth! So how about that! Also, my Switch case holds a ton of games so I'll pick up physical games until that fills up, and I'll abandon any and all principles after that!
News
Mario + Rabbids Kingdom Battle will get Donkey Kong Adventure DLC
Again, I don't know who had the idea to crossover Mario and the Rabbids, but it apparently worked! Now the game is getting DLC starring Donkey Kong, Rabbid Peach, and Rabbid Cranky. So he's a rabbit that's also an old monkey? What? I don't understand why, and Rabbid Peach still weirds me out, but this will have new mechanics with Donkey Kong to play with as you try to defeat Rabbid Kong. Unlike Donkey Kong, Rabbid Kong actually is a Rabbid. I can't keep this all straight, but it looks really interesting!
Nintendo bans Switch hacker
The Switch homebrew community is hard at work right now, but Nintendo apparently isn't a big fan of their efforts. Shiny Quagsire, a prominent Switch homebrew dev had his system banned by Nintendo. Apparently this Switch wasn't presently hacked but had been before. I guess Nintendo's going to try and make life a bit more difficult for people trying to hack the Switch. Of course, if people were allowed to run software on the hardware they owned, with reasonable protections like not just pirating retail games, this wouldn't be a problem. Heck, just let RetroArch onto the eShop and let folks go to town with emulators, which is the big reason for a lot of folks to run homebrew. I'd be really careful if you ever decide to hack your Switch, I guess.
Gorogoa updated with original demo containing deleted puzzle
If you haven't checked out Gorogoa, you should. It's an ingenious and beautiful puzzle-adventure game, where you shift around pieces like sliding puzzles to cause events to happen and to advance the story. It's a rather clever game, and if you want to see how it came about, all versions of the game have an update with the original demo, which also adds a puzzle that wasn't in the full game. Enjoy!
New Releases
Runner3 ($29.99)
Choice Provisions' exceptional auto-runner series of games returns for another round. The game is a bit more of a rhythm game than you might expect, thanks to all the music cues when you collect gold and gems to complete the levels. It's overall an excellent take on the auto-runner genre and will test you to a great degree if you're up for it. The levels have tons of secrets that I'm still discovering, so I'm looking forward to sinking even more time into this one.
Mega Man Legacy Collection 1 ($14.99)
If you like old-school Mega Man, this is the collection to pick up. This has all six of the NES games in the series in one package. It's also only a few hundred megabytes, so it won't take up much space on system memory or your SD card if you're concerned about that. I feel like I don't need to tell you about Mega Man games at this point, but the collection includes some features to tweak the experience, such as enabling faster CPU speed, and a handy rewind function! There are also remix levels to play through. I do wish that this collection had some extras like the original Game Boy games, especially since Mega Man V is a totally original experience, and who knows what will happen someday with the 3DS eShop and its availability.
Mega Man Legacy Collection 2 ($19.99)
Meanwhile, this collection is more of a hodgepodge of games. You get the SNES Mega Man 7, the PS1/Saturn-era Mega Man 8, and then the neo-retro revivals of Mega Man 9 and Mega Man 10, complete with DLC. I'm just disappointed that this doesn't come with Mega Man and Bass. It originally released on the Super Famicom in Japan in 1998, but eventually came to the west on the Game Boy Advance. Bass (aka Forte) features the ability to shoot in seven directions and can double jump. It's a fun entry to the series that is also hard to obtain at this point, though Bass is in Mega Man 10. Maybe we'll get a Mega Man Legacy Collection 3 for the diehards that throws in a whole bunch of oddball stuff that would be great to have once again.
Disco Dodgeball Remix ($11.99)
Zen Studios publishes this unique online multiplayer 'shooter' where you control robots in a futuristic neon dodgeball arena. I feel like there aren't enough cool multiplayer games for the Switch, so I'd love to see some of the more unorthodox ones, like this one, hit the Switch at some point. These robots better know how to dodge a ball but not a wrench, because they're robots. The wrench might be necessary to fix them. I've played some of this back in its early days on PC, and am excited to check this out on Switch in its fully-formed release.
Trax ($14.99)
This racing game simulates those toys cars where you would build a track and they would race along it, but here you can actually go into first-person mode with their car. This game is kind of a ghost, though: it's published by Sabec Limited, who might have adapted their game Scalextric with a similar concept for the Switch. Otherwise, there's little publicity for this game, so buyer beware. Also, apparently HAL had a pre-Kirby game called Trax.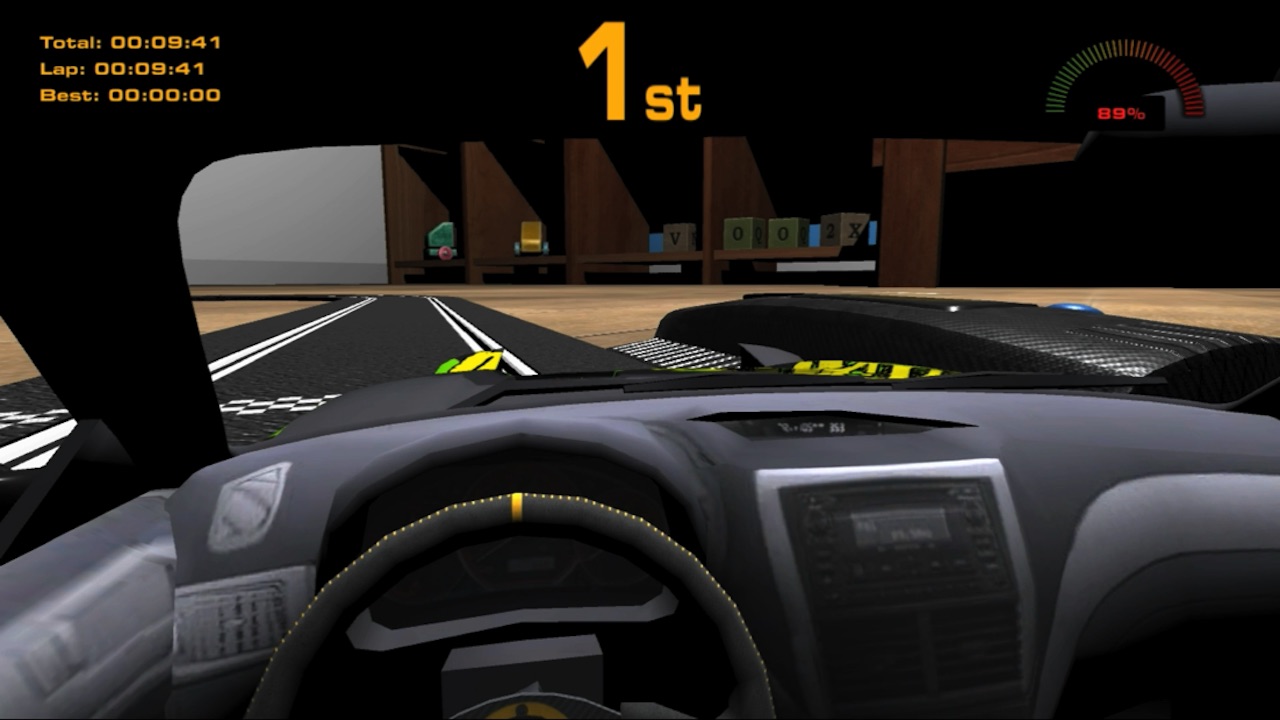 Henry The Hamster Handler ($3.69)
Hamsters have gone wild, and you have to use your puzzling skills to help get them to safety…before they're turned into precious metals? Wait, what? I mean, breeding and turning hamsters into gold seems…kinda evil, but I also get it. It would probably wreck the economy, I guess, though. Also this game had a VR version? I'm even more confused than ever. And that's before I see that you can inflate the hamsters to help them get across chasms. What a weird little puzzler.
Sales
Nine Parchments ($11.99 from $19.99 until May 31st)
The Trine developers' action-RPG is on sale once again. I missed out on the previous sale because I'm a forgetful person, but I swear I'll add this to my endless Switch backlog now. This also has online cooperative multiplayer, which is always welcome, since a lot of Switch multiplayer games eschew online play. Not that I don't blame the devs for doing that, but it's always cool to have it.
The Way Remastered ($10.49 from $14.99 until June 7th)
You know, I would ask why a game from this decade would get a remaster, but do know that I have bought space-death-metal band Mithras' On Strange Loops multiple times in the same year to obtain better-mastered versions of it, so I am in literally no position to judge. Anyway, if you love puzzle-platformers and detailed pixel art, this is the game for you.
Keep an eye out every weekday for more SwitchArcade Roundups! We want to hear your feedback on Nintendo Switch coverage on TouchArcade. Comment below or tweet us with your thoughts!