A full length animated film for To the Moon ($4.99) is currently being produced. Today, Freebird Games has been planning a full-length animated feature film for the game for two years now and it is finally officially in production. To the Moon has one of my favourite stories in gaming with one of the most memorable soundtracks I've experienced in a game so I'm looking forward to more details about this for sure. Kan Gao also posted a video with the announcement and more details about how they will approach the movie and you can watch it below:
The project is currently a collaboration with funding from China and production happening in Japan. Kan Gao says "First tier" Japanese animation profuction companies are on board and specifics for this will be announced later. It will also apparently have a budget larger than the award winning film Your Name production wise. Check out the poster for the film below: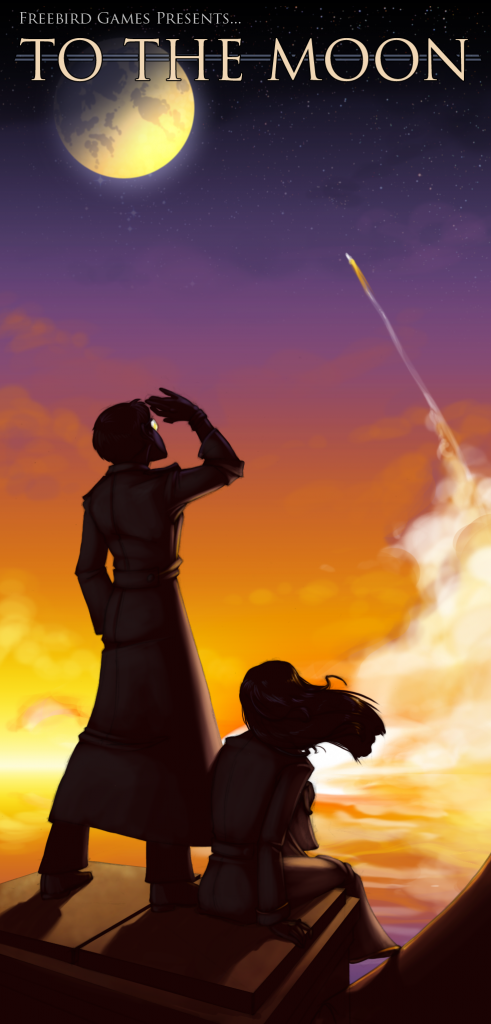 If you missed it, Freebird Games' To the Moon is a fantastic experience that saw a mobile release a few years after debuting on PC platforms. Check out Shaun's review for it. I don't think I'll ever forget my experience with it when I played it on Steam a long time ago. In fact just hearing the main theme play in the Vlog from Kan Gao above is reminding me of the story and the fantastic characters. If you enjoy narrative driven adventures with memorable stories and lovely characters, you need to play To the Moon.
Kan Gao also says that production on the next game from Freebird Games has also begun. I'm looking forward to seeing this when it releases. I hope Freebird Games port their other games to mobile soon because more people need to experience the music and stories from these games.