It seems almost greedy to want more characters in Power Rangers Legacy Wars (Free) considering that it already features dozens of Power Rangers from the TV series and movies, not to mention their villains. Then again, when you consider it's already sort of a fighting game mashup because it's bringing different seasons together with the films, it is really that much of a stretch to invite new challengers from the likes of, say, Street Fighter to do battle?
We'd submit that it is not, especially because that's exactly what's going down. Some familiar faces from Street Fighter V are jumping into the fray, and as you can clearly see in the trailer below, you'll be able to mix and match characters from both universes on your Power Rangers Legacy Wars teams. They'll have their signature moves as well.
Is there an in-game, story related reason this is going down? Who freaking cares? It's Power Rangers vs. Street Fighter, an unlikely and yet strangely fitting collaboration. Yes, the Rangers have weapons and the Street Fighter V combatants mostly do not, but those characters also have a number of powers and abilities that make them more than able to stand toe to toe with anyone.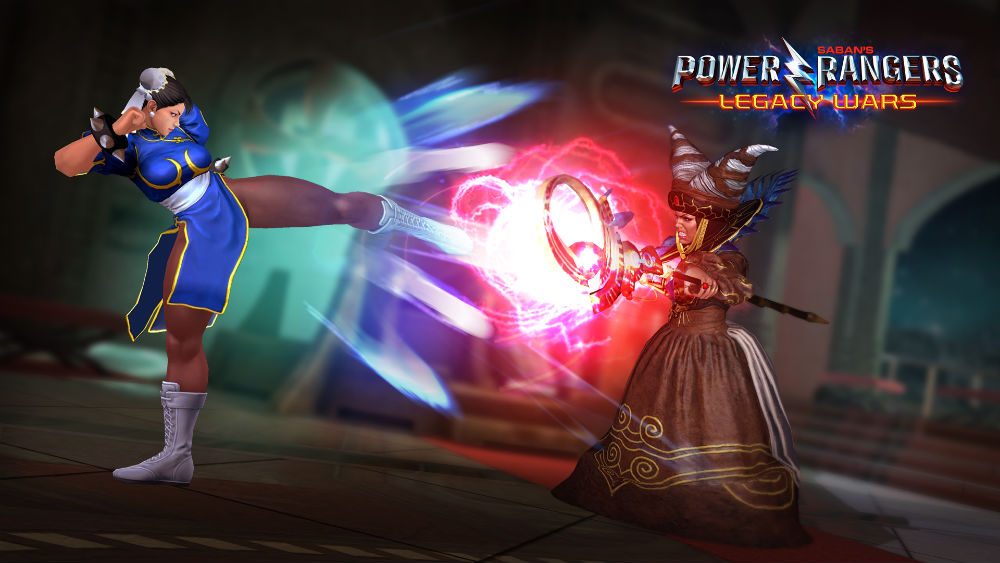 If you follow the game on its Facebook page, you already know it has downtime scheduled for an update at 10:00 a.m. PT on Wednesday, May 16, and we can say with pretty significant certainty that this is the major hook to the update in question. We look forward to taking our Street Fighter favorites and pummeling some Rangers, but if you'd rather do the opposite, we can't really be all that mad at you for that.