So while PC and console players and more recently mobile players were obsessed with PUBG Mobile (Free) and Fortnite (Free), a certain web game was growing at an alarming rate. ZombsRoyale.io (Free) originally available on PC and the web grew into a game with more than 10 million players and it is now on iOS with an Android releasing coming very soon. ZombsRoyale.io is a very interesting blend of both Fortnite and PUBG but 2D with a top down view. In fact it feels like the old PS1 GTA games to me quite a bit with a Prison Architect like art style when it comes to visuals and perspective. Watch the trailer below:
ZombsRoyale.io is basically a 100 player multiplayer battle royale that plays like PUBG but borrows the non building aspects of Fortnite. This carries over the cosmetics, weapons, items, and even the UI. It even has the solo, Duo, and Squad modes with limited modes each weekend. The limited modes are interesting because there's a 50v50 mode, a building mode that makes it more like Fortnite and even a PvE mode against zombies.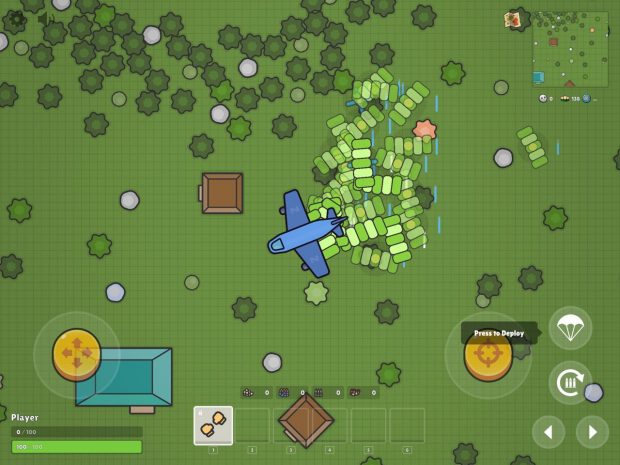 I've been playing this for the better part of the day during breaks and free time and it is a whole lot of fun. In fact I see myself playing this more when I'm in a cab or outside the house in a coffee shop as opposed to either Fortnite or PUBG because of how much simpler and quicker it is. If you play this on the web, now is the time to check it out on iOS. Join our discord as well if you are looking for more players or just want to discuss iOS games in general.