The fight for supremacy in the mobile battle royale genre continues, and after Fortnite's latest update, this time it was PUBG Mobile's (Free) turn to get new features, and they are great fun. Update 0.4.0 adds the brand new Arcade Mode, a mode where 28 players compete in six different variations: Shotguns, Sniper Rifles, All Weapons, Melee, Pistols, and Item Heaven. As you can figure out from the self-explanatory titles, each of the six variations will present different challenges and offer all kinds of opportunities for silliness. For instance, playing only with shotguns will finally remove that dreaded moment when your amazing run ends abruptly at the end of a sniper's bullet, a bullet you literally never saw coming. On the other hand, playing just with sniper rifles turns the game into campers' heaven. And then you have Melee, which—as you can imagine—will result in players circling each other like chickens. The Arcade Mode becomes available at Level 10 and should be a fun way to change the game up.
Arcade Mode is in #PUBGMOBILE040 right now! Are you ready? #PLAYPUBGMOBILE pic.twitter.com/VhiNLWgVS7

— PUBG MOBILE (@PUBGMOBILE) April 22, 2018
The other addition to the game is one that PC players of PUBG have been asking for since the game came out: Training Grounds. The Training Grounds, as you can see in the screenshot below, give you access to all the weaponry in the game and let you shoot to your heart's content. The weapons are laid out on tables next to the relevant attachments, and you can play around with them as much as you want. If you just feel like shooting at other players, you can do that (it wouldn't be PUBG if you didn't shoot at other players prior to battle for no reason); if you feel like actually improving your marksmanship, you can take advantage of the targets set out at various distances. That way, you can see how each gun game behaves, how recoil affects your shooting, how different attachments affect the gun's behavior, and so on. There's a reason PC players have been asking for this mode for a long time; it's an essential part of any realistic shooter.
In addition to all the guns, the Training Grounds also offer various vehicles and a race track to test them out in. Figuring out how each vehicle behaves and sharpening your driving skills could save your life one day. Overall, the Training Grounds are a ground addition to PUBG Mobile, and I can see myself enjoying checking out each weapon without having to worry about other players taking me out. I do wish players couldn't shoot at each other in the Training Grounds; while you don't die, you do get the annoying blood spatter.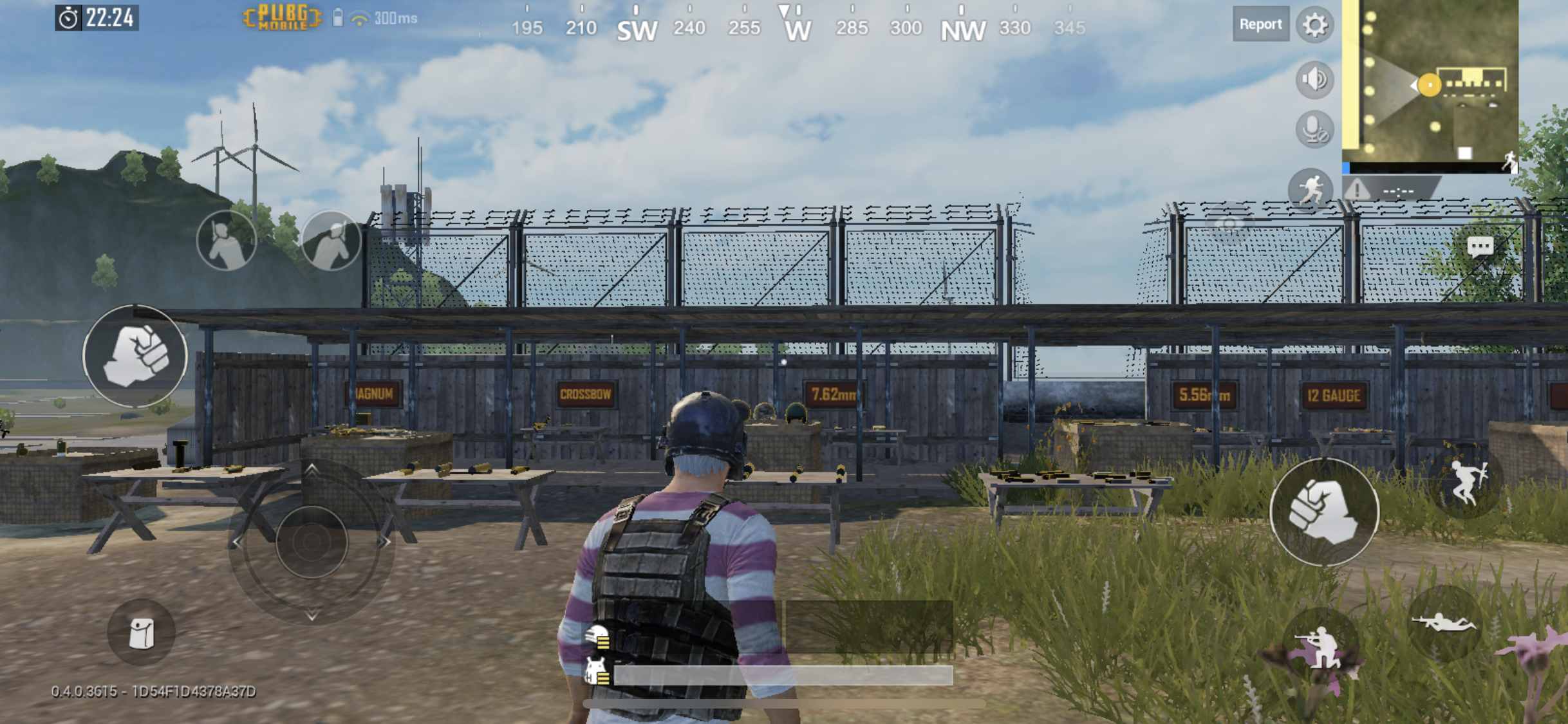 Update 0.4.0 has added even more goodies to the game. There's the new Dusk setting, which looks pretty spectacular, the ability to pull tricks when riding a motorcycle, nitrous oxide engines in cars, refinements to leaning (with movement speed increased and the addition of "Lean & Open Scope" and "Lean & Fire" for greater customization), the ability to have your player open doors automatically, a 3D Touch firing option, and much more. If this update is a sign of things to come, then PUBG Mobile is going to have a long life.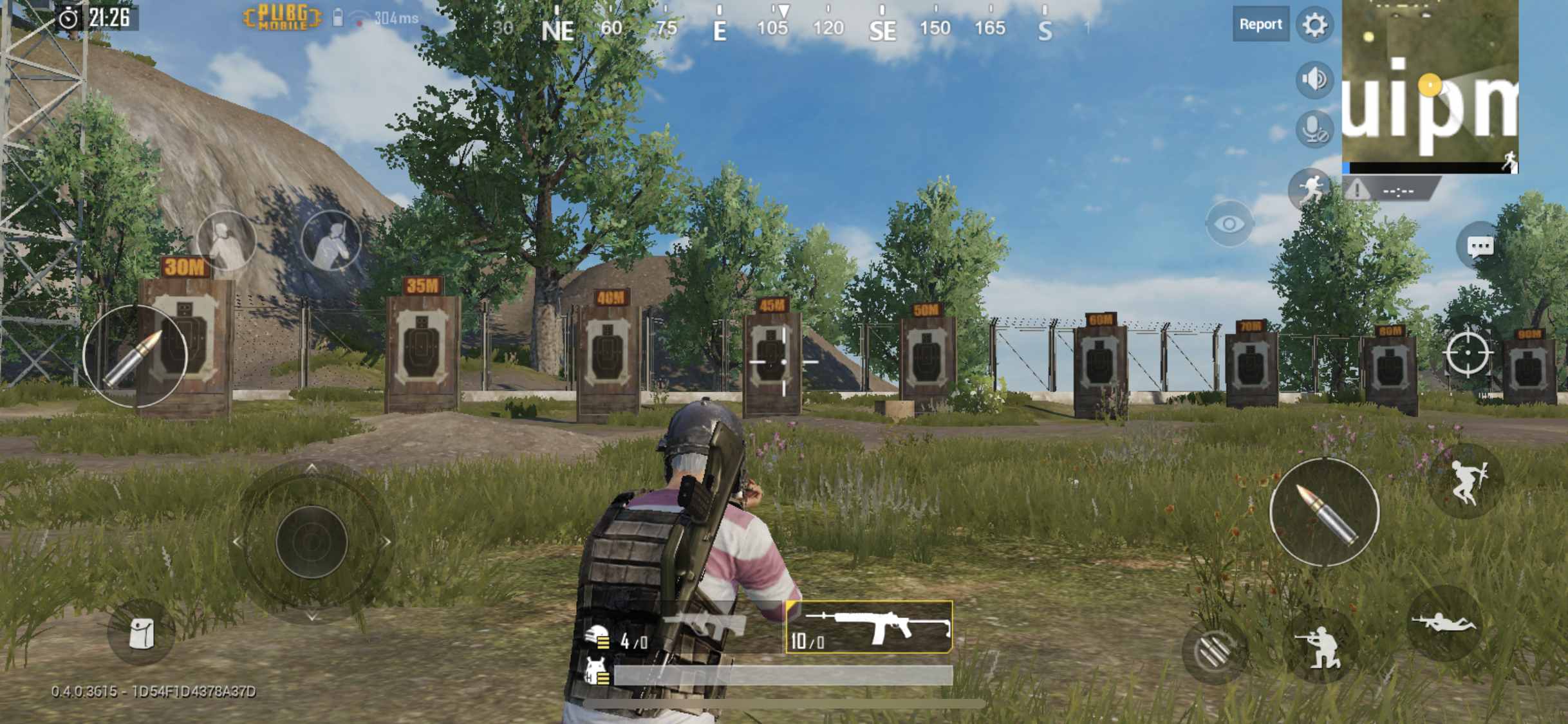 I think it's pretty clear from this update that PUBG Mobile is not ready to let Fortnite rule over mobile gaming without a fight, and that's great news for us players. I like the direction of PUBG Mobile so far, and I hope it continues to bring us new features and new ways to play the game. What other features are you hoping to see in the future? Update 0.4.0 is live, and as a thank you to all its players, PUBG Mobile is giving out a tri-color parachute just for logging in after updating to 0.4.0, so jump into the game and check it out.