As I mentioned earlier this morning, this week and the following week are the busiest time of our year with GDC. We're putting this list together a bit earlier in the day than we usually do, so it's possible there might be a few games we miss in this roundup. Keep your eyes on our forums for any big releases which will undoubtedly quickly bubble to the top!
---
.projekt
iTunes Description
.projekt is a new minimalistic puzzle from creator of Evo Explores.

.projekt requires you to look at things differently. Playing .projekt is like taking a geometry lessons but in a fun and relaxing way.
Forum Thread: .projekt (by Kyrylo Kuzyk)
---
Casino Resort Slots & Poker
iTunes Description
Life is a gamble, so raise the stakes, take the leap, and roll the dice! Test your wits and fortune on a variety of casino games and build the BEST and BIGGEST resort empire that there is while you're at it! Compete against players from around the world, and find out who's the BRIGHTEST and the LUCKIEST!
Forum Thread: Casino Resort (by Animoca Brands)
---
Cat Tower – Idle RPG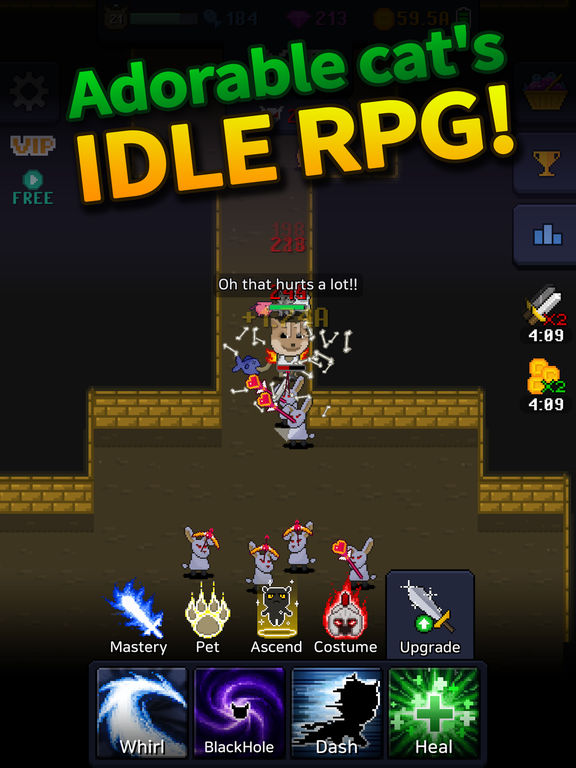 iTunes Description
TAP TAP & UPGRADE.
Collect best items and fight!!!

How far can you reach?
Forum Thread: Cat Tower – Idle RPG (by 111%)
---
Cobalt Dungeon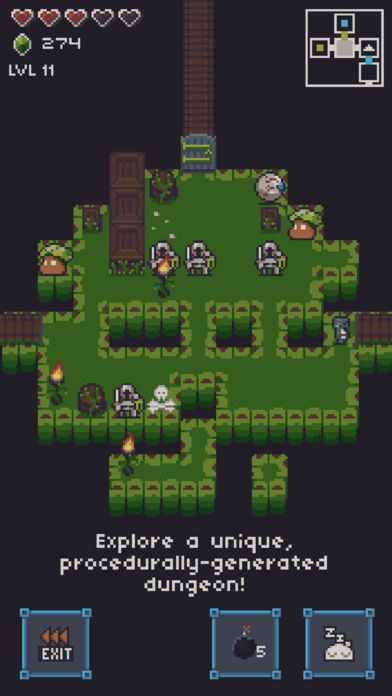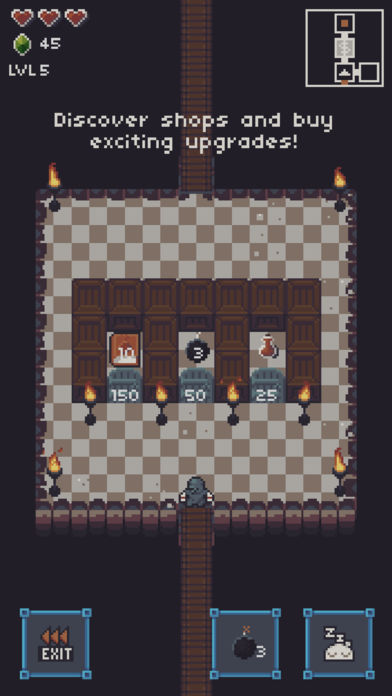 iTunes Description
Welcome to Cobalt Dungeon! This is a turn-based Puzzle Roguelike game, so you can play at whatever speed you're most comfortable with. As you descend to each floor in the dungeon you will encounter harder and harder monsters to fight. Along the way you'll find shops where you can save your progress and upgrade your character, bosses which you'll need to defeat, and a whole lotta procedurally-generated levels to beat. Can you make it to the 21st floor?
Forum Thread: Cobalt Dungeon (by Thomas Hunter)
---
Death Coming
iTunes Description
You Died.
Pure and simple, but death was not the end. You have become an agent of Death: a Reaper. You have the powers of Death, but there are rules in this supernatural afterlife.

The Reaper ends lives, but it cannot control humans directly due to the Free Will Clause. As the Reaper, you must plan and execute your killings by using the environment to your advantage. In the meantime, be wary of Minions of Light, who will try to save humans from their grim fate!
Forum Thread: Death Coming (by Sixjoy)
---
Fighting Fantasy Classics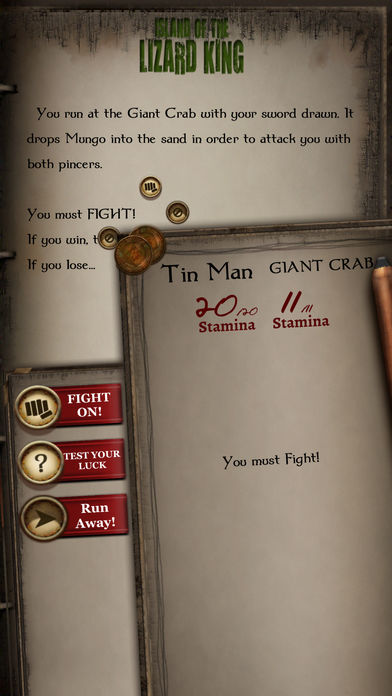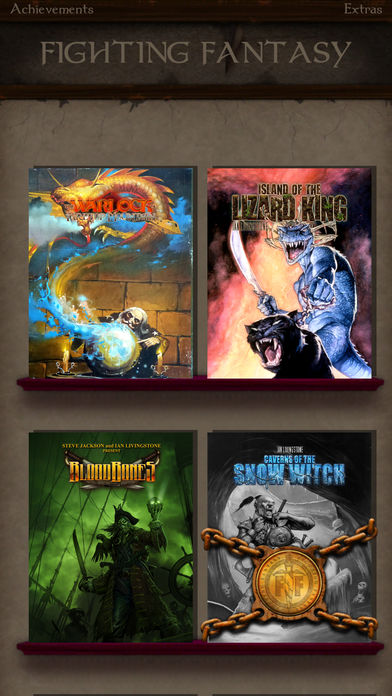 iTunes Description
Fighting Fantasy gamebooks are epic text-based adventures! Originally published in the 80s, Fighting Fantasy Classics brings these old favourites into a digital format, complete with on-screen dice rolls, Adventure and Encounter Sheets, battle mechanics and more!
Forum Thread: Fighting Fantasy Classics (by Tin Man Games)
---
Hopper
iTunes Description
Hopper is an immersive platformer that is free-to-play with minimal ads & IAPs. There are 40+ intricately designed levels across 4 unique worlds: Blockworld, Clocktower, Cloud Castle & Neon Techno. Each world has it's own distinct style and challenges for you to crush. Shoot for high scores and collect plenty of coins & gems to unlock new balls .
Forum Thread: Hopper (by Sweet Gaming)
---
Idle Gangsters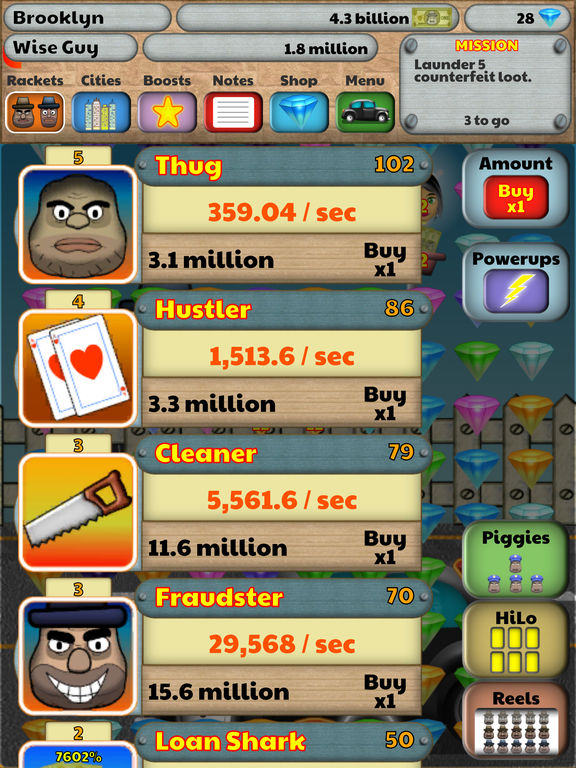 iTunes Description
Rise through the ranks of the mafia in this fun, addictive idle incremental match-3 game.

Start out as a low life punk and work your way up through the mafia ranks to Godfather using every manner of lie, trick and scheme possible.
Forum Thread: Idle Gangsters (Mat Hopwood)
---
Keep Combo
iTunes Description
In the year of 2009, A Jump game let mobile phone casual games be popular. Ten yeas past, though hip an hop games seem to be out of date, I still have a fondness for hip and hop games. With this specil affection, I make a game, KEEP COMBO, to pay my respects to all casual games which had touched my heart, also to pay my respects to the palyers and gameplatforms at that time.
Forum Thread: Keep Combo (By cassplay)
---
Keep in Mind: Remastered
iTunes Description
Keep in Mind follows Jonas, a tormented alcoholic whose life is falling apart. One night, he awakens to a shadowy mirror world where beasts lurk and the stars don't shine. Lost and scared, Jonas must face all those twisted beasts if he ever wishes to return home and learn the truth about his darkness.
Forum Thread: Keep in Mind: Remastered (by Akupara Games)
---
Lost in the Dungeon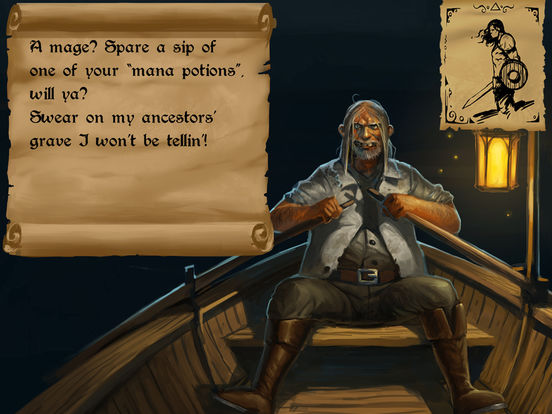 iTunes Description
Lost in the Dungeon is a dungeon crawler based on a card system.

The goal of the player is surviving to a series of increasingly hard dungeons thus being rewarded with the loot they need to get stronger and stronger.
Forum Thread: Lost in the Dungeon (by Eggon srls)
---
Master of Eternity
iTunes Description
A galactic war fought by a colorful cast of Pixies, Master of Eternity!

Enlist now to launch into a universe full of endless excitement!

Engaging narrative that explores the backstory of every Pixie, mechanics, equipment and suits that grow more powerful and complex as you progress, and SRPG combat that's as simple to learn as it is hard to master!
Forum Thread: Master of Eternity (by NEXON)
---
Meteor 60 Seconds!
iTunes Description
Meteor 60 seconds! is a simple, fun, comic-like action game that simulates your life if there were a meteor heading towards Earth and you had 60 seconds to live. Do anything you want to do with your last 60 seconds, even if it's illegal! What about planting an apple tree?
Forum Thread: Meteor 60 Seconds! (by Avocavo)
---
Monster Chef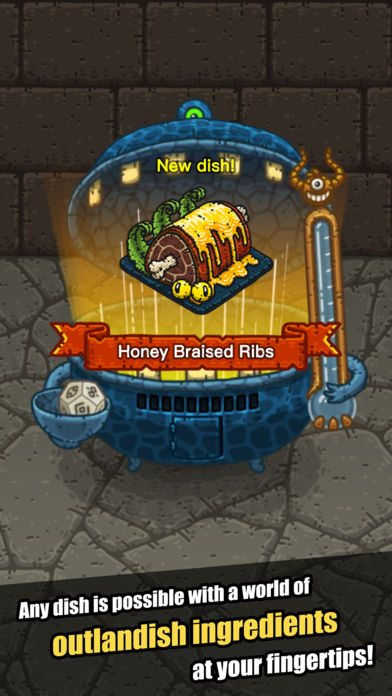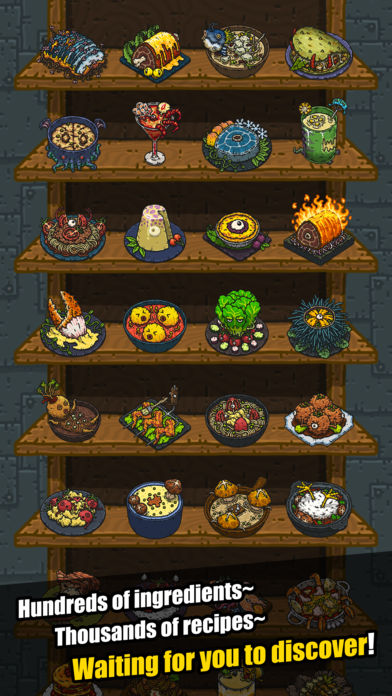 iTunes Description
At first look, the world you see may seem to be nothing out of the ordinary. Look beneath the surface however, and you'll find an unimaginable place filled with strange, dangerous, and delicious creatures.

The Society of Dark Cuisine is an ancient and mysterious organization comprised of brave adventurers willing to explore the unexplored and to taste the untasted. With the help of the mystical Sootsoot, they seek out and capture strange monsters in order to farm their divine ingredients.
Forum Thread: Monster Chef (by Coconut Island Games Limited)
---
Mowy Lawn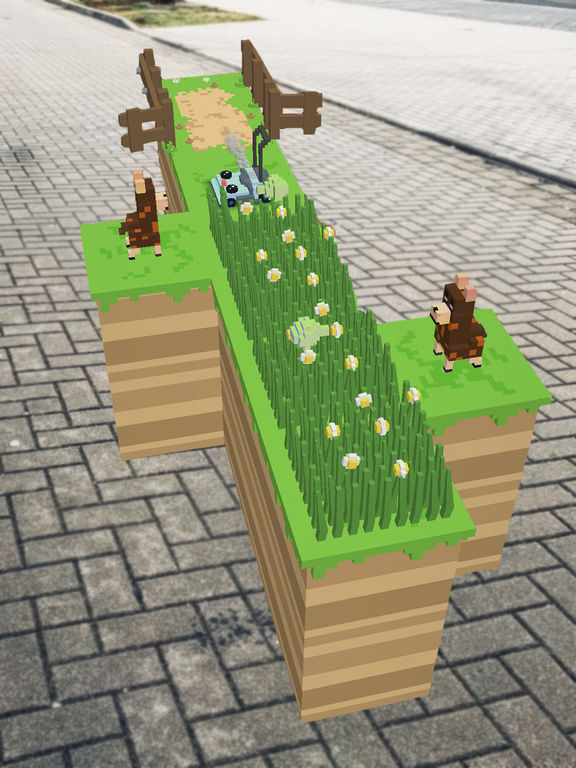 iTunes Description
The oh-so-satisfying Mowing game that you just can't put down!

Welcome to lawnmower heaven – a Garden of Eden where lucky blade-spinners are set free on fields of glorious bushy overgrowth.
Forum Thread: Mowy Lawn (by PlayStack)
---
My Tamagotchi Forever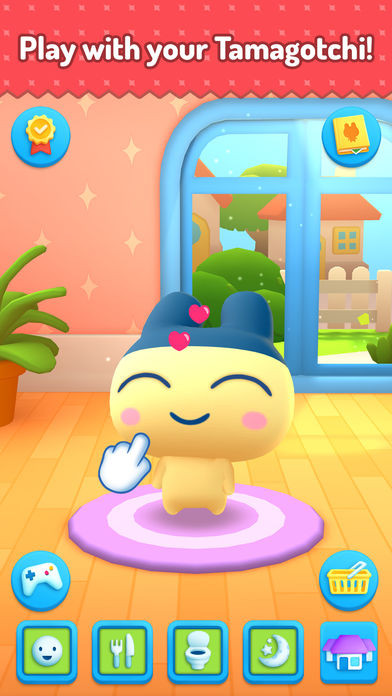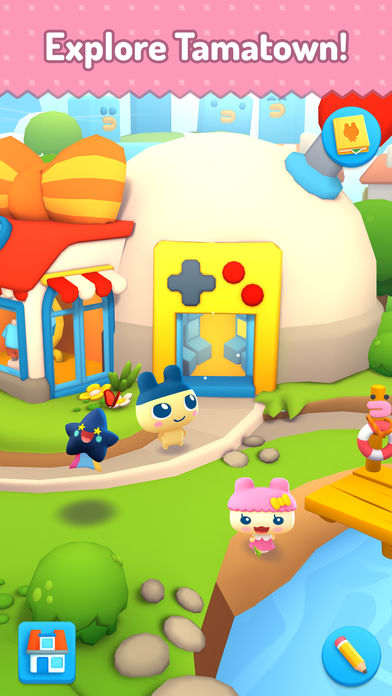 iTunes Description
Raise your very own Tamagotchi characters, and share your adventures with your friends! Your Tamagotchi character needs your daily care to stay healthy and happy. Keep it well fed, washed, and entertained, then meet other Tamagotchi friends in town for more fun. But don't forget to put your character to bed!

Explore Tamatown in full AR (Augmented Reality), find your hidden friends and collect treasure and bonuses in the first ever AR-enabled Tamagotchi game!
Forum Thread: My Tamagotchi Forever (by BANDAI NAMCO)
---
Mystery Dungeon: Roguelike RPG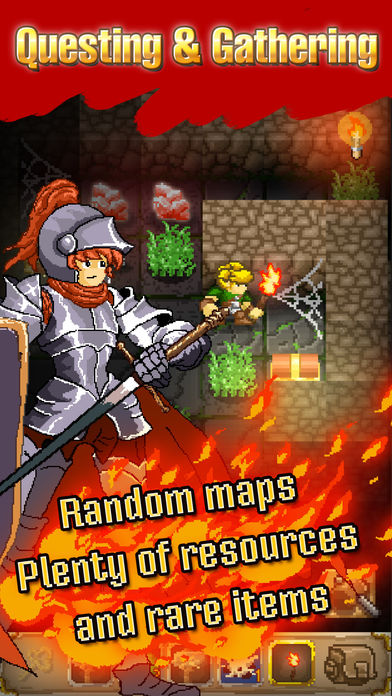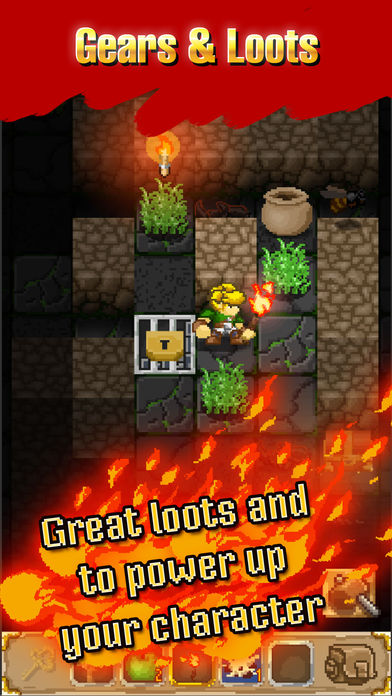 iTunes Description
This is a Roguelike adventure role-playing game which features classic Roguelike elements such as dungeon, questing, building and mining.
Forum Thread: Mystery Dungeon: Roguelike RPG (by ColorfulApp)
---
Pixel Plex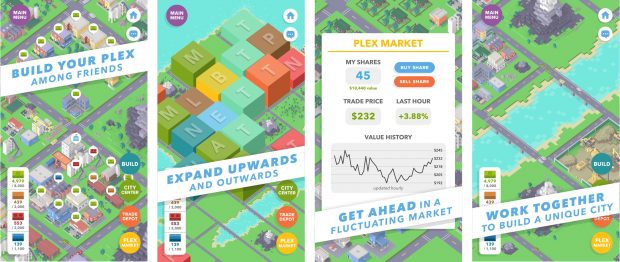 iTunes Description
In Pixel Plex you are in charge of building your Plex however you want!
Invite your friends to join your city, trade resources, and work together to build HUGE
CITY-WIDE projects.
Forum Thread: Pixel Plex (by Toast Mobile)
---
Rooms of Doom
iTunes Description
So you wanna be a hero, save your beloved and do all those zany and crazy things that hero's do?
Welcome to the rooms of doom a collection of 80+ rooms designed for your doom, actually that's not quite true;
Yes there are rooms in which your death is most likely unavoidable there are many rooms designed for some seriously fun platforming and puzzling action.
Forum Thread: Rooms of Doom (by Terry Gill)
---
Royal Blade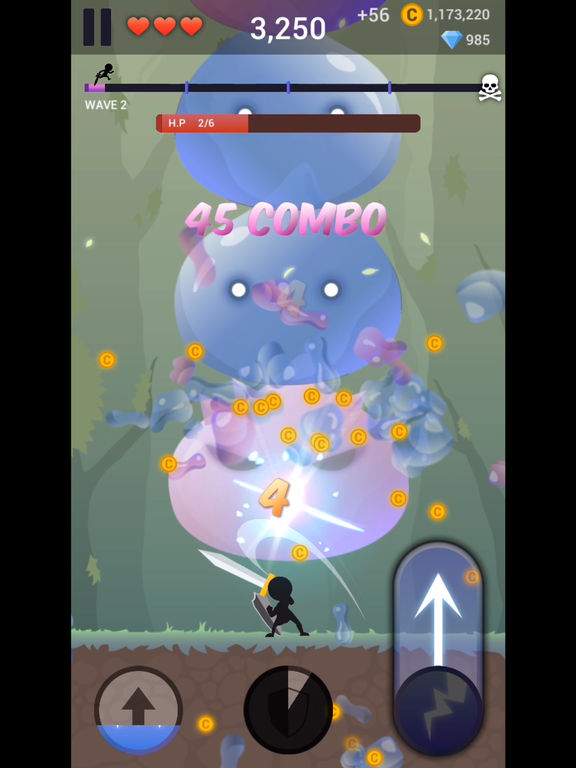 iTunes Description
Everything's falling down!
▶▶ SMASH and SHIELD to SURVIVE.

How long can you last?
Forum Thread: Royal Blade (by 111%)
---
Runestone Keeper Final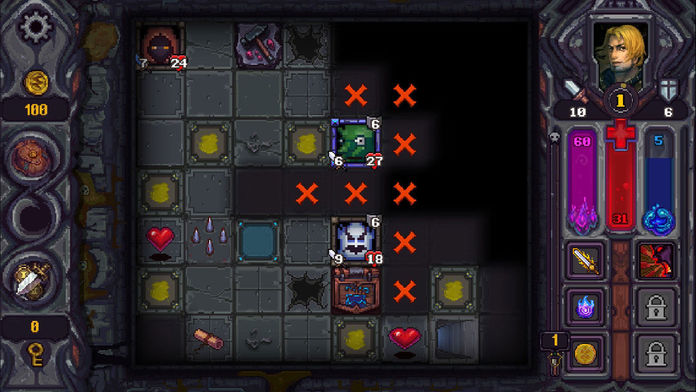 iTunes Description
Runestone Keeper is a challenging roguelike to roguelite dungeon crawler that blends classic role playing elements and turn-based combat strategy.
Dive into the dungeon roguelite-ness and begin your very own epic adventure! Grab your rucksack, sharpen those dusty swords, step into the dark chamber and fight for glory!
Forum Thread: Runestone Keeper Final (by Cimu Co. Ltd.)
---
Runventure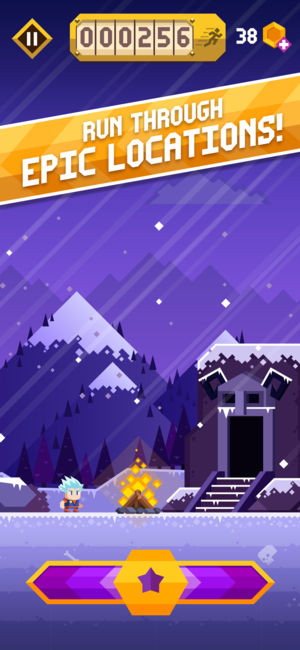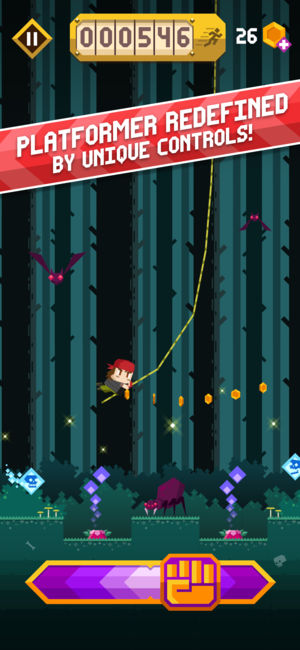 iTunes Description
JUMP in to the action and EXPLORE mysterious lands in search of TREASURES. Avoid the DANGER, RUN through various locations. JUNGLES, TEMPLES, CASTLES and many other places loaded with deadly traps and hordes of enemies. Use your reflexes to jump over hot lava, or rope swing over piranha pools escape the deadly skeletons and hungry wolves.

Runventure is unique, beautifully designed mobile platformer. The first mobile platformer fully controlled with just one finger – thanks to completely new run-jumping-bar control! Build the team of experienced exploreres, level them up, complete challenges and unlock precious treasures. Now it's time for adventure, it's time for Runventure!
Forum Thread: Runventure (by DIGITAL MELODY)
---
Schemata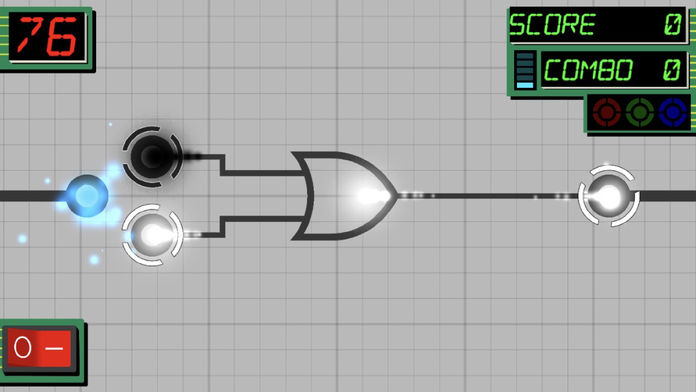 iTunes Description
Schemata is a fast-paced puzzle game based on digital logic diagrams. Race through logic circuits while organically learning how they work. The game is free with ads and has a $2 option to disable them. No other micro-transactions are in the game.
Forum Thread: Schemata (by Friendly Fish Games)
---
Seascapes : Trito's Adventure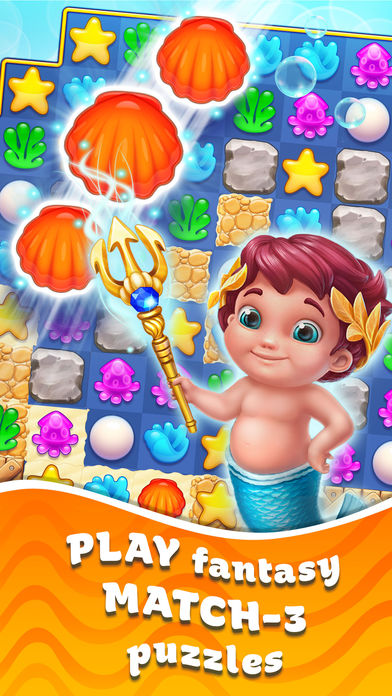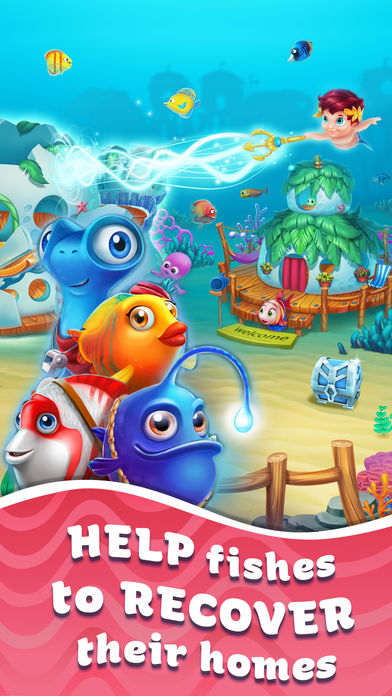 iTunes Description
Make a journey to legendary Greece where Gods and Heroes reign! And help Trito, son of Poseidon, to save his family and the entire underwater kingdom from the intrigues of sly Sea Witch. Wicked sorceress has charmed the Sea God, broke his trident and scattered its fragments across the ocean!
Forum Thread: Seascapes : Trito's Adventure (by FredBear Games)
---
Siege of Dragonspear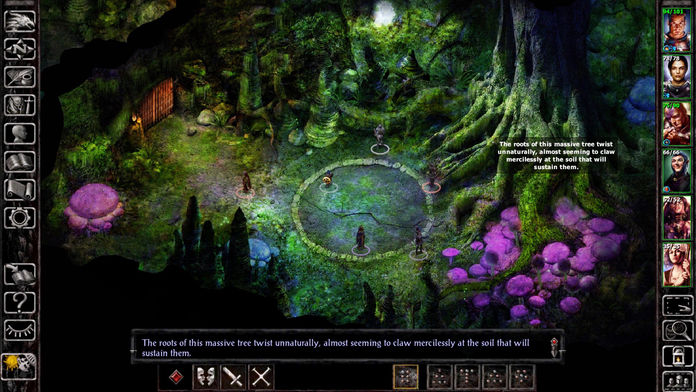 iTunes Description
Experience the Siege of Dragonspear, an epic Baldur's Gate tale, filled with with intrigue, magic, and monsters. Lead your party of heroes into deep dungeons filled with tactical battles and magical traps in this 30-hour Dungeons & Dragons adventure that expands the Baldur's Gate saga.

Shortly after the conclusion of Baldur's Gate: Enhanced Edition, we return to the Forgotten Realms caught in a time of strife. A crusade marches from the north, seizing supplies, forcing locals into military service, and disrupting trade along the Sword Coast. A charismatic warrior known as the Shining Lady leads this army, her background shrouded in mystery.
Forum Thread: Siege of Dragonspear (by Overhaul Games)
---
Sushi Tycoon – Idle Game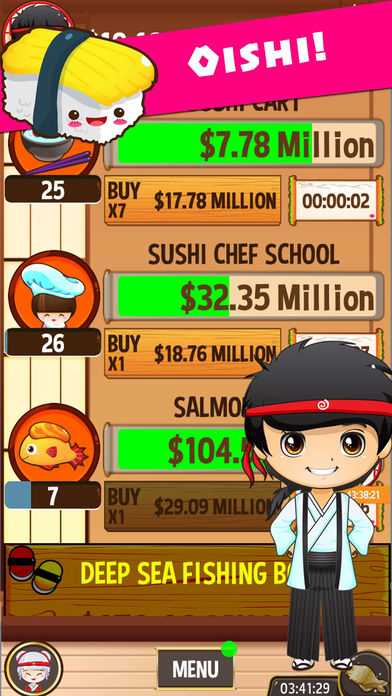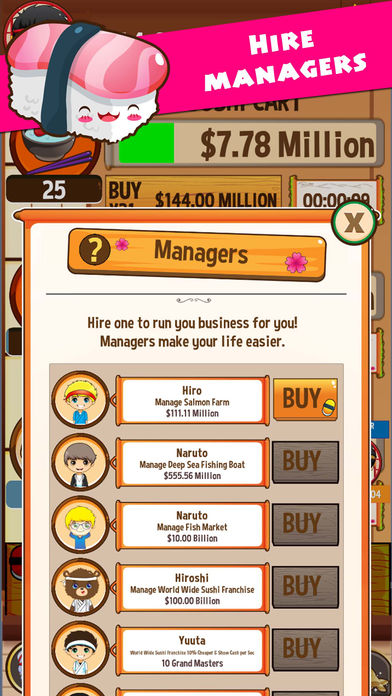 iTunes Description
Kanpai! Welcome, sushi lovers all over the world, to Sushi Tycoon Clicker! World's best sushi simulator!

Have you always dreamed of owning a Sushi Restaurant with Michelin 3-star or 5-star? Dreamed about being a sushi chef or a sushi master? Forming your own sushi restaurant chain all over the world in New York, Paris, London and more?
Forum Thread: Sushi Tycoon – Idle Game (by Family Play Pte Ltd)
---
Teenage Crush Love Story Games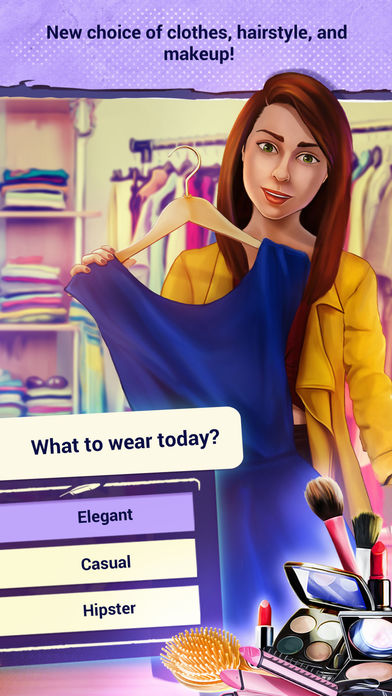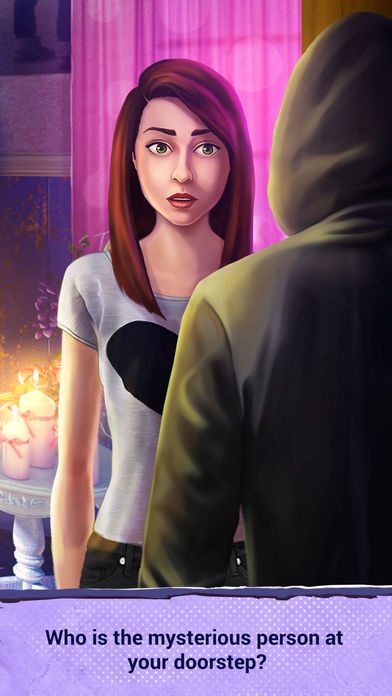 iTunes Description
Hello, teenagers! Are you ready for an awesome love story adventure? Are you looking for high school games with high school love storyline? Are you willing to help an attractive heroine win the heart of the boy she likes? Download the brand new game Teenage Crush Love Story Games and create your own love story with the most attractive characters, excellent visuals, and tricky choices. This interactive story presents you with a deciding choice – once you choose your own path, there's no turning back!
Forum Thread: Teenage Crush Love Story Games (by Midva Games)
---
To The UltraViolet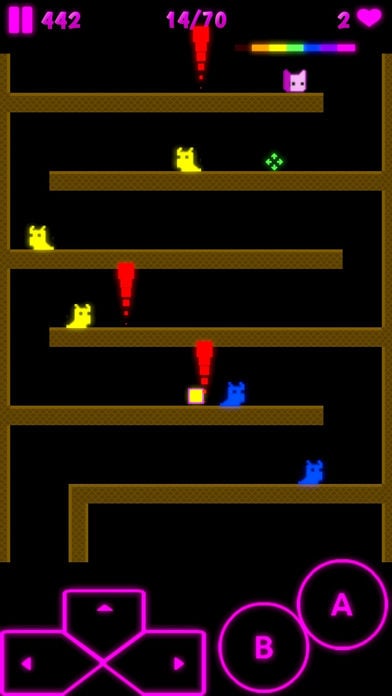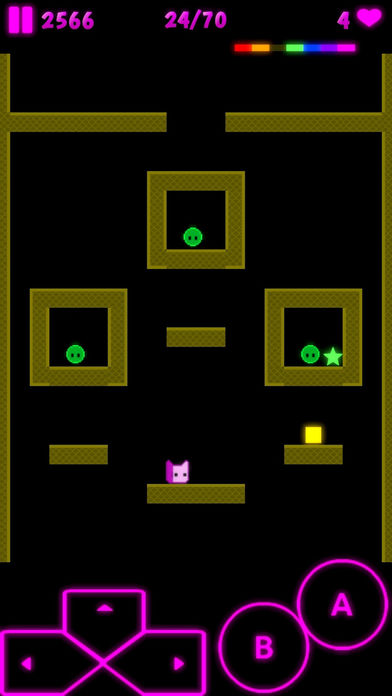 iTunes Description
You're Ultra, a little violet square lost in all the colors.
Your goal is to reach the UltraViolet color by passing through 70 unique levels, in one go.

Be careful of the nine dangerous enemy types along the way, each offering a unique challenge!
Forum Thread: To The UltraViolet (by Bryan Schuller)
---
Twos!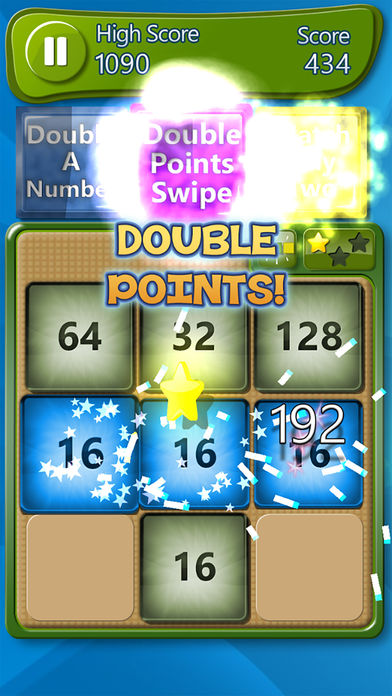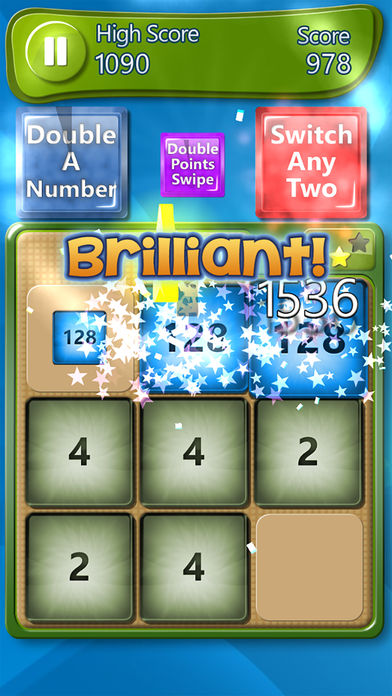 iTunes Description
Twos is a puzzle and strategy game requiring quick thinking and efficient use of powerups to keep your board clear and generate higher matches and swipes.

The goal is to match and swipe your way to the Ultimate Goal. A three way swipe involving the highest number in the game. Can you manage to swipe three 2048 tiles? And if you manage it, can you do it quicker and in less moves then anyone else?
Forum Thread: Twos! (by Slyddar Studios)
---
Wiggle Whale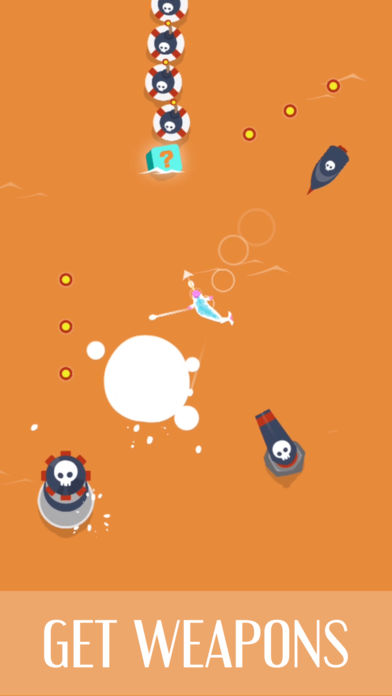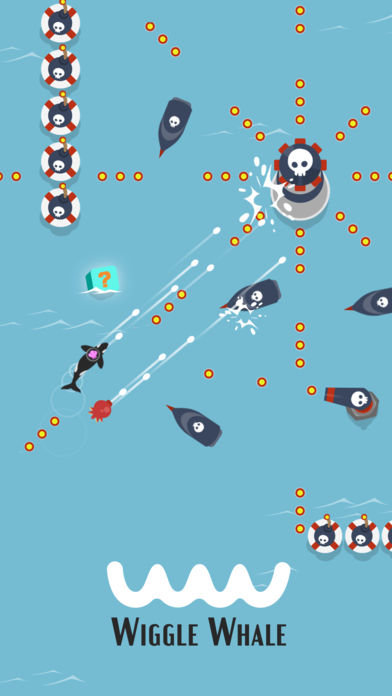 iTunes Description
A simple, but addictive shooting game: Wiggle Whale! Destroy pirates to gear up. Stack more items and become the ultimate whale. Show who's boss. Rule the ocean!

Something Cool
◆ Collect items to shoot new patterns
◆ Meet ocean friends that will help you
◆ Collect over 20 unique whales (and others)
◆ Mix 'n Match skins to create your own whale(?)
◆ Rank your score on leaderboard
Forum Thread: Wiggle Whale (by 111%)
---
Wizards of Brandel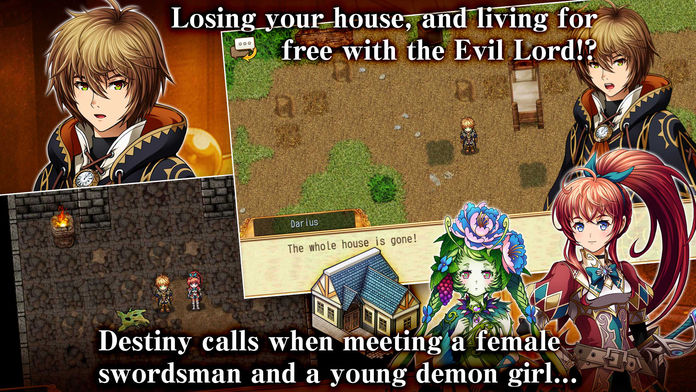 iTunes Description
You wake up and notice… that your house is gone!

The young wizard Darius loses his house after he fails to make a loan repayment, and ends up living for free in the house of a wanted sorcerer!

He meets a female swordsman who has absolutely no sense of direction, and a young demon girl who shrivels up immediately if she doesn't drink enough water. Fate decrees that they end up traveling together.

Where will the quarrels over differing principles lead to?
Forum Thread: Wizards of Brandel (by KEMCO/EXE-Create)
---
2 Knights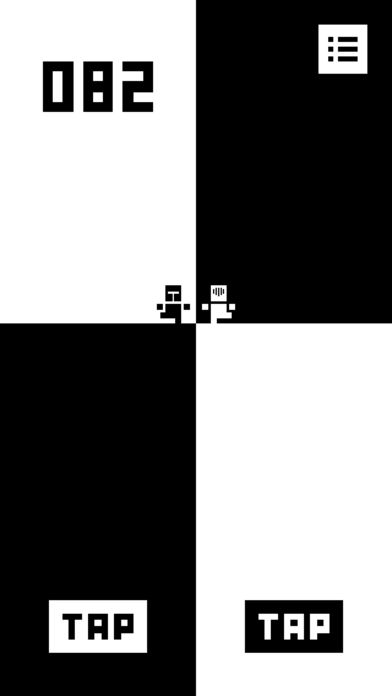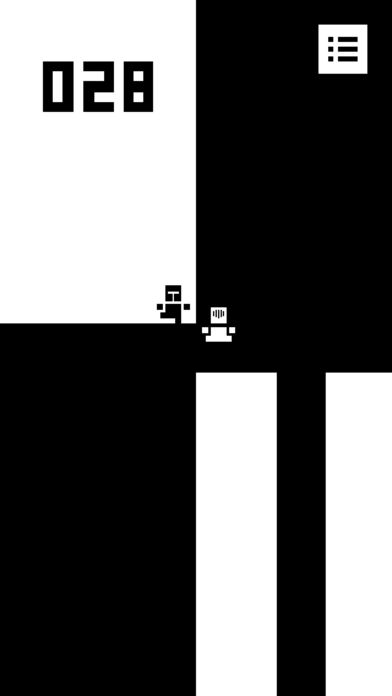 iTunes Description
Tap to jump and stay alive as long as possible !
Forum Thread: 2 Knights (by Laurent Bakowski)
---