Despite Football Manager Touch 2018 ($9.99) yet again underlining its credentials as undoubtedly the best sports game on iOS this year – I only care about football (or soccer, for any of our incorrect American readers), so bear in mind my view is inherently biased – there have been many other releases that have tried to challenge Sports Interactive's management throne. Champion Eleven is yet another title that wants to put its own spin on footballing tactics, and what better way to emphasise its tactical prowess than by getting the endorsement of none other than Pep Guardiola. As far as celebrity appearances in games go, having Pep's name attached to Champion Eleven is particularly neat, and with a promise of fully-fleshed tactics and a luscious 3D engine, I'm hoping Chinese publisher MeoGames have an on-target effort that can bring some elite competition to the genre.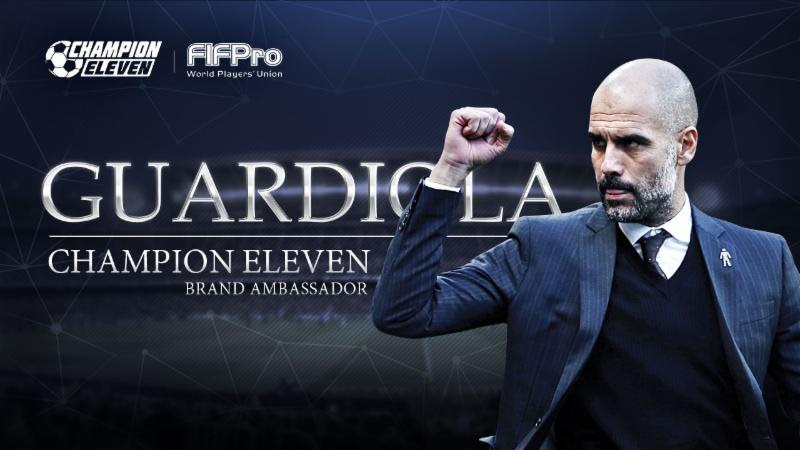 For those of you who have refused to watch The Beautiful Game since Arsenal's Invincible season in 2003/04 (I envy you immensely), Pep is renowned for creating the 'tiki-taka' style of football that has come to define that Barcelona team and really modern attacking football as a whole, and is currently running away with the English Premier League title with Manchester City – with a little help a few billion dollars. His association and appearance in Champion Eleven, as well as the fact the game is officially licensed by FIFPro and so will include the names and appearances of over 60,000 male and female footballers, is a nice touch that will introduce some much-needed immersion to a genre full of statistics and spreadsheets.
Having influence on off-the-pitch matters like the entire training complex also gives Champion Eleven a more holistic perspective of owning a major footballing franchise, and with the 2018 World Cup rapidly approaching, this game has a great chance to capitalise on growing interest in the sport. I may be personally finished with football, but if you're in more positive spirits, Champion Eleven looks like one to watch in the coming months.