It's that time of week once again where we round up all the best new games of the past seven days. It's a relatively "light" week this week, insomuch that in the world of mobile that still means a dozen and a half games. Some of this week's earlier arrivals we were able to put through their paces already so be sure to check out our review of Florence as well as our review of Death Squared, both of which we enjoyed a lot. And then check out the full list of all the rest of this week's new games below and let us know which ones you've got your eye on.
---
Bolt Riley – A Reggae Adventure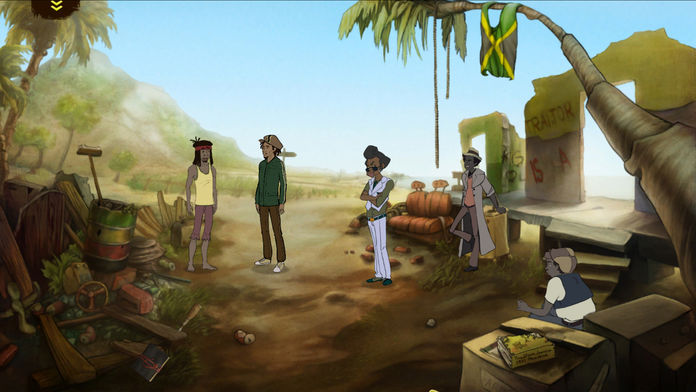 iTunes Description
Become a Jamaican Reggae legend in an adventure game co-designed by Corey and Lori Cole (Creators of Quest for Glory series).

Bolt Riley is a a classic 2D point and click Jamaican Reggae adventure game where you play as Bolt Riley, a poor boy from Trenchtown, Jamaica, on his pathway to stardom. Bolt is struggling to survive and has to deal with a gang of Rude Boys.
Forum Thread: Bolt Riley: A Reggae Adventure (by Adventure Mob)
---
cmnd/ctrl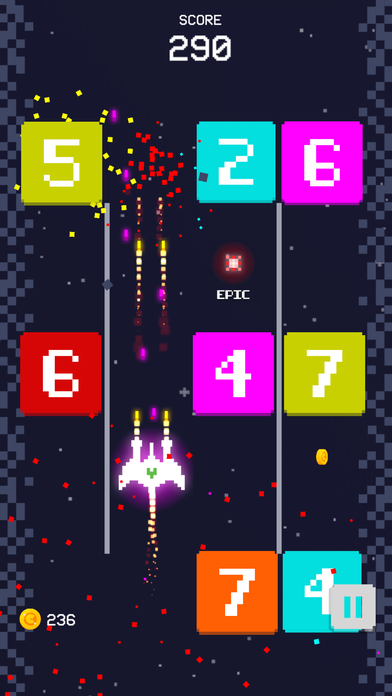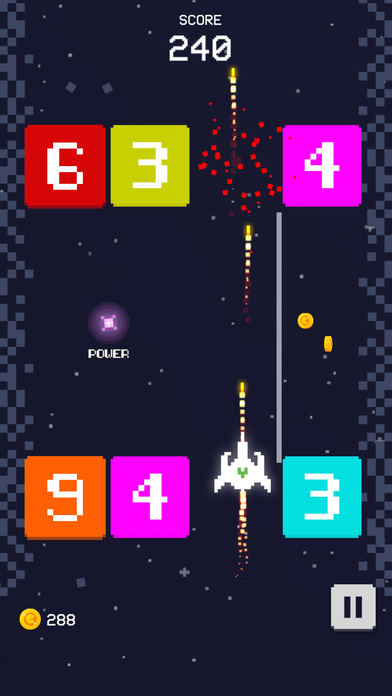 iTunes Description
Fire through a pixel art universe to a retro soundtrack and sound effects that are inspired by the old-school arcade game era. Players can cycle through multiple game modes and choose between ten unique ships with varying fire rates and bullet speeds, meaning no one game will ever be the same!
Forum Thread: cmnd/ctrl (by Sebastian Barrotta)
---
Cubor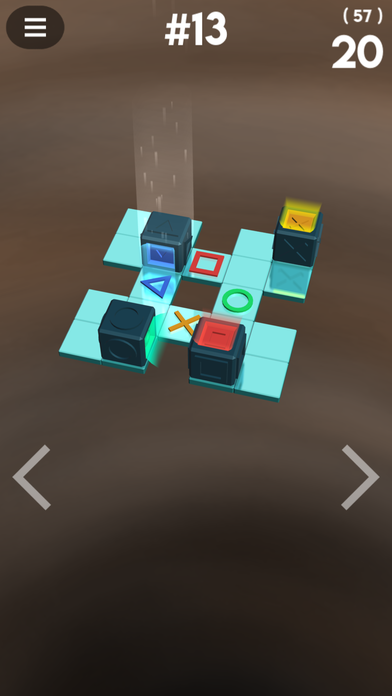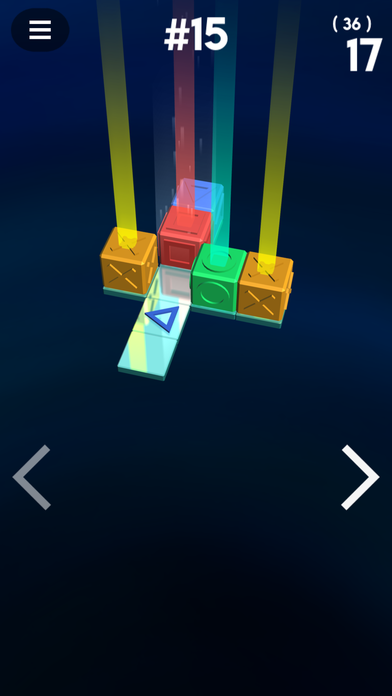 iTunes Description
Cubical puzzle game with simple beginnings and complex ends.

Move the cubes to their corresponding goals, sometimes the orientation must be just right. Sometimes several cubes move at the same time. Sometimes things gets really tricky.

Replay levels and take your time to come up with the optimal solution or dive into the 16 daily levels fresh from the level generator.

Don't be a square, be a cube.
Forum Thread: Cubor (by Devm Games)
---
Death Squared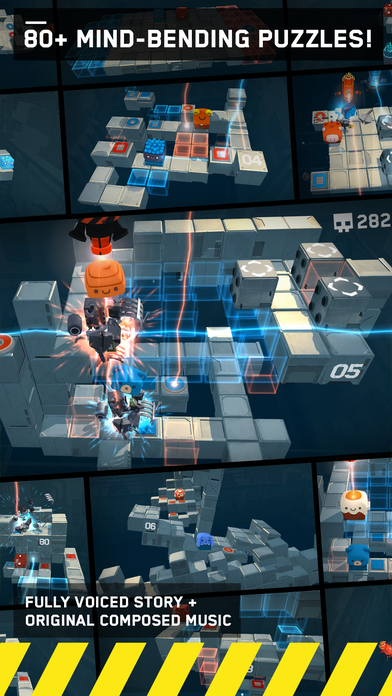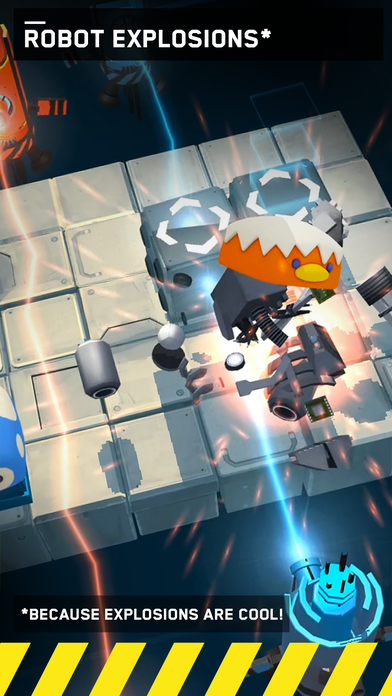 iTunes Description
Death Squared is a puzzle game for 1 or 2 people about coordination, cooperation, and robot explosions.

SMG Studio's first console game is now available to play on your phone.
Forum Thread: Death Squared (by SMG Studio)
---
Defend the Cake Tower Defense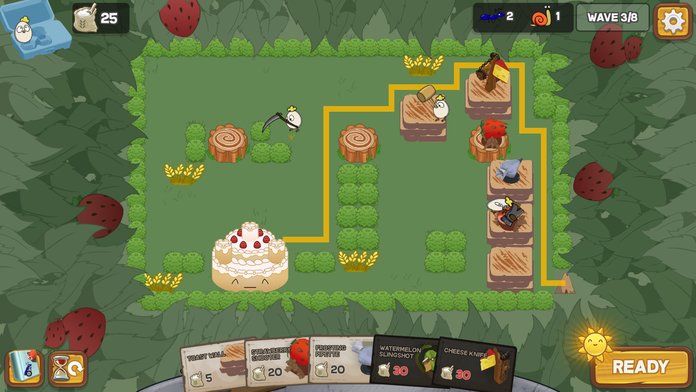 iTunes Description
From a team of former Blizzard & Riot developers comes the most delicious tower defense game! Help Eggperor Shellemane and the Eggbirds keep their cakes safe from an onslaught of persistent insects. The game begins when you place your tasty cake castle on the map. Choose carefully; there are armies of ants on their way to steal a slice! After that, it's time to plan your strategy. Build your maze to outsmart the mischievous ants and protect your prized cake. Use watermelon slingshots and frosting guns to thwart the onslaught of bees, rocket snails, and ants on scooters!
Forum Thread: Defend the Cake Tower Defense (by Defend the Cake LLC)
---
Digger Machine 2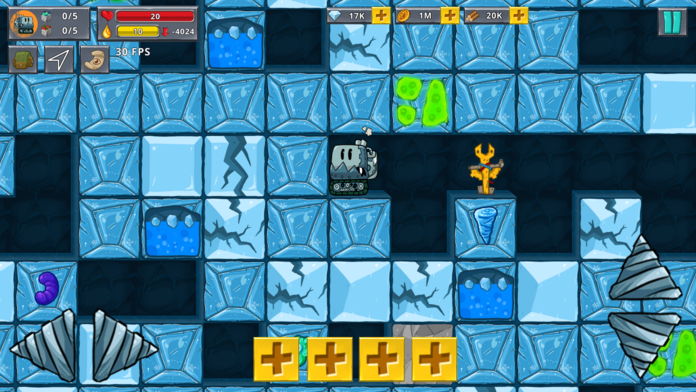 iTunes Description
Digger Machine 2 is the new version of the famous arcade game, in which you dig for precious minerals, diaments and gold. You can build a base and improve your machines.

In this version you will be able to choose even more machines, dig more minerals and discover new worlds. New traps, monsters and more digging awaits!

If you liked the first version of Digger or games like Motherload just don't wait, this is the perfect game for you!
Forum Thread: Digger Machine 2 (by Rapid Games Studio)
---
Evil Cogs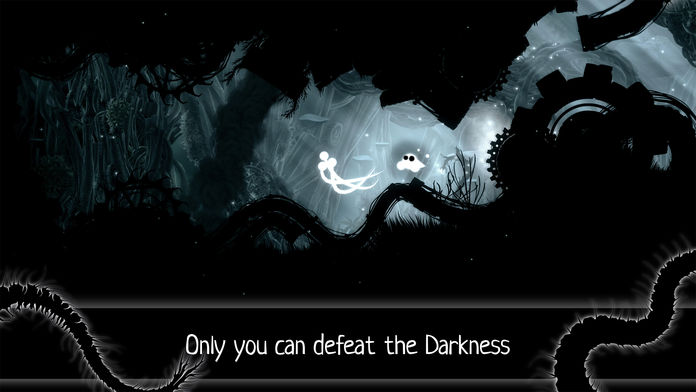 iTunes Description
Your fantasies come true!
Explore that strange, fantastic, mystic world.
Soak up the atmosphere of the dark fairy-tale.
Little light beam needs your help.
So become a light – fight with darkness.
Your way will be hard, but don't be afraid of anything.
Till your light shines – you can make it!
Forum Thread: Evil Cogs (by Ivan Murzak)
---
Flippy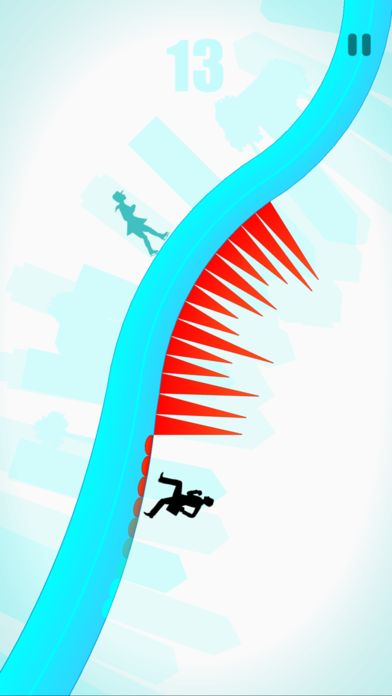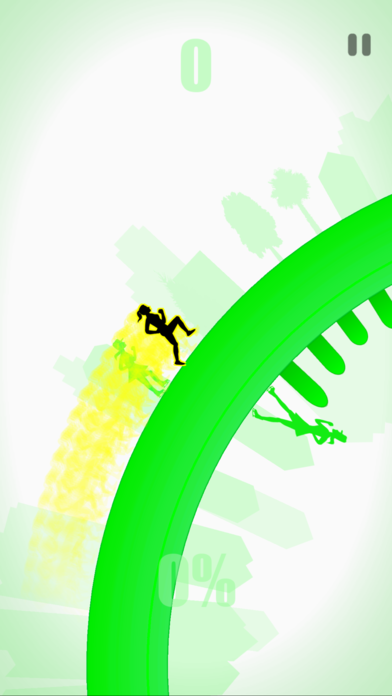 iTunes Description
Run, flip and speed up! Avoid spikes and try to overtake as many runners as possible.

Complete missions, unlock new runners and challenge your friends.

Running is fun – enjoy your run!
Forum Thread: Flippy (by Ketchapp)
---
FLO Game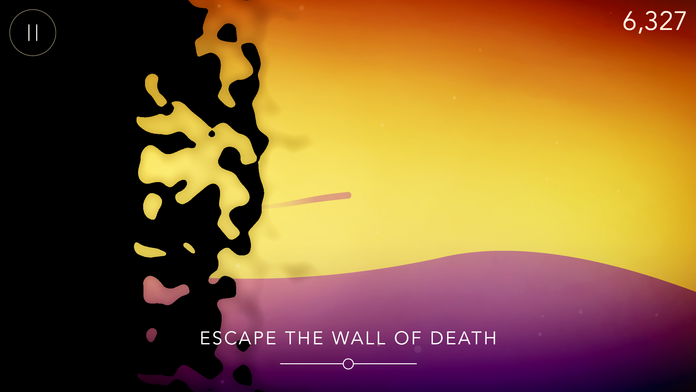 iTunes Description
Have you got the lightning reflexes needed to master FLO? A fast action, one-tap game where you harness gravity to gain speed.

– Travel above the horizon to pick up speed as you roll down.
– Travel below the horizon to pick up speed as you roll up.
– Dodge the mines and splash through the horizon by tapping on impact.
– Tap and hold to glide past obstacles.
– Smash through score walls set by your Facebook friends.
– Losing momentum brings the Wall of Death ever closer. If it engulfs you, it's game over.
– FLO is a beautiful game experience with music tracks by UK Hardcore act Fracus & Darwin.
Forum Thread: FLO Game (by Rogue Games)
---
Florence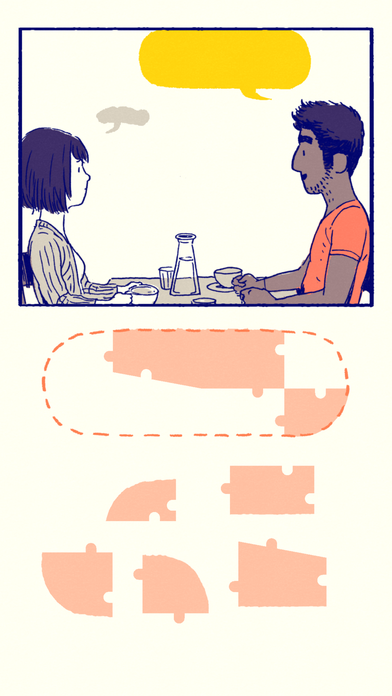 iTunes Description
Florence is an interactive storybook from the award-winning lead designer of Monument Valley about the heart-racing highs and heartbreaking lows of a young woman's very first love.

Florence Yeoh feels a little… stuck. Her life is an endless routine of work, sleep, and spending too much time on social media. Then one day, she meets a cello player named Krish who changes everything about how she sees the world and herself.

Experience every beat of Florence and Krish's relationship through a series of mini-game vignettes – from flirting to fighting, from helping each other grow… to growing apart. Drawing inspiration from 'slice of life' graphic novels and webcomics, Florence is an intimate and unforgettable story.
Forum Thread: Florence (by Annapurna Interactive)
---
Hardest Game Evar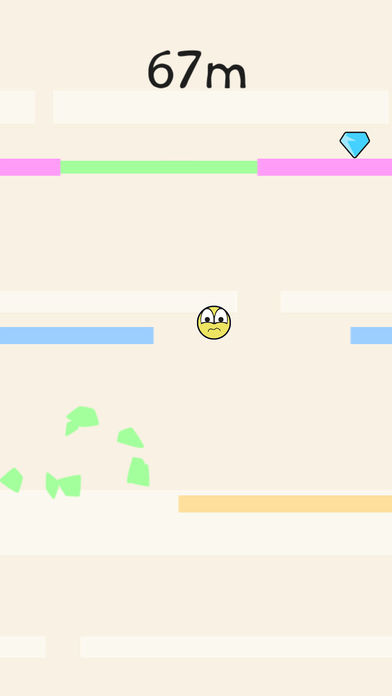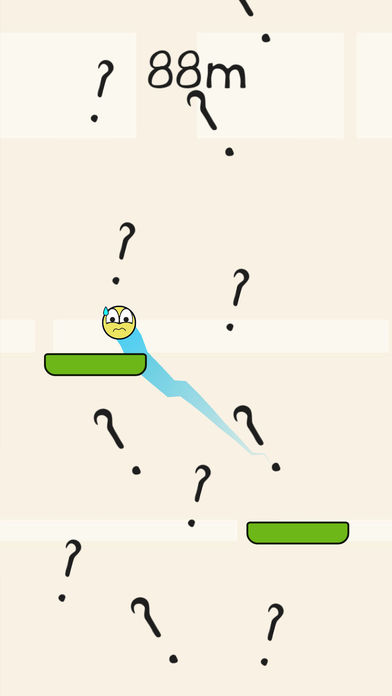 iTunes Description
The world's hardest game ever! Only 1% can beat this game! Some say it is impossible! You will rage a lot … and probably never be good enough to complete the game.

Game features:
– Rage inducing troll tactics
– Difficult platforming
– Hardest boss ever
– Surprisingly amazing and touching story!
Forum Thread: Hardest Game Evar (By KasSanity)
---
Hit n' Run!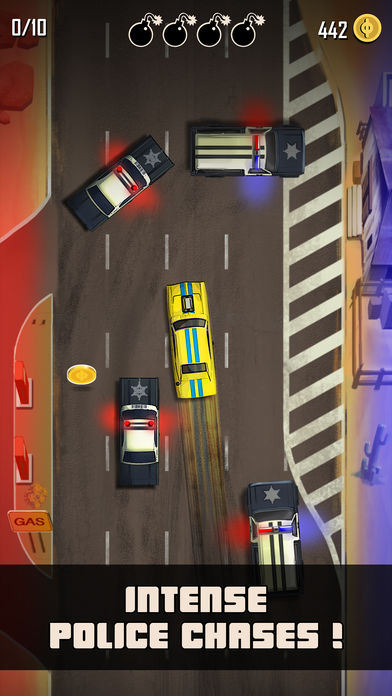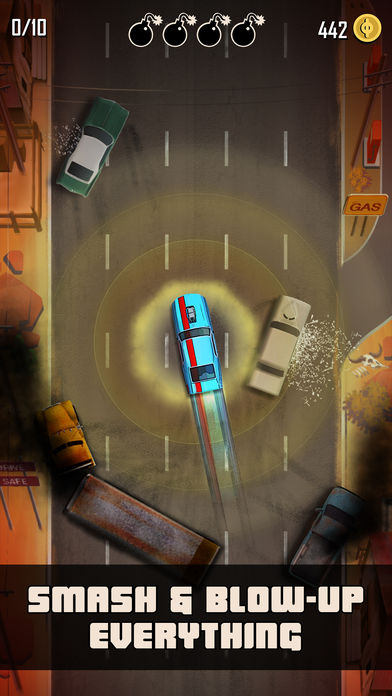 iTunes Description
What our players say?
"Crazy Taxi meets grand theft auto."
"A fun innovative driving game."
"Really fun, like GTA. Can unlock cars!"

Anyone can drive, but only one can dominate the road.
Destroy traffic and crush the police on your way to the top of mafia drivers.
Forum Thread: Hit n' Run! (by Appsolute Games)
---
Hostage Negotiator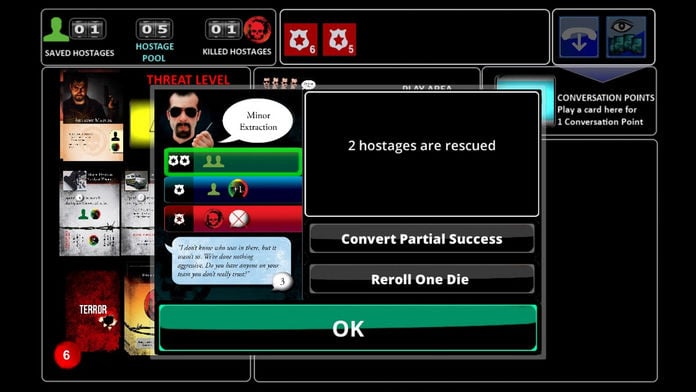 iTunes Description
Official app of the board game by AJ Porfirio and Van Ryder Games. In Hostage Negotiator, you play the part of a law enforcement agent responsible for negotiating the release of hostages taken by an unscrupulous figure hell-bent on having his or her demands met.

Each turn in the game represents a conversation between you and the hostage taker. You'll play cards and roll dice to increase conversation points, decrease the threat level, and release hostages. Hostage Negotiator uses a unique "hand-building" mechanism that puts cards you purchase directly in your hand for next turn rather than leaving you wondering when the cards will show up like in deck-building games.

In Hostage Negotiator there are multiple paths to victory, but the hostage taker has other plans. Will you try to calm him and get him to surrender? Will you stall and bide your time before sending in the team for a major extraction? How many hostages will you save? These are many of the exciting decisions you will make in a game of Hostage Negotiator!
Forum Thread: Hostage Negotiator (by Peter Kossits)
---
Kinoko Bird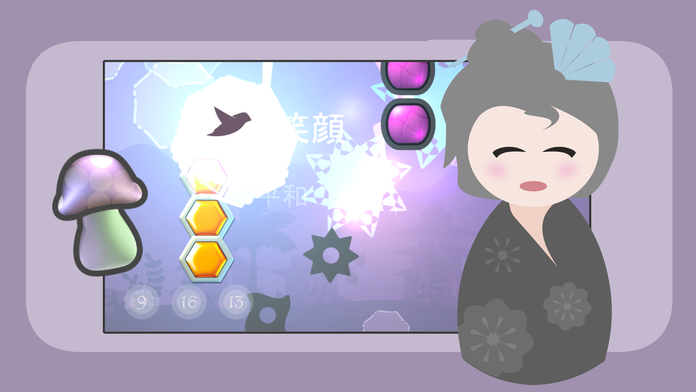 iTunes Description
Meet Yoshiro and Mary Kokeshi. And their spirited 7 year old daughter Zoey Jade Kokeshi. They live in a place called Thunder Village in the eastern part of Japan.

ZOEY'S PET BIRD "KINOKO" LOVES TO FLY THRU THE BEAUTIFUL JAPANESE SKY COLLECTING HONEY, STARS & KINOKO ( MUSHROOMS ). HE ALSO LIKES TURNING ON LANTERNS.

USE YOUR FINGER TAPPING FLYING SKILLS TO OVERCOME THE MANY OBSTACLES & ENEMIES THAT AWAIT YOU. BUT DON'T WORRY, YOU'LL BE EQUIPPED WITH PLENTY OF SHIELDS, PINEAPPLE DROPS & FLOWER BREEZES!
Forum Thread: Kinoko Bird (by Daniel Michaels)
---
Neko Jump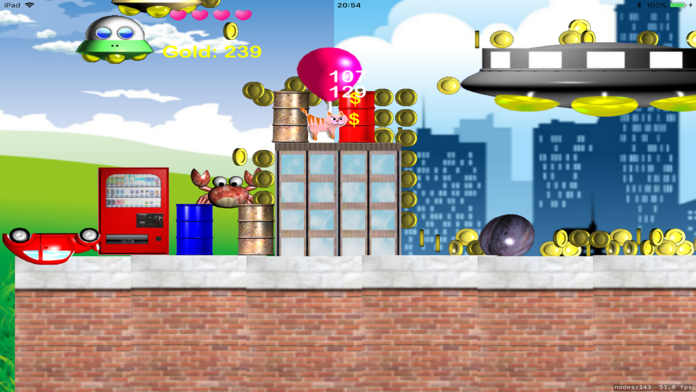 iTunes Description
Side scroll jump Cat action game.Let's not get out of the screen while manipulating the cat while avoiding the enemy!
let's collect coins and power up. Let's gather treasure of the world by opening a treasure box.
Tap to jump. Swipe left or right to move in that direction!
Be huge and counterattack!
Forum Thread: Neko Jump (by Tasary)
---
Nitro Racing GO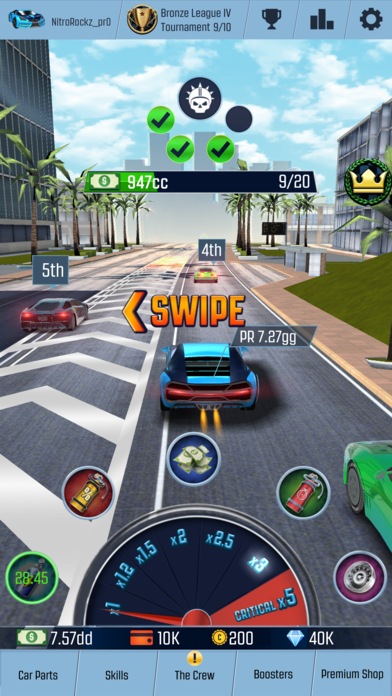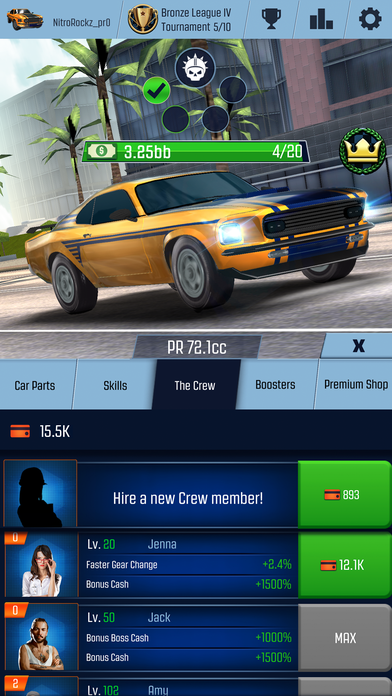 iTunes Description
TRY ILLEGAL TRAFFIC RACING IN THE CITY THAT NEVER FALLS ASLEEP!
Arghhh! Speed up, racer! Tap as fast as you can in this racing clicker if you want to compete in one of the most luxurious cities in the world! Find yourself among the best drivers and enjoy the amazing view of Dubai. Gorgeous skyscrapers, the newest achievements of modern arabic architecture, loudly riverside, challenging highways and roads with cliffs, on which YOU SIMPLY can't make any mistakes. It's time to race out!
Forum Thread: Nitro Racing GO: Idle Clicker (by T-Bull Sp. z o.o.)
---
Purrfect Date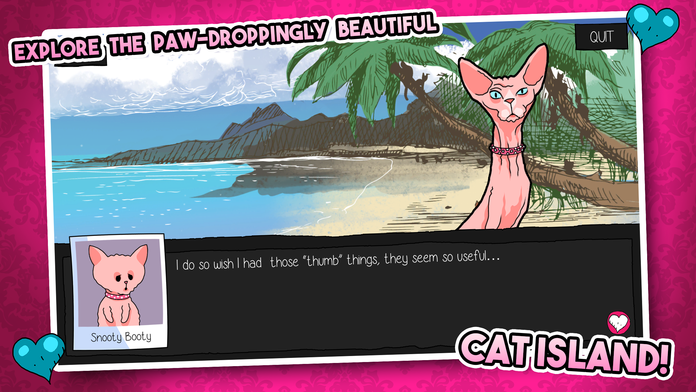 iTunes Description
Cats are a lil' like marmite. Either you absolutely head-over-heels love' em, or… nahhh, who are we kidding?! Everyone categorically LOVES cats. Case closed. *Pounds hammer* Next!

…but what would it be like to date one?

Find out in 'Purrfect Date' – a new breed of dating sim, and the latest 'critically acclaimed' release from the BAFTA-winning Bossa Studios, brains behind 'I am Bread' and 'Surgeon Simulator'.
Forum Thread: Purrfect Date (by Bossa Studios)
---
Rocket Soccer Derby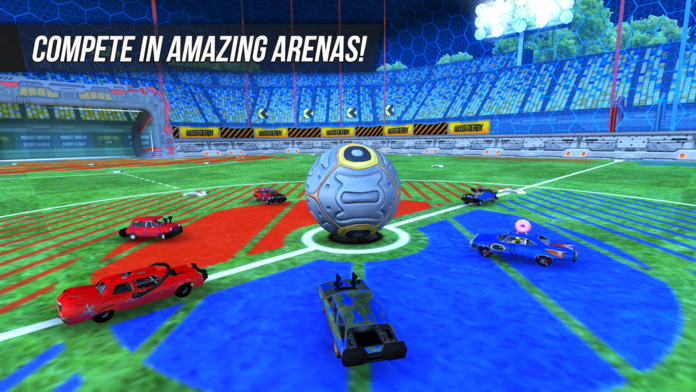 iTunes Description
This futuristic racing sports game, equips players with demolition derby like boosted vehicles that can be smashed into the soccer ball for amazing action-packed goals. Breathtaking graphics and ultra realistic car physics will test your racing soccer skills to the max!
Forum Thread: Rocket Soccer Derby (by Destruction Crew)
---
Simple Trivia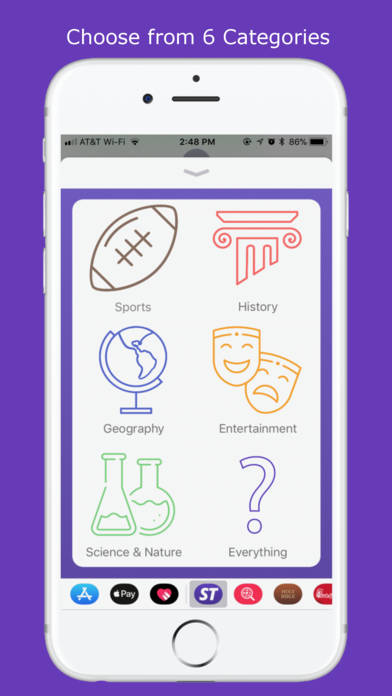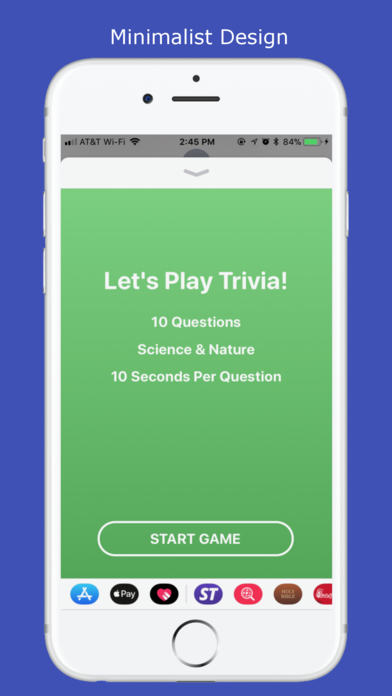 iTunes Description
Play trivia with your friends and family via iMessage! Choose between 6 categories! Win by getting more questions correct than your friend. Each question has three possible answers, but only one of them is correct. Be careful, you only have 10 seconds to correctly answer each question!
Forum Thread: Simple Trivia – iMessage Game (by eDevGames, Inc.)
---
Tappy Wok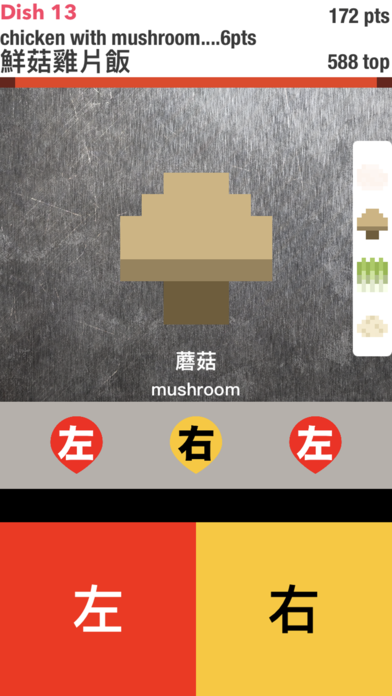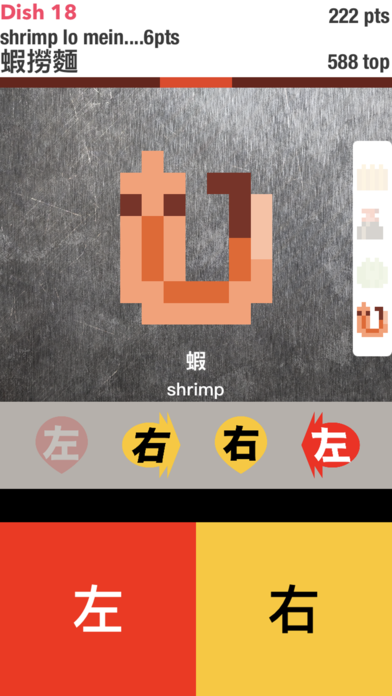 iTunes Description
Can you become a master of Chinese Cooking?

Play Tappy Wok and find out! Arcade cooking just as addictive as eating orange chicken!

Master classic Chinese dishes! Six dishes are available to start! Another 30 dishes are unlockable via in-app purchase.

Are your fingers fast enough? Can you handle the heat? Then prove it and go for the highest score!
Forum Thread: Tappy Wok (by Christopher Dixon)
---