Ok, so, a little game called Final Fantasy (maybe you've heard of it?) decided to release its latest mobile version a little earlier than planned, so Final Fantasy XV Pocket Edition is kind of dominating this week's list of new releases arriving one day earlier than its previously announced February 9th release date. It's free to try though, so try it out! But don't let it overshadow some of the other excellent releases this week like Dandara, which we loved in our review, the quirky roguelite digger Dig Dog from Rusty Moyher, or even the over the top new bowling game StrikeMasters Bowling from the folks who brought us the Great Little War Game series. THAT'S unexpected. Anyway, check out the full list of this week's new games below and let us know which ones you'll be checking out.
---
Bluebird of Happiness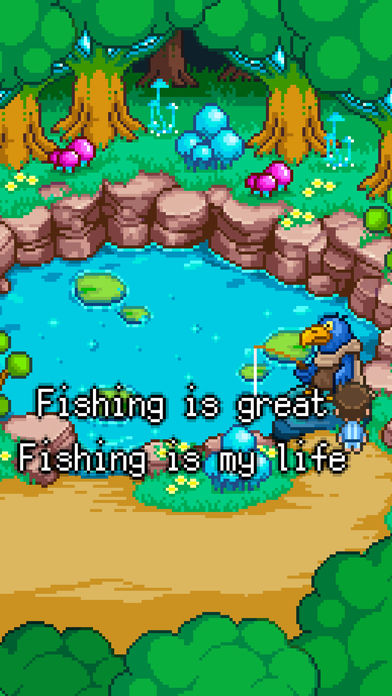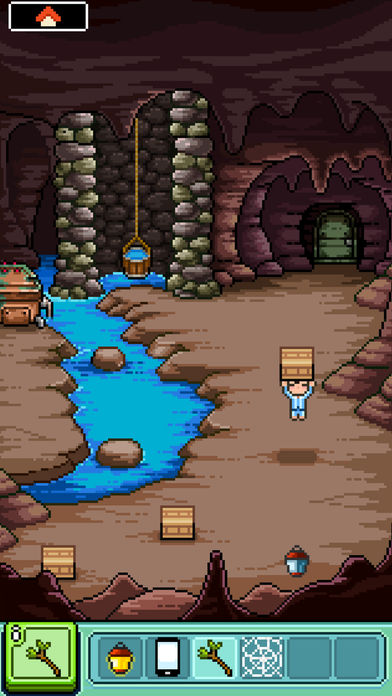 iTunes Description
Your brother finds a stuffed bluebird while the two of you visit a festival. Later that night you have a dream that takes place inside of a strange forest with a man having the head of a bird

Try to escape the dream by collecting items and solving puzzles.

Can you save your brother?
Forum Thread: Bluebird of Happiness (by Daigo Sato)
---
Caravan War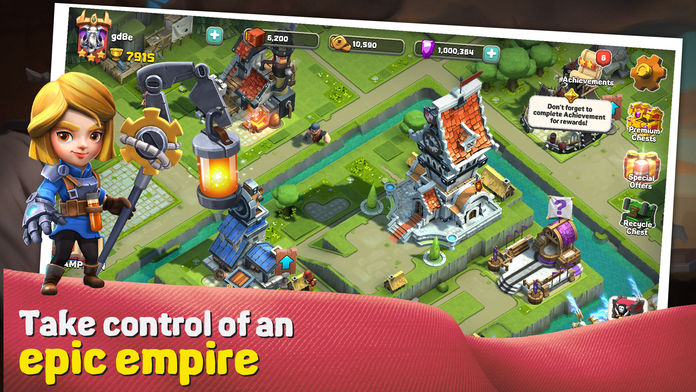 iTunes Description
Take complete control of an epic empire and defend it at all costs in the medieval fantasy tower defense strategy game, Caravan War. Collect a variety of resources to build and expand your empire by establishing friendly caravan trades or launch colossal raids to seize all kinds of goods from other caravans. Battle with others worldwide via online multiplayer or fight solo in an offline campaign mode. Can you build the best kingdom of all time?
Forum Thread: Caravan War (by Hiker Games Joint Studio)
---
Dandara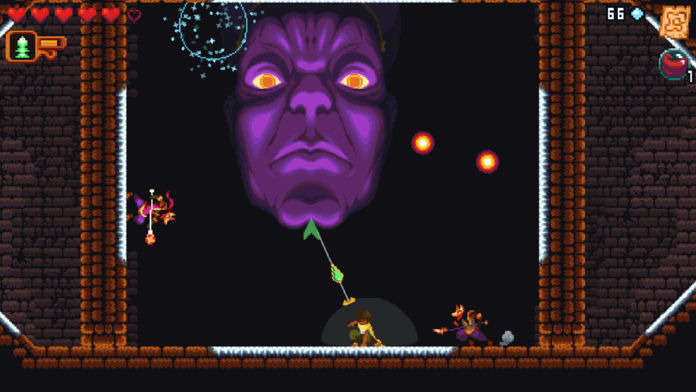 iTunes Description
The world of Salt hangs on the brink of collapse. The citizens, once free spirits, now stand oppressed and isolated. But not all is lost, for out of this aether of fear arises a heroine, a ray of hope. Her name is Dandara.

Welcome to a unique 2D metroidvania platformer full of mystical creatures and boundless exploration. Defy gravity as you jump across floors, walls, and ceilings alike. Discover the mysteries and secrets hidden throughout the world of Salt and its diverse array of characters. Empower Dandara for combat and survival against enemies bent on oppression.

Awaken, Dandara, to bring freedom and balance to this directionless world.
Forum Thread: Dandara (by Raw Fury)
---
Dawn Break: The Flaming Emperor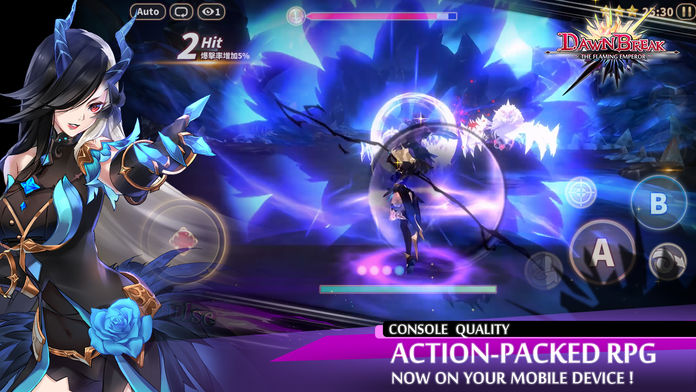 iTunes Description
When the Day of Eclipses arrived, a dark shadow appeared, and from the sky, a mysterious lady descended… Join Haley, Anis and Luke in an epic journey and unravel their destiny!

-Explore the world of DawnBreak with familiar voices from Rie Tanaka, Ryohei Kimura, Hikaru Midorikawa, and other fan favorite voice actors and actresses!
-Release your full potential with a well-timed "Ultimate" to turn the tide of combat and annihilate everything in your way!
-Meet a lovely cast of fairy companions who fight and scavenge items for you!
-Gather your friends to conquer legendary monsters in a real-time co-op- daily challenges await you!
-Prove your strength in a 4-player battle royale arena, where you will have the chance to play as epic bosses to destroy other players!
Forum Thread: Dawn Break:The Flaming Emperor (by Our Game Entertainment Limited)
---
Defender Heroes:Castle Defense
iTunes Description
The war broke out and dark monsters are back to attack your castle. Not only orcs, but also goblins, witch, spirits, devils and other monsters are trying to destroy your kingdom! Use the power of the bow and crossbow to defend the realm and the kingdom from attacking enemies. Equip the castle with a bow, arrows and defeat all the demon and zombies that are coming to your castle.

You are not alone in this battle. Choose your legendary warriors and fight together with the legendary heroes. Summon the ancient gods will lead your army and defend your precious kingdom.
Forum Thread: Defender Heroes:Castle Defense (by Unimob)
---
Dere Exe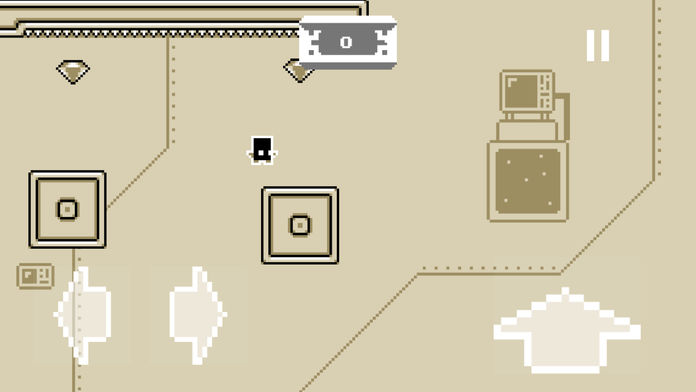 iTunes Description
You find a strange message from a relatively unknown app developer and a mysterious mobile game called 'Dere Exe'. Like other platformer games, it has challenging levels, nostalgic pixel art graphics, retro music, but it has horror elements as well.

'Dere Exe' is an immersive narrative thriller using the interface of a normal platformer game. This game is not for the faint of heart. You were warned.
Forum Thread: Dere Exe (by Darius Immanuel Guerrero)
---
Dig Dog – Treasure Hunter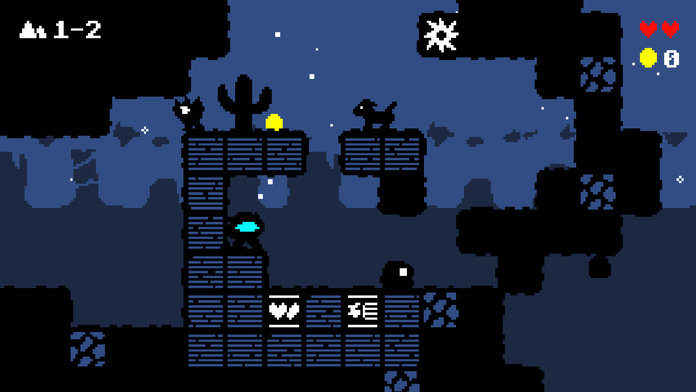 iTunes Description
Dig Dog is an action roguelike platformer. Dig to discover treasure, adventure and bones! Jump, dash, stomp and dig your way through a strange world inhabited by stranger creatures. Simple, expressive control scheme – Run, dig, drop, jump or dash using only three buttons! Also supports game controllers.

Play both Game Modes:
Bone Hunt – The roguelike treasure hunt. Dig for bones across four worlds of increasing difficulty. Battles enemies above perilous cliffs. Die a lot.
Free Dig – An endless digging experience. Dig through an infinite set of levels with minor challenge and no game overs. Progress is saved.

Includes an original retro soundtrack from 8bitmatt!
Forum Thread: Dig Dog – Treasure Hunter (BY Rusty Moyher)
---
[Exception]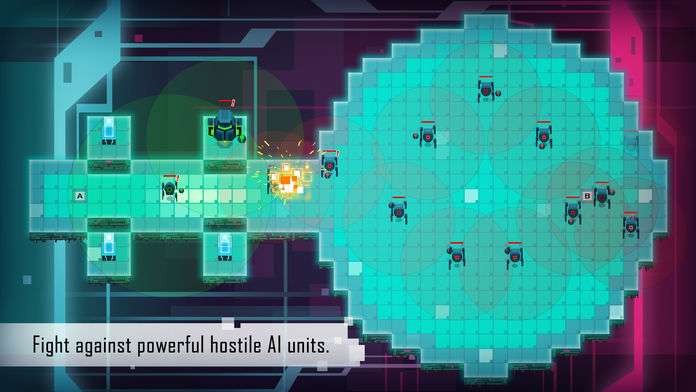 iTunes Description
Exception is a game about AI programming. During the game, the player is required to assist the unit to defeat it's enemy in the virtual world. However the player need to control the units by programming instead of control them directly.

This is a challenging single player game need to go through in chapter sequence. In each chapter, the player is demanded to think about the strategy and realize it by programming the units. The player need to program for different types of units to achieve cooperation between them and pass the chapter in the end.
Forum Thread: Exception (By Kunpo)
---
Final Fantasy XV Pocket Edition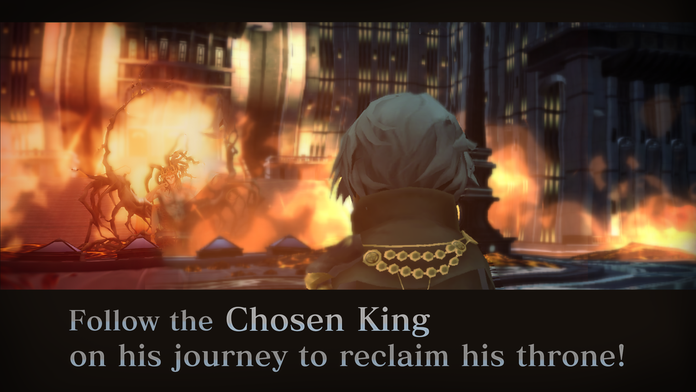 iTunes Description
"Explore the world of FINAL FANTASY XV
with a cast of cute and cool characters! "

Now you can enjoy the FINAL FANTASY XV story across 10 exciting chapters

Tap to move, tap to talk, and tap to fight
Easy for anyone to pick up and play!
Forum Thread: Final Fantasy XV Pocket Edition (by SQUARE ENIX)
---
Grand Summoners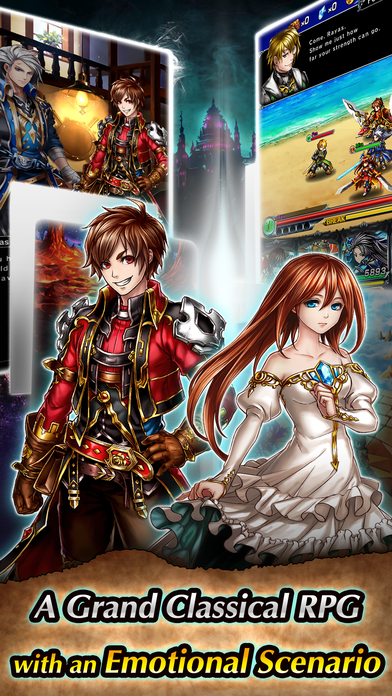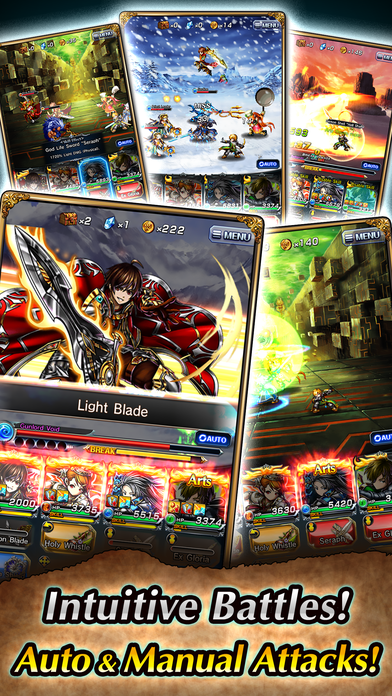 iTunes Description
This is a story of memories and bonds. Raktehelm, a land where Gods and Demons once fought for supremacy. Hundreds of years have passed since the end of the Great War and humans lived in peace. However, these days of peace will come to an abrupt end when the once sealed Demons return…

– Characters that Bring the Story to Life – Summon ancient heroes and head on an adventure! Create your very own all-star team to bring peace to the world!
– Exhilarating Battles – Original and intuitive battle system for action-packed combat!
– Multiplayer with Up to 4 Players – Play with friends to make battles even more exciting! Fight against strong bosses together with fellow adventurers!
– Intricately Detailed Graphics – Units, bosses, backgrounds are all drawn with the highest quality! We are proud to present RPG fans with state-of-the-art pixel graphics!
Forum Thread: Grand Summoners (by GOOD SMILE COMPANY)
---
Ink or Swim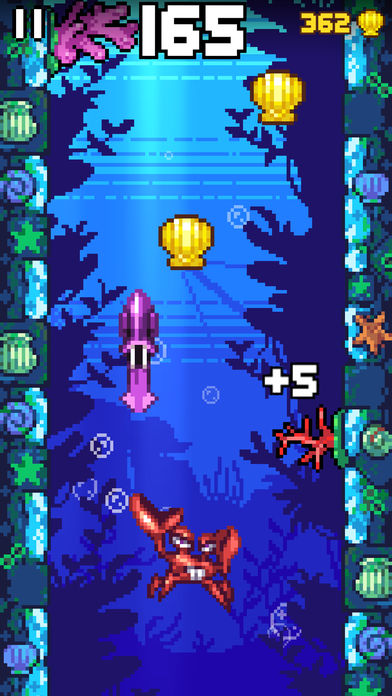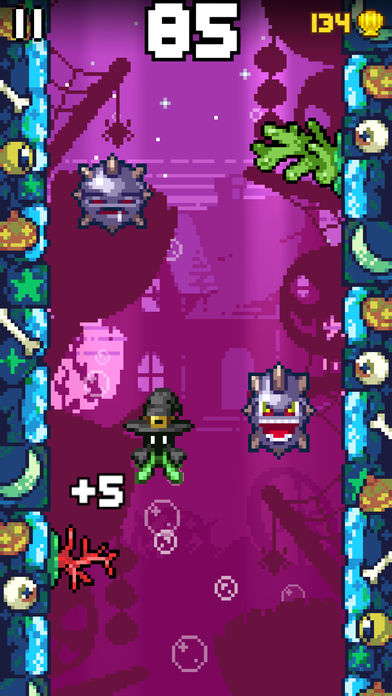 iTunes Description
Time your taps to stay afloat, dodging killer coral and salty sea-enemies!
Power up with the super starfish and turn the tables on your foes!
Collect over 30 underwater worlds from Captain's Cove to Rockabilly Bay
Simple to learn yet hard to master, Ink or Swim is a squidstastic time for all!
Forum Thread: Ink or Swim (by Valorian Games)
---
Inochi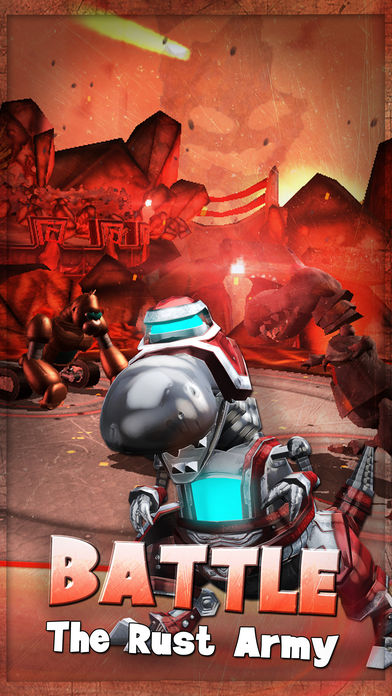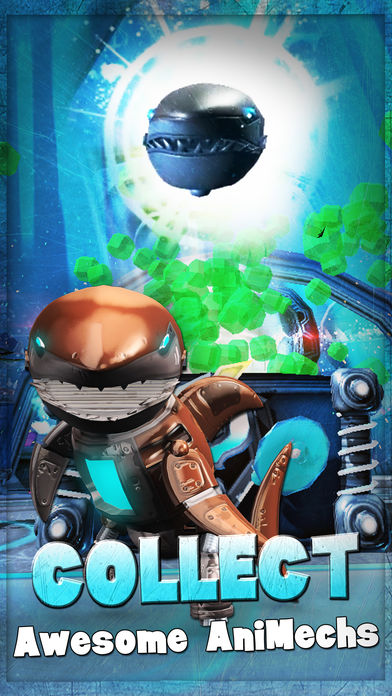 iTunes Description
The awesome 3D turn-based battle game Inochi is here. Battle your way through dynamic worlds, defeat the Rust King's hordes and free your AniMech heroes.

The AniMech's world, Shine Planet, is under attack from the enigmatic Rust King and his massing army of Rust infected slaves. Inochi brings you a quirky universe of Robot Animals called AniMechs, each with their own special moves and abilities.

Unlock awesome new parts to customise and upgrade your AniMech with crazy cross over creations; there are millions of different combinations so you can make your Hero as unique as you are! Master an expanding arsenal of powerful moves and abilities.
Forum Thread: Inochi (by KISS Publishing)
---
Island Golf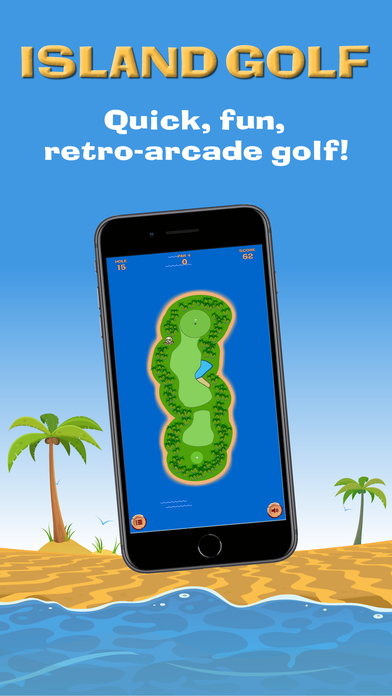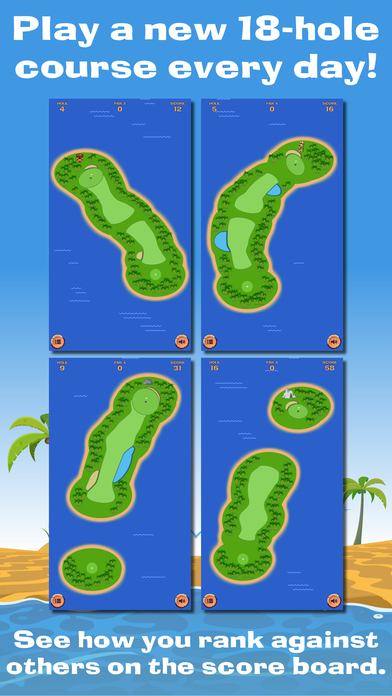 iTunes Description
If you were stuck on a desert island and could only take one app with you, which app would you take? Yeah, probably some sort of "come and rescue me" app. But while you waited for help to arrive, you could use an app like Island Golf to help pass the time!

Island Golf is a simple, easy-to-play arcade game where you play a quick round of golf with fairways on little lonely islands. There's no complex system of club types, swing meters or wind direction here. You just tap, drag, and release to take a shot.

Every day a new course appears. See if you can beat par on each hole, and how low you can score through all 18. If you do well, you may even make the high score board for that day. If not, there's always tomorrow.
Forum Thread: Island Golf (by CleverMedia)
---
Just Ski and Snowboard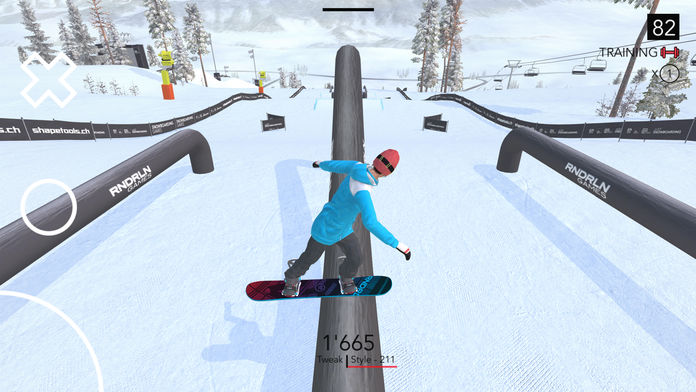 iTunes Description
Just Ski and Snowboard is the "premium" combination of Just Snowboarding and Just Freeskiing. The game is a highly authentic snowboard and freeski simulation with sheer endless possibilities to tweak (3D Touch), style and combine realistic tricks! The numerous Slopestyle, Halfpipe, Big-Air, Jibbing (Rails, Boxes) and Backcountry challenge locations are covering a huge variety of freeskiing and snowboarding.

The game features a powerful yet simple steering technology with supportive in-game tutorials and simple buttons for beginners and advanced possibilities (2x taps, swipes, etc.) for Pro's. Summarized, the aim of the game is to beat the world's best scores and to master given challenges in order to improve your overall skiing and snowboarding skills.
Forum Thread: Just Ski and Snowboard (by Randerline GmbH)
---
Just Slide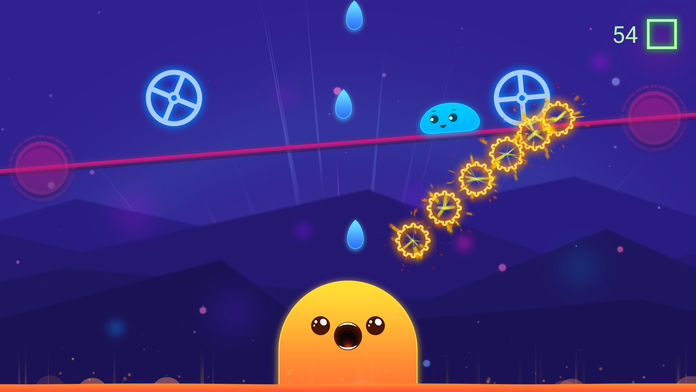 iTunes Description
You can't run, can't flip, can't even jump, all you can do is Just Slide!

Do you like casual, one-tap and one-finger controls in games?
Bad news, we don't have it. Why? Because it's boring and not even close to challenging.

Imagine blob, cat, doge, rabbit, ghost or even santa. Now put them on oiled, very slippery and rotating platform. And finally drop tons of deadly traps, spikes, bombs, arrows and black holes. Perfect. Now you have to save them without losing your mind. Welcome to 'Just Slide'.
Forum Thread: Just Slide (by FunnyStoryHa)
---
Landslide Ninja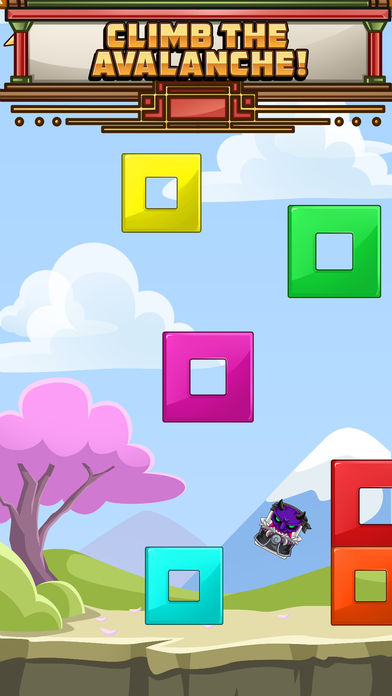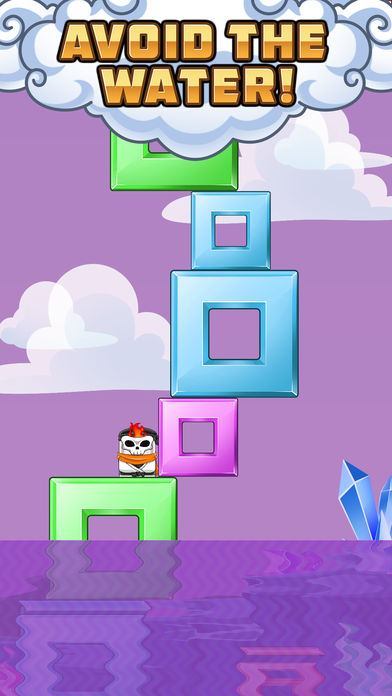 iTunes Description
How high will you be able to climb the avalanche?

Landslide Ninja is an endless climbing adventure through amazing worlds and planets with exciting landscapes. Avoid getting smashed by the falling blocks while you race against the rising waters! Earn FIVE unique ninja belts ranging from the magma belt to the crystal belt. Level up to earn awesome powers to make your climb easier. Can you climb the highest? There's only one way to know.
Forum Thread: Landslide Ninja (by Eternal Studio)
---
Light a Way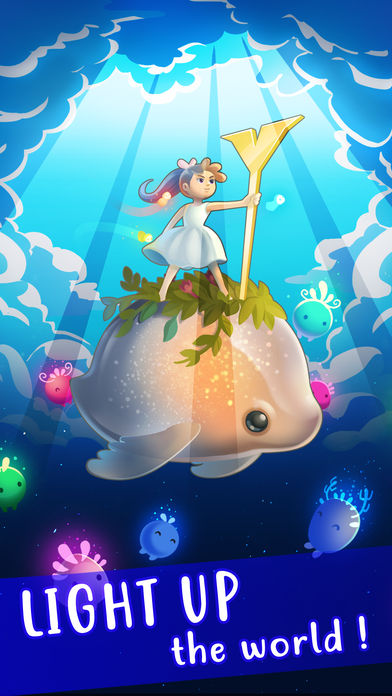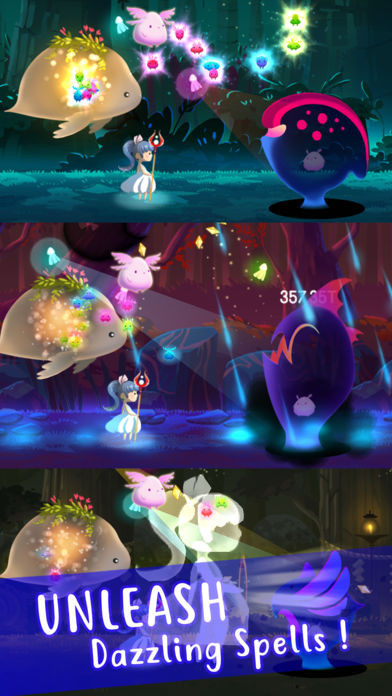 iTunes Description
Darkness has enveloped the sun and from within it, emerge the dark beings with a sole purpose to consume all beings of Light. It is now up to you, the Guardian. Gifted with the magical Staff of Flare, you must set on a path to restore the Light back to the world and rid the darkness that has tainted the very lands that you step on.

Bring the Light back to the world as you channel the powers of Light. Tap to radiate flare onto your enemies, empower yourself with magical artifacts, and befriend cute glowing Lumis as you battle the forces of the abyss and restore Light to the world.
Forum Thread: Light A Way (by AppXplore)
---
Nest Quest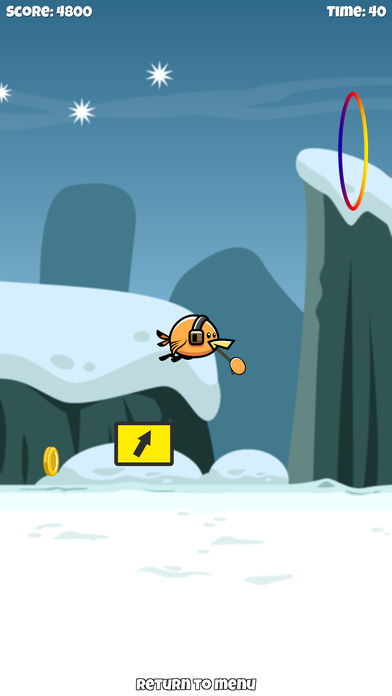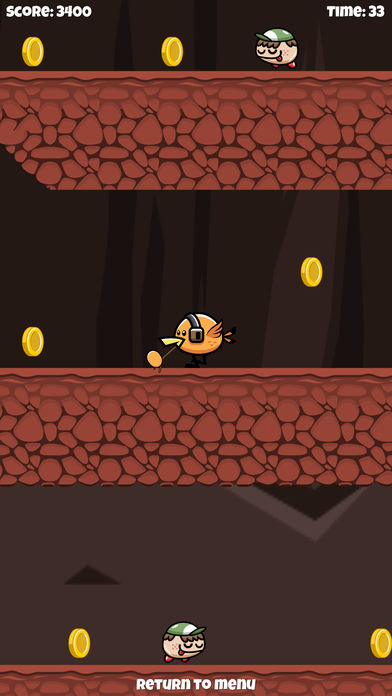 iTunes Description
Evade obstacles and stomp baddies to help Mildred through her quest to find a safe place for her egg to nest in this light-hearted, 2D side-scrolling game.

Highlights
• Levels are easy to complete, but hard to master
• Flexible design that enables you to play for a minute, or for an hour
• One hand play using tap (to flap) and swipe (to change direction and stomp)
• Quick, simple tutorial to help you learn the controls
• Each level is hand designed to maximize the fun
Forum Thread: Nest Quest (by Moltow)
---
Ninja Attack!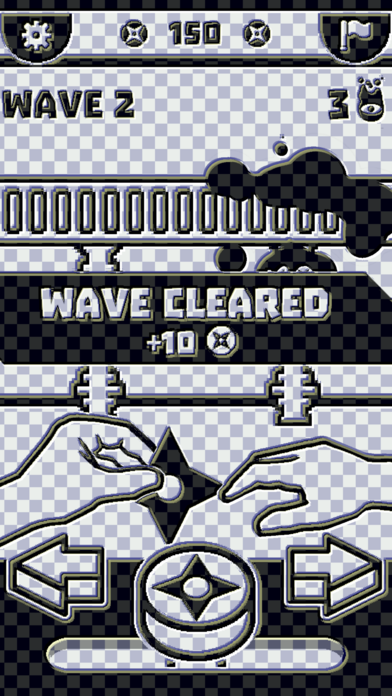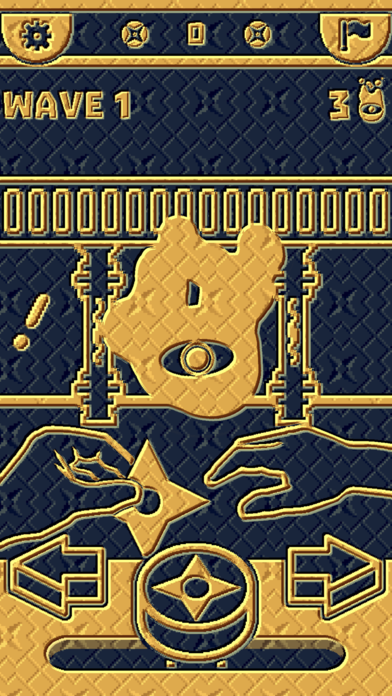 iTunes Description
The year: 1984. The place: Brooklyn, New York Dojo Number 7. The time: of no real consequence.

"Ninja Attack!" is the result of a bizarre thesis statement: If Hunter S. Thompson was head of the art department at the Sega Corporation Ltd. in the early 80s, what would the bonus round in Shinobi look like?
Forum Thread: Ninja Attack! (by The Frosty Pop Corps)
---
Reporter 2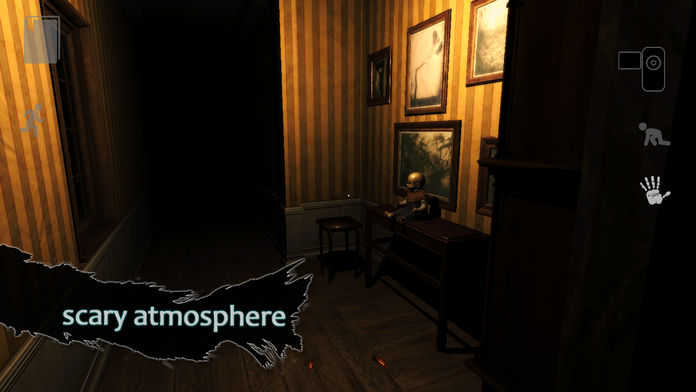 iTunes Description
The continuation of the popular action-horror game – "Reporter" from "AGaming+" studio, will shock you to the core! Turn off the lights, connect headphones and be careful, because only the attentive and cautious person can finally unravel this dark history!

You somehow miraculously survived in the hospital! Do you think it is over? And what about that strange call about 7 days? The time is running out! Carefree dreams are left behind: now you are hostage of nightmares and wake up in a cold sweat every morning. And nightmares are becoming more realistic and eerie every day. That's why you are trying to find out something about that mysterious girl, who is following you in nightmares. One of your friends found out something interesting and you need to start your action, immediately! It's time to go!
Forum Thread: Reporter 2 (By Igor Migun)
---
RPG Dragon Lapis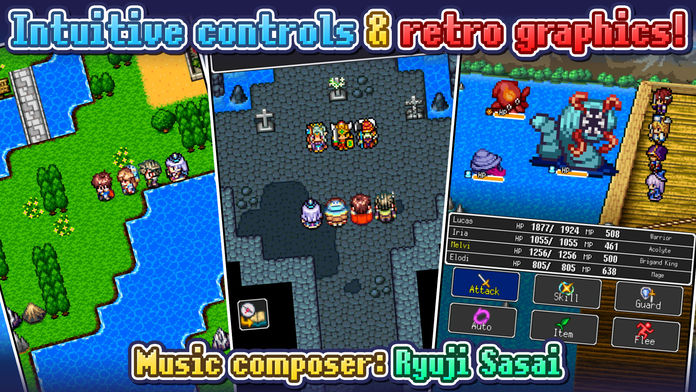 iTunes Description
The dawn of a new hero!

A thousand years ago, a great battle ensued between two dragons, one gold and the other silver, where they were sealed away. However, the real tale begins many centuries later after the Silver Dragon reawakens, and launches an assault on a frontier village in the far north.

There, a royal knight by the name of Lucas serves as a guard after being relegated to the rural and much isolated location by the King. Yet, little does he know he is, in fact, a descendant of the hero, Alaric, who once sealed the Gold and Silver Dragons in human form. Nonetheless, when tragedy strikes, he soon finds his place, and after teaming up with a band of unlikely companions, sets out on an adventure to save the world.
Forum Thread: RPG Dragon Lapis (by KEMCO)[+Free]
---
Side Jumper: Cube Brick Smash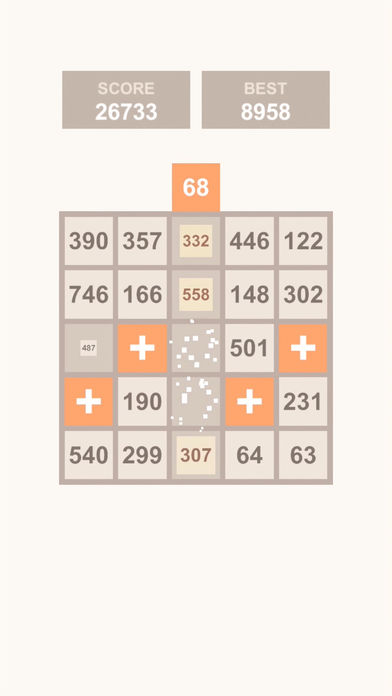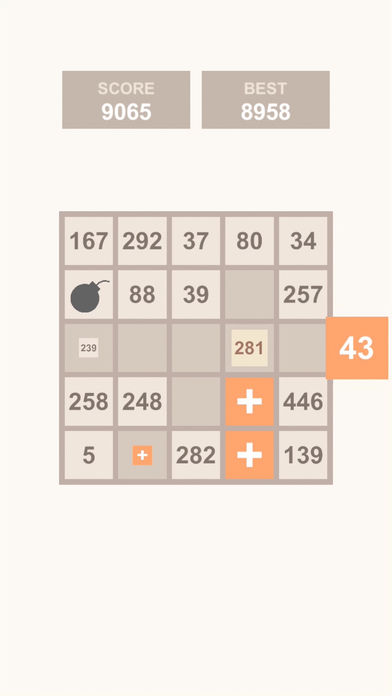 iTunes Description
You are that orange cube which is running around the 5×5 board made of squares. Tap on the screen to jump with your orange cube on blocks from one side to another and try to destroy and demolish them all. The higher the number in the numbered squares – the more strength they have. Your player also has a jumping power. It reduces the power of board tiles by that number, or if it's higher – smashes the cube completely. Try to clear the board, collect cubes with plus sign to level up and increase your player's smashing power. Collect bombs to destroy the nearby squares. Try to score as many points as possible and compete with others in worldwide leaderboard.
Forum Thread: Side Jumper: Cube Brick Smash (by Eduardas Klenauskis)
---
Stickman Disc Golf Battle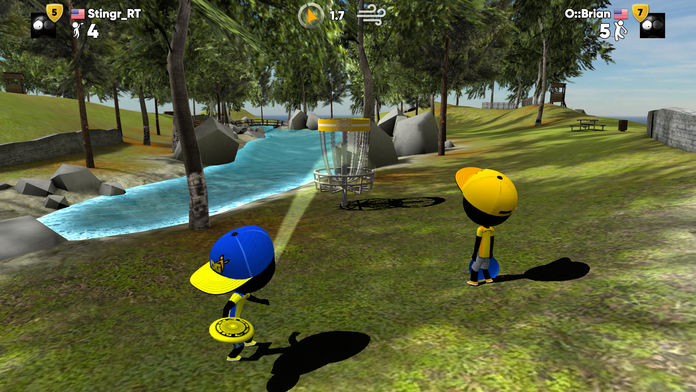 iTunes Description
Stickman Disc Golf Battle is a PVP game all about disc golfing and builds on the successful multiplayer formula of Stickman Skate Battle and Stickman Cross Golf Battle. Use various realistic discs (Fader, Curver, Ranger, etc.) combined with players with different abilities to beat your opponents in spectacular landscapes. There are tons of cool stuff to unlock like golfers and discs and various challenges like daily, weekly and monthly live events and tournaments with realistic physics. This and more makes Stickman Disc Golf Battle the ultimate disc golfing multiplayer game.
Forum Thread: Stickman Disc Golf Battle (by Djinnworks)
---
StrikeMaster Bowling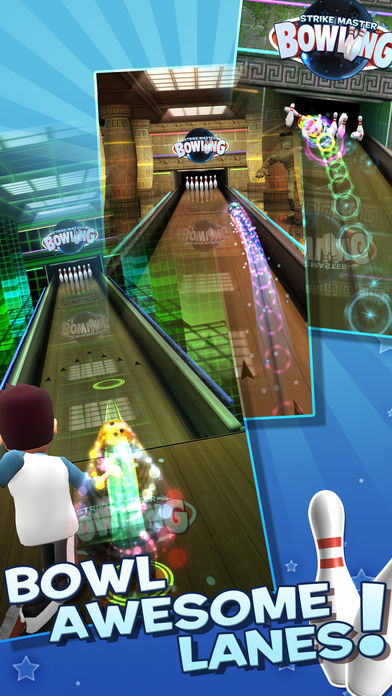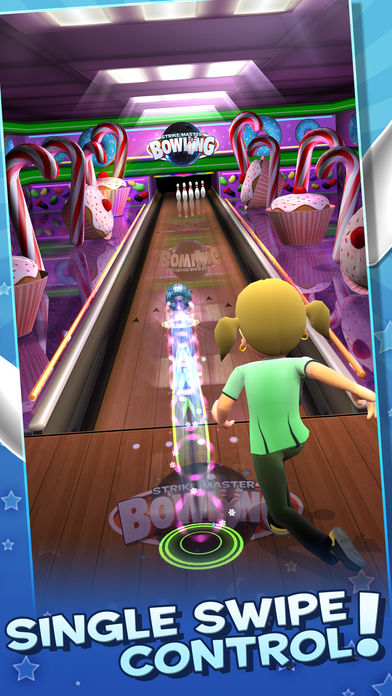 iTunes Description
• ONE SWIPE BOWLING – gets you bowling Strikes in no time, but lets you develop skills to master the lanes

• DESIGN YOUR BOWLER – select face type, hair, eye color, clothes and more to create your unique bowling character

• MULTIPLAYER ACTION – take on the best, or your pals in online or local multiplayer matches and tournaments

• SKILL SHOT CHALLENGES – 40+ hand-crafted special shots with pins in lines, pinball-style poppers, ramps and more

• CHOOSE YOUR LEAGUE to play in Rookie, Amateur, Pro or Elite categories

• 11 TOURNAMENT MODES to play, including Free Roll, Small is Beautiful, Strike Master Challenge and Risky Rumble
Forum Thread: StrikeMaster Bowling (by Rubicon Development)
---
Tabletopia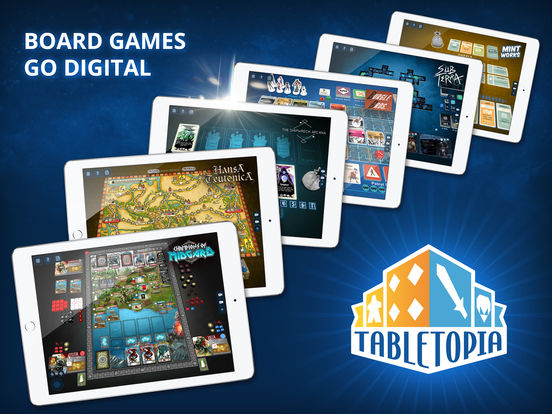 iTunes Description
Tabletopia is a digital online platform for playing board games just like in real life. There is no AI to enforce the rules. Read the rulebook, choose a seat at the virtual table, and let the game begin!

Or easily create digital versions of your own board games to promote, playtest, and demonstrate them!

Mobile (Beta) features:
• Solo or Pass & Play modes on iOS tablets (Online Multiplayer mode coming soon)
• Six games are already available with many more on the way
Forum Thread: Tabletopia (by TableTopia, Inc.)
---
True Legacy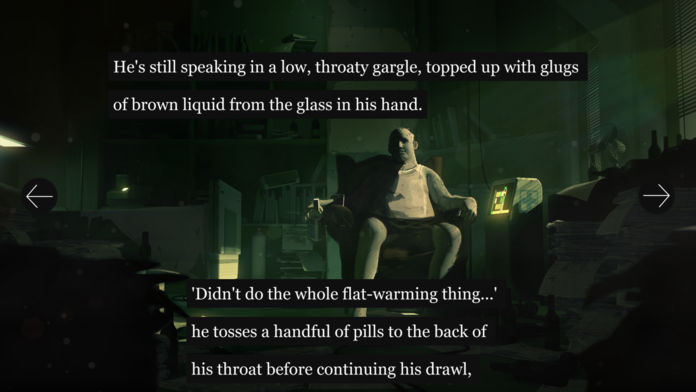 iTunes Description
True Legacy is a text-driven puzzle adventure game. Investigate a politically sensitive murder in a dystopian, 21st century metropolis, riven by rampant economic and genetic inequality. Both your ethics, and puzzle solving skills will be tested in this sci-fi noir thriller.

Taking the role of investigator Claire Thornhill, players navigate the world of True Legacy via interactive text, immersive 3D scenes and forensic puzzle gameplay. The branching narrative pushes you to express your ethics in a harsh world transformed by unregulated technological advances.

Developed in partnership with Failbetter Games and the Wellcome Trust, True Legacy is a plausible glimpse into the future. Researched with the help of various UK universities and experts working at the cutting edge of robotics, AI, and genetics, the noir thriller plot presents the player with very realistic dilemmas around the ethics of labour market automation, population surveillance and genetic engineering.
Forum Thread: True Legacy (by Blindfire Limited)
---
Weapon Shop Fantasy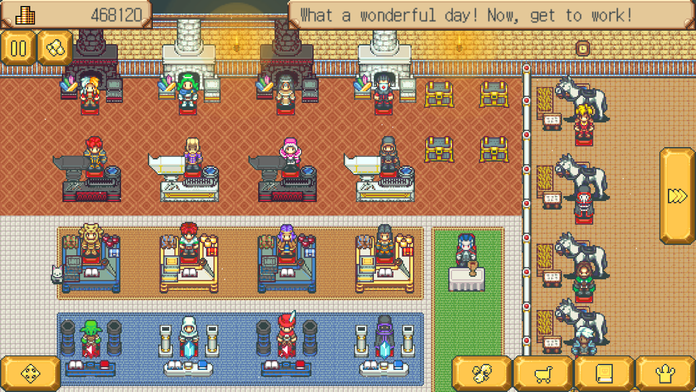 iTunes Description
Weapon Shop Fantasy is a shop simulator with a whole lot of RPG elements.

Or maybe it's an RPG with a whole lot of shop simulation…
You decide.

Anyway.

Craft mighty weapons!!!!

Enchant them with magic!!!!
Forum Thread: Weapon Shop Fantasy (by Digdog Studios Ltd.)[+Lite]
---
The X-Files: Deep State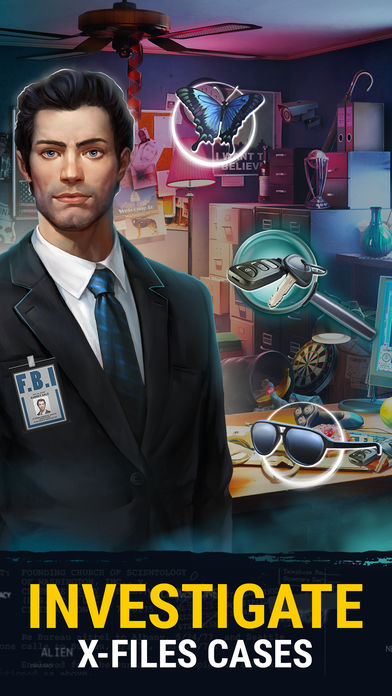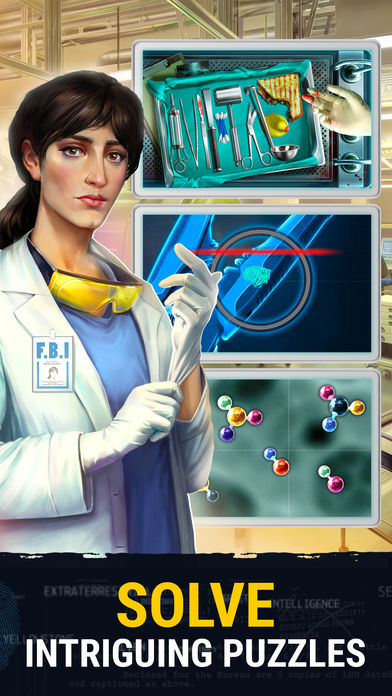 iTunes Description
The Truth Is Out There – do you have what it takes to find it?

Delve into the unknown, investigate mysterious cases of the paranormal and unravel an international conspiracy in a thrilling, story-driven hidden object X-Files adventure game.

Welcome to The X-Files, Special Agent. The following intel is classified Top Secret / For Your Eyes Only. You and Agent Dale have been selected to investigate mysterious crime scenes that defy explanation.
Forum Thread: The X-Files: Deep State (by Creative Mobile)
---