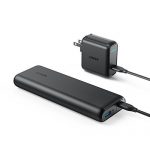 One of the worst situations that I ever find myself in is to be out and about with a phone that's pretty close to death. For me that always seems to happen during a long day trip at Disneyland, where the outlets are always camped out (yes, this is actually a thing) and the in-park portable batteries are mediocre at best. Similar situations happen to me and my Nintendo Switch, where a lot of the standard USB car chargers and the like just don't have the chops needed to adequately charge it on the go.
Last year we talked about the Anker PowerCore+ 26800 PD, which is still one of the best portable chargers on the go. It really is (and continues to be) the go-to behemoth if you want a single solution to charge nearly any portable device on the go. The only issues we really had with it are its weight and the fact that it always seems to be sold out on Amazon whenever you're looking for it.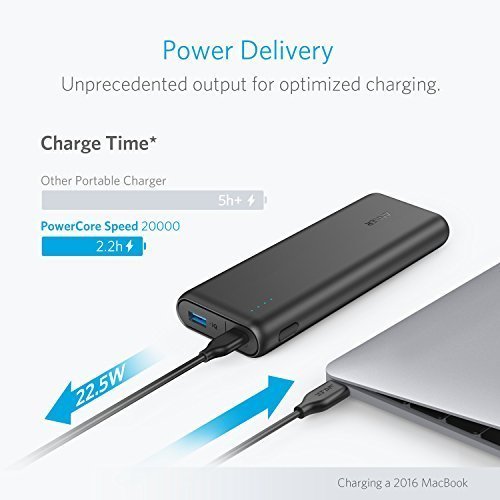 If you're in the market for one of Anker's high end portable chargers, Amazon has the 26800 PD's little brother, the Anker PowerCore Speed 20000 PD on sale right now with an included USB-C wall charger for $79.99 compared to the usual list price of $119.99. While the 20000 PD sacrifices a bit of battery storage compared to the 26800 PD, it more than makes up for it by the significant decrease in weight department (weighing 13oz as opposed to the 26800 PD's 20.3oz). Of course, the included USB-C wall charger not only means you can charge up the battery relatively quickly before you leave your house, but you can also use it in a pinch to charge up your Nintendo Switch or by taking advantage of the new faster charging technology in the newest iPhones if you happen to have a USB-C to Lightning cable.
As we've mentioned many times over before, we're pretty big fans of Anker accessories in general. They constantly hit the mark in the balance between performance and affordability, and today's deal basically makes an already great deal on a portable charger even better. Suffice to say, if you're in the market for a new portable battery, definitely check out the Anker PowerCore Speed 20000 PD while it's on sale.