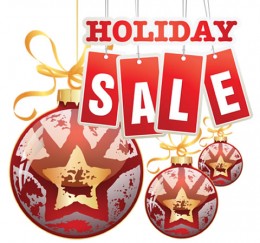 It is that time of the year once again. The iTunes freeze is happening later today and while many developers are trying to get updates out of the door, many are just relaxing and putting their catalogue on discount. This year, we've had some amazing PC and console ports in addition to excellent mobile games in general. This post is for everyone who has waited to pickup a lot of games discounted. This post will be updated with more deals if anything noteworthy goes on sale after publishing but for now, these are some amazing game deals on the App Store:
I'll be updating this over the next few days when more games get discounted. Square Enix will be putting Final Fantasy IX and VII on sale in a few days and there most certainly will be more discounts.
Update: December 23rd at 9:30 AM – Added Sorcery, Sorcery 2, Sorcery 4, Neon Chrome, Sentinels of the Multiverse, The Deer God, Little Luca, Ravensword: Shadowlands, Party Hard Go, Tennis in the Face, King of Dragon Pass, Sproggiwood, SIMULACRA, and 80 Days.
Update 2: December 27 at 9:00 AM – Added Rusty Lake: Roots, Rusty Lake Hotel, This War of Mine, Final Fantasy IX, Final Fantasy VII, Chaos Rings III, Dragon Quest IV, Card Thief, Card Crawl, Miracle Merchant, Yankai's Triangle, Circa Infinity, Yankai's Peak, Little Inferno, Human Resource Machine, and Little Inferno HD.
Update 3: December 27 at 1:00 PM – Added Dragon Quest V, Dragon Quest VI, and Dragon Quest VIII.