It's Thanksgiving Eve here in the States, so we're posting our normal weekly release list a wee bit earlier than usual as I've got to hit the road to go see my family! In years past the arrival of a major US holiday has typically caused developers to shy away from releasing new games so as not to get lost in the shuffle of peoples' holiday plans. Well, that's not the case here! There's a TON of stuff as usual, so dig through the big list of games below and as always let us know which games you're interested in picking up to pass the time while being forced to hang out with your family!
---
A Boy and His Blob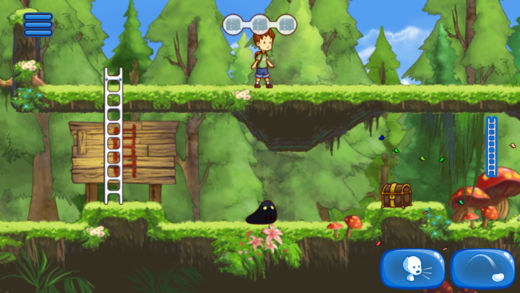 iTunes Description
A Boy and His Blob makes its triumphant return! A reimagining of the NES classic, as the boy, you feed your blob jelly beans and watch him transform into cool and useful objects to solve puzzles and escape danger. With its robust and emotionally driven story, challenging puzzles, and visually impressive art style, A Boy and His Blob is sure to become a classic once again.

When Blobolonia is threatened by an evil Emperor, the blob comes to Earth looking for help. Instead, he finds a young boy. Help the blob dethrone the evil Emperor that's terrorizing Blobolonia and establish a friendship with the blob that will last a lifetime.
Forum Thread: A Boy and His Blob (By Majesco Entertainment)
---
A'Round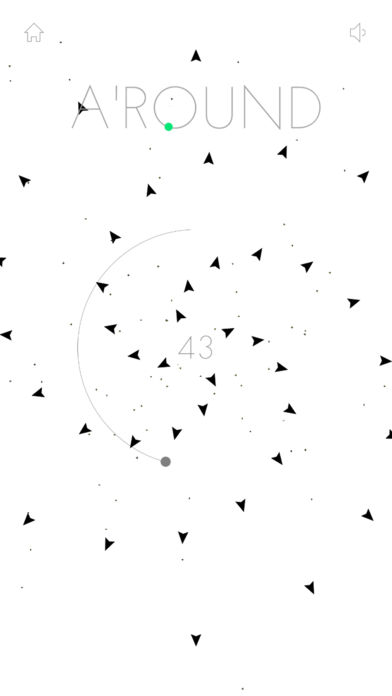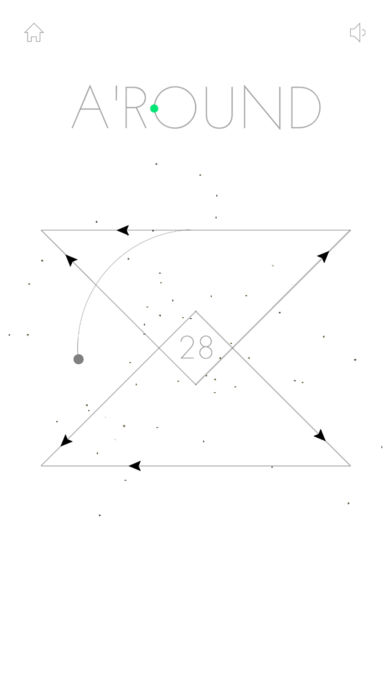 iTunes Description
A'ROUND is a minimalistic, black & white arcade game, that will take you on a hypnotic journey through 50 unique levels.

True to the motto, more is less, less is more, the game has been reduced to its most necessary and simple elements, thus creating an audio-visual arrangement that emphasizes the vastness of space and time. Discover the beauty of contrast and endless movement, that will sharpen all of your senses and push your limits beyond the frontiers of the possible.

Put on your headphones, turn it up, and enjoy!
Forum Thread: A'ROUND (by Eageron® GmbH)
---
Bad-Rain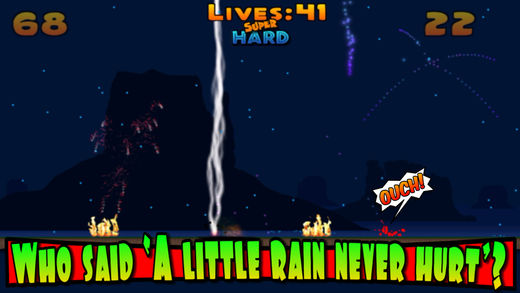 iTunes Description
Avoid the toxic raindrops for as long as you can. If any drop hits you…well, let's just say it's not pretty. A variety of explosive rain randomly appears overhead. They appear randomly, but you'll swear that the god of falling outer space objects has a personal vendetta against you!

Your score is simply how long you are able to survive. Bad Rain has six main levels, 'Easy', 'Medium', 'Hard', 'Super Hard', 'Extreme', and 'Unfair' with 30 levels overall! Unlock the more difficult levels by surviving for 60 seconds on the previous level. You can survive for 60 seconds, right? (Challenge issued!)

Surprisingly fun and addictive. See if you can handle the game that is taking the world by storm! (get it? Storm!)
Forum Thread: Bad-Rain (by JWX Software)
---
Bondo 2 – Fusion of Domino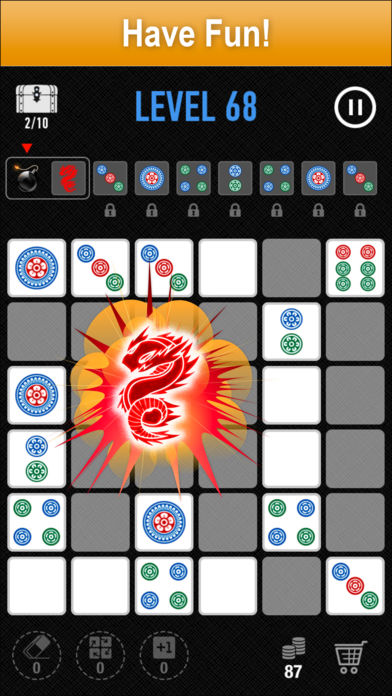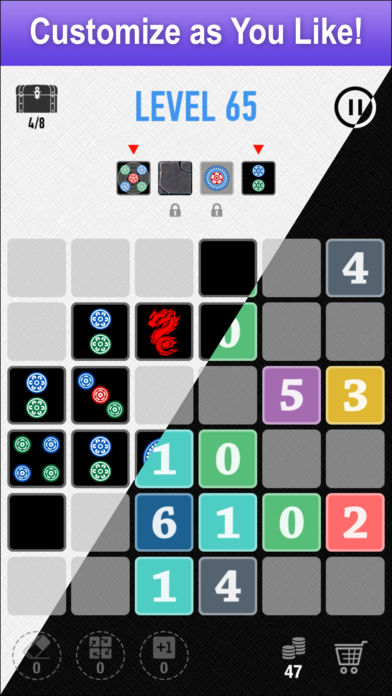 iTunes Description
Join the sequel of the hit BONDO – BONDO 2!

Rules:
1. Connect two identical tiles to get the new one with larger number.
2. Continue merging tiles and get to Bondo.
3. Join two tiles with Bondo to get the Bomb!
Look sharp and try to get Special Tile! And do not forget to use bonuses – they will help you to complete difficult levels!
Forum Thread: Bondo 2 – Fusion of Domino (by MIVA Games GmbH)
---
Cubes: Procedural Wonders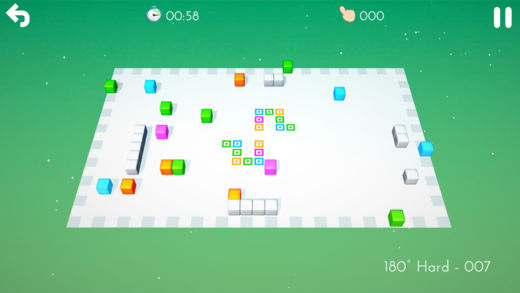 iTunes Description
Cubes is a simple and addictive puzzle game. The goal is to form or complete a pattern with moving cubes.

Features:
◉ 2580 levels : procedural generation.
◉ 6 modes : Classic, Grid, Scattered, Vertical symmetry, Horizontal symmetry and 180 degrees rotation
◉ 2 difficulty levels : Easy & Hard
◉ Color Blind Friendly mode

You can play 120 levels for FREE then you can unlock the rest of the game with one unique in-app purchase.
Forum Thread: Cubes:Procedural Wonders (by zpower software fze)
---
Dragon Raja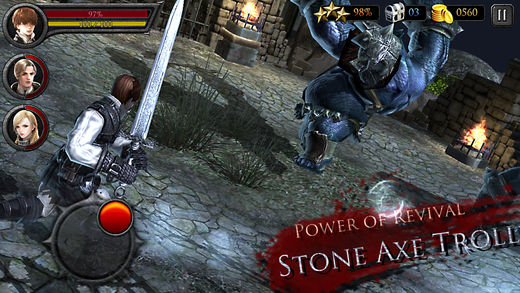 iTunes Description
Free-to-play mobile ARPG based on the critically acclaimed high-fantasy novel series with over 50M readers around the globe is available now.
The widely successful mobile title which reached number 1 on South Korea and Taiwan's free games charts has come to the North & South America.

The epic ARPG places you in the midst of a struggle to save the kingdom of Bysus from a Crimson Dragon that terrorized the continent some 20 years ago.
Forum Thread: Dragon Raja (By PLAYWITH INTERACTIVE)
---
Farming Dead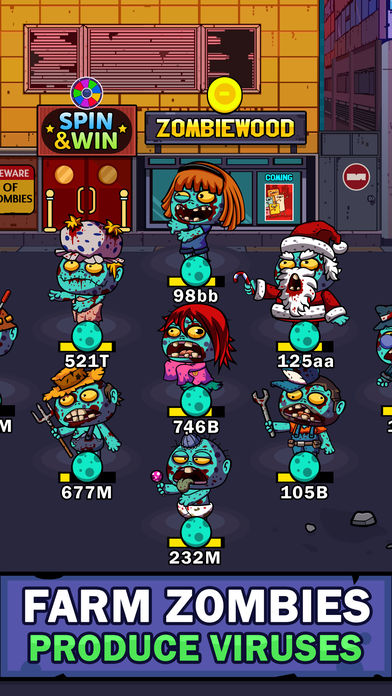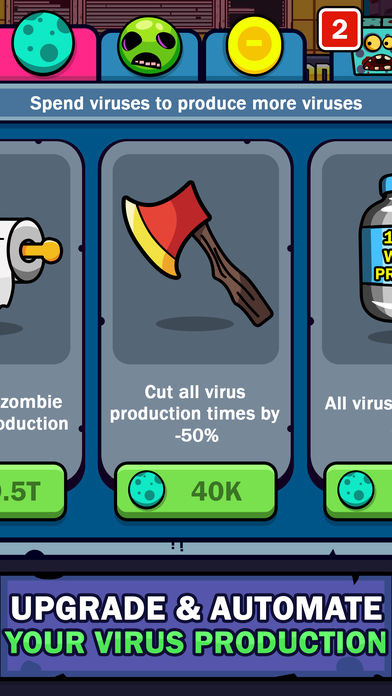 iTunes Description
Ever wanted to have zombies, many zombies, and see them infect the world? Well, then let's go farming dead! Farm zombies for fun and profit in this relaxing idle simulation game!

Start from the bottom with a cute zombie and with big dreams of achieving zombie domination. Tap n' swipe to collect viruses, spawn zombies, buy upgrades and repeat. It's simple as that. There are many hilarious zombies to unlock and humorous upgrades to buy.
Forum Thread: Farming Dead (by Rapid Turtle Games)
---
Faraway 2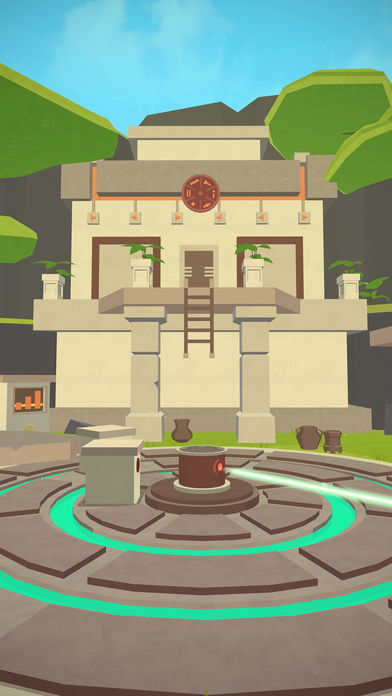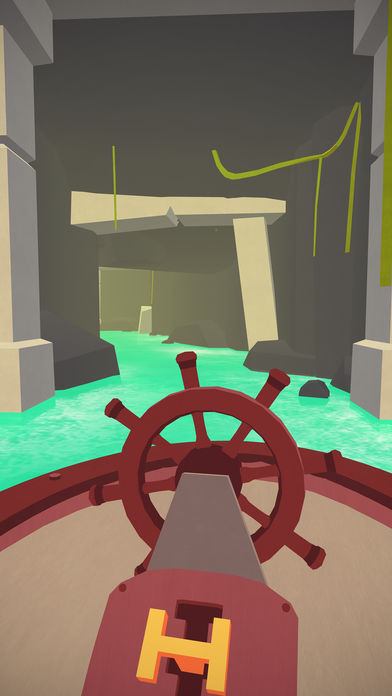 iTunes Description
Escape all new temples in Faraway 2: Jungle Escape that are full of new challenges and mysterious puzzles. This room escape game will surely challenge your puzzle escaping ability. Sequel to one of the best escape games ever with over a million players! A room escape puzzle game that will completely challenge your mind, captivate you & offer hours of amazing mobile gaming entertainment.
Forum Thread: Faraway 2 (By Snapbreak Games)
---
Heros' Daily Agility Training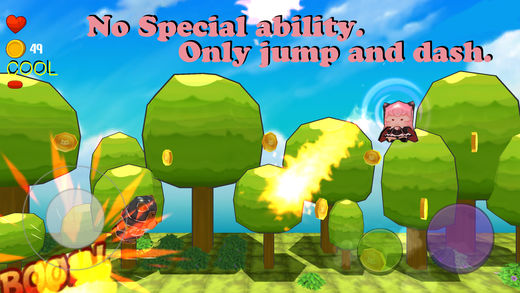 iTunes Description
Jump, dash, and dodge. This very hard game tries to make you be a skillful action game player.
How difficult is the game?

– Meteors, ice balls, fire balls, all the element forces are trying to stop you to be great in every 5 seconds.
– No special abilities. Try to survive as long as you can just with jump and dash.
– Nowhere is safe, even the ground is your enemy. Keep an eye on the ground and make your hero always moving.
Forum Thread: Heros' Daily Agility Training (By White Horse)
---
Hoop Shoot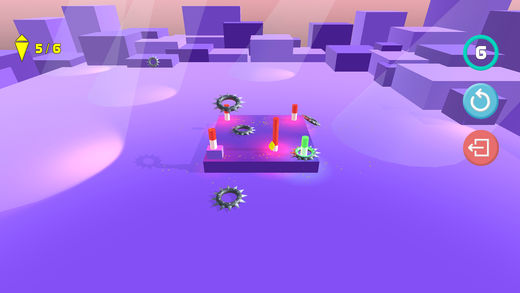 iTunes Description
Shoot hoops and land them over the poles, collect the diamonds to get a perfect score!

Test your hoop throwing skills in 50 addictive levels.

Simple one touch controls and abstract worlds give 'Hoop Shoot' an unique and fun experience like never before!

Get ready for something new and shoot those hoops!
Forum Thread: Hoop Shoot (by Entity3 Limited)
---
I Am The Hero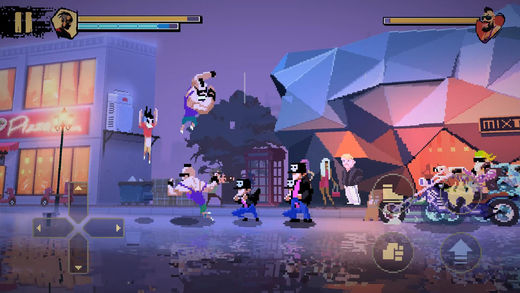 iTunes Description
I Am The Hero is a pixel art, beat 'em up, fighting game that tells the story of a "Hero" with a glorious but mysterious past. Is he the hero he thinks he is or is there another side to this legendary figure?

I Am The Hero is a love note to retro gaming, ripped from the fuzzy memories of the developer's childhoods and seasoned with a wild passion for fighting games. If you want a truly modern re-interpretation of classic gaming, then it's time to join the fate and answer one simple question, "are you the hero?"
Forum Thread: I Am The Hero (by Crazyant)
---
The Inner World 2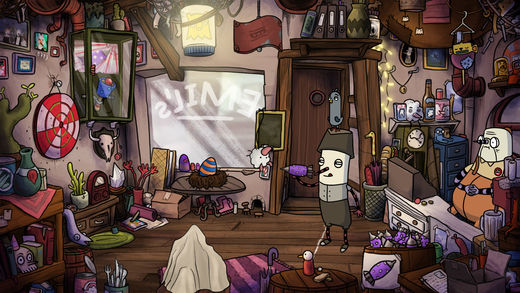 iTunes Description
Solve mind-bending puzzles in a world full of mystery and save the family of the flute-noses! Their dynasty has been watching over Asposia for centuries on end. In secret, they fill the roly-poly world with light and life. But when their existence is discovered, they become hunted.

Emil, a trader for odds and ends, made all the Asposians believe that the dynasty is in cahoots with dark forces. The only one who can stop the evil Emil is the heir to the throne: Robert. He has been petrified for three years, though.

With a huge dose of enthusiasm, but little to no idea what he's actually doing, he embarks on an adventure to find the legendary last wind monk. Of course, he has some great company: Peck, as loyal as he is flightless, and Laura, a rebel who certainly does fly, but only off the handle – and who Robert loves, with a capital L.

Everything changes, when they meet the mysterious Mama Dola, who seems to know more about Robert's destiny than Robert would like.
Forum Thread: The Inner World 2 (By Headup Games GmbH & Co KG)
---
Invert Pixels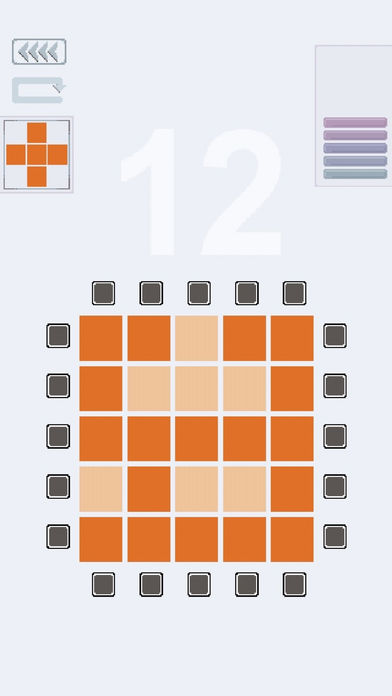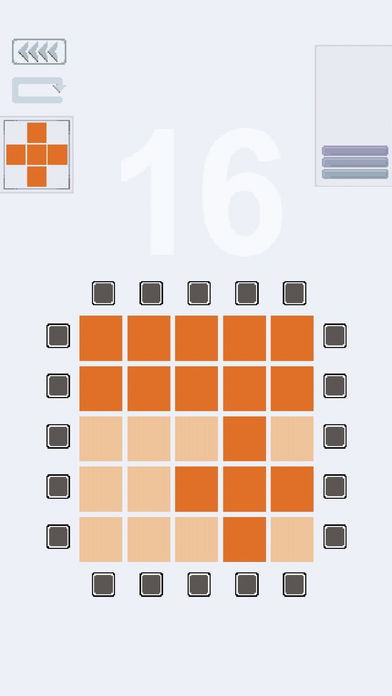 iTunes Description
Invert pixels is a relaxing experience. This is not normal game (no lives, no time limit) but gameplay is fun and engaging. Try this Invert color game. This game don't have any in-app purchases.

Invert pixels have a minimalistic pixel graphics because gameplay is most valueable.

Some of the puzzles will have more difficulty but you can try as many times as you like!

If you like interesting block game try this one because it have all the charm of the puzzle game: simple, fun, attractive and suitable to everybody. Remember this is very simple and addictive gameplay.
Forum Thread: Invert pixels (by Two Hands Lab)
---
Jump Drive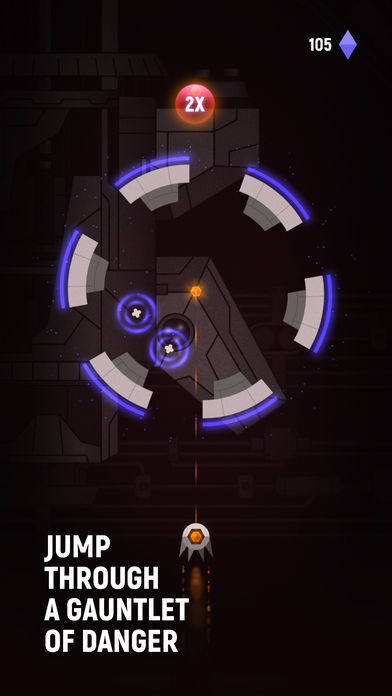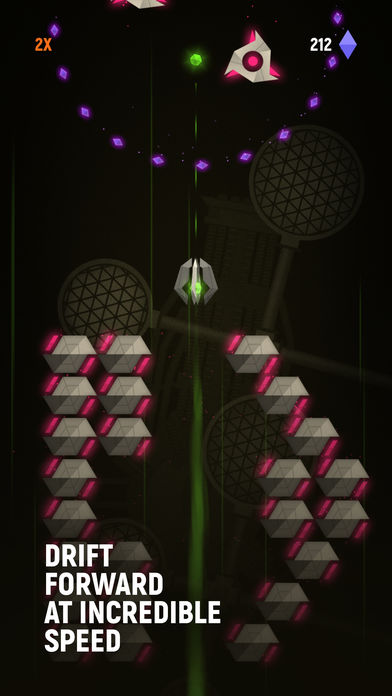 iTunes Description
Jump Drive is a semi-endless space survival game, where you use the ship's hyper jump capability to dash forward at incredible speed. Avoid laser traps, rotating force fields, moving barriers, energy saws, and all kinds of deadly hazards.

A set of power-ups will ease your progress, but be alarmed of the Zone Gates – challenging defense segments that hold your key to the next Zone.
Forum Thread: Jump Drive (by NoSixFive)
---
The Last Yandere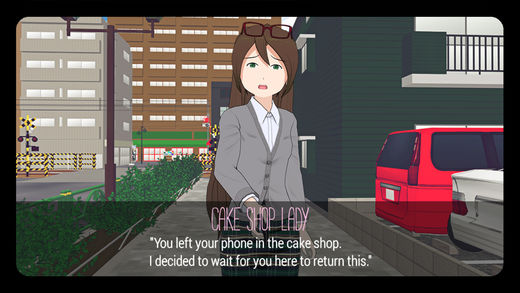 iTunes Description
The Last Yandere is a choose your own adventure visual novel game with an end of the world apocalypse threat that takes place 8 years before the events of Monument Rush 2 and Hyper Glitch Fortress.

You play the role of a cancer survivor slowly easing his way back into normal slice of life activities. One day, you befriend an overly zealous and bubbly cake shop owner named Kara Gentner. Soon you realize Kara isn't your typical girl. You think Kara might be a Yandere (ヤンデレ), a common Japanese term that is a combination of two words: yanderu (病んでる), meaning crazy, and deredere (でれでれ), meaning to show genuinely strong romantic affection.

Is your new friend a lovesick Yandere? Download this visual novel game to find out!
Forum Thread: The Last Yandere (by Darius Immanuel Guerrero)
---
Legacy 2 – The Ancient Curse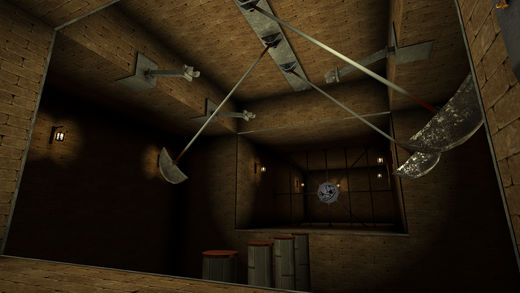 iTunes Description
A direct sequel to Legacy – The Lost Pyramid

You're an archaeologist who sets out on an adventure to find your brother who's gone missing in an ancient pyramid. In the pyramid you encounter riddles and puzzles that need to be solved to take you to the next room, and hopefully your brother.

Test your intelligence in this challenging 3d puzzle game. Keep your eyes open, the solution is there. Do you have what it takes to solve the mystery?
Forum Thread: Legacy 2 – The Ancient Curse (By David Adrian)
---
Legend of the Skyfish Zero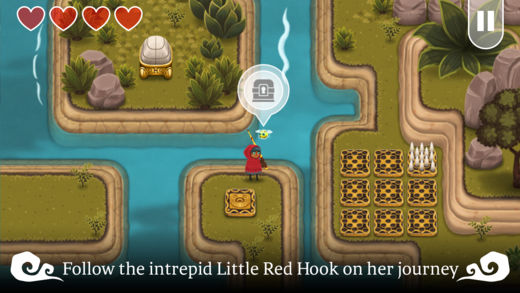 iTunes Description
Legend of the Skyfish is a beautiful adventure puzzler with a unique weapon and tool – a fishing pole!

Follow the intrepid Little Red Hook on her journey with the Moonwhale to defeat the monstrous Skyfish.

Use your fishing pole as a weapon or a grappling hook, and upgrade it as you go.

Legend of the Skyfish is filled with beautiful hand-painted art, intricate action puzzles and unique enemies.
Explore a huge world of 45 handcrafted levels and defeat giant bosses.
Forum Thread: Legend of the Skyfish Zero (by Crescent Moon Games)
---
Letteral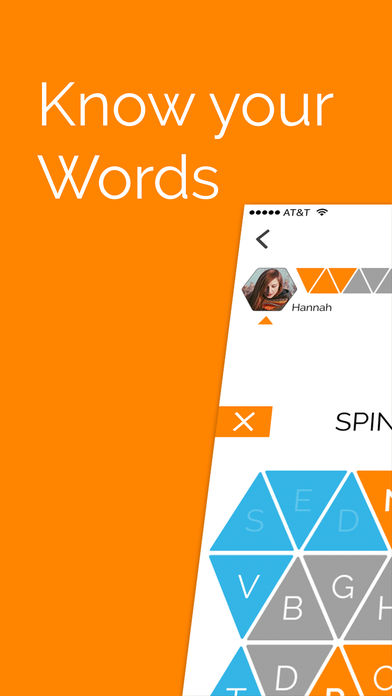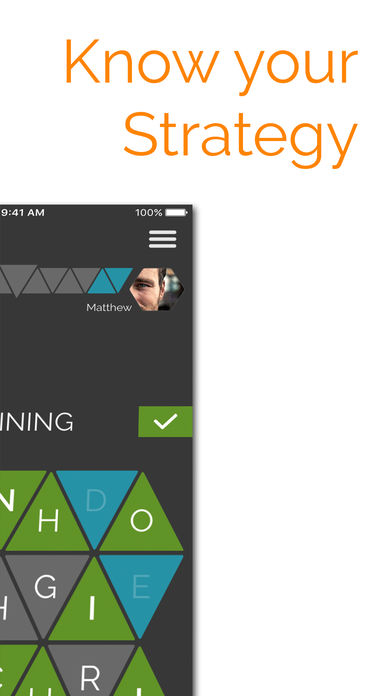 iTunes Description
Letteral is a beautiful and clever word game, that you can play for free against your friends or anybody in the world. But be aware, word wizards; Only with a superior strategy will you be able to beat your opponents.

– Play games in English, Spanish, German, French, or Danish
– Duel your opponents online or on play locally on a single device
– Beat your friends or players from around the world
– Choose from a variety of stylish themes to liven up your game
– Keep track of your games through statistics and achievements
Forum Thread: Letteral (by Philipp Schlösser)
---
Minion Shooter : Smash Anarchy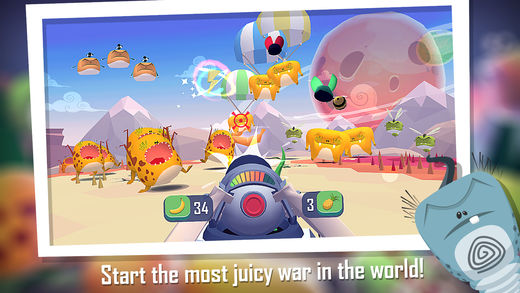 iTunes Description
Protect the last coffee plant in the world from alien monsters with your custom fruit gun as the hero of Smash Anarchy! Collect coins & power ups while battling a plethora of creatures in an expansive new world with vibrant colors & engaging content! Strap in for compelling FPS gameplay that will keep you on the edge of your sofa, seat or wherever you choose to play!
Forum Thread: Minion Shooter : Smash Anarchy (by Henrik Hakobyan)
---
Music Puzzle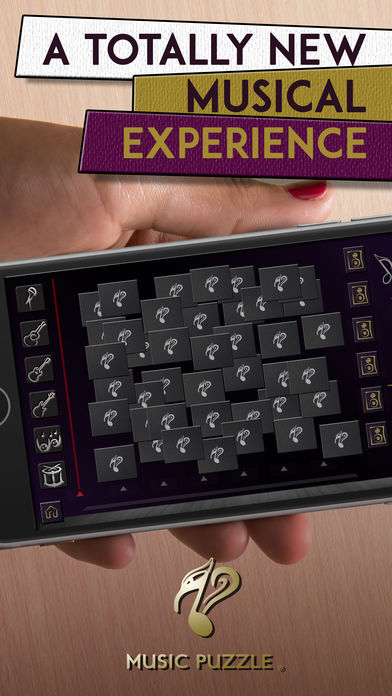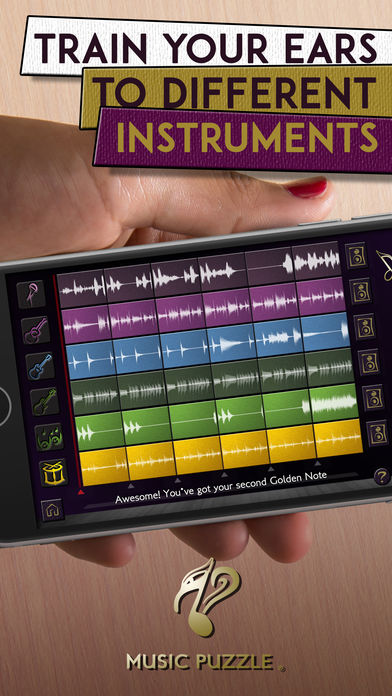 iTunes Description
You've never played a game like this one. Music Puzzle is a unique gaming experience, where you arrange songs from famous artists around the world. Each puzzle reflects a part of a song and contains various tracks representing different instruments.

Guitars, drums, voices or more exotic instruments like congas and the tambourine, it is your turn to listen to them carefully and sort them in the right order.
You can always listen to the original and compare it with your current progress. Use your ears and improve your hearing abilities to master the game. Different game modes and challenges will provide hours of gameplay with your favorite songs. Are you able to solve a puzzle with only a limited number of moves? Can you achieve the blind modes?
Forum Thread: Music Puzzle (by TagWizz)
---
Naruto X Boruto Ninja Voltage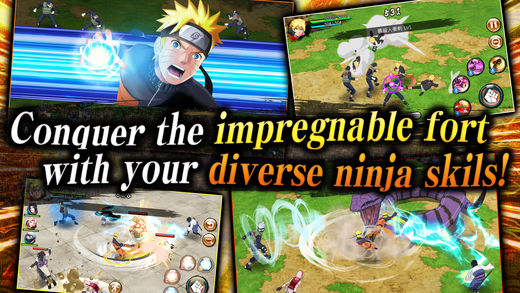 iTunes Description
The characters from TV animes BORUTO: NARUTO NEXT GENERATIONS and NARUTO SHIPPUDEN are finally united in NARUTO X BORUTO!

Create your very own fortress, then attack your rivals' fortresses!
Experience a new style of ninja battle:
a fusion of action and strategy!
Forum Thread: NARUTO X BORUTO NINJA VOLTAGE (by BANDAI NAMCO Entertainment Inc.)
---
Osprey Operations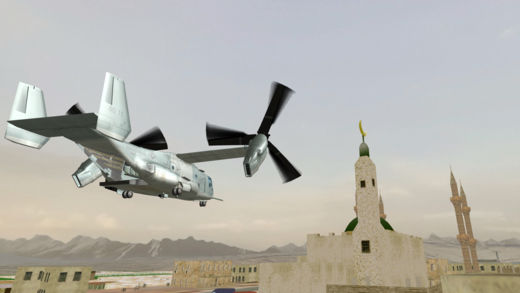 iTunes Description
Osprey Operations is ultra realistic flight simulator of V-22 hybrid airplane – helicopter.
V22 Osprey is one of the most expensive airplane in the US army. Enjoy it's unique flight characteristic in realistic combat missions in Afghanistan or beautiful tropical island.
Deploy parachutes to target site or destroy any car or building, transport soldiers, fly wherever you wish.
Osprey Operations offers excellent next-gen graphics and is fully optimized for iOS 11!
Forum Thread: Osprey Operations (By iTechGen)
---
Phantom Chaser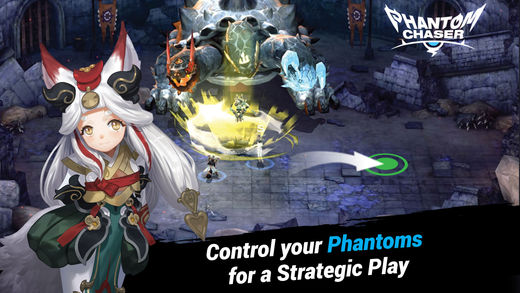 iTunes Description
The Epic PHAN-tasy RPG with Award-Winning stunning graphics is now open to the Global Audience!
Get ready to greet a bunch of infamous Phantoms from myths & legends around the globe!
Explore the world of Phantom Chaser and lead your team to victory against the evil force once and for all!

◎ Over 130+ Phantoms to collect and master!
Phantoms from various myths & legends around the world can be found in the world of Phantom Chaser
Dracula, Frankenstein, Succubus, Anubis, the great Nine-Tails, and many more
Forum Thread: Phantom Chaser (by Floppygames Inc.)
---
Pop Star World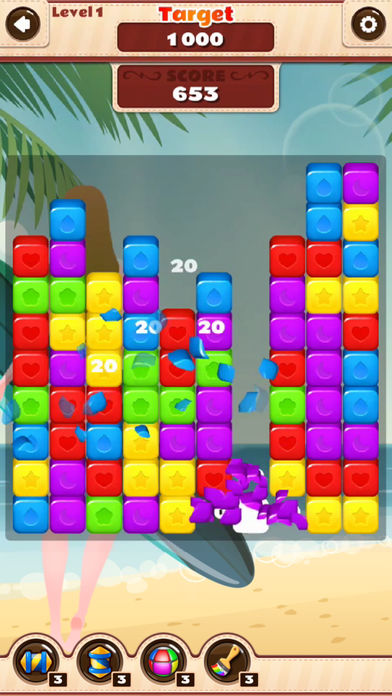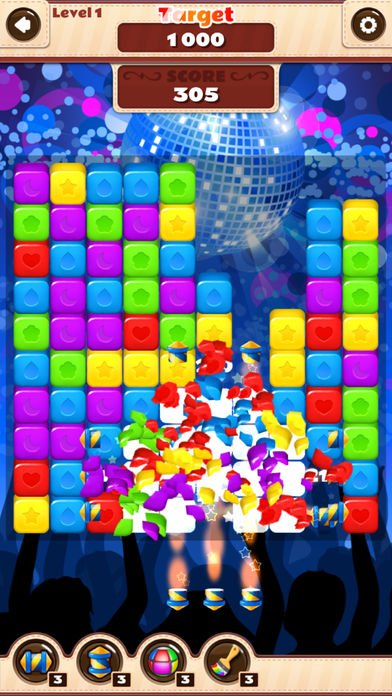 iTunes Description
Great fun and easy to play! Anyone can pick up and play POP Star World!

Find and tap 2 or more blocks of the same color.
Blocks are cleared when their colors match.
Try tapping more than 2 block to get a high score.

POP Star World features colorful rules and methods that anyone can pick up and learn quickly.
Forum Thread: Pop Star World (by Superbox)
---
Pro Strategy Football 2018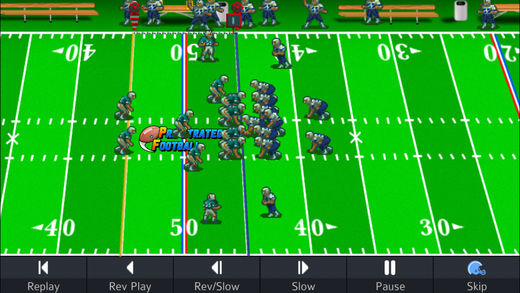 iTunes Description
Pro Strategy Football is a realistic simulation (and game) of American Football. Built around an engine that was developed as a Computer Science Master's project, the game has grown over the years to become the most accurate simulation of coaching in American Football. You can now watch simulated games live, too!

But PSF goes beyond coaching. You can also manage players and teams in the user friendly career mode, where the emphasis is more on getting you through the management portions so you can get to the next season, but still have you deal with aging players and upcoming drafts.
Forum Thread: Pro Strategy Football 2018 (by Pro Strategy Games)
---
Pukk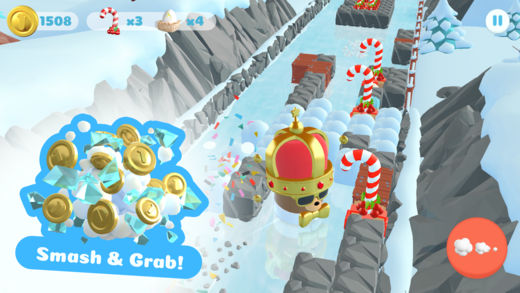 iTunes Description
Pukk is a treasure hunter in search for gold way up north in Sweden. This ice cool and unique runner lets you smash your way through challenging levels looking super swag or utterly ridiculous!

But it doesn't matter how you look, the lovesick polar bear will still chase you till the end of time. Use all your skills as master ice glider to smash treasures and avoid obstacles!
Forum Thread: Pukk (By Itatake.com)
---
Puzzle Fighter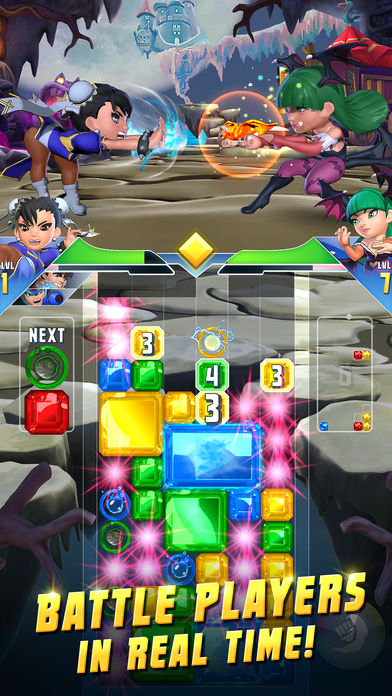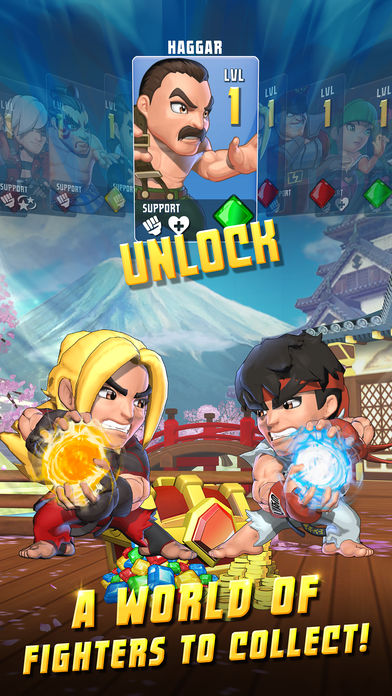 iTunes Description
Experience Puzzle Fighter action like never before. Assemble a team of legendary characters from favorite Capcom franchises. Challenge players to thrilling real-time battles. Discover dozens of strategic abilities. Build up and destroy gems to unleash epic combos. Puzzle Fight your way to the top of the World Leaderboard!

Build your team with a main and two support characters, each with their own strengths and benefits. Enlist Street Fighter's Ryu, Ken, or Chun-Li to take on Mega Man's X, Darkstalkers' Morrigan, or Dead Rising's Frank West. A growing roster of Capcom's most famous characters compete on legendary stages from Street Fighter, Darkstalkers, Okami, and more. Get ready for a knockout world of explosive gem-crushing action in the ultimate Puzzle Fighting game!
Forum Thread: Puzzle Fighter By CAPCOM
---
Rune Rider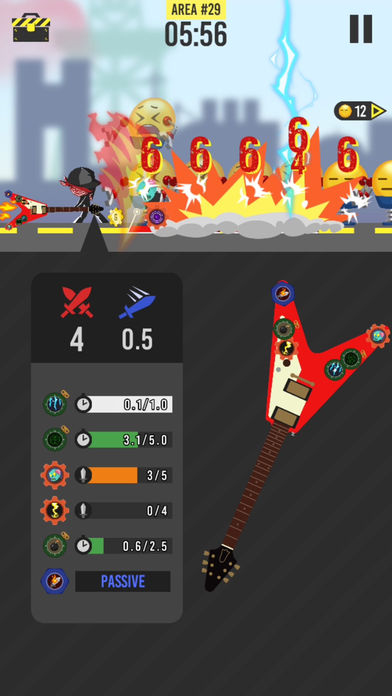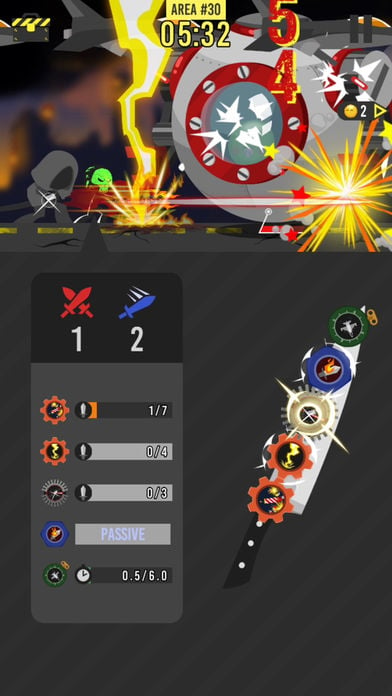 iTunes Description
Attach the runes to the sword!
If you equipped a lot of runes on it, the sword will be much stronger!
It is most important to strategically equipped many types of runes.
Destroy the emoji of strange face.
You have to kill many enemies in 24 seconds! Can you do it?
Watch out for the boss! They are very powerful!!
Forum Thread: Rune Rider (by 111%)
---
Santa?!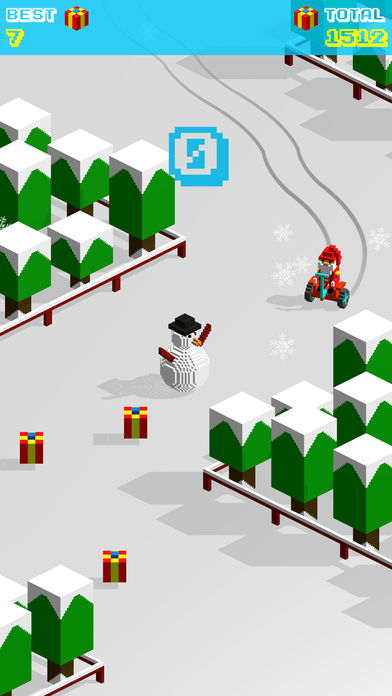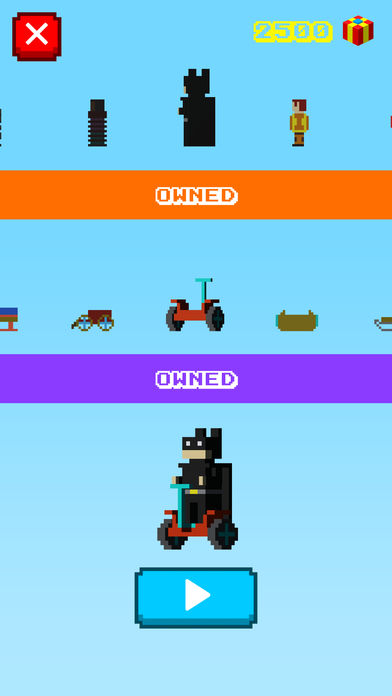 iTunes Description
Sled down the mountain and help Santa collect all the presents he dropped! Tap and Release to turn left and right. Easy to do, hard to master!

– 16 crazy characters to choose from!
– 36 unlockable sleds to crush the mountain slope!
– Endless gameplay for hours of fun
– Easily share your awesome wipeouts with your friends and family
Forum Thread: Santa?! (by AppTout)
---
Shadow Fight 3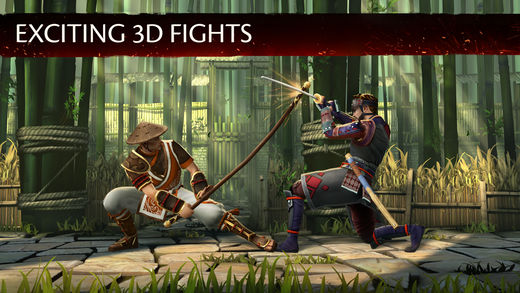 iTunes Description
Step into the world of shadows at the time of changes. Reveal all its dark secrets and become the greatest warrior this land has ever seen. In this RPG-fighting game you will take on a role of a hero whose destiny isn't determined yet. How do you see the future? It's your call! Choose from three different fighting styles, experiment, combine your gear, learn some fresh new moves and explore a massive world full of adventures! Enjoy the beauty of a real fight which has been made possible due to modern technologies and smooth animations.
Forum Thread: Shadow Fight 3 (By Nekki Limited)
---
Snail Ride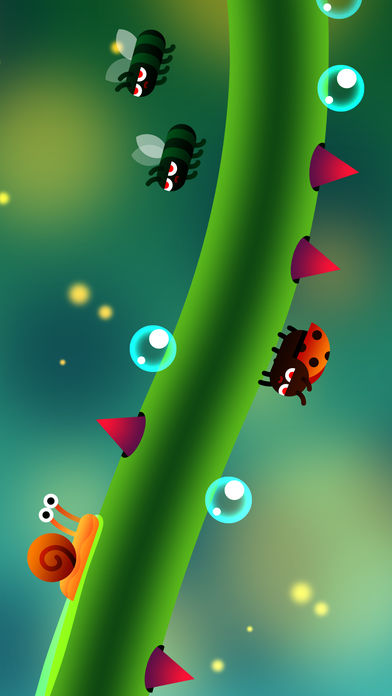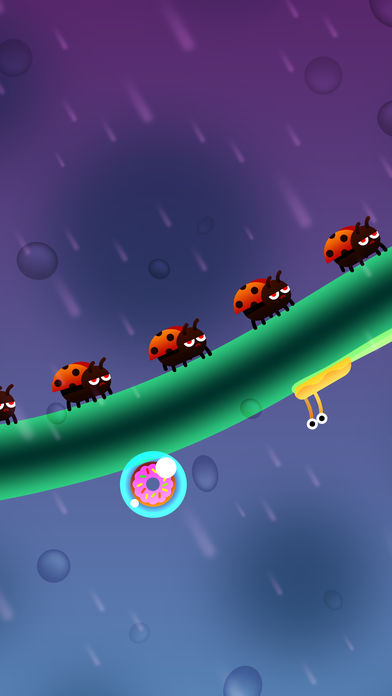 iTunes Description
Welcome to the macro world of Snail Ride! Tap the screen to switch side, collect bubbles and dodge insects to survive with your slimy snail.

Features:
• One-Touch control
• Enjoy an original atmosphere & colorful graphics
• Discover & catch more than 40 snails
• Complete dozens of missions
• Game Center Leaderboard
• Beware of grasshoppers!
Forum Thread: Snail Ride (by Bloop Games)
---
Sonic The Hedgehog 2 Classic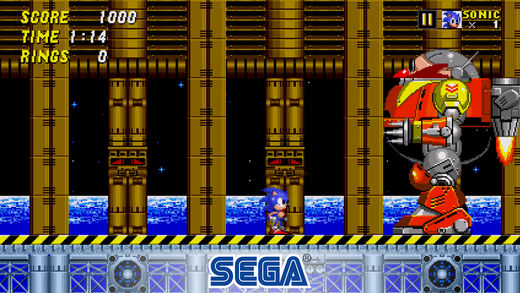 iTunes Description
One of the best selling SEGA games of all time – Sonic The Hedgehog 2 is now available for free on mobile! Rediscover SEGA's super Sonic masterpiece!

Dr. Eggman is back to his old tricks, trying to find the seven Chaos Emeralds that will enable him to complete his ultimate weapon, the Death Egg. Only the triple threat of Sonic, Tails, and Knuckles can defeat him in this remaster from the team behind Sonic Mania!

Sonic The Hedgehog 2 joins the ever-increasing line-up of 'SEGA Forever', a treasure trove of free SEGA console classics brought to life on mobile for the first time!
Forum Thread: Sonic the Hedgehog 2 Classic (By SEGA)
---
Splashy Robots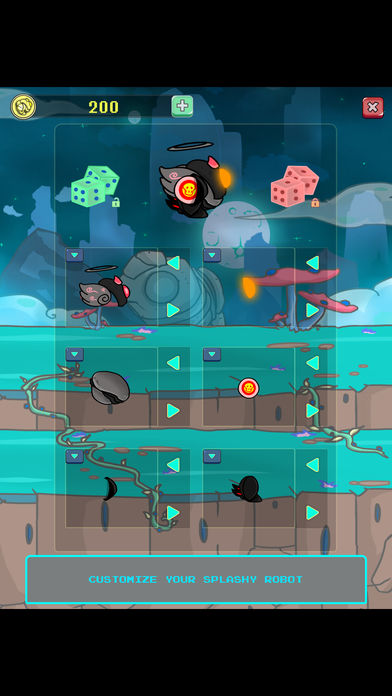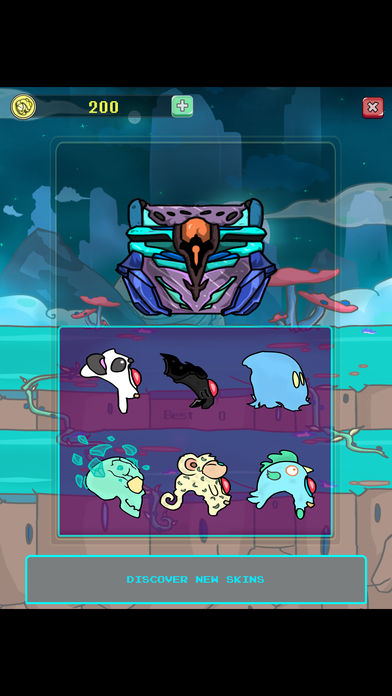 iTunes Description
Jump up and down as fast as you can!
Avoid the Spiky Robots…They hurt!
Customize your Splashy Robots, and share it with your friends.

Does your Splashy Robot look cool? What is your best score?
Forum Thread: Splashy Robots (By Elyasck)
---
Spy Bunny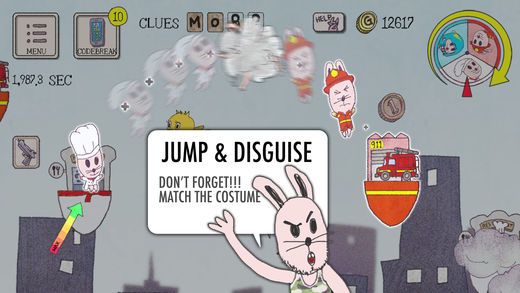 iTunes Description
Once upon a time, there was a pinky cute rabbit at a peaceful village.

Then one day his grandpa ,former special agent, disappeared in sudden!
Would you like to help him out to find his grandpa?!
Can not see without tears(?) Bunny's growth story!
Forum Thread: Spy Bunny (by Tomatofactory)
---
Stickman Cross Golf Battle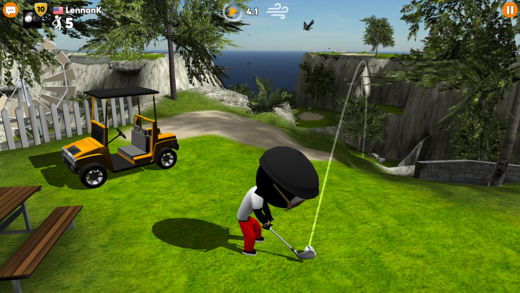 iTunes Description
Stickman Cross Golf Battle is a realtime multiplayer game all about golfing and builds on the successful multiplayer formula of Stickman Skate Battle. By performing the best shots one has to beat the opponent by requiring less shots to win the pot and gain experience points. Tons of stuff to unlock like Golfers, Bags, Balls, Caddies, and various live daily, weekly and monthly events and tournaments makes Stickman Cross Golf Battle the ultimate golfing multiplayer game.
Forum Thread: Stickman Cross Golf Battle (By Djinnworks)
---
Survivor Royale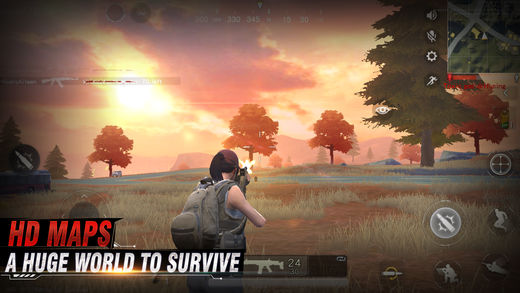 iTunes Description
Survivor Royale is coming, which is a mobile version of Battle Royale presented by NetEase. Fight alone or team up with your best friends in a 2- or 4-player mode and be the last survivor out of up to 100 contenders! Use realistic weapons, vehicles and attachments to explore the massive map with sophisticated geography and buildings. Experience the joy of intense, extreme survival on the go, anytime, anywhere!!!

Up to 100 players are spread across a large map. Beginning with unarmed equipment, compelled to scavenge for the weapons that are randomly spawned through the area. Over the course of 20 minutes, the playable area contracts, forcing survivors into a fight to the death. Last man standing.
Forum Thread: Survivor Royale (by NetEase Games)
---
Thunderdome GT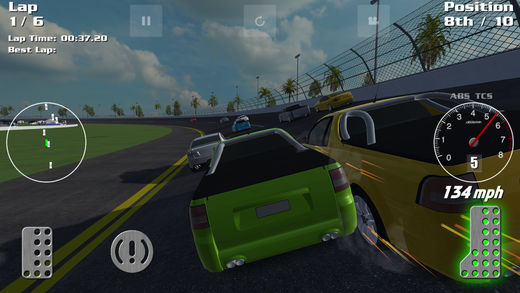 iTunes Description
Experience the ultimate in oval track racing on mobile. Challenge your skills to progress through multiple car classes on your way to becoming the ultimate stock car racer. Slip stream your way to victory at 200mph!
Forum Thread: Thunderdome GT (by WheelSpin Studios)
---
Ultra Zultra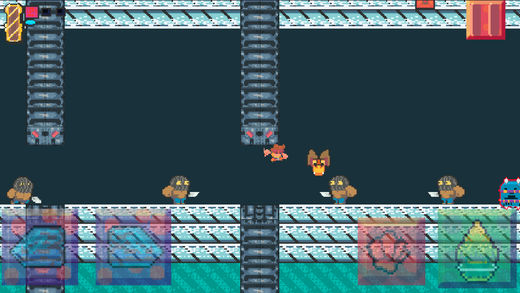 iTunes Description
The Evil Peak Society wants to turn errbody into Pigeons! Only you can stop them.

Using a combination of wits and items, clear stages to reach them!
Collect valuable gems fragments and exchange them for powers to pummel enemies into the ground.
Punch Dash across deadly spikes.
Double Jump across deadly spikes.
Triple Jump across deadly spikes.
Air Dash across deadly spikes.
Defeat The Peak Master and Save Errr'body man.

Game is hard.
Forum Thread: Ultra Zultra (by Oscar Morales)
---
Ultimate MotoCross 4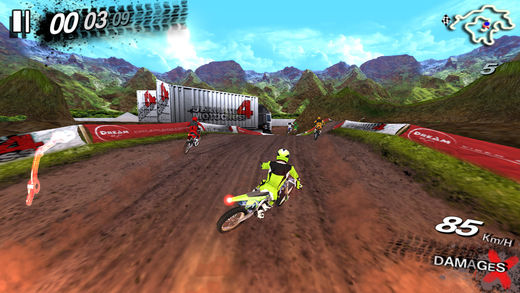 iTunes Description
An Ultimate Gaming Experience!
Get ready in the starting-blocks and try to keep the control of your motocross!
Exceed your limits and increase your experience!
Forum Thread: Ultimate MotoCross 4 (By Dream-Up)
---