If you're one of the many iOS 11 holdouts still running iOS 10 to keep using things like the TouchArcade and AppShopper apps, as well as the oodles of games which were never updated to 64-bit, chances are you noticed both the TA and AppShopper apps have been super broken the last day or so (as well as a few areas on the actual site). Well, we worked out all the gremlins that were causing problems and things should now be back to normal (or as normal as they usually are, anyway).
For everyone else who has been on iOS 11 for a while now and didn't notice the app being broken, here's a brief status update on what we've been up to- As originally mentioned, the plan moving forward is to convert the site to a responsive design that looks and works great on both desktop and mobile while duplicating all of the most popular features of the TouchArcade app. Here's what that's going to look like, if you missed the tease we posted earlier: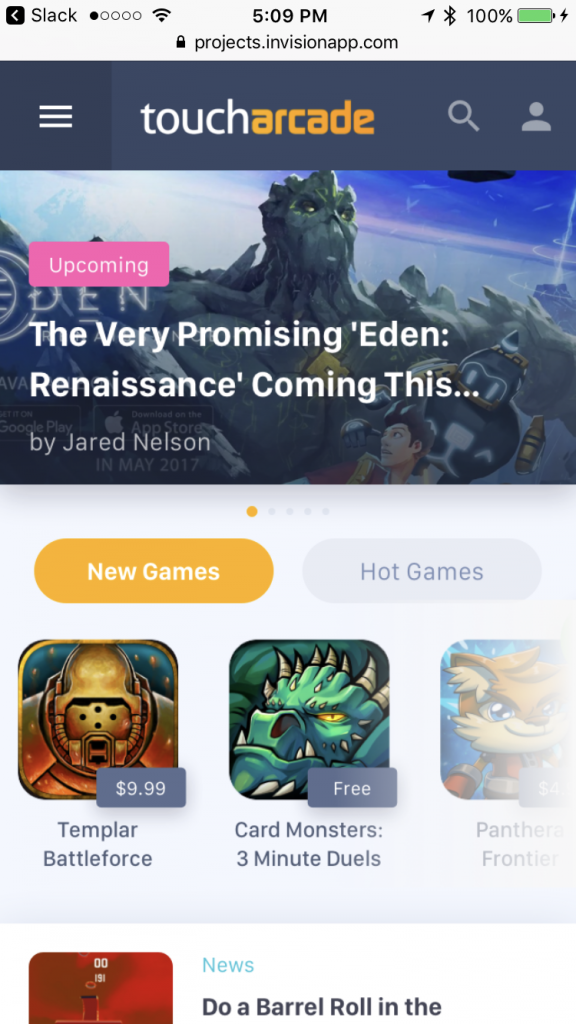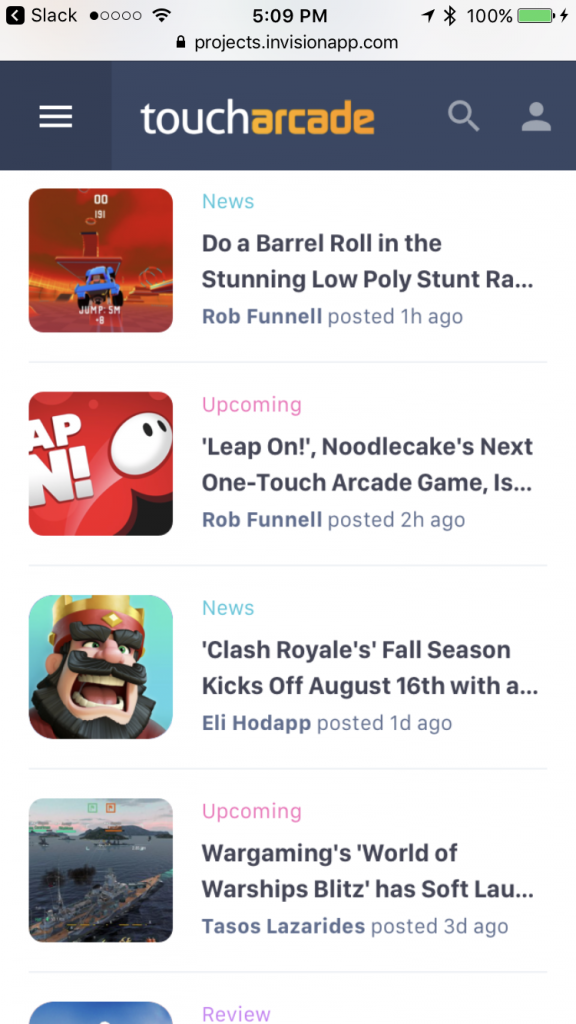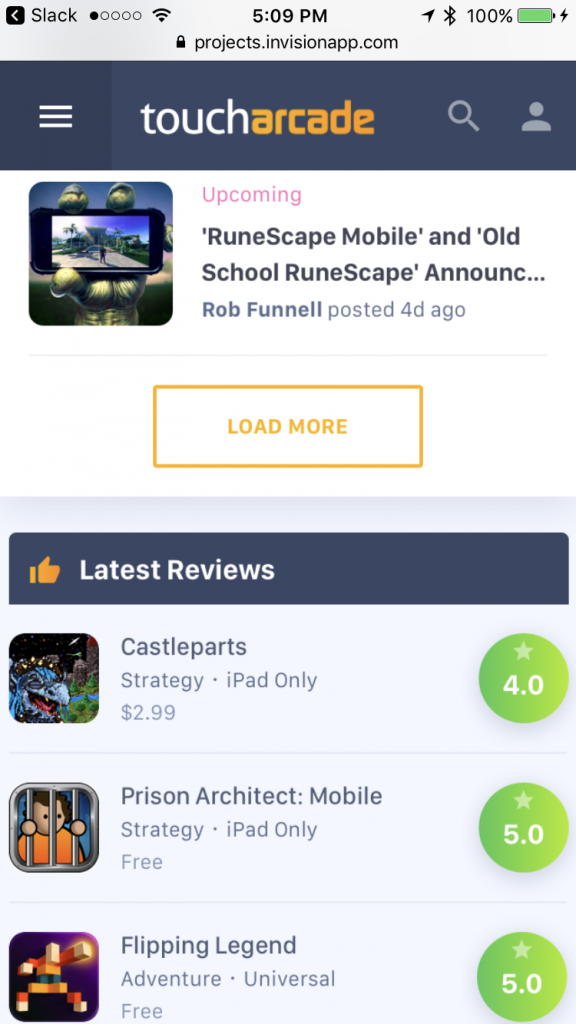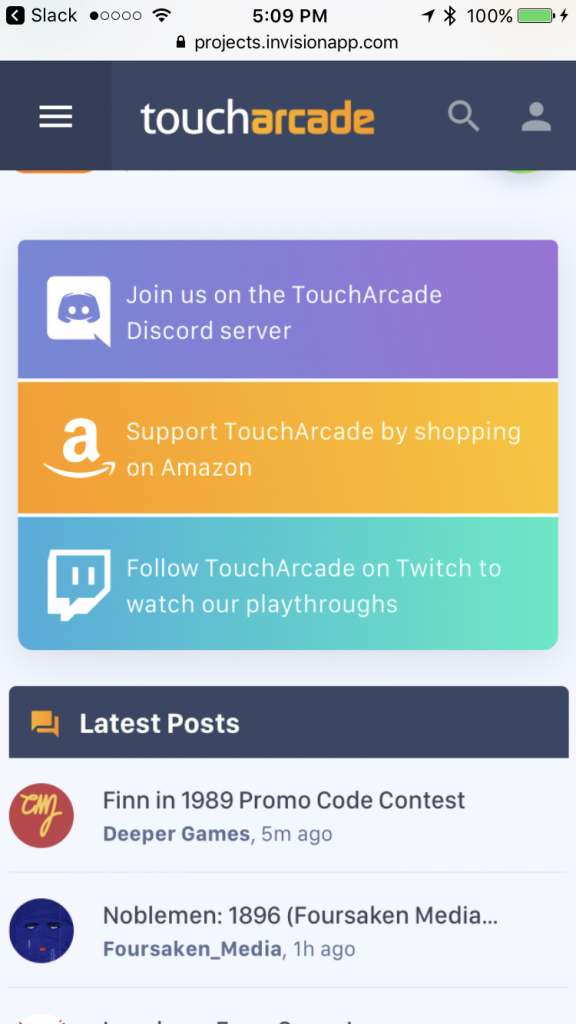 The current state of the implementation of this redesign is we're in between the designers finishing up all of the code that makes the front end of the site work while we're combining it with all the back-end code that pulls data off the AppShopper, App Store, from our forums, and everything else. The whole process is taking a bit longer than I had hoped, and I'm super reluctant to give any kind of estimate on when this will all launch beyond "soon." I'm super excited for everyone to start using the new site, as I think it's going to be a great replacement for the app.