It's the middle of the week, "hump day" as they say, and that means a load of new iOS games are now available in the App Store. It's yet another strong week, as if I even had any free time between all the great new stuff that's come out on mobile in recent weeks as well as my Stardew Valley and Super Mario Odyssey addiction on my Switch. It's a great time to be a gamer, and a terrible time to be a productive member of society. So if you're ready to lose all your free time to even more new games, check out the full list below and let us know which ones you've got your eyes on this week.
---
Abi: A Robot's Tale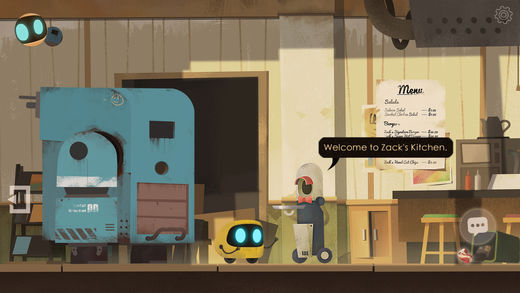 iTunes Description
Technology can lead us astray, but it can also be our redemption…
One day in the distant future, the obsolete household robot Abi finds the hibernating industrial robot DD, and together they escape the warehouse in which they have been locked away. Once they get out, they discover that humans have mysteriously disappeared from the earth. Where did the humans go and what can explain their disappearance? It's up to you, Abi, and DD to find out.
Forum Thread: Abi: A Robot's Tale (By Lilith Games)
---
Ahead!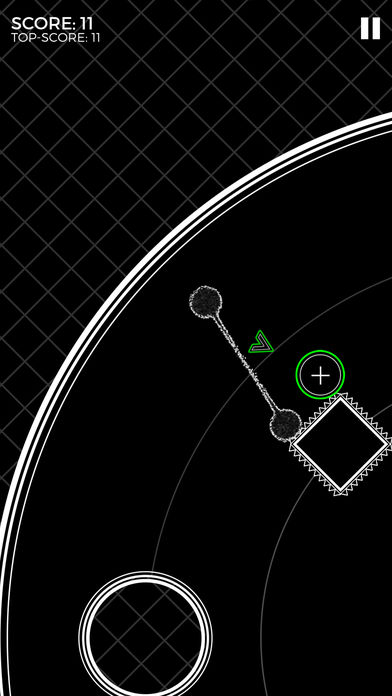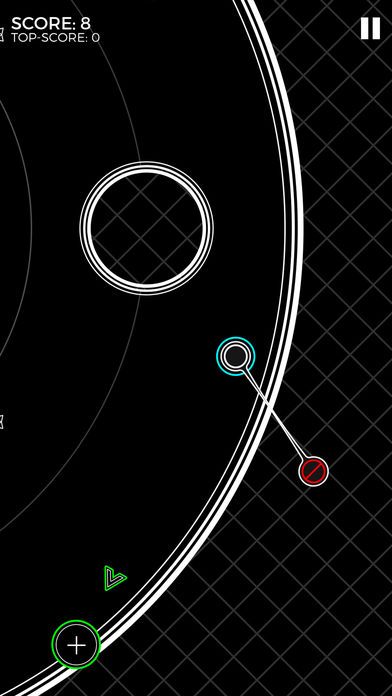 iTunes Description
Are you sure you're able to steady your nerves and have quick reflexes? Be ready to prove it! Move "Axe" and let it twirl to collect as many points as you can! Be careful, it's harder than you can even imagine and for each point you collect Axe will turn faster and faster! Don't go beyond the arena and don't touch the sharpened walls otherwise you will blow yourself to smithereens! Try to overcome your best score to show your ability!
Forum Thread: Ahead! (By LC Multimedia)
---
Battle Knife: Online PvP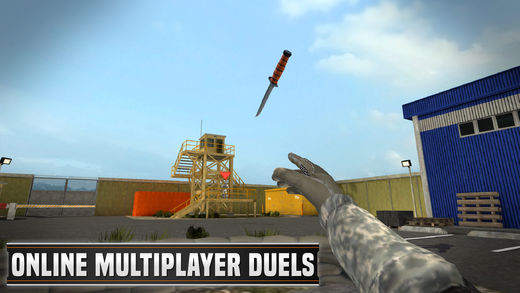 iTunes Description
Battle knife is an online multiplayer 1v1 knife throwing game.

DYNAMIC INTENSE ACTION
Experience player versus player knife throwing combat like never before. Gameplay will be fast and quick. Your aim will mean everything.

BE THE ULTIMATE CHAMPION
Face opponents who are out to destroy you. Challenge all the warriors and show them what you are made of. Rise on the leaderboards and let the world know who is best.
Forum Thread: Battle Knife: Online PvP (by Lifebelt Games)
---
Crashbots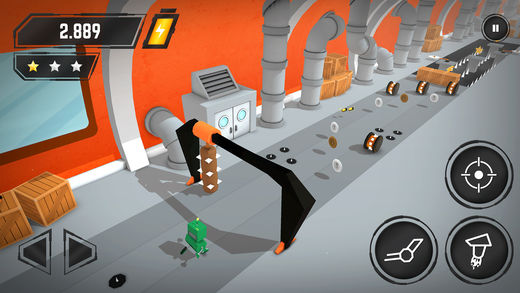 iTunes Description
Run, slide, shoot, and jetpack as you navigate through dangerous terrains. Collect parts to upgrade and unlock new bots. How far can you run?!

Features
– 2 Different Game modes.
– 3 worlds, and over 75 levels. (and more to come!)
– 5 Unlockable Robots.
– Watch & Share replays.
– Cloud Save.
– Leaderboards & Achievements.
– Epic boss fights!
Forum Thread: Crashbots (By Appsolute Games)
---
Dead Rain: New Zombie Virus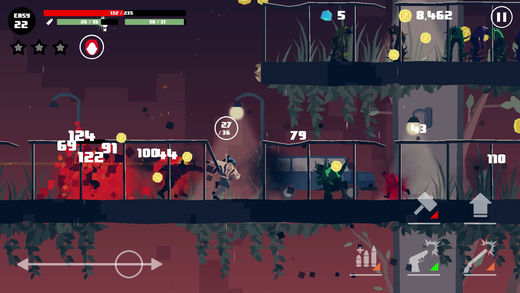 iTunes Description
a story of survivors in a zombified world

This is one of the best platform games you will ever forget!

"The world is infected with an unknown virus and plagued by unending rain.
Infected people behave like zombies, and trees are growing from their bodies.
It seems that these trees sprouting from zombies are growing fast as a result of the endless rain. You must find your daughter who got lost during the hurried escape."
Forum Thread: Dead Rain : New Zombie Virus (By JungWoo Park)
---
Elvenar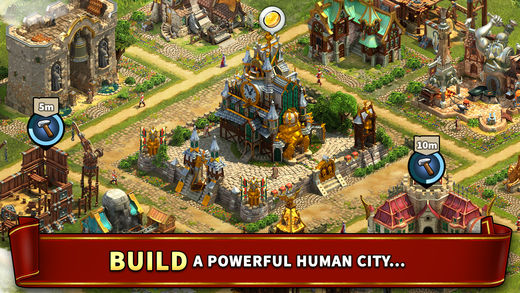 iTunes Description
Set out to uncover the long forgotten world of Elvenar. Create a flourishing fantasy city and discover a magical world full of mysteries. Restore Elvenar to its former glory and create a home for many other fantasy races!

Elvenar is based on the successful browser city-builder, that was published by InnoGames. Finally, the online fantasy game is available for phone and tablet as well, providing cross-platform access.

Elvenar is free to download and install. However, some game features can also be purchased for real money. If you don't want to use this feature, you can disable in-app purchases in your device's settings. A network connection is also required.
Forum Thread: Elvenar (By InnoGames)
---
Era of Arcania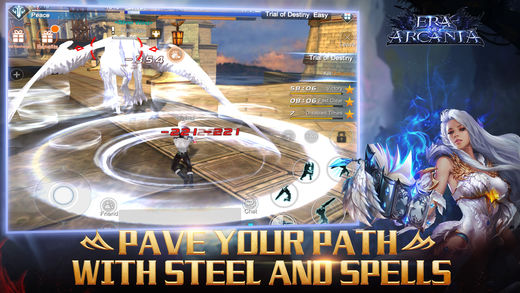 iTunes Description
A unique mobile experience presented by 37Games.

A reality of Gods and Demons is created in a Fusion of Western myths and Oriental fantasies. You'll act as an explorer to embark on epic adventures with your friends. In Era of Arcania, you'll have the chance to write your own legends through exploration, battles, and even love!
Forum Thread: Era of Arcania (by 37GAMES)
---
Far Tin Bandits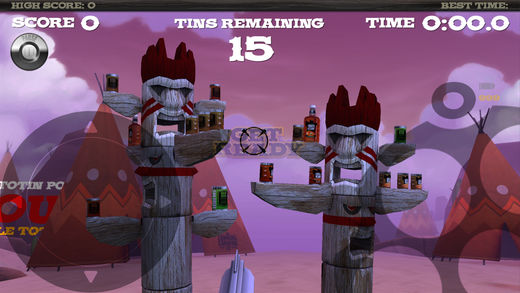 iTunes Description
The Far Tin Bandits is a completely new action game filled with fast, fun, far tin shooting action!

With a motley crew of seven uniquely skilled mutant beans, load up your barrels and shoot your way through a variety of fast and furious levels, leaving no tin unopened. The Far Tin Bandits shoot, split, spin, curve, explode, expand and smash their way through locations featuring runaway mine carts, winding whirl pools, tenacious totem poles, ghoulish graveyards and much more.

It's fast, furious, far tin, fun.
Forum Thread: Far Tin Bandits (By 2cherries Studio)
---
Final Fantasy Dimensions II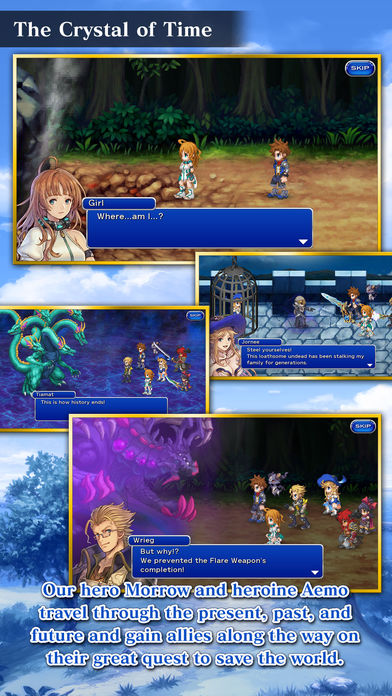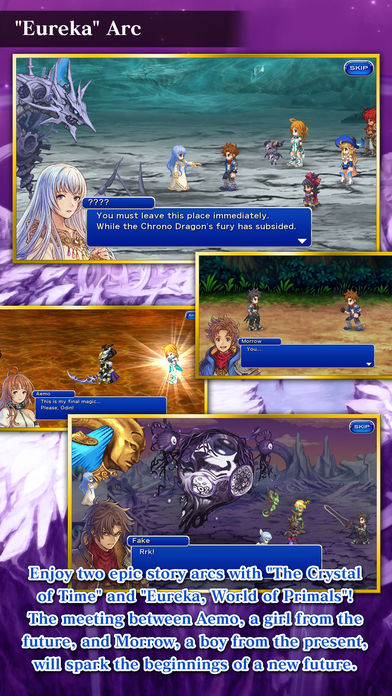 iTunes Description
A journey that links the past to the future!

◆◇Game Introduction◇◆
A fascinating cast of characters of different races and eras.
An incredible story that leads you through the past and future to save the world.
Combine your strengths to defeat powerful foes in intense battles.
FINAL FANTASY Dimensions II is an RPG that brings a new legend to the world of FF.
Forum Thread: FINAL FANTASY DIMENSIONS II (By SQUARE ENIX)
---
The Fingermaze Game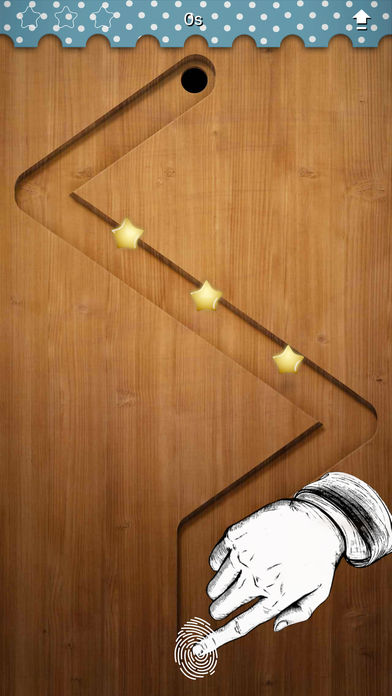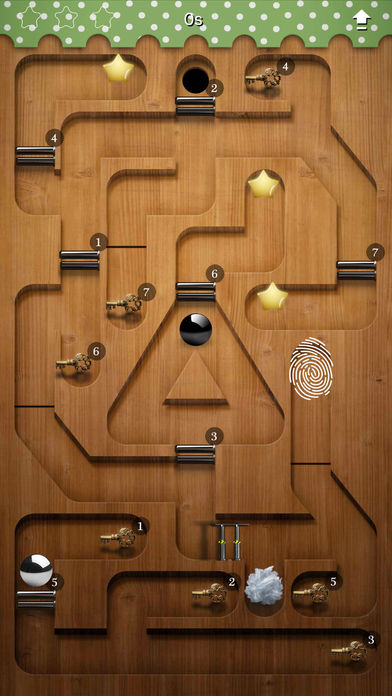 iTunes Description
The Fingermaze is an exclusive mobile game, that adapted all the unique features of a mobile phone into one daring experience full of action and thrilling situations.
Use your finger to find your way through an adventurous maze of obstacles. Try to collect all three stars on your way to the goal and try to not get squashed, cut, electrocuted or burned.
Forum Thread: The Fingermaze Game (By P. – E. Hartmann)
---
Floyd's Sticker Jam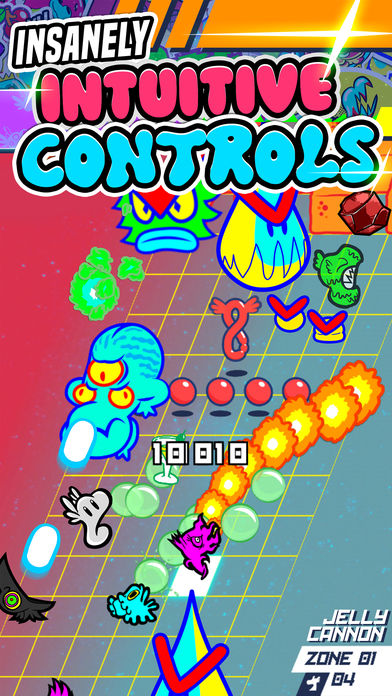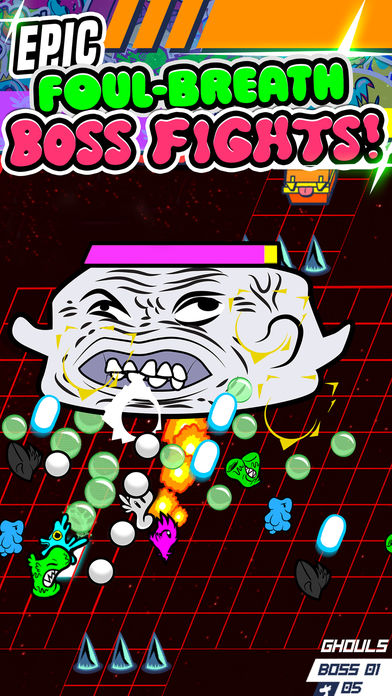 iTunes Description
FLOYD'S STICKER JAM is an adventure combining TIME TRAVEL and STICKERS. Neat, huh?

A casual shoot-em up where you get to replay each level with your past-self, making yourself more and more powerful every time! Death is a Strategy…
More replays means more bullets, and in a shoot-em-up, more bullets, is kind of a good thing. In this game,*you* are the Bullet Hell.

Fight Epic Bosses to earn Shiny Stickers Packs!
Forum Thread: Floyd's Sticker Jam (by LemonChili)
---
Goosebumps!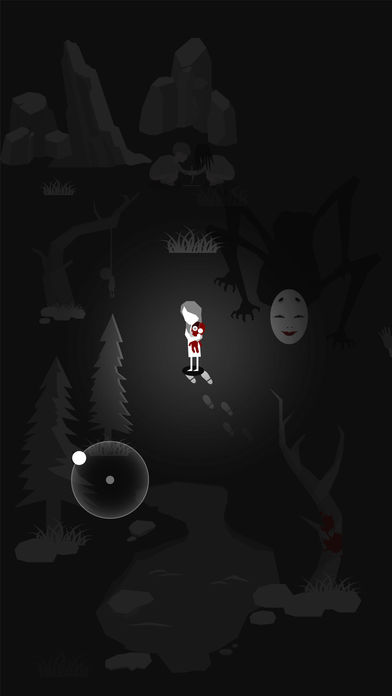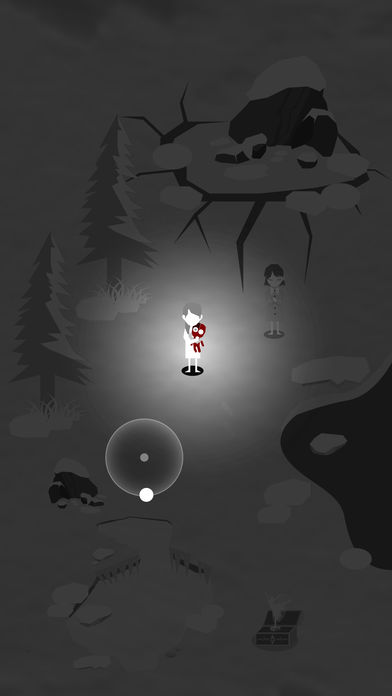 iTunes Description
Warning!! This game is very frightening game!
Find a music box in darkness.
Do not forget to wear your headphones. Stay focused on what you hear on your headphones!
If you hear a sound from the left, there is something on your left.
Can you find a music box among many ghosts?
If you do not focus on hearing in this supernatural and mystery field, you will be hard to survive…
Forum Thread: GOOSEBUMPS! (by Zzoo)
---
jodeo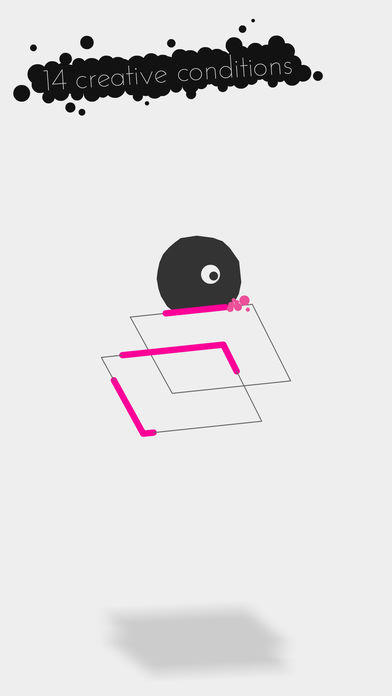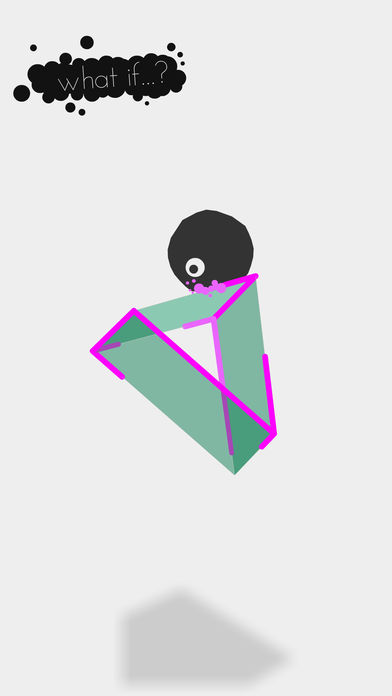 iTunes Description
Meet with Jodeo. It's a 2D jelly critter. There's something it's curious about; What is happening in the upper dimension? What if 3d object and 2d physics are in a same game? How 2d object can interact with 3d object?

—

Jodeo has 14 creative conditions and 30 different experiments based on that imaginary principle.
Forum Thread: jodeo (By gamebra.in)
---
KISS Rock City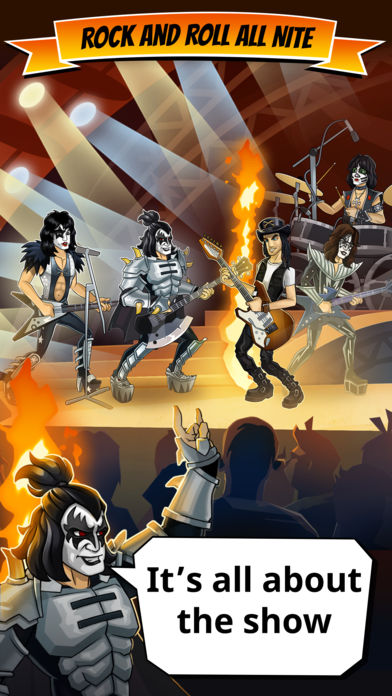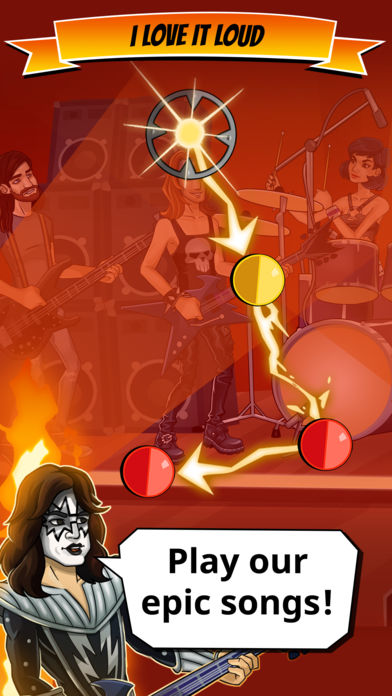 iTunes Description
Who doesn't want to be a rock star? There's only one problem: you don't have enough money and you clash with your band over every decision. Just about to give up, you meet the super famous and glorious band members of KISS. What follows is a stardom adventure to form the next best rockband – and KISS offers to help you! Sing along with original KISS tunes and stick around for the funny story.
Forum Thread: KISS Rock City (By Sproing)
---
Legend of Brave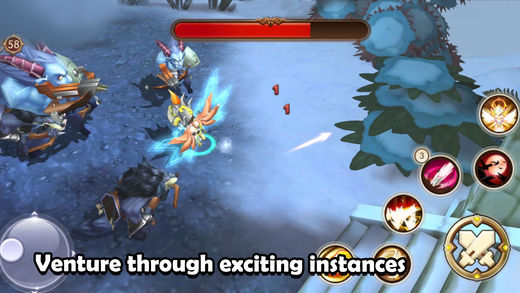 iTunes Description
Legend of Brave
Description:
Legend of Brave is a 3D online real-time APRG game of 2017 that covers the most popular game types on the market: collection over 100 kinds of Cute Pets & cool Mounts; blood PVP, PVE battles; Devil Dungeon Challenge and so on. There are more modes waiting for you, come on with friends to fight against the darkness.
Forum Thread: Legend of Brave (by Morefun Technology Limited)
---
Legends of Magic Mobile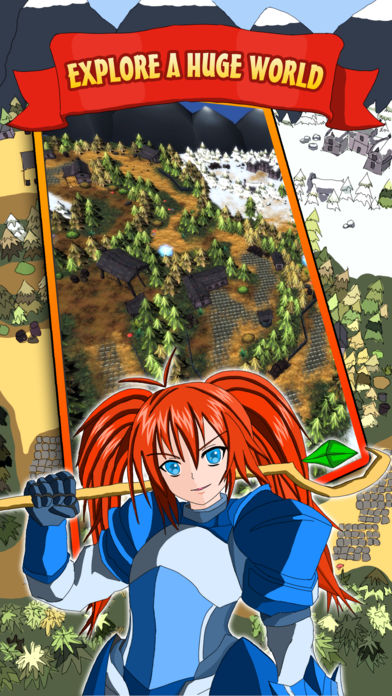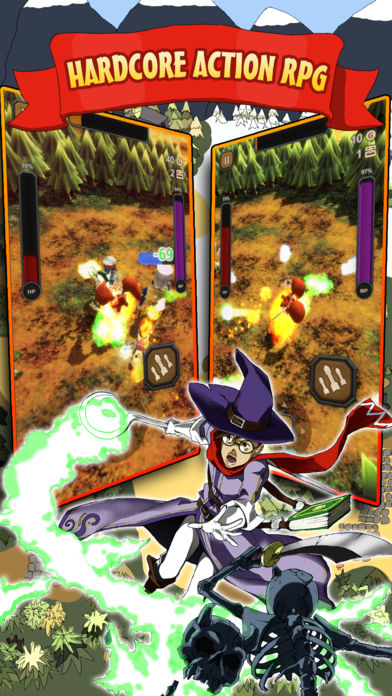 iTunes Description
Battle monsters and find powerful gears in this hardcore mobile RPG. Legends of Magic Mobile is all you could ever ask for an action RPG on mobile.

Become a powerful Templar Mage and free the land from monsters. Find powerful gears to help you defeat even more powerful monsters.

Explore a huge world and interact with its inhabitants. Communicate and find out how the story unfolds.
Forum Thread: Legends of Magic Mobile (by Illogical Games)
---
Letter²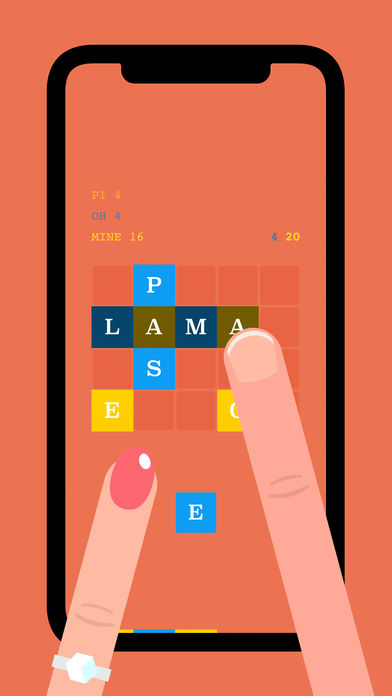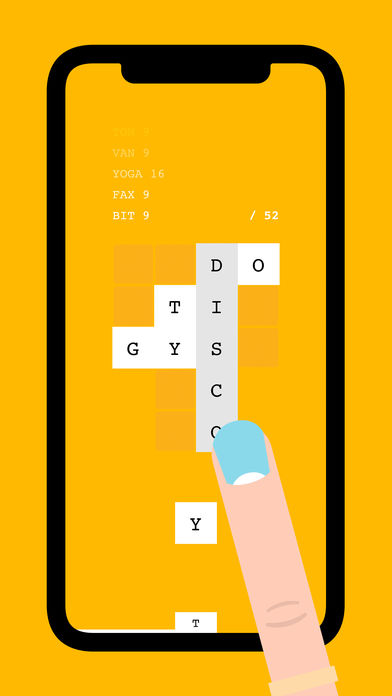 iTunes Description
Place letters.
> Collect Words.
> > Clear the field.
· · ·
Multiplayer mode.
Global rankings.
Unlockables.
Forum Thread: Letter² (By Philipp Stollenmayer)
---
Links Fusion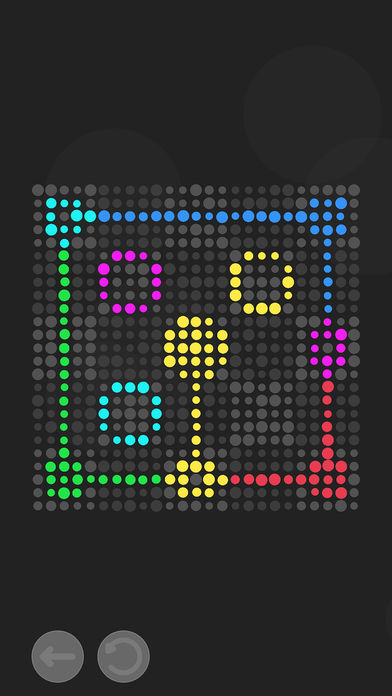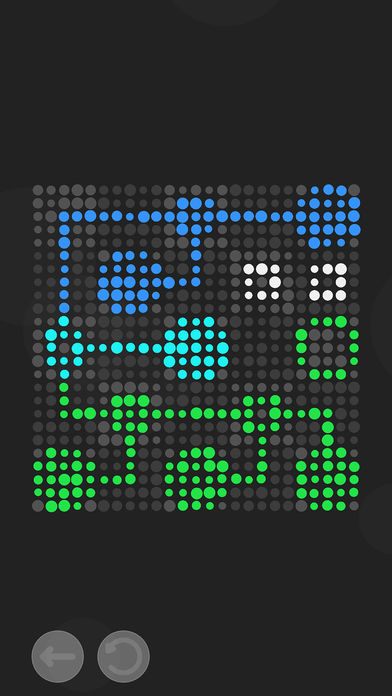 iTunes Description
Links Fusion is a relaxing minimal puzzle game with a peaceful ambient mood. It's a simple story about connecting fields by blending and matching colors. If you like puzzles give it a try
Forum Thread: Links Fusion (by Marcin Marzewski)
---
Logic Sudoku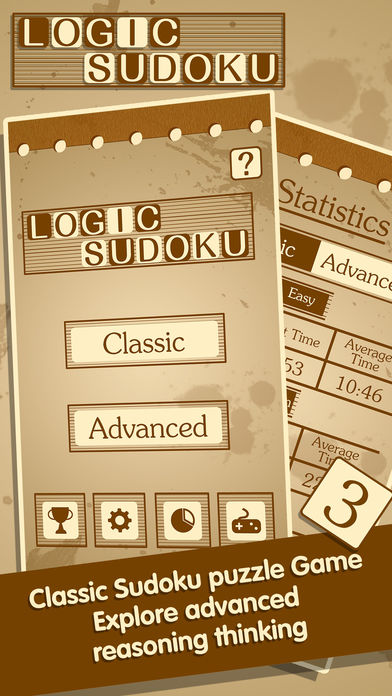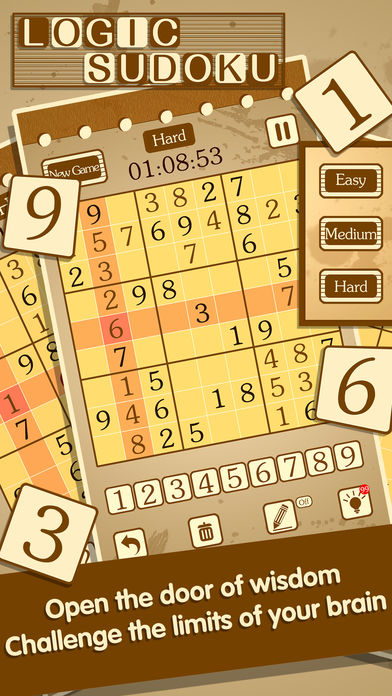 iTunes Description
1. "Logical Sudoku" is a puzzle game for beginners and advanced players.
2. Two game modes: classic mode (Sudoku) and advanced mode (KenKen).
3. Whether Sudoku or Kenken, each mode has three sub modes based on the game difficulty.
4. Choose any mode and any level you like,enjoy the leisure of easy level, the temper of medium level, and the madness of hard level.
5. There are some features: auto-check, duplicates highlight, try writing and tips. That can help you to solve the puzzles.
6. In addition, you can learn the progress of the game and the level of the ability to solve puzzles by the game statistical feature.
7. Each puzzle has only one answer, and the key is to find a breakthrough.
8. Try it now! Let's experience a puzzle trip!
Forum Thread: Logic Sudoku (By Mudotek Mobile Games)
---
The Memoranda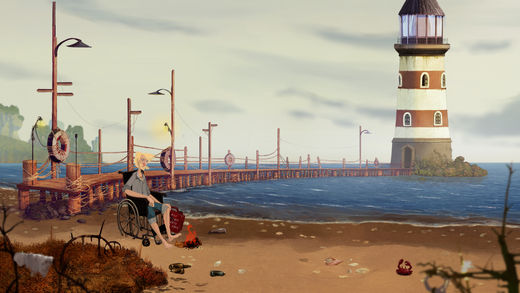 iTunes Description
Memoranda is a game about forgetting and being forgotten! A point and click adventure game with magic realism elements that tells the story of a young lady who gradually realizes she is forgetting her own name. Is she really losing her memory or is there something else that could explain the strange circumstances?

The story happens in a quiet little town where a few ordinary and strange characters live together. Including a World War II surviving soldier to an elephant taking shelter in a man's cottage hoping to become a human. There is one thing all these characters have in common: they are losing something. It could be a name, a husband or even someone's sanity!
Forum Thread: The Memoranda (By Digital Dragon)
---
Merge Farm!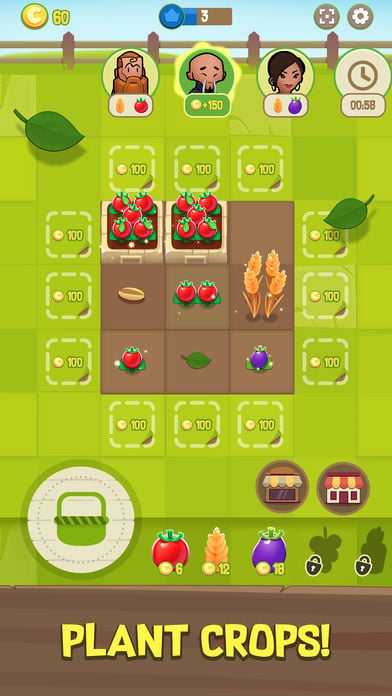 iTunes Description
Welcome to the world of Merge Farm! the newest farming and merge game from Gram Games.

Merge Farm! isn't your average farming game. Use merging mechanics to achieve your task to grow your farm, and harvest delicious fruits and veggies.

Plant tons of crops across your farm and merge those crops to grow bigger plants that produce more fruit and veggies! Take your massive harvest and sell them to grow your farm even further! What are you waiting for, let's start merging your farm!
Forum Thread: Merge Farm! (By Gram Games)
---
Million Onion Hotel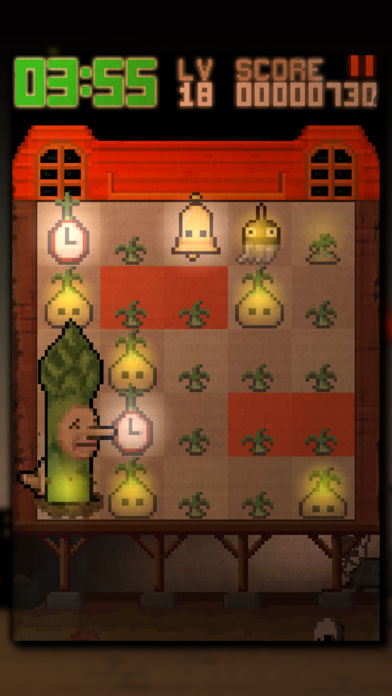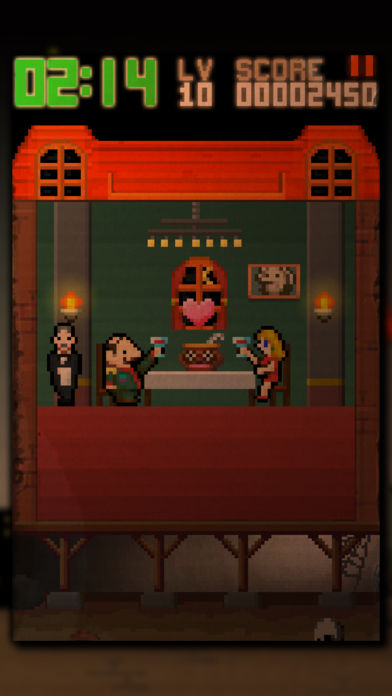 iTunes Description
Million Onion Hotel is an action puzzle packed with a lot of elements!! A mysterious world of crazy sound and unique pixel arts and animations!
In BitSummit2014, This won the Media Highlights Award, Bit King Popularity Awards chosen by visitors' vote, and the game was chosen for IndieCade official Selection the same year.
And now, It is released At last !
Forum Thread: Million Onion Hotel (by Onion Games, K.K.)
---
Monster Ninja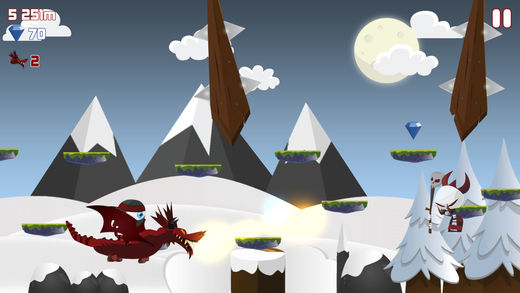 iTunes Description
Join hero Monster Ninja on his endless adventure to save his planet Doe from bad influence of Evil Shaman.

JUMP, SHOOT AND MOVE as far as you can, compete in online ranking against other players and unlock all achievements in this super funny endless game. Take advantage of great, intuitive controls by combination of using touch controls and accelerometer sensor and master your skill to become true ninja warrior.

Jumping from one platform to another, shooting enemies, fighting with Evil Shaman's magic, flying on dragon or lightning bird, using super weapons like rocket launcher, laser gun, etc., lots of different obstacles and many more – it's time to become Monster Ninja!
Forum Thread: Monster Ninja (by Adam Juva)
---
The Muscle Hustle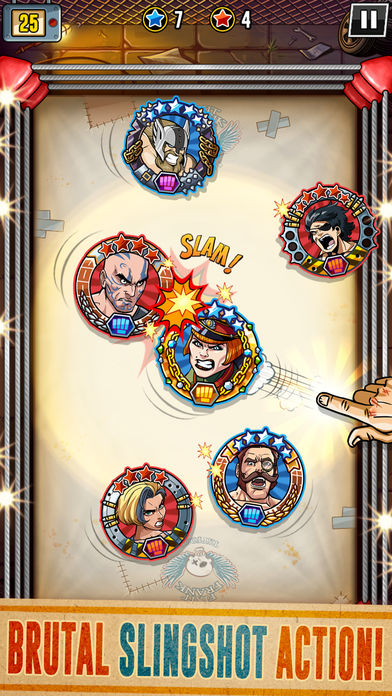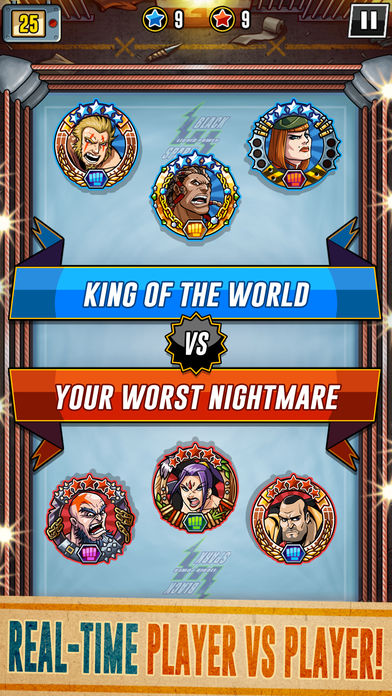 iTunes Description
You've never played a wrestling game like this before! The controls are simple and fun; they might remind you of pool, marbles, or pinball. Classic wrestling moves and unique combos add exciting tactical and strategic depth. Bounce a monster strike at the exactly the right spot to KO your rival, save your signature move for a massive bodyslam, or bank a shot for a multi-hit combo.

Collect, train, and promote hundreds of wrestlers. Combine the unique stats and abilities of your hyper heroes to build the perfect tag-team for each match and battle it out in extensive single player campaigns or the real-time PvP league.
Forum Thread: The Muscle Hustle (By Foxglove Studios)
---
Nory's Escape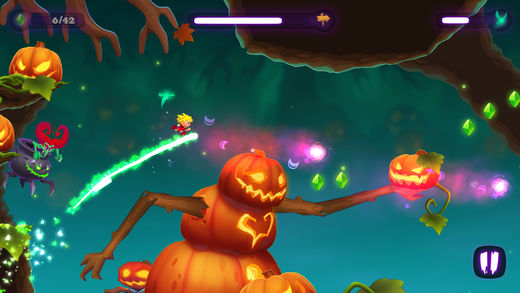 iTunes Description
"Nory's Escape" is a new kind of level based runner game. You draw magic paths with your finger and help little Nory escape an evil witch. Hours of fun, secret levels to unlock and a challenging gameplay await you in 18 handmade levels with beautiful graphics and smooth animations.

"Nory's Escape" is an indie game, has no ads or InApp payments and it comes with Game Center support. Have fun with this unique and original game.

It is perfect for Apple Pencil.
Forum Thread: Nory's Escape (by TEAMNory)
---
Peregrin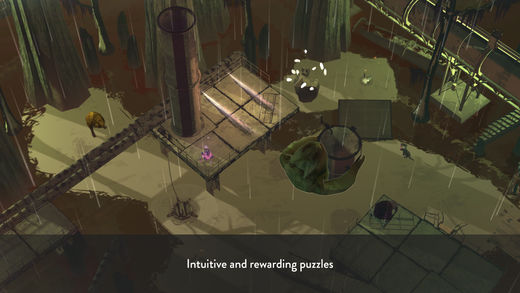 iTunes Description
Peregrin is a story puzzle game, combining myth, fantasy and sci-fi. Peregrin's story is a moving take on the struggle to overcome both personal and collective loss – beautifully realised in an epic mythical style.

Take control of Abi as she leaves her scavenger tribe to embark upon an epic journey into the wastelands of the divide. Mysterious monoliths and strange artefacts await her there, revealing the secrets of these fallen lands.

Peregrin's absorbing gameplay revolves around the use of Abi's arcane powers. Use them to take temporary control of the creatures you encounter – from simple animals to the divide's hostile guardians. Turn the unique abilities of each creature to your advantage in solving puzzles and surviving battles.
Forum Thread: Peregrin (By Domino Digital)
---
PES Card Collection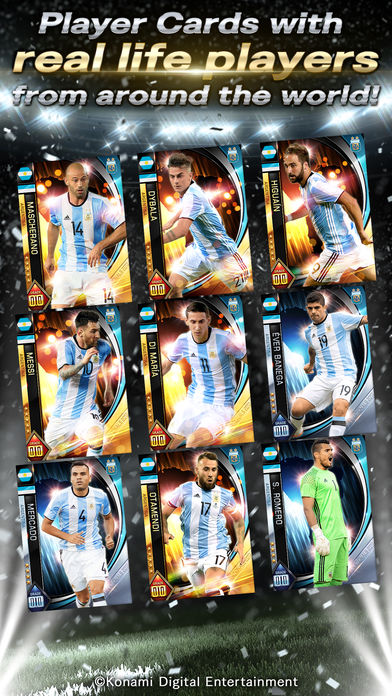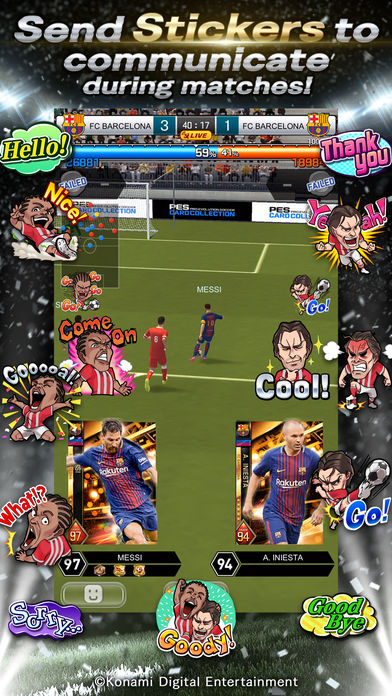 iTunes Description
In PES CARD COLLECTION (PESCC), you collect cards of the world's most famous football players to create the ultimate team! While you search for the perfect formation for your team, you can enjoy training your players and developing your squad. When you feel like gauging your team's progress, you can do so by playing matches in real time against rivals from across the globe.

Using data from the long-running PES series, matches in PESCC play out in gorgeous 3D. This allows you to feel the joy of every goal you score and the pain of every one you concede as if you were really there. You can even let others know your exact emotions by sending unique stickers during a match.
Forum Thread: PES CARD COLLECTION (By KONAMI)
---
Ping Ping!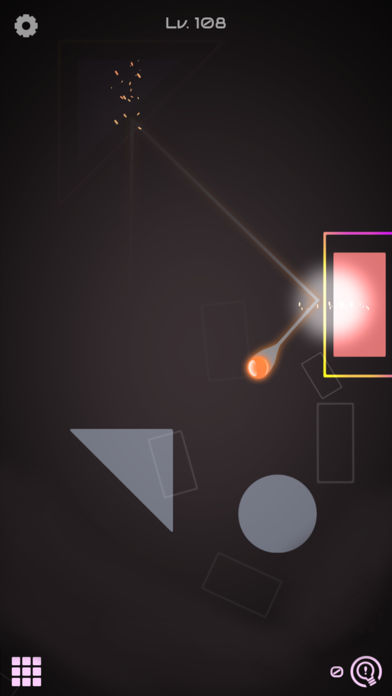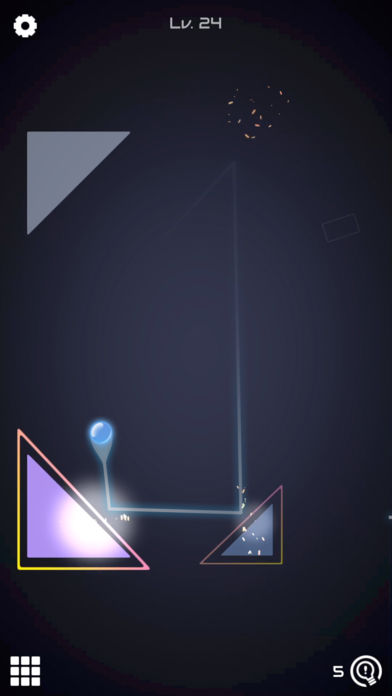 iTunes Description
The ultimate addicting game that anyone can enjoy! Play Ping Ping!

Enjoy various modes of play. Using the right angle is key!

Enjoy Ping Ping on the bus, subway, or on the way to work or home!
Forum Thread: Ping Ping! (by Superbox)
---
Pocket Build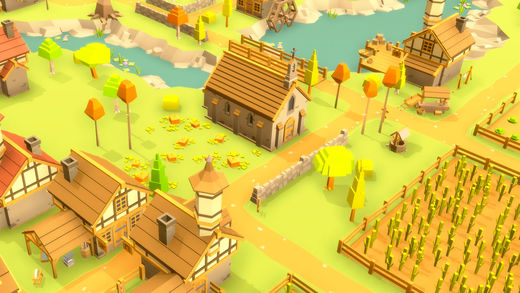 iTunes Description
Have you ever wanted to make your own little fantasy world? A farm, some kind of castle, or just an epic fantasy city? Pocket Build is an open world game where you can build with no limitations or restrictions. Build whatever you like, whenever you like, however you like. The possibilities are endless!

Castles, trees, fences, farms, bridges, towers, houses, rocks, land, it's all their for the building. The only limit is your imagination!
Forum Thread: Pocket Build (by MoonBear)
---
Roly Poly Monsters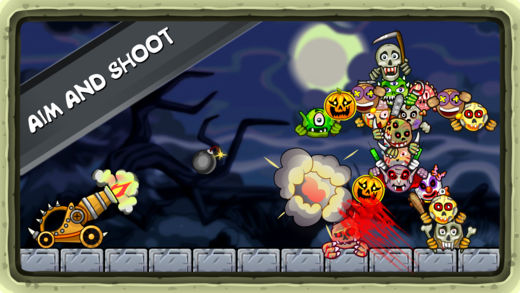 iTunes Description
The 'Roly Poly Monsters' are back with a bang!

Enjoy a bloody awesome sequel to the 50 million played internet hit.
The game is brutally simple – or should we say simple and brutal?

– Tap the screen to fire an exploding cannon ball
– Kill all Roly Poly Monsters on the screen.
– Play accurately – your cannon balls are limited!
– Make use of fun physics contraptions for brutal kills
– Hear them scream
Forum Thread: Roly Poly Monsters (By FDG Mobile Games)
---
Runic Rampage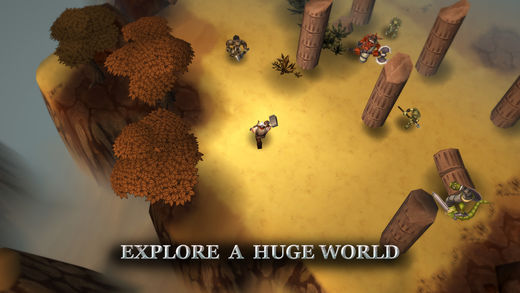 iTunes Description
Sharpen your axe and equip your hammer – Runic Rampage is the brutal action adventure every dwarf has been waiting for. Master fatal combos and study powerful spells to defeat hordes of ruthless foes in intense melee combat.

Legend says that once a rune stone protected the dwarves, but it disappeared and war destroyed the kingdom. You play Grimbard – last champion of the dwarfs. On your quest to collect the missing rune stone fragments you have to survive the desert, enter dark and mysterious woods, descend to the deepest caves and climb the top of the Frozen Fortress. Uncover the truth about your kingdom's downfall and change the destiny of your nation.
Forum Thread: Runic Rampage (by Crescent Moon)
---
Ruya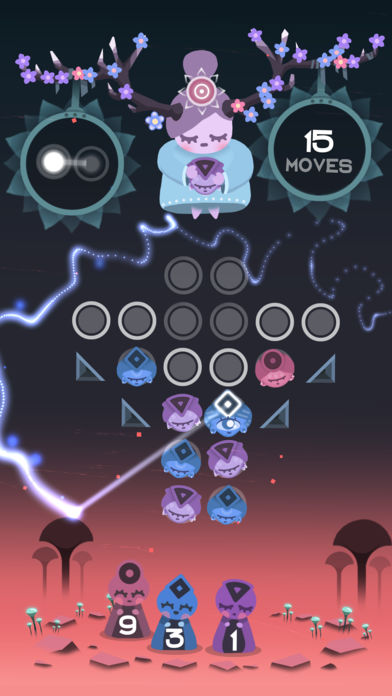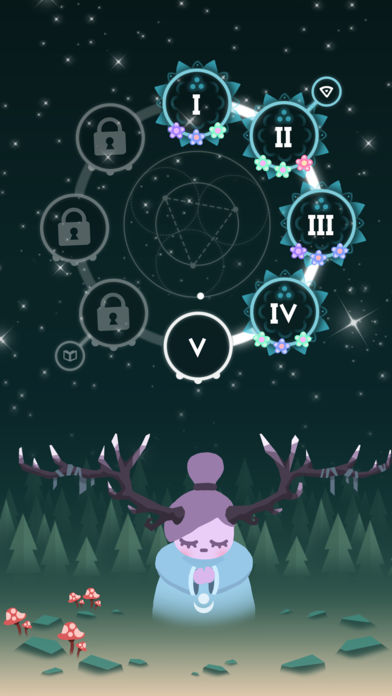 iTunes Description
A game of tranquillity through the art of matching cute characters in Ruya's world of dreams.

Visit surrealistic landscapes, decorate yourself in flowers and introspect. A calming minimal experience with juicy interactions and cool colour combinations to make you feel at ease.

The ethereal dreamlike soundtrack will tickle your senses and pull you into a state of peaceful flow.
Forum Thread: Ruya (by Miracle Tea)
---
Sonic Forces: Speed Battle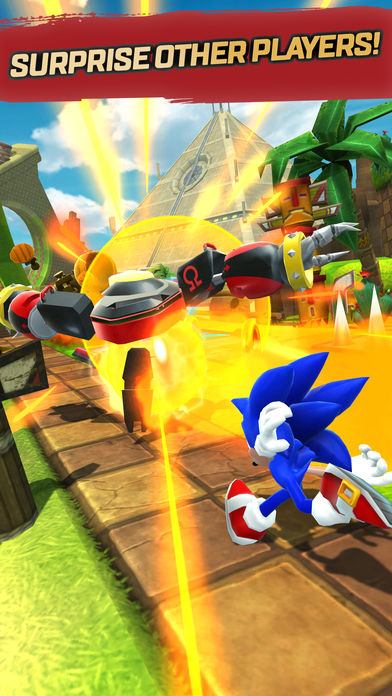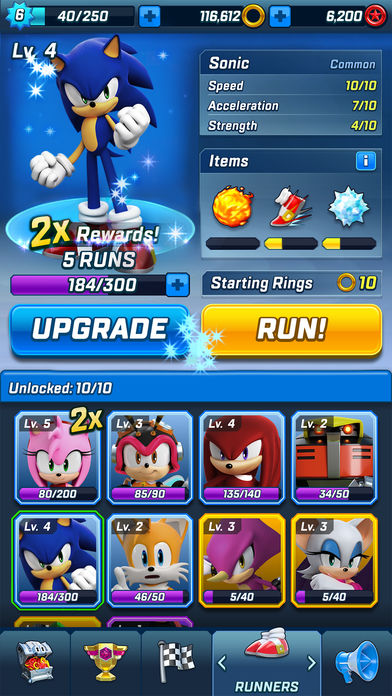 iTunes Description
World-famous SONIC THE HEDGEHOG is back! RUN and COMPETE with real players from around the world. Find out who is the MASTER of speed! SPRINT, DODGE, ATTACK and SET TRAPS versus other fans in this EASY and FUN MULTIPLAYER game. Download and start your battle NOW!
Forum Thread: Sonic Forces: Speed Battle (By SEGA)
---
Stack Hop – Jump Stacker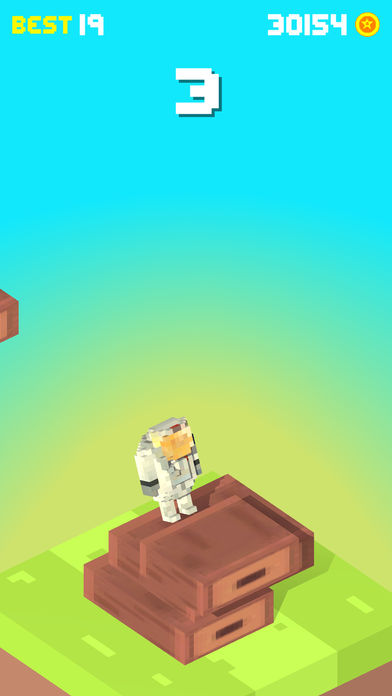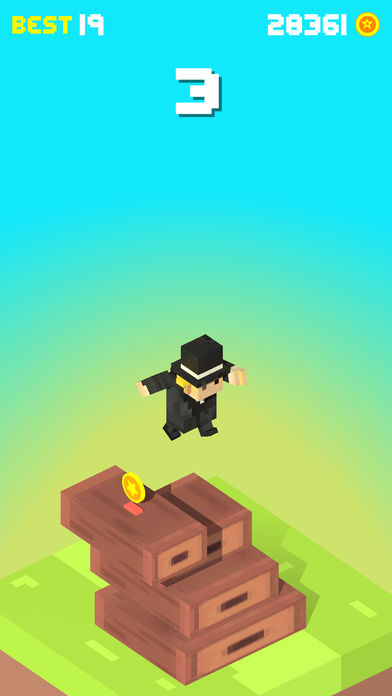 iTunes Description
How high can you stack?

Jump to stack the blocks to build the highest tower you can!

Stack away to get all 10 achievements, unlock all 30 characters, and grab you reward every day!
Forum Thread: Stack Hop – Jump Stacker (by Konig Studios)
---
Strain Tactics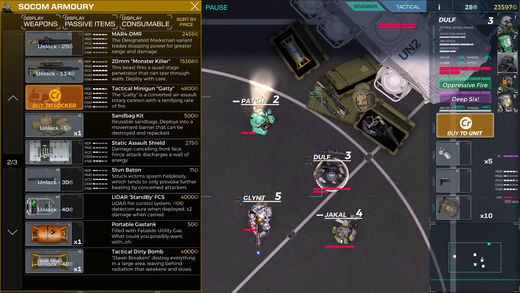 iTunes Description
Strain Tactics is a real time, top-down tactical ARPG that takes players to a cyberpunk, apocalyptic future where the world has been taken over by an infectious alien strain. Featuring 80 playable characters and over 150 unique items and weapons, the game challenges players to defeat enemies by commanding customizable ground teams from their Helibase-gunship overhead. Players can indulge in a variety of scenarios across over 30 different maps, and the sandbox-style mechanics allows users to approach the maps according to their play style.
Forum Thread: STRAIN TACTICS (By Touch Dimensions)
---
Take Shape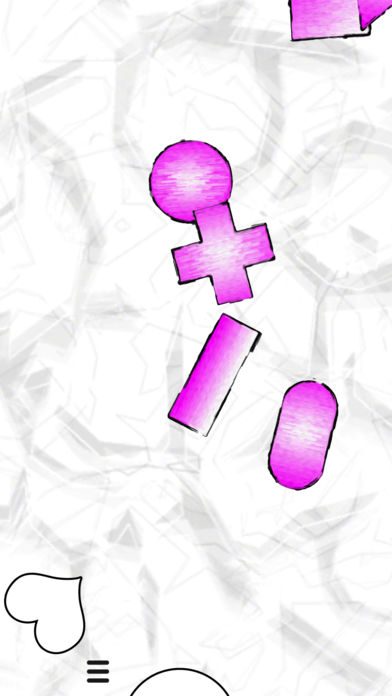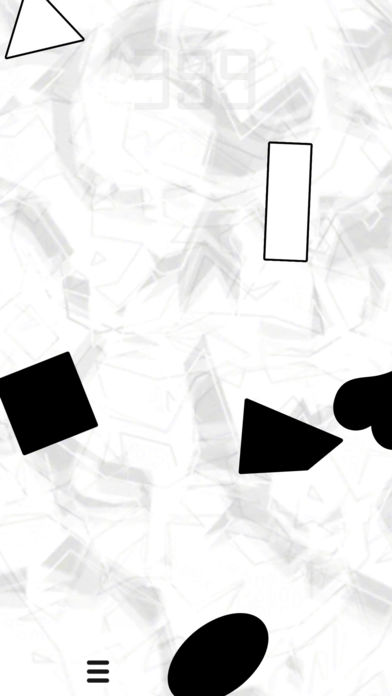 iTunes Description
Tap the screen when the shapes overlap to score a point. Magic shapes score double and slow everything down into bullet time mode for five seconds. If you miss, you lose a point and poison the shapes on the screen. You can't score points from poisoned shapes and they infect any other shapes they touch. Invite your Facebook friends to play and compare your progress on the leaderboard.
Forum Thread: Take Shape (by Blind Albino Studios, Inc.)
---
TAP Shooter: Sky Battle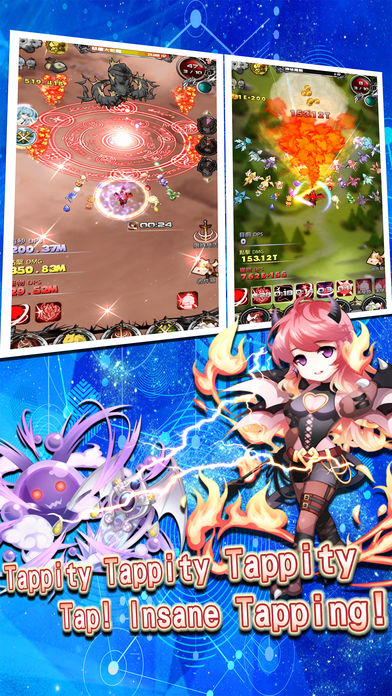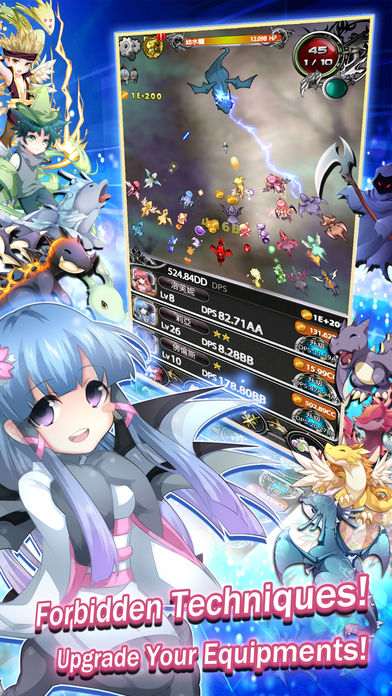 iTunes Description
Getting surrounded by hordes of enemies and dodging bullet hell is not the only way to play a Shooter game. In TAP Shooter: Sky Battle, you summon a horde of allies to surround and destroy monsters! You will power up your hero and allies with Incremental clicker gameplay, and go forth to annihilate the Devil Army!
Forum Thread: TAP Shooter: Sky Battle (By Element Cell)
---
Tiny Golf Ball Smasher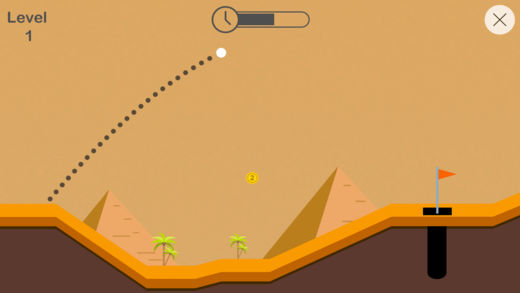 iTunes Description
You only have a few seconds to smash the ball in the hole. Can you achieve this and earn enough coins to unlock other levels? Each level has its unique features, gravity and difficulty.
Find your own way to play and try to beat other players in leaderboard.
Enjoy smashing the ball in winter slippery landscape, dust and sand or low gravity on Mars.
Forum Thread: Tiny Golf Ball Smasher (By iTechGen)
---
WitchSpring3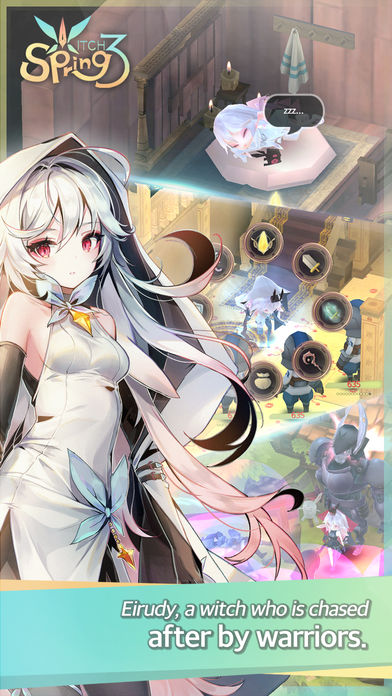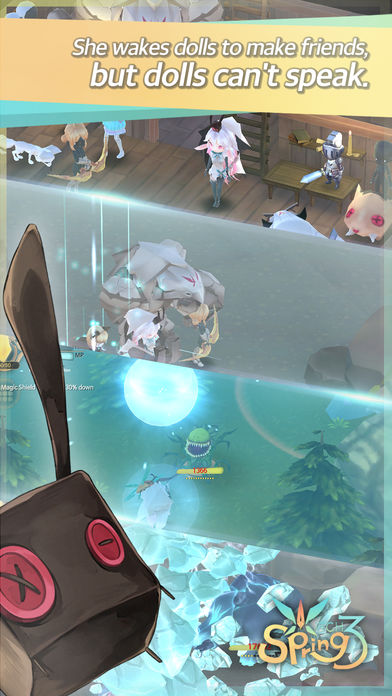 iTunes Description
The story of a witch who is chased after by warriors. Eirudy, the Marionette Witch.
A story-based RPG with no additional in-app payments.

The witch Lives in her house in the Misty Forest, hidden from the warriors.
At home, she crafts tools and magic, and trains herself.
Outside, she explores around to find magical ingredients and often encounters warriors.
Forum Thread: WitchSpring3 (By SUYOUNG JANG)
---
YO! And Friends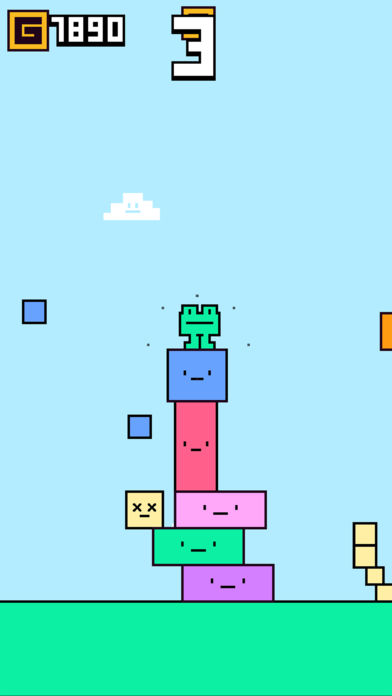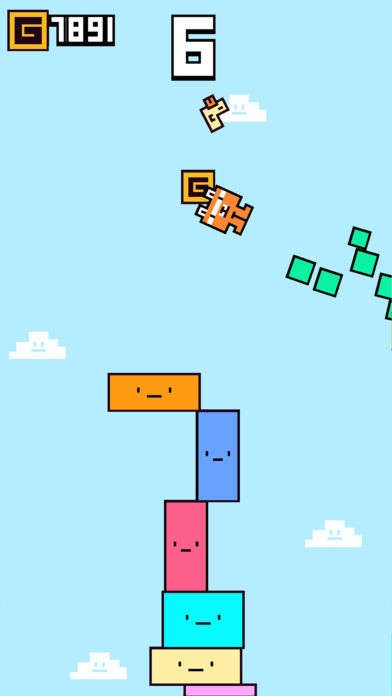 iTunes Description
Yo! is back and this time she brought friends! Time your jumps to stack up a tower of blocks, take on daily challenges, open gifts, play the pachinko machine to get new playable friends, and don't forget to put on a fancy hat! Yo! And Friends will keep you entertained with…

– challenging one tap gameplay!
– 50 cute characters!
– hats! unlocking the same character twice (or more…) will level their style right up!
– daily challenges that come with exclusive rewards!
Forum Thread: YO! And Friends (By Sets and Settings)
---