Lucas Wilde has consistently added new weapons, cosmetics, game-modes, and a map to  Forward Assault (Free) throughout a series of constant updates since the game's release. These updates serve as proof that he remains committed to improving the game. Now, yet another large update has graced the App Store. This update includes a new map named "Frosty", the FAL assault rifle, and a dramatic change to the use of weapons in the game.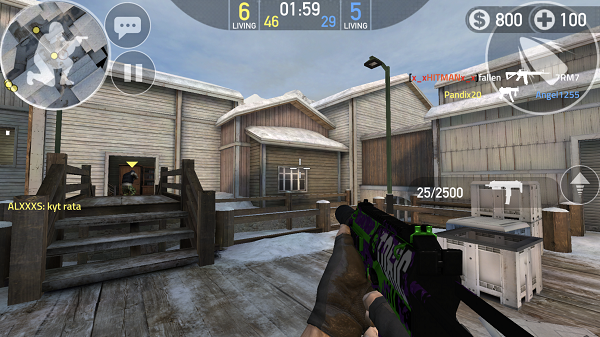 Previously, players needed to earn credits (obtained from crates earned at the end of matches) in order to spend them on unlocking weapons to use in-game. Now all weapons in the game, including any newly released weapons, are free for all players to use in any match or game-mode within Forward Assault. Don't worry, the credits players have acquired up until this point are still useful. In order to utilize skins/cosmetics for each weapon, a player must spend his/her credits to unlock the permanent ability to do so. You are also still required to purchase a  silencer for each weapon if you desire. It's important to note that the credit prices of each weapon have been dramatically decreased as well.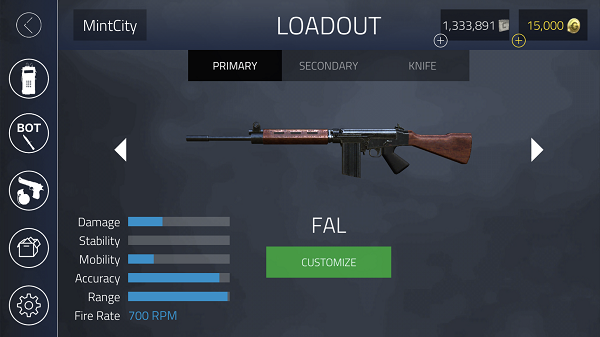 I think Forward Assault will eventually find itself being a strong competitor in the first-person shooter genre on the App Store if it continues to see consistent improvements/updates like it has since its initial release. The game is more accessible for new players than ever, with the entirety of its content, including weapons, maps, and game-modes, available to all players for free. I encourage anyone who loves Counter Strike or mobile first-person shooters to give Forward Assault a try. Don't forget to check out the game's forum thread if you want to hear other people's impressions of the game (and this update) before taking the plunge yourself.