It's that time of week when we round up all the new iOS games that hit the App Store in the past seven days, and this post is also my final one before going on a week-long vacation roughing it on the California coast. I am TOTALLY checked out already, but I can muster up enough motivation to finish off this week's list. And it's a good one! Fans of CAVE shooters will surely enjoy Aka to Blue, a new premium game from a studio comprised of former CAVE people. It's really good! Modern Combat Versus has also launched globally, and is an excellent multiplayer-only first-person shooter (when the servers are running well, that is). And perhaps the biggest sleeper hit is Dunkers 2, the sequel to my favorite wacky physics basketball game ever. So dig into the full list of games below and let us know which ones you'll be picking up! See you guys next week!
---
Aka to Blue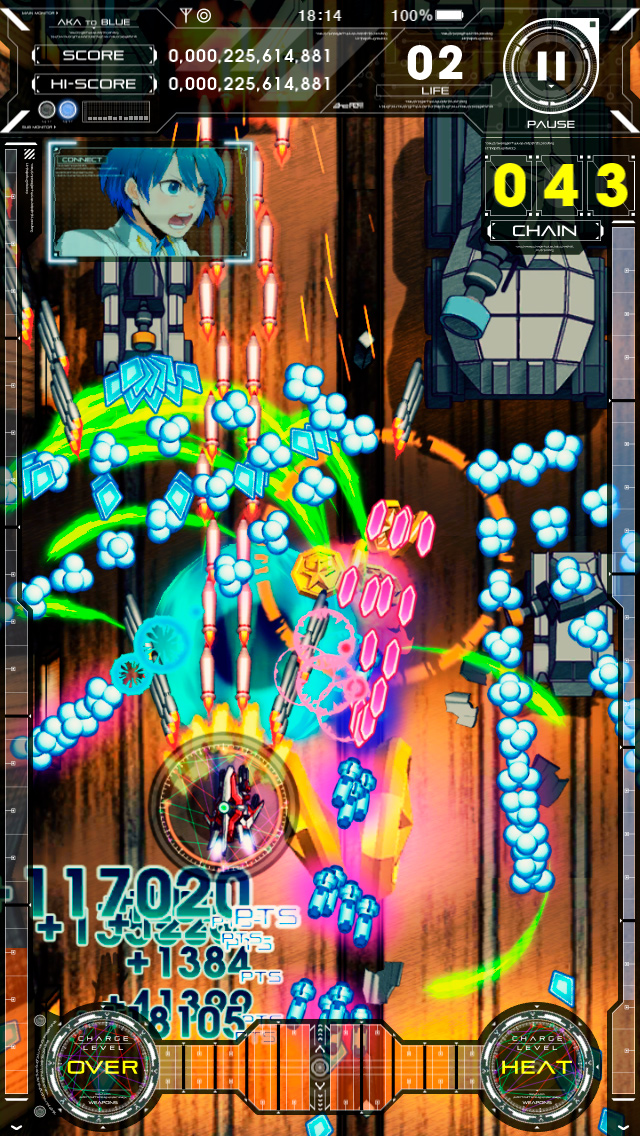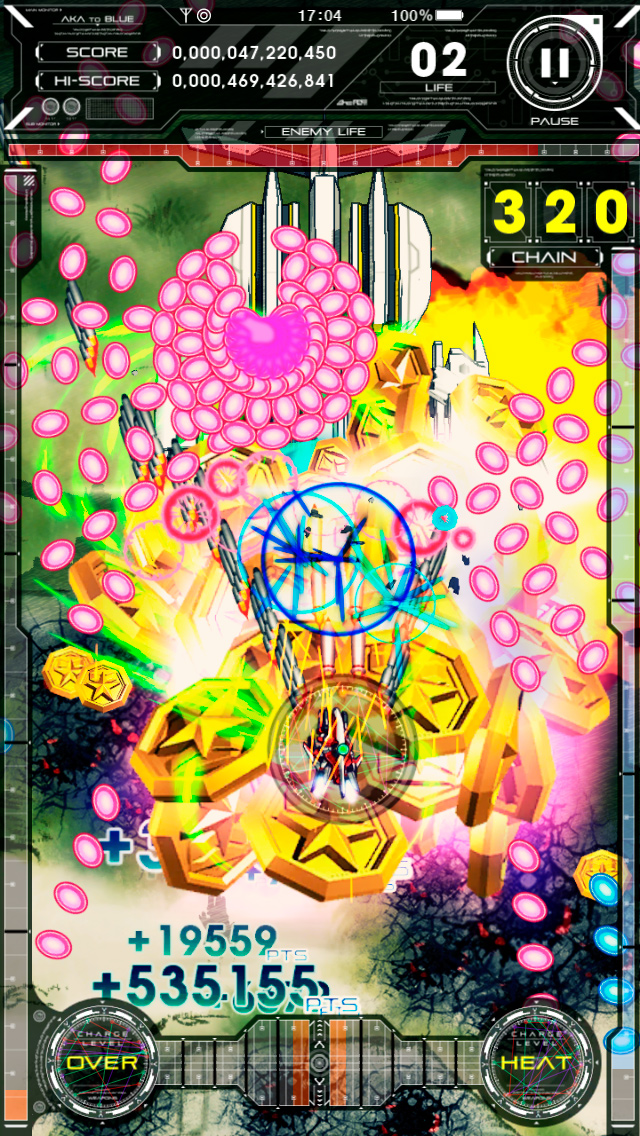 iTunes Description
The first console-quality smartphone shooter! Glide with silky smooth controls through a sea of bullets! SLASH THROUGH THE BULLET RAIN in this gripping vertical arcade-style bullet hell shooting game!

■■ SLASH THROUGH THE BULLET RAIN! DEFEND AND ASSAULT WITH YOUR BOMBS! ■■
Cut through the enemy's bullet nets with Bombs at the flick of your finger.
Dodge your way through 5 gripping shooter stages!
More bullets means more points!
Cancel enemy attacks with your bomb to earn high scores, and recharge it rapidly
to blow away the next group of enemies.
Don't dodge, bomb! The key to survival is at the tip of your fingers!
Forum Thread: AKA TO BLUE (By Tanoshimasu Co., Ltd.)
---
All-Stars Saga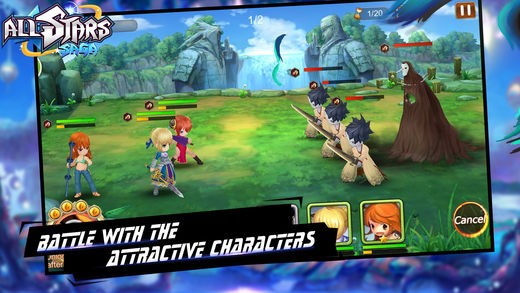 iTunes Description
All-Stars Saga is an amazing adventure of comic characters on mobile. Dozens of classic Japanese comic stars converge on the same world and arouse your childhood passion with brand new stories. Various formation tactics and skill combos bring you the thrilling gameplay you have never experienced before. Take your companions to receive Ninja's Training, search for hidden treasures in Dragon's Ruins, or have a few rounds with your good friends in Arcade Classics. There's nothing you cannot do in this fantastic world. The manga stars are waiting for you! Come and join the best action RPG multiplayer online battle arena, All-Stars Saga!
Forum Thread: All-Stars Saga (by Zhehao Yan)
---
AR Bottle Flip!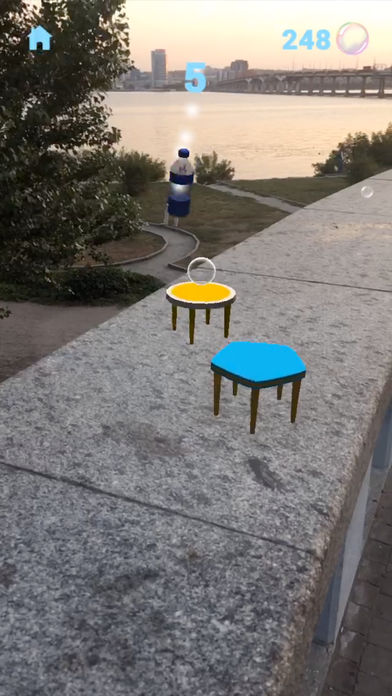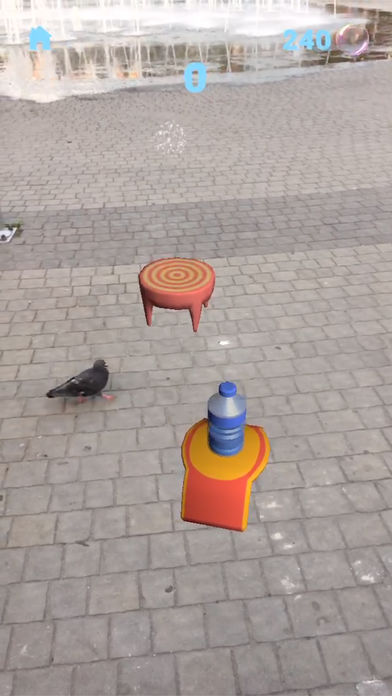 iTunes Description
Now you could flip bottles in real world. Experimental AR game. Have fun and leave feedback)
Forum Thread: AR Bottle Flip! (by MuchApps)
---
Art of War: Red Tides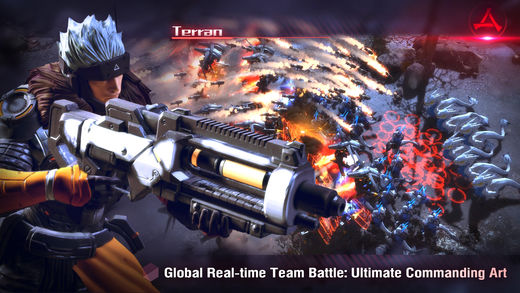 iTunes Description
Team up and battle against commanders from all around the world. In Art of War: Red Tides, victory cannot be guaranteed by money, but strategy and teamwork.

Game mechanics:
It is as simple as follows
– Set troop: select a race, choose ten units under this race to set up your troop and then join the battle.
– Send troop: you have 12 seconds to prepare during each wave, and you need to observe the battle, speculate enemy's intention and then send appropriate types and number of units to the battlefield.
– Destroy enemy turrets and base: continually overwhelm each enemy, use Commander Skills, cooperate with your teammates, pull down their three turrets one by one, and destroy their base.
Forum Thread: Art of War: Red Tides (by Hero Entertainment Co., Ltd.)
---
BloksOut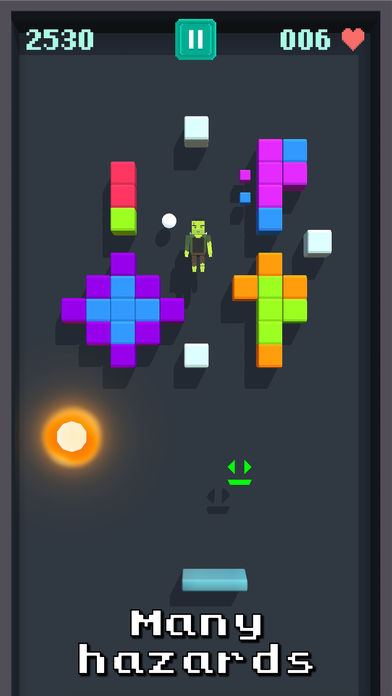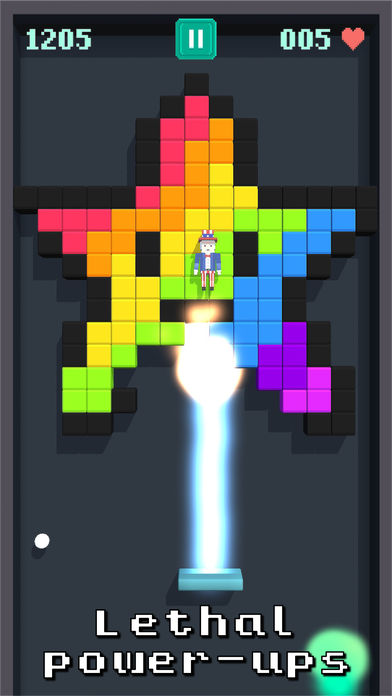 iTunes Description
Welcome to absurdly addictive game.
The absolute challenge to nerves and reflexes.
Keep an eye on the ball, your thumb finger bellow the paddle and crush the blocks.
Forum Thread: BloksOut (by Drugi Kat)
---
Book It Runner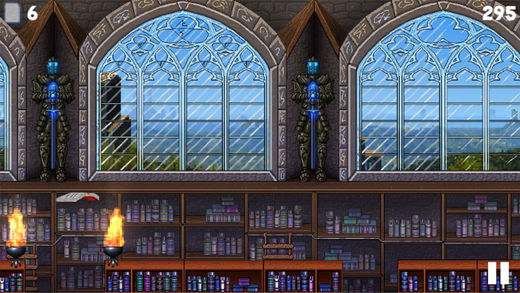 iTunes Description
Welcome to the never ending enchanted library!
Run, jump, and glide your way through the dangers of the enchanted library.
Watch out for pitfalls, spikes, flames, and moving platforms.
Collect pages as you go to unlock other books.
Book it!
Forum Thread: Book It Runner (By Asher Israel)
---
Boundland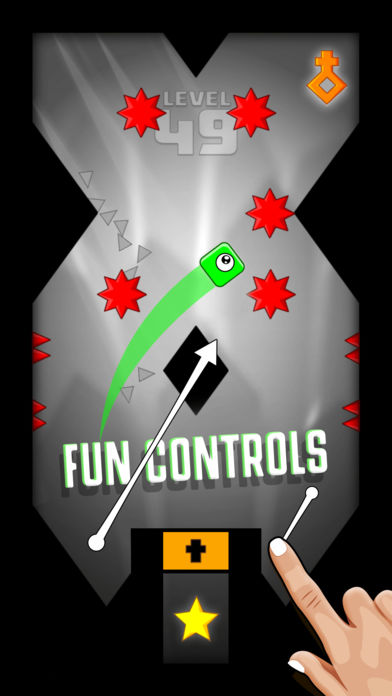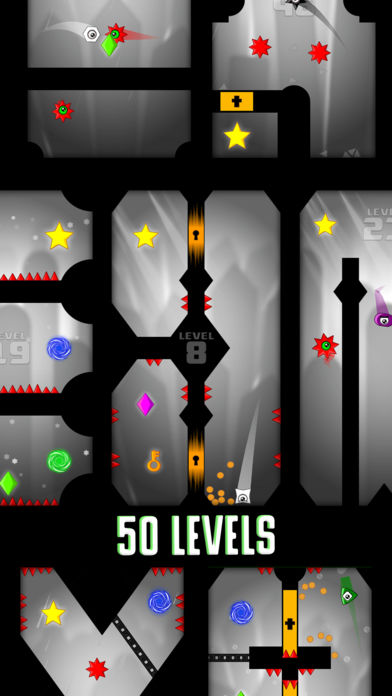 iTunes Description
Boundland is a fun drag-and-release game where you navigate your multi-shaped character through lots of dark levels and scary boss fights.

Drag, aim and release to move your character. Watch out for red sharp spikes and evil bosses as your goal is to collect the colorful gems and finish each level by catching the star.
Forum Thread: Boundland (by Umbrella / Silen Games)
---
Color Attack!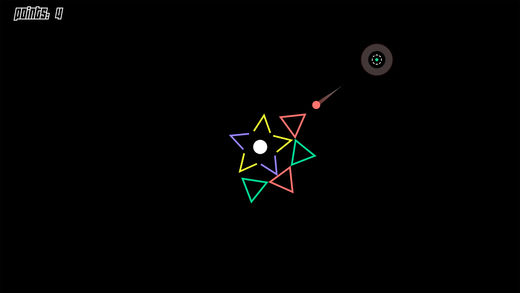 iTunes Description
Rotate the inner shapes to match the color of the incoming dots and protect the central core

Compete for the highest score in the endless mode or put your skills to the test by playing the 100 levels!

Simple controls, fast play and a minimalist style give 'Color Attack!' an addictive, enjoyable and uniqueness like no other

Looking for something new? experience 'Color Attack!' now!
Forum Thread: Color Attack! (by Entity3 Limited)
---
Dunkers 2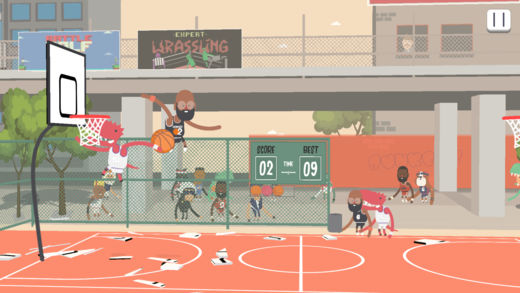 iTunes Description
It's time to hang with the Dunkers again and slam some dunks! It's 1 on 1 basketball madness! steal the ball from your opponent and smash the backboard with an epic slam dunk.

Dunkers2 contains,
-Loads of characters for you to unlock and customise.
-4 different courts to play on.
-Lots of different balls and shirt designs.
-Play single player or vs a friend on the same device.
-Get a high score in Arcade Mode.
-Play against the clock in a Quick Game.
-4 different tournaments to win in Tournament Mode.
-Share your replays with the built in screen recorder.
Forum Thread: Dunkers 2 (By Colin Lane Games)
---
Find the Balance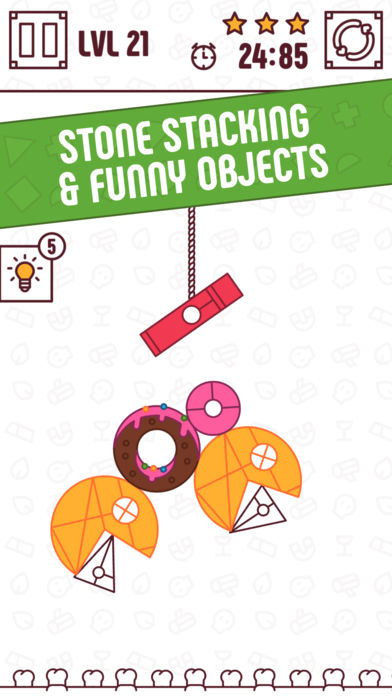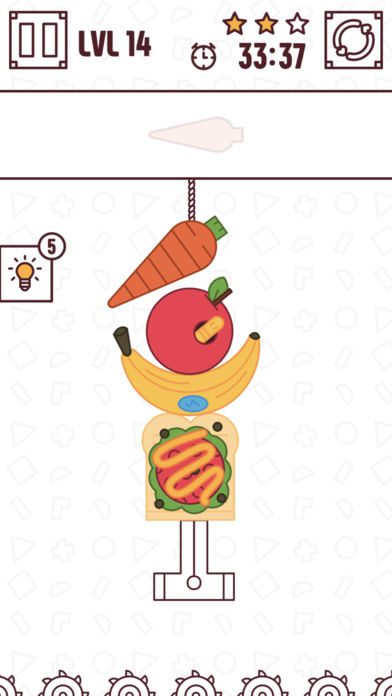 iTunes Description
Stones, boxes, bananas – whatever you can imagine. Place all the stuff to make a steady tower and have fun finding the balance. Think over, drag and rotate elements, cut the rope with double tap and drop objects gently.

Find the Balance is a puzzle like game joining an art of stone stacking with easy but challenging, one-finger mobile gameplay.
Forum Thread: Find The Balance (By DIGITAL MELODY GAMES)
---
Find the Cube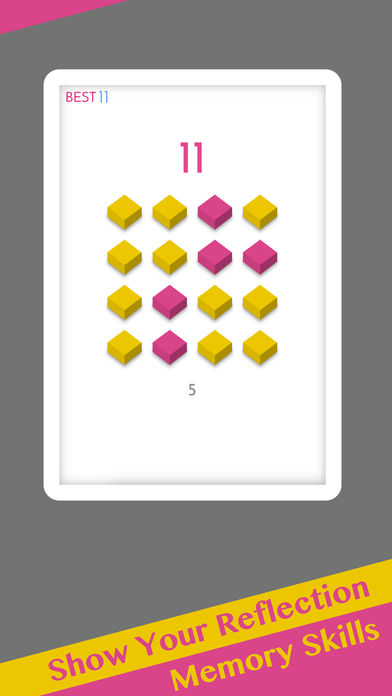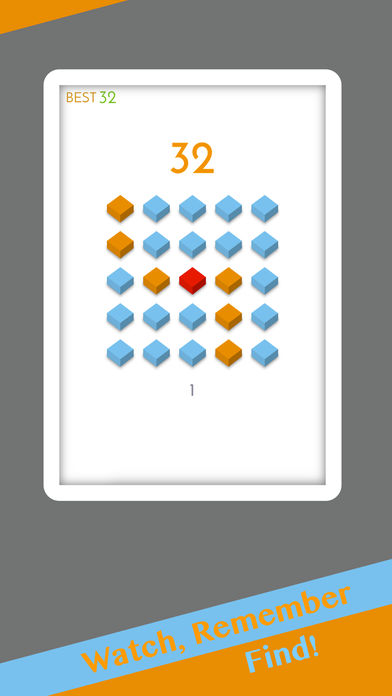 iTunes Description
Find the Cube is the ideal memory trainer game for everybody who loves to play addictive brain challenging games. On the off chance that you appreciate playing memory match games then you will love this new free endless game!

The main objective of this addictive endless game is to watch the emplacement of some cubes and try to find them correctly after we hide them. But, keep in mind that you should remember the correct place of each cube as you can find them easily or you will lose. Remember also that there is no timer, so you can take as much time as you want to find the cubes and go to the following level.
Forum Thread: Find the Cube (By Vikas Viradiya)
---
Fly Fishing 3D II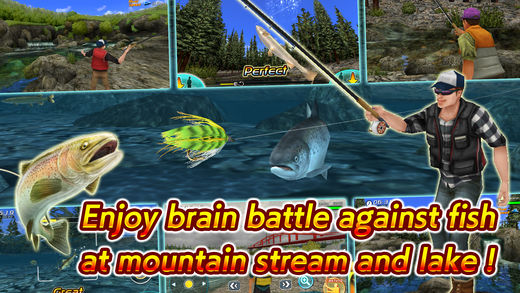 iTunes Description
The sequel of 'Fly Fishing 3D'! The fly fishing game that exceeded 4 million DL!

Experience our new fly fishing game with overwhelmingly evolved 3D graphics!!
Also, it became more exciting by adding new elements: Underwater camera, new actions, fight scene, and competing with NPCs!

*Extremely beautiful 3D fishing fields
The beautiful 3D fields has evolved overwhelmingly from the previous title!
It has 3 areas and 24 fishing points such as mountain streams and lakes.
Forum Thread: Fly Fishing 3D II (By pascal inc.)
---
Flyff Legacy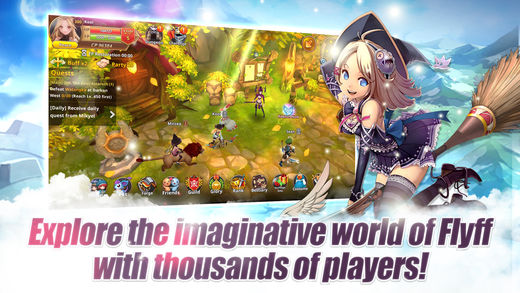 iTunes Description
Flyff Legacy combines the charming anime style and social aspects of the original PC MMORPG Flyff Online (Fly For Fun) with new graphics and gameplay that will appeal to longtime fans and new players alike.

Prepare to get immersed in a stunning MMO world of magic!

DISCOVER A NEW 3D MMORPG RELEASED IN SEPTEMBER
– Enjoy a true real-time massively multiplayer (MMORPG) experience with open maps, dungeons, pvp, pets, crafting and more!
– Savor a MMORPG gameplay injected with action-packed combat and stunning skills as you hack and slash your enemies.
Forum Thread: Flyff Legacy – Anime MMORPG (by Galalab Inc.)
---
Force Escape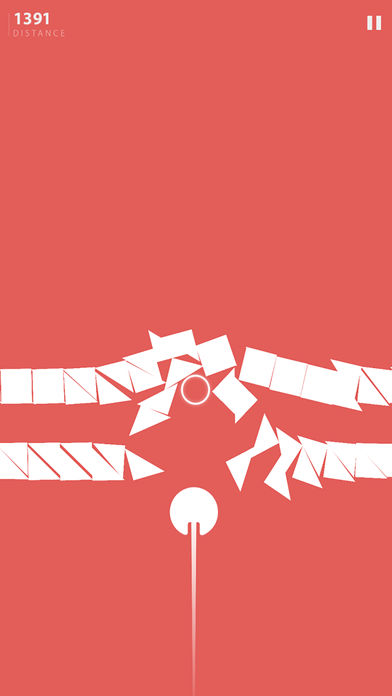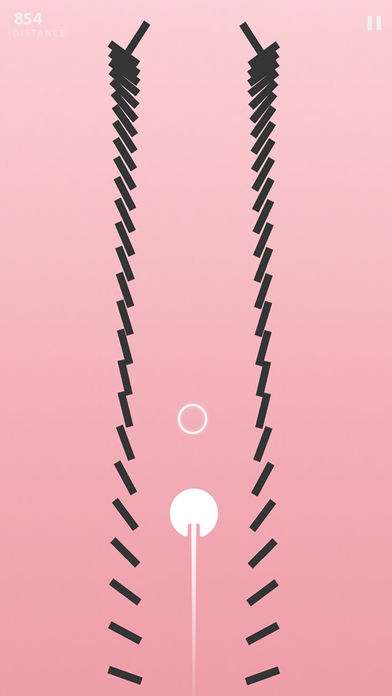 iTunes Description
In Force Escape, you must escape the planet and survive the obstacles placed in your path. Use your force powers to clear the way for your fleeing shuttle!

◉ A beautiful minimalist design and physics based game-play.
◉ 50 challenging and unique levels to beat.
◉ Competitive game-play: Try to beat your friend's top score with Game Center, or be the first to beat all 50 levels and prove you're the master!
◉ Mesmerizing music keeps you focused
◉ Free download (with in app purchase for removing ads).
Forum Thread: Force Escape (by Studio Rouleau)
---
Funghi's Den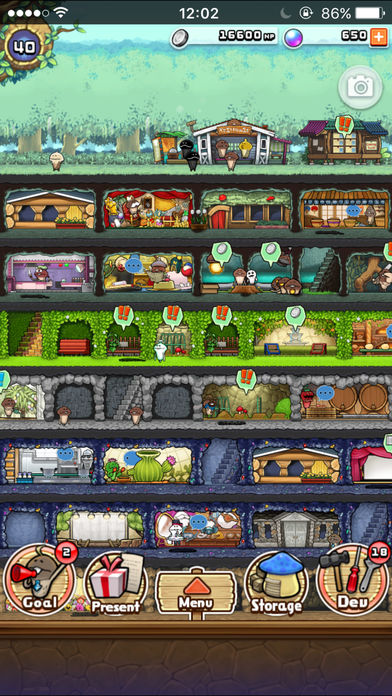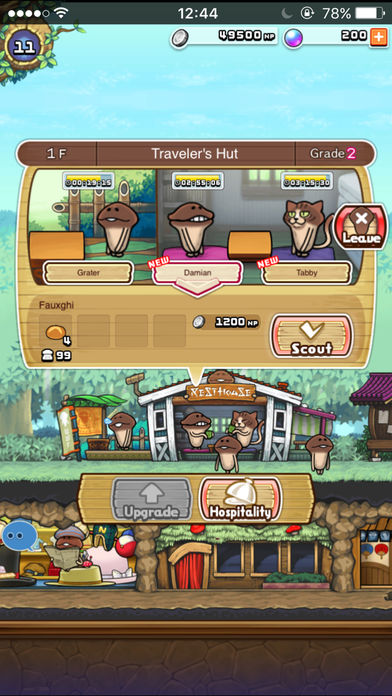 iTunes Description
The world's first Funghi life simulation observation game!

From the ""Mushroom Garden"" series with over 43 million downloads, comes a ""den-making simulation game!""
Recruit Funghi for a wonderful den life!

You are a Funghi expert that's researching their ecology.
One day you receive a letter from a Funghi boy named Roomulus, who has been tasked to make his den great.
It seems that he's looking for a partner in den-making.
Enjoy the den life with Roomulus and friends!
Forum Thread: Funghi's Den (By BeeworksGames)
---
Influent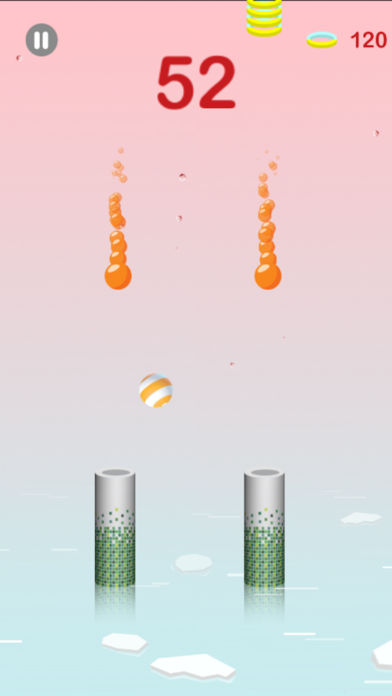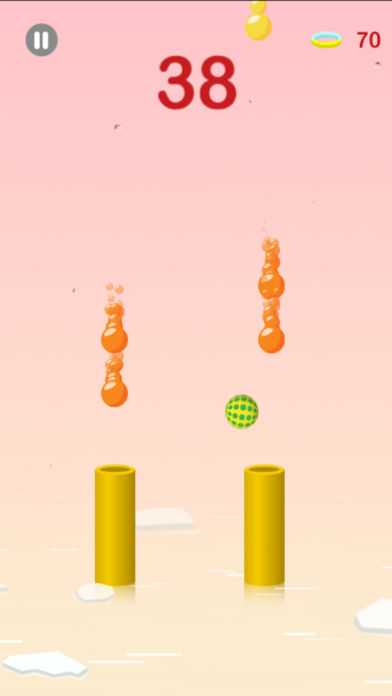 iTunes Description
Look simple but not easy! Nothing, just Jump at the right moment and clear the way of bubble balls.
Collect the rings and unlock new characters and beautiful designed pipes.
Don't forget to play, fun and addicting arcade game with meditative and relaxing graphics and music.

Game Features:
◉ Free to play
◉ Endless gameplay
◉ Simple ball control
◉ Challenge your friends with the best highscore
Forum Thread: Influent (By Vikas Viradiya)
---
Messy Paths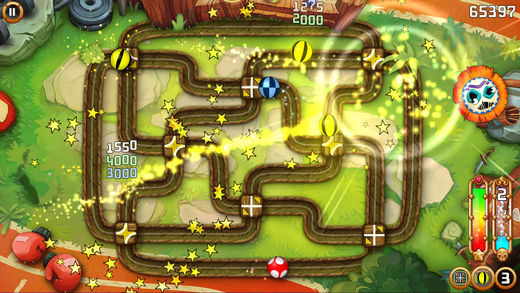 iTunes Description
Welcome to the latest addictive puzzle arcade game. Put your reflexes and concentration to the test in the mad world of Messy Paths.

Tap the switches at the crossroads to change the direction of the balls in order to make like-colored balls collide. Avoid collisions between balls of different colors. Defeat all 15 evil enforces of Doukan and obtain the Ring of Power in this original, addictive, and fast-paced puzzle arcade game. Colliding colored balls has never been more fun!

Messy Paths is completely free. It contains in-app purchases and rewarded ads that are totally optional.
Forum Thread: Messy Paths (By Felix Casablancas)
---
Middle-earth: Shadow of War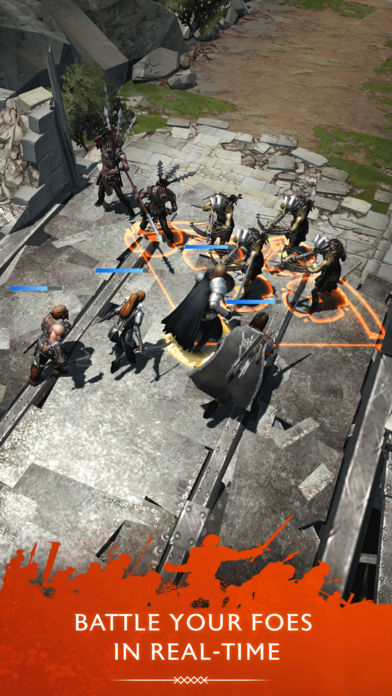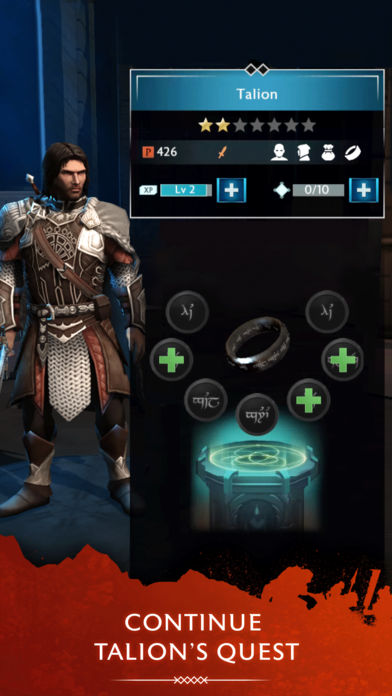 iTunes Description
Certain that it will help overthrow Sauron and raise himself as a force for good in his place, Celebrimbor has forged a new ring of power. Alongside this ring of power, he has forged a series of minor rings that are bound to its fate and call to Champions across Middle-earth; wage the Shadow War and overthrow Sauron's armies.

Continue Talion's journey through Mordor and wage real-time battles to turn Sauron's army against him with the Champions of Middle-earth and your own personal Orc army.
Forum Thread: Middle-earth: Shadow of War (by Warner Bros.)
---
MOBA Duels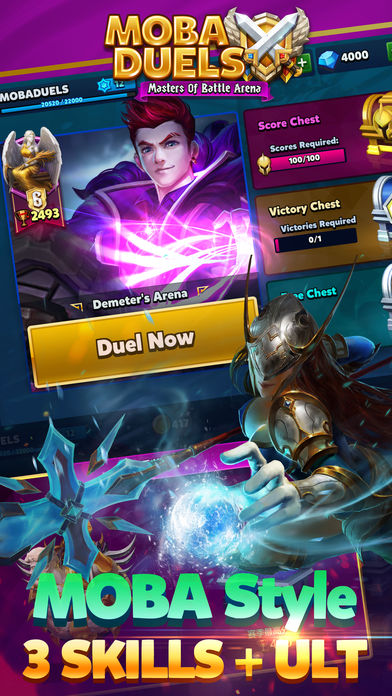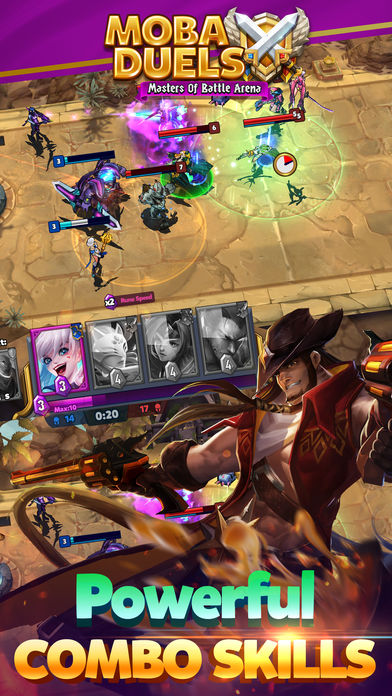 iTunes Description
MOBA Duels is a real-time PVP card action battle game. All Heroes are based on MOBA style games, there are: TANK, ARCHER, MAGE, ASSASSIN and SUPPORT. Combine different Hero cards (each with his/her unique skill set), plan your strategy, outwit your opponents and become the Master Of Battle Arena! Prove yourself! Get your heroes ready and enter this epic brawl!
Forum Thread: MOBA Duels (by Nox Digital Entertainment)
---
Modern Combat Versus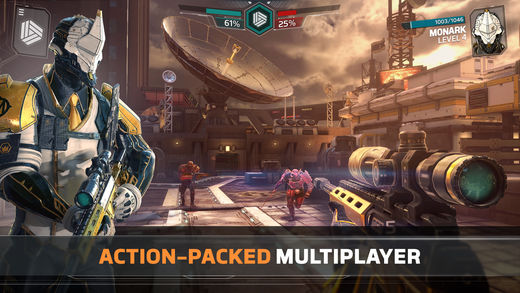 iTunes Description
Drop into fun, action-packed gameplay that defines a new era of mobile shooter games. Choose your Agent, master your role, and dominate the battlefield with your team. From skilled attackers to supportive defenders and covert assassins, there's an Agent for every play style.

• Deploy into 4v4 multiplayer battles and fight to control a central zone.
• Play as 12 specialized Agents, each equipped with unique weapons and abilities!
• Battle across 5 distinct maps featuring close-quarters combat and long-range warfare.
• Get promoted to higher competitive leagues and earn prestigious rewards.
• Pick up and play using groundbreaking, intuitive controls.
• Experience console-quality graphics featuring stunning visuals and effects.
Forum Thread: Modern Combat Versus (By Gameloft)
---
Mu Jiang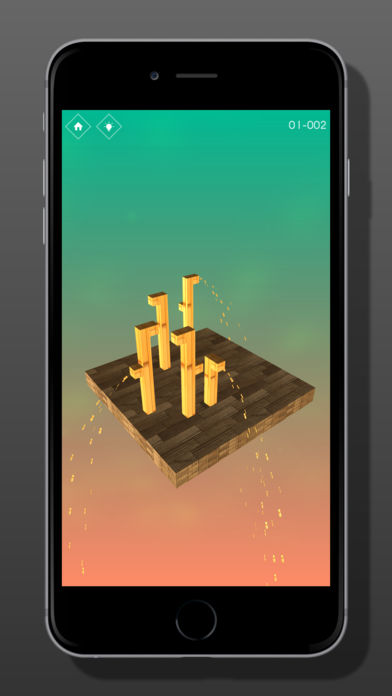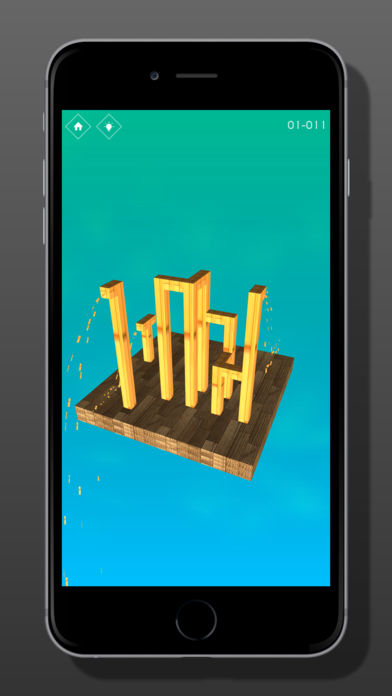 iTunes Description
"Mu Jiang" is a peaceful puzzle.It is free, but high-quality, original, and unique.
Simple gameplay: link all woods together.It will take you lots of time.

"Mu Jiang" is a Chinese word. It means: carpenter. "Mu Jiang" is like carpentry. It is a conscientious work. Finish it by your heart to get fun.

300 levels in each world. You can unlock more.
Forum Thread: Mu Jiang (by Xi You Di Wang)
---
Plain Escape
iTunes Description
Tap the sides of your screen to move left and right across the plain. Collect spheres and booster items while dodging falling blocks and crumbling tiles to survive. The farther you go, the more difficult your escape becomes. Choose your path wisely… once you move forward, there's no turning back.

– Endless gameplay
– Challenging missions with excellent rewards
– 3 Game Modes
– Clean, colorful graphics and an original soundtrack
– Dozens of characters and color themes to unlock
Forum Thread: Plain Escape (by Tiny Games)
---
PoiPoi Sky!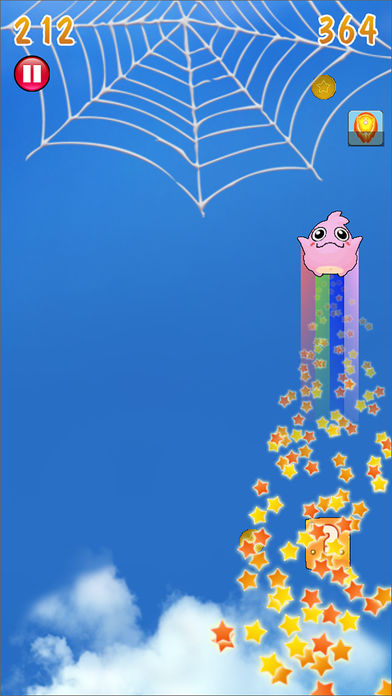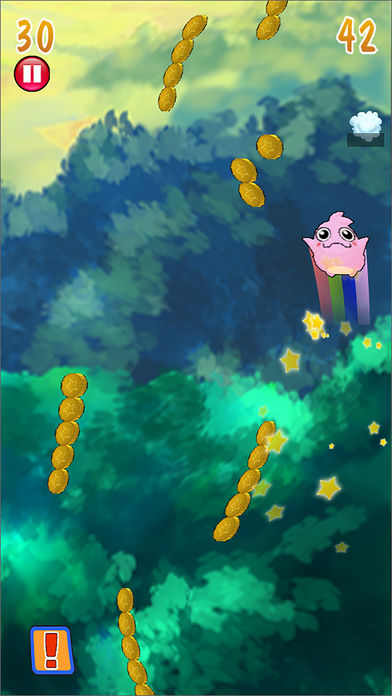 iTunes Description
Poipoi In Sky Story
Soon other enemies also invaded the tree stump of the Poipoi.
The Poipoi, who no longer have a place to back up, decided to escape the tree stump. Jump up high above the sky to avoid enemies!
Forum Thread: PoiPoi Sky! (By JohnChoi)
---
Reflex Unit AR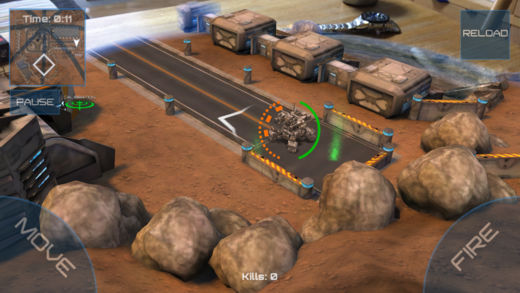 iTunes Description
The year is 2035 and Tokyo has been overrun by an unknown force. Communications with the rest of Japan and the world are down. With the Tokyo Police and Japan Self Defence Force (JSDF) destroyed in the first few hours of the invasion, it is up to you as the rookie pilot of an experimental variable mech to fight back the invading forces…
Forum Thread: Reflex Unit AR (by ROBOSARU Games)
---
Rolly Bally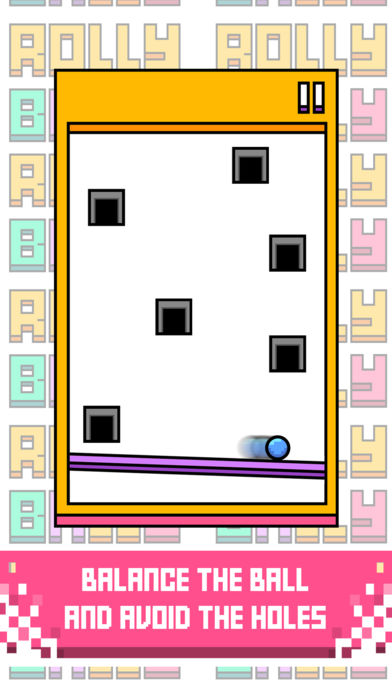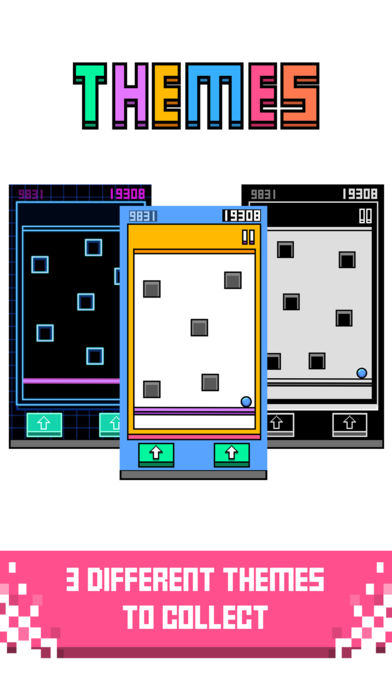 iTunes Description
Challenge yourself in this super hard old school arcade game.

Based on a classic arcade game, Rolly Bally brings you back to the love of old school games. Just press the buttons to tilt the board and let physics do the rest as the ball rolls down to either side. Holes are coming from the ceiling and you have to use your twitch reflexes to avoid your ball from falling into those holes.
Forum Thread: Rolly Bally (by Genix Lab)
---
Sokoban Next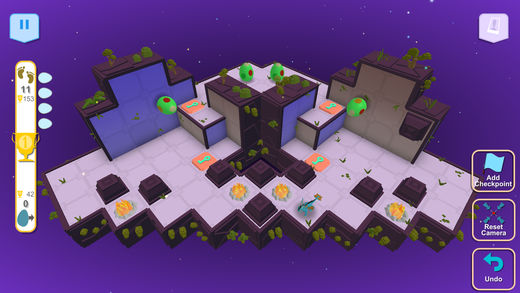 iTunes Description
Sokoban Next – Smart Game for Smart People!

Play the world's favorite puzzle game on a brand new level: if you liked the original, you'll LOVE Sokoban Next!

This is the world's greatest Sokoban game featuring 3D puzzles with doors, locks, conveyor belts and teleports!

Help the little dragon push the eggs in the fiery nests!
Can you solve all 100 insane stages and find the grand prize hidden in the final egg?
Forum Thread: Sokoban Next (by isTom Games)
---
Sprocket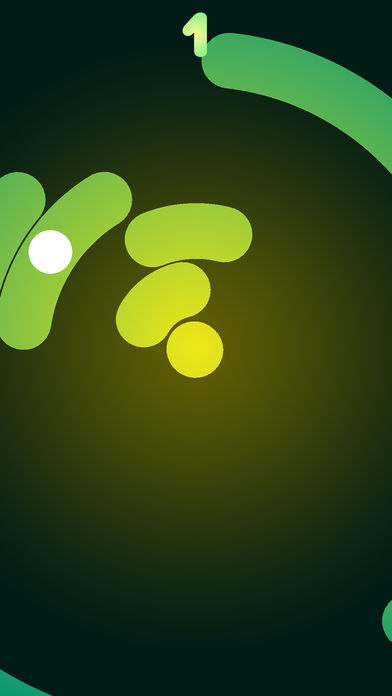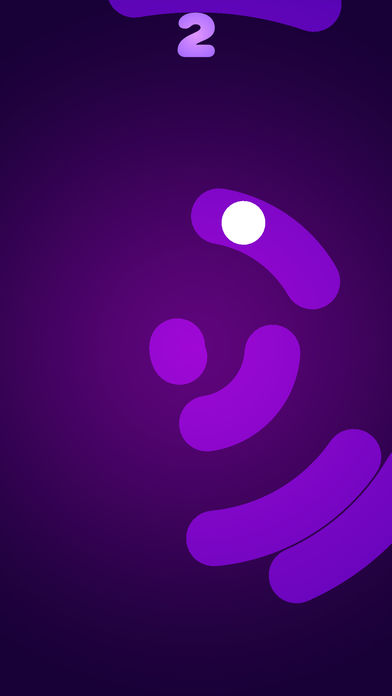 iTunes Description
Tap anywhere to leap from one pod to the next. Be sure not to land on the space between the pods, and don't let yourself get pulled into oblivion at the center of the screen. Enjoy!
Forum Thread: Sprocket (by Pixonite)
---
Sum Up!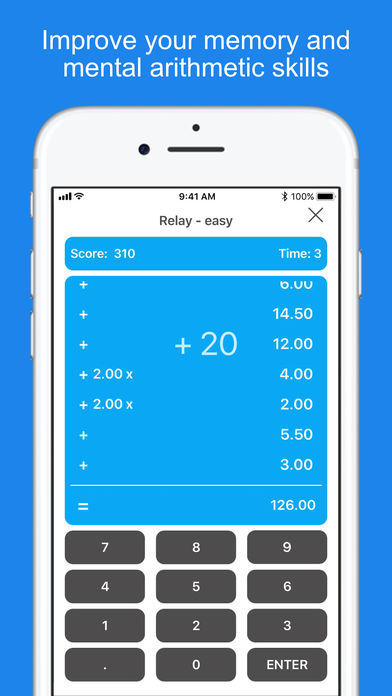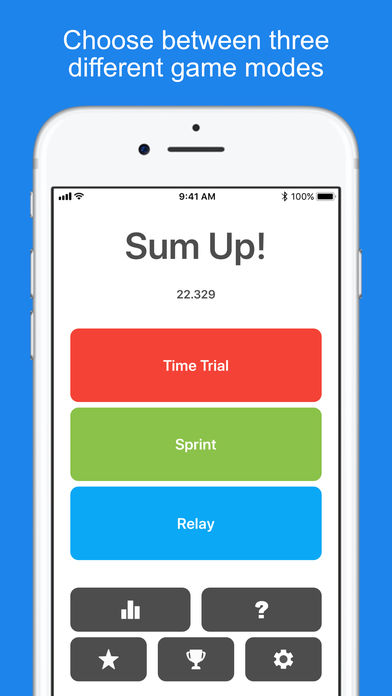 iTunes Description
Improve your memory ability and mental arithmetic skills – with Sum Up! I bet you catch yourself solving the simplest calculations using a calculator! But why? – because you do not trust your own rusty mental math skills! It´s time to change that!

Sum Up! is a simple arithmetic game to train your brain by adding up numbers. Even a short session once in a while will improve your abilities. Recovering from the shocking results in the first few games you will be addicted once you see improvements! You can track your progress with detailed statistics for each game mode and difficulty. Check if you can keep up with the Sum Up! Score of your friends via Game Center or just unlock some achievements and become a Sum Up!-Pro!
Forum Thread: Sum Up! – a simple math game (by Tobias Beckmann)
---
Ticket to Ride: First Journey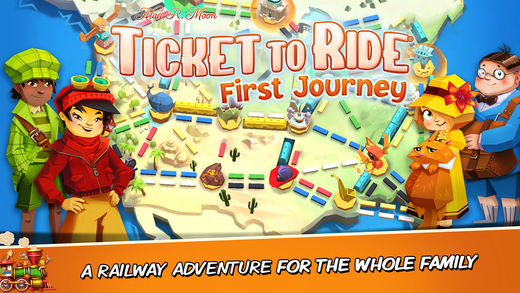 iTunes Description
A FANTASTIC WAY TO DISCOVER THE TICKET TO RIDE SERIES
Ticket to Ride: First Journey is part of the famous Ticket to Ride board game series. In this version, players can embark on their very first ride and visit major European and American cities. The game is easy for the whole family to play together. The youngest players can now challenge the most experienced in Ticket to Ride First Journey.

CONNECT THE CITIES TO GET YOUR 6 TICKETS!
Collect train cards, claim routes on the map and try to connect the cities shown on tickets. Each player starts with four colored train cards and two tickets. Each ticket shows two cities, and the aim is to connect those two cities with a contiguous path of your trains in order to complete the ticket.
On a turn, you either draw two train cards from the deck or discard train cards of matching color to claim a route between two cities. Once you complete a route, you will be given a new one. The first player to complete the six tickets wins. It takes a little risk but it's lots of fun!
Forum Thread: Ticket to Ride: First Journey (by Asmodee Digital)
---
YuME: Alice's Dream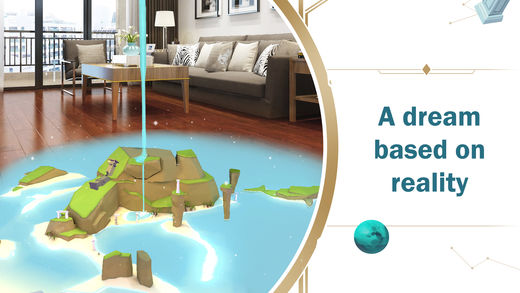 iTunes Description
Alice is trapped in the dreamland and her memory is lost…
All she remembers is a heart-shaped stone, which is the only clue for her to find her memory. From now on, the adventure of finding herself starts.

YuME— it means dream. The dreamland is mysterious with secrets waiting to be found. The fragments of her heart are spread in the dreamland and only by observing and solving the puzzles constructed by visual illusions can Alice find her heart and recover her memory.
Forum Thread: YuME: Alice's Dream (by NetEase Games)
---