When AR Kit was first revealed at WWDC this summer one thing became crystal clear: Augmented reality was about to go from a weird gimmick to potentially changing everything. When it actually works well, AR is pretty magical, as we've shown posting about a few different developers fiddling with AR Kit themselves. In specific, the AR version of Splitter Critters ($2.99) looks really awesome, and things like the AR spectator mode in Guns of Boom (Free) seems like another really cool idea. Today at the keynote Apple showed a bunch of other augmented reality experiences I'm super excited for.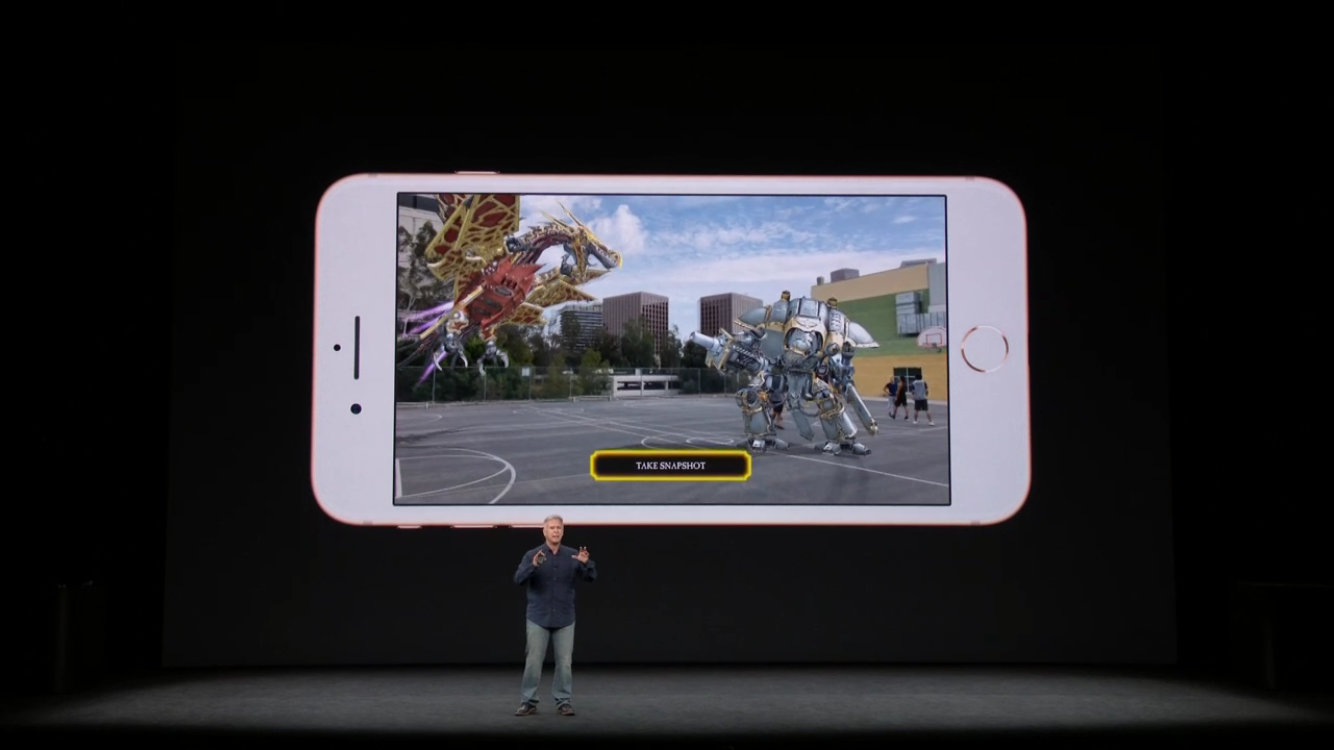 Warhammer 40K Freeblade is a fighting game that's rendered in the real world, which seems pretty awesome… But we're most excited for The Machines, which seems to be a real-time multiplayer tabletop game that you play through augmented reality by looking through your iPhone. Here's some screenshots from the keynote (the game will be released this month):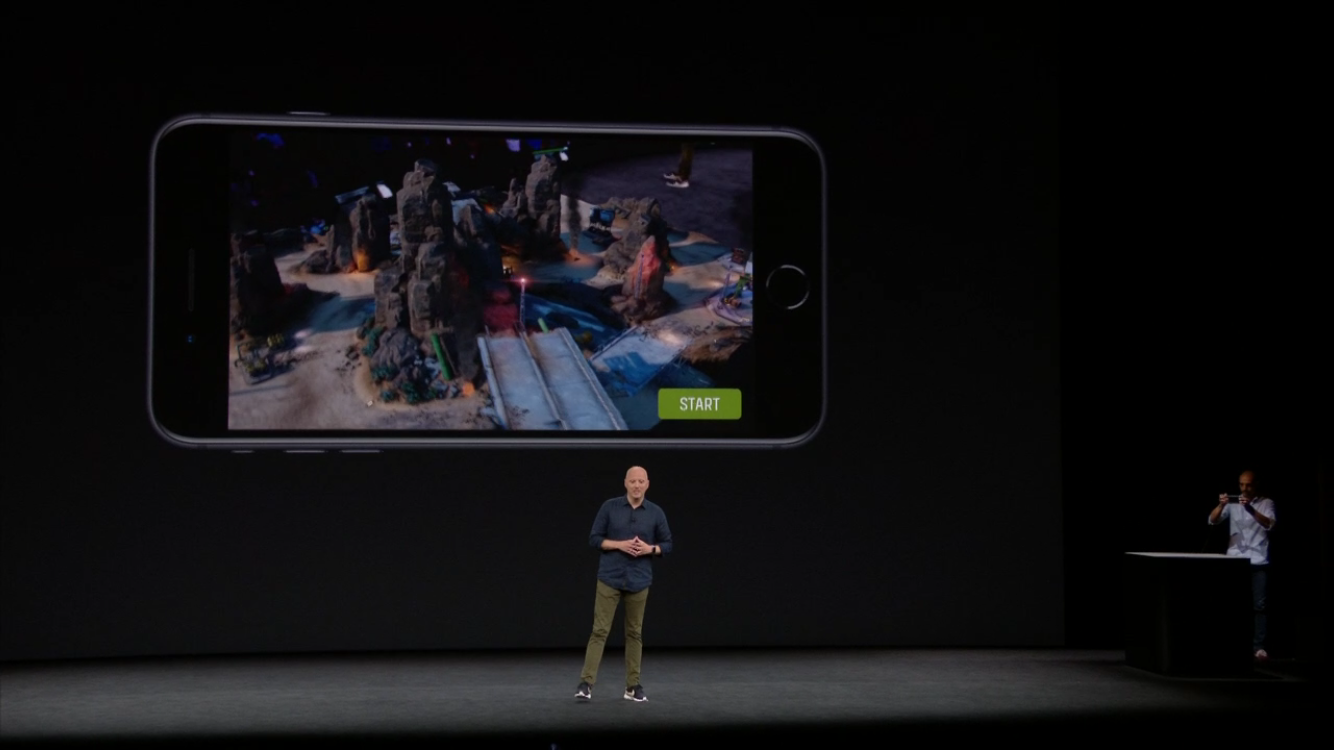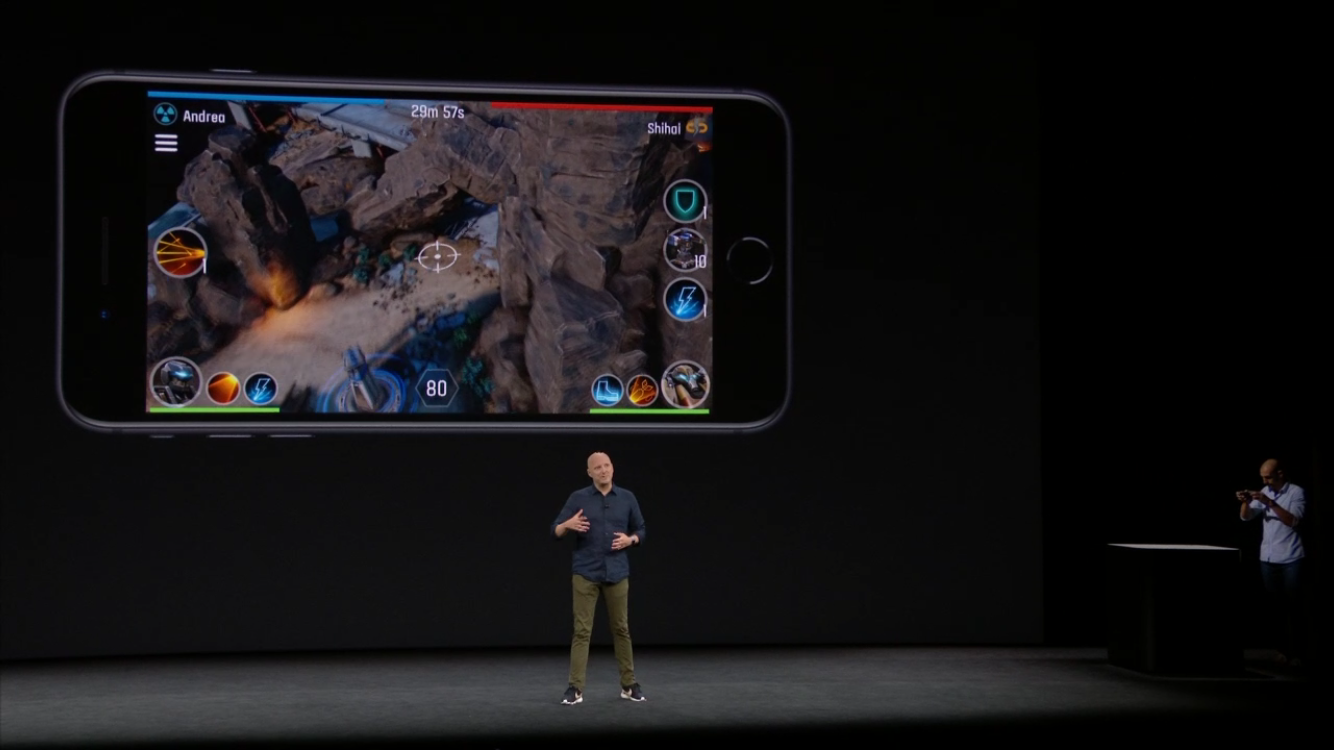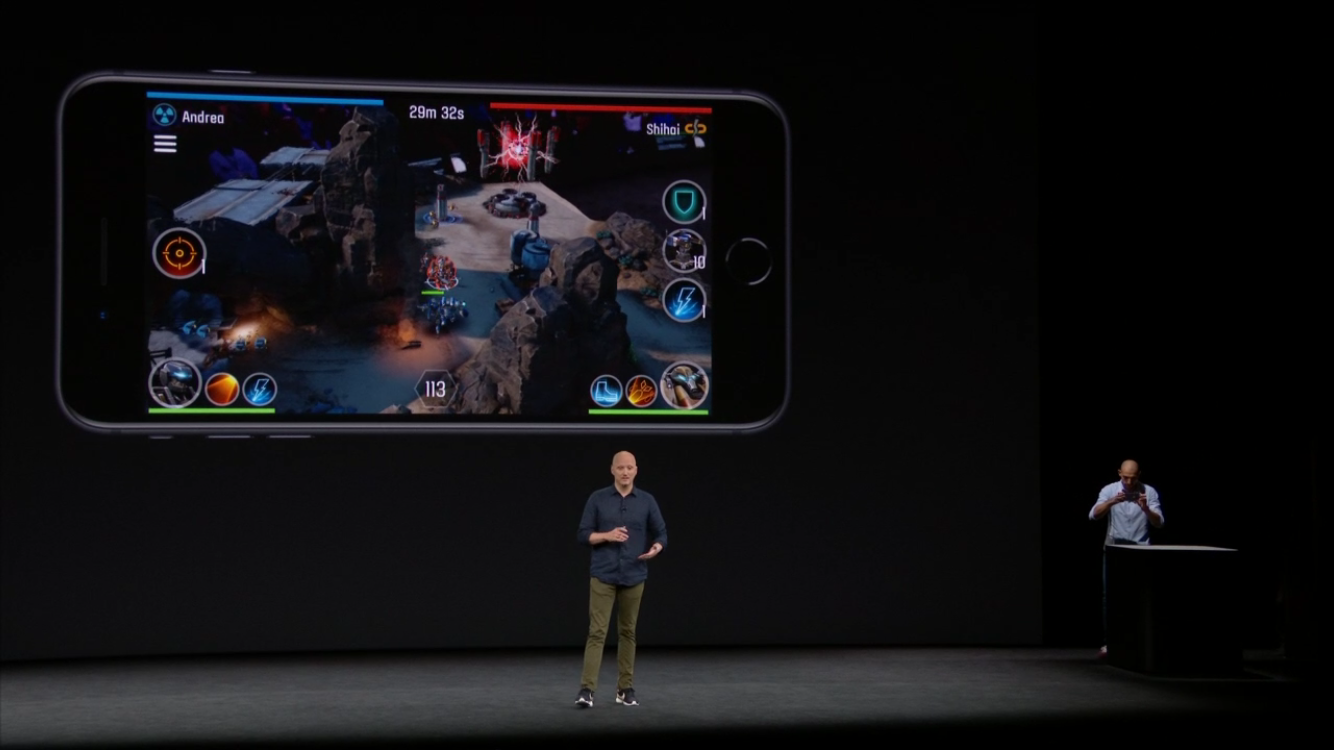 We'll keep our eyes on developments in AR Kit and the games that get built for it, but in the meantime, we're super excited for the iPhone X and its 3D cameras greatly assisting in making the augmented reality experience in all of these games that much better.