Here we are again with another week and another huge batch of new iOS games. It would be nice if the App Store took a little time out every now and then, some of us have lives you know! Anyway, this week sees the long-awaited release of the cat-filled RPG Cat Quest which has been super positively received so far. I've heard it described as Battleheart Legacy meets Crashlands, and if that doesn't get your motor humming nothing will. We've also got a new Sega Forever release with Ristar, and it actually appears they've made good on their promise of an improved emulation experience. At least at first blush, we'll let Shaun dig deeper into that wasp's nest. I could ramble on about all the other great games this week but I'll let you peruse the full list below at your own leisure and as always let us know in the comments which games you're picking up.
---
Amigo Pancho 2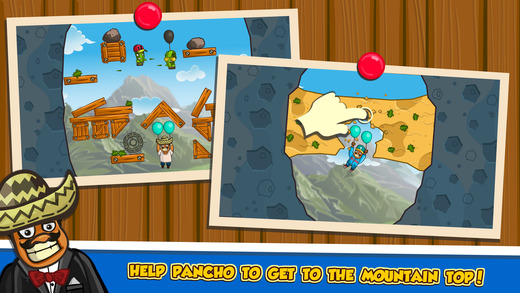 iTunes Description
Are you ready for the best puzzle adventure?!
Help Amigo Pancho to get to the Mountain top!

In the game, you have to fly and get the top of the mountain. It won't be easy because there are very difficult levels. You must make sure your balloons don't get destroyed because it's them that keeps you moving. When you think carefully about every step, you will surely be successful.

Remember! Amigo Pancho has only one way, way to the top!
Forum Thread: Amigo Pancho 2 (by Qaibo Games)
---
Bugsplodings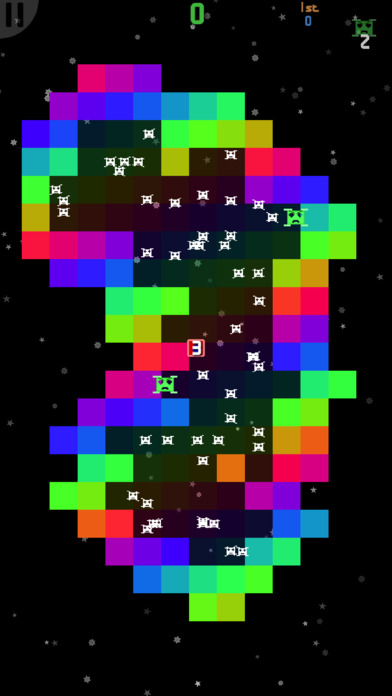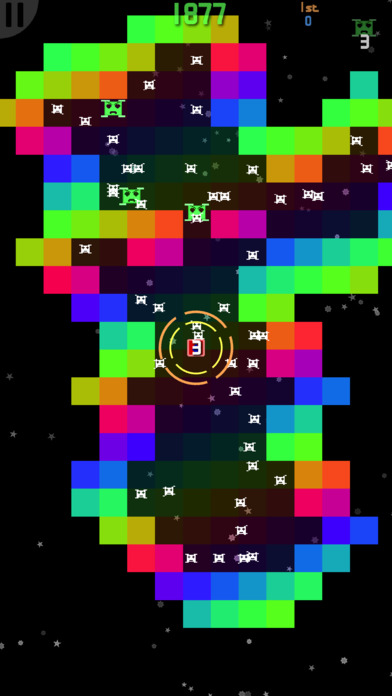 iTunes Description
Can you destroy all the bugs in the arena?
You only have 3 bombs, so be sure not to waste them.
Time your explosions and blast away as much as you can by creating chains of explosions.
Forum Thread: Bugsplodings (by James Gamble)
---
Carmageddon: Crashers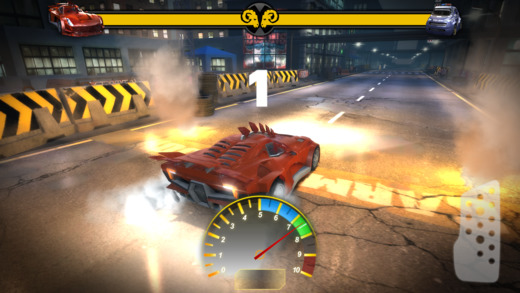 iTunes Description
Welcome to Destruction Drag Racing! Carmageddon Crashers: It's the antidote to dreary drag strip racing games!

Crashers: the latest title from the creators of the Carmageddon series, the controversial driving game where pedestrians = points and the cars are built for carnage!

Crashers is drag racing with a difference… The cars start from opposite ends of the drag strip, and race straight at one another. There can be only one outcome… Wreck or be wrecked!
Forum Thread: Carmageddon: Crashers (By Stainless Games)
---
Cat Quest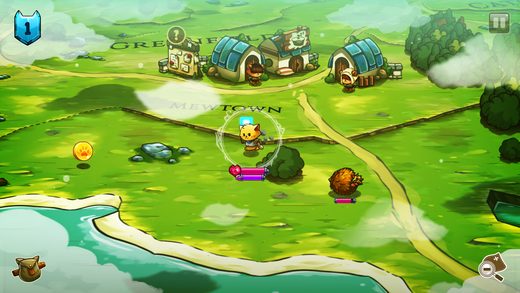 iTunes Description
Leap into a grand adventure of dragons, magic and cats in purr-suit of the evil Drakoth and your catnapped sister! Explore Felingard's huge overworld map, risk life and limb delving into dungeons for epic loot, and lend a paw to a furry cast of characters in a flurry of side quests.
Forum Thread: Cat Quest (by The Gentlebros Pte. Ltd.)
---
Cavefall: Endless Adventure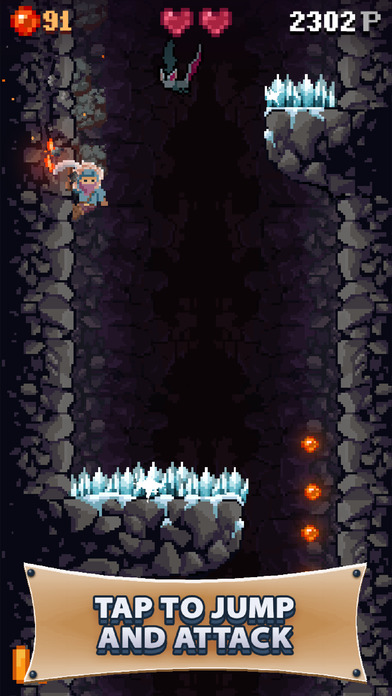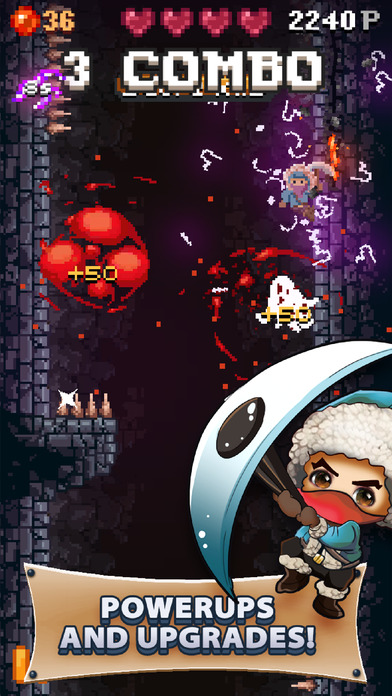 iTunes Description
Descend the dark caves and uncover lost secrets with easy to learn tap controls. Kill enemies and avoid obstacles to get the new highscore. Collect glowing orbs to unlock new powerful upgrades and power ups.
Forum Thread: Cavefall: Endless Adventure (By Isak Persson)
---
Club Soccer Director 2018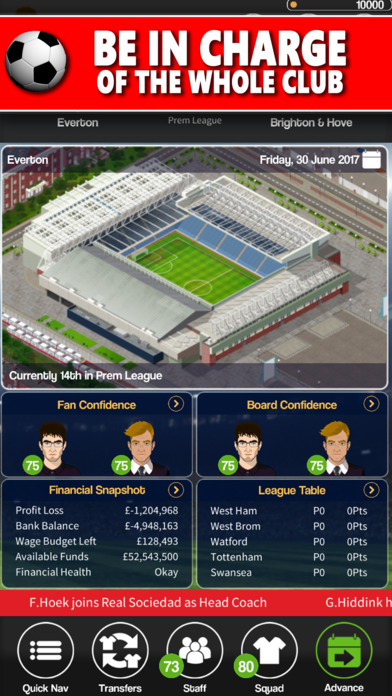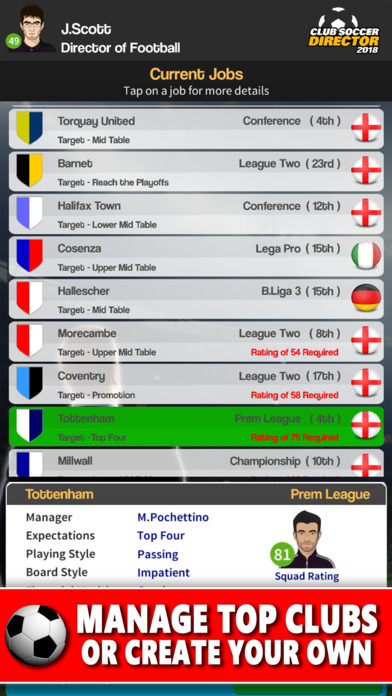 iTunes Description
Be more than just a soccer manager in Club Soccer Director 2018. Take on the role of Director of Football and manage the day-to-day running of an established soccer club or even create your own. Keep the Board happy by driving up revenues, hiring and firing staff, upgrading your stadium and facilities, signing sponsors, building your dream team and leading your club to ultimate glory!
Forum Thread: Club Soccer Director 2018 (By Go Play Games)
---
Combat Squad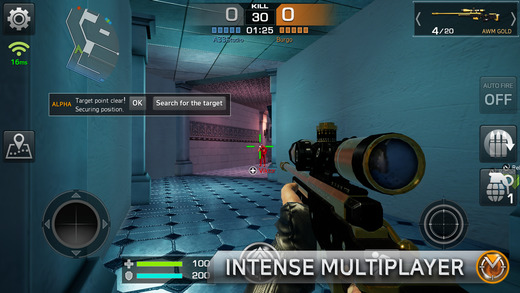 iTunes Description
Tactical FPS Combat from former Counter-Strike Online developers.

Get ready for an epic tactical multiplayer squad combat to test your skills and tactics against others around the world.
Combat Squad : Project Wednesday is a fast-paced Tactical First Person Shooter like you have never seen before! Create and customize your own squad then control and command the entire squad of five in battle.
Forum Thread: Combat Squad – Online FPS (By A-33 Studio)
---
Demise of Nations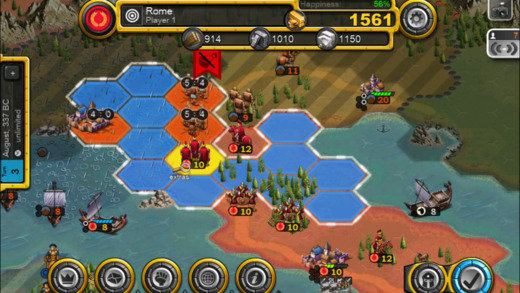 iTunes Description
Demise of Nations is a 4X turn-based grand strategy wargame covering the rise of Rome till the fall of modern civilization. Command your armies in one of the many ancient and modern countries including the Roman Empire, British Islands, Germany, Japan or the United States. From Rome to modern nations, you create your own warring experience. Wage colossal wars solo, against the AI, or take on your gaming friends in cross-platform multiplayer games. Form alliances and fight co-op style with the AI and other players for ultimate victory.
Forum Thread: Demise of Nations (By Noble Master)
---
Dyna Knight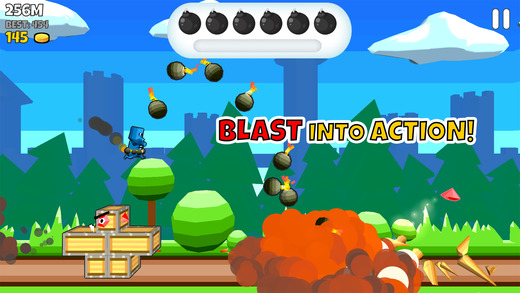 iTunes Description
Bomb Quijote – a courageous medieval knight – has a secret skill: he can make powerful bombs to destroy his enemies! Unfortunately for him he happens to see enemies everywhere… Running headfirst towards danger he blasts, jumps, collapses and destroys his path through hordes of random obstacles that in his mind are his sworn enemies.

You must help him succeed using awesome powerups and of course – running as far as you can go! You can also collect shiny treasures and unlock lots of cool new skins.
Forum Thread: Dyna Knight (by Parta Games Oy)
---
Endless Roll!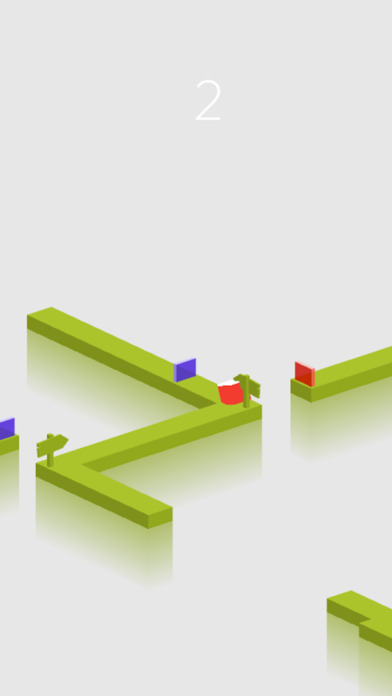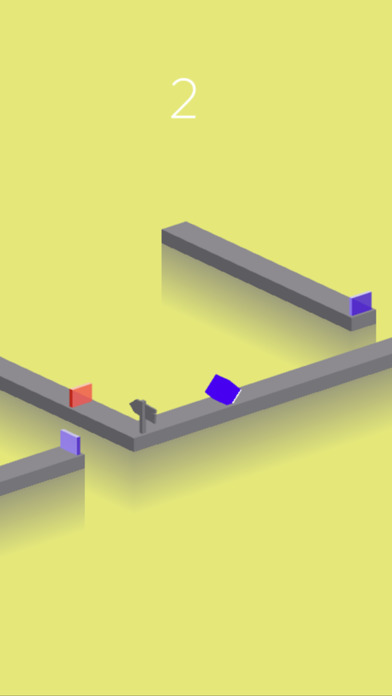 iTunes Description
Unlock as many views as you can! They are so much amazing…

– Rotate the arrow on same color block way
– Don't hit the opposite color block
– Fun with more themes by getting score high
– Unlock more then 25+ view
– Endless Roll, Roll, Roll away!
Forum Thread: Endless Roll! (By Vikas Viradiya)
---
FlipChamps Reloaded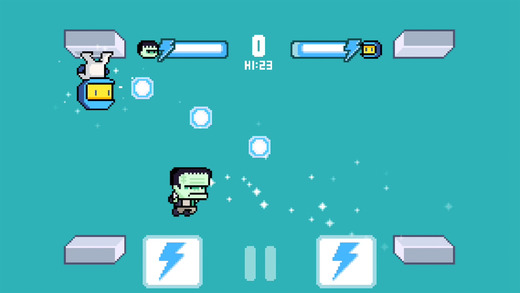 iTunes Description
Become the next FlipChampion! For millennia, the universe's greatest flip warriors have tried to defeat the evil Trollo to become the newest tournament champion.

Features include:
• 8 warriors with unique attacks to unlock and use!
• Fast-paced action!
• Start your quest to defeat Trollo in the championship tournament mode!
• Rack up your high score in the endless Arcade mode!
• Flip for bragging rights with your friends and family in same-screen multiplayer!
• Colourful visuals and exciting sound design!
• Record and share your accomplishments using ReplayKit!
Forum Thread: FlipChamps Reloaded (By Brad Erkkila)
---
Home Arcade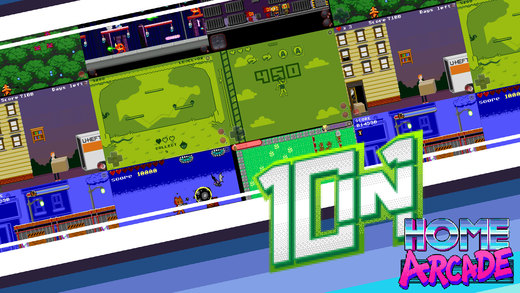 iTunes Description
Home Arcade is the greatest arcade collection the 1980's forgot to make!

Designed by the award winning team at Big Blue Bubble as part of a retro game jam, Home Arcade is packed with 10 fun, challenging, and nostalgic games! With Home Arcade there are so many ways to play. Will you fight your way through a heavy metal undead corn maze in Day of RockOning, sneak and steal in the old timey wild west adventure game Railroaded, or maybe you'll prove you're the kind of squirrel that can handle Dee's Nuts? All these games and more will fit right in your pocket with Home Arcade!
Forum Thread: Home Arcade (by Big Blue Bubble)
---
kubrain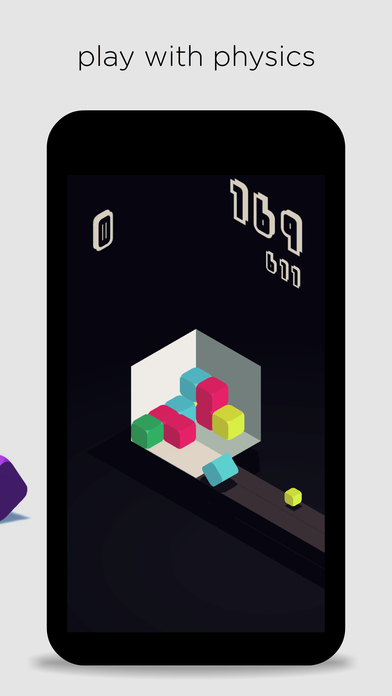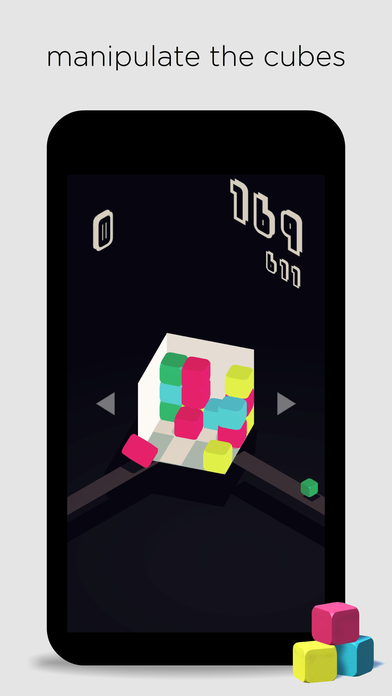 iTunes Description
HOW TO PLAY?
*Rotate the big cube with swipe and manipulate the inside!
Yaw, roll and pitch the cubes! It's all about cubes!
*Double Tap to make the cubes faster

*Perfect for anyone looking for a MIND-BLOWING PUZZLE game.
*It will push the limits of your mind!
*Hard to be master!
*Totally new perspective to MATCH-THREE games.
*Forget regular games about matching or connecting!
Forum Thread: kubrain (by gamebra.in)
---
Mazey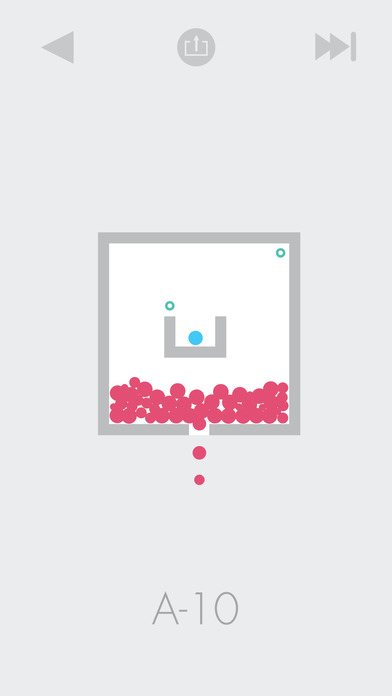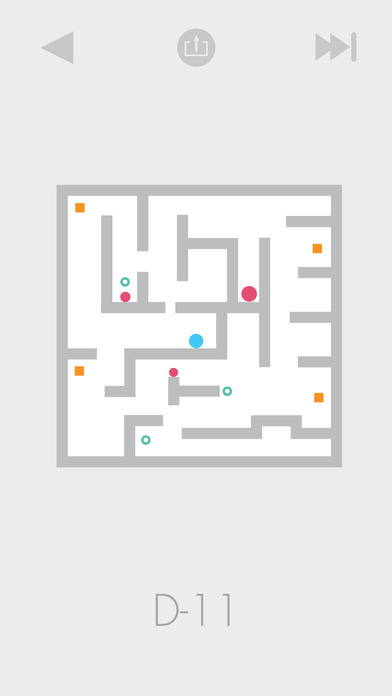 iTunes Description
MAZEY is a beautiful minimalistic puzzle game.
Get the ball to the opening by rotating the platform.

Features
-60 handcrafted levels
-Calming music
-Simple graphics
-Leaderboards
Forum Thread: MAZEY (By GalacticThumb)
---
Neo Angle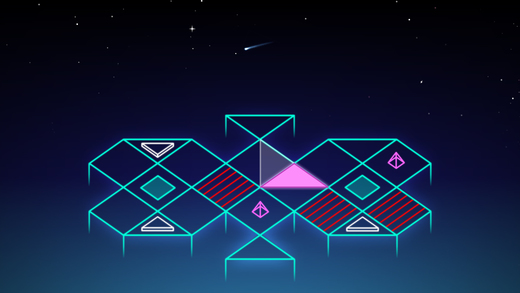 iTunes Description
Creators of Blyss and UNWYND bring you their next title, Neo Angle.

Neo Angle is a minimalistic puzzle game inspired by retro visuals, neon artstyle and 80s Synth music. Groove to the nostalgic chilled out synth track and guide Neo through complicated mazes in a neon filled world.

Help Neo in his secret quest. Pick up all the fuel cells and head to the exit. But its not as simple as it sounds, there are treacherous traps and tricky areas. And don't forget, once a path is chosen, there's no going back. 😉
Forum Thread: Neo Angle (By Dropout Games)
---
Nitro Chimp Grand Prix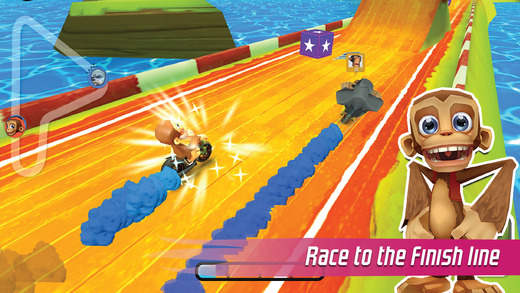 iTunes Description
Hop on your motorcycle and race across the world at high-octane speeds with a crew of wild and woolly creatures!! Join Nitro and his friends as they boost, flip, and smash their way to first place in the most intense arcade racer to hit the App Store.
Forum Thread: Nitro Chimp Grand Prix (By Thumbspire)
---
Overtake King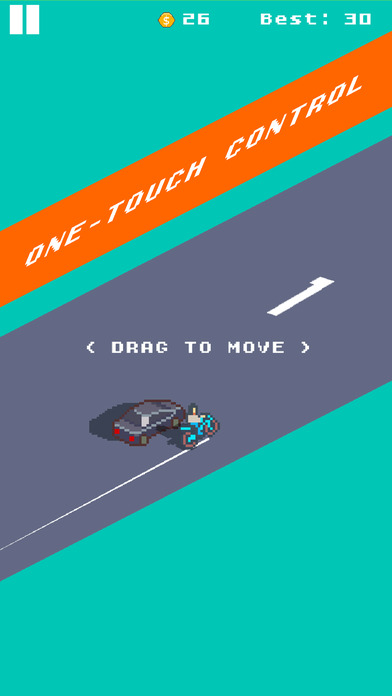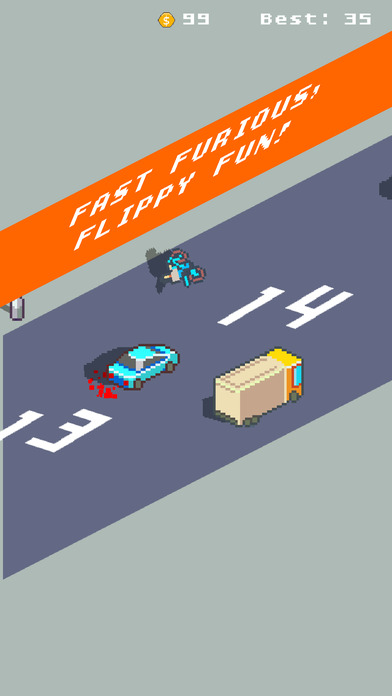 iTunes Description
Features:
– Addicting one-more-try gameplay with simple mechanic, just drag to move!
– Sweet isometric pixel art graphics
– Sets of unlockable bikes and more to come!

Become the Overtake King as you speed across places where you try to get over vehicles trying to get ahead of you. You are tired of being always the last one behind so this day, you swear to yourself to be the one in front of everybody. Master the art of getting ahead! Be the Overtake King!
Forum Thread: Overtake King (by Keybol)
---
Power Hover: Cruise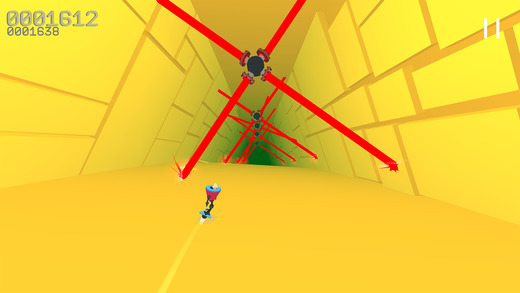 iTunes Description
Power Hover: Cruise is a spin-off from highly popular Power Hover game.
Zen like score hunter with super stylish graphics and large roster of character to choose from!

Make you longest run in three challenging stages! Randomly generated hazards will make sure you will never meet the same sequence of events twice! Outrun you friends or take on the world on the leaderboards!

Machine: Race after a crazed machine in a deep underground tunnel, ride on the floor, walls or ceiling and avoid the lazers and spiky things!
Forum Thread: Power Hover: Cruise (By Oddrok Oy)
---
The Quest – Celtic Rift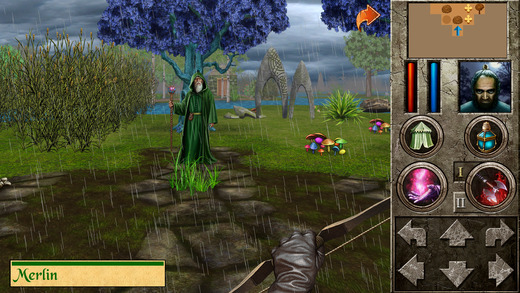 iTunes Description
The Quest – Celtic Rift is an expansion to The Quest, a beautifully hand-drawn open world role playing game with old school grid-based movement and turn based combat.

After enabling the expansion, you can explore new areas and adventures. However, if you don't have The Quest, you can also play the expansion as a standalone game.

You've received a letter from King Mersant bidding you travel urgently to the Islands of Lubdan in the far away country of Loegria. When you land, you find out who really summoned you there. Be ready for adventure. You could easily die, so keep extra save files!
Forum Thread: The Quest – Celtic Rift (By Redshift/Zarista)
---
RayCrisis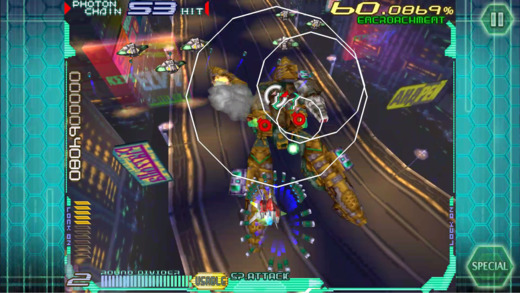 iTunes Description
RAYCRISIS, the final installment in TAITO's classic RAY series of arcade shooting games, locks on to iPhone!

TAITO is famous for arcade shooting games, and the RAY trilogy is one of its most beloved series! Its final work, the evolutionary evolution and the popularity of graphic RAYCRISIS appeared at iPhone / iPad / AppleTV application finally!! Arranged BGM is also recorded!

*The most beautiful Ray Crysis!! Boss Pre-War loading is unnecessary!
Realize much finer graphics than those ported in the past! Also, in the past work loading entered before the boss war, but in this app comfortable play without loading! The HP gauge of the boss has also been reproduced!
Forum Thread: RAYCRISIS (By TAITO Corporation)
---
Ristar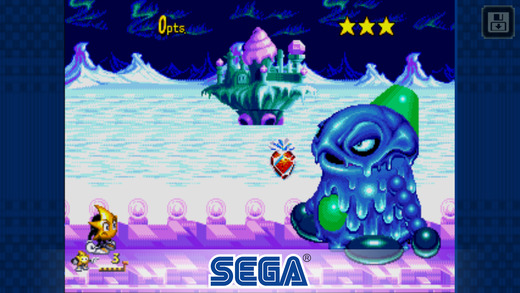 iTunes Description
Travel the galaxy in SEGA's classic platformer Ristar, now available on mobile. Play free and rediscover this SEGA gem!

Galactic tyrant Kaiser Greedy has enslaved the Valdi star system. Leaders of every planet have been brainwashed, and only you, Ristar, can free them. Use Ristar's extendable limbs to swing, climb, grapple and grab your way across six planets and end Greedy's grip on the galaxy!

Ristar joins the SEGA Forever classic games collection, a treasure trove of free SEGA console classics brought to life on mobile for the first time!
Forum Thread: Ristar (By SEGA)
---
Run on the Beat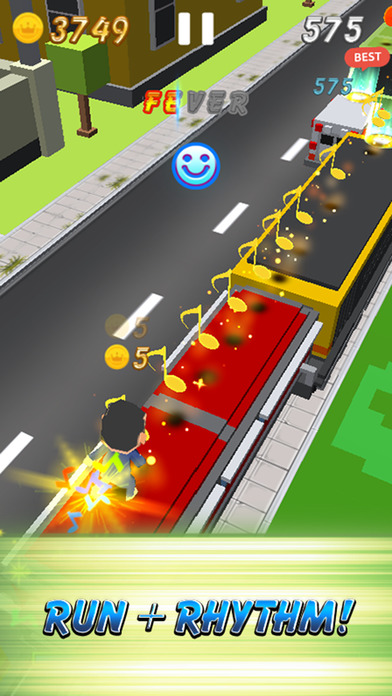 iTunes Description
It is boring and hard to go to work, and there is an extreme congestion~
Let's overcome with music!
Jump to the beat and earn coins!
Forum Thread: Run on the Beat (by Kwi Hyun Seo)
---
SailCraft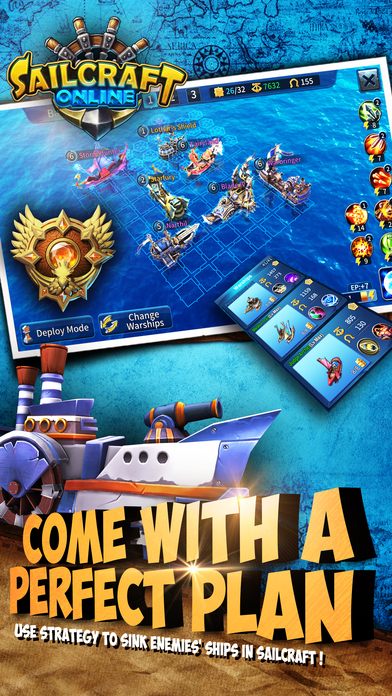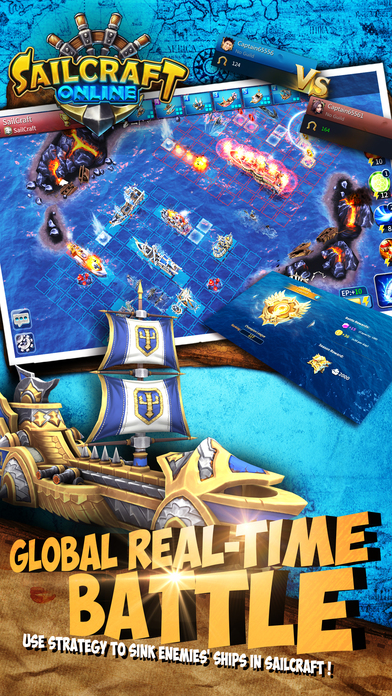 iTunes Description
"SailCraft" is one of the most exciting naval warfare mobile games in the world. Download it now and board the ship! Dominate the world with your own style and strategies.

Forge your naval fleet and enter the Arena! "SailCraft" mixes classic battleship rules with brand-new warship skills, we are trying to create the most amazing and innovative gaming experience for you.

You can recruit a variety of warships into your fleet, including glorious human warships, tough dwarf submarines, and elegant elf magic ships. From the numerous fleet combinations, formations and various tactics, there must be one that was made for you perfectly!
Forum Thread: SailCraft (by Uqsoft Game)
---
Silly Walks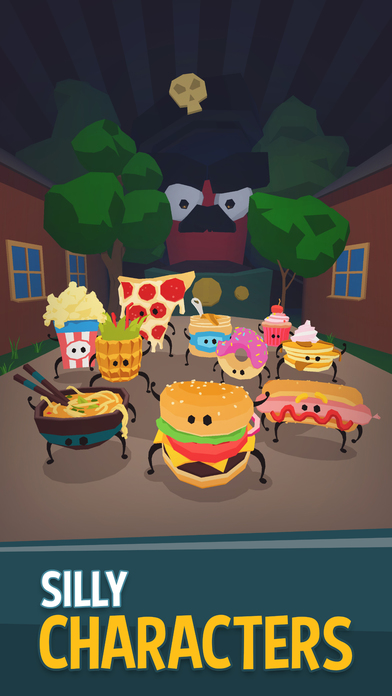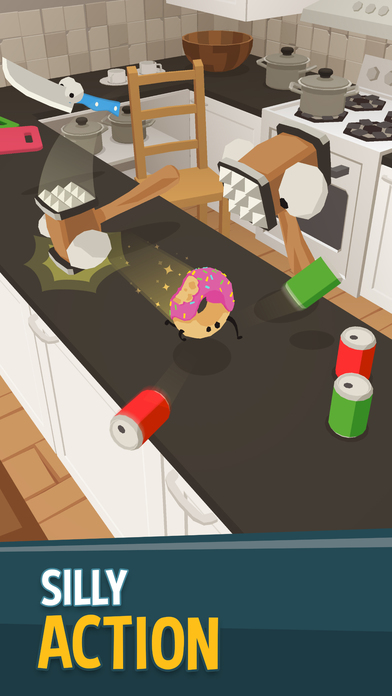 iTunes Description
Silly Walks is a one-tap adventure game where everyday-household-objects have come to life! The evil Blender has kidnapped your friends for later blending-purposes – you must rescue them!

Play as a Pineapple, Cupcake, Hot Dog, Noodles, or as many other characters.
Avoid getting squashed by Meat Hammers, run away from Cheese Graters and don't get cut by Kitchen Knives!
Forum Thread: Silly Walks (By Part Time Monkey Oy)
---
Snake Towers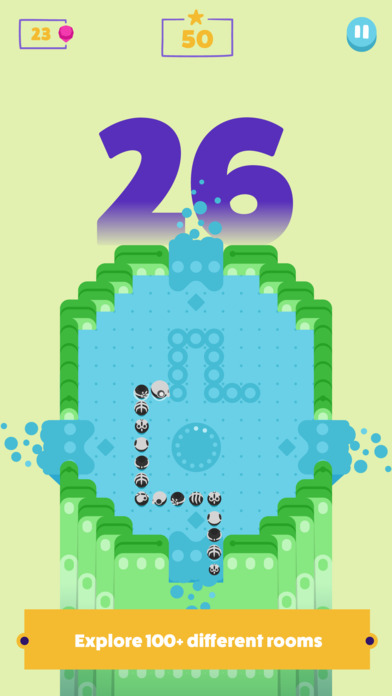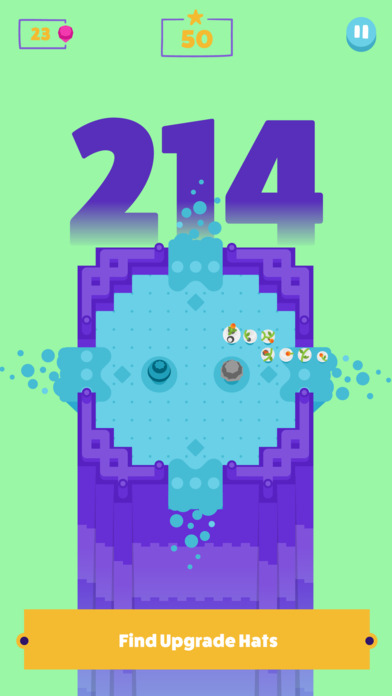 iTunes Description
Endless Snake with upgrades and different skins.

On top of the tallest towers in the universe lives a Snake, endlessly exploring, looking for shiny objects and upgrades, in order to prolong his short existence.
Slither from tower to tower looking for gold pieces that will make you grow. Collect upgrades to help you on your journey, solve puzzle rooms, find new Eggs with skins and a lot more. But beware of the cursed towers, they will challenge you with reversed controls or a shaking ground, just to name a few.
Forum Thread: Snake Towers (by Set Snail)
---
Space Pilot 2094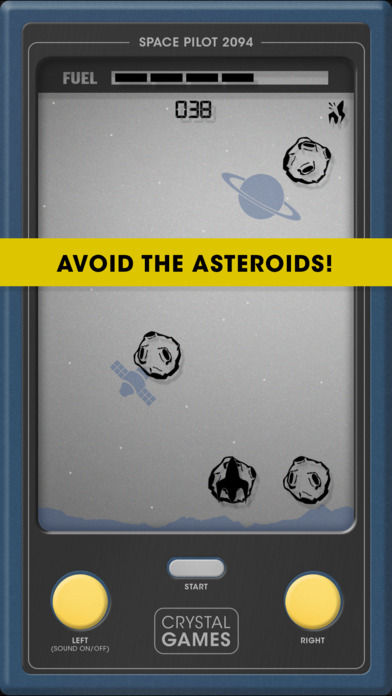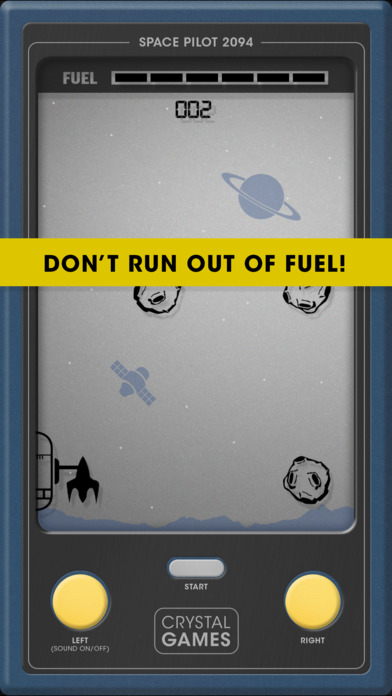 iTunes Description
Welcome to a new range of retro LCD games! These games have all been carefully designed from the ground up to look, feel, sound and play authentically. Just like the original hand-held games from the '80s – they will be easy to pick up, but difficult to master!

Space Pilot 2094 is the first to be released, with another three titles already in the works. Guide your ship left and right, avoiding the falling asteroids while keeping an eye on your fuel level – which can be topped up whenever the tank appears at the bottom of the screen.

Run out of fuel and it's game over. Hit three asteroids – time to call Houston. As the obstacles increase and things speed up the game will get difficult, but never impossible, thanks to the clever patterns you can learn from repeated plays.
Forum Thread: Space Pilot 2094 (by Crystal Games)
---
Speed Math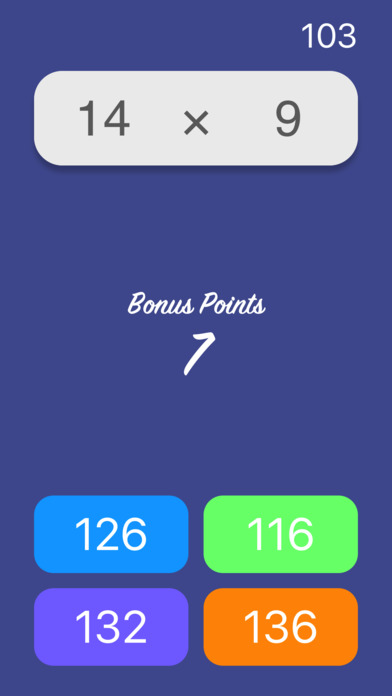 iTunes Description
Mental math is a skill everyone uses to quickly solve everyday operations. Whether it is adding up the prices for the items in your shopping cart or figuring out how to split slices of pizza between you and your friends, small and fast calculations are needed all the time.

However, acquiring good mental math skills can be long and boring.
No kid wants to sit around and memorize their times tables or do sheets of addition pages, so why not turn the whole thing into a game instead?

Quickly calculate the operations Speed Math throws at you! The faster you solve the problem, the more points you get. Compete with your friends to see who can become the Speed Math champion, all while building up a useful skill for the future.
Forum Thread: Speed Math (by Justin Proulx)
---
Splatter Caverns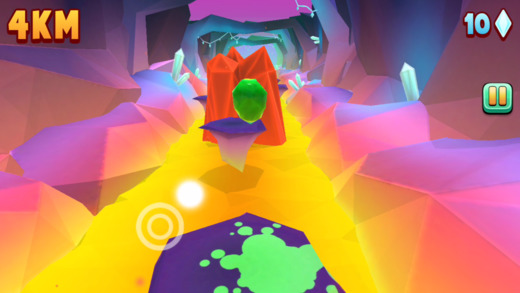 iTunes Description
Hop down the crazy lava caverns while shooting through jagged crystals, terrifying alien worms and other surprises sure to make you jump!

Swipe to move your splatter ball + tap to shoot enemies as they appear before you. Stay alive as long as possible and don't fall into the lava!
Forum Thread: Splatter Caverns (by Entity3 Limited)
---
Square Blast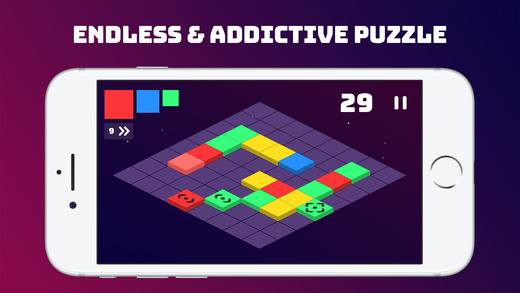 iTunes Description
Come play the brand new, addictive, free puzzle game- Square Blast!

Square Blast is an endless board puzzle game with aesthetic design. It's easy to play but challenging to master.
Forum Thread: Square Blast (by Gri Games)
---
Standby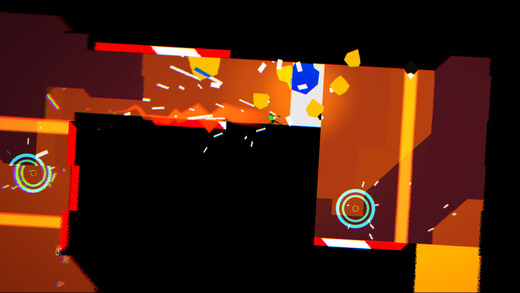 iTunes Description
STANDBY is easy to pick up but hard to master precise platformer. Challenge your reaction in this fast-paced game and get out of the glitched world. Enjoy smooth controls by dashing through the vibrant levels, crushing and overcoming all the obstacles on your way.
Forum Thread: STANDBY – Lightning Fast Platformer (By HYPETRAIN DIGITAL)
---
Strike Team Hydra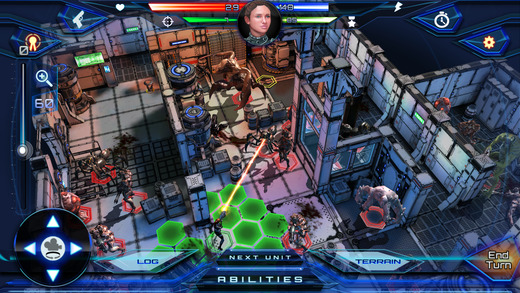 iTunes Description
You are the commander of an elite Strike Team aboard the warship, HYDRA. Your first combat mission will have you leading your team in vicious ship-to-ship battles against the Sethari, a mysterious alien race whose soldiers are genetically bred for war.

In Strike Team Hydra, you are the commanding officer of a squad of soldiers from the far future. Command each warrior and use cover, suppressive fire, advanced weapons and iron will to defeat the enemy. Always outnumbered, your soldiers will depend on your tactical brilliance to prevail.
Forum Thread: Strike Team Hydra (by Wave Light Games)
---
Swim Out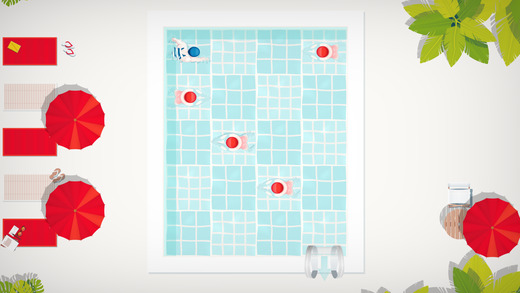 iTunes Description
Dive into the relaxing and refreshing atmosphere of Swim Out, a strategic, turn-based puzzle game, that will transport you into a sunny day by the swimming pool, the river or the sea. Plan each of your strokes wisely and be sure to never cross any other swimmer's path if you want to peacefully enjoy the sea view on a cosy chaise-longue.
Forum Thread: Swim Out (By Lozange Lab)
---
Tiny Dino World: Return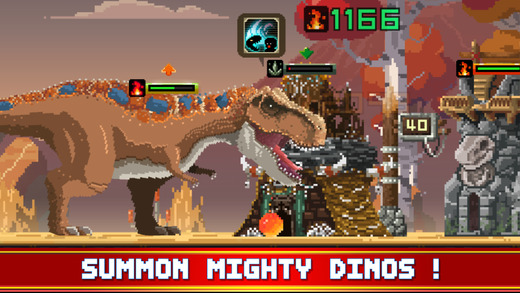 iTunes Description
Tiny Dino World has return! The dino riders have assembled!

●Pixel art
Pixel style dinosaur! Experience being a chief of the village is what is all about.
●Realistic dinosaur sound effects and animation
More than 200 dinosaurs at your command with realistic animation and sound ef-fects!
●A huge variety of strategies at your disposal
Construct a wide variety of buildings to defend yourself from invasions or command mighty dinosaurs to invade other villages and crush their totems!
Forum Thread: Tiny Dino World: Return (by A.R.T. Games Co., Ltd)
---
Where Blocks Fall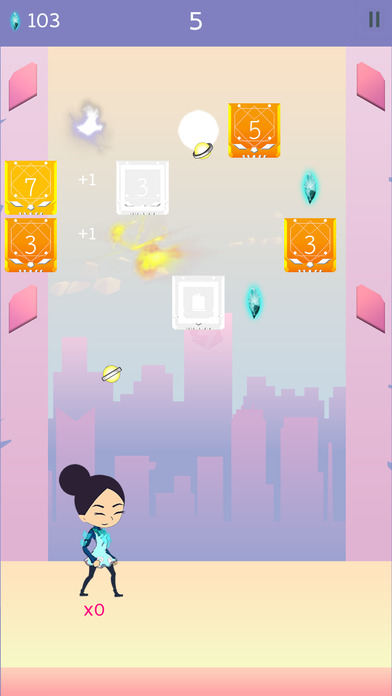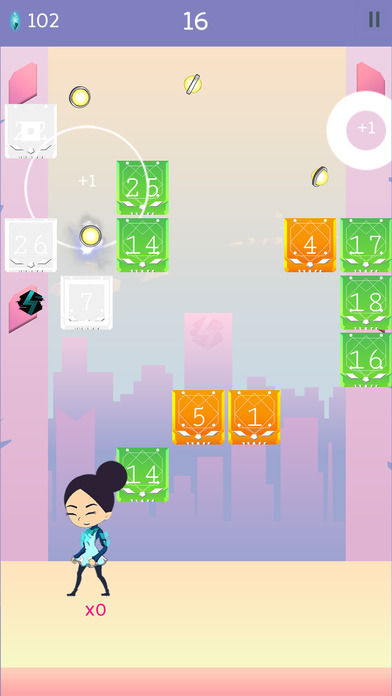 iTunes Description
For the last time, play as an older and wiser Mrs. Smash Ball Supreme in a sequel set 5 years after Monument Rush 2. Beautiful colors, bigger balls, meditative scenery, and even more deadly-accurate trick shot skills!

Just swipe down to aim, line up the perfect trick shot, and release to throw hundreds of hyper balls. Bounce the balls off walls for multiple hits. Angle is key! Play for the highest leaderboard score in this charmingly beautiful casual arcade puzzle game with minimalist bit glitch effects and colorful characters that bring a groundbreaking twist to this block-breaking finale!
Forum Thread: Where Blocks Fall (by Darius Immanuel Guerrero)
---
2481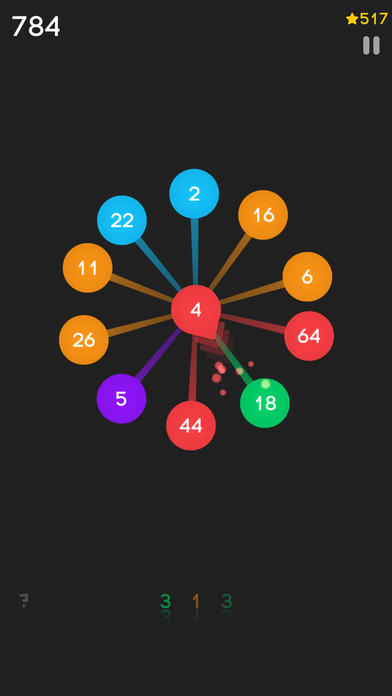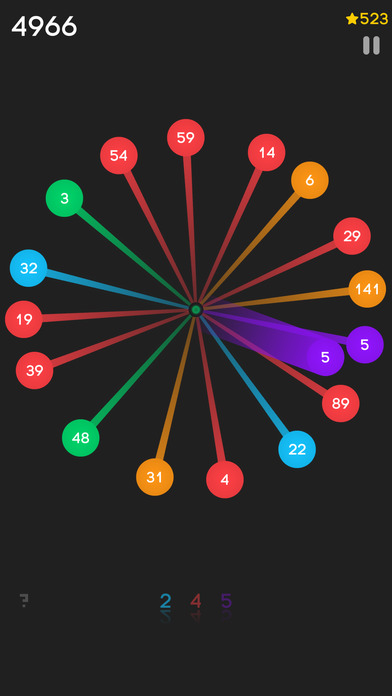 iTunes Description
"2481" is a number spinner merged the universe.
It brings you color match, number merge, space strategy, lucky slot, rotating spinner…Most important thing is that all of these elements are in one game:"2481".

Please support fresh original and unique gameplay: "2481"!
It is addictive and relaxed.It can take your lots of free time.

50 levels in each world.Higher levels have more space, but spinner is rotating a bit fast.
You can use iCloud to sync levels.
Forum Thread: 2481 (by LI YIN JIAN)
---