Welcome to another busy week of new iOS game releases! There is a ton of stuff this week as always, but for whatever reason some of the games I'm most excited about have yet to show up as of this writing. So in the next day or two be on the lookout for EGGLIA: Legend of the Redcap, Flippy Knife, Holy Potatoes! A Weapon Shop?!, Neo Angle, and Overtake King as those are the ones I have marked for release this week that haven't shown up yet. We'll of course let you know when any of them become available. In the meantime, there's a bunch of really great games that are out already and in fact this is one of the strongest weeks I've seen in a while, so feast your eyes upon the huge bounty of new games in the list below and let us know which ones you'll be picking up this week!
UPDATE: Holy Potatoes! A Weapon Shop?! has been added to the list below! FYI the game is not Universal, there are separate versions for iPhone and iPad.
---
AirPenguin2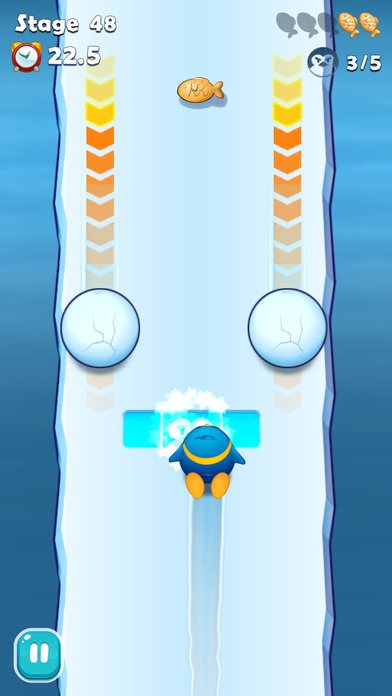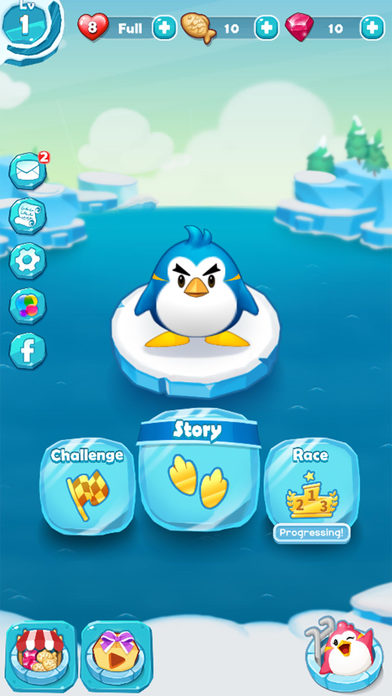 iTunes Description
"The sequel of Air Penguin, over 40 million downloads worldwide!

Unlike other touch games that are repetitive and boring, Air Penguin 2 utilizes the tilt function to maximize control!

A game that can be played by men and women of all ages.
Forum Thread: AirPenguin2 (By Enterfly)
---
Bacon May Die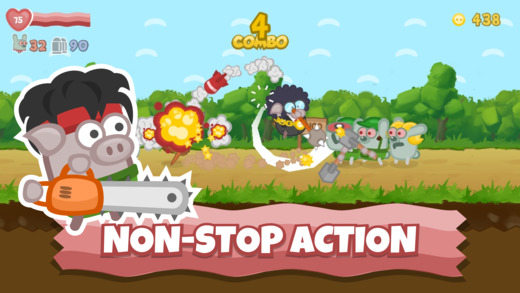 iTunes Description
Insane fighting game with fun ninja combat and slow motion shooting action!

Join the mortal combat with Bacon May Die – insanely fun fighting game, where a little pig warrior must face hordes of bacon hungry zombie bunnies and battle evil creatures of the forest for its survival.

This beat em up game lets you fight like a ninja hero using crazy melee weapons with an option to spice up the action by slowing time and raining bullets on your enemies in cool shooting mode, which will make you feel like an action movie star.
Forum Thread: Bacon May Die (by SnoutUp)
---
Bring Me Cakes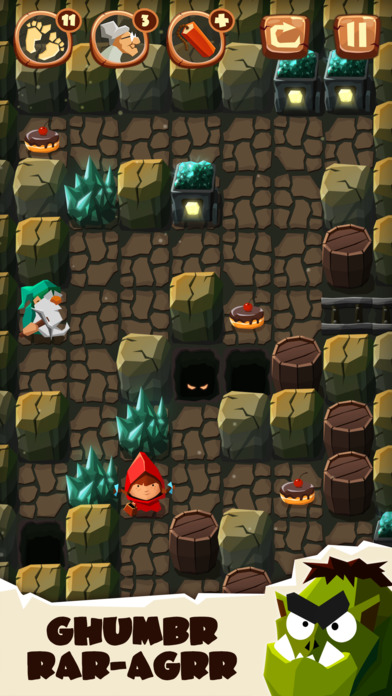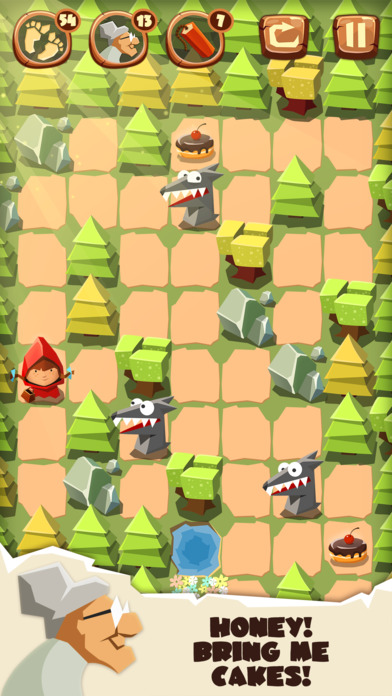 iTunes Description
BRING ME CAKES is a brand new game based on a famous fairy tale.
You are playing for a Little Red Riding Hood who is carrying cakes to her sweet Granny. Granny in turn is waiting for you all the gameplay time.
So don't make her upset! Bring cakes to her!
Forum Thread: Bring me Cakes – Fairy Puzzle (By Aliaksei Huleu)
---
Coco Crab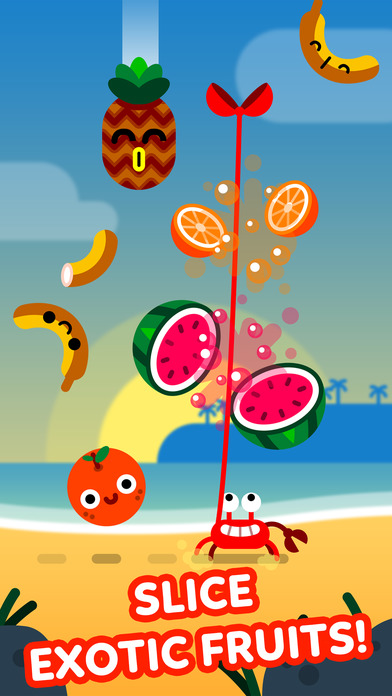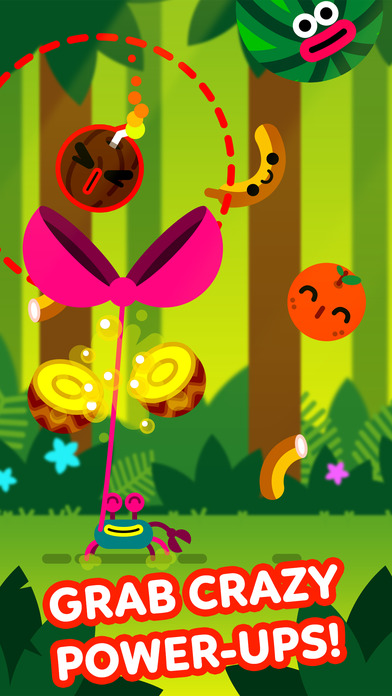 iTunes Description
What can a crab do?

From the creators of Fish & Trip, comes a new and completely funny arcade game.
Pick up bonus, collect gold coins, dodge and slice exotic fruits to survive with your beach crab.
Forum Thread: Coco Crab (by Bloop Games)
---
Disc Golf To Go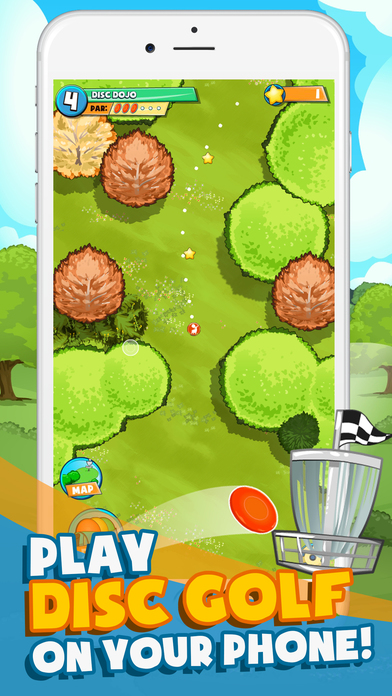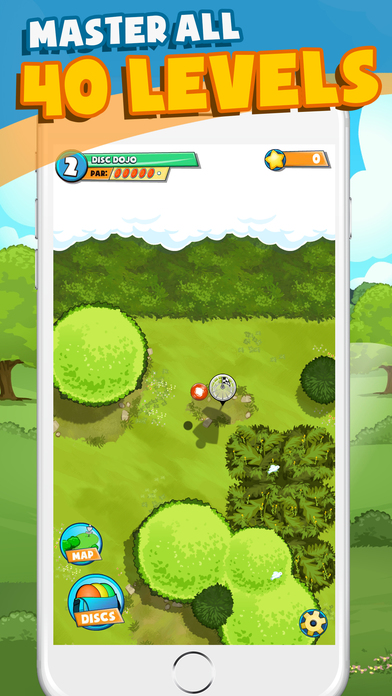 iTunes Description
Grab your discs and let's hit the course! Disc Golf To Go has all of the fun and strategy of real disc golf adapted perfectly to the iPhone. Avoid trees, traps and others hazards as you plan each shot. Choose the right disc and go for the basket!

Exciting features:
– Single player, offline-play. NO ADS.
– 40 Hand-crafted levels.
– 20 Different discs to unlock and master.
– Beautiful graphics.
– Simple and easy-to-use controls
– Disc editor: customize the design of your discs.
– 18 "PRO" levels provide a serious challenge!
– Fun for all ages.
Forum Thread: Disc Golf To Go (by Kelsey Doherty)
---
Domino Marble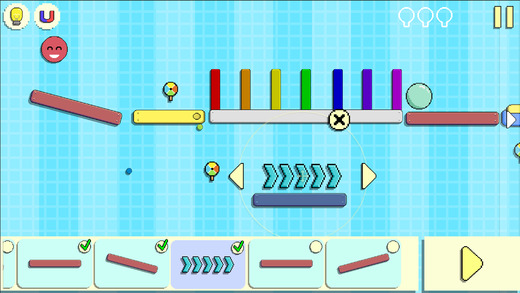 iTunes Description
Simple but completely new! A puzzle game that requires you to use your "brain to the max"!

[Domino Marble] is a very simple game. Place blocks to send the marble to its destination.

Create a path for the marble to get from start to finish.
Forum Thread: Domino Marble (by LightUpGames)
---
Dumb Stone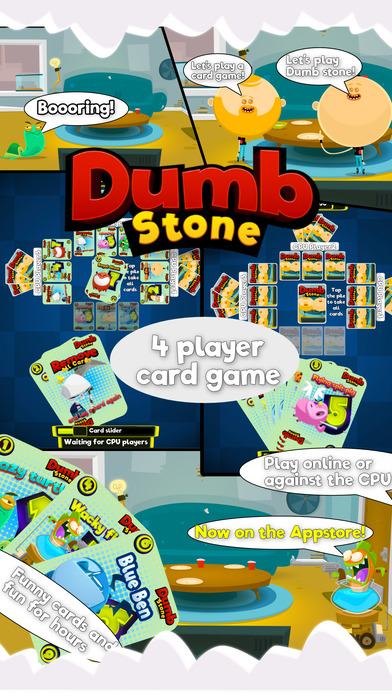 iTunes Description
A new crazy card game is out on the App Store, the crazy card game dumb stone. It is a four player online card game ! It is a variant of Shed, palace and you can play against your friends and have fun with funny cards and tactical card game battles against your friends and have fun for hours!
Forum Thread: Dumb Stone (by Benjamin Kistler)
---
Eat Ya Food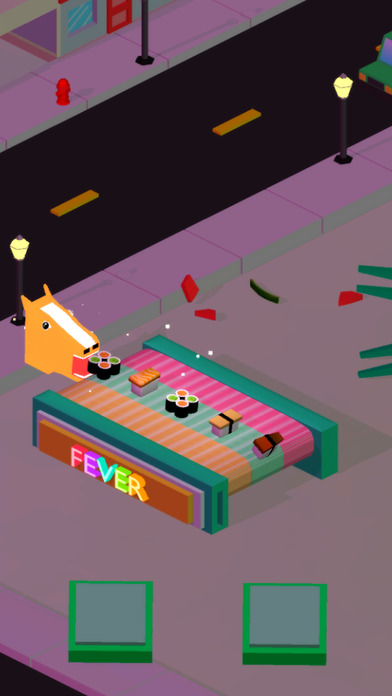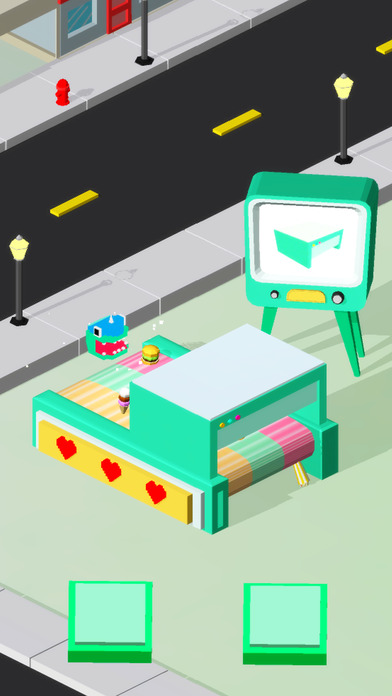 iTunes Description
All you can eat…in fact the more you eat the better!

Eat food as your favorite character (Many to choose from)!
Eat as much food as you can to get a new high score!
Watch out for the television as it tries to interfere!
Be careful of losing your hearts and have fun!
Forum Thread: Eat Ya Food (by Geniiq)
---
Holy Potatoes! A Weapon Shop?!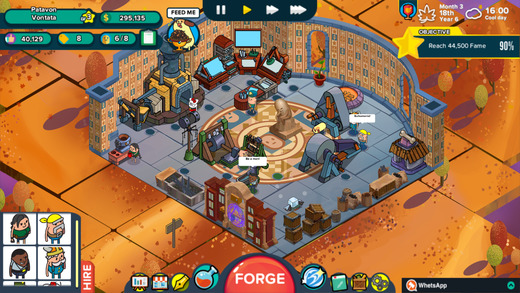 iTunes Description
Holy Potatoes! A Weapon Shop?! is a wacky simulation game where you manage your very own weapon shop and expand its business across an incredible potato world.

Use your potato smiths to forge weapons and sell them to questing heroes. You will meet more than 70 potato heroes, forge more than 200 weapons, expand your business into 20 wacky areas, manage 30 zany potato smiths, discover 10 legendary pop culture heroes . . . and even adopt a potato dog!

Inspired by games such as Game Dev Story, Weapon Shop De Omasse and Recettear: An Item Shop's Tale, Holy Potatoes! A Weapon Shop?! is designed to provide an exciting new gameplay experience to fans of this emerging game genre.
Forum Thread: Holy Potatoes! A Weapon Shop?! (By Daylight Studios)
---
Idle Realm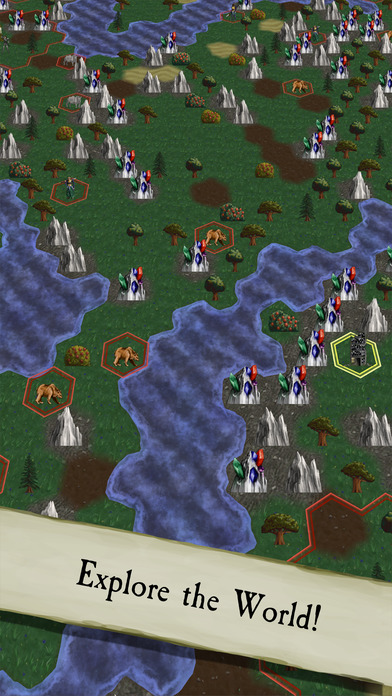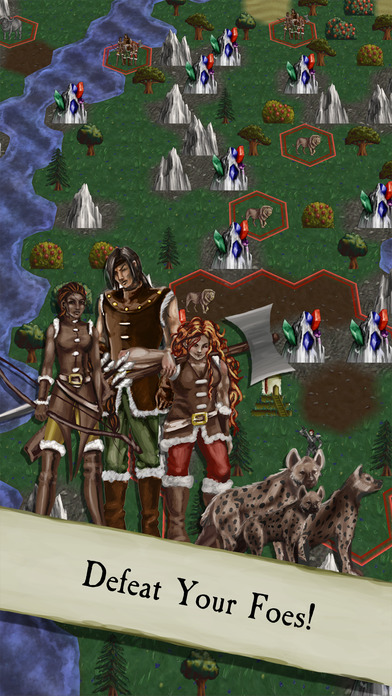 iTunes Description
Do you like idle games? How about exploration games? Resource management games? City and empire building games? Oh yeah, you're in for a treat!

Harvest resources, build bases, explore a mysterious new world and more in Idle Realm!
Forum Thread: Idle Realm (by Eat the Moon)
---
Infinite Roads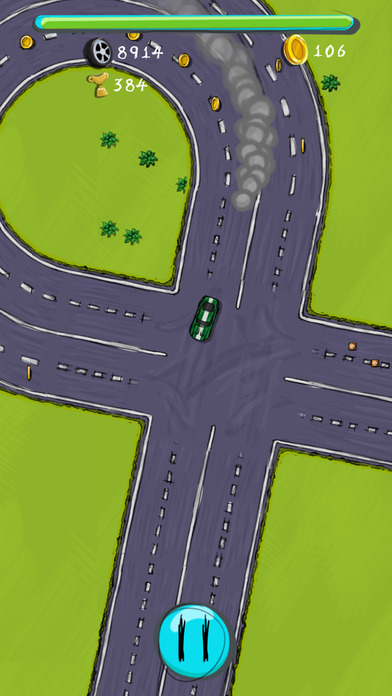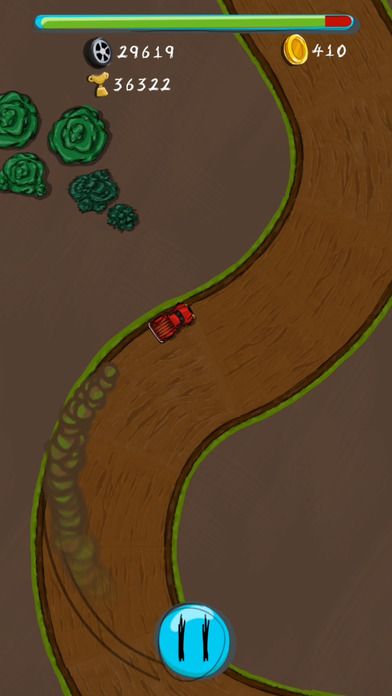 iTunes Description
Infinite Roads.

Drift and jump across an infinite multitude of roads.
Infinite Roads is a simple but hard to master arcade racer.
Can you keep your car inside the road and beat the high-score?
Challenge your friends!
Forum Thread: Infinite Roads (By Super Banana Games)
---
Keep Sheep Safe!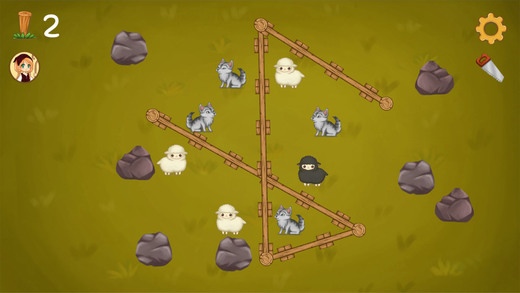 iTunes Description
Do you like puzzle challenges? This is your game!

The gameplay is simple: Place a limited number of posts that will be joined by fences. If you can separate the sheep from the wolves, you win the level!

– Play through 96 levels with increasing difficulty.
– Available extras to unlock different scenarios, characters and more.
Forum Thread: Keep Sheep Safe! (by Funvin)
---
Marine and Zombies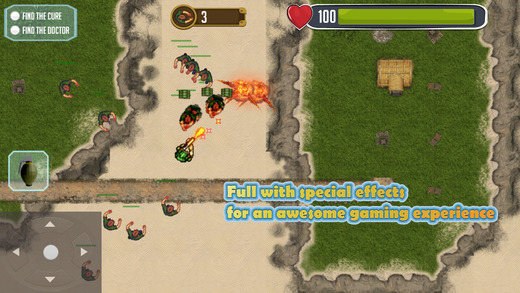 iTunes Description
Battle the zombies in this dynamic top down shooter full with HD special effects.

Weapons:
– Choose between an Automatic Rifle or a Grenade Launcher

The game has two modes:
– Story mode where you will find a cure and a doctor while fighting the zombies
– Endless Survival Mode where you survive waves of zombies.
– Kill 100 Zombies for a Bronze Trophy, 200 for a Silver Trophy and 300 for a Gold Trophy.
Forum Thread: Marine and Zombies (by Infinite Dynamics)
---
Miracle Merchant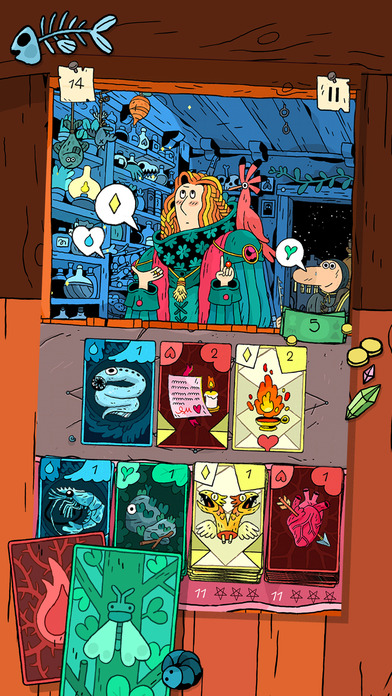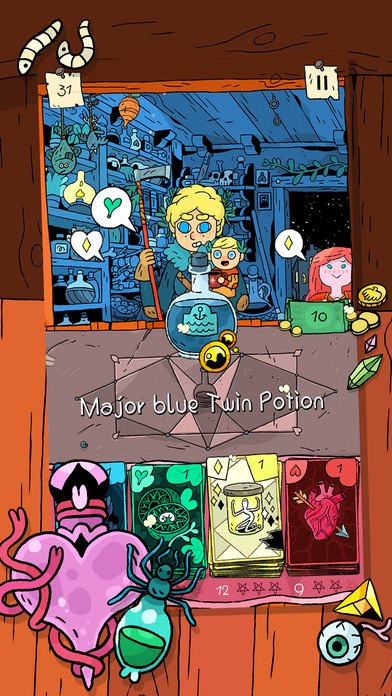 iTunes Description
Miracle Merchant is a solitaire style potion brewing card game.

In Miracle Merchant you become the apprentice of a master alchemist who creates potions for thirsty adventurers. By mixing and combining different ingredient cards you create powerful potions based on the needs of your customers.

Each game has a unique, randomly generated set of cards that will test your skills. By successfully completing games you can collect a variety of masterfully crafted potions. Daily tasks will keep you busy and you can compete with other players via online leaderboards.
Forum Thread: Miracle Merchant (by Tinytouchtales)
---
Monoposto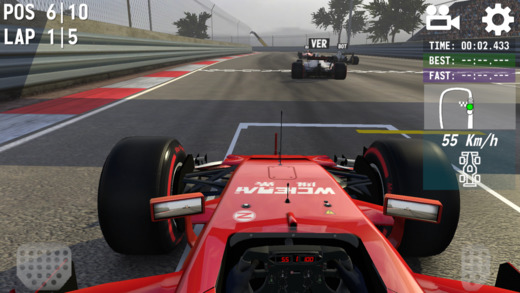 iTunes Description
Monoposto is a racing game with single seater open-wheel cars. Compete in the full championship of the 2017 season. There are 20 circuits waiting for you.
Forum Thread: Monoposto (by Marco Pesce)
---
Muscle Princess2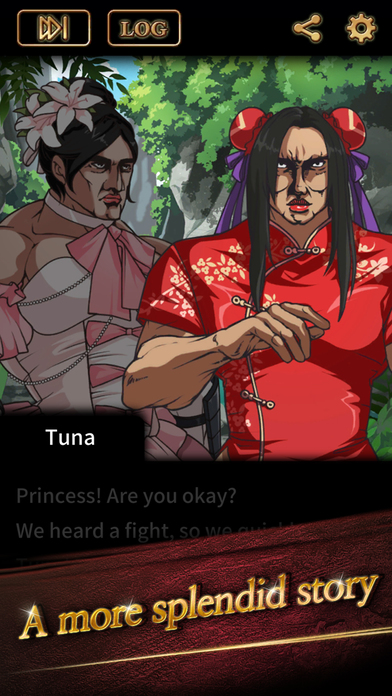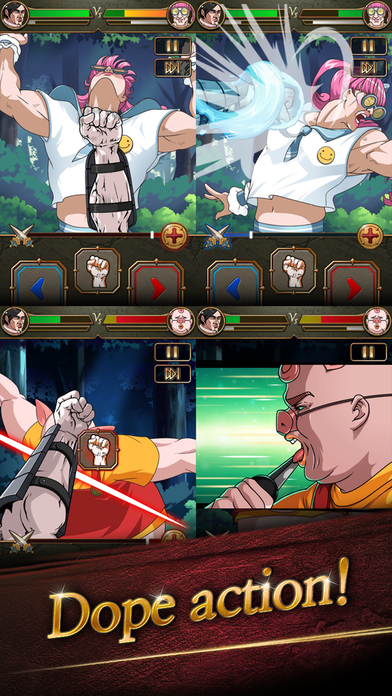 iTunes Description
The big and beautiful women are back !!

The characters that are strong and full of individualities!!

The magnificent story that seems like as if reading a history novel !!

The exciting and thrilling essence of the action !!

We introduce to you the visual Novell action game "Muscle Princess 2" !!
Forum Thread: Muscle Princess 2 (by SeyeonSoft)
---
My Friends Are Zombies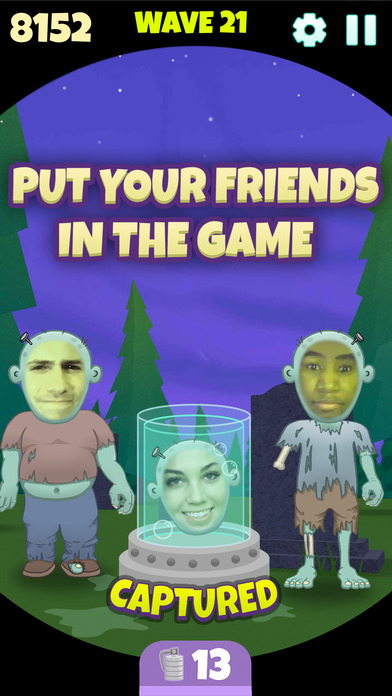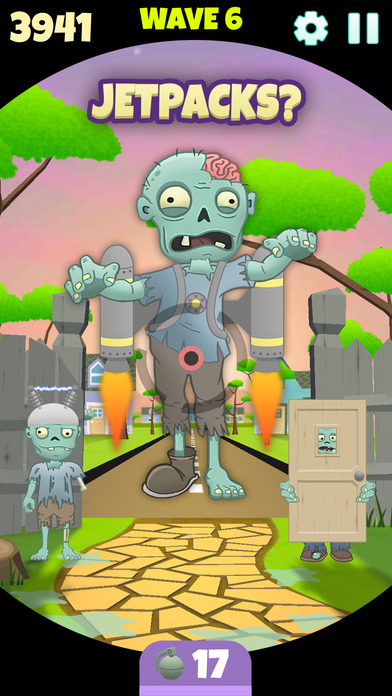 iTunes Description
Put the faces of your friends on the zombies in the game! Then, capture your zombie friends as they invade your yard from all directions. Your captured friends will be taken to the lab where they can be cured! How long can you survive?
Forum Thread: My Friends Are Zombies (by Gnarcade)
---
noded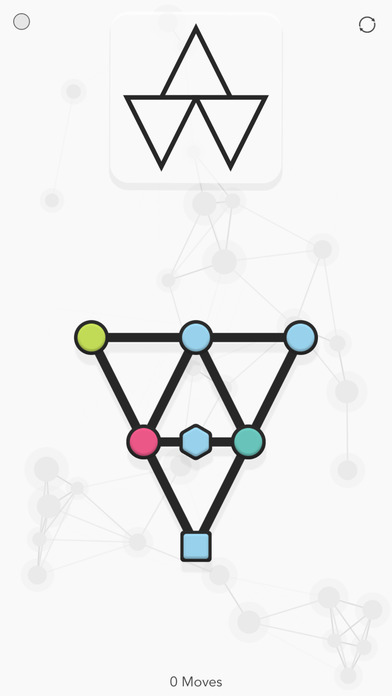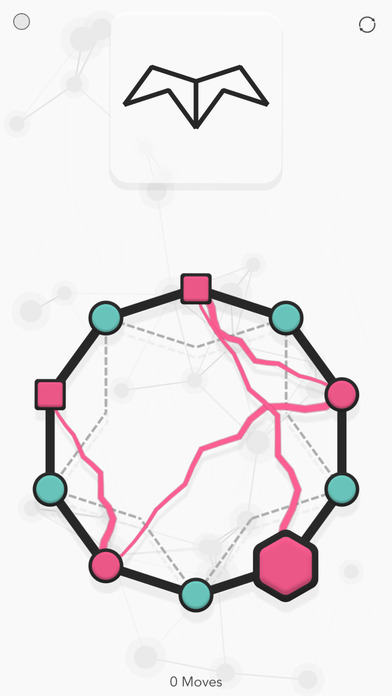 iTunes Description
noded is a relaxing puzzle game with a simple goal: fold the geometric shape to solve the various challenges. To do so, you simply tap the connected nodes and the shape will fold along the line defined by the adjacent nodes.

With a clean UI and simple rule-set, noded challenges you to complete 80 uniquely crafted puzzles with the fewest moves possible. As the number of nodes increases and different types of nodes introduced, more brain teasers will be revealed.

Featuring the beautiful ambient music of Kyle Preston and without any time restrictions, noded offers a unique calming experience.
Forum Thread: noded (by Pixel Envision)
---
The Orbit Race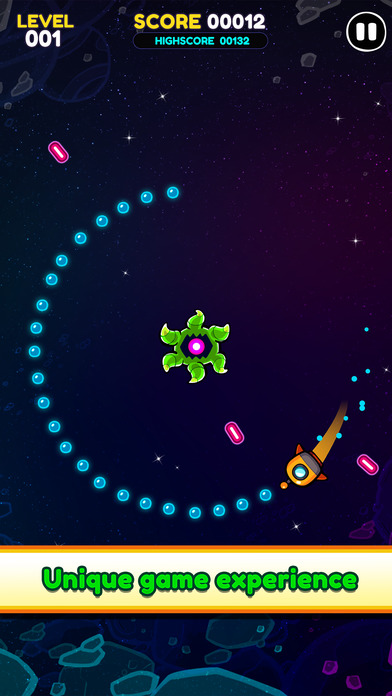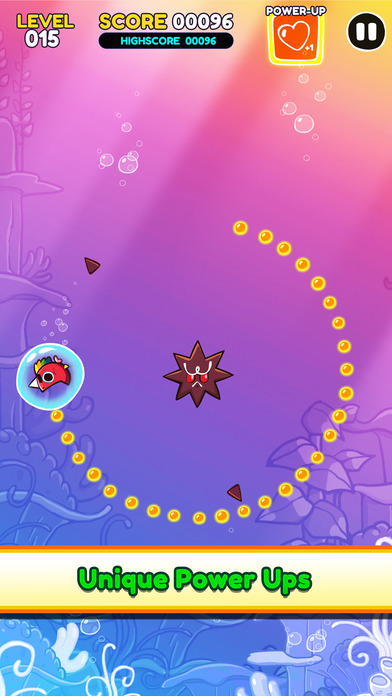 iTunes Description
The Orbit Race is a simple game to play YET so challenging where you must avoid every bullet obstacles without being hit once.

The Orbit Race game play is really just simple as tap on anywhere on the screen to flip the direction to collect all the bubble in the level and avoid bullets.

More than dozens of special Power Ups ready to unlock and ready for use to boost up your score easily. Each Power up have unique behavior such as extra life, speed booster and obstacles reduced which you can break the highscore over and over again.
Forum Thread: The Orbit Race (by Trinity App Studio)
---
PathPix Edge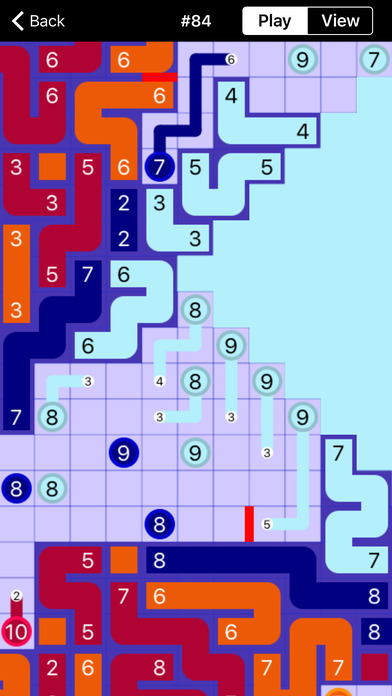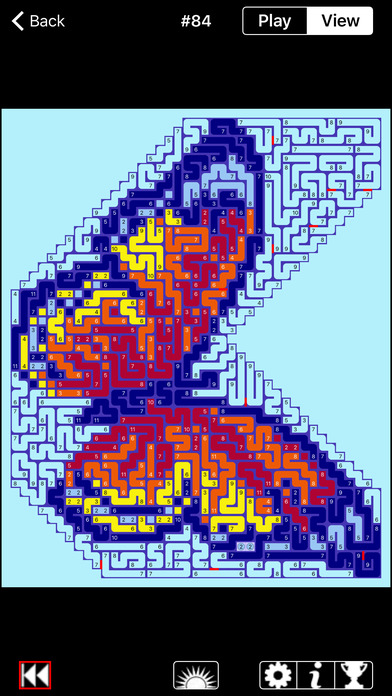 iTunes Description
Live life on the edge – the PathPix Edge! No stodgy rectangles here. 180 puzzles in funny shapes and sizes from mini to supermax – more than half a million squares to solve! Lots of easy puzzles! Lots of medium puzzles! Lots of hard puzzles! Only a few real stinkers – just enough to keep you on your toes.
Forum Thread: PathPix Edge (By Kris Pixton)
---
Pigeon Wings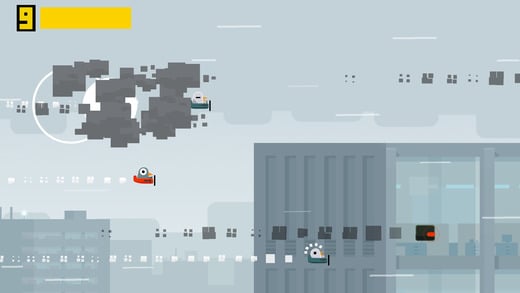 iTunes Description
A mysterious aeronautics titan is bent on destroying East Megalopolis and Pigeon's the only bird who can stop him. Join General Exposition, battle the devious pilot XO-9999, and prove that Pigeon ain't no chicken nugget!

-Race, shoot and boost your way through 50 levels of crushing speed.
-Tough. As. Nails. Get ready to hit restart!
-Unlock engine upgrades to squeeze by the competition
-New music by June or July and Brad Podray
-Optimized for iPhone, iPad and Apple TV
Forum Thread: Pigeon Wings (by Ignacio Schiefelbein)
---
Pikoon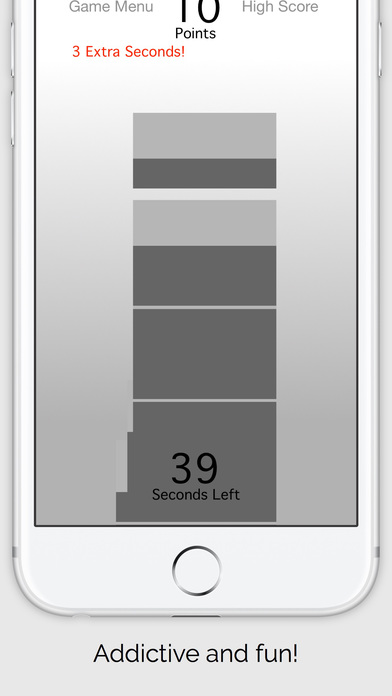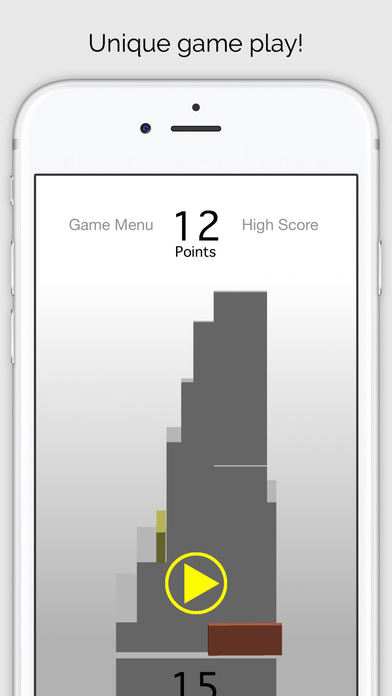 iTunes Description
How high you will get? Try to build to tower as high as possible! Earn extra points and extra time from perfect matches!

PIKOON FEATURES
* Addictive and enjoyable game with 2.5D gameplay
* 60 seconds time limit
* Get extra points and extra time from perfect matches
Forum Thread: Pikoon (by Pasi Hänninen / Red Robot Soft)
---
PixelMaze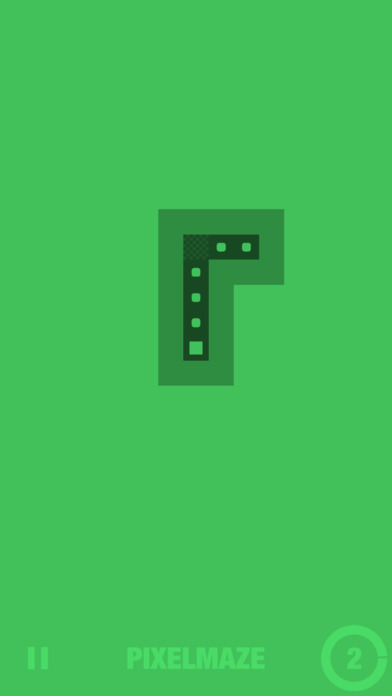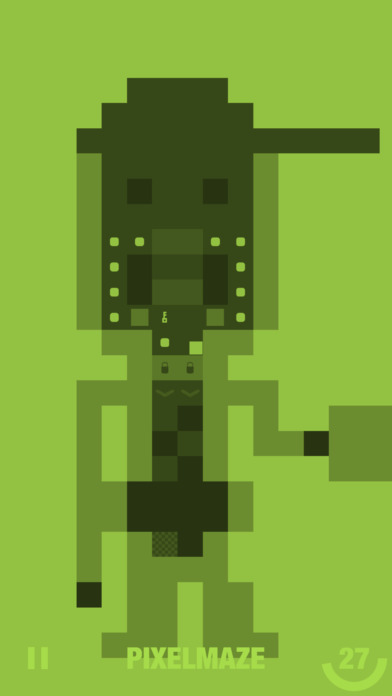 iTunes Description
Collect all pixels. Find goal. You have 100 seconds.
Forum Thread: PixelMaze (By Juhapekka Piiroinen)
---
Questy Quest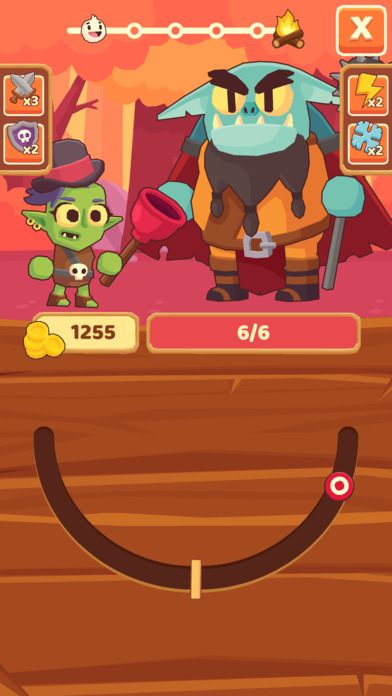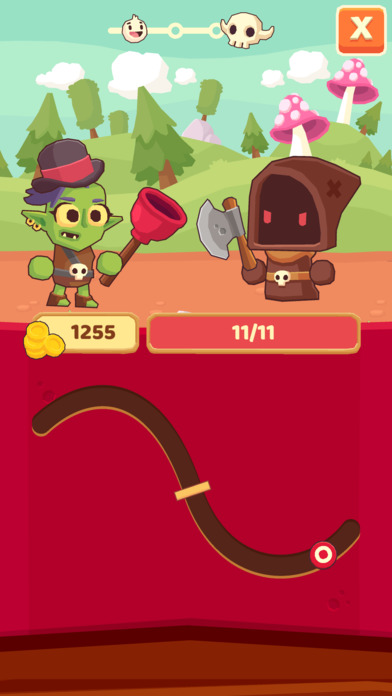 iTunes Description
Time your taps to attack silly monsters!
Unlock custom gear, then upgrade it to make your hero better!
Take on quests at the Quest Guild, or traverse the endless Wilds!

Tappy tap for looty loot in the epic Questy Quest – the adventure with so much slice that it's named twice! Journey through the Charming Mines, the Wailing Woods and the Perilous Plains on your adventure. Simply time your tap to vanquish your foes, but watch out – there's always a tougher monster out there for you to defeat!
Forum Thread: Questy Quest – Endless Tapping Combat (By Mighty Games)
---
Road Warriors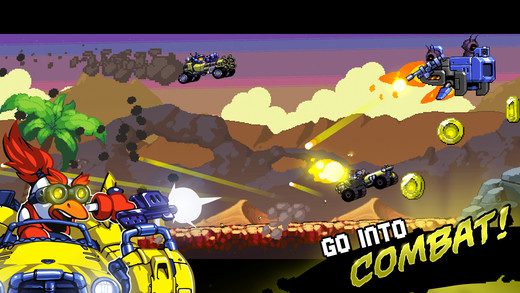 iTunes Description
Join the most dangerous racing competition in the whole universe called "Road Warriors". The only rule is THERE-ARE-NO-RULES. Will you help Cluck become the best racer in the universe?

Road Warriors is an action-packed intergalactic racing game with simple one-touch controls!
Forum Thread: Road Warriors (by Lucky Kat Studios)
---
Rush (Rise Up Special Heroes)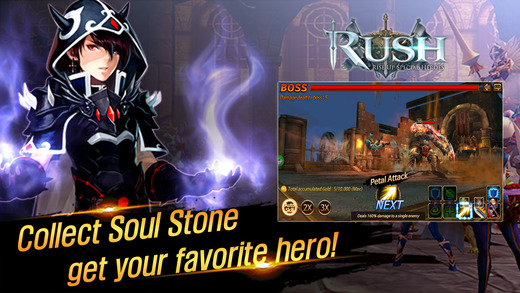 iTunes Description
■ Over 200 heroes to play!

■ Adventure Mode for continuous character training! Hundreds of stages!
An adventure to seek the Soul Stone!

■ When Adventure Mode gets too difficult, try the Tower of Challenge!
Test your skills in the Tower of Challenge for fabulous rewards!

■ Try the Arena Combat if you think you are ready!
Test your strength by dueling against other heroes!
Claim several hundred gems every 3 days as a bonus reward!
Forum Thread: Rush (Rise up special heroes) (by SungWon Woo)
---
Save Dash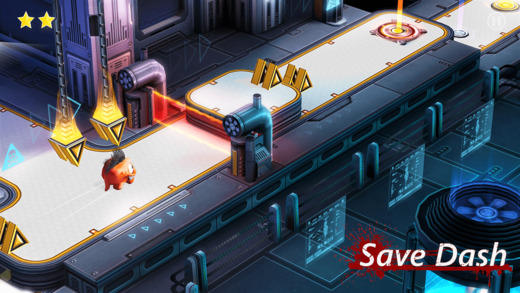 iTunes Description
Save Dash is a hardcore one touch running arcade game.

Challenge yourself in one of the most addictive, challenging and truly hardcore arcade games on App store.

All you need to do is to jump through 18 different sectors and save a small creature called Dash.
Forum Thread: Save Dash (by 10ravens)
---
Schattenspiel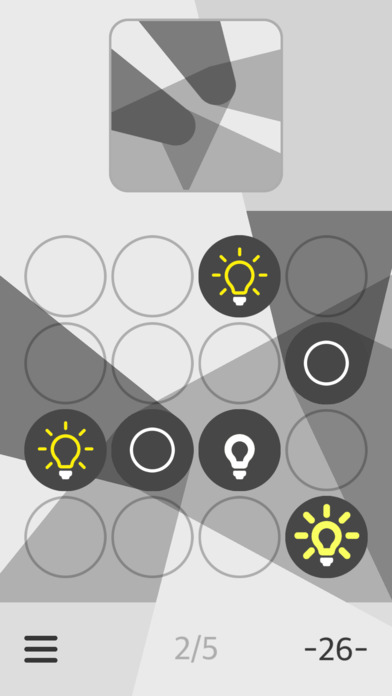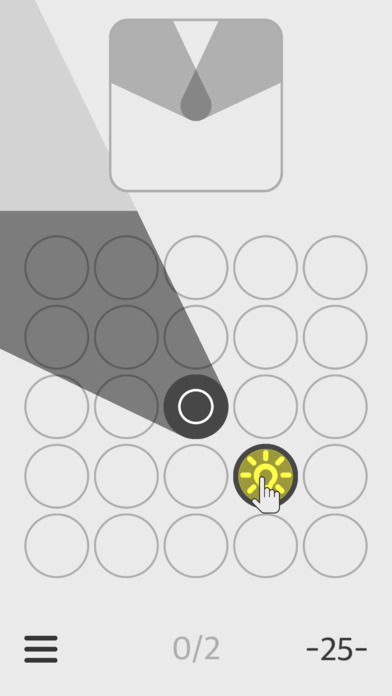 iTunes Description
Schattenspiel (german, = shadow theatre) is a puzzle game about the art of light and shadow. Lamps generate light – blocks cast shadows. By arranging the lamps and blocks properly, a unique piece of art is created in each level.

Features:
– 81 level (can be solved normally or perfectly)
– Achievements, Leaderboards & iCloud savings
– Haptic feedback (iPhone 7/7 plus)
– No advertisements or in-app purchases
– one handed portrait play without time pressure
Forum Thread: Schattenspiel (By Tobias Werner)
---
Secret Files 2: Puritas Cordis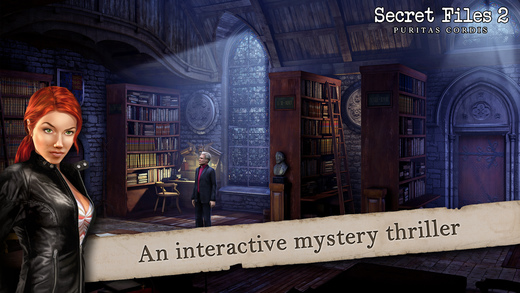 iTunes Description
Volcanic eruptions, earthquakes, tsunamis… the world is on the brink of disaster. Are they just random accidents, the results of a climate change or is the world about to end? As Nina Kalenkow and Max realise that all these events have been predicted by a medieval prophet they get deeply drawn into these mysteries. Nina and Max have to travel around the world as it gets clear that a global catastrophy is on its way. Can long lost documents in Paris help with their investigation or can the solution be found in an ancient Indonesian temple complex? And what is the dark secret of the Puritas Cordis society? A dramatic race against time begins.
Forum Thread: Secret Files 2: Puritas Cordis (By Animation Arts Creative)
---
Slam Jam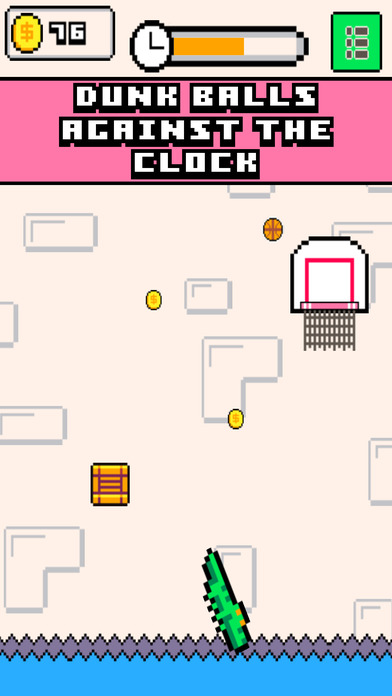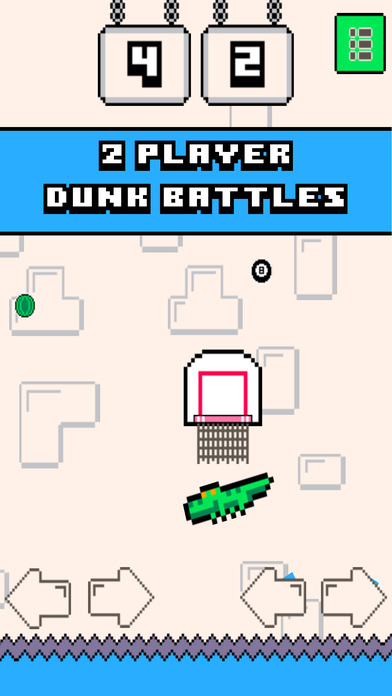 iTunes Description
Download Slam Jam and take part in the worlds craziest Slam Dunk contest.

F.A.Q

Q. Is Slam Jam the worlds craziest Slam Dunk contest?
A. Yes

Q. Does it have two different game modes?
A. Yes
Forum Thread: Slam Jam (by Electric Fruit)
---
Songbirds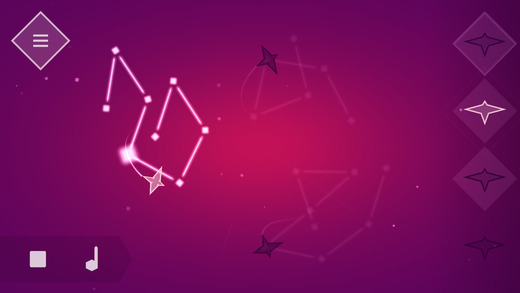 iTunes Description
Create music, compose melodies, and craft soundscapes in Songbirds – a playful musical game for people of all ages and musical abilities. Relax in a calming, creative experience as you explore the sounds of the Songbirds in three unique musical environments:

• The Sky – Draw across the night sky and these birds will create beautiful melodies. Use all four tempos to build up complex polyrhythmic patterns.
• The Lake – These birds create sound as they dive into the water. Take control of their timing to compose intricate, calming melodies.
• The Flock – Guide the flock to craft soaring meditative soundscapes. Use the moons to build up compositional layers and harmonies.
Forum Thread: Songbirds – Playful Music Creation (By Pelican 7)
---
Space Frontier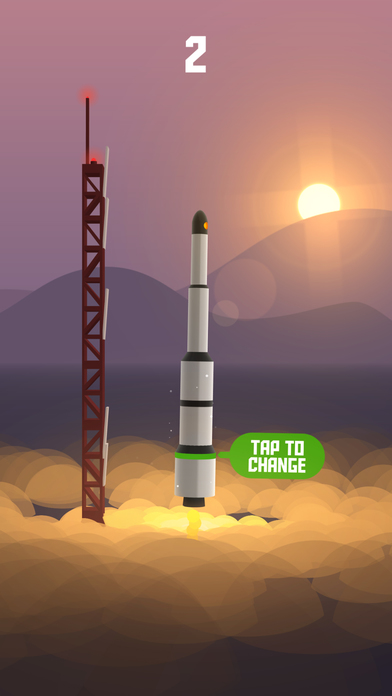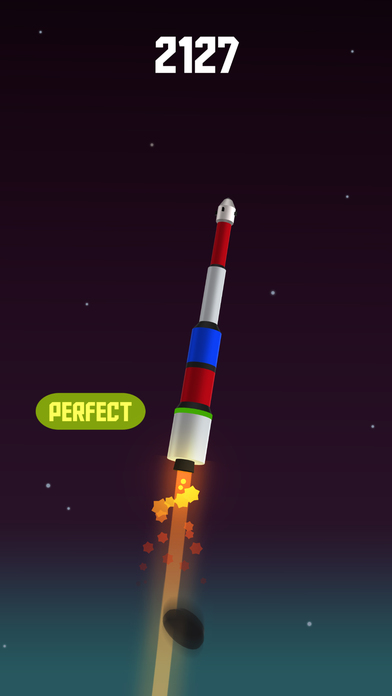 iTunes Description
Blast off for the stratosphere with Space Frontier, the addictive physics rocket game that your friends will want to play, but they can't! It's your phone, mate.

Your mission is to launch your rocket as high into orbit as possible. Simple touches control when you release each stage in your rocket. Earn in-game currency from successful launches and spend it to acquire new parts and styles.

Easy to play but hard to master gameplay means you'll be coming back again and again for one more boost.
Forum Thread: Space Frontier (By Ketchapp)
---
Spin Addict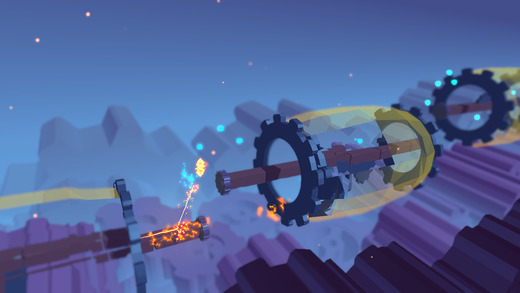 iTunes Description
Spin Addict is an electro-mechanical, painstakingly designed runner with unusual game mechanics. You'll have to literally constantly turn the world around to achieve your goals.

Compete and beat records in infinite mode by holding your device vertically. Complete 15 distinct levels while holding your device horizontally to see every detail.
Forum Thread: Spin Addict (by h8games)
---
Square Juggle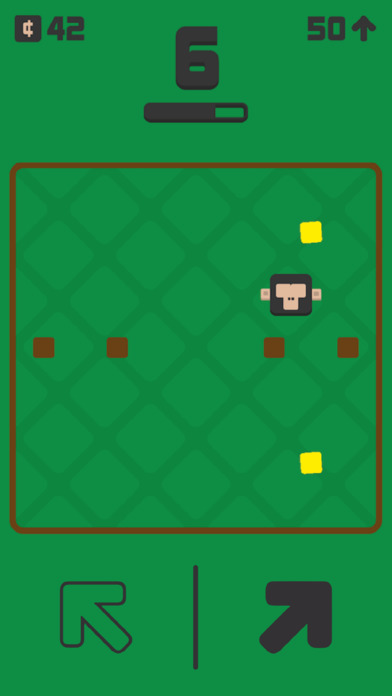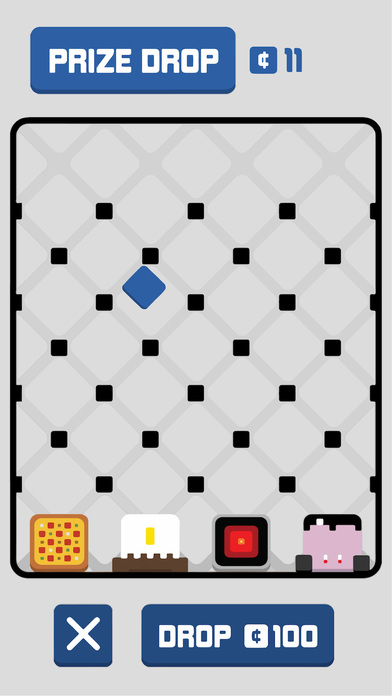 iTunes Description
Welcome to the Juggle! Square Juggle is a love letter to squares. You play as a square, grabbing point squares, while avoiding tons of enemy squares. Who doesn't wanna play something like that!?

Control your square with ninja-like precision by tapping the left and right jump arrows. Grab the 4 points before time runs out, while avoiding the walls and enemy obstacles. 1 hit or an empty timer and you'll burst to bits. Also features Challenges: time-based survival levels. Collect coins along the way and use them to unlock new characters in the prize drop game.
Forum Thread: Square Juggle (by Appsolute Games)
---
Star Tap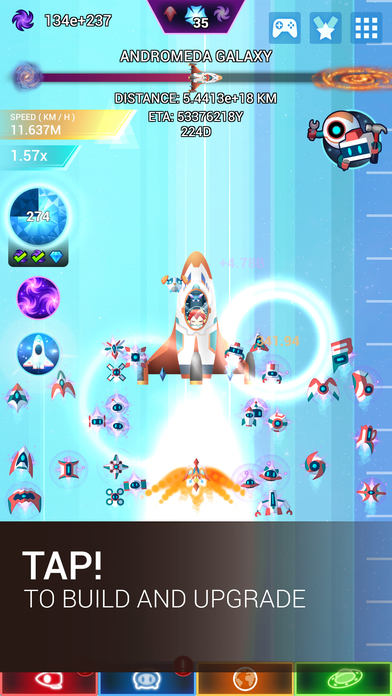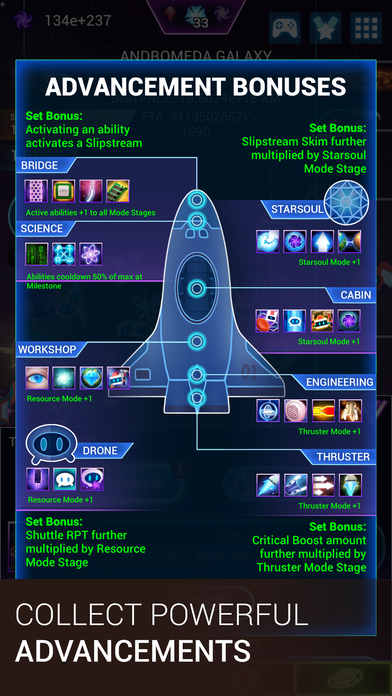 iTunes Description
Stella is about to embark on a journey like no other and she is determined to make it. Space is a whirlwind of unknowns and she has no idea what to expect. It's a long journey and you're the only one who can help her on this impossible mission!

Will Stella be able to fulfill the promise of a lifetime?

Star Tap is an idle space clicker where you follow Stella's journey into space and beyond, as she attempts to travel where no one has been before. Go on the journey of a lifetime to planets, constellations, galaxies and more!
Forum Thread: Star Tap – Idle Space Clicker (By Inzen Studio)
---
Taps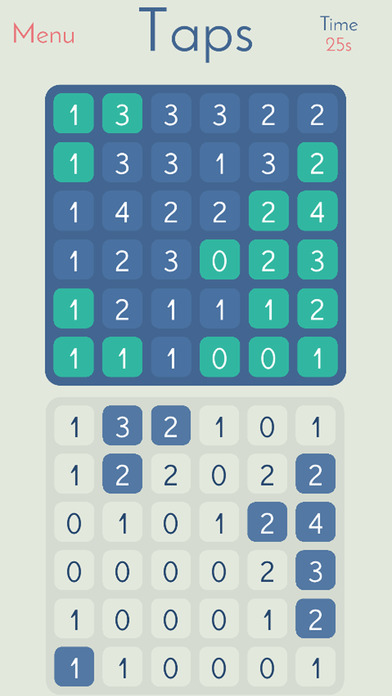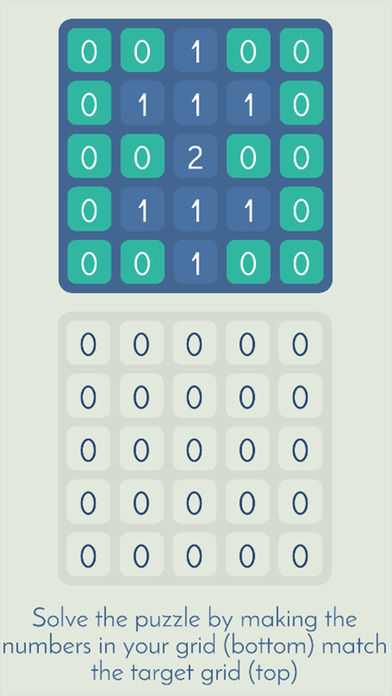 iTunes Description
Open your mind to the simplicity of Taps and discover the ever growing challenge that awaits.

* Evolve your strategy to play your way through two campaign modes with different styles of play
* 200 campaign levels to enjoy
* Play an infinite number of custom games at your preferred difficulty
* Compare your times globally and with friends
* Relax as you play, with a lovely soundtrack

Take the journey and enjoy the puzzle you have been waiting for.
Forum Thread: Taps (by Russell King)
---
Tiny Defense 2
iTunes Description
The army of evil Machines is back. The Minirobots need your help once again. Welcome to Tiny Defense 2!

Tiny Defense 2 is a whole new level of the cutting-edge and charming gameplay in the sequel to the original title that hit millions of people. Now it's back with newly enhanced gameplay, cartoon-style graphics, and tons of new content. Take command of the Minirobot forces and defend the planet against hordes of brutal Machines!
Forum Thread: Tiny Defense 2 (By Picsoft Studio)
---
Tomy Bear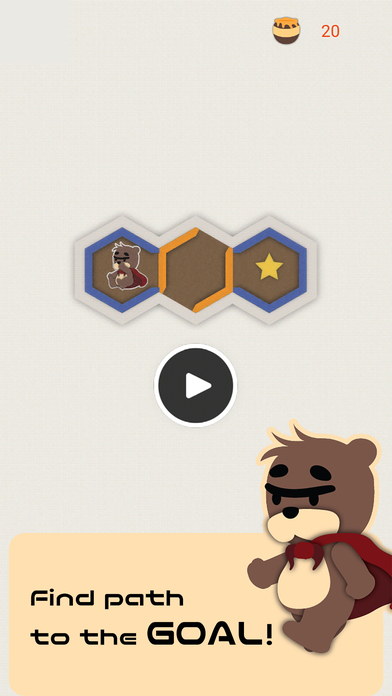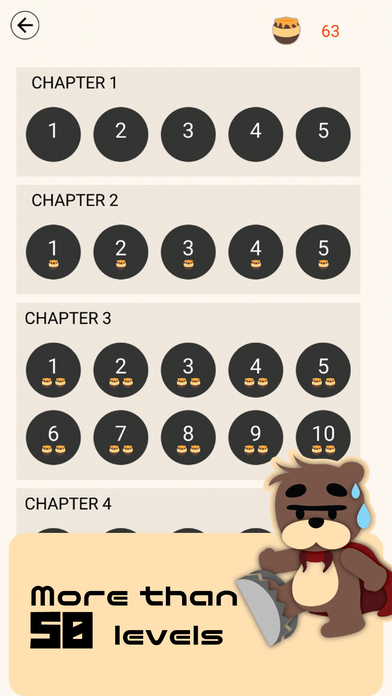 iTunes Description
Can you find path to the goal for Tomy Bear? Tomy Bear is a FREE path finding puzzle game, where you need to rotate hexa rooms to connect paths.

EASY? DIFFICULT?
– Simple rule with rotating rooms to find path.
– Easy to learn and fun.
– Collect all honey would be challenging.
– Brain teasing puzzle for all ages.
Forum Thread: Tomy Bear (by Cereals Lab)
---
Tumblestone
iTunes Description
Tumblestone is the first original action-puzzle game of the past fifteen years. Solve progressively more difficult and creative puzzles, help a sausage make friends, and find out what happened to the Tumblecrown. Tumblestone completely reinvents the matching genre into a deep and cerebral puzzle solving experience that you won't forget!
Forum Thread: Tumblestone (By The Quantum Astrophysicists Guild)
---
The Witch's Isle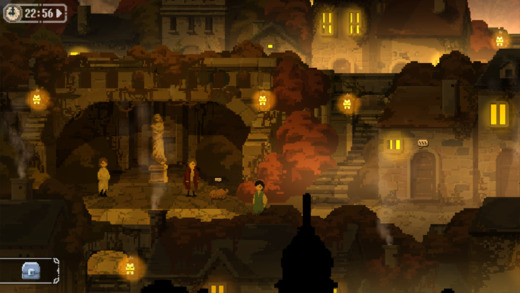 iTunes Description
On a solitary island somewhat removed from the continent, there is a town—a town ruled by a witch.

One night, one of the villagers gets a sudden visit from a witch, who puts her under a curse. If she doesn't find the witch's stolen urn by 4:00 a.m., the curse will kill her. She begins her search, but along the way she starts hearing more and more about the secret of the witch.
Forum Thread: The Witch's Isle (by COCOSOLA Inc.)
---
1-Bit Return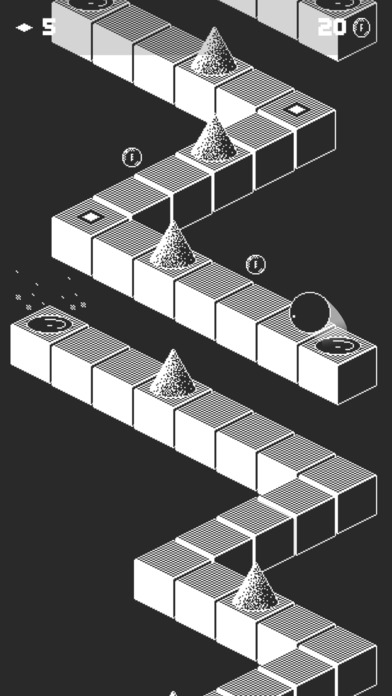 iTunes Description
1-Bit Return is a Super Fun, Retro Isometric Platformer.
Its Classic Style Features Retro PixelArt with Chiptune Sound Effects.

Face 25 Arcade Challenges or Compete with the World in an Endless Adventure.

Over 40 Randomised Worlds, 25 Challenges with Unlockable Characters and Much More.
Forum Thread: 1-Bit Return (by Aaro Arts)
---