This morning, Nintendo published their profit and sales for the first quarter of the 2018 fiscal year. Anyone who has been following the Japanese gaming giant over the past few months will know it's been a huge year for Nintendo, whether in the medium of mobile gaming or more broadly onto the Nintendo Switch, their new console that is seemingly non-existent on store shelves. However, especially considering their dire fortunes this time last year, it's still surprising to see just how much profit Nintendo did manage to earn over the last quarter. Between April and June, the company exceeded predictions and generated 16.2 billion yen (approximately $145 million) in profit, with 9.1 billion yen (excluding 3.3 billion yen from Pokemon GO (Free)) of that sum coming from its smartphone business.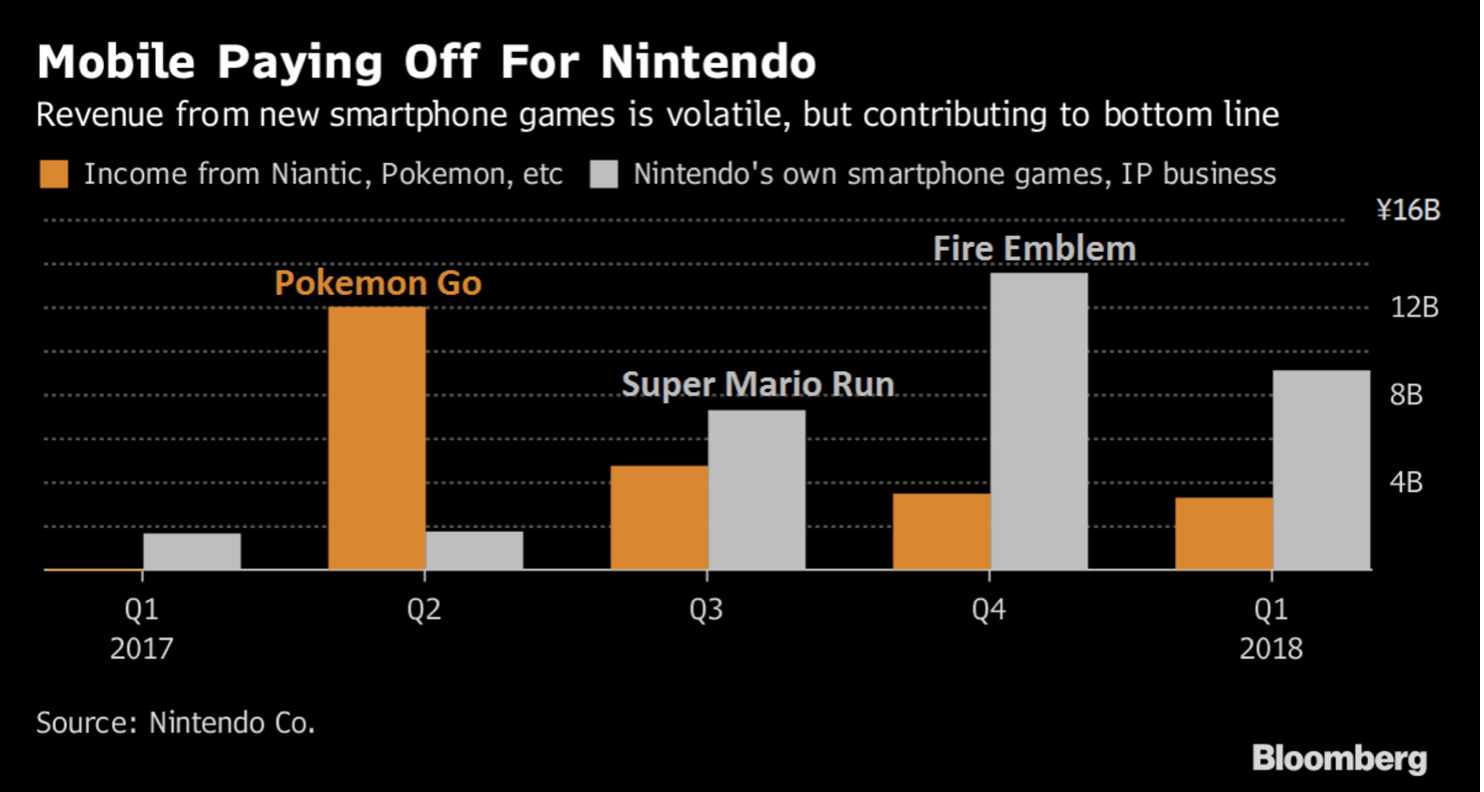 (Source: Bloomberg)
While the mobile gaming profits was down from 13.6 billion in the previous quarter, it marks a 450% increase from its paltry Q1 2017 earnings of around 3 million yen from Miitomo (Free), which can be largely accredited to the runaway success of their latest title Fire Emblem Heroes (Free). As well as purely smartphone success, the company managed to sell 1.97 million Nintendo Switch units over the period, which adds up to a formidable 4.7 million units in lifetime sales. Considering the stock shortages that could have made this figure far larger in size, these numbers are mightily impressive, and in line with the sales of the DS and Wii in their first four months after release.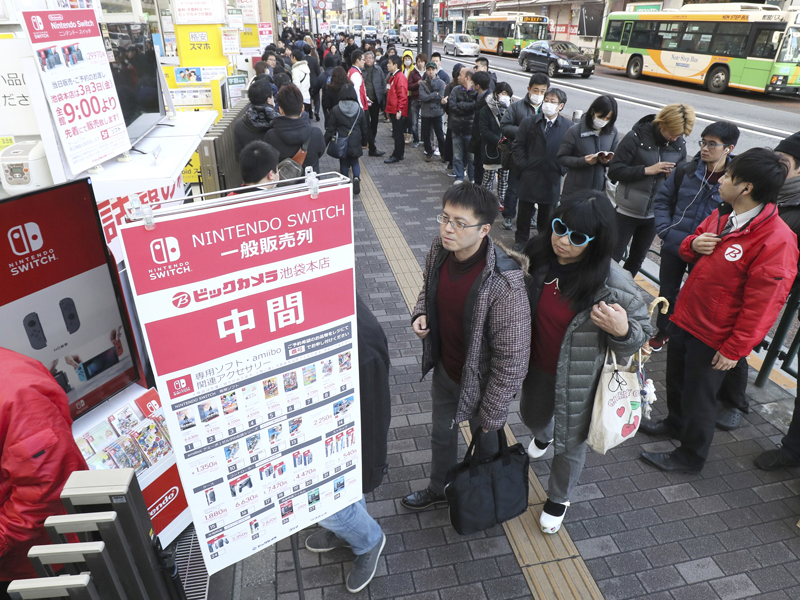 (Source: AAP)
All these stats are great, but what do they actually mean in practice? The most obvious one is that the Nintendo Switch and its console-handheld hybrid concept is one that is popular with a significant number of people. Considering its composition as a tablet with detachable controls either side of it, the success of the Nintendo Switch emphasises the feasibility of devices like the iPhone, iPad and even the Apple TV as serious 'hardcore' gaming devices. While you can point at the ridiculously popular IPs such as Zelda and Mario Kart for a proportion of the Switch's success, it still feels like Apple has missed a trick on not capitalising on this latent demand before Nintendo swooped in with their new console.
The other inference that can be made is in reference to Nintendo's future mobile gaming model. Despite its impressive download statistics, the Super Mario Run (Free) model is one that will likely never be revisited by Nintendo after the success of Fire Emblem Heroes and Pokemon GO. Nintendo did emphasise their rhetoric that Super Mario Run was mainly to bring the mustachioed plumber and their brand as a whole back into the public conscience, and perhaps the popularity of the game did play a part in the resulting success of the Switch, especially considering Super Mario Run's release on the periphery of the console's announcement. Ultimately, it's hard to draw a correlation between these two factors, and the only true assumption that can be made is that the upcoming Zelda and Animal Crossing iOS releases will likely not share the free to download and $10 IAP model that Super Mario Run possessed. However, the bottom line from all these statistics, is that Nintendo is doomed – don't let their unbridled and unprecedented success suggest otherwise.
[via Bloomberg & GoNintendo]