Legendary Pokemon have been one of the most requested and eagerly anticipated additions to Pokemon GO (Free) since the game released just over a year ago. While Niantic have remained tight-lipped over when Articuno, Zapdos, Moltres and co would make their debut in the ridiculously popular augmented reality release, signs that Legendaries would appear within the game have occurred over the past few months. Today, through an epic reveal trailer reminiscent of that Super Bowl commercial from January 2016, Niantic have announced that Legendary Pokemon will be available to battle in Raid Battles, and then to subsequently catch, in Pokemon GO later this month.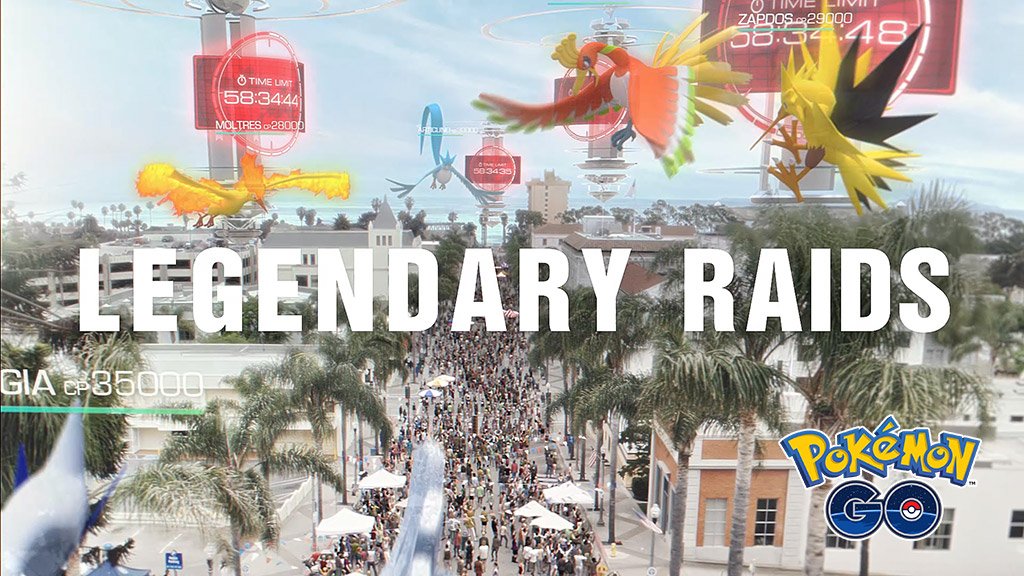 The reveal of Legendary Pokemon is, as many speculated, set to coincide with the upcoming Pokemon GO Fest in Chicago on July 22nd. If the attendees catch enough Pokemon to fulfil the Pokemon GO Fest Challenge Windows, a Legendary Pokemon will appear for a battle in the Grant Park. If the monster is defeated, then that Pokemon will start to appear in special worldwide Legendary Raids after the festival has ended. In line with the mechanics of the new Raid Battle system, the Legendary Pokemon will be available to catch after they have been successfully defeated – however such powerful beasts cannot be placed in gyms.
While the addition of catchable Legendary Pokemon is basically a dream come true for any fans of the series, myself included, I can't help but feel that this will serve as a sort of end point for the game amongst many of the more enthusiastic trainers – at least until the cast of creatures from Hoenn become available. Also, an absence of Raikou, Suicune and Entei from the trailer is disappointing, but I guess it gives Niantic another trick under their sleeve for later events. Whether you're lucky enough to attend the Pokemon GO Fest, or just simply want to catch 'em all, let us know your thoughts on the addition of Legendary Pokemon on our Discord server.