Welcome once again to another week full of brand new iOS games! This week brings a semi-surprise release of the remastered version of classic LucasArts adventure game Full Throttle, and like previous Double Fine remasters you can switch back and forth between the original and remastered graphics. There's also the no-longer-in-soft-launch releases of Glyph Quest Chronicles and WWE Tap Mania, and Noodlecake's latest arcade masterpiece Leap On! has been getting rave reviews so far. And as always, much more! Plus Layton's Mystery Room should be on its way but didn't quite make it in time for this post, but we'll give you a heads up when we see it. Comb through the full list of new games below and let us know in the comments which ones you've got your eye on this week!
---
Beardmen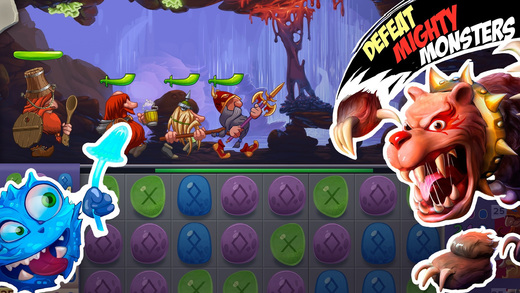 iTunes Description
Take the mightiest warriors for the tap-3 battle, evolve them and open up a vail of your destiny.
Discover a lot of miniclip, watch funny videos and enjoy sugar music.
Find pocket monsters, ( pokemon ) in Forgotten Lands and catch them with a chain.
Search underworld RPG, Quest and defeat caterpillar guardian.
Your citadel will grow in the future as Beardmen, civilization.
Forum Thread: Beardmen (by SPACE MONKEY GAMES FACTORY INTERNATIONAL LLP)
---
Blocky Moto Racing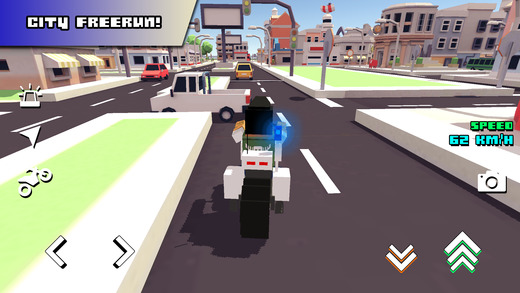 iTunes Description
Welcome to new Blocky Moto Racing game!
Ride motorcycles and get more driving experience.

You can play in three game modes. Choose your favourite one and hit the road!
Realistic bike physics will guarantee you a lot of fun. Especially during often crashes!
That's why you need to watch out for other road users. They often change lane without looking in the mirror! Get more skill and avoid explosions!
Forum Thread: Blocky Moto Racing (by Grzegorz Badurek)
---
Checkers by SkillGamesboard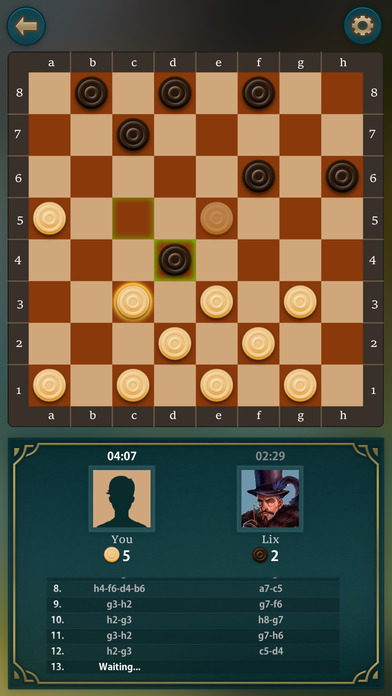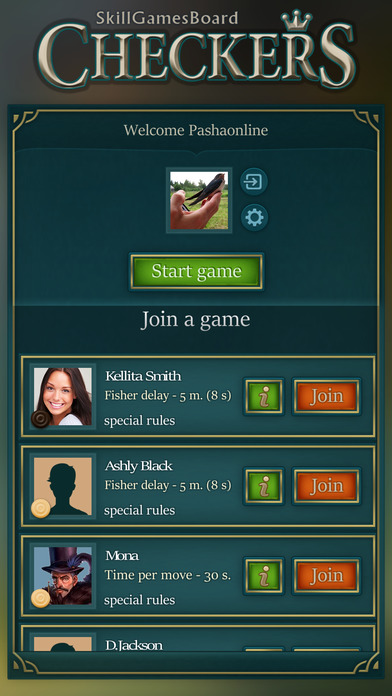 iTunes Description
Checkers, the most popular board game to play with friends on SkillGamesBoard, finally gets a fresh new look on mobile devices.

Your job remains the same and it's to capture all of your opponent's pieces by jumping over them or leaving him with no place to move. Don't forget to crown your pieces to gain a tactical advantage!

Put your logical thinking on display and clock your friends clean in all-time classic 8×8 checkers game!
Forum Thread: Checkers by SkillGamesboard (by AdoreStudio ltd.)
---
Defend The Bits
iTunes Description
A premium tower defense game!
Prepare Yourself For War! The Blocks are invading!

Defend from hordes of Blocks with your mighty BIT heroes! armed with bows, axes, cannons and even frying pans.

Hours and hours of in-depth addictive gameplay
Forum Thread: Defend The Bits (by PlaySide)
---
Eggroll!
iTunes Description
Eggy, the cute and bubbly lime green colored egg is lost and needs your help! Guide Eggy through this epic journey to find his way back home. Encounter vicious enemies, solve tricky puzzles, and face-off against the most treacherous bosses within the vast Eggroll universe.

Eggroll! is a wonderfully challenging auto-run platformer that features a simple one-tap jump control. Experience changing physics and mechanics as you roll through intense snowstorms, dive deep below the sea, and wander throughout zero gravity space. Beware! Dodge ferocious enemies, solve brain-teasing puzzles, and defeat epic bosses to make it home safe. Collect coins along your journey to spend on awesome colored shells and decorative costumes!
Forum Thread: Eggroll! (by Joseph Grosso)
---
Finger Dart: Casual Dart Online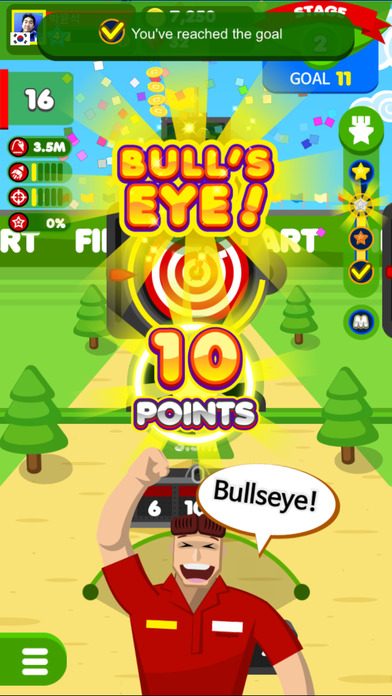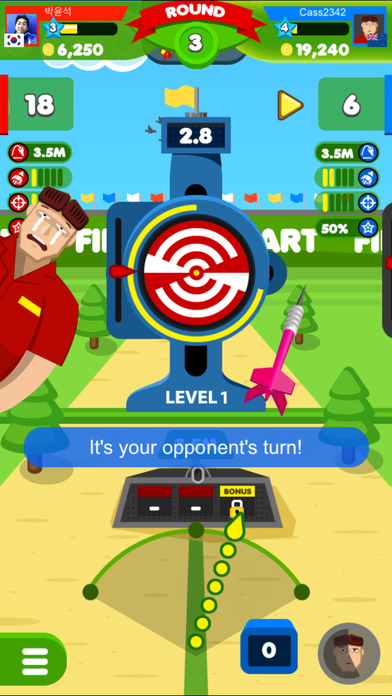 iTunes Description
Do you want to play darts against players worldwide on a mobile phone? Here's the game for you. "Finger Darts" will give you the extreme darts experience that you have never experienced before!

■ Simple and easy controls
■ Play a friend in real-time
■ Join the leaderboard and compete against other players worldwide
■ 250+ stages with various missions
■ Improve your throwing skills by playing challenge stages
■ A wide selection of darts equipments: darts, dart boards, dart machines and others
Forum Thread: Finger Dart : Casual Dart Online (by Buff Studio)
---
Finn in 1989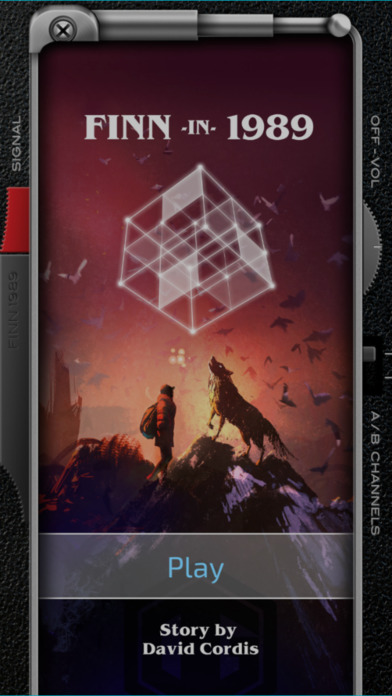 iTunes Description
Finn in 1989 is a text-based adventure, soaked in 80's nostalgia. A young boy discovers he's lost in time with only his backpack and his walkie-talkie. Help young Finn make life or death decisions, and unearth the mystery behind his disappearance.

David Cordis (Plants vs Zombies Heroes and Squids From Space) weaves a gripping interactive story of a young boy's unsolved disappearance. Help Finn solve the mystery behind his own disappearance by working with the only person who can communicate with him, you.
Forum Thread: Finn in 1989 (by Deeper Games)
---
Full Throttle Remastered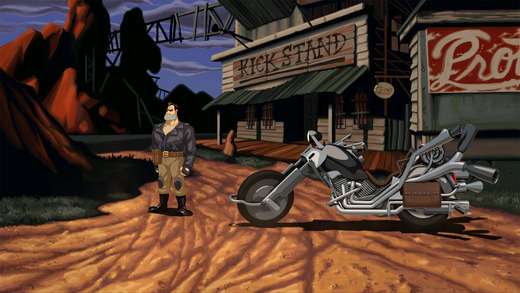 iTunes Description
Originally released by LucasArts in 1995, Full Throttle is a classic graphic adventure game from industry legend Tim Schafer, telling the story of Ben Throttle; butt-kicking leader of biker gang the Polecats, who gets caught up in a tale of Motorcycles, Mayhem and Murder.

Now over 20 years later, Full Throttle is back in a remastered edition that features all new hand-drawn and 3D high-resolution artwork with 4k support, and with remastered audio and music. Blow your speakers with movie-quality sound and a full digital score featuring the GONE JACKALS – an authentic hard-hammerin' biker band!

Players will be able to switch back and forth between classic and remastered modes, and mix-n-match audio and graphics options to their heart's desire. Also included is a concept art browser with work from Peter Chan, and a commentary track with the game's original creators.
Forum Thread: Full Throttle Remastered (By Double Fine Productions)
---
Glyph Quest Chronicles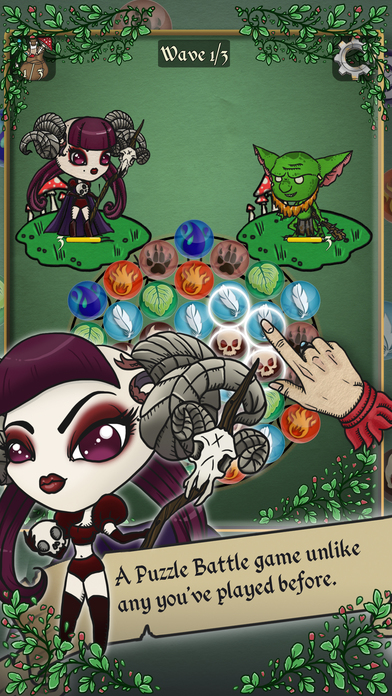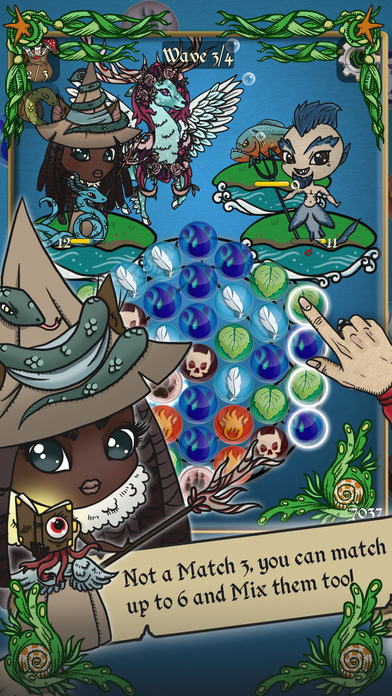 iTunes Description
The hit core mobile game, "Glyph Quest" is back! This game is no simple Match 3 puzzler. A battle game wearing a puzzle game's clothing, Glyph Quest Chronicles tests your gameplay skills to the limit. Defeat the hordes of enemies facing you by sharpening your spell-casting, arming yourself for battle with armour and weapon upgrades, and employing the right items in the midst of combat.

An exciting adventure featuring fantastic beasts, complex combos and more "just-one-more-go-ness" than you can possibly handle.
Forum Thread: Glyph Quest Chronicles (by Chorus Worldwide)
---
Goo Jump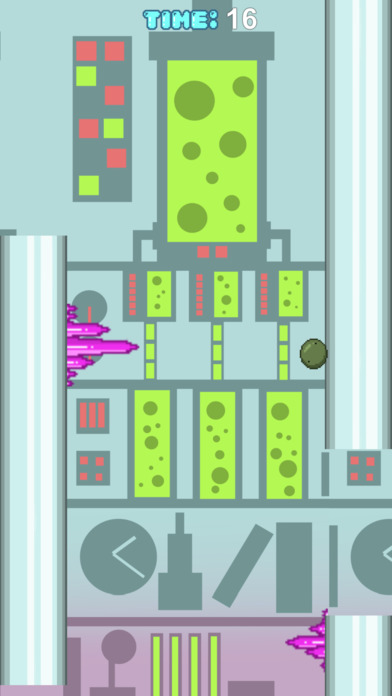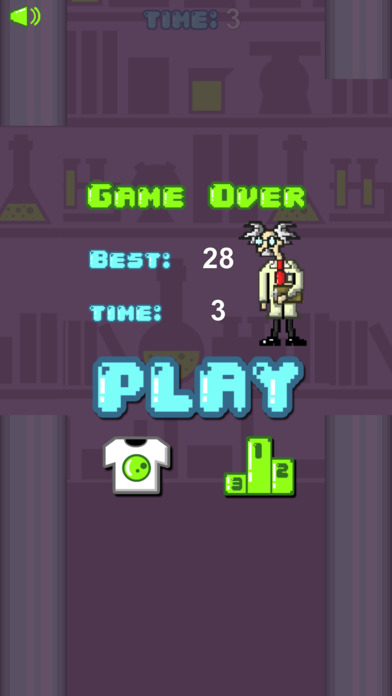 iTunes Description
Can you help the Goo escape the lab? fast paced and extremely challenging arcade game. See who can get the best time and survive the longest by bouncing off walls and dodging crystals as you get closer to freedom!
Forum Thread: Goo Jump (By Rhys shepherd)[+iPad]
---
Horse Racing Pro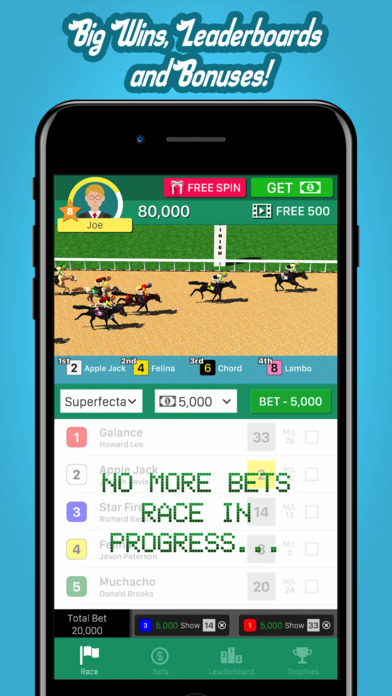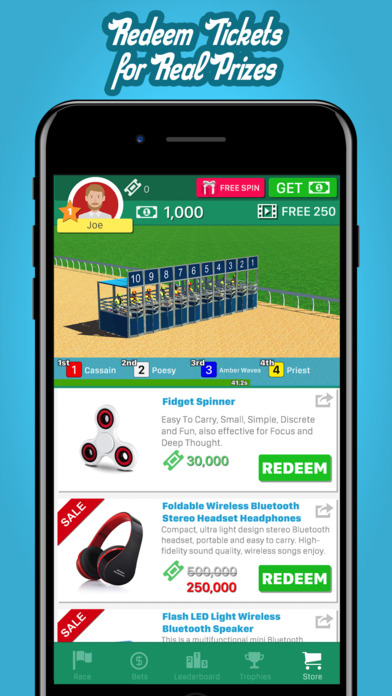 iTunes Description
Horse Racing Pro (HPR) is the most exciting simulated horse racing experience on the App Store. HPR was designed for beginners and advanced players to provide the best experience for all players. With the vast range of simulated bet types with an intuitive user interface even if you are a beginner you can learn how to bet on horses like the pros do. Play Horse Racing Pro for FREE and get your FREE Bonus Today!
Forum Thread: Horse Racing Pro (by Hunter Games)
---
.io.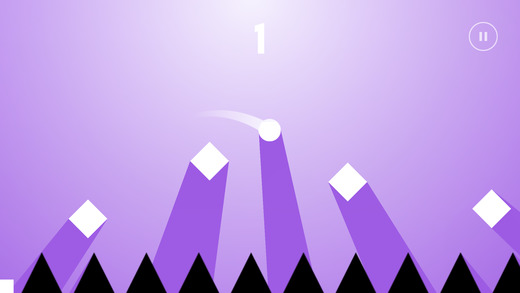 iTunes Description
"There is beauty in simplicity."
Use headphones for the best game experience.

.io. is a surreal exploration through fantastically simple and challenging geometry. Guide the lonely ball using simple one-touch mechanics through a mysteriously stunning world.

Minimal ads to help buy a coffee or two.
Forum Thread: .io. (by Konig Studios)
---
Judas Priest: Road to Valhalla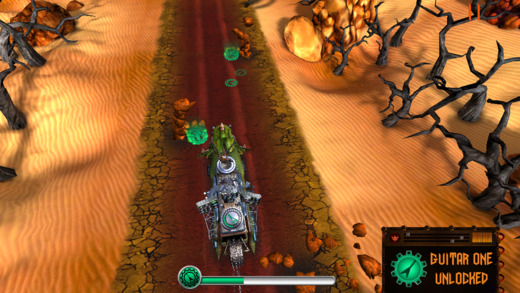 iTunes Description
Metal maniacs, are you ready to join Judas Priest on the Road To Valhalla? Your mission is to battle enemies to unlock stems and construct the classic songs from Judas Priest in this visually stunning journey of molten metal mayhem. Judas Priest: Road to Valhalla features four action packed levels and never before released stems from six iconic Judas Priest songs including Breaking the Law, Painkiller and You Got Another Thing Coming. Throughout each level, fill "stem meters" to construct the full song and advance to the next chapter of the game. The Metal God – Rob Halford, makes exclusive appearances to guide you on your journey to Valhalla!
Forum Thread: Judas Priest: Road to Valhalla (by Sony Music Entertainment)
---
Leap On!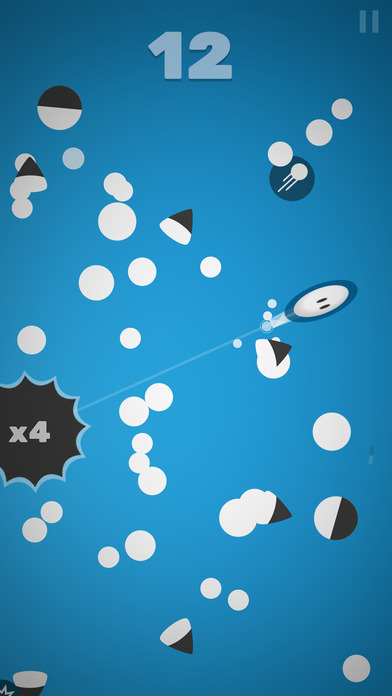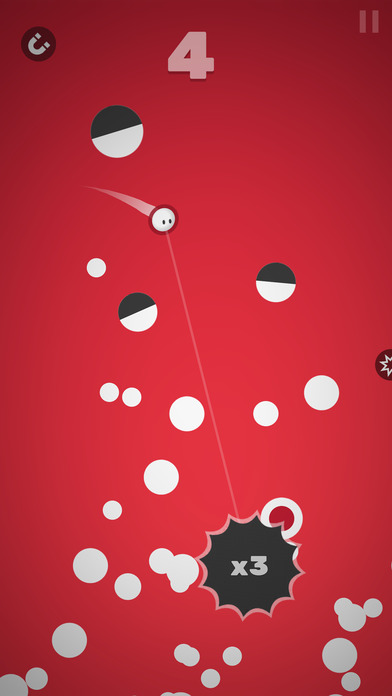 iTunes Description
Leap, smash, blast and bounce your way to the top!
Experience one touch arcade gaming at its finest.

Touch and hold to swing around the centre while avoiding the black shapes. Grab power ups and enjoy causing chaos while getting the highest score you can. Leap, live and have fun!
Forum Thread: Leap On! – Flying Pants Games and Noodlecake
---
Line Ride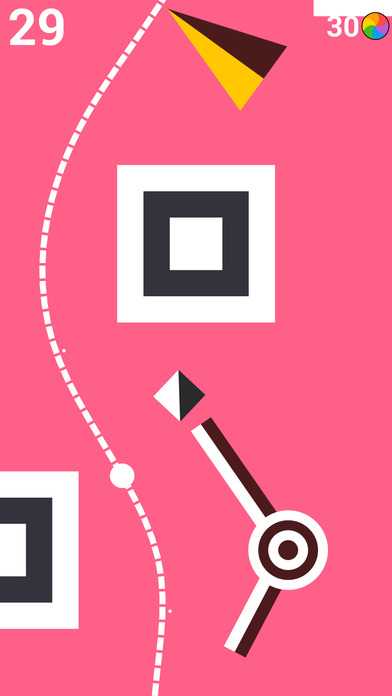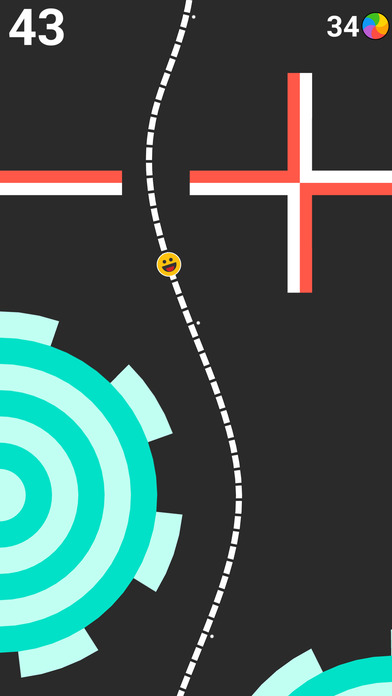 iTunes Description
Ride the line in a fun journey through an ever changing abstract world!

It's super easy to play :
– Tap and hold to dash forward.
– Let go to drop.
Forum Thread: Line Ride (by Wildbeep)
---
Mr Jump S
iTunes Description
Mr Jump is coming back in a new adventure! Help him jump his way through dozens of ingenious and tricky levels!

Mr Jump S is a one-button platform game: jump to avoid the traps and reach the end of the level.
Forum Thread: Mr Jump S (By 1Button)
---
NumTasu: Puzzle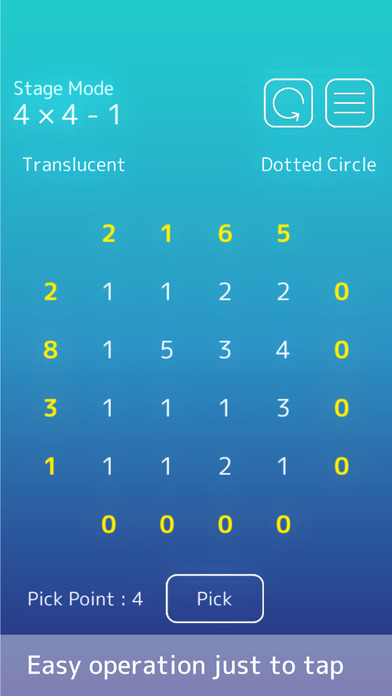 iTunes Description
In Japanese it is called 'Tasu' that the calculation adds up.

NumTasu is a puzzle game multiplied by 'Number (num)' and 'Add(Tasu)'.

It is an application that selects the necessary one from the numbers arranged in a square and completes the addition in the vertical and horizontal directions.
Forum Thread: NumTasu : Puzzle (By Kazuaki Nogami)
---
Nurbits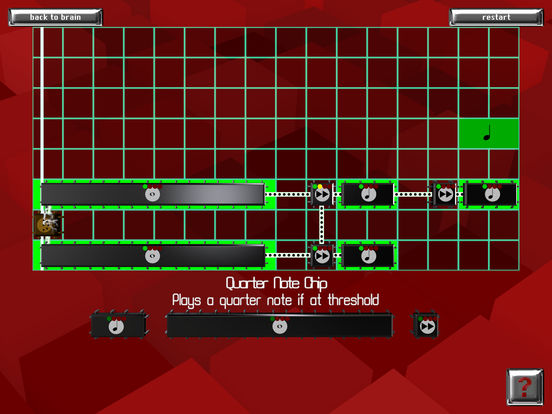 iTunes Description
Nurbits is a music puzzle game. You take on the role of a sound engineer responsible for producing music with a robot band. You must fix the wiring in each robot's brain before it can play the song.

To do so, you hook up microchips that send and receive signals the same way that neurons do. Each chip has a threshold. If it receives enough stimulation from other chips to reach threshold it will fire and play a note. To solve the puzzle you must hook up the right notes and inhibit the wrong notes. Each puzzle is a phrase in the song the player is assembling. Complete all the puzzles so the band can play the song!

Nurbits also features a creative mode. You can customize your robot band, and create and share your own songs and puzzles.
Forum Thread: Nurbits (by IS3D-Online)
---
Pauli's Adventure Island
iTunes Description
Hop, dash, fly, and float your way through rolling hills, mysterious forests, dark caves, ancient temples, and more in this epic 2D side-scrolling platformer! Explore and collect all the stars in each level for extra lives, but beware of dangerous creatures: One false step, and you'll get knocked back to square one!
Forum Thread: Pauli's Adventure Island (by Hejvisj)
---
Project MALLOW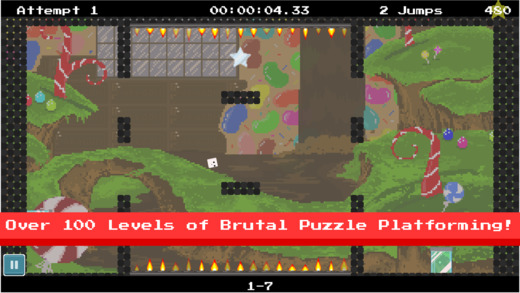 iTunes Description
Project MALLOW is a maddeningly difficult 2D puzzle platformer about an adorable, sentient marshmallow tasked with launching and sticking his way across 100+ unique levels to escape a candy factory. Along the way, MALLOW will uncover dangerous secrets about the factory's owner and history, as well as face flames, saw blades, lasers, and other scary things that will threaten his very existence.

As MALLOW, launch yourself through over 100 levels of brutal and punishing puzzle platforming. Get to the end of each level to help MALLOW escape. But not everything is as it seems: earning stars will allow you and MALLOW to venture further into Paragon Confections' mysterious factory, and uncover dangerous secrets…
Forum Thread: Project MALLOW (by Aggressive Combustion)
---
QuackButt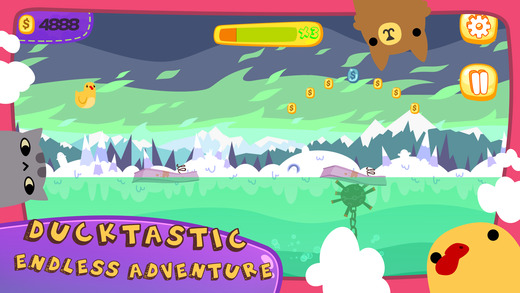 iTunes Description
QuackButt is a free to play endless runner with an adorable main character, cute graphics and a hardcore gameplay. In QuackButt you are a cute rubber duckling, who's unable to fly, so you have to use your superpowers to avoid obstacles and collect Quacoins.

How to duck? Simple! Tap up to jump in the air, tap down to dive underwater, tap on the right side of the screen to speed up.
Forum Thread: QuackButt (By Karol Zalewski)
---
Quadoban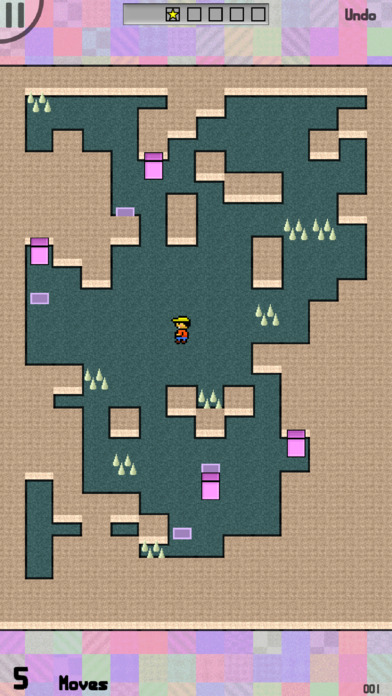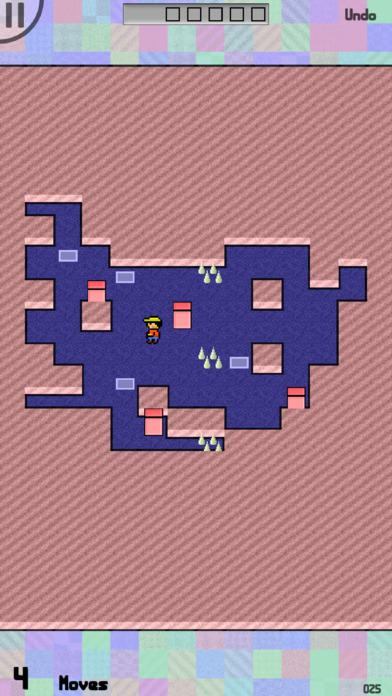 iTunes Description
Moving blocks is simple, but what if they were quantum-locked, and all moved at the same time!?
You'll have to think ahead to shift all the boxes into place, in this curiously new Sokoban style puzzle game, featuring 1000 levels!

How many can you beat!?
Forum Thread: Quadoban (by James Gamble)
---
Realpolitiks Mobile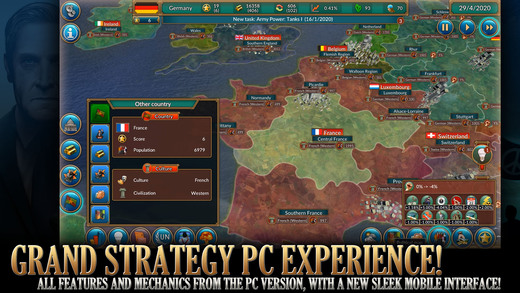 iTunes Description
Realpolitiks is a streamlined real-time grand strategy game that allows you to become the leader of any contemporary nation. Dive deep into the issues of the modern world, with its current geopolitical borders, using your country's power and economic strength to engage in military conflicts and international affairs. Choose your own method of coping with other nations' interests, unexpected events, global threats and various crises. Deal with the disintegration of the European Union, terrorism, the aftermath of World War III and many other real and fictional scenarios.
Forum Thread: Realpolitiks Mobile (By Jujubee)
---
Retroshifter
iTunes Description
Become a RETROSHIFTER as you challenge your way through a dystopian future. Overcome the security lasers by perfecting your timing and focus to rise as the greatest RETROSHIFTER in this nostalgic throwback to 80's retrofuturism and cyberpunk. Download it for FREE and start your adventure today!
Forum Thread: Retroshifter (By Murdercloud Studios)
---
Save Mongwau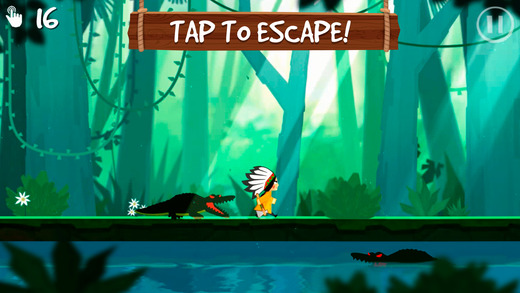 iTunes Description
A runner adventure with a story of a girl named Mika. Like every member of Mika's tribe, she has her own soul spirit – Mongwau. Evil wizard named Otaktay who was expelled from the Mika's tribe decided to steal Mongwau from Mika.

Now it's up to you how fast Mika will save Mongwau!
Forum Thread: Save Mongwau (by Geeky Raccoons)
---
Sidewords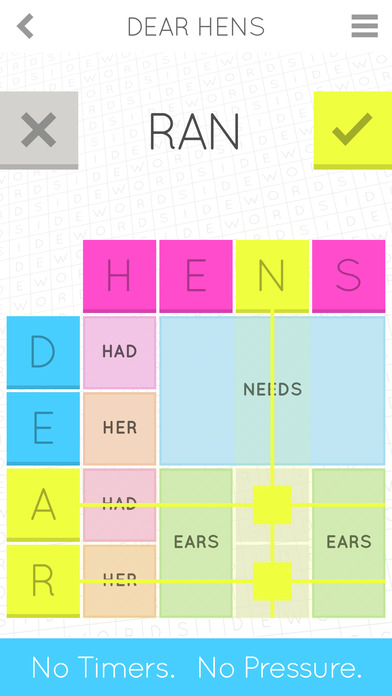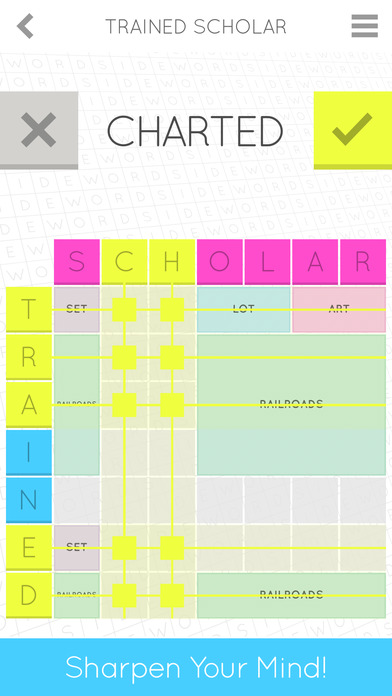 iTunes Description
Grab a cup of coffee and relax with Sidewords.

Sidewords is part logic puzzle, part word game, all original. No timers. No penalties. No pressure. Just you and a good puzzle. Sharpen your mind with hundreds of puzzles, from small and quick, to large and captivating. There's even a bonus game included! Choose a color scheme that fits your mood and environment. Get your morning started with bright colors, or unwind at the end of a long day with a dark theme.

So sit back, relax, and enjoy a good puzzle. You deserve your Sidewords time.
Forum Thread: Sidewords (By Milkbag Games)
---
Sticker Switch Quest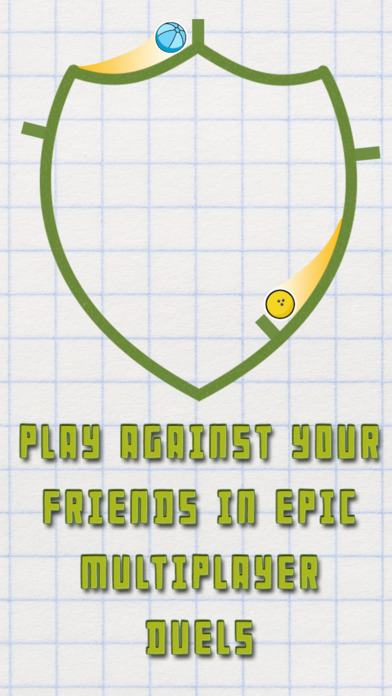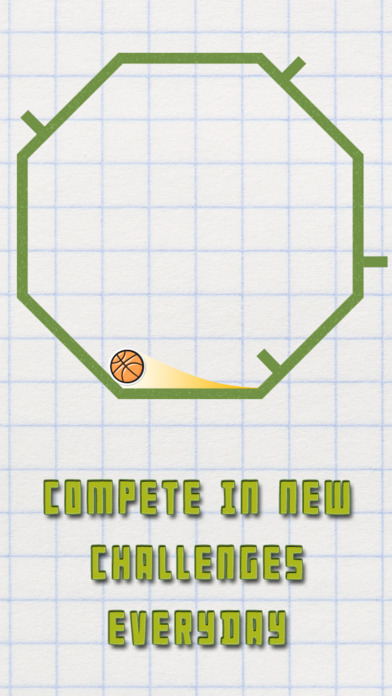 iTunes Description
Get Ready to play the Sticker Switch Quest! A super addictive new game from the creators of Infiltrate and The Ultimate Heist. In this simple one touch game your goal is to go around different shapes avoiding obstacles and collecting coins.

Use all the coins you have collected to unlock new stickers. You need to collect them all to complete the Quest. Complete all the 50 levels in the arcade mode. Once you are done with that play the crazy endless mode where you will have to make your way through multiple obstacles. Every day there will be a new challenge that will await the player.
Forum Thread: Sticker Switch Quest (by Kasi Rani)
---
Triple Agent!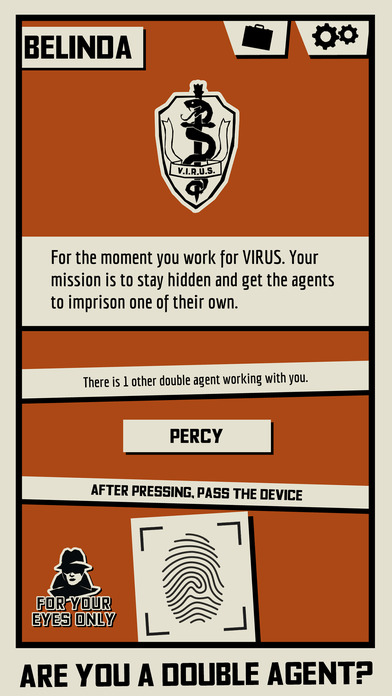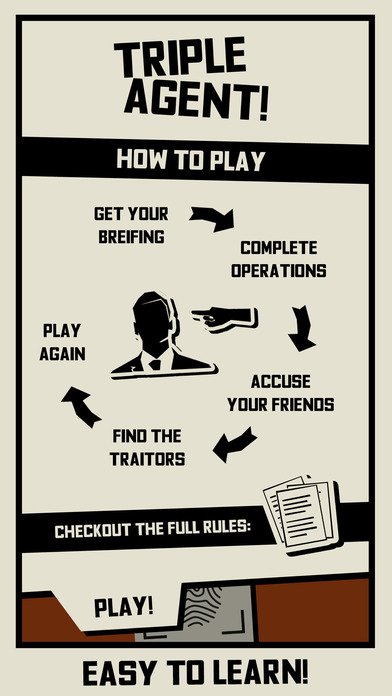 iTunes Description
Triple Agent! is a mobile party game about deception and espionage for 5 or more players. All you need to play is a single iOS device and a few friends. Each game is an intense 10 minutes of deception, cunning, and deduction.

The base game supports for 5-7 players and includes 12 operations that mix and match to make each round a completely different experience.

Buy the expansion to get the most out of Triple Agent! Get more operations, customize your game, and play with up to 9 people! You'll also unlock a special mode where you can play with Hidden Roles: Special abilities that are randomly assigned to players at the start of a game.
Forum Thread: Triple Agent! (By Tasty Rook)
---
Unlucky 13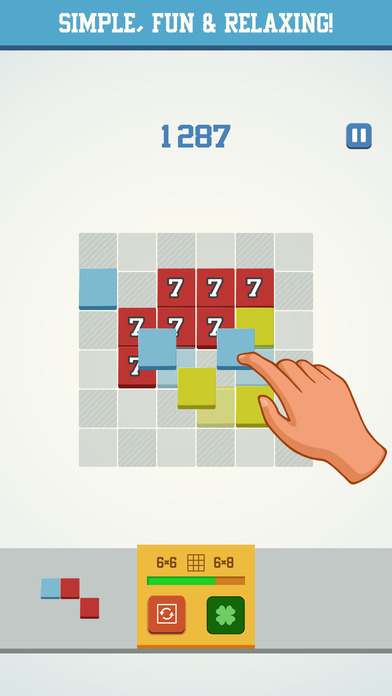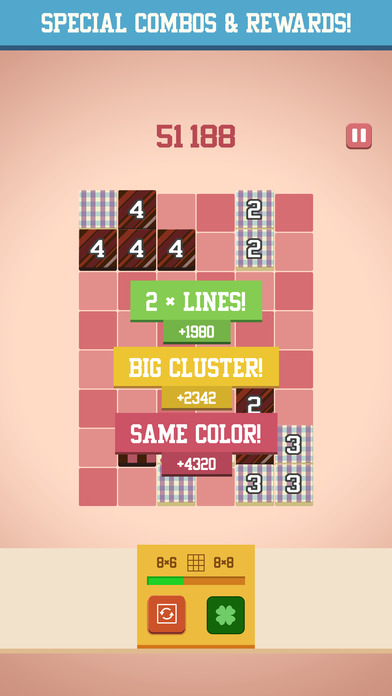 iTunes Description
Challenge your brain with our relaxing, minimal, block puzzle game! Warning: It's ridiculously addictive!

Unlucky 13 is an endless block game, created for puzzle lovers of all ages! It's made by Total Eclipse, developers of the hit brain-training game "A Clockwork Brain".

Give yourself a challenge, stay mentally fit, and unwind at the same time. No timer and no countdowns! Use your calculation and perception skills and a wide range of tactics to dominate the board!
Forum Thread: Unlucky 13 – An addictive block puzzle game (by Total Eclipse)
---
Wagers of War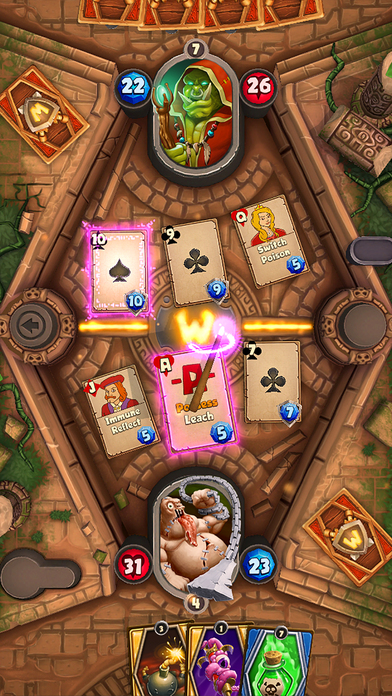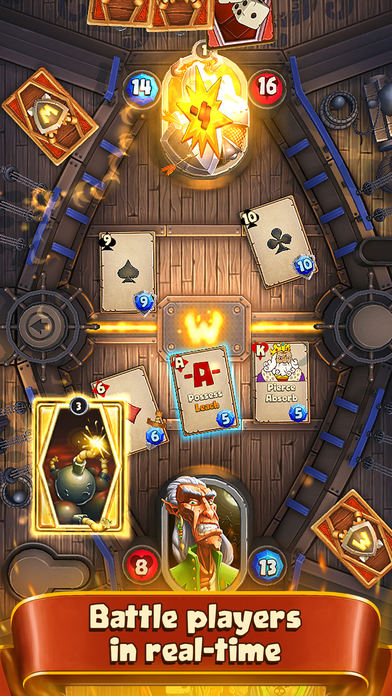 iTunes Description
Delve into a thrillingly, strategic competitive collectable card game where you'll battle your opponent in rounds of war with simultaneous decision-making. Riddled with tension and suspense, you'll need to make snap decisions in battle, anticipate your opponent's next move, and strategically build your deck to dominate.

Based on the classic card game of war, Wagers of War is accessible and engaging without compromising the depth of a collectable card game. Designed with a colorful painterly art style and loveable, quirky characters, you'll feel the world around you come to life.
Forum Thread: Wagers of War (by Jumb-O-Fun Games)
---
Wicked OZ Puzzle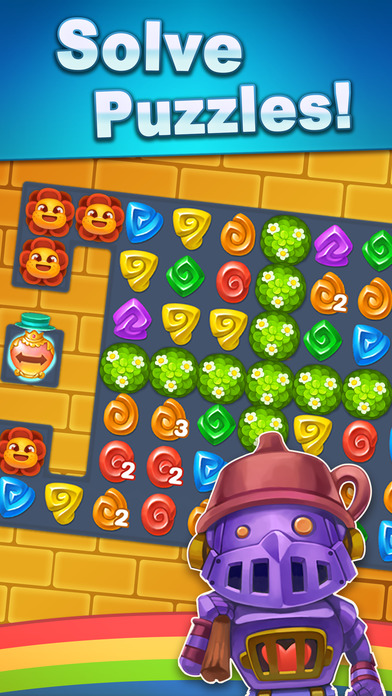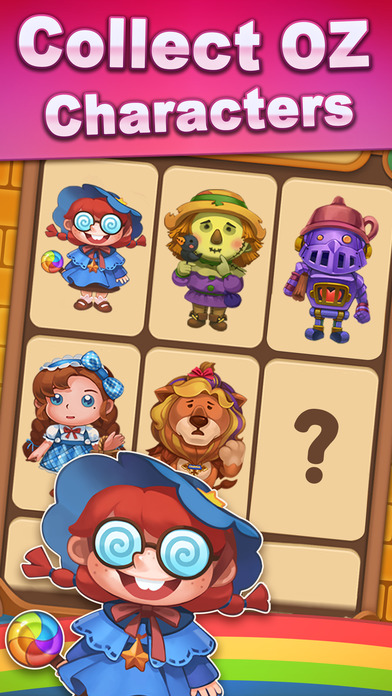 iTunes Description
Match 3 your way down the Yellow Brick Road with Wicked OZ Puzzle! The original creators of 'Wicked Snow White' presents another wicked match 3 puzzle game in the land of OZ, 'Wicked OZ Puzzle'.

Wicked OZ Puzzle is a 'Play' interpretation of new a twisted Story of the original 
Wizard of OZ by L. Frank Baum.
The story follows "OZ vs Human intruders from Kansas" theme
 adding a new fresh perspective of how OZ characters sees Human beings.

Throw Charms, Solve Puzzles, Collect OZ Characters & Meet the Wizard!
Forum Thread: Wicked OZ Puzzle (by Cogoo)
---
Wordycat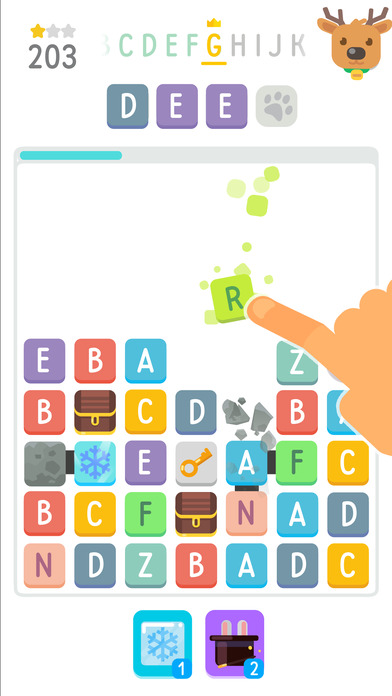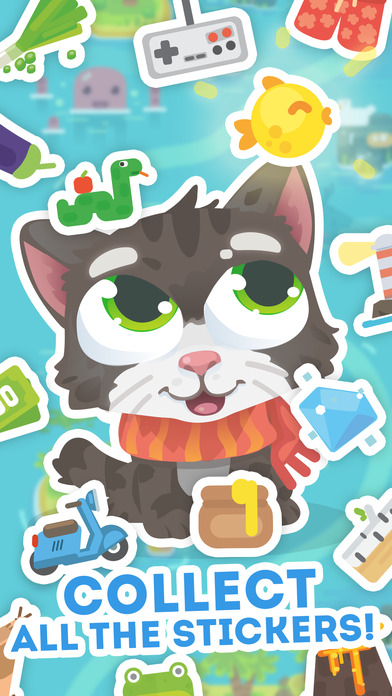 iTunes Description
Match letters, open new words – Wordycat adventures are waiting for you!

Charge your brain and help the talking cat search for all the words in 8 languages and collect all the stickers in the incredible puzzle!

Wordycat is a family-friendly physical based word game, where you have to drag and drop letters, open new words and collect cute stickers for your adventure album.
You'll even be able to use them in iMessage!
Forum Thread: Wordycat (By Indigo Bunting)
---
WWE Tap Mania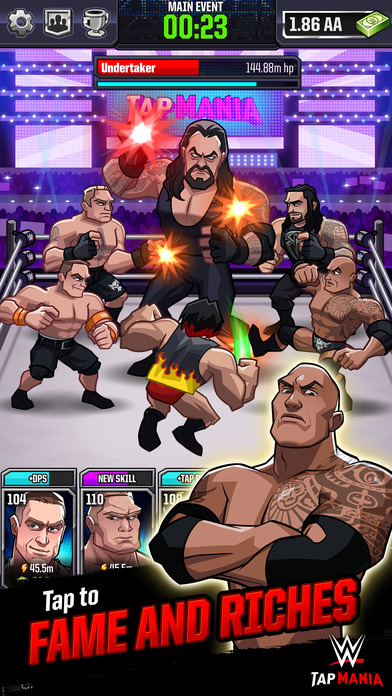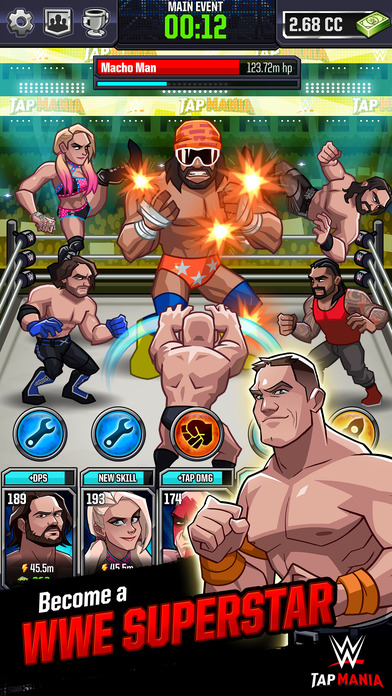 iTunes Description
Unleash your ultimate team of Superstars in WWE's new, fast-paced game, WWE Tap Mania!

In WWE Tap Mania, the action never stops. Become a WWE Superstar and battle alongside WWE's greatest Superstars and Legends. Collect Superstar cards, build your deck, and rise up to become the WWE Champion. Get in the ring and unleash the mania!
Forum Thread: WWE Tap Mania (By SEGA)
---
5 A Side Legends Football Manager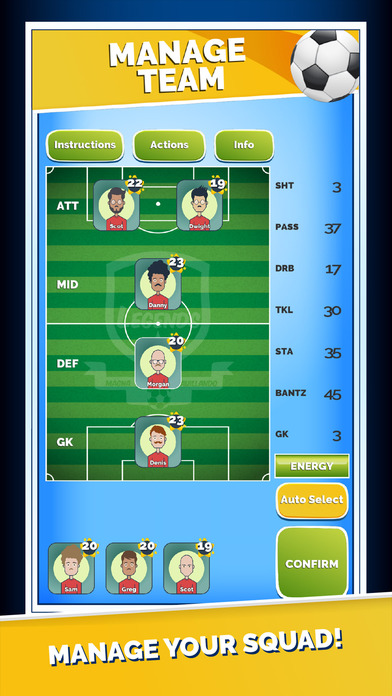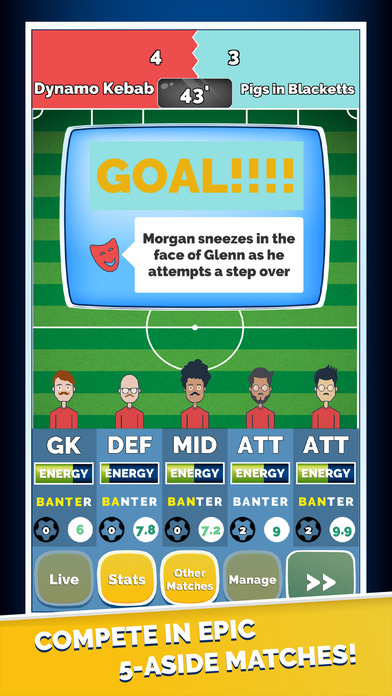 iTunes Description
Start from the bottom of and lead your 5 a side team to eternal glory! 5 a side legends allows you to manage your very own 5 a side team with all the drama, excitement and banter of real life.

We hope you enjoy the game and the effort we put into creating this, please share your thoughts with us and let us know what you want next from 5 a side Legends.
Forum Thread: 5 A Side Legends Football Manager (By Magic Crumpet)
---