King Rabbit (Free) and its predecessor Furdemption (Free) have been two of my favorite iOS games of recent times, with the former managing to make my highly exclusive Best of 2016 list at the end of last year. The brilliantly executed puzzle mechanics of both games was perfectly suited to iPhone gaming, and managed to bottle the nostalgic charm of early mobile gaming while possessing a formidable amount of depth in content, secrets and modes that could be discovered. King Rabbit has been the recipient of a number of content updates since its launch in March of last year, and even with a brand new sequel on the horizon, Raresloth have today added a brand new Sapphire Collection level set, featuring 64 of the best community created levels.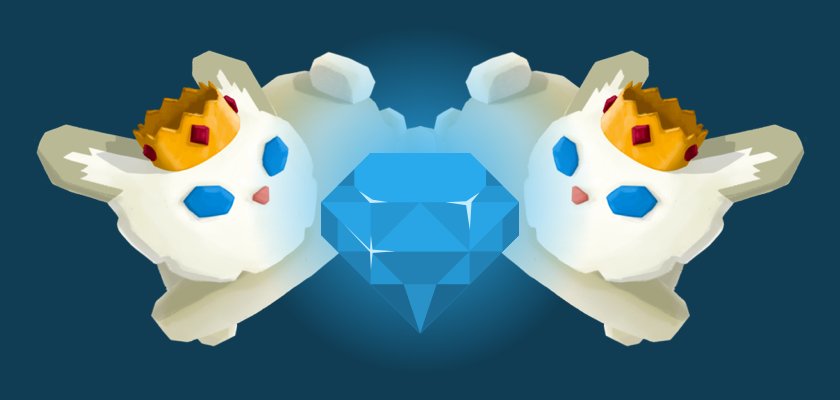 In the 2.5 update that hit the App Store today, the Sapphire Collection levels add to the previous Emerald and Ruby equivalents, and are a fantastic way of extending the lifespan of the game for anyone who may have completed the base levels. As well as the stages, new skins and run effects have been included, and numerous fixes have also been included to make King Rabbit an even tighter package. Especially for its free cost of entry, there are few better deals on the App Store than King Rabbit, and I continue to heartily recommend it to any fans of puzzle games.
While there isn't any more concrete news on the King Rabbit 2 sequel as of writing, the developers have created a Google survey asking for feedback, suggestions and requests for what you'd like to see in their newest title. If you're at all interested in King Rabbit 2, or had a blast playing the original, filling in the short survey will definitely help RareSloth attempt the perilous task of topping their current opus. For more discussion on the new Sapphire Collection level pack, jump down to our King Rabbit thread in our lively community, and if you're interested in following the development of the sequel, keep an eye on the equivalent thread in our Upcoming Games forum.