Welcome to another week of new iOS games, and it's definitely an unusual week compared to most. First off, it's quite a bit busier than your typical week for some reason. But the other weird thing is that Sega launched its Sega Forever program which sees classic Sega titles released for mobile for free, and we'll continue to see new titles every two week for the foreseeable future. The problem is that this initial batch is far from exciting, and 3 of the 5 games released were games that have already been on iOS in some fashion. Even the 2 new to mobile games are nothing to write home about. Anyway, it'll be interesting to see how that initiative evolves, but even if you're not into old Sega games there's TONS of awesome stuff on offer this week so check out the full list below and let us know which games you'll be picking up!
---
Age of Rivals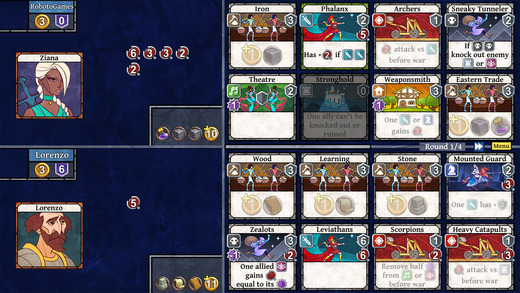 iTunes Description
Deep civilization-building strategy in a fast-paced card game! There are many paths to victory in this competitive strategy boardgame featuring hundreds of cards ranging from great pyramids and war elephants to sneaky spies and crafty merchants. Perfectly balance your city's culture, military, defense and economy to outwit your opponent and win!

Age of Rivals was inspired by strategy boardgames and designed to be ideal for 1 or 2 players to play in 10 minutes with plenty of depth and replayability. It's the "anti-deckbuilding" CCG, where having only minimal control over your deck encourages endless variety in each game and puts the focus on in-the-moment tactical decision-making.

There are no in-app purchases. All game content unlocks at a constant pace just by playing the game.
Forum Thread: Age of Rivals (by Roboto Games)
---
Altered Beast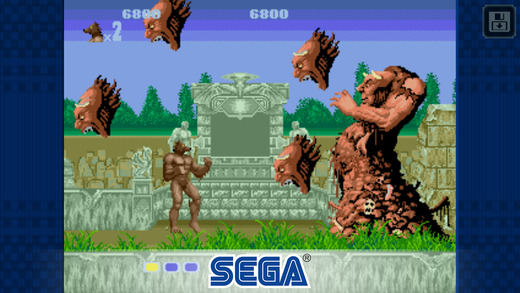 iTunes Description
Venture into the underworld in SEGA's legendary beat 'em up Altered Beast, now available on mobile. Play free and fight your way through the legions of hell!

Risen from the grave to fight the terrors of Hades – you are the Altered Beast. Morph into killer predators using mystical power orbs, then claw, maul, and hack your way to the depths of hell to rescue Zeus' daughter, Athena. Combat waves of demons, overcome grotesque boss battles, and tear the armies of the damned limb from limb!

Altered Beast joins the SEGA Forever classic games collection, a treasure trove of free SEGA console classics brought to life on mobile for the first time!
Forum Thread: Altered Beast (by SEGA)
---
Astro Chimp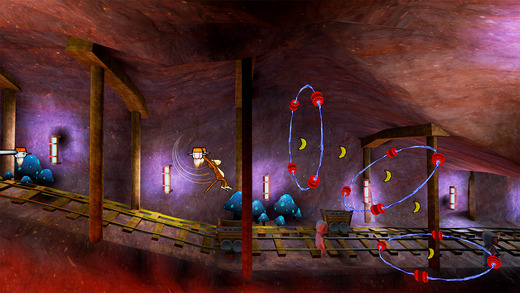 iTunes Description
Astrochimp is a beautiful action-packed 3D side-scroller; an addictive adventure game guaranteed to release your inner monkey.

Run, jump and swing your way through the Astro Chimp Space Program; a brutal set of challenges preparing monkeys for space.

A perfect blend of twitch controls and lateral thinking – time your swings to get astro chimp to the next chamber alive!
Forum Thread: Astro Chimp (by Broken Totem Studios)
---
Carrier Deck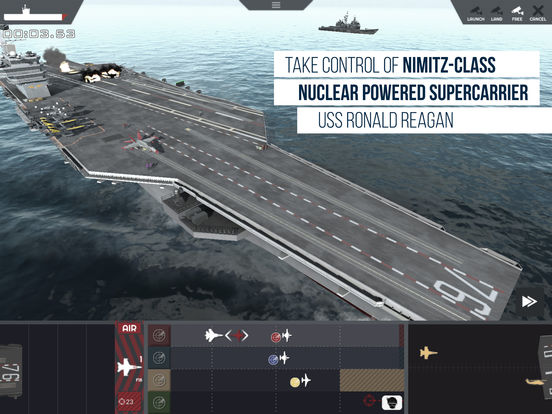 iTunes Description
Carrier Deck is a fast paced time management game where you will play as the Air Officer on board a CVN-76 in the midst of active war. You, alone, are responsible for all aspects of operations involving aircraft on the ship and you'll need to work fast to ensure everything happens in time for the highest chances of warfare success.

Load the right planes and helicopters up and ready them for the required military missions. Manage both launching and landing the planes, avoiding crashes that could spread throughout the deck wrecking multiple planes and damaging the ship.
Forum Thread: Carrier Deck (By Slitherine)
---
Cash Cow: Anniversary Edition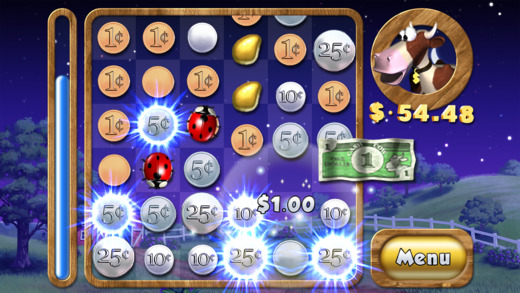 iTunes Description
Cash Cow makes pocket change add up to loads of fun! Help Buck the Cow and his friends save the farm in this original game of coin-counting. Combine small coins into bigger ones, and big coins into dollar bills! Use your earnings to spruce up the farm with new animals, plants, and buildings. Score big with gold nuggets and power-ups, but watch out for counterfeit coins and ladybugs!
Forum Thread: Cash Cow: Anniversary Edition (By Riverman Media)
---
Clouds Above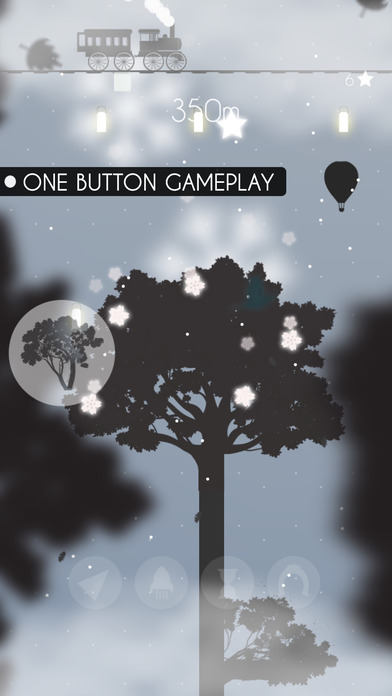 iTunes Description
Enter the magical world of the Clouds Above.
Grow Your tree as high as possible , discover the beautiful environment.
Wear headphones to enjoy the amazing sounds of the nature.
Forum Thread: Clouds Above (By Daniel Zeszut)
---
Comix Zone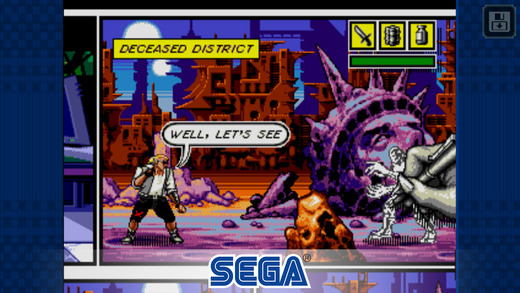 iTunes Description
Enter the Comix Zone, in SEGA's classic arcade-style beat 'em up, now available on mobile for the first time. Play free and prepare for the first truly interactive comic book ever!

You are Sketch Turner, a street-wise comic book artist trapped in a comic book world of your own creation. Journey into this post-punk nightmare world. See your enemies drawn before you and defeat them. Battle the Mutant Queen. Survive the Dead Ship and Lava Mines. Then defeat the super-villain, Mortus, to escape.

Comix Zone joins the SEGA Forever Classic Games Collection, a treasure trove of free SEGA console classics brought to life on mobile for the first time!
Forum Thread: Comix Zone (by SEGA)
---
Cubiques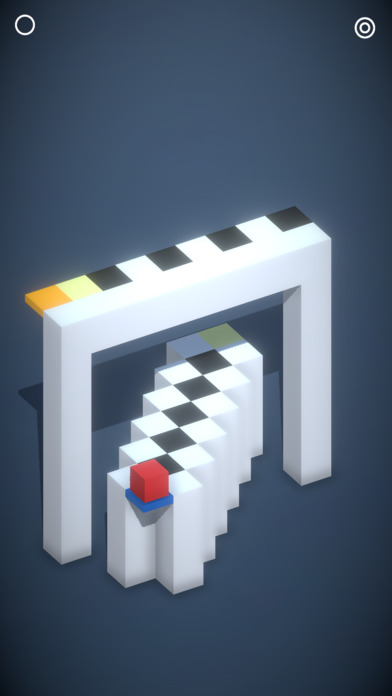 iTunes Description
Cubiques brings you a collection of challenging puzzles with a minimalistic and incredibly beautiful environment. It's a relaxing game, that is loaded with calming music and sounds that engage players through a fun adventure.

The main character is a red cube which main objective is to move through all tiles on each level.
Forum Thread: Cubiques (By Dilmer Valecillos)
---
Dark Beyond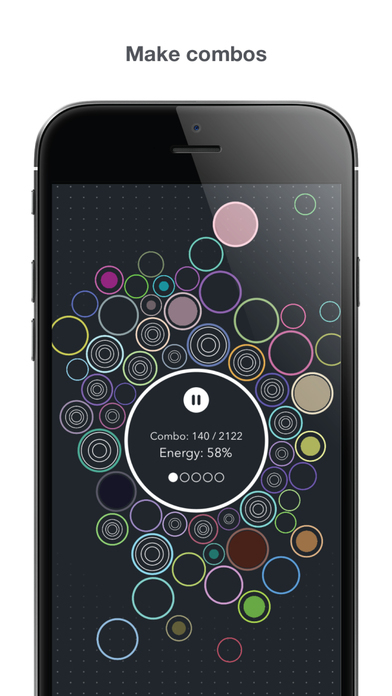 iTunes Description
Dark Beyond is setting place in the epicenter of gravity field where you have to sustain energy level by destroying circles and making combos.

This relaxing game is challenging and exciting. Like all great puzzles, Dark Beyond will keep you entertained for just a moment, or will keep you engaged for hours of fun.

Your goal in each level is to clear the circles and substain energy level by make combos, and use special game mechanism.
Forum Thread: Dark Beyond (By Oliver Papp)
---
Dash Legends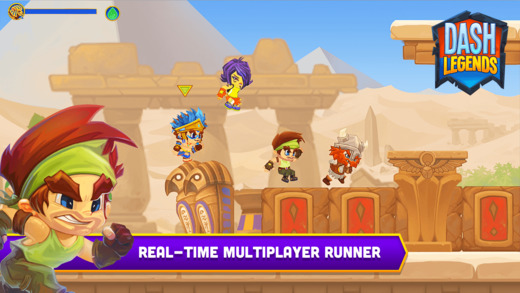 iTunes Description
Face off against friends & real opponents and show them who is the fastest legend in the world!

A real-time multiplayer runner that fits right in your pocket. Select your favorite runners and arm them with discovered artifacts & fast pets. Run down the narrow paths Amazon jungles, underground mummy tombs or burning Viking ships and pick up powerful weapons to use against your opponents. Things never slow down in this 4 person PVP.
Forum Thread: Dash Legends: Real-Time Multiplayer Runner (Umbrella + UKI)
---
Disco Mazes
iTunes Description
This game is about rhythm, motion, color and light. Far from a typical maze game, it has bumpers, spinners and mushrooms, while you control disco balls with powerup modes like disco beats, disco king, disc jockey and disco steps. Sure, there is enemy too, some futuristic punk-techno ghosts. Will you stay on rhythm for all 25 levels?
Forum Thread: Disco Mazes (by Anthony Savidis)
---
ELEV8 – The Impossi-ball Game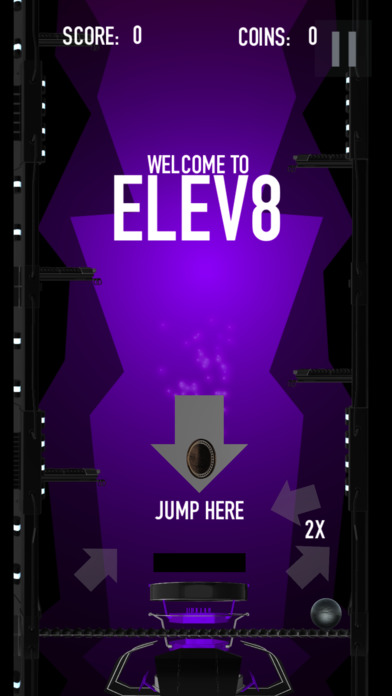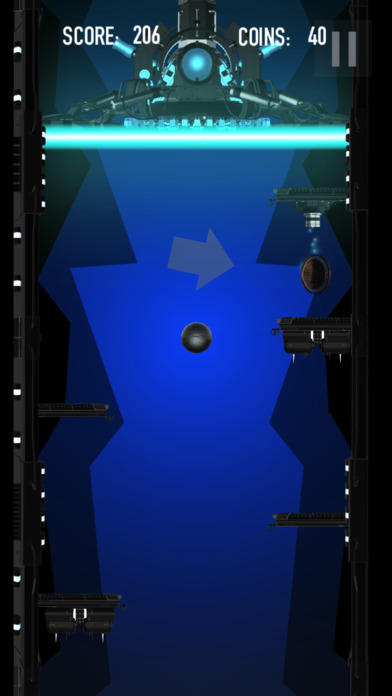 iTunes Description
Welcome to ELEV8 – The IMPOSSI-BALL GAME!

How high can you go?

Test your skills by dodging enemies while climbing your way to the top!
Forum Thread: ELEV8 – THE IMPOSSI-BALL GAME! (by Pumato Productions)
---
Figura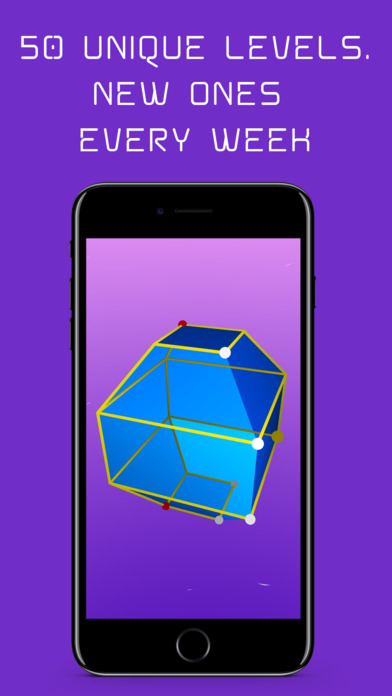 iTunes Description
Figura is a puzzle game in which you must connect the given points over the edges of the figure to solve it.

FEATURES
– 50 hand crafted unique levels with millions of combinations. New levels every week.
– 5 completely different gameplay modes with unique design.
– 10 custom soundtracks.
– Smooth graphics.
– Pay once and play forever.
– No advertisements or commercials.
– No internet connection required.
Forum Thread: Figura – Geometric Puzzle (By Vahe Arzumanyan)
---
Flick Champions Extreme Sports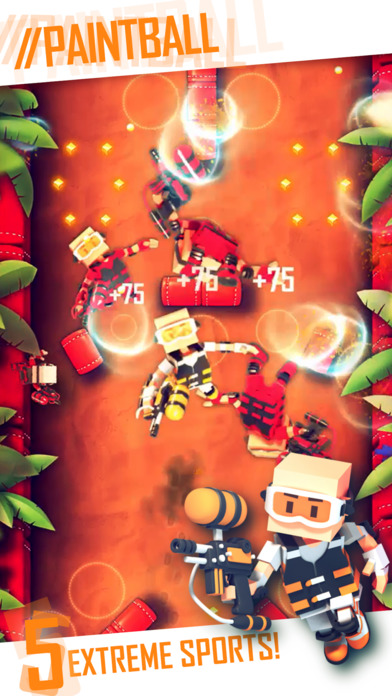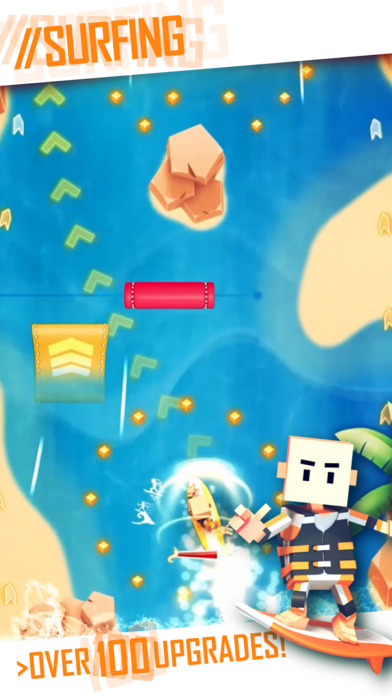 iTunes Description
It's time to get EXTREME with five of the most awesome sports on the planet! Soar through the air in your WINGSUIT, get the perfect shot in PAINTBALL, outrun the lava flow in ROCK CLIMBING, surge through the waves SURFING, and finally free run as fast as you can in PARKOUR.

Visit Extreme Islands and jump into Career Mode to win cups in every sport, conquering every discipline, challenge by challenge, on a tropical archipelago. Jump into Endless Mode and make your own choice of sport or chalk out the challenges and pit your wits, muscles, and daring against real players.
Forum Thread: Flick Champions Extreme Sports (by NAWIA GAMES)
---
Hey Wingman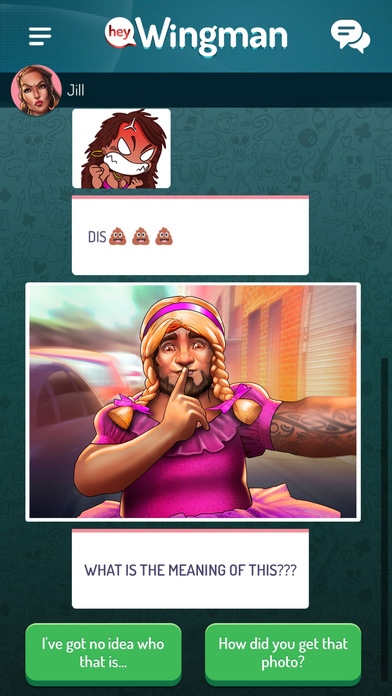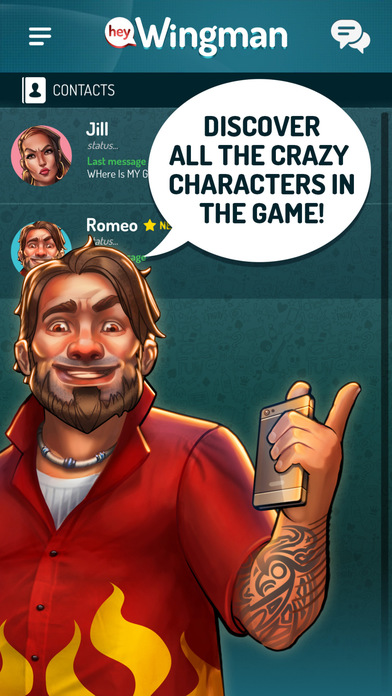 iTunes Description
Your best buddy Dan is finally taking the big step and getting married – but the bride is a real witch! It's up to YOU to guide your goofball friend Romeo through various crazy schemes to break them up. Race against time and change everyone's future in his hilarious attempts to save Dan from making the worst decisions of his life!

Put your doubts aside and guide Romeo through a crazy adventure that will change the lives of everyone involved forever!
Forum Thread: Hey Wingman (By Wopidom)
---
Hopeless 3: Dark Hollow Earth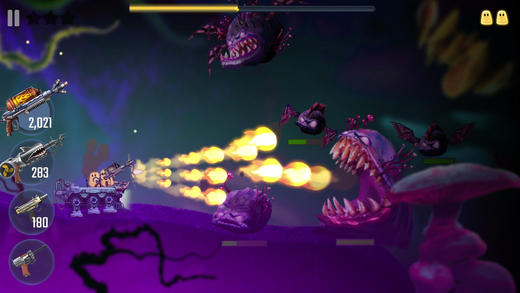 iTunes Description
The blobs are back with a vengeance! Join the ride in the 3rd chapter of the indie hit series, HOPELESS!

A journey from the frigid poles to the center of the planet in an epic quest to rescue the remaining blobs. Unlock and collect an array of carts, cars, and tanks, and arm yourself with powerful guns to defeat the evil monsters!
Experience the rich environment of the Hopeless world, from dark caves to icy planes. Upgrade your ride from one tiny cart with a pistol to a mighty war machine on wheels, ready to take on any challenge!

Do you have the skill to survive the journey? Will the blobs see the light of day? Or is it all HOPELESS?
Forum Thread: Hopeless 3: Dark Hollow Earth (By Upopa Entertainment)
---
Kid Chameleon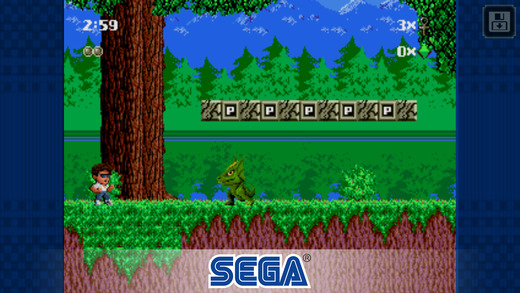 iTunes Description
Unleash your super powers in SEGA's colossal platformer Kid Chameleon! Play free and experience one of the largest platformers ever created.

You are Kid Chameleon, an ordinary kid given strange and fantastic new powers through the use of magical masks. When the villain of a new arcade game escapes into our reality and only you can stop him! Using the masks, transform into an unstoppable warrior, high-flying superhero, or human tank to bring him to justice!

Kid Chameleon joins the SEGA Forever classic games collection, a treasure trove of free SEGA console classics brought to life on mobile for the first time! DOWNLOAD THEM ALL!
Forum Thread: Kid Chameleon (by SEGA)
---
Last Day on Earth: Survival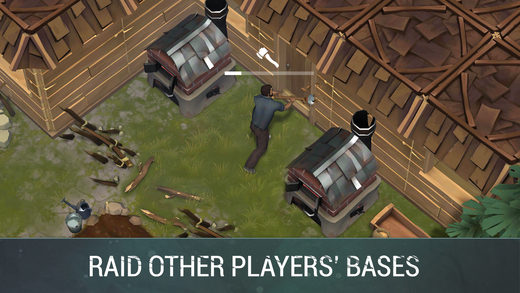 iTunes Description
Last Day on Earth is a zombie survival game, where all survivors are driven by one goal: stay alive as long as you can. There is no place left for friendship, love and compassion. When the apocalypse comes you can trust only yourself and your gun.
Forum Thread: Last Day on Earth: Survival (by Andrey Pryakhin)
---
Light of Aiaran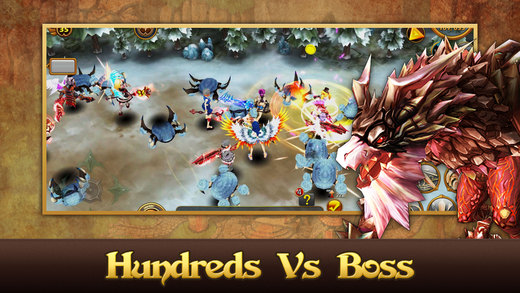 iTunes Description
Enter the world of Light of Aiaran: as a Theian, blessed by the power of god's servant Aiaran, your role is to protect what's left of a long-lost era of peace.

Join other fellow Theians in Guilds, fight in engaging PvP, PvE and PvPvE battles to show others who's the real protector of the land.

Claim what's rightfully yours while exploring the continent of Theia, overcoming the challenges it presents.
Forum Thread: Light of Aiaran (By by ENP GAMES)
---
The Little Acre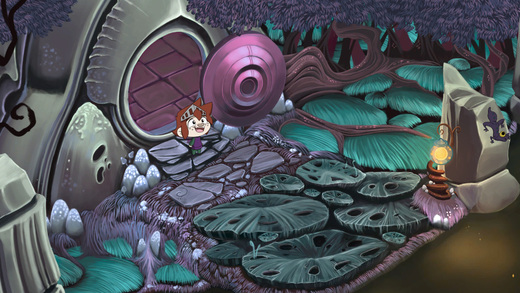 iTunes Description
The Little Acre follows the story of Aidan and his daughter, Lily, set in 1950's Ireland. After discovering clues as to the whereabouts of his missing father, Aidan begins investigating until he inadvertently finds himself transported to a strange new world. Ever the hero, Lily sets off after him, encountering her own perils along the way. Featuring full voice-acting and hand-drawn animation, The Little Acre is a memorable, lovingly crafted adventure game.

The Little Acre is developed by Pewter Games alongside Executive Producer Charles Cecil (Broken Sword, Beneath a Steel Sky).
Forum Thread: The Little Acre (by Curve Digital)
---
Magical Swirl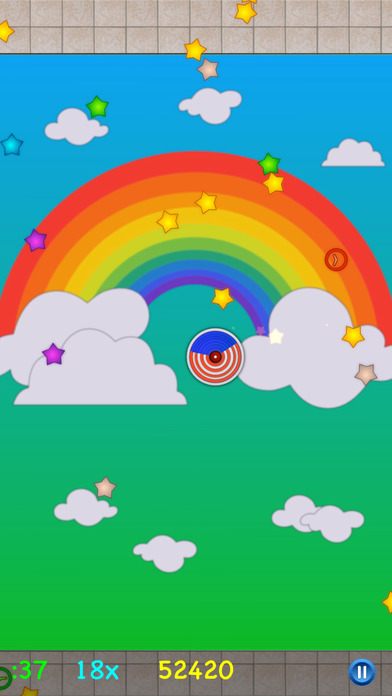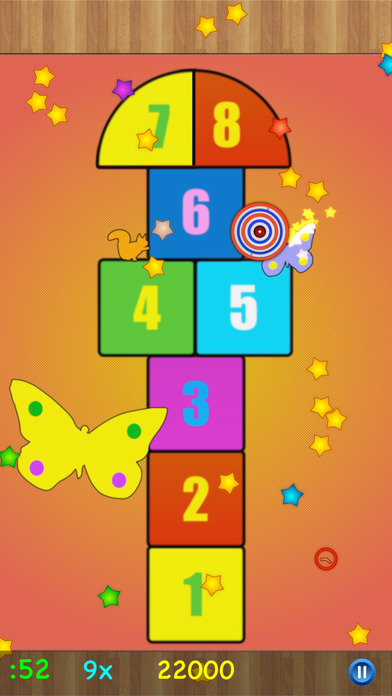 iTunes Description
Welcome to this simple app. All you need is just 60 seconds.
Tilt your device and your toy will move around.
Collect stars to get points and increase multiplier.
Compete against your friends and time in this unique arcade app.
Complete missions. Get rewards. Get cards and have fun.
Forum Thread: Magical Swirl (by Tomasz Soroka)
---
Miner Mines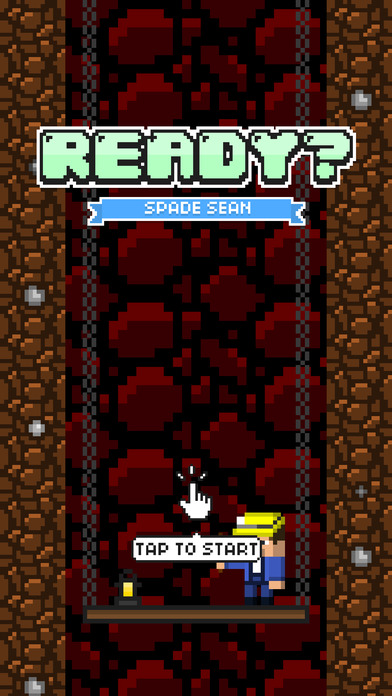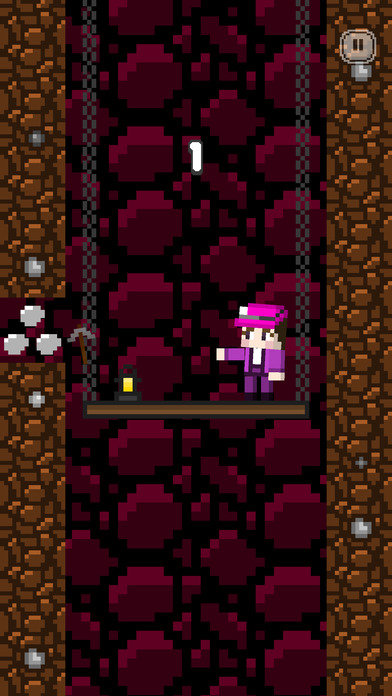 iTunes Description
Collect as much ore as you can!

Tap to throw your pickaxe at the ore.

Challenge yourself, your friends, and unlock all the characters to win.
Forum Thread: Miner Mines (By Squares)
---
The Mummy Dark Universe Stories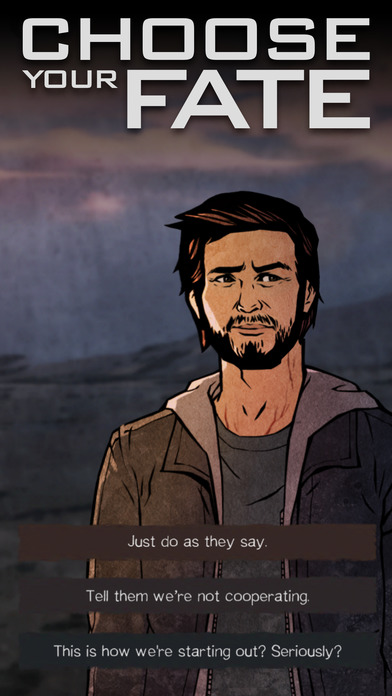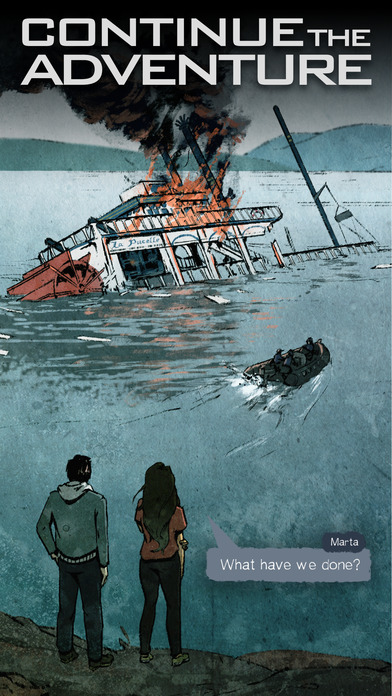 iTunes Description
The legend of The Mummy continues in this globe trotting supernatural mystery that picks up where the movie leaves off.

Choose your fate in an immersive visual tale filled with dynamic comic book style illustrations that spin you through an action-packed adventure.

Unlock hidden secrets in every interactive episode as you trigger unique puzzles and uncover multiple endings. Every spellbinding turn reveals a high-stakes decision that changes the outcome of the storyline.
Forum Thread: The Mummy Dark Universe Stories (By NBCUniversal Media)
---
Mystery At Woodbrook Hall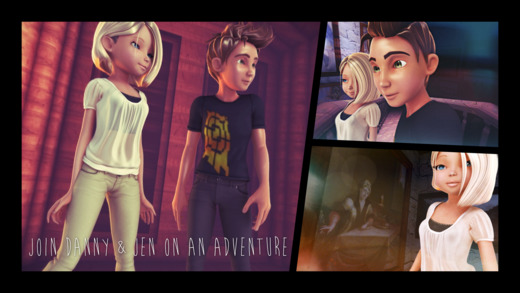 iTunes Description
Danny and Jen looked up to the sky as the sun slowly began to set on the horizon. Their backs were to the grass beneath them, and they enjoyed the silence.
But Danny and Jen were both a bit mischievous, and had a few ideas as to how they wanted to spend their evening.
"Hey, Jen," Danny said. "You know that house through the trees?"
"You mean that freak mansion?" Jen said.
"Yeah," Danny nodded. "You won't believe what I found."
"How in the world did you get inside?" Jen asked. "That whole place was boarded up."
Forum Thread: Mystery At Woodbrook Hall – Hidden Object Game (by M9 Packaging)
---
Mystic Guardian : Final Quest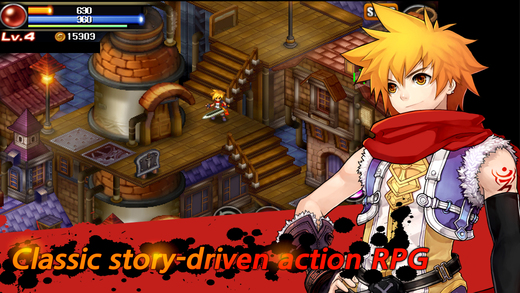 iTunes Description
As a great fan of JRPGs themselves, the two creators of Mystic Guardian were dedicated to create a game that has the feeling of classic JRPGs in the 90's. After 5 years of developing and refining to get the right atmosphere, Mystic Guardian is finally ready to bring you back to the past.
Forum Thread: Mystic Guardian : Final Quest (by Buff Studio)
---
Newton – Gravity Puzzle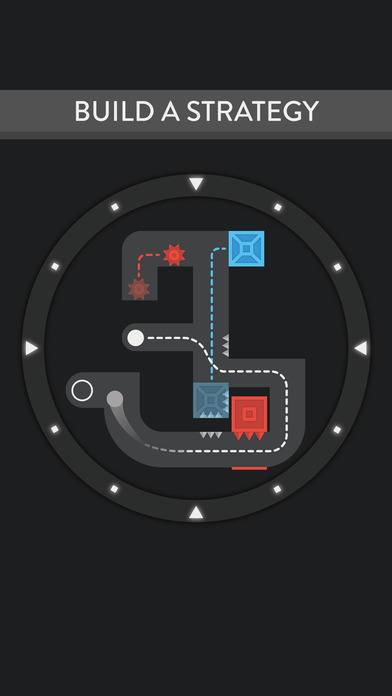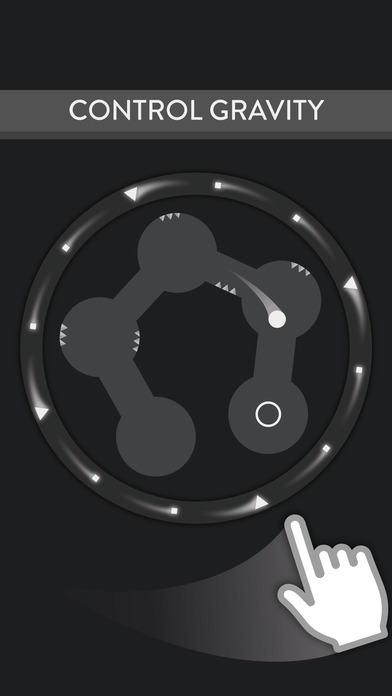 iTunes Description
The young Isaac Newton is sitting in his garden when an apple falls on his head and, in a stroke of brilliant insight, he suddenly comes up with his theory of "GRAVITY".

Newton – Gravity Puzzle is the game where you can control gravity. Can you solve the puzzles and take the ball to the destination against different obstacles? Creative mechanics and compelling levels will both allow you to think and have fun. Different mechanics will make each level unique, your reflexes and your brain will have to work together. Think, do your strategy and move on!
Forum Thread: Newton – Gravity Puzzle (by Binary Games)
---
Panthera Frontier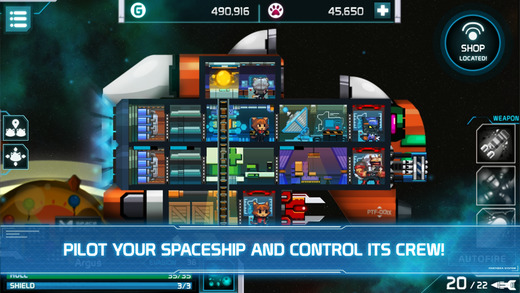 iTunes Description
Adventure across the universe with your starship and crew. Discover amazing new alien species to recruit and train, and find powerful weapons to install on your craft. Uncover unique ships to pilot and command, engaging in tactical combat where you command forces! The vast fantasy world of Panthera Frontier awaits you, commander!
Forum Thread: Panthera Frontier (By Ayopa Games)
---
Phantasy Star II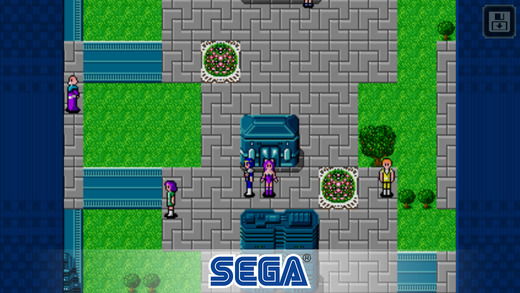 iTunes Description
An era-defining RPG. SEGA's landmark sci-fi epic comes to mobile. Play for free and experience one of the most acclaimed games of its generation.

Team up with an unlikely ensemble of characters to thwart evil spreading across the once-peaceful Algo Star System. Combat mutants and robots, collect a plethora of equipment, and unravel the mystery behind one of the greatest RPGs of all time.

Phantasy Star II joins the SEGA Forever classic games collection, a treasure trove of free SEGA console classics brought to life on mobile for the first time!
Forum Thread: Phantasy Star II (by SEGA)
---
Piggy Wiggy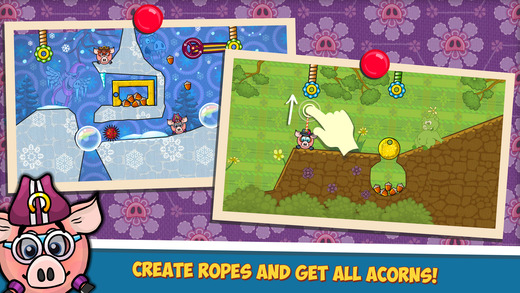 iTunes Description
What does this little piggy love to do? Pig out!

Help cute little piggies to get acorns by solving brain-busting puzzles!

Piggy Wiggy is a new cool physics-based puzzle game presented by Qaibo Games. Create links between various objects on the screen to help guide the pigs to the acorns in each level. Don't let the pigs touch the spikes!
Forum Thread: Piggy Wiggy (by Qaibo Games)
---
Race Kings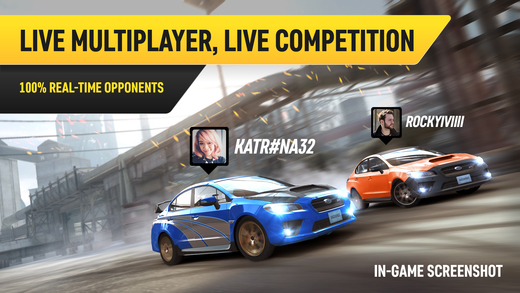 iTunes Description
Experience thrilling new racing gameplay, and compete against 100% live real-time opponents.

A NEW KIND OF RACING
Two drivers, one winner. Take every corner sideways in a scream of smoking tires, your rival just inches from your window, the finish line only seconds away. You've never experienced racing like this before: intense drift duels, winner takes all, designed for mobile.
Forum Thread: Race Kings (by Hutch Games Ltd)
---
Run Frankie Run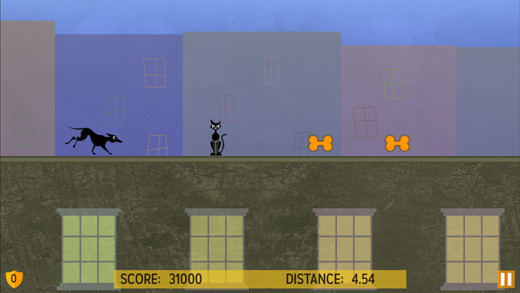 iTunes Description
You're just the littlest Greyhound, but your dreams are big! In your latest attempt to bankrupt your owner in veterinary bills, you've decided to break out and run where no dog has run before, across the city skyline. Join Frankie as he runs on a grand adventure on the city rooftops. Run as far and as fast as you can, leaping from building to building in a thrilling endless runner. There's all sorts of treats to eat and all sorts of enemies to avoid along the way. You live to run, but if you grab the Greyhound Cape, well, you get to fly too! Based on a real dog.
Forum Thread: Run Frankie Run (by Ramble Interactive)
---
Soar: Tree of Life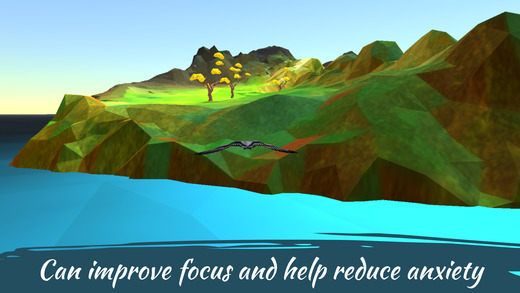 iTunes Description
Relax and unwind with Soar, an exploration based adventure game designed to restore colour and beautiful music to a stunning but unforgotten land. The Tree of Life has faded so a drought of colour has fallen on the Island of Paradise. The rings of colour need to be activated to restore the 7 colours and rejuvenate the tree.

Soar puts you at the heart of an incredible tranquil journey where you can collect your fellow birds, restore the sun and create beautiful music, leaving you with a sense of calm, in a relaxed state and feeling truly revitalised.
Forum Thread: Soar: Tree of Life (By Channel 4)
---
Sonic The Hedgehog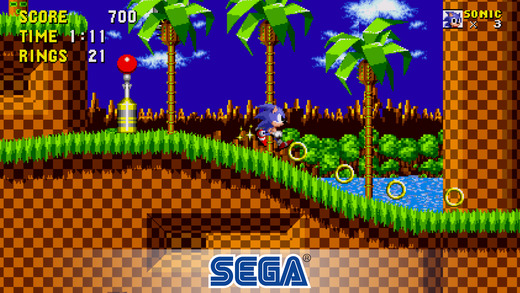 iTunes Description
The Sonic game that started it all is now free-to-play and optimized for mobile devices!

Race at lightning speeds across seven classic zones as Sonic the Hedgehog. Run and spin through loop-de-loops as you collect rings and defeat enemies on your mission to save the world from the evil Dr. Eggman.

Sonic the Hedgehog joins the SEGA Forever Classic Games Collection, a treasure trove of free SEGA console classics brought to life on mobile for the first time!"
Forum Thread: Sonic The Hedgehog (by SEGA)
---
Starsceptre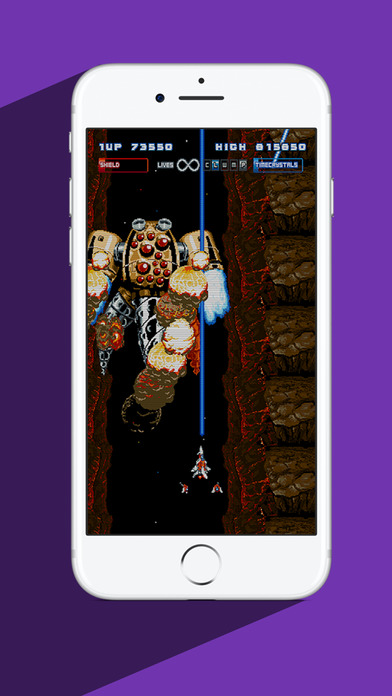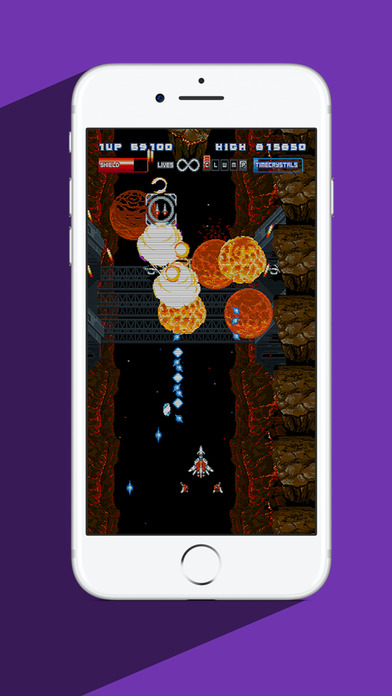 iTunes Description
Starsceptre is a classic retro shoot 'em up with a twist. Its power lies in a unique gyroscopic tilting control system, creating a new genre of games we call "Tilt 'n' shoot-em-up" (#tiltnshmup). Instead of using on-screen joysticks, you'll use your body to steer your spaceship, tilting and shooting your way through the levels in a game that'll push your piloting skills to the extreme.
Forum Thread: Starsceptre (by Richard Morgan)
---
Stellar Fox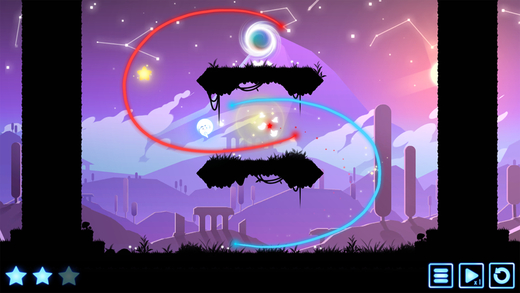 iTunes Description
Stellar Fox is a new kind of puzzle game which incorporates beauty, cleverness and creativty all into one game.
Help the baby fox get to its goal by utilizing various type of inks, and objects with different abilities. It won't be an easy but definitely fulfilling experience.
Forum Thread: STELLAR FOX (By Rawples Studio)
---
Tumble Ranger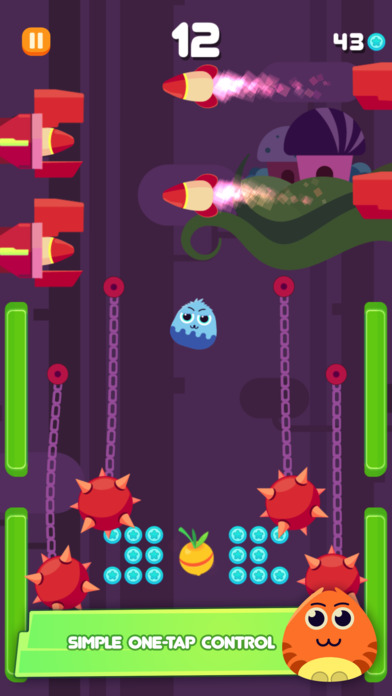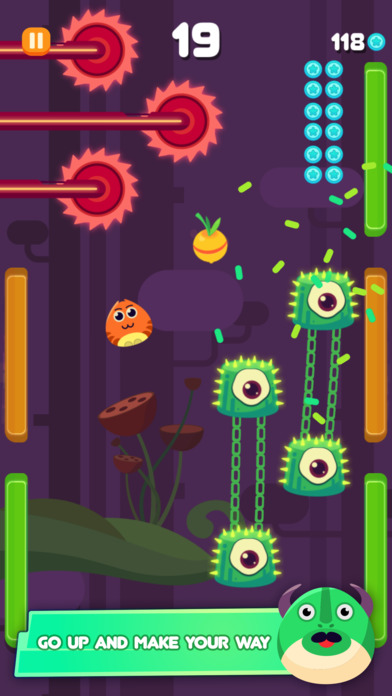 iTunes Description
In Tumble Ranger, you have to jump from platform to platform to go as high as possible while avoiding everything that might kill you. Be fast and make the right decisions!
Forum Thread: Tumble Ranger (by Hamba Studio)
---
Two Touch: Switch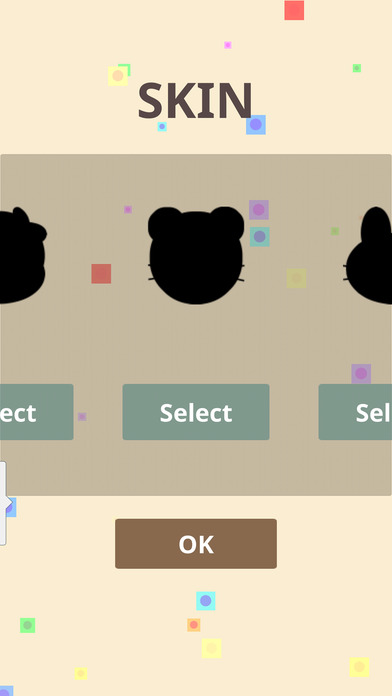 iTunes Description
TWO TOUCH is a new type of 3 match game.
Do not change the position of the block Touch to remove the block.
Each time the block is touched, the color of the round block and square block changes.
When three or more circle block colors are connected, the block can be removed.
Also, by being able to touch twice at once, you can play strategically.
Forum Thread: TWO TOUCH:SWITCH (by 9 FACTORY)
---
Up&Up – Balloon Puzzler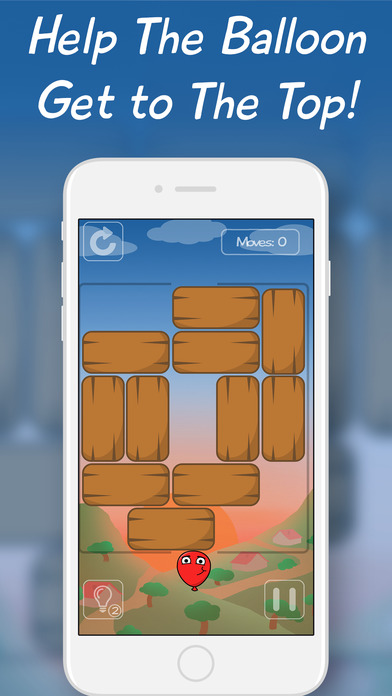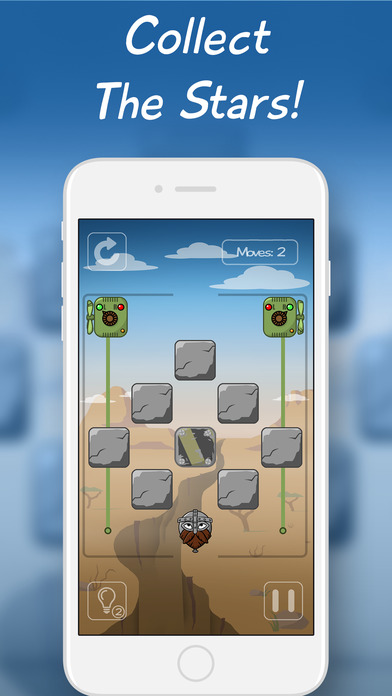 iTunes Description
Do you enjoy physics puzzle games? Then here is one you were looking for!

Up&Up – Physics Balloon Puzzler is a challenging, logic puzzle game. The goal is to unblock the balloon out of the board by sliding the blocks and using the other types of block with the minimal moves.

Spoiled kid bullies the balloons and pierce all of them in turn!
The nasty kid hates the balloons and pierce them for fun.
Help the balloon flee and run away before it's too late!
Collect stars and exchange them for new chapters, hints or balloon skins!
Forum Thread: Up&Up – Balloon Puzzler (by Kamil Chmiel)
---
Yalghaar: The Game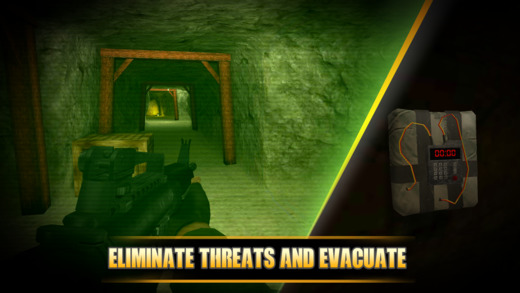 iTunes Description
The fate of future generations depends on this top military operation. You will get a chance to rescue hostages, diffuse bombs and mines, eliminate enemy suicide bombers and snipers.

Equip yourself with state of the art military weapons and lead your army to glory. Chase enemy boss and show them the way to hell. Combat against militants and terrorists in amazing 3D graphics.
Forum Thread: Yalghaar: The Game (by Rockville Technologies, Pvt. Ltd.)
---
66 Balls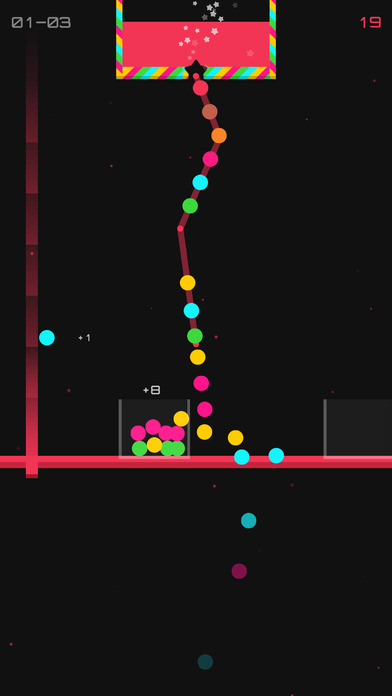 iTunes Description
"66 Balls" is mini physical game.
Shoot color balls to cups to get scores.

"66 Balls" has lots of tracks.Time is the key!
It looks like easy, but if you don't control the time, you can't be god!
Forum Thread: 66 Balls (by YINJIAN LI)
---