It's once again time to round up all the big new releases of the week, and with the craziness that is WWDC going on and the surprise release of Monument Valley 2 pretty much clogging up all the featured spots (deservedly so, I should add) it's actually a pretty light week compared to most. That doesn't mean that there isn't still a bunch of interesting things to play, so check out the full list of new releases below and let us know what you've got your eye on. And should anything else noteworthy slip out later than usual, you can bet we'll let you know.
---
Armored Warriors – WWII RTS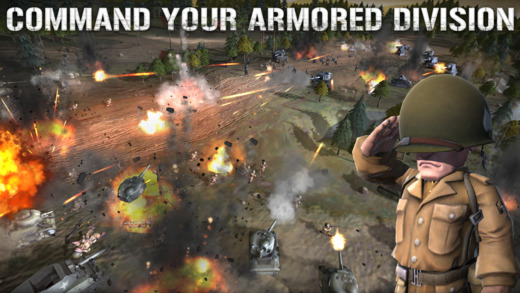 iTunes Description
In commemoration of the 73rd anniversary of D-Day, Triniti Interactive presents the most immersive real-time strategy game on mobile devices: Armored Warriors uses proper real-time strategy to take you through the classic campaigns of World War II. You take the role of a fictional commander of a volunteer army, joining in famous battles and aiding nations in their resistance to the Nazi invasions.

Given the special nature of the units, you have complete control over the production of troops and equipment research. As the battles unfold, you will unlock equipment unique to specific countries, including advanced German weaponry, a wide array of prototypes and test equipment. We look forward to meeting your most powerful armored corps!
Forum Thread: Armored Warriors – WWII RTS (by Triniti Interactive Limited)
---
Art of Conquest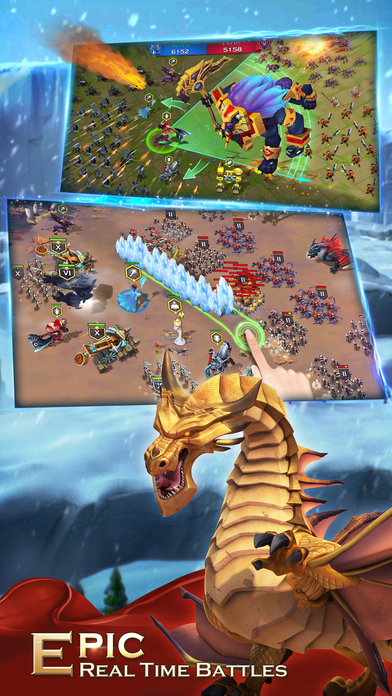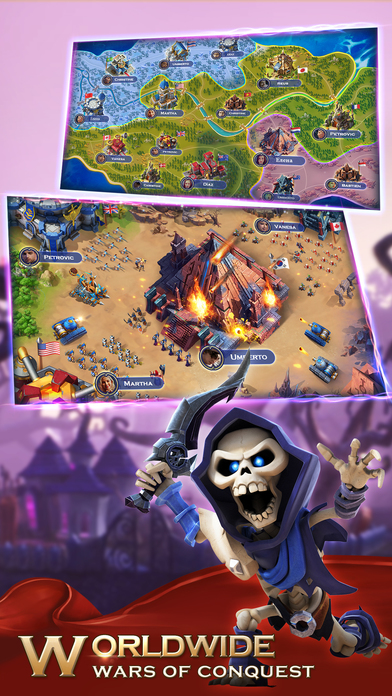 iTunes Description
Explore a huge magical world!

Besiege enemy strongholds to expand your kingdom, slay nefarious dragons with a band of legendary heroes, and challenge players around the world to epic real-time battles!
Forum Thread: Art of Conquest (by Lilith Games)
---
Astro Crash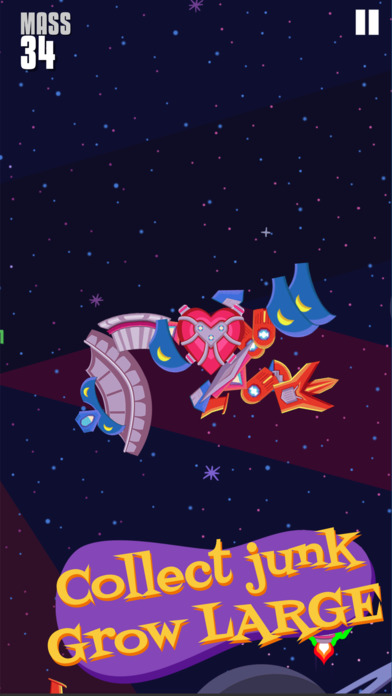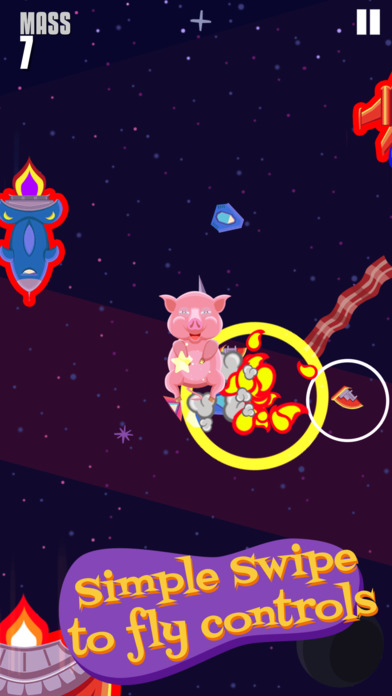 iTunes Description
It's time to get really big and really silly.

Soar through a 60s retro galaxy. Create hilarious spaceships by crashing into smaller ships and fusing with their junk to grow in your own special way. Can you swallow the galaxy? Collect a bunch of cool spaceships like the Lightning Cat, Space Love, Super Charged Hot-Rod, and more! Win them all and fly in style.
Forum Thread: Astro Crash (by Affable Games)
---
B – The Game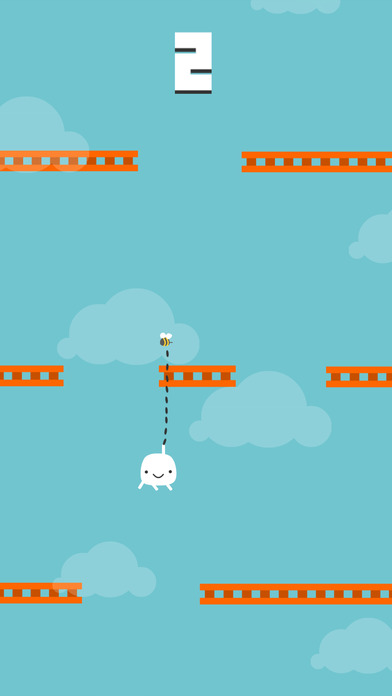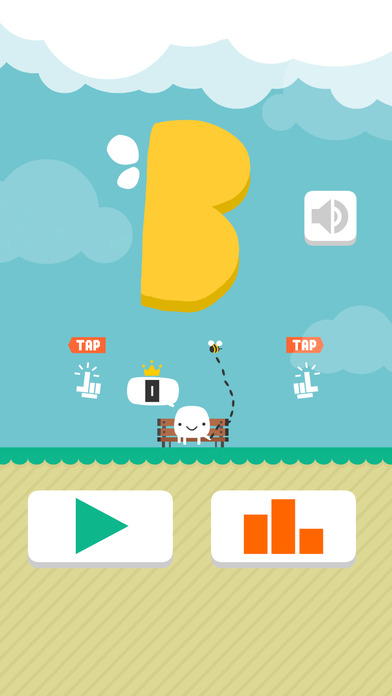 iTunes Description
B is a game about a man on a bench with a bee on a string.

How to play:
Tap left and right to swing.
Forum Thread: B – The Game (by Deadly Serious Media)
---
Catch The Kitty – Story of Bella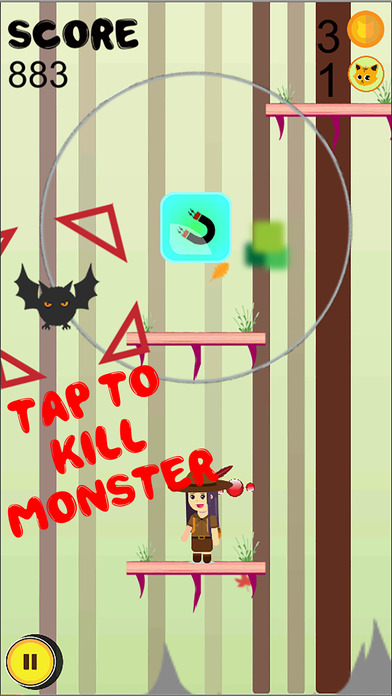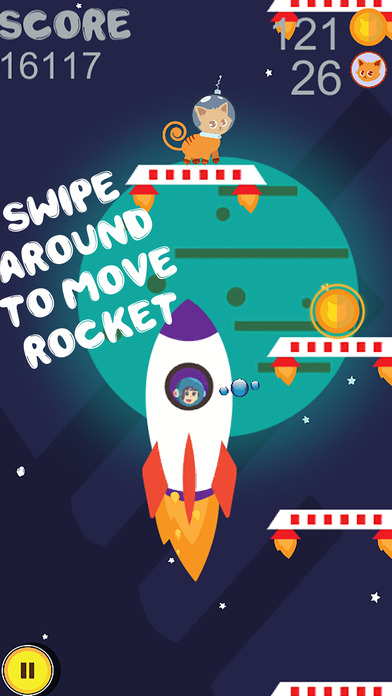 iTunes Description
"Catch The Kitty – Story of Bella" is about choosing the right jump by swiping to the right direction of your next platform & taping on your screen to eliminate the monsters and booby traps on your way. Sounds easy? I guess not, when the speed increases on time to time.
So catch "Bella" on her journey to save the kitty cat from the alien monster around the world.
Forum Thread: Catch The Kitty – Story of Bella (by FAITH Studio)
---
Dead Plague: Zombie Outbreak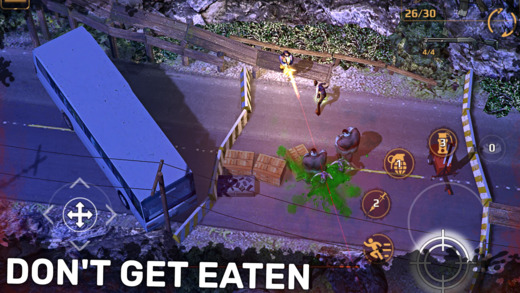 iTunes Description
A few months ago, the secret Research Center leaked a lethal virus "DEAD PLAGUE". The warm tropical environment spread the virus rapidly, turning people into enraged zombie mutants.

An organization named "BIOCORP" stood out to prevent the virus from spreading. You have been assigned into their strike team to work in the dangerous infected areas to collect DNA samples and reveal the mystery behind the outbreak. There is hope that a cure can be made. Act quickly and decisively to defend mankind from a killer virus spreading across in this survival and action packed top down 3D shooter!
Forum Thread: DEAD PLAGUE: Zombie Outbreak (by GameSpire Ltd.)
---
Dr. Darkness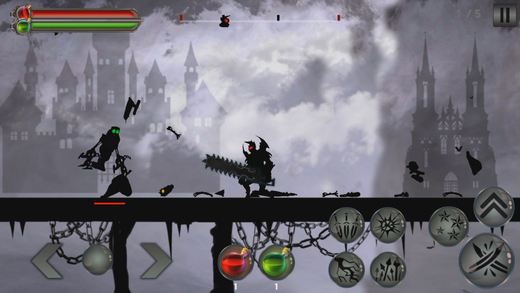 iTunes Description
The black magician hits the ashes and has whispered his magical words. With a frightening sound, the sun began to be covered with dust clouds. The darkness and shadow have begun to take over the whole world.

Dr Darkness a superhero.

The dark and shadow sorceress condemned the world to darkness and cursed the light. To protect the darkness, he began to produce creatures with special powers of his own and landed in the dark. The landlord's soldiers had to be destroyed and the landlord to die so that the world could regain the light and see the sun.
Forum Thread: Dr. Darkness (By Babil Studios)
---
Fancy Cats Solitaire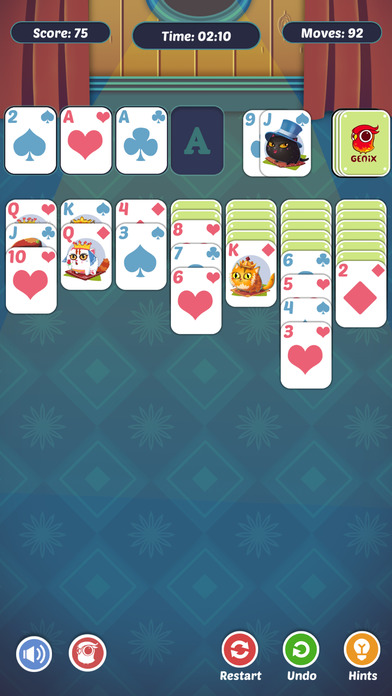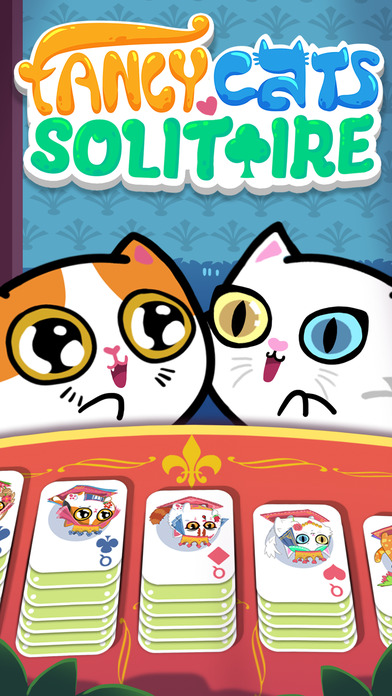 iTunes Description
Train your brain with this challenging Fancy Cats Solitaire game. Solitaire is a top notch classical card game that uses a deck of 52 playing cards. You have to place the cards in the right order to complete each challenge. Never feel alone again as adorable cats join you in this single player game.
Forum Thread: Fancy Cats Solitaire (by Genix Lab)
---
Farming Simulator 18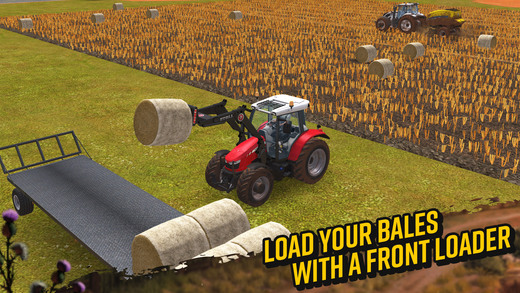 iTunes Description
Become a modern farmer in Farming Simulator 18! Immerse yourself in a huge open world and harvest many types of crops, take care of your livestock – cows, sheep, and pigs – take part in forestry, and sell your products on a dynamic market to expand your farm!

You have access to a huge selection of over 50 farming vehicles and machines, faithfully recreated from over 30 of the biggest names in the industry, including AGCO™'s most respected brands: Challenger, Fendt, Massey Ferguson and Valtra. Drive and use brand new equipment and harvest sugar beet, potatoes, wheat, canola, corn, and for the first time sunflowers.
Forum Thread: Farming Simulator 18 (By GIANTS Software GmbH)
---
Flick Heroes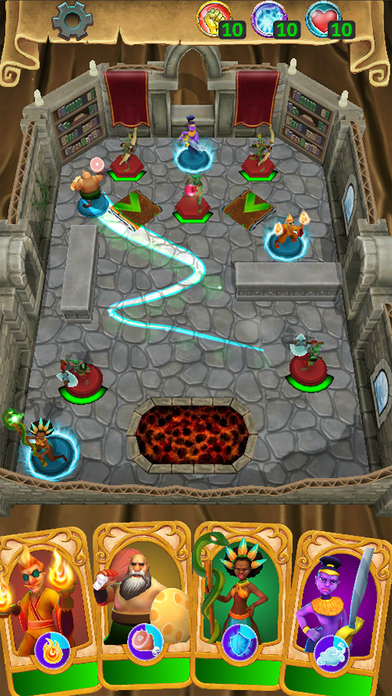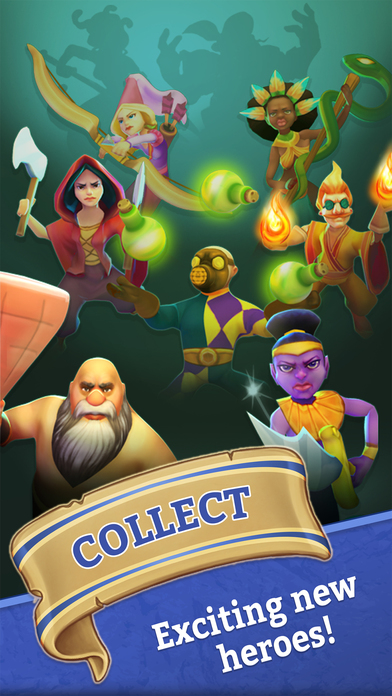 iTunes Description
Climb the tower and battle the hordes in this exciting new RPG. Flick Heroes features fun and fast combat. Simply flick and unleash mayhem!
Collect and level new characters.
Can you get them to the top?
Forum Thread: Flick Heroes (By Storm Giant Studios)
---
GX Monsters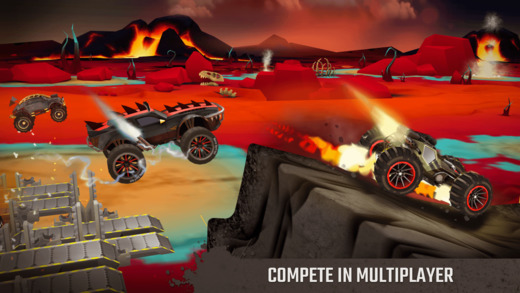 iTunes Description
GX Monsters is a new and exciting racing game. It's time for action!

Unlock cutting edge monster trucks and cars. Apply countless customization features! Defeat your opponents in various events and super fun tracks from New York City to Tokyo.

Become the greatest racer of all time!
Forum Thread: GX Monsters (by FunGenerationLab)
---
Kitty Match Two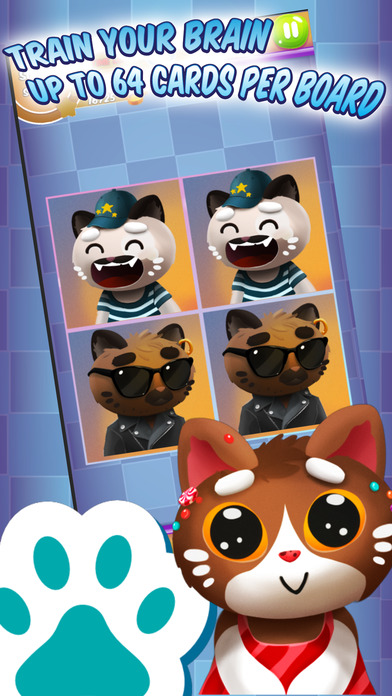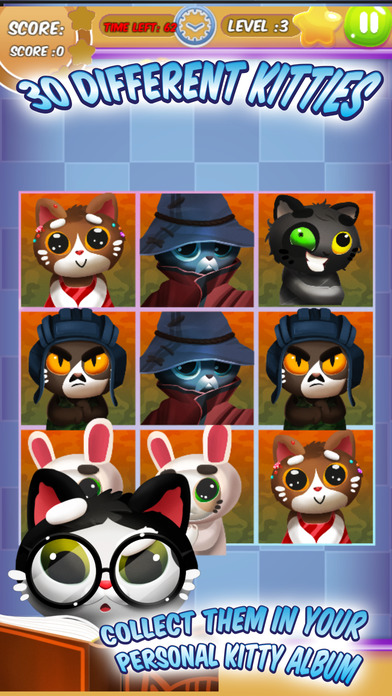 iTunes Description
Play with this cute little kitties and match always two of the same kind and fill your personal kitty album! Collect 30 different cute little cats and kitties through your adventure across 30 levels of the best matching game on the App Store! Play matching puzzles and match always two identically cats to earn coins each level and spend them for your favorite little cats! 30 levels of the best matching experience awaits you in kitty match! Start with the easy two by two tile board and progress up to a 8 by 8 board! It its the best and cutest matching game on the App Store and its free to play! Totally awesome!
Forum Thread: Kitty Match Two (By Benjamin Kistler)
---
Make It Less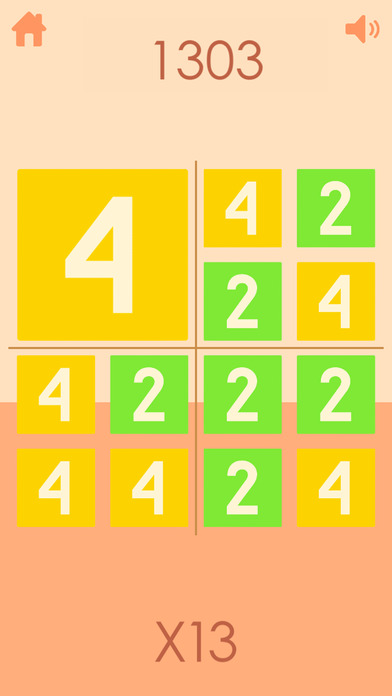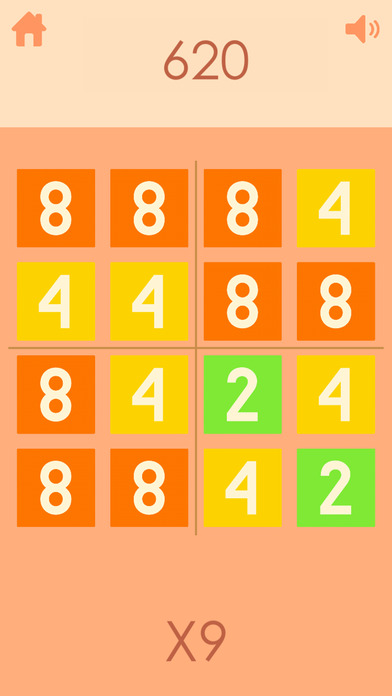 iTunes Description
Tap on tiles to make it less: 16 -> 8 -> 4 -> 2. When four tiles have the same number they merge in one.
Don't let tiles to split more than ⅛ of the set.
Be aware! Time is running out! Make wise and quick choices!

How long will You stay?
Forum Thread: Make It Less (by Empty Stage)
---
Monument Valley 2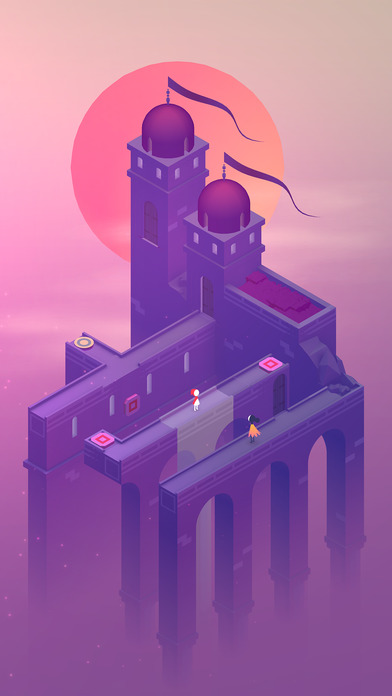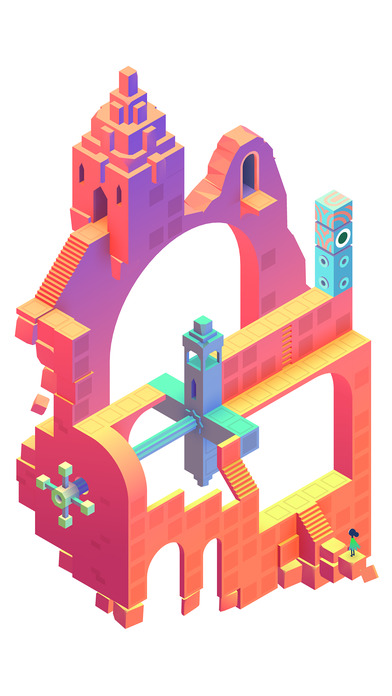 iTunes Description
Guide a mother and her child as they embark on a journey through magical architecture, discovering illusionary pathways and delightful puzzles as you learn the secrets of the Sacred Geometry.

Sequel to the Apple Game of the Year 2014, Monument Valley 2 presents a brand new adventure set in a beautiful and impossible world.

Help Ro as she teaches her child about the mysteries of the valley, exploring stunning environments and manipulating architecture to guide them on their way.
Forum Thread: Monument Valley 2 (by ustwo Games Ltd)
---
Mushroom Heroes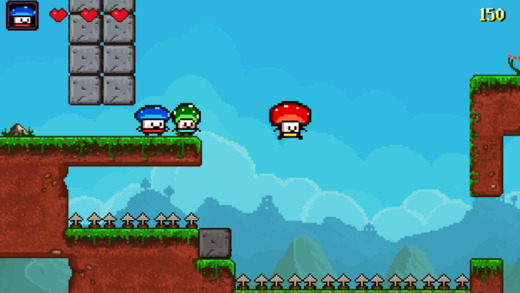 iTunes Description
Mushroom Heroes is a puzzle-platform video game developed. Retro platformer where the player can switch between three different characters.
You have a 3 mushroom hero and each mushroom has special abilities, some of which the player needs in order to pass certain obstacles.
Forum Thread: Mushroom Heroes (by Serkan Bakar)
---
o7 Capsuleer!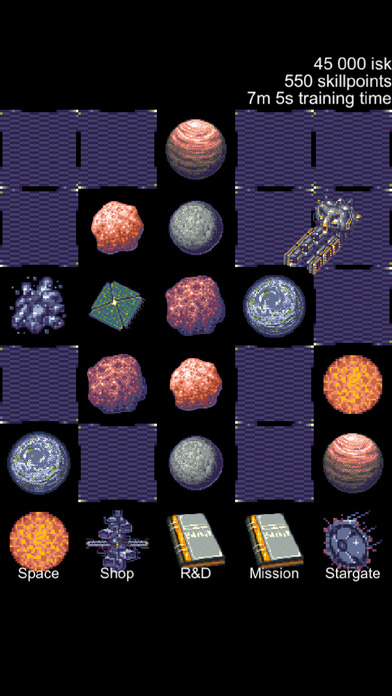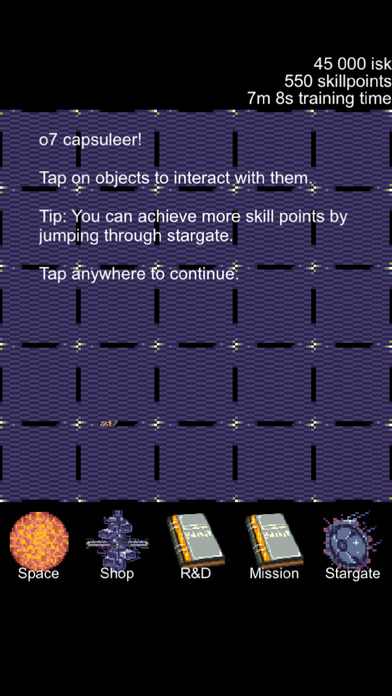 iTunes Description
o7 Capsuleer!

This is a minimalistic pixel game of space, mining, scanning and researching.

Here you can click space sectors, scanning them. You should earn isks and skill points to buy ships and make your first fleet.

You can collect solar energy, find mineable asteroids or non-mineable asteroids, planets, ice fields, comets, nebulas, solar batteries, stations.
Forum Thread: o7 Capsuleer! (by Andrew Chuprina)
---
Platforms – Endless Arcade Hopper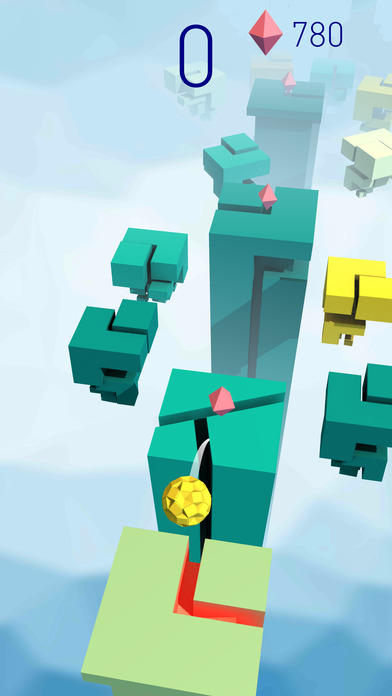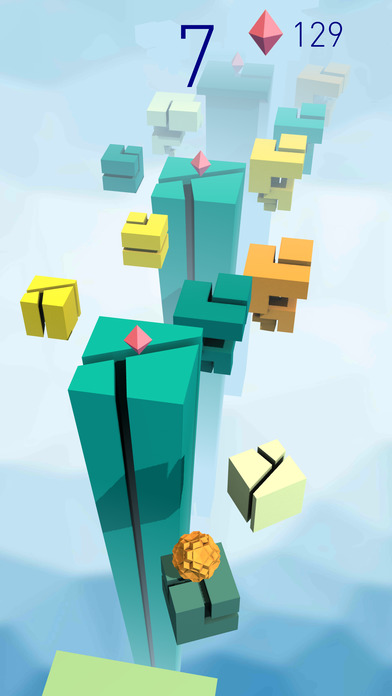 iTunes Description
Hop on the moving platforms and reach as many towers as you can!

Just tap the screen to aim and swipe sideways to change direction of the hopper and try not to fall down!

What is your best score?
Forum Thread: PLATFORMS – Endless Arcade Hopper (by Shori Games)
---
Pocket Claw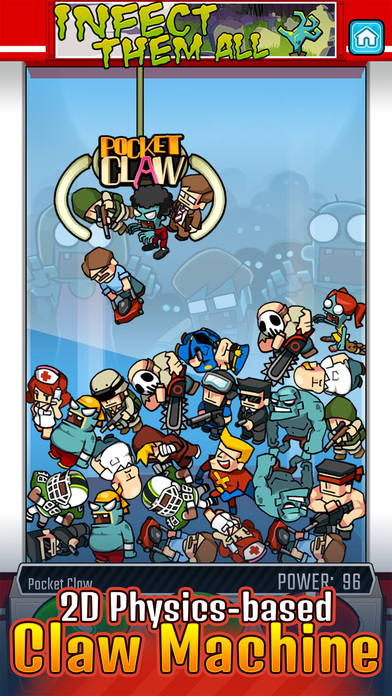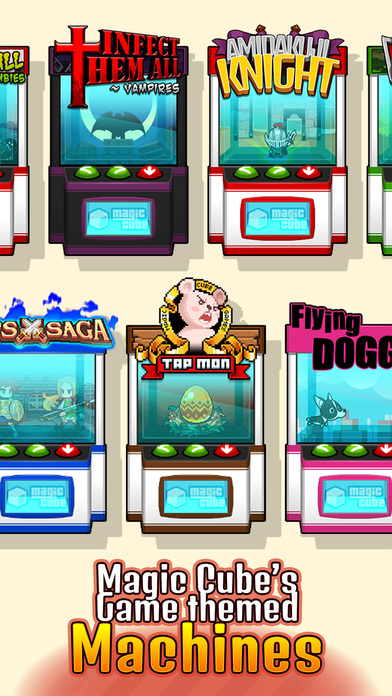 iTunes Description
A cute claw machine in your pocket!

Introducing the free claw machine, Pocket Claw from Magic Cube!
The characters of the popular games of Magic Cube are appeared as a toy in the Claw Machines.
Meet and Collect them using various claws on various types of claw machines!
Forum Thread: Pocket Claw (By Magic Cube)
---
The Quest – Thor's Hammer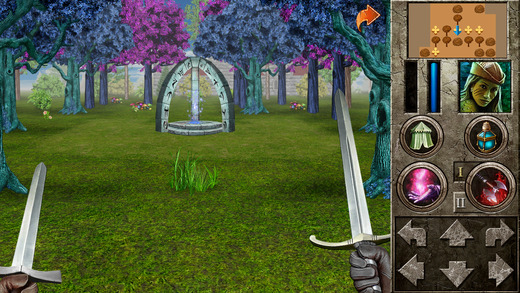 iTunes Description
Through the winter, Thor's Hammer reverberated in the heavens, bringing thunder, lightning, even dragons. Omens of evil were clear. By summer, fierce marauders from the North came in their longboats. Theft and destruction became the norm. They looted Holy Island's abbey. No one has dared resist them. They and everyone seem under a curse.

Heroism is needed, so you were summoned. Is your sword arm still strong? You'll face Viking steel, giants, trolls and new diseases. Grab your weapon. Are you ready to board ship for Hell?
Forum Thread: The Quest – Thor's Hammer (by Redshift)
---
Simple Knights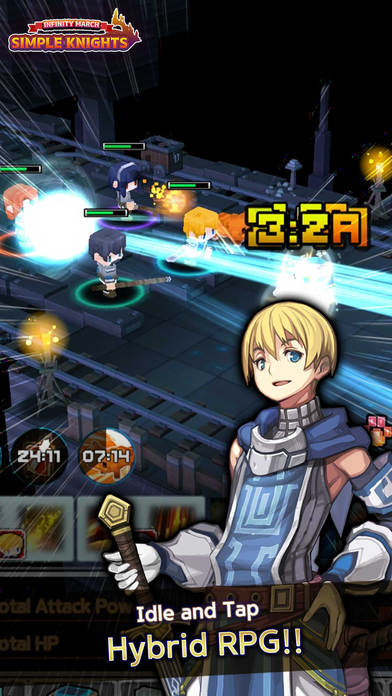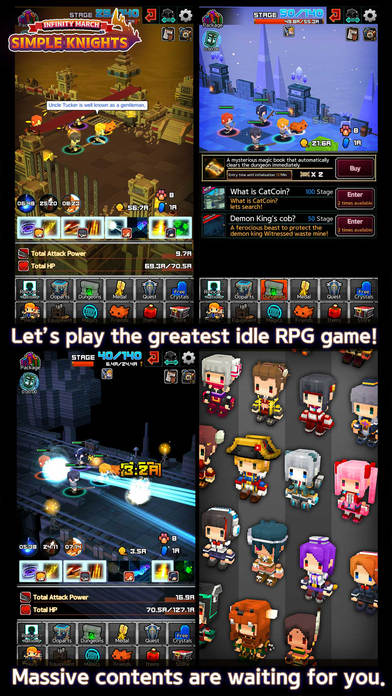 iTunes Description
The warrior who is named 'Nehmo' gets a loan to make his mercenaries to earn much money in the war.
But, due to the invasion of Devil and his soldiers, all countries stop fighting and work together.
It gets harder to get a loan due to the lack of jobs to do.
However, it could be another chance.
Let's head to the base of our enemies and take treasures!
Forum Thread: Simple Knights (By MadCatGames)
---
SkyWolf – Fully Armed Fighter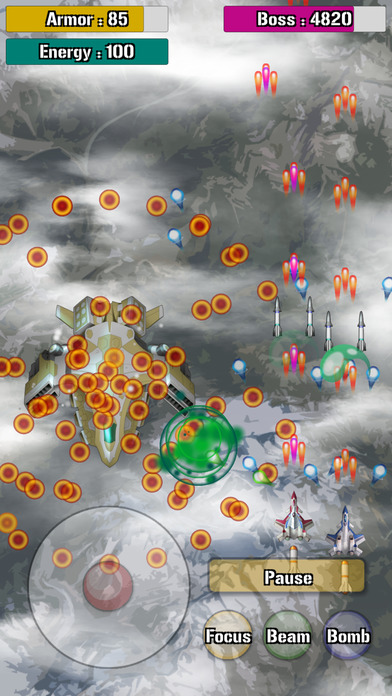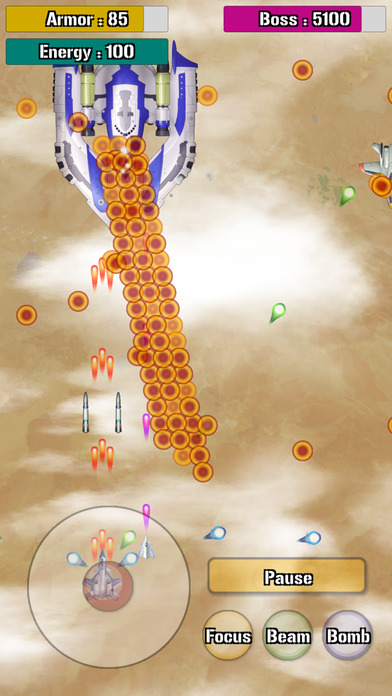 iTunes Description
2017 Best arcade shoot'em up "SkyWolf" is released !

150+ Mission

5+ Style Mission
(Origin, Cooperation, Deja Vu, Sudden Death, Fever, …)
Forum Thread: SkyWolf – Fully Armed Fighter (by Min Hyung Lee)
---
Snoot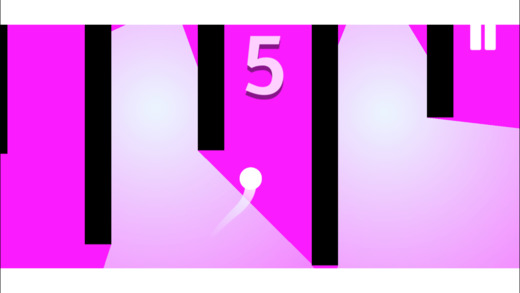 iTunes Description
Move your little ball through a minimalist and colored world. Do everything you can to avoid touching the black tiles or you will face an inevitable death…
Forum Thread: Snoot (by Stgm1)
---
Soul Warrior – Fight Adventure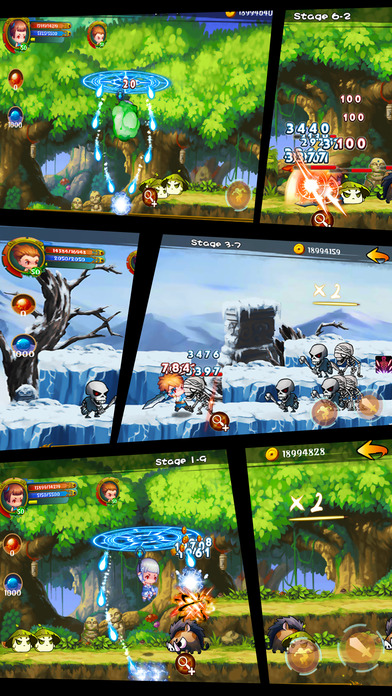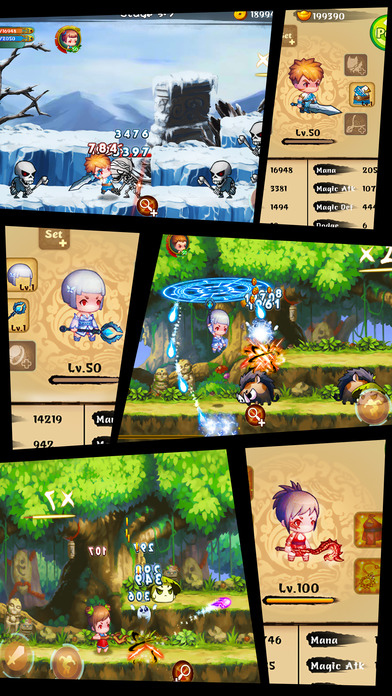 iTunes Description
The Soul Warriors are on the quest to destroy the evil boss which conquered all 6 huge areas in their kingdom. In a platform, side-scrolling fight adventure, you need to show great fighting skills, use the right weapons and upgrade your warriors. The soul warriors need your strength and guidance to get back what's theirs!
Forum Thread: Soul Warrior – Fight Adventure (By Giang Tran)
---
Space Colonizers Idle Clicker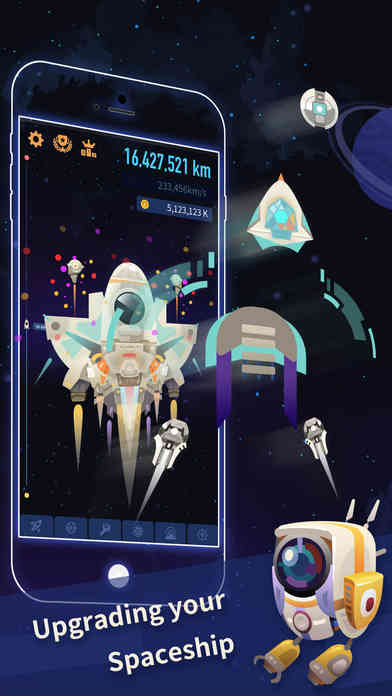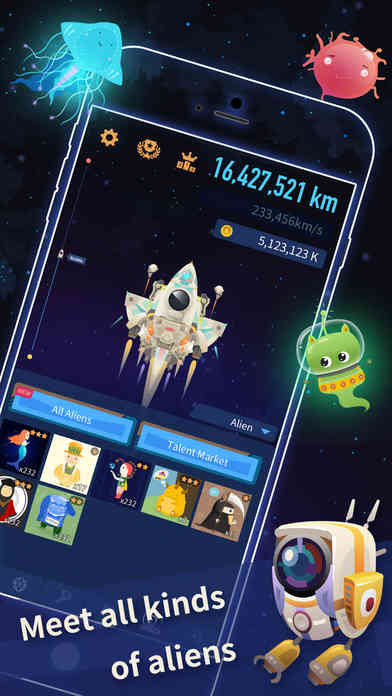 iTunes Description
With the rapid development of the earth's civilization, the planet has become worse and worse.
We need another habitat, brave people, take risks for all mankind!

In the process of exploring the beautiful universe, you will go through a variety of strange planet,
You will encounter a variety of lovely aliens.

If you find a suitable planet to live, do not forget your great mission,
Remember to return to Earth, bring human hope, immigration of some human beings.
Forum Thread: Space Colonizers Idle Clicker (by CapPlay.com)
---
Super Nano Jumpers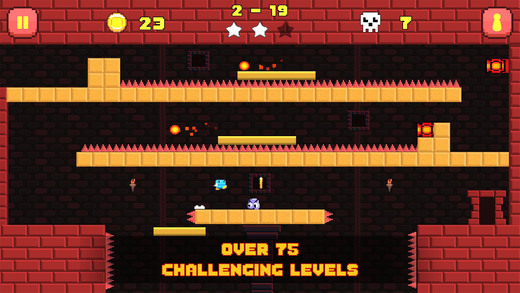 iTunes Description
Super Nano Jumpers is a retro hard as nails platformer with tight control mechanics, This semi autorunner's controls are simple enough – tap the left side of the screen to halt, tap the right side to jump. With over 75 levels to play across 4 different worlds and 2 different Game modes(Arcade & Time trial) you need to survive these dark dungeons,unlock new characters and make it to the end.
Forum Thread: Super Nano Jumpers (By Xigma Games)
---
Who Am I: The Tale of Dorothy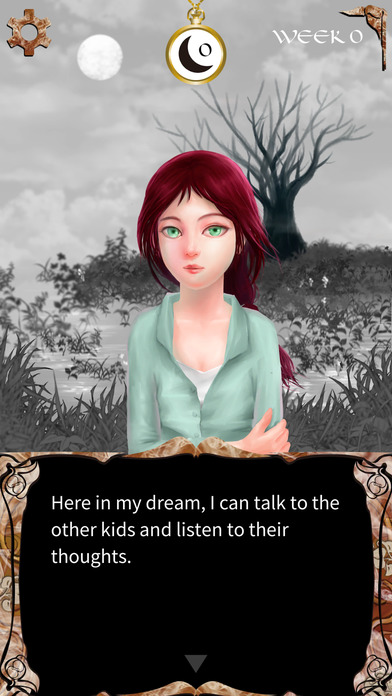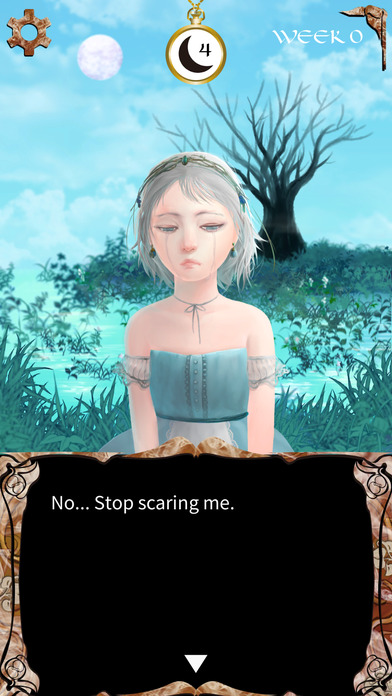 iTunes Description
How do you feel if there are other personalities in your head?
Dorothy Watson, the main character of this story is a 14 years old girl who just entered middle school. She looks common to others, but in fact Dorothy has a lot of pain and wounds that peers do not have. Various events that have taken place since childhood have left a terrible trauma to Dorothy. And as the wounds continued to accumulate in the mind, Dorothy's personality was split into several.
Forum Thread: Who Am I: The Tale of Dorothy(by Onaemo Studio)
---
X-Tanks Battles- 3D Tank Shooter Game World War 3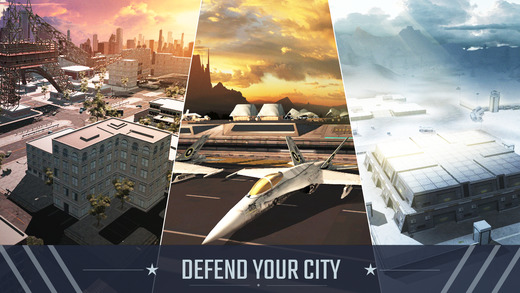 iTunes Description
Are you ready for the War III ? Download now one of the best tank games, it's totally FREE now!

Choose your best X-Tank with unique skills and take part in fast paced real-time combats.
Forum Thread: X-Tanks Battles- 3D Tank Shooter Game World War 3 by (G2 STUDIO COMPANY LIMITED)
---
Zombat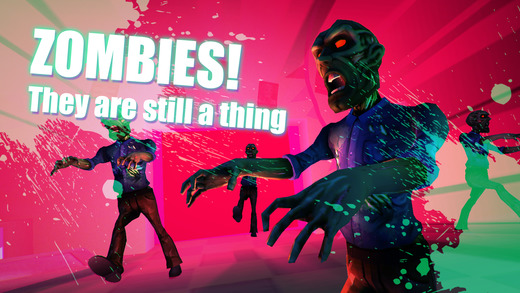 iTunes Description
Zombat is an Arcade style score chaser with easy single-tap play. You are the unlucky janitor trapped in school during a zombie invasion. Armed only with yourself and your ingenuity, you have to protect the kids, so you construct "Beef" – the zombie slaying robot with bats as arms. Time "Beef's" swings to bat items strategically to smash through the zombie horde. Together you will save the day!
Forum Thread: Zombat (by Brackish Games)
---
4 Fingers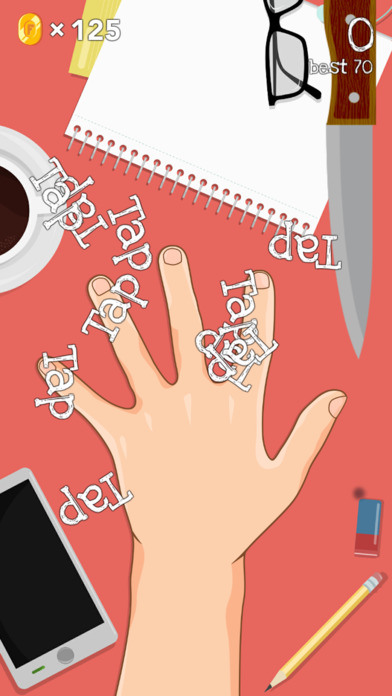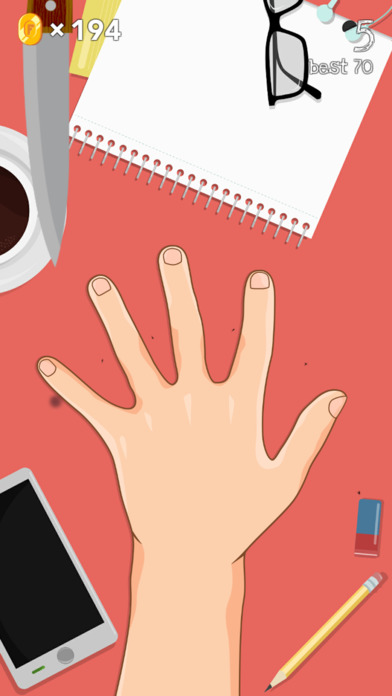 iTunes Description
4 Fingers – the game requires a good reaction and nerves of steel. You have to beat the knife between his fingers, and the knife will gradually accelerate, which further complicates the problem.
Beware of the knife behaves unpredictably!

WARNING!
Under no circumstances should you attempt to repeat what he saw in real life!
Forum Thread: 4 Fingers (by 17Studio)
---