It may seem superficially tedious to anyone who has no interest in soccer, but the PES vs FIFA rivalry every year is not merely a quest for internet clicks, but one that has a significant amount of importance for any fans of The Beautiful Game. I've personally been firmly in the FIFA camp since 2007, however the past year has been something of an identity crisis for EA's commercial giant. The console version of FIFA 17, despite its flashy Frostbite engine, came across a bit sluggish and pedestrian for my tastes; the FIFA Mobile (Free) iteration that launched shortly after its bigger brother stripped the actual football for a strange minigame-focused card collecting spinoff, and is certainly better left forgotten. In spite of FIFA's profligacy, Konami's Pro Evolution Soccer series has taken the reins – with a focus on slick arcade footballing action, the console version was arguably this year's definitive soccer title, and the mobile version of PES 2017 (Free) has finally today launched worldwide on the App Store after an extended soft launch period since last December.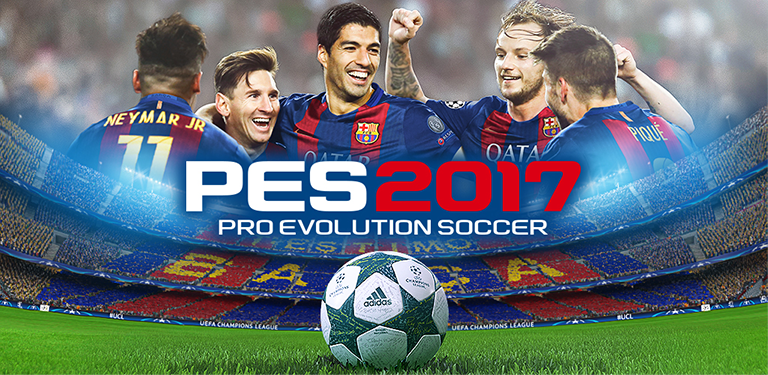 Initial impressions of PES 2017 suggest that it's finally the mobile footballing simulator that the platform deserves, despite numerous (arguably unavoidable) issues that hold it back. On the positive side of things, this is a proper soccer game, and you'll be able to defend, attack, and pass pack to the keeper as much as you like over the course of ninety in-game minutes. Furthermore, even though numerous licenses are missing from the game, both big clubs such as FC Barcelona and smaller ones like Liverpool FC are present, as well as a fully-licensed Champions League mode. However, some members on our forums have drawn attention to the unintuitive mobile controls that are predominantly swipe-based, and its position as a free-to-play game in 2017 means the typical online-only, in-app purchase shenanigans that you'd expect from such a title.
Overall, it's hard to assess whether the excitement over PES 2017 is because of its own unique qualities, or simply because the football game precedent on iOS has been so poor as of late. Either way, it's refreshing to have a proper soccer title on the App Store, and one that tries to adapt to mobile without an excessive and patronising dumbing down of gameplay elements. PES 2017 is out now worldwide on the App Store – if you're upset about the impending end of the football season, give the game a download and let us know your impressions on our forum thread.