Well, I suppose this went well enough the first time to give it another go. Welcome to Musgravian Musings, a little space of my own where I can do some short, non-review reflections on recent game releases. In general, the featured games are ones that have caught my interest in some way or another, and will tend to be games that I didn't (and won't) review. This time, I'm looking at two new releases that draw on old favorites. From Capcom, we've got their mobile version of the 1988 arcade classic Ghouls 'n Ghosts ($1.99). From Taito, by way of their parent company Square Enix, a game that is both the latest Arkanoid and the latest Space Invaders, Arkanoid vs Space Invaders ($4.99).
Ghouls 'n Ghosts
I've reviewed several of Capcom's recent re-releases this year, but I won't be reviewing this one. There's really not much to say about it that I haven't already said in the reviews written for their last few games. You could almost get away with doing a find-and-replace with the title on the Ghosts 'n Goblins review, in fact. The port is technically sound, unlike the disastrous Mega Man Mobile ports. There is no controller support, so you have to use virtual buttons. The game wasn't designed around said virtual buttons and in fact is difficult enough that many players can't finish it even with a regular controller or joystick. Capcom has added a casual mode that allows you to double-jump a la Super Ghouls 'n Ghosts, and you can continue from the furthest stage you've reached without worrying about lives or continues.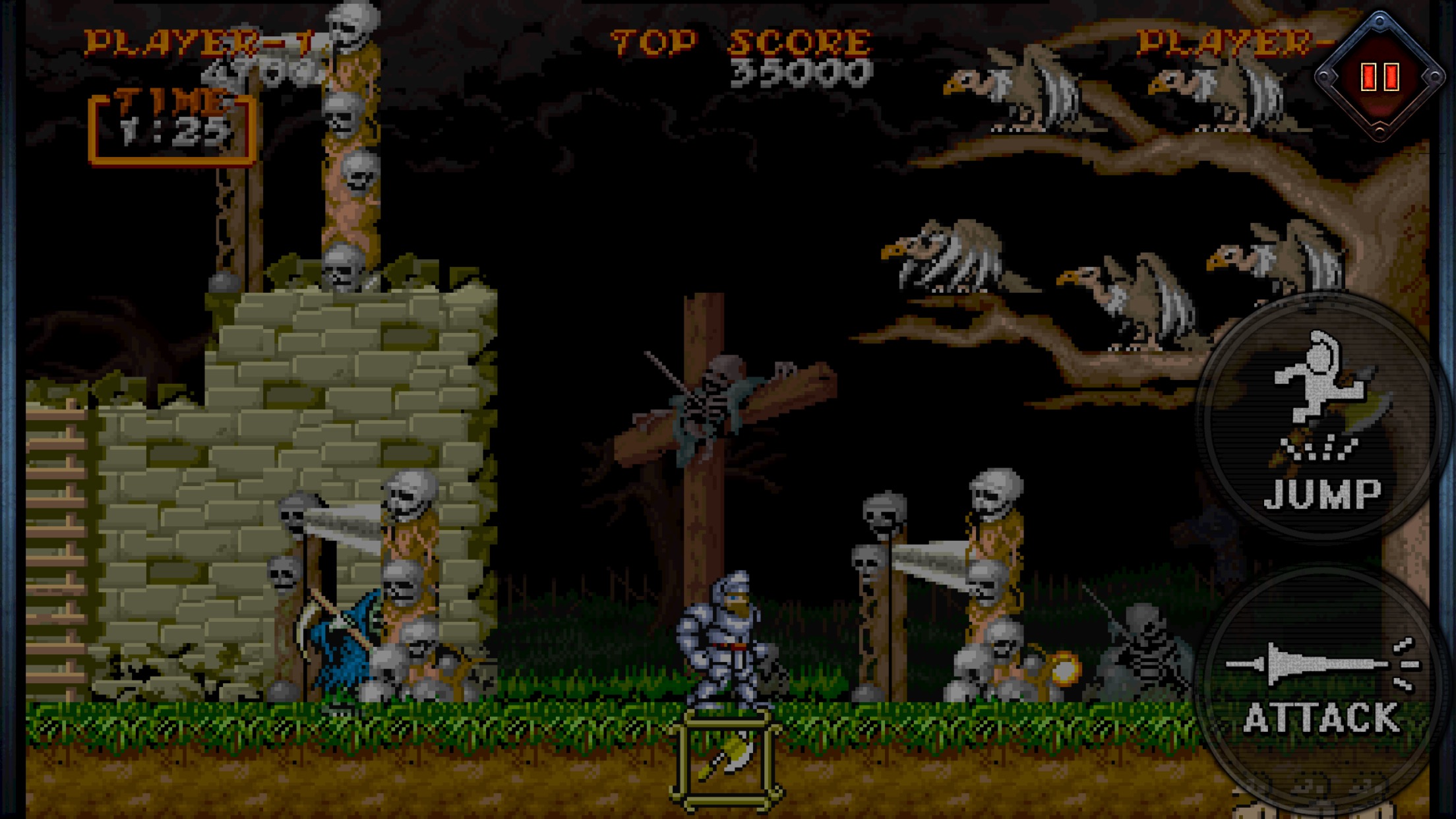 I'd hope it would go without saying that the original game is excellent, and no matter what ills I can speak of this game's poor suitability for touch controls, it is just a buck. Being of the generation that grew up in arcades, if you told me when I was young that I could take home an arcade machine for four quarters, I wouldn't care much if the stick was a little broken. So there's that, I guess. But gosh, what a terrible way to recommend something. Yes, it's just a dollar. But if you have other platforms and a few more dollars, you can probably find a version of this game that doesn't force you to withstand a trial no human was meant to.
This little project of Capcom's consists of four games, and I think three of them are pretty bad fits for the platform. They didn't choose these games randomly. Ghosts 'n Goblins, 1942, Commando, and Ghouls 'n Ghosts are among Capcom's most popular arcade titles from the pre-Street Fighter 2 days. It makes a lot of sense that they would be at the top of the list for re-release on any platform. That's kind of the problem, though. Capcom prioritizes the same games, regardless of the platform, and while that's usually a fine policy, I think there are cases where other considerations need to be made, and mobile is one of those cases, particularly if you adopt a stance of not supporting controllers. Why not bring over games that, although less popular, get along better with virtual controls?
Capcom has a rich library of classics from the arcade and home. The Ghosts 'n Goblins series is perhaps the worst one to try to shove virtual controls into. Shooters like Forgotten Worlds or Gun.Smoke, beat-em-ups like Knights of the Round or Captain Commando, or even less-demanding action games like Strider or Black Tiger would be far more at home with virtual buttons. If Capcom really wanted to be nice, they could put some of their RPGs on the platform. Games like Breath of Fire or Destiny of an Emperor would work wonderfully with touch controls. Instead, we get the biggest hits of the 1980s, and damn the torpedoes if that doesn't make any sense. Sometimes, I wonder if the decision-makers at Capcom understand or care about their back-catalog beyond cashing it in for a few bucks now and again. This year's mobile releases don't make me terribly confident about that.
Still, it's just a buck.
Arkanoid vs Space Invaders
Capcom's odd choices look even stranger in light of another of this week's releases. Taito essentially kicked the Japanese game industry into overdrive for the first time with the 1978 release of Space Invaders. The game was a huge hit everywhere, but for Japan, it occupies a cultural cachet beyond its status in other regions. This was the game that really got things moving in a big way in Japan as far as video games went. Taito had rocketed past all of the competition and was sitting far above everyone else, enjoying record profits and a lofty status in the pop culture of the day. To this day, Taito's name still adorns many game centers and amusement machines in Japan, often right beside the iconic image of an Invader.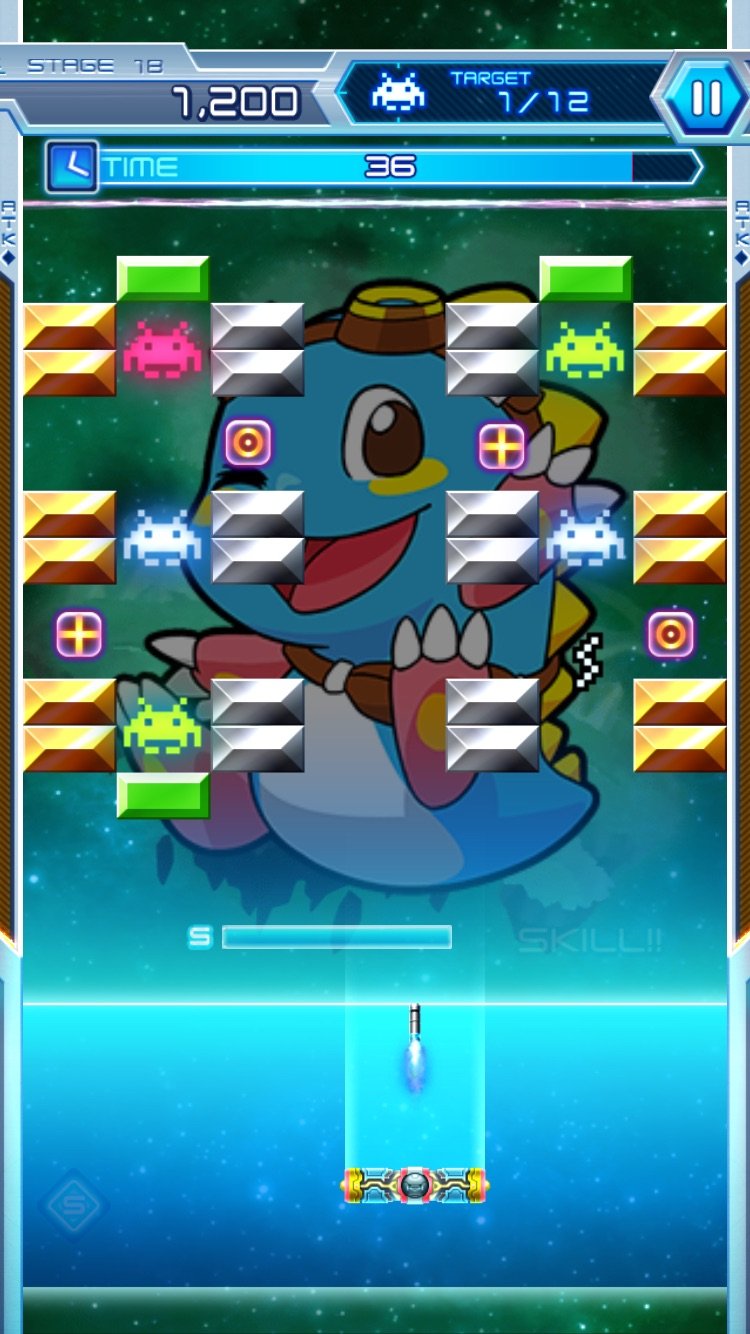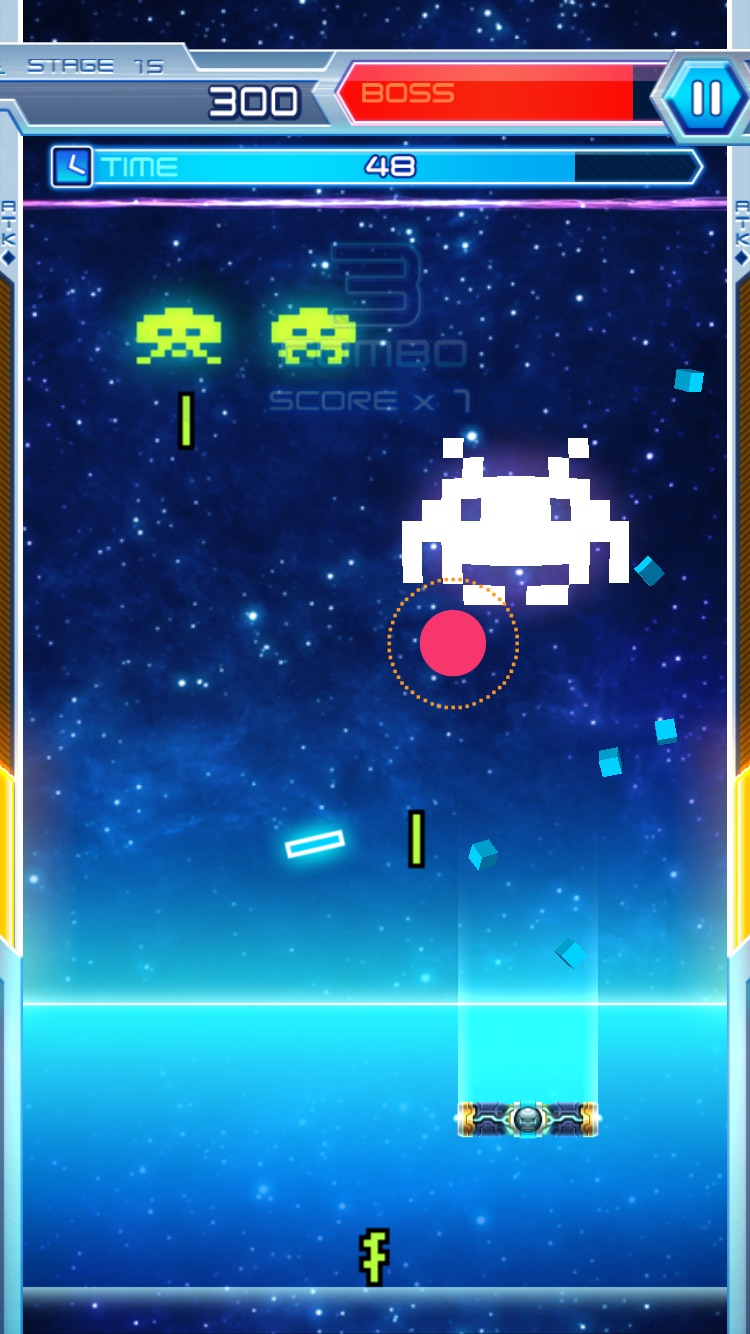 While Capcom was able to come up with a new hit franchise seemingly every console generation, Taito never did have anything approaching the level of Space Invaders again. Certainly, they had plenty of good games, and some of them were fairly popular. Bubble Bobble, Arkanoid, Chase H.Q., Darius, and many others proved they weren't just a one-hit wonder. But as the winds shifted in the arcades, Taito started to fall behind many of their contemporaries and always seemed to be playing catch-up. They never did get a good foot in the console market. As the 1990s wound down, Taito seemed to be good at two things: going back to the well on their 1980s franchises, and custom arcade cabinets with limited global appeal.
Finally, in 2005, Square Enix effectively bought the company. This could have gone very badly, as Konami's acquisition of Hudson did. Instead, it turned out to be one of the best things to happen to the company. Square Enix seemed content to let Taito do their thing, and Taito seemed to finally figure out what their thing exactly was. They still make wonderful arcade cabinets, with my particular favorite being a game where you have to slam your hands down on a table and pick the right moment to flip it over in anger, trying to score the biggest amount of points as possible. At the same time, they've embraced the fact that they're better at arcade-style experiences than big home console games. The company has in recent years become famous for stylish reinterpretations of their classic games, along with cool new ideas that utilize those properties.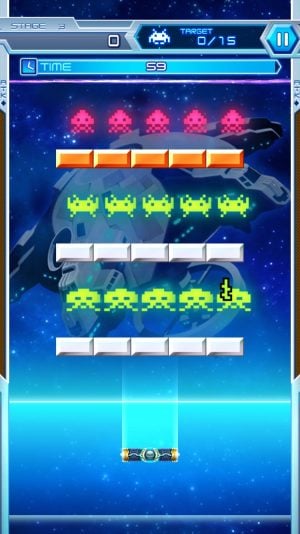 Games like Space Invaders Extreme, Space Invaders Infinity Gene, Groove Coaster, and Darius Burst are all good examples of this. Making classics feel fresh without giving up what made them fun to begin with is a pretty tough job, and Taito is one of the best there is at doing it. Arkanoid vs Space Invaders is another fine effort along those lines. While this was originally a free-to-play game connected with the LINE social network service, the developer has prepared a premium, paid version of the game for general consumption. And it's simply wonderful. Crossing two brands together without sacrificing the feel of either is a real magic trick. Usually, you just end up with The Flintstones Meet the Jetsons. But Taito understands what makes Space Invaders click better than anyone, and they clearly have a handle on Arkanoid as well.
They didn't stop with the clever blend of gameplay mechanics, either. This game is loaded to the gills with Taito fanservice. Arkanoid vs Space Invaders features tons of characters to earn and unlock, drawn from 40 years of gaming history. Many gamers will recognize Bub and Bob from Bubble Bobble and Bust-A-Move, but how often do Sonic Blast Man and Tiki the Kiwi show up in games anymore? It's a love letter to Taito's history, and not just a superficial one either. The gameplay, the characters, the music, and even the story all demonstrate a passion for the company's history that could only come from genuine fans.
It fits mobile like a glove, too. The Vaus paddle from Arkanoid doesn't normally allow vertical travel, but in this game, you have a little space to work with. That makes it less likely that your finger is going to obstruct your view, and also makes the game easier to play. Breakout clones typically controlled with dials in the arcades, and I find adapting them to other controls often doesn't work very well. But Taito wasn't afraid to break the rules of the genre for a more playable experience. They know how the platform works, and they know how to bring their classic arcade-style experiences to it in ways that just fit. This is the difference between simply cashing in on your catalog versus offering a product that draws from the past but is worthy of consideration on its own. It's something I wish Capcom would try a little more often when it comes to mobile.
That's all for this edition of Musgravian Musings. Thanks for reading, and be excellent to each other!