Well I really hope everyone took my mushroom hunting information to heart and spent the day looking for morels, but, if you didn't… The good news is there's a ridiculously huge load of new iOS games to play through. Lots of people were looking forward to Beholder, No Stick Shooter looks really cool, and apparently the world needs more Mobile Strike-likes with the release of Terminator Genisys: Future War. There's a ton of great stuff in here though, and I look forward to streaming it on our Twitch channel soon!
Note: This list is updated as of about 6:00 PM, it's entirely possible some other stuff will sneak out which you can find on our forums. Anything super rad we'll likely post about tomorrow too, so you won't miss anything if you don't want to go digging.
---
#tapgym
iTunes Description
Are you ready, bro? Lets get tapping!

We live for the gym, but what do we do when were not at the gym? We #tapgym!
Smash through push ups, lifts, lunges, sit ups, and so much more

Do you have the muscle to reach #berserkmode and be the toughest bro alive?
Forum Thread:#tapgym (By Fuzzy Logic)
---
Arrow.io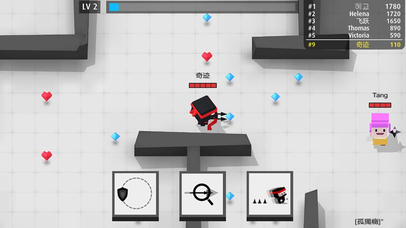 iTunes Description
Join the battle! Playing as Pixel Man, Defeat players from all round the world.

Arrow.io, a brand new io game for real players.
Features and How to play:
1.Control the motion by virtual control lever. Defeat your opponents with your arrows;
2.Every update will enable random skill upgrade. A combination of hundreds of skills makes the game unpredictable;
3.Abundant choices of pixel-man players. Instant multi-player battle. You can't stop playing it.
Forum Thread:Arrow.io (by Cheetah Technology Corporation Limited)
---
Battle Islands: Commanders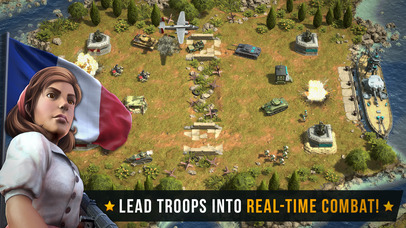 iTunes Description
Dominate the battlefield! From the creators of the popular WWII strategy game, Battle Islands, comes an explosive head to head combat game!

Take part in major WWII battles in Battle Islands: Commanders, from the sandy dunes of North Africa to the bitter cold of the Eastern Front! Master the art of war against real opponents from around the world and reap the spoils of war.

Build your army and launch an offensive now!
Forum Thread:Battle Islands: Commanders (By 505 Games)
---
Blustone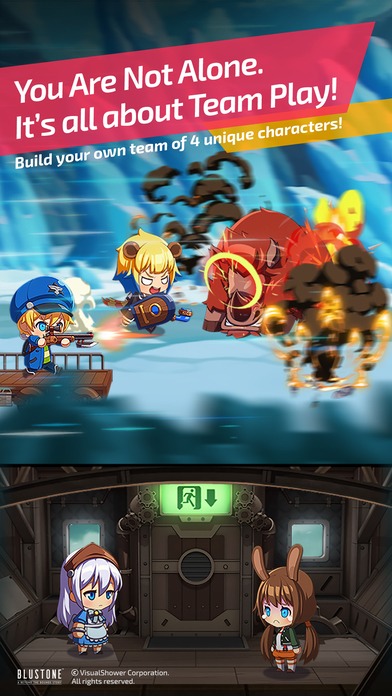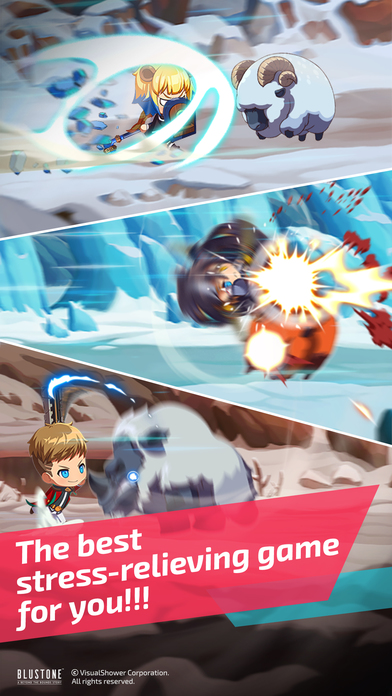 iTunes Description
Journey through a frozen tundra and search for hidden treasures.
Fight the enemies and beasts that stand in your way!
Survive the competition by building the ultimate team!
Recruit new hunters, assemble your team, and become a legendary captain!
Forum Thread:Blustone (by VisualShower Corp.)
---
Beholder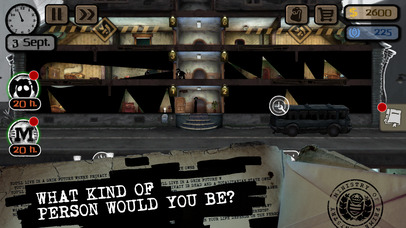 iTunes Description
A totalitarian State controls every aspect of private and public life. Laws are oppressive. Surveillance is total. Privacy is dead. You are the State-installed manager of an apartment building. Your daily routine involves making the building a sweet spot for tenants, who will come and go.

However, that is simply a facade that hides your real mission…
Forum Thread: Beholder (by Creative Mobile)
---
Color Palette : Dreamers
iTunes Description
First chapter of PiPi's adventure is now available on iPhone and iPad!!

Immerse into her story as she meets new friends along the journey, and help her gain inspiration through solving the puzzles. New style of color creation puzzle that will get your mind running!
Forum Thread:Color Palette : Dreamers (By AtelierSoft)
---
Dino Factory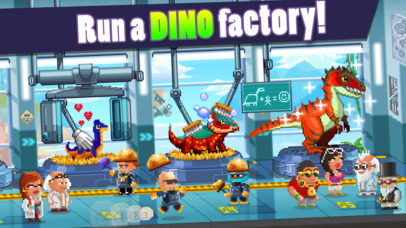 iTunes Description
BECOME THE GREATEST DINO CREATOR IN THE WORLD!

The Formula for Growing Dinos was recently discovered and released worldwide. A whole new market is born: creating and selling DINOSAURS!

As the CEO of your own Dino business, it's your job to make it grow! Hatch eggs, discover new creatures, manage your scientists and keep the MONEY rolling in!
Forum Thread:Dino Factory (By Oh BiBi socialtainment)
---
Dissident: Survival Runner
iTunes Description
Welcome to survival runner!
Join the runaway Eris in her journey to confront an empire flying on her hoverboard. Surf three worlds: vertiginous highways of a scifi city, ancient ruins in a blinding desert and ruthless snow-covered mountains.
Along the way youll dodge deadly traps, shoot countless enemies and collect stolen relics.
Forum Thread:Dissident: Survival Runner (by Agaporni Games)
---
Ditto Doodle
iTunes Description
See the Doodle….Draw the Doodle…. Become a doodle master!! Draw the image that just disappeared without lifting your finger! Play in Classic mode for casual gameplay by progressing through 1000 exciting levels, collecting stars, achievements, boosts and talents along the way. If you are looking for a challenge.. play Arcade Mode!!, where you only have one attempt to clear as many levels as you can… or else…Game Over!! Rely on boosts like Image Trace and your talents like Coin Multiplier for help. And don't forget about the extra 600+ bonus level packs waiting to be unlocked!
Forum Thread:Ditto Doodle (By Green Monkey Games, LLC)
---
Doona
iTunes Description
A little girl Doona.
I have to go on an adventure to practice.
Is the state of the item you have ..?

Find the ideal material and make it yourself!
Forum Thread:Doona (by Incago Studio)
---
Dreamcage Escape: Two Towers Creek
iTunes Description
Can you escape the Dreamcage?

Are you ready to solve puzzles and crack codes in this new and innovative room escape game?

A strange world full of different cages, each one trapping a miniature world inside. Beautiful and magical, but creepy and captivating at the same time! You find yourself inside Cage 28 with no idea of what's going on.
Forum Thread:Dreamcage Escape: Two Towers Creek (By Big Loop Studios)
---
EverClicker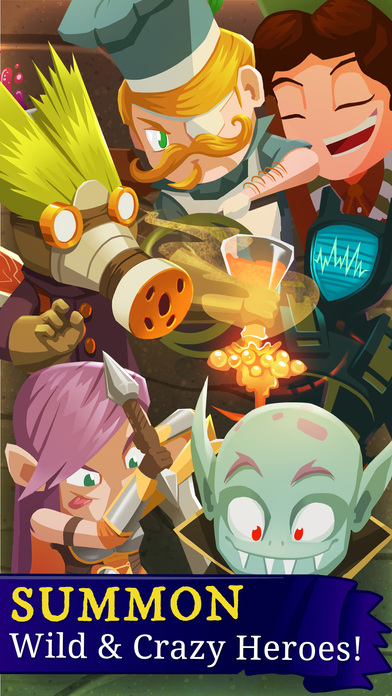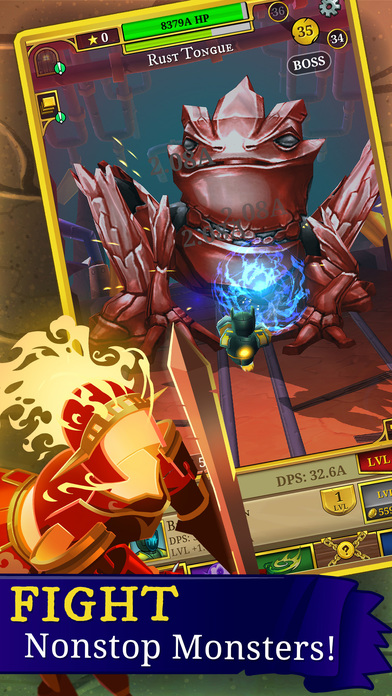 iTunes Description
Can you save the EverVerse? Battle an endless army of enemies in an all-new RPG. Awaken tons of legendary heroes. Set up your team to fight for you nonstop. Collect rewards like gold, spells, pets and more, even while youre away! Everclicker is fast and simple to start, but infinitely challenging to master!
Forum Thread:EverClicker (by KingsIsle Entertainment)
---
Go Car
iTunes Description
GO FAST, DON'T CRASH!
Speed cars up, slow them down, turn left and right, keep them from colliding and going BOOM!

Send all the cars into the correct garages like a boss, in this retro styled 8-Bit traffic management puzzler.
Forum Thread:Go Car (by John Stejskal)
---
Guns of Boom
iTunes Description
Easy and intuitive controls: pump your opponents full of lead from the get-go!
Awesome graphics for immersive gameplay: stylish levels and cool animation will keep you glued to the screen!
Autofire: all you need to do is get the enemy into your crosshairs.
Dynamic battles: play on a team and rip your enemies to shreds! The more active you are in battle, the better your reward will be!
Forum Thread:Guns of Boom (By Game Insight)
---
Hello Kitty Music Party – Kawaii and Cute!
iTunes Description
Join Hello Kitty and Sanrio pals in the cutest clicker game ever! FREE download!

Hello Kitty and her friends are planning to host a grand musical get-together to spread the love and joy! Help them throw a big, fabulous party in the most adorable musical clicker game ever made! But this is not just your ordinary clicker game – if you move your body to the rhythm and do the HAPPY DANCE, you will earn more notes! Play a song, then tap and dance along the rhythm!
Forum Thread:Hello Kitty Music Party – Kawaii and Cute! (by Sanrio Digital)
---
Heroes Above: Sky Clash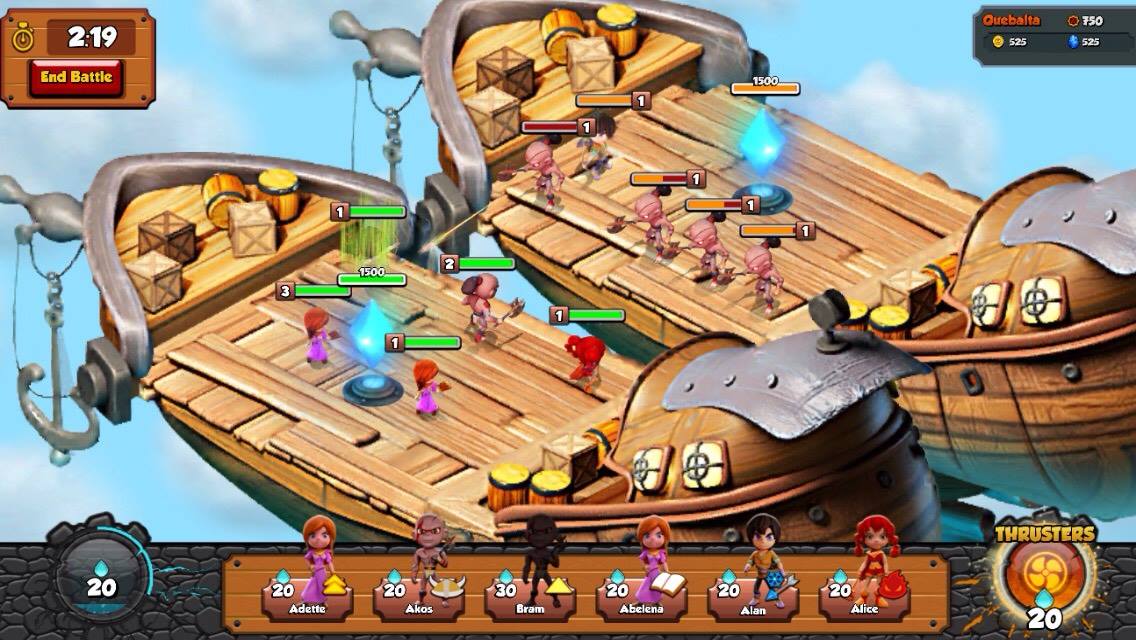 iTunes Description
As Captain of your very own Sky Ship, scout and train your crew of Heroes to defend your home! Summon raging barbarians, explosive fire mages, even dead-eye gunners – over hundreds of unique play styles to choose from!
Forum Thread:Heroes Above: Sky Clash (By FredBear Games)
---
Hill Dirt Master 3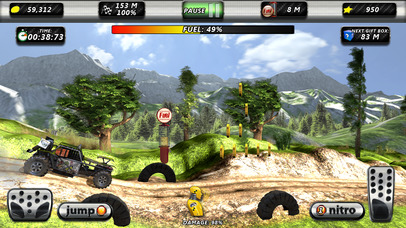 iTunes Description
Experience thrills of off-road racing by Hill Dirt Master 3. Large selection of challenges and upgradeable parts offer you a varied racing experience.
Forum Thread:Hill Dirt Master 3 (by Magic Pixel)
---
The Island:Brave Heart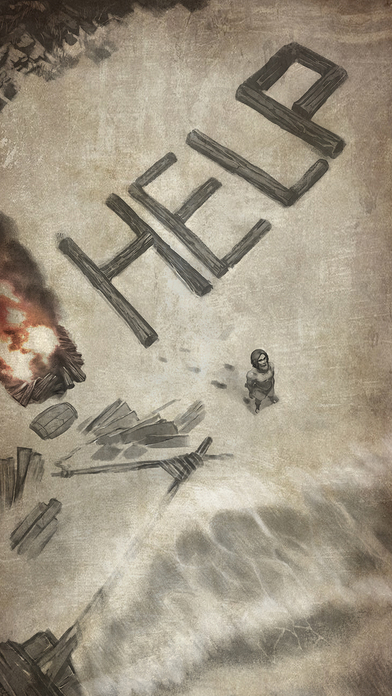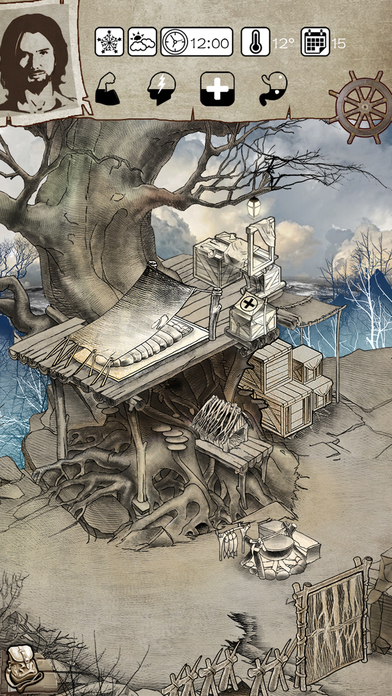 iTunes Description
The Island,Man in the Wild,Amazing Adventure….

This is a game about exploring and surviving on a deserted island, finding a way to survive on the island while working towards your final goal of escaping the island.

You take the role of a fanatic explorer, travelling to places all around the world exploring earth's unknown and unexplained mysteries. A carefully thought out plan, still can't prevent the dangers of the unknown. Your ship sinks and you wake up on the beach of an island, you don't know where you are; hunger, fear and disappointment are close to defeating you
Forum Thread:The Island:Brave Heart(Free)
---
Juicy Blast : Match 3 Puzzle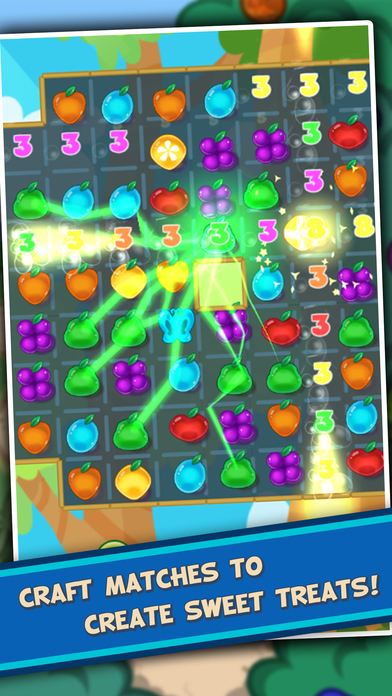 iTunes Description
Enter the sweetest adventure and travel through Juicy lands of fruits, mixing, matching and finding carrots and treats for cute bunnies!
Make the most delicious combinations and get through challenging levels full of fun! Smash fruits together and match the rarest treats to feed your bunnies.
Remember, they dont all eat the same!
Jam, fruits, jelly, carrots and more treats are on the puzzle menu for you to discover in this adventure land of juicy!
Forum Thread:Juicy Blast : Match 3 Puzzle (by BerryBaby)
---
Jump with me
iTunes Description
Jump with me is a jumping game which features collecting coins by jumping on trampolines.
Tap left/right to land your character on the trampoline.
Avoid ravens left to right and collect coins in mid-air.
Jump higher to collect more coins.
If you are good at jumping game, Try this. Jump with me!
Unlock more characters with coins.
Forum Thread:Jump with me (by Stickyhands Inc.)
---
Kill em All
iTunes Description
In a world torn apart by violence and blind rage, you participate in a tournament to death against a horde of mythical creatures.

Shoot fast and your deeds will echo throughout history. Be just a little slower and hear the chilling gong of Death himself.
Forum Thread:Kill em All (by No Six Five)
---
Legend Of Maktar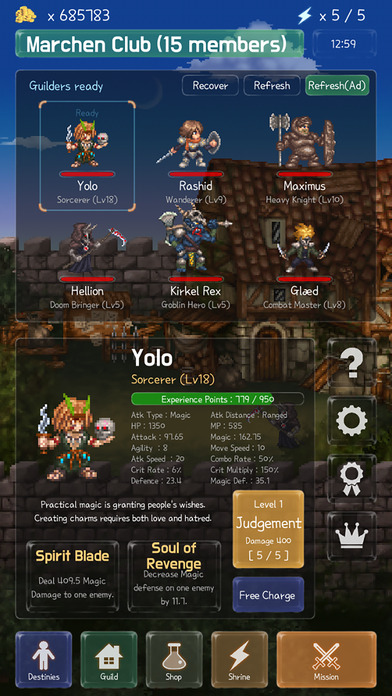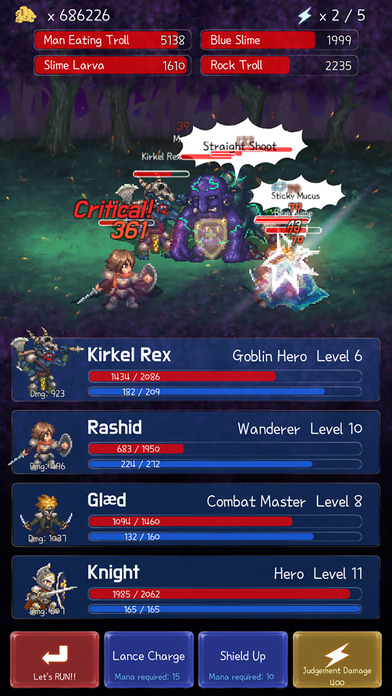 iTunes Description
Death or Last-Hit!
Beautiful Dame! Princess! And her warrior!
Heartrending love that surpasses tribes and a call of destiny!
Thats the legend of Maktar!
Forum Thread:Legend Of Maktar (By Kwangsam Kim)
---
Lost Frequency
iTunes Description
Using your deep space scanner, you inadvertently make contact with Captain Paul Renzo of The Orion Project. A space explorer of the Allied Space Exploration Cooperative, who is stranded on a foreign world and has lost his crew. His life is on the line and he needs your help! Why is he there? What happened? How will he escape the predicament he is in? Only you can help him navigate the dangers he faces on this foreign planet where he has crashed. You choose the adventure he will have. Play the game over and over picking new paths each time, you never know where Captain Renzo will end up.
Forum Thread:Lost Frequency (By Bradley Cimo)
---
Lunar Laser
iTunes Description
Tap to push you through space. Avoid all lasers and obstacles and collect as many stars as you can.

– Simple tap input mechanism.
– Leaderboards to compare scores with friends and family.
– Endless gameplay to keep you busy for hours.
– Cool music and sounds.
Forum Thread:Lunar Laser (by PJamaLabs)
---
Milton Cumberdale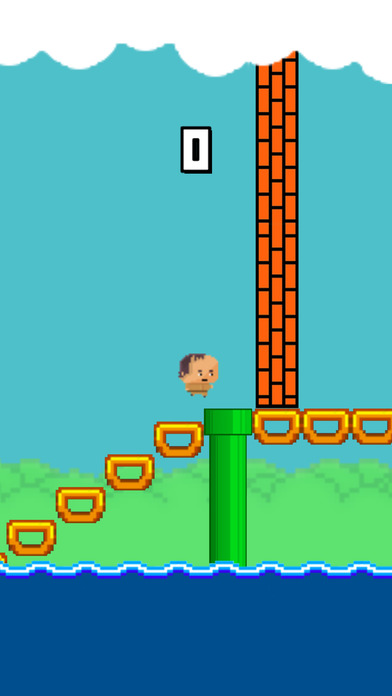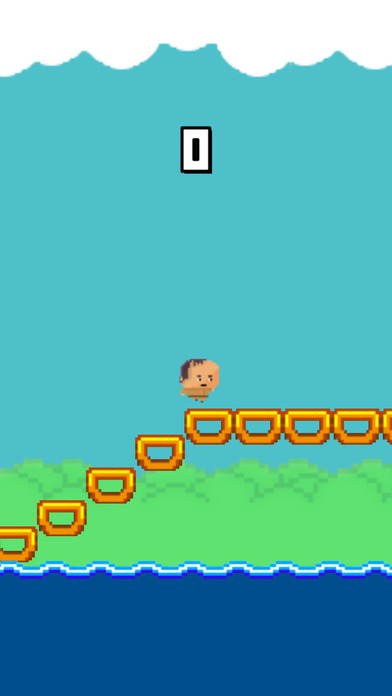 iTunes Description
Don't run into the wall, Milton.
Forum Thread:Milton Cumberdale (By Konig Studios)
---
No Stick Shooter
iTunes Description
Happy Robot presents a fresh take on the classic retro-arcade shooters we all know and love. Featuring 30 levels of non-stop mayhem, a huge variety of enemies, strategic weaponry, and a unique control scheme, No Stick Shooter is packed full of explosive fun!
Forum Thread:No Stick Shooter (By Happy Robot Games)
---
Oden Cart 2 A Taste of Time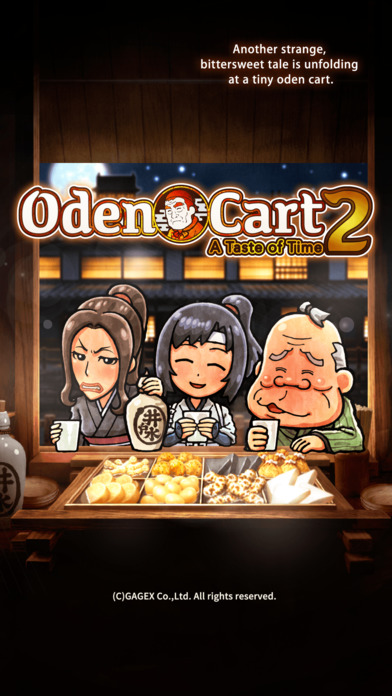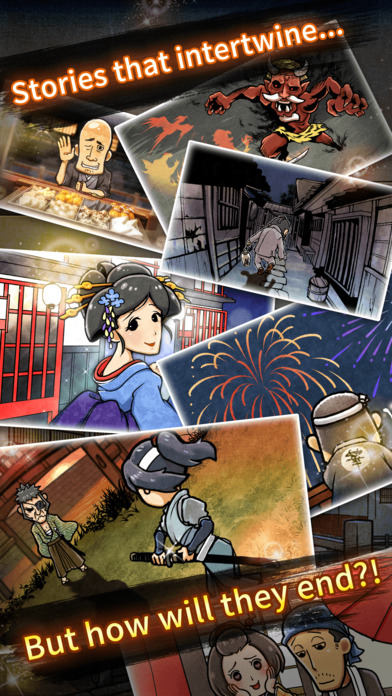 iTunes Description
Another strange, bittersweet tale is unfolding at a tiny oden cart,
and you won't believe when! Take on the role of a stubborn old
oden cart owner trying to get back home in this story-driven game.
Forum Thread:Oden Cart 2 A Taste of Time (By GAGEX)
---
On Time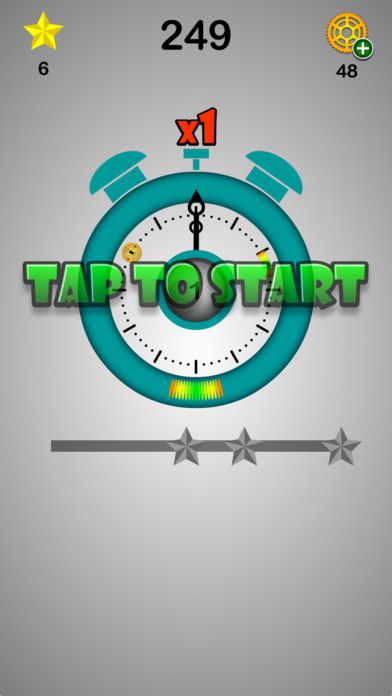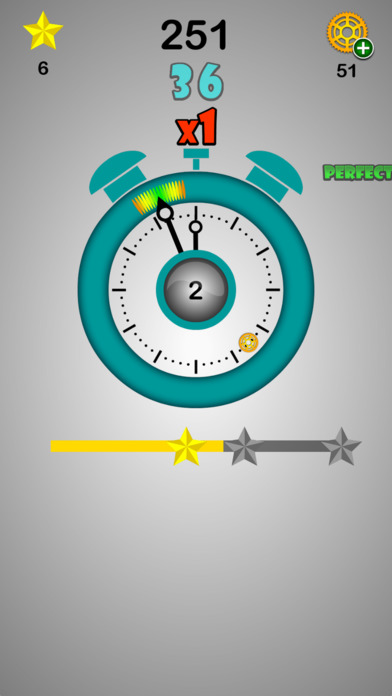 iTunes Description
Fast paced single tap game which requires good responses and accuracy.

Fun for all the family. Achieve high scores with better accuracy.

Compete against your friends and family.
Forum Thread:On Time (by PJamaLabs)
---
orn.io – multiplayer mmo game
iTunes Description
Kill other players to grow yourself in this multiplayer open world iO MMO game!
Forum Thread:orn.io – multiplayer mmo game (By IO Games)
---
Perfection! 4: Nightfall
Not on iTunes yet?
iTunes Description
Not on iTunes yet?
Forum Thread:Perfection! 4: Nightfall (by Stuart McLean)
---
Pets vs. Zombies2-Zombie Virus
iTunes Description
Pet vs. Zombie inside puzzle. Attack zombie by matching pets and protect your pet from zombie's attack.
Recover your pet friend's villiage from zombies.

Zombie attack a pet and make ice or infect a pet.
If you can not match the infected pets, the pets will turn into zombies.
Forum Thread:Pets vs. Zombies2-Zombie Virus (by Windflow dev)
---
Phobos Children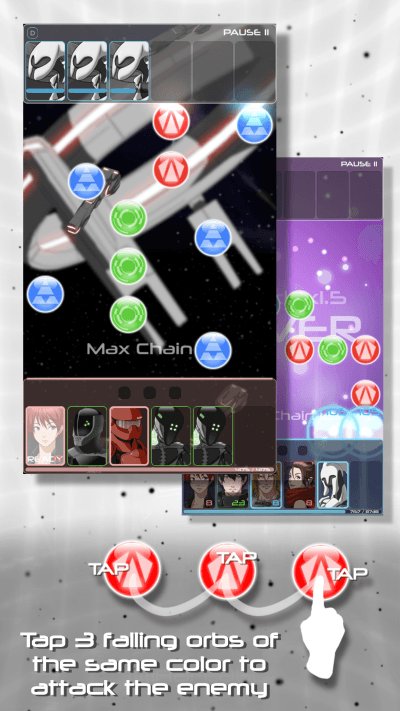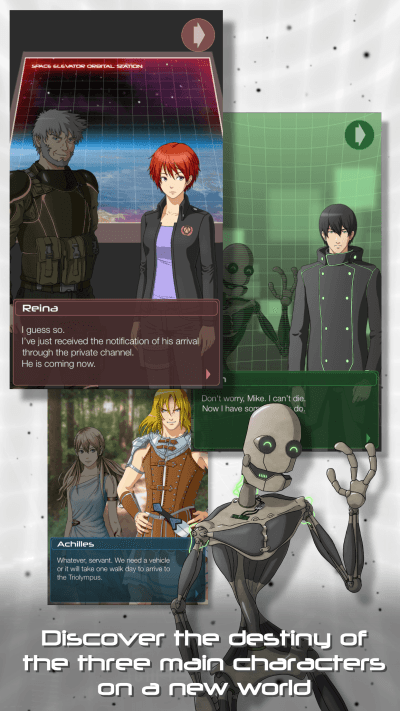 iTunes Description
Year 2326. The I.S.S. Phobos, a space station orbiting around an extraterrestrial planet called "Saia", is suddenly attacked and evacuated. Lots of families get separated, hundreds remaining on the wrong side.

Twenty years after the "Phobos Incident", the humanity come back to Saia searching for what they lost. Reina Diaz-Tachibana, a young and promising soldier, is looking forward to fulfilling her mission, and also to find her family. But on her way she will make new friends, both AI and Saia people, who will change the way she understand the world.

The search for the truth is about to start. The year 2346 will change everything.
Forum Thread:Phobos Children (by Mirai-Labo)
---
Pocket Rooble
iTunes Description
Warning: Pocket Rooble appears button-down, unassuming, plain and unpretentious. No gems or power-ups or sparkly animations. But beneath that staid surface lurks the potential for addiction. This game is like opium for word lovers.
Forum Thread:Pocket Rooble (By Eric Parris)
---
Poke League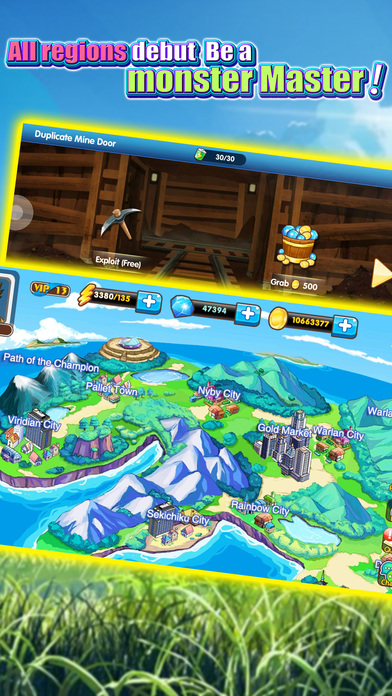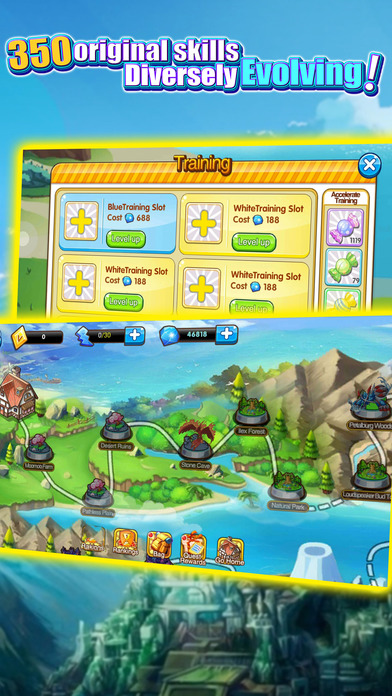 iTunes Description
The most original battle mode;
The most exciting real – time fighting system;
The most fun game of catching pet;

Go to adventure and capture more than 360 kinds of pets, evolute any pets you like to MG mode, be the greatest trainer, enjoy the fighting game.
Forum Thread:Poke League (By SHAOHE LIAO)
---
r3nn0R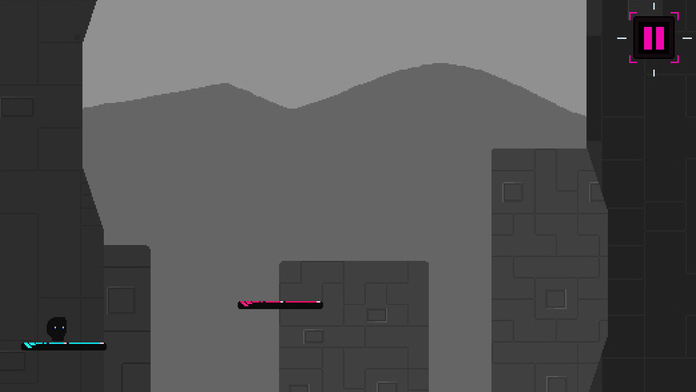 iTunes Description
r3nn0R is a 2D action platformer with 8-bittish graphics and sound effects. With one touch controls the game is simple to pickup yet difficult to master.
Forum Thread:r3nn0R (by Branden Cardon)
---
RASTER PRIME
iTunes Description
A SIGNAL WAS DETECTED NEAR THE TRAPPIST SYSTEM=
PLANETS APPEAR UNINHABITED=
STRANGE OBJECT FOUND ORBITING DYING STAR=
SOME SORT OF TRANSPORTATION DEVICE=
I CAN SEE SOMETHING=
Forum Thread:RASTER PRIME (By Punk Labs)
---
Ready Steady Gone
iTunes Description
You think you got fast fingers?
Then try to beat all unique enemies.

Ready Steady Gone is a beautifully addictive reaction-game.
Forum Thread:Ready Steady Gone (By Jonas Strehle)
---
Six2Ten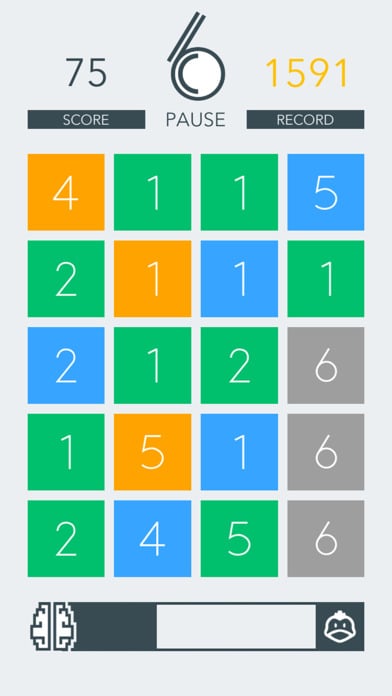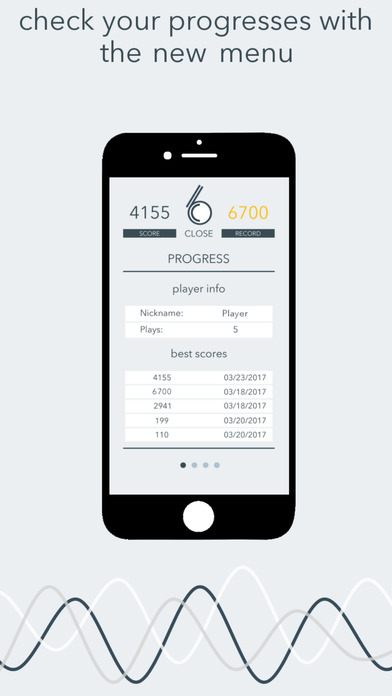 iTunes Description
Head your Logical Skill with Six2Ten!
What are you waiting for? Play now, it's free!

Six2Ten is a completely free puzzle game that strongly stimulates creativity and logic as a modern sudoku.
Forum Thread:Six2Ten (by Scrapp Society)
---
Stickman Skate Battle
>
iTunes Description
Pack your skateboard and join the ultimate Stickman Skate Battle multiplayer PVP experience. Battle with your friends and all people around the world in 1vs1 matches in astonishing, beautiful, hand designed skate parks. Perform spectacular tricks and combinations trying to beat your opponent to get his coins and get a chance to participate in the best high stake world events. Daily and weekly tournaments, freeride, 1vs1 matches, challenges and domination are just few of the awesome features waiting for you right now.
Forum Thread:Stickman Skate Battle (by Djinnworks GmbH)
---
Survival Arena TD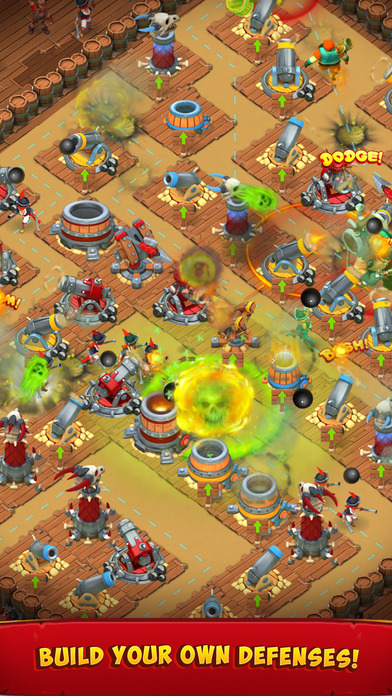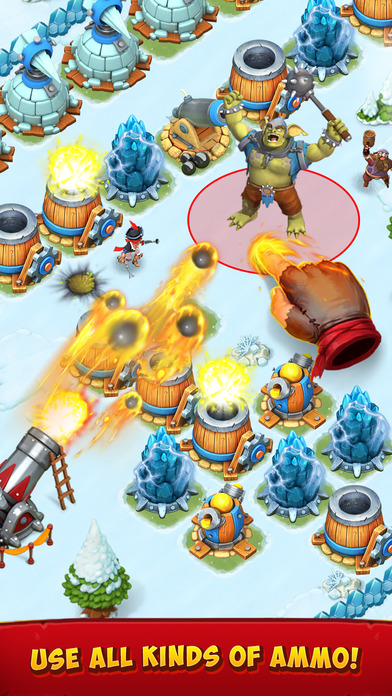 iTunes Description
Build and customize your arsenal of deadly towers, ammunition, and power-ups until other players start stealing your deck ideas. Did someone say other players? We've got WHOLE TOURNAMENTS full of people for you to dominate over. Stacks upon stacks of people. Like a tower of meat and bones.
Forum Thread:Survival Arena TD (by Game Insight)
---
Terminator Genisys: Future War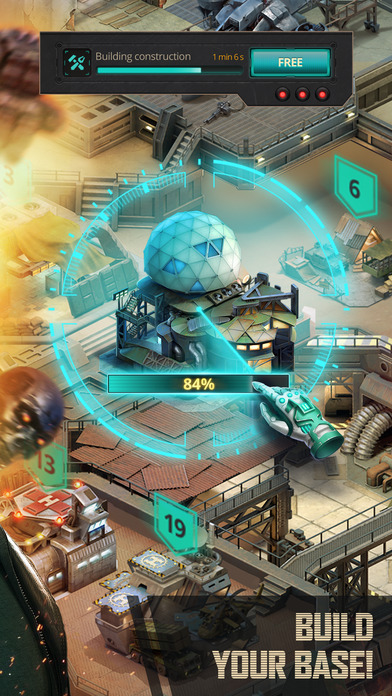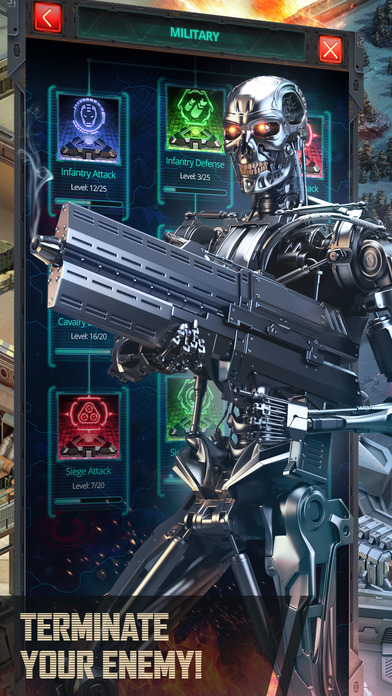 iTunes Description
Terminator Genisys: Future War is a free-to-play mobile strategy game where the human Resistance is locked in a never-ending war with the machine army. Genisys is destroyed and Skynet is offline, but the future war is far from over. Engage in large-scale strategic warfare and rejoin the struggle between machine and man. Build your base, attack your enemies and pave the way to victory for your clan in tactical multiplayer.
Forum Thread:Terminator Genisys: Future War (By Plarium)
---
Wacky Fishy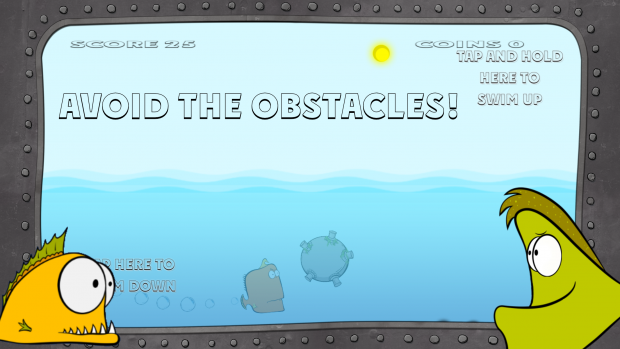 iTunes Description
Hard day? Switch off and enjoy an awesome mash up of endless runner and jumping fish adventure with the wacky fishes!
Fly out of the water and collect coins and avoid the obstacles. Reach the wackiest highscore and collect new wacky fishy character in this great free to play mashup of endless runner and jumping fish game! But be aware …as long you swim the more obstacles will spawn and the difficulty increases!
Forum Thread:Wacky Fishy (by Benjamin Kistler)
---
What, The Fox?
iTunes Description
WTF is a challenging puzzle adventure filled with funny foxes where the goal is simple: put all the foxes in the hole.

While the rules are simple and the game is relaxing, the innovative mechanics will make your brain work hard to solve the charades, while the difficulty rises every single step in the game!
Forum Thread:What, The Fox? (by WebAvenue Unipessoal Lda)
---
XTRIK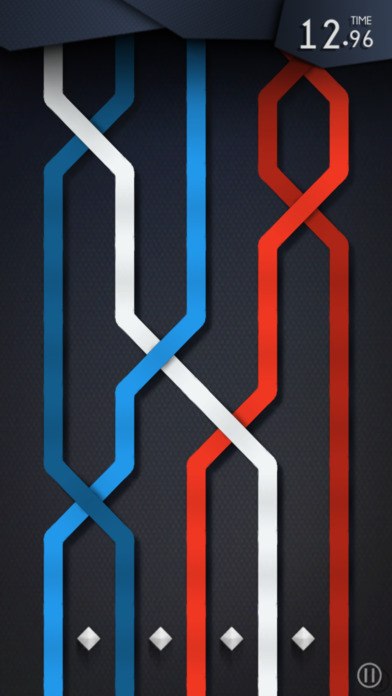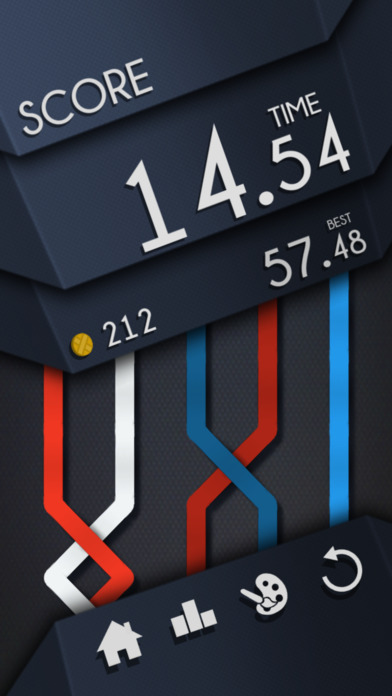 iTunes Description
How many times have you found yourself in the nightmare of untangle headphone cords? Well, this game has led that to the extreme! XTRIK is equally challenging, but definitely more fun!

The game core is very easy: a simple touch between two strings to swap them, don't let any knots reach the spikes. Seems trivial, but I assure you that it will push both your reflexes and analytical skills to their limit!
Forum Thread:XTRIK (by Nick Zangus)
---
XX : Shuriken Evolution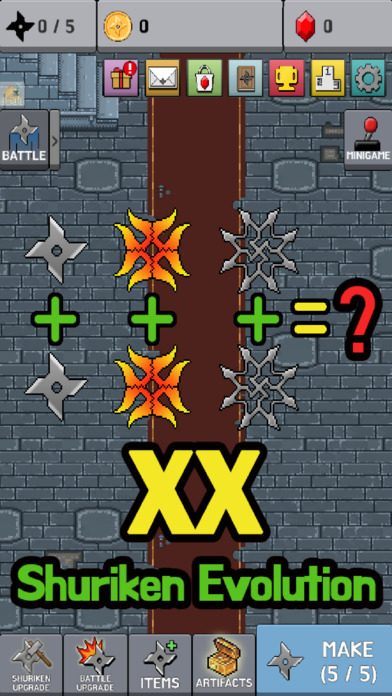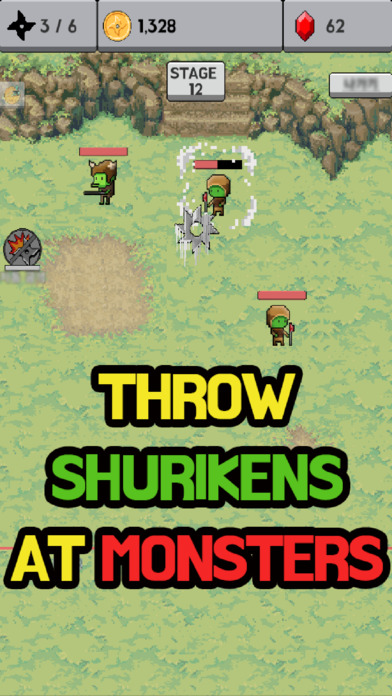 iTunes Description
Do you have no time for games? XX is just the game for you!
Simple controls !!!!
Insanely addictive game !!!!
Just merge shurikens and throw!
Totally simple idle battle game
Forum Thread:XX : Shuriken Evolution (by Zzoo/111%)