If you're a Minecraft: Pocket Edition ($6.99) player, I've got some fantastic news for you today. As you know, the next Minecraft PE update is called the Discovery Update, and part of that update is a completely new feature coming to the came called the Minecraft Marketplace, and I'm personally very excited about it. The Minecraft Marketplace is going to be a huge new addition to the in-game Store and is going to give you the opportunity to purchase and download tons of very cool community creations. And we're not talking about just more skins here; as you can see from the screenshot below, the Minecraft Marketplace will offer whole adventure maps and mini maps you can download as well as texture packs. For instance, Relics of the Privateers will give you a pirate map in which you'll have to battle invading pirates and will even include new mobs.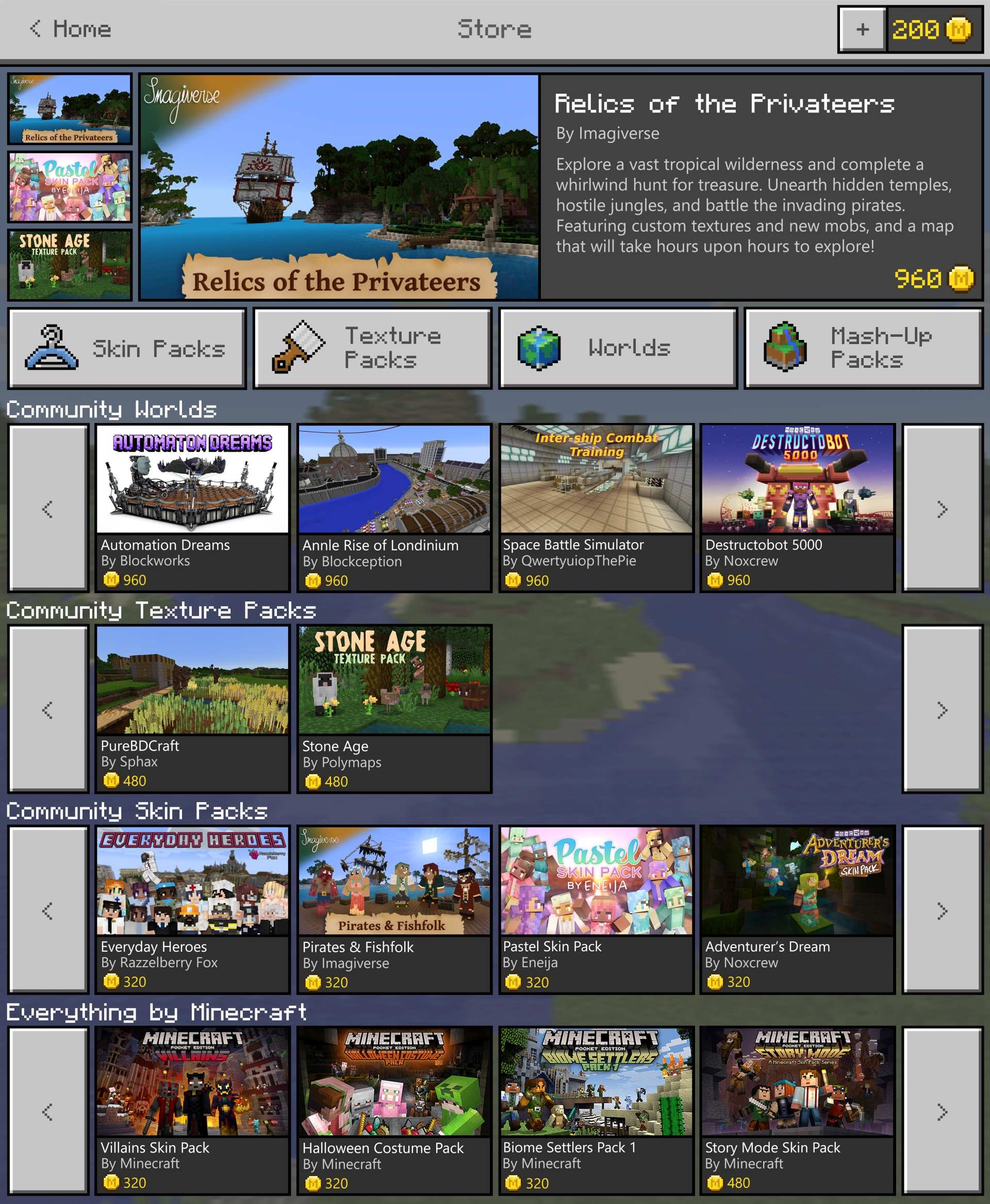 The development team is working with well-known content creators like BlockWorks, Noxcrew, Sphax, Blockception, Eneija Silverleaf, Imagiverse, Noxcrew, Polymaps, Razzleberry Fox, and Qwertyuiop The Pie (well-known if you know Minecraft content creators) and is planning on expanding later on. In the future, the developers plan to open the Minecraft Marketplace to anyone with a registered business, so if all goes as planned, expect much more content in the future. And this seems to be a pretty good deal for the content creators as well because Microsoft is planning to give them the majority of whatever remains after Apple's 30% cut. That's a pretty good move on Microsoft's behalf and a great opportunity for content creators to reach the millions playing Minecraft: Pocket Edition.
In order to purchase anything from the Marketplace, you'll have to get an Xbox Live account (which most players currently playing Minecraft: Pocket Edition already have) and use Minecraft Coins, which you can get as IAPs through the app. The Coins will be sold in three tiers: $1.99 for 300 coins, $4.99 for 840 coins, and $9.99 for 1,720 coins. Judging from the prices in the screenshot above, the most expensive items in the Marketplace cost less than $6. I think those are pretty fair prices given how long it takes to build something like Relics of the Privateers.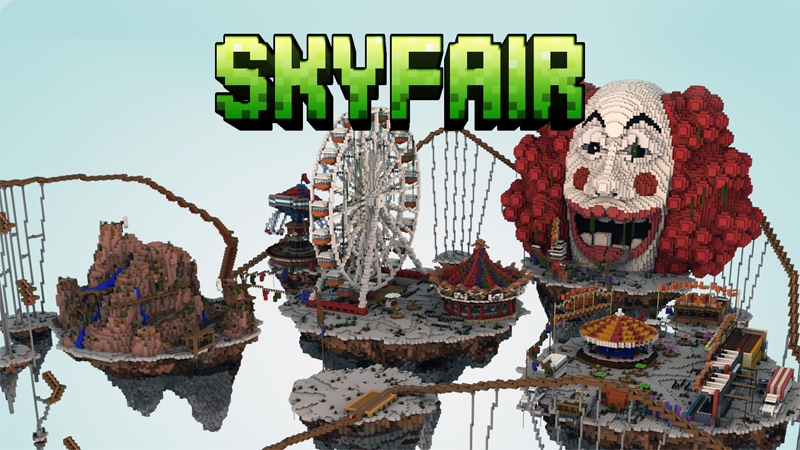 The Minecraft Marketplace will be available once the Discovery Update hits, so expect it probably in May. I think this is a great step for the game and a way to bring PC mods and content to the mobile version. Keep an eye on our page because I also have a great interview about Minecraft and the Minecraft Marketplace coming soon. So, are you excited about the Minecraft Marketplace?