Around one year ago in Japan, Square Enix released a spiffy new version of their classic, quirky SNES RPG Romancing SaGa 2 ($17.99) on mobile devices and PlayStation Vita. Part of a three-game series that released in the later years of Nintendo's 16-bit console's life, it developed a devoted following through its innovative mechanics and intriguing story. The mobile version apparently hit its mark, because Square Enix just announced through Twitter and Japanese magazine Famitsu that they would be giving the same treatment to the third game in the series, Romancing SaGa 3. It will be coming soon in Japan, but the real question is whether it will get a worldwide release given the somewhat muted reception to the localized version of the second game.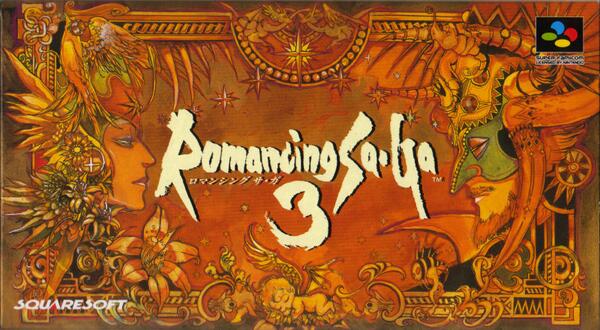 Originally released in Japan in September of 1995, Romancing SaGa 3 is another 16-bit release from Square that has never seen an official English release before. It's set in a world where every 300 years, a Death Eclipse occurs that wipes out all newborns on the planet. Everyone once in a while, a child survives the Eclipse and is said to be a person of great power. The game picks up 16 years after the last Eclipse, and you can probably guess where things generally go from there. You pick from eight different lead characters, each with their own talents and role to play in the story. While the kingdom building gameplay from Romancing SaGa 2 didn't carry over to the sequel, the battle system and character development systems are largely similar.
Another hold-over is the ability to pick up new party members, but this time the game has a lot of fun with it. Sure, you've got your standard mages and warriors, but you can also recruit a superhero, a snowman, and other wacky types to fill out your roster. Romancing SaGa 3 is widely thought of as the best game of this particular sub-series, and one of the few SaGa games that tends to appeal to the more general Final Fantasy audience.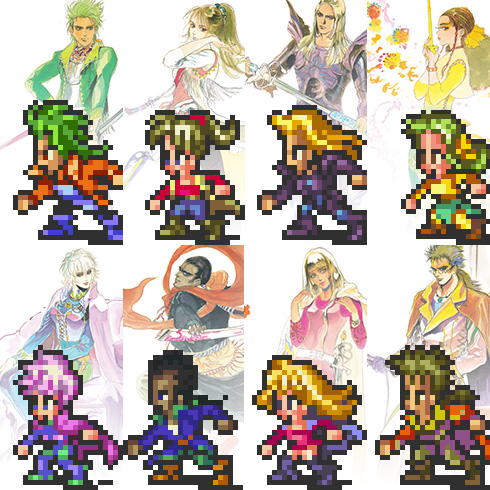 Square Enix hasn't specified a release date for Romancing SaGa 3 on mobile, but they say it's coming "soon" in Japan. We'll have to wait and see if Square's interested in releasing it in English. We didn't get word of Romancing SaGa 2's English release until a week after the Japanese version hit the App Store, and it ended up hitting worldwide nearly two months after that. Romancing SaGa 2 wasn't a terribly strong performer outside of Japan so it's hard to be sure of the third game's chances, but it's not like Square Enix has any other premium games lined up at the moment. We'll bring you more information as we get it.