It's been an unprecedented week for iOS releases, with some heavy hitters such as Typeshift, Oxenfree (Free), and Card Thief ($2.99) making their long awaited App Store debuts amidst universal praise and much celebration amongst iPhone gamers. However, one game in particular has stood out – Death Road to Canada ($14.99), the long awaited App Store iteration of cult developer Rocketcat Games's latest release, has garnered acclaim not only amongst critics, but also amidst the iOS community at large, with our dedicated TouchArcade Forums topic exploding to almost 300 posts (by the time you read this, it could have exceeded this tremendous milestone) in a matter of days. While all of us at TouchArcade Towers have been having a blast with this unique survival title, it's been fascinating to see how the community on our forums have reacted and embraced Death Road to Canada. Amidst expected discussion over the gameplay, controls, and – of course – the game's (still exceedingly cheap) $7.99 price tag, there has been some fantastic discussion in numerous guises over the quirks that make Death Road to Canada so special, and an early candidate for Game of the Year 2017.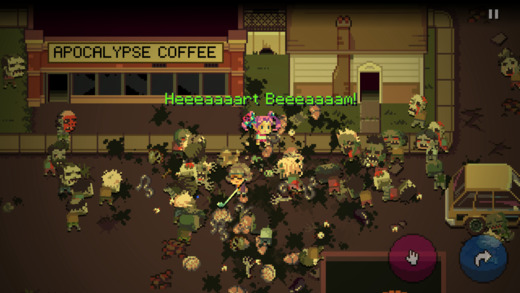 My personal highlight of the Death Road to Canada thread is undoubtedly Dankrio's incredibly descriptive tales of his adventures within the games. Through some beautiful and intricate storytelling, and a fantastic attention to detail, Dankrio has managed to convey what makes Death Road to Canada so special, and is almost as exciting reading about the trials and tribulations of Elis and Magnus as they journey north and encounter zombies, low food supplies, and tough decisions on recruitment and survival at every step. Whether it's fighting away cowardly bandits who are demanding food for same passage, frequent car breakdowns that have a dramatic impact on morale, or the siege that eventually kills his party only four days from Canada, it's an incredible effort and a fantastic read for anyone looking to get a gist of what Death Road to Canada is about beyond the screenshots and videos – all three entries are a great read, and I'd love to see similar stories from anyone else equally enamoured over Rocketcat Games' latest release.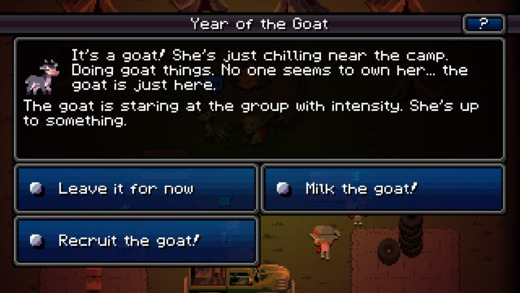 While this unique approach to game criticism is a breath of fresh air, there has also been some excellent (and more conventional) discussion on the title amongst our community. RazorRacer83 draws parallels to the excellent Organ Trail: Director's Cut ($2.99), and also Out There: Omega Edition ($4.99), in how the random events of the journey, as well as the critical survival elements, merge together seamlessly to create a tense but also immensely strategic take on the survival genre. Verlaine emphasises how experimentation with numerous different character combinations and pairings helped keep the game perpetually fresh and exciting, cleverly stating that Death Road to Canada is 'about the journey, not the destination', and in a similar manner L.Lawliet greatly praises the randomness of each run, with their first attempt having 'traitors everywhere' to great comical effect, as well as highlighting the ability to make custom characters, which many of our community greatly appreciated within the topic.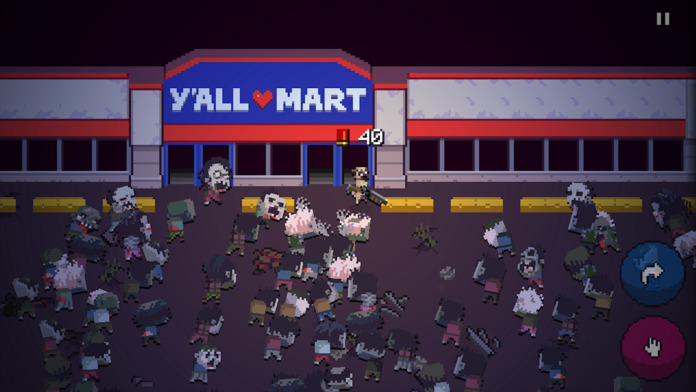 Despite this near universal praise, some have drawn issue with certain minor elements of Death Road to Canada, with iVoloster struggling to get a grasp of the virtual controls, despite thinking that the game was otherwise incredibly fun to play. However, this appears to be very device-dependent, and forum members have recommended to try setting deadzone to 0 and dragzone to 99 if the controls have been a particular nuisance for you. Otherwise, the main form of debate has been surrounding the game's difficulty – Ghostdog1 greatly enjoyed Death Road to Canada, but felt that it was a bit too tricky to get near to Canada in its current guise, stating that even games such as FTL ($9.99) and The Binding of Isaac ($14.99) are easy in comparison. However, Mookmonster believes that the difficulty and learning curve may be abrupt, but after learning how to survive in combat and adapting to the flexibility and patience that is required to survive – as well as mastering the character customisation elements – the challenge is a lot more manageable, also describing some of the less frequent events within the game as 'mind-blowing'. Topic hero Dankrio goes one further and has actually implemented some self-governed 'rules' to the game, with a requirement of random characters and role-play to give Death Road to Canada an even more immersive feel.
It's still early days, and there may be some minor balancing issues to iron out, but it's hard not to think that Rocketcat Games and Madgarden haven't crafted yet another stellar title to add to their incredibly distinguished back-catalogues in the form of Death Road to Canada. As AnotherKellyDown puts so well, it truly is a 'one-of-a-kind game', and its interesting amalgam of genres ensures that for anyone wanting something new, but also something that is so in depth and dynamic that its replay value far outweighs its $7.99 cost of entry, Death Road to Canada is an absolute essential 2017 iOS release. Thank you to both everyone participating in the forum topic, as well as all users who have been mentioned here – be sure to head down to our forum thread for further discussion on the game, and definitely share with us your epic RPG tales of arduous survival within Death Road to Canada.