It's another new week and that means another new batch of iOS games have arrived in the App Store. I'd say this isn't a particularly busy week in terms of number of games, but there's a better ratio of what I'd call high quality offerings than a typical week. Plus there's a few things we're still waiting on, such as The Frostrune which actually did launch very briefly but has since disappeared, but should be re-arriving sometime later tonight. Then there's Nintendo's Fire Emblem Heroes which, if Super Mario Run is anything to go by, will arrive sometime late morning or early afternoon tomorrow. We'll see! Also the very interesting looking Glitchskier should be coming most any time, but just hasn't arrived in time for this post. So check out the full list of games below and let us know in the comments or in our Discord chat which games you'll be picking up this week!
---
Book of Unwritten Tales 2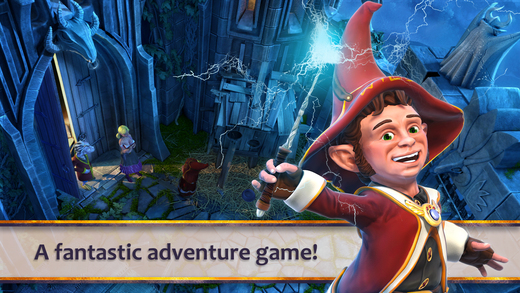 iTunes Description
Every world needs its heroes. However unlikely they may seem. Join Wilbur, Ivo, Nate and Critter in another adventure full of quirky characters and pop-culture references in the wicked world of Aventásia. Help them fulfill their destiny. A destiny as yet unwritten.

From KING Art, the creators of The Book of Unwritten Tales, The Critter Chronicles and The Raven – Legacy of a Master Thief. Enjoy over 20 hours of funny dialogues, top-notch voice acting and weird puzzles!
Forum Thread: Book of Unwritten Tales 2 (By FISHLABS)
---
Brave Caravan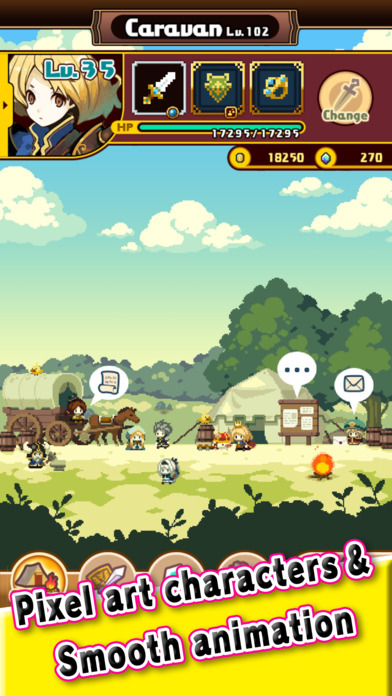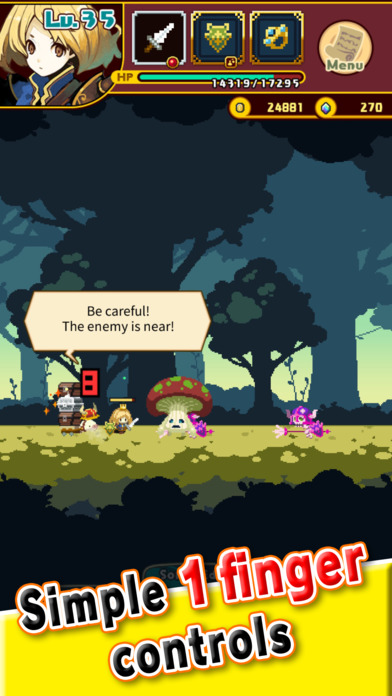 iTunes Description
Brave Caravan features pixel art characters dashing through an exhilarating Action RPG setting.

Enjoy flashy battles with simple 1 finger controls.

Now featruing events with new characters and limited-time dungeons!
Forum Thread: Brave Caravan (by BeeworksGames)
---
Charming Keep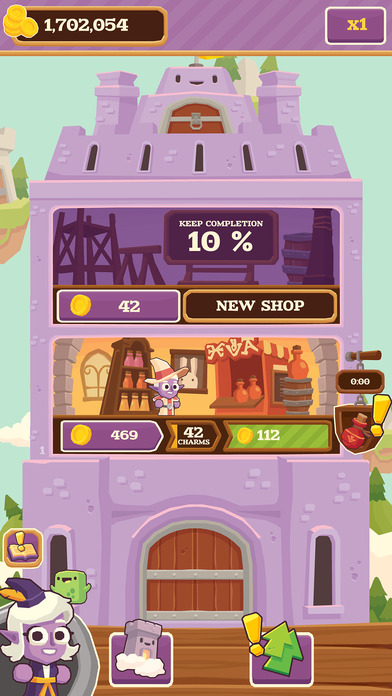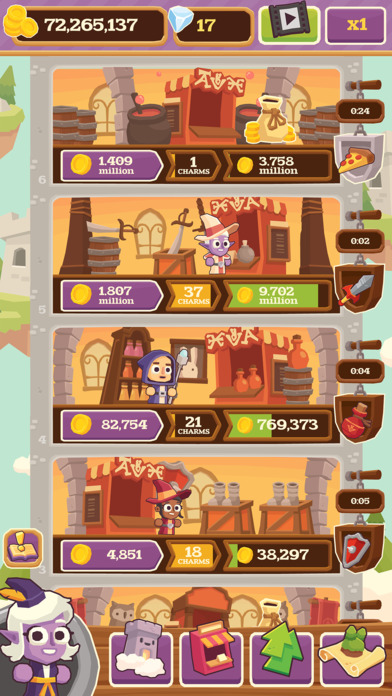 iTunes Description
Build the greatest magic keep this side of Atlantis!
Bankroll happily-ever-afters one sale at a time!
Buy low, spell high!

Charming Princes tend to overestimate their abilities … smiles and jaw-lines only go so far! When they get in trouble, charming rescues are required and they cost a whole lot of money and magic. As the new CEO of Charming Keep Inc., that's where you come in.
Forum Thread: Charming Keep – Collectable Tower Tapper (by Mighty Games)
---
Corpse Party: Blood Drive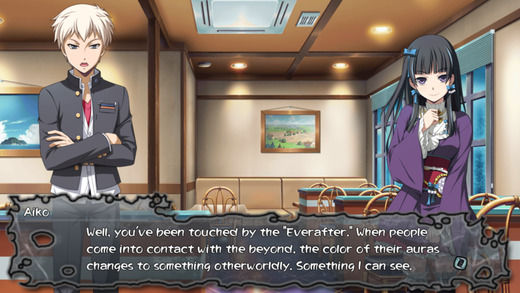 iTunes Description
The Heavenly Host series finally complete…!!

The story follows from the last of "Corpse Party Book of Shadows".
"Sachiko Ever After", "Black Book [Book of Shadows]",
all the mysteries become clear: welcome to the finale of closed school confinement horror adventure!
Forum Thread: Corpse Party: Blood Drive (by 5pb Inc)
---
Downgeon Quest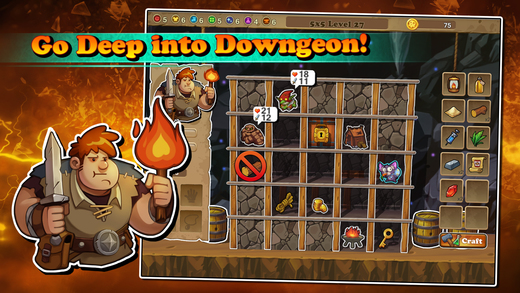 iTunes Description
Downgeon Quest now brings you the unique rogue-like experience! Dumholf needs your help to battle and craft his way through the depths of a dungeon, collecting recipes and artifacts to increase the power, and find new heroes to delve ever deeper underground!
Forum Thread: Downgeon Quest (by Cyberlodge Interactive Ltd.)
---
Edo Superstar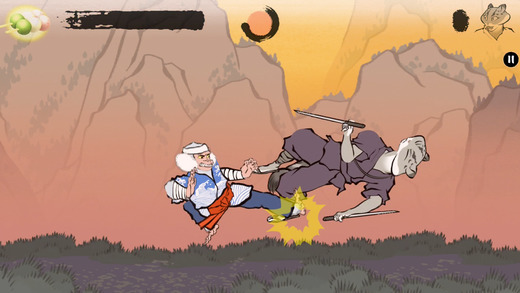 iTunes Description
Edo Superstar is an action-packed beat-em-up set in old Japan, featuring a colorful cast of anthropomorphic characters. Guide Masaru, an energetic monkey with lofty ambitions to be the most popular fighter in the land, as he battles his way to Edo City and competes in the prestigious Zodiac Tournament.

Along the way our hero sharpens his skill and avoids his former ninja clan who hunt him for forsaking their order in his pursuit of fame.
Forum Thread: Edo Superstar (by cleaversoft)
---
Exile: Castle Raid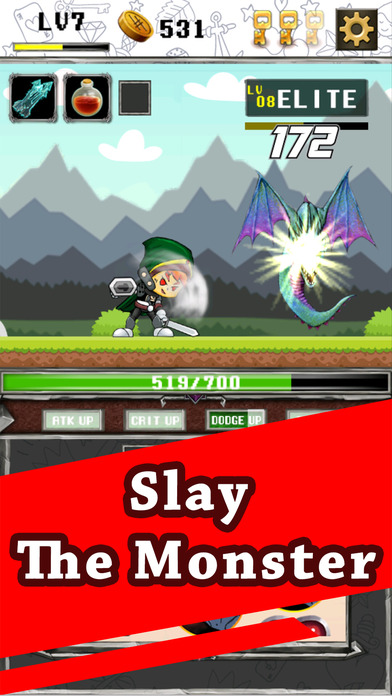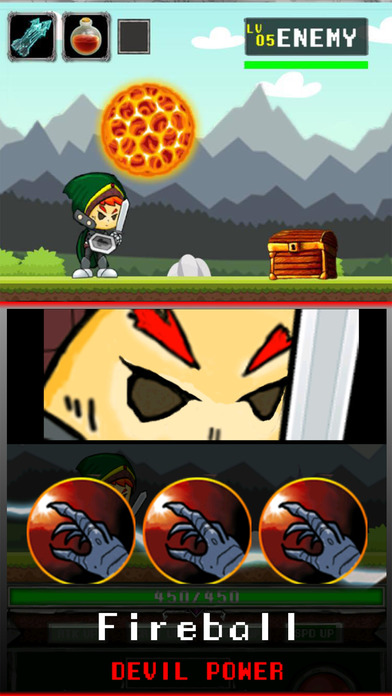 iTunes Description
Fantasy RPG and Roguelike elements collide with innovative Slot Combat in this adventure game.

A young knight went into exile when he was possessed by a Demon.
The Demon wanted revenge on his brother and promised the knight freedom and power if the knight agrees to help him.
An exiled knight and a Demon with a vengeance. And so…
The story begins
Forum Thread: Exile: Castle Raid (by 9boot)
---
Felis: Save all the Cats!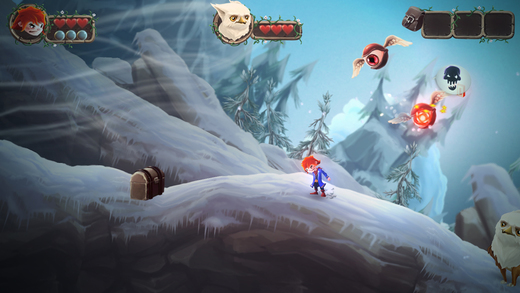 iTunes Description
You are the cats' only salvation. Free them from their traps and they will trust you and follow you.

You must take them to safety.

Not every cat will be easy to find. Make sure the whole team gets alive to the end. Amidst evil creatures determined to steal your beloved cats!
Forum Thread: Felis: Save all the cats! (by Jose Diaz)
---
Final Clash – 3D Fantasy MMORPG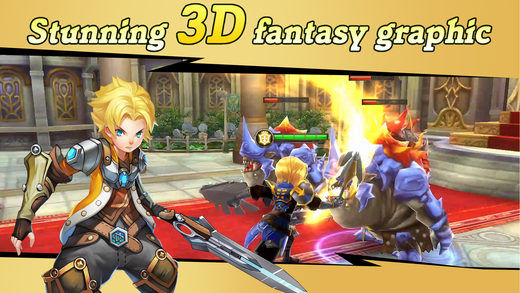 iTunes Description
Join your friends in the most epic action RPG battle arena game on mobile! Collect tons of heroes and assemble the ultimate fighting team! Upgrade your chosen warriors and dominate the intense, fast-paced battles! With so many heroes to choose from, the possibilities are endless! Think fast, for the battle begins now!

Amazing 3D graphics and stunning combat effects!
Forum Thread: Final Clash – 3D FANTASY MMORPG (by Gaosi)
---
Flick the Bean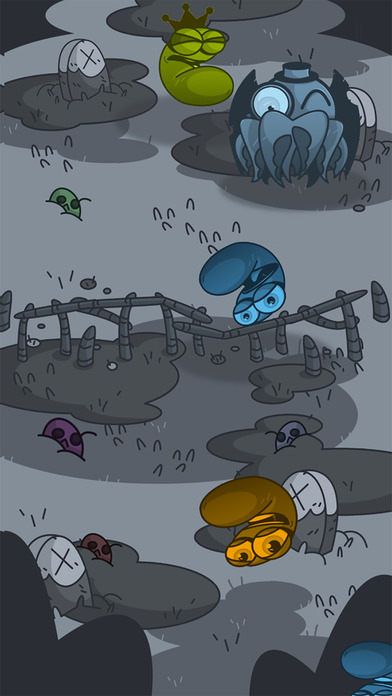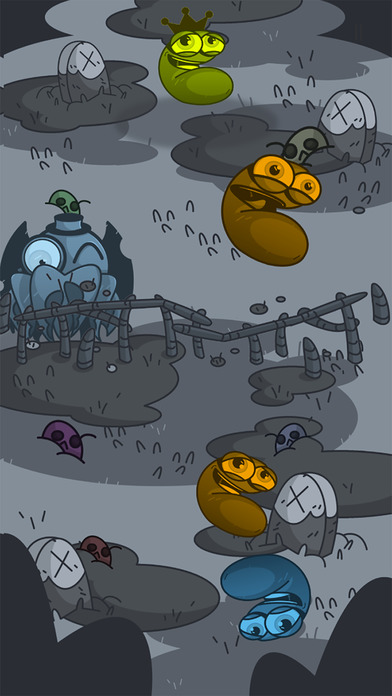 iTunes Description
With the election of Donald Trump the dark lord Cthulhu has awoken from his slumber and he demands sacrifice.

Protect the King Bean by offering the dark lord these offerings.

He is a fickle harborer of doom, be careful you do not offer him the wrong sacrifice otherwise prepare for tortuous punishment.
Forum Thread: Flick The Bean (by JabberWorx)
---
Kingdom Defenders: Age of Guardians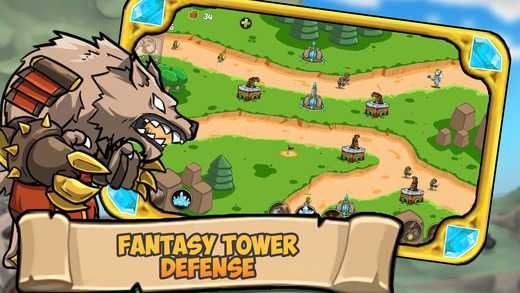 iTunes Description
Kingdom Defenders: Age of Guardians is a FREE to play Tower Defense Strategy Game. Download NOW and start enjoying today!

An evil darkness has invaded the Kingdom. Fight hordes of creeps and beasts from the underworld with strategically placed defense towers. Summon magical spells to unleash on your foe. Enlist powerful heroes to defeat the nightmare dwellers. For glory and honor, do you have what it takes to reign supreme?
Forum Thread: Kingdom Defenders: Age of Guardians (by MobiTek)
---
LittleSaw Nightmare
iTunes Description
LittleSaw Nightmare is a challenging 2D platformer with a little dash of puzzles.
Play as a little creature having a nightmare about a world filled with danger.
Run, wall slide, teleport and defy gravity through many different levels full of danger and obstacles!
Forum Thread: LittleSaw Nightmare (by Birk Aas) [+HD Version]
---
Missileman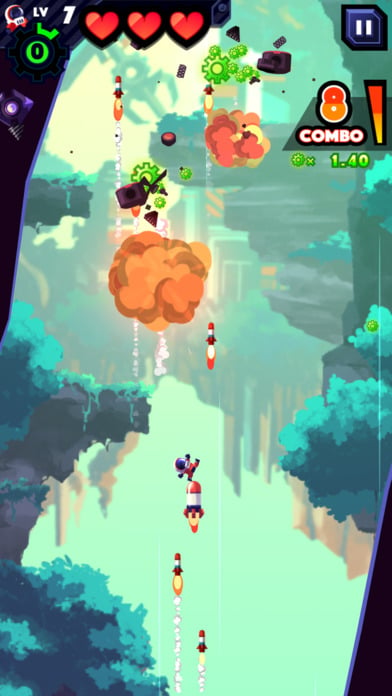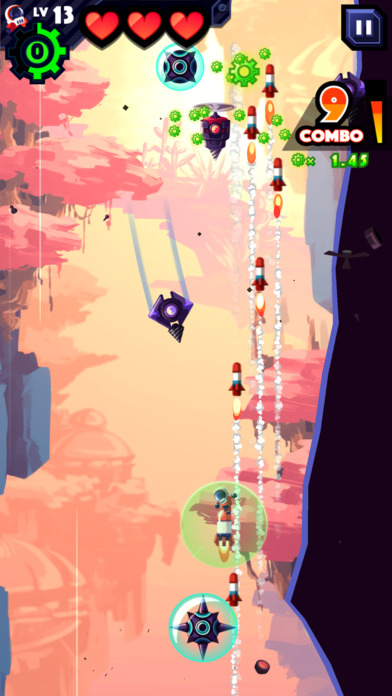 iTunes Description
Missileman is a high-speed vertical scrolling 2d shooter.
You are a man on a missile, shoot enemies down with missiles, earn exp and upgrade your missile. Can you beat all 16 levels? Dodge high-speed scrolling walls and aim carefully then shoot enemy one by one.

Earn points by level up, raise three different params by consuming the points and pick some from 24 skills in your own strategy. It has 4 world 16 levels generated procedurally. Each world has unique boss.
Forum Thread: Missileman (by Game or Die)
---
Papery Planes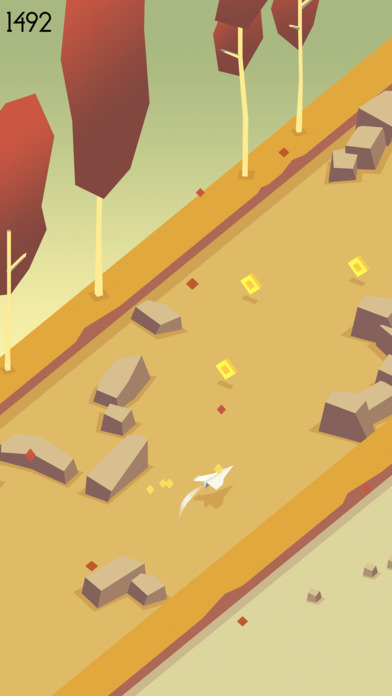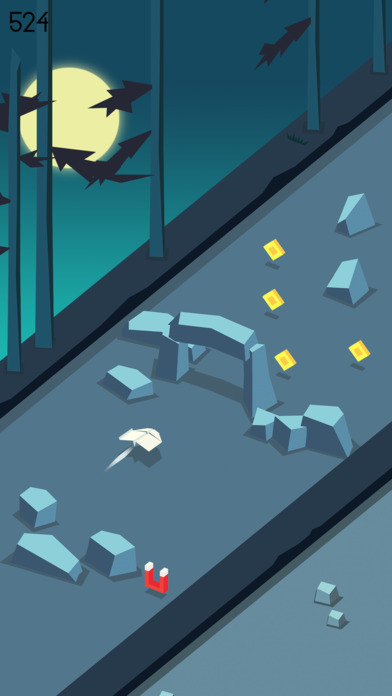 iTunes Description
Papery Planes lets you experience the joy of flying your own precious paper plane through night & day, different seasons and environments.
Touch the screen left or right to guide your paper plane through a charming and atmospheric world – but don't let yourself be tricked – there is no room for mistakes.

How far can you glide before you crumble to pieces ?
Forum Thread: Papery Planes (by Akos Makovics)
---
Piczle Lines DX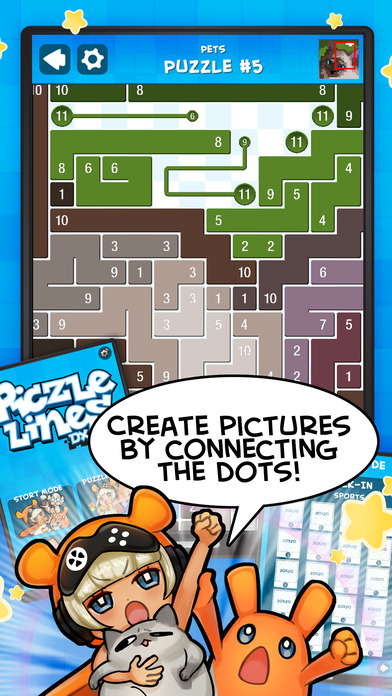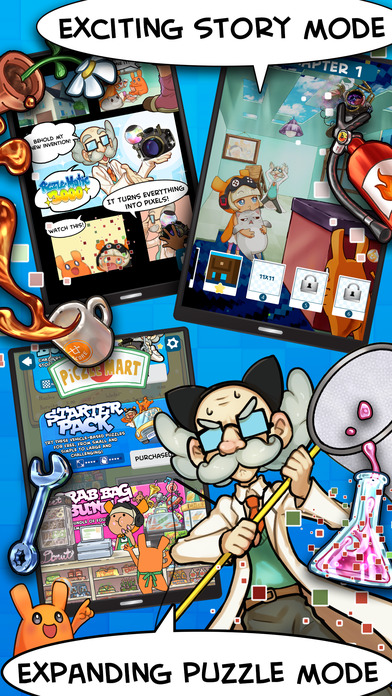 iTunes Description
The follow-up to the highly praised prequel Piczle Lines DX offers hours of addictive, mind-bending logic-puzzle fun! Create pictures (PICture puzZLE) by connecting the right dots. With an ever-expanding puzzle mode, as well as a gripping story mode Piczle Lines DX will keep you entertained for hours and hours!

Piczle Lines DX is absolutely free, with 60 puzzles for your enjoyment, an extra 20 if you can find the secret to unlocking them and a variety of paid-for and free puzzles bundles available in the in-game store for those who want more!
Forum Thread: Piczle Lines DX (by Score Studios)
---
Robots & Aliens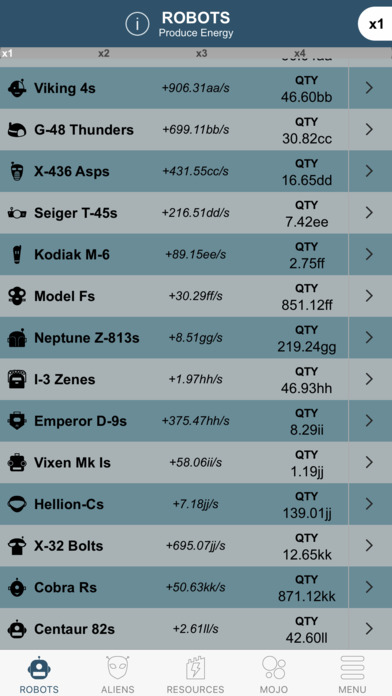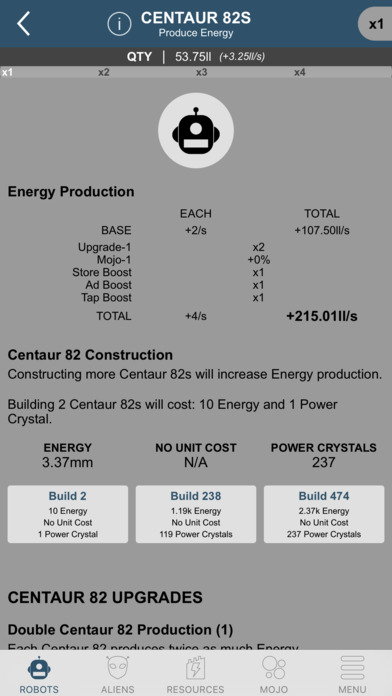 iTunes Description
Build Robots! Summon Aliens! Upgrade all the things!

Seemingly endless gameplay awaits as you amass greater and greater numbers of robots, aliens, multiple resources, buildings, mojo, and more.

Once you build up sufficient production, prestige and unlock mojo upgrades for unique, powerful, and permanent bonuses.
Forum Thread: Robots & Aliens (by Micah Mowery)
---
Snailboy: Rise of Hermitron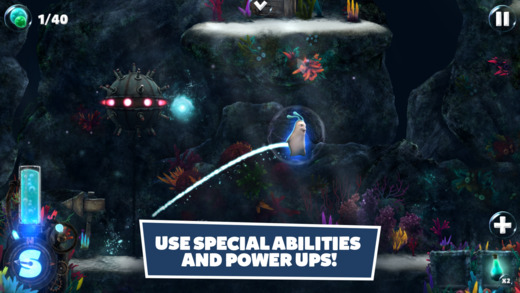 iTunes Description
Sling into an incredible underwater adventure to save the Coral Kingdom. Play 25 intoxicating levels and face off against Hermitron in this fun physics platformer.

Deep in the lowest depths of the ocean, an evil hermit crab known as Hermitron, along with his sidekick, Harold the Barnacle, are viciously taking over the underwater kingdom. Snailboy, the shell obsessed slugger, must help his new found sea friends restore the Guardian Shell Statue and reclaim their world as he slings into the next magical installment of Snailboy, Rise of Hermitron!
Forum Thread: Snailboy: Rise of Hermitron (by Thoopid)
---
Stay Stable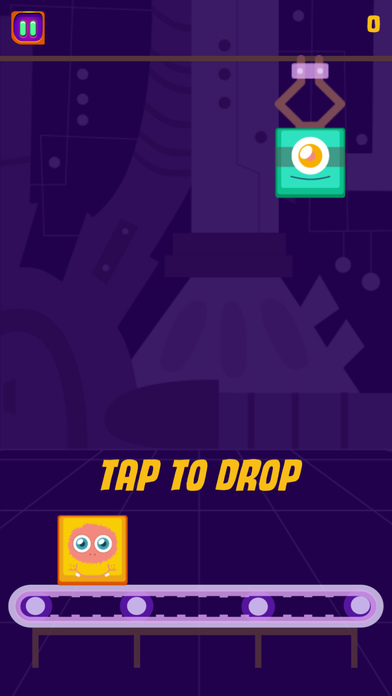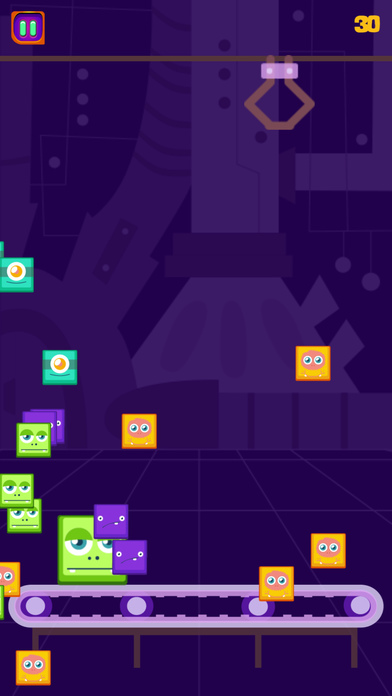 iTunes Description
• Stay Stable is an exciting block game with a simple yet special gameplay.
We really hope you enjoy it!

• Just drop blocks in line vertically and keep the blocks from falling in this no time limit addictive game.
• Easy to play, and pleasurable game for all ages.
• You can play for FREE!
Forum Thread: Stay Stable (by nWeave)
---
Swords and Sandals 2 Redux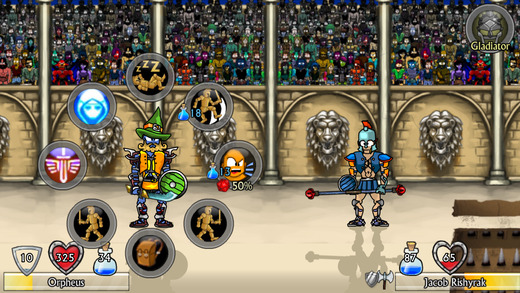 iTunes Description
Swords and Sandals Gladiator,

Are you ready to unleash hell in the gladiatorial arena? The world's favourite gladiator game has returned, bigger and more action packed then ever. Swords and Sandals 2: Emperor's Reign returns, remastered with all new graphics, music and powerful new skills and Arena Champions.

Enter the Arena of Doomtrek and do battle with the best gladiators in the realm.
Forum Thread: Swords and Sandals 2 Redux (by eGames.com)
---
Tankout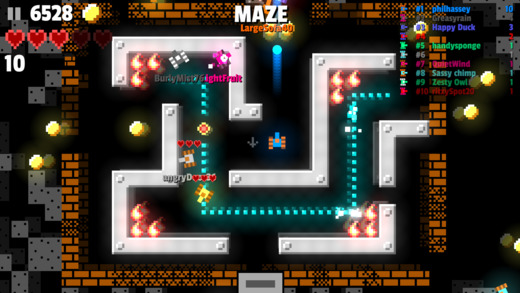 iTunes Description
TANKOUT your friends and enemies in this crazy online creative tank battle game! Collect coins to buy blocks to build your own battle arenas! This game is INSANE! Try building a map while dozens of other tanks are shooting at you. Welcome to CHALLENGEVILLE population: YOU! Build. Battle. BERSERK!
Forum Thread: TANKOUT (by Hassey Enterprises, Inc.)
---
Tappy Cat – Musical Kitty Arcade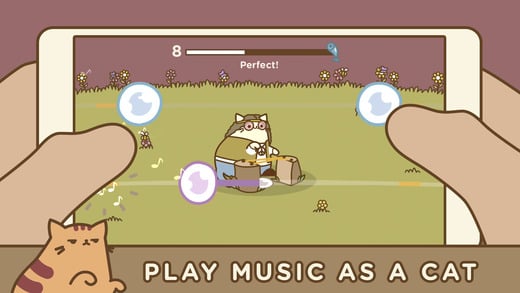 iTunes Description
Cats are cute, but can they play music too?
Play the thumb and paw friendly tree guitar by tapping inside music bubbles before they fly away. Earn fish as you build up perfect streaks. Lure stray cats to appear by mastering their favorite songs and give them lots of fish. Can you find them all?

How to play?
Pop and/or hold inside each bubble before it leaves. Don't tap outside the bubble or its game over!
Forum Thread: Tappy Cat – Musical Kitty Arcade (By InspirLabs)
---
Telloy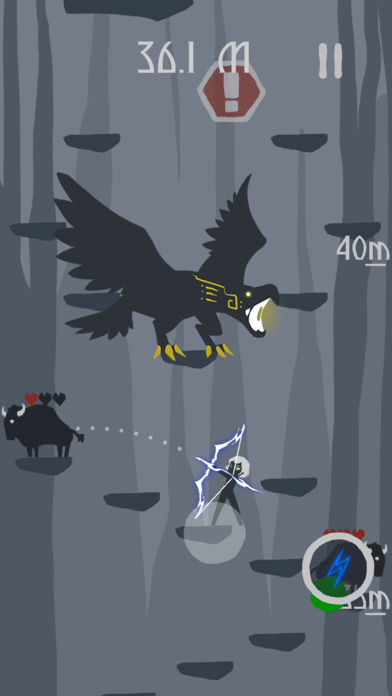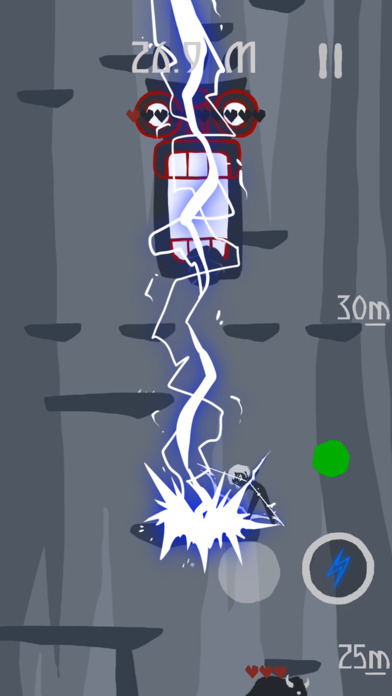 iTunes Description
111% New game, Telloy!!!
Move your character by shooting arrows, and attack the enemy!
Epic archer adventure to get the ultimate bow!!
Collect all six elemental bows.
Enjoy your adventure!!!

climb the tower of infinity and fight endless enemies.
How long can you last on Infinite Mode?
Simple, but Addictive
Telloy by 111%
Forum Thread: Telloy (by 111%)
---
Warlock's Tower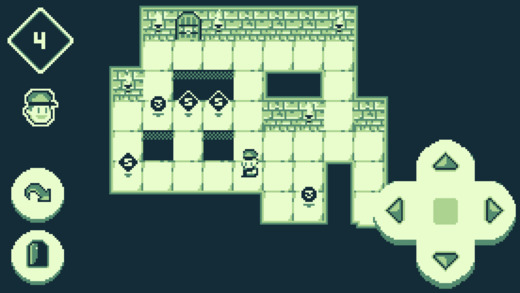 iTunes Description
In this GameBoy inspired puzzle game, every step you take steals one of your lives. Collect magic healing gems in the right order to make it to the end of a hundred stages in five different worlds. And more: find keys, avoid carefully placed traps and contraptions, dodge and trick evil monsters and split your brain in half with Tag Team stages. Reach unspeakable heights with Warlock's Tower!
Forum Thread: Warlock's Tower (by Midipixel)
---
Wozle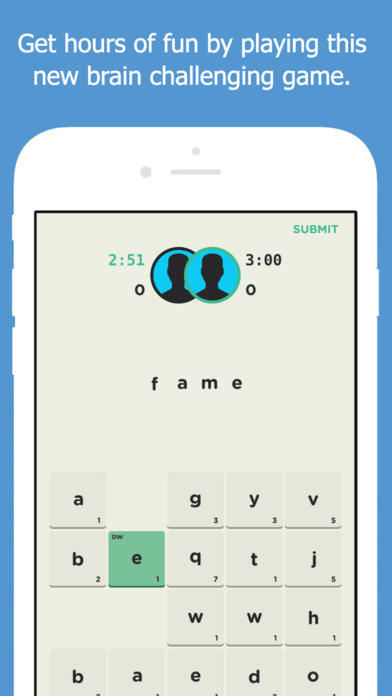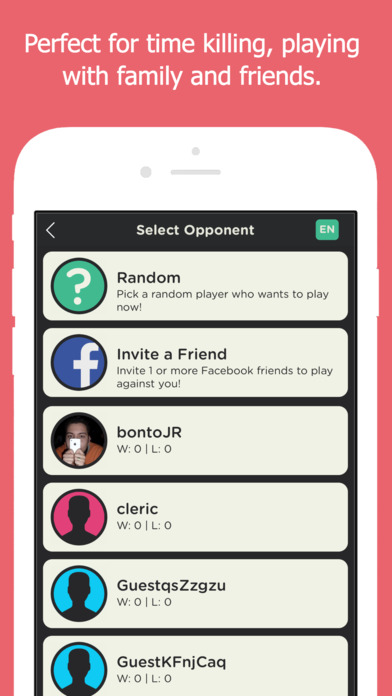 iTunes Description
Wozle is a cool and insanely addictive game to tickle your brain.

Get hours of fun by playing this new brain challenging game, you will fall in love with it, moment you start playing. This game offers hours of fun that are free of any charge to keep you hooked for hours with awesome fun and frolic puzzle.

A simple yet cool game, Wozle with whales provides you a great way to relieve from all the stress with its hours of fun and brain tickling effect. The objective of this goal is to play against your friends or people from other countries and try to find as many words as you can to score the highest score. But, keep in mind that this objective is not easy, because you will have a limited number of letters to choose from and you will also have a limited time: 180 seconds only!
Forum Thread: Wozle (by Junior B.)
---