Ever since we first heard about Prevail ($4.99) all the way back in September 2011, the mobile community has been eagerly anticipating Johnny Two Shoes's open world exploration epic, with the thread in our Upcoming Games forum attracting a total of 601 replies and almost 129,000 views (as of publication). Since that fateful month over five years ago, we've seen Prevail brought back from purgatory in 2015, and an optimistic declaration that the game was finished back in January – but no news since as to when the title would land on the App Store. It's therefore baffling, but wholly unsurprising owing to its turbulent and secretive development period, that out of nowhere in the early hours of this morning, Prevail has finally launched on the App Store for $4.99.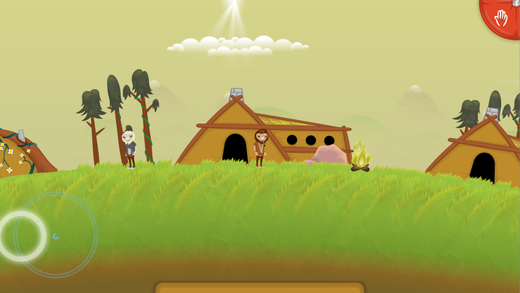 While such a protracted release has brought a lot of excitement and relief to the mobile gaming community, some members of our forums have noticed a few issues that seem to dampen the delirium surrounding Prevail's sudden launch. Raravan comments how, on their iPhone SE on the latest iOS firmware, the controls are unresponsive, black bars are present over the edges of the screen, and some of the menus are difficult to navigate. Similarly, VirtualBoyFreak has found similar issues, as well as cases of Prevail's sudden release and the app description consisting solely of the ambiguous 'Explore a cartoon adventure' suggests that this version of Prevail could be a premature build of the title, or perhaps some sort of accidental release. Ironically, Jared's comparisons to No Man's Sky all the way back in 2015 (before either game was released) may be even more accurate than one could have anticipated.
Despite these issues, the general impression on our forums is Prevail could be a real enjoyable game if these minor problems are sorted out, so regardless of the circumstances of the title's release, hopefully the creases are ironed out in Prevail within the next five years. Either way, keep an eye on our forum thread for any updates regarding the status of Prevail, as well as discussion and impressions for this long-awaited exploration epic.