The latest game from Dong Nguyen, the creator of the viral hit sensation Flappy Bird, has just hit the App Store and Google Play. Titled Ninja Spinki Challenges!! (Free), it's sort of a tongue-in-cheek ninja training game. For this game, Nguyen worked with Japanese publisher Obokaidem, a relatively new face best known for games like PICK-XELL (Free) and Green The Planet (Free). Spinki is Nguyen's first game since 2015's Swing Copters 2 (Free), and his first time working with an outside publisher.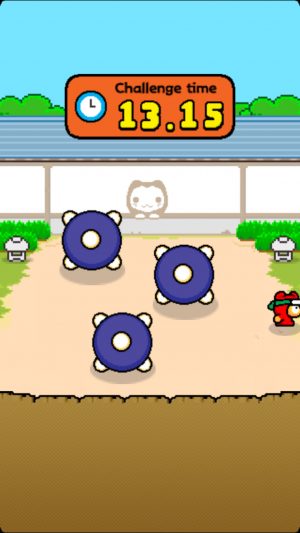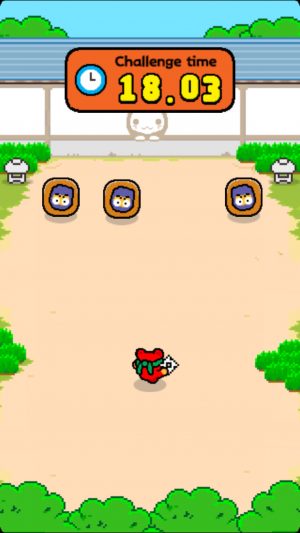 I wrote up some hands-on impressions a couple of days ago, and I recommend reading them if you want more details. Basically, there are six different mini-games included in Ninja Spinki Challenges!!, and they're playable in both a stage-based survival challenge and an endless mode. None of the games are terribly complex, with most of them requiring you dodge incoming objects of various sorts, but they quickly become tough as nails. Not quite Flappy Bird or Swing Copters tough, mind you, but you're probably going to be swearing at your phone just the same.
Anyway, it's out, it's free, and the only monetization I've spotted so far is the ability to watch video ads in exchange for a single continue. Maybe it's your thing, maybe it's not, but chances are if you enjoyed the simple yet challenging gameplay of Nguyen's other games, you'll probably want to give Ninja Spinki Challenges!! a shot.