It's that time of week again when we roundup all of the new iOS game releases of the past seven days. As always, there's a hefty list of new games below that run the gamut of genres, and there's very likely at least a little something for everyone. Normally we ask you to share which games you're interested in the comments section, but we've been trying out Discord (Free) for the past several weeks and have ended up growing quite an entertaining little community of chatters. So, in addition to the comments section below, feel free to mash this link to get invited to our Discord chat and discuss which games you're excited about this week with other members of the TA community!
UPDATE: Splitter Critters added to the list below!
---
A Normal Lost Phone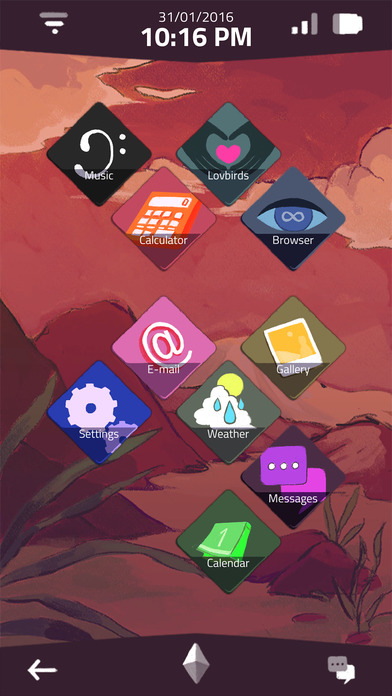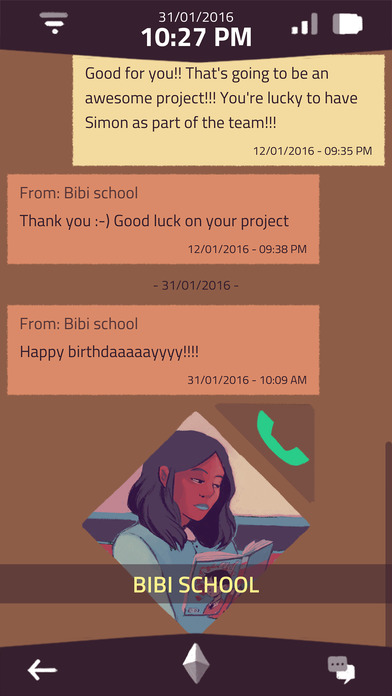 iTunes Description
A Normal Lost Phone is a game about exploring the intimacy of an unknown person whose phone was found by the player.

The game takes the shape of a narrative investigation: you have to search the phone's text messages, pictures and applications, in order to learn about its former owner. Through this phone, you uncover Sam's life, friends, family and relationships, until the evening when they turn 18 and mysteriously disappear.
Forum Thread: A Normal Lost Phone (By Plug In Digital)
---
Akihabara – Feel the Rhythm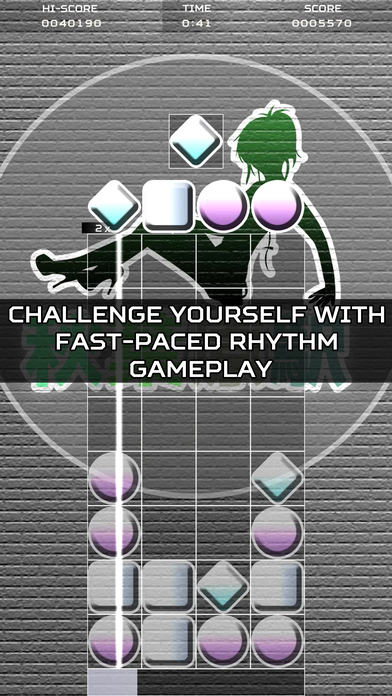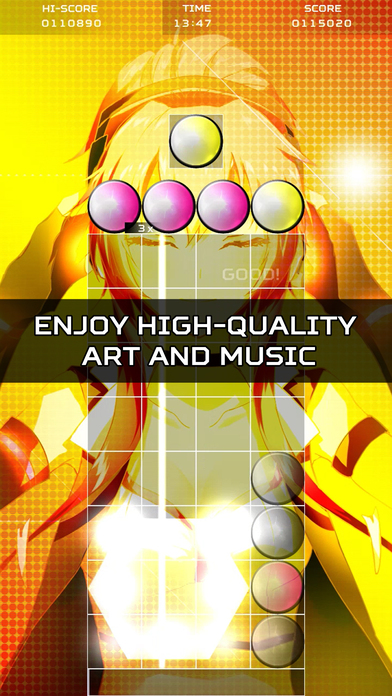 iTunes Description
Akihabara is a unique combination of intense rhythm and fast-paced puzzles set in the Electric Town of Tokyo! Stack and match shapes to original songs and levels — but don't let them reach the top … or it's "game over"! Can you earn a top spot on the leaderboards and master the rhythm in Akihabara?

* Challenge yourself with intense, fast-paced rhythm gameplay
* Enjoy high-quality graphics, sound, and music
* Track your online scores
* Earn achievements in more than 15 levels over multiple game modes
* Master the beat in environments based on Tokyo's own Electric Town
Forum Thread: Akihabara – Feel the Rhythm (by JMJ Interactive)
---
Alien Path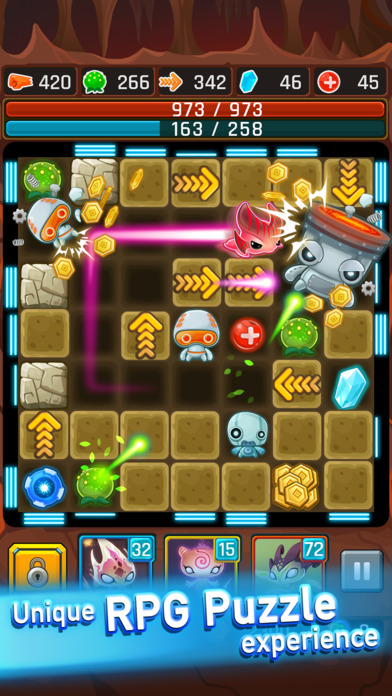 iTunes Description
Alien Path combines RPG, Puzzle, Path-Planning and Strategy for an out-of-this-world gaming experience. Players must eliminate enemies by cleverly navigating the aliens on a path to destroy the invading robots. Every move counts, so set a path and pave your way to rescuing your planet and eventually the galaxy.

Travel from planet to planet as you face of the invading Robots who are hell-bent on destroying all living civilization. Hatch new ascended Aliens, discover legendary powers and set your self on a path of robot destruction – all life in the universe is counting on you!
Forum Thread: Alien Path (by AppXplore Sdn Bhd)
---
Almighty: Fantasy Clicker Game!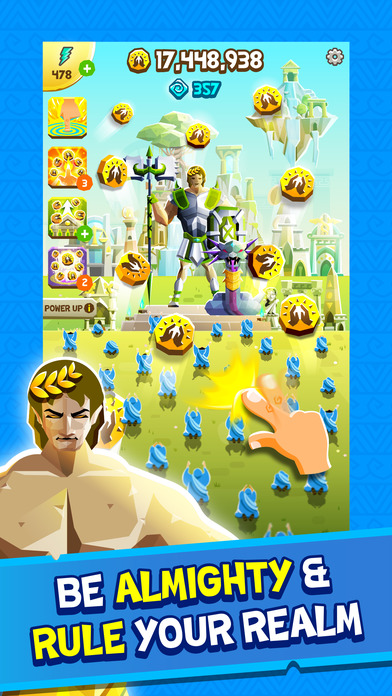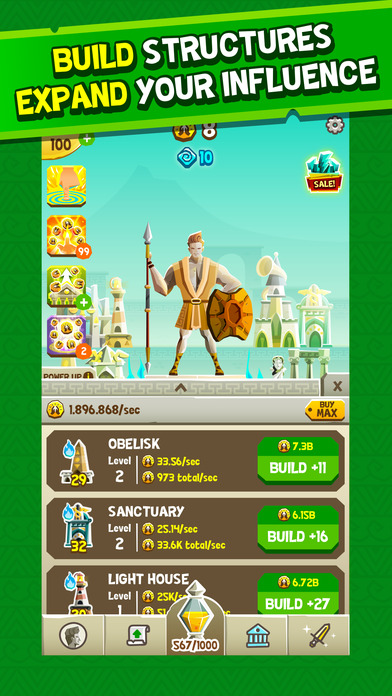 iTunes Description
Almighty is an incremental tapping game with godly excitement, where you collect artifacts, build structures, and use prayers to cast powerful spells to rule the realm.

Tap to gain prayers from your worshippers and upgrade your character with new skills and weapons. Start a new journey to be the one and true Almighty!
Forum Thread: Almighty: Fantasy Clicker Game! (by Alegrium)
---
Arrows & Sparrows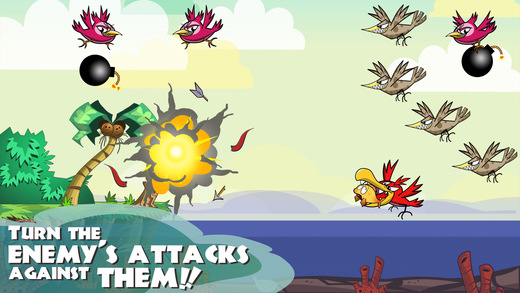 iTunes Description
Hungry, mean birds circle the skies — eyeing Goldie, a poor little fishie. Grab your bow, take aim, and fire! Shoot down the enemy before they have a chance to attack — but be quick: Every second that passes is one that's lost to those pesky birds.

Key Features
– Save the fish from hungry birds. Shoot 3 birds with as few arrows as you can!
– Turn the enemy's attacks against them.
– Create explosive chain reactions — and blast all the birds in one shot!
– Choose from a large offering of power-ups.
– Put your skills to the test and teach those "meanie" birds a lesson!
Forum Thread: Arrows & Sparrows – Revenge of the Fish (by Bit Craft Studios)
---
Aviation Empire Platinum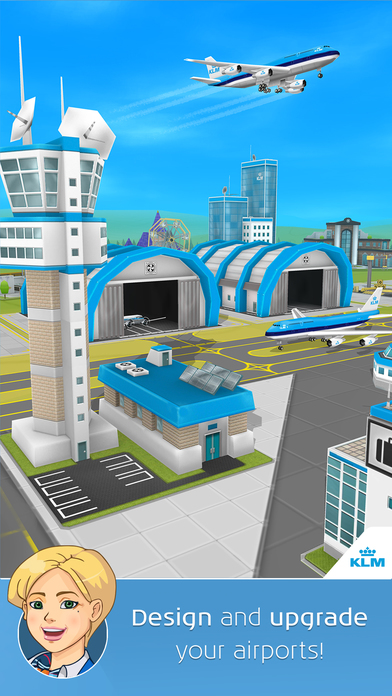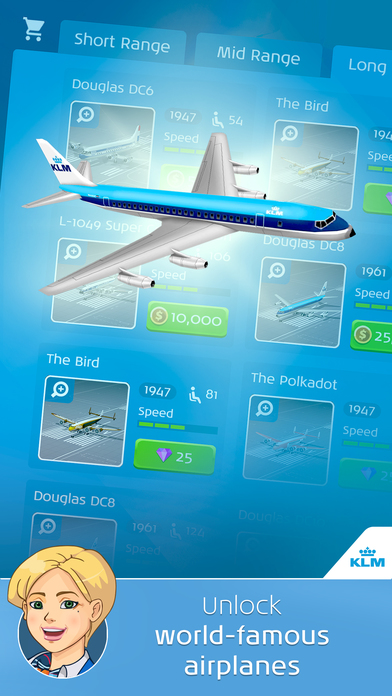 iTunes Description
Do you have the business instincts to conquer the globe and build an aviation empire? Well now you can soar to success with our new strategic airline game: Aviation Empire Platinum.

Starting back in 1919, the historical year that KLM Royal Dutch Airlines launched their first flight, it is your mission to build, invest in and connect destinations across the world. Each time period takes you to new phases of airline history – with technological and structural advances that help to improve your infrastructure.

Create your very own airline by choosing your destinations, investing in aircrafts and designing your airports. Keep your aircrafts in good condition and your customers happy by figuring out the most popular connections and increasing the luxury of your airports.

Can you make it to the present day with a caring and innovative airline? It's time to take to the skies.
Forum Thread: Aviation Empire Platinum (by Channel 4)
---
Catch the Night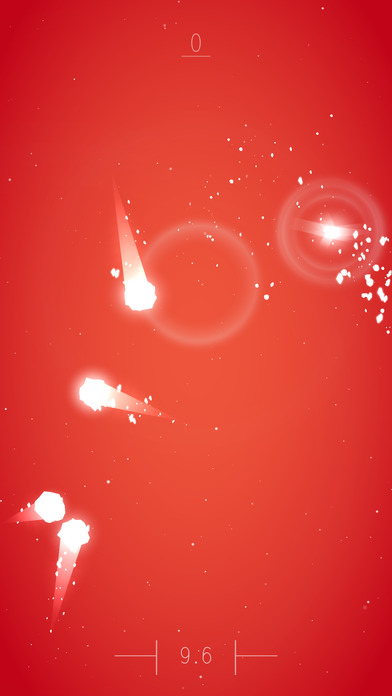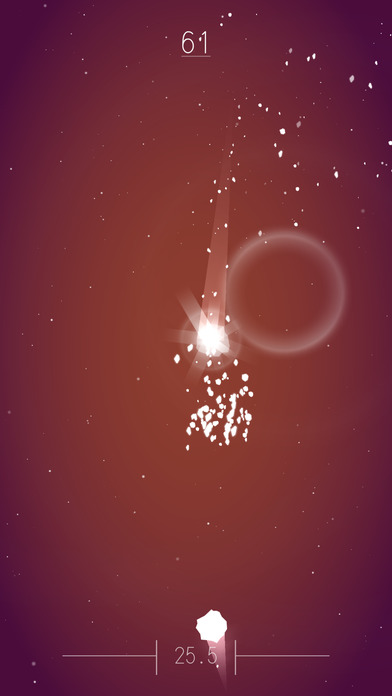 iTunes Description
Are you quick enough to catch a shooting star? Improve your reflexes and coordination by doing one simple thing – tap the shooting stars.

TIMED:
You have 60 seconds to catch as many stars as you can.
The faster you tap, the more you can catch.

ENDLESS:
This chaotic gauntlet becomes increasingly difficult.
Prioritize the faster shooting stars over the slower ones.

NIGHTS:
How many 20 second rounds can you complete before you let a single star slip by?
Forum Thread: Catch The Night (By Galactic Geese Games)
---
Chiz Crush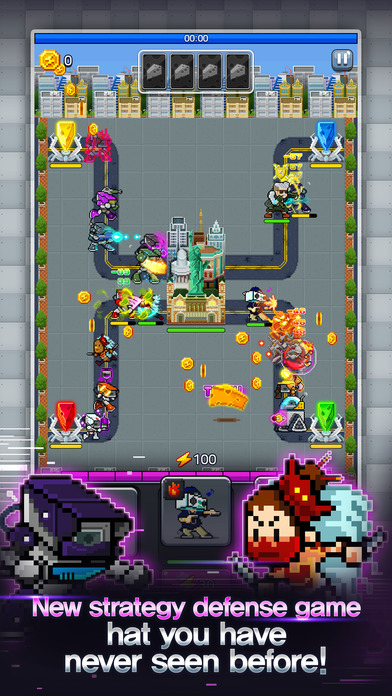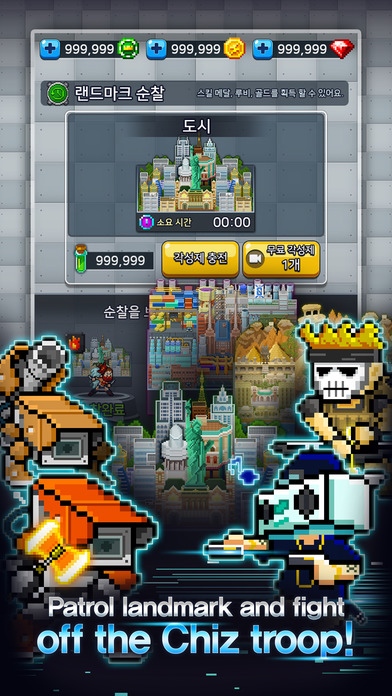 iTunes Description
New strategic defense game "Chiz Crush"

"Chiz troop" an alien force that is deeply infiltrated in Earth as CCTV
is observing city and looking out for an opportunity to invade.
When sickness, poverty, pollution, and war overwhelm the world now,
"Chiz troop" starts to show itself to conquer the Earth!
It's constructing "Chiz gate" in major cities and summoning its soldiers!
It plans to turn humans into Chiz.
Countless heroes that have been hiding themselves in daily lives!
They start to show themselves to confront the Chiz troop.
Forum Thread: Chiz Crush (By Six Hours Corp.)
---
Collect or Die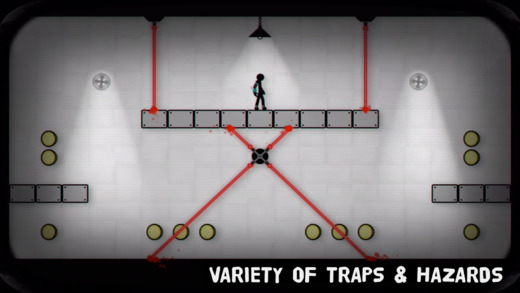 iTunes Description
Welcome test subject and thank you for volunteering to the 'Collect or Die' science program.

As a volunteer we would like to invite you to our technology & learning centre where you can enjoy tea and cake before taking on some light physical and mental testing. Please note that although fun and learning are the primary goals of the test program, serious injury may occur. To ensure the safety of test subjects all progress will be monitored via our state of the art CCTV and VHS recording equipment.

Good luck volunteer!
Forum Thread: Collect or Die (By Super Smith Bros)
---
Creature Quest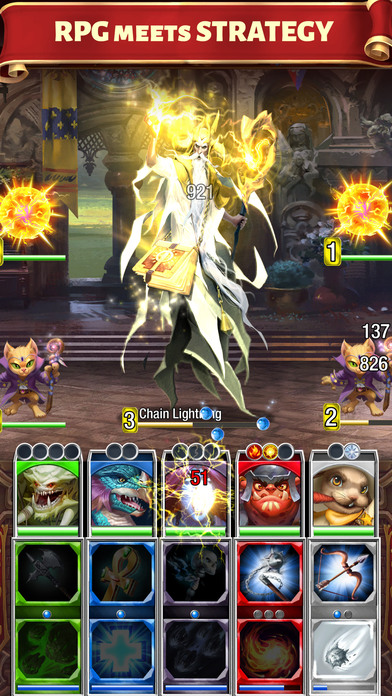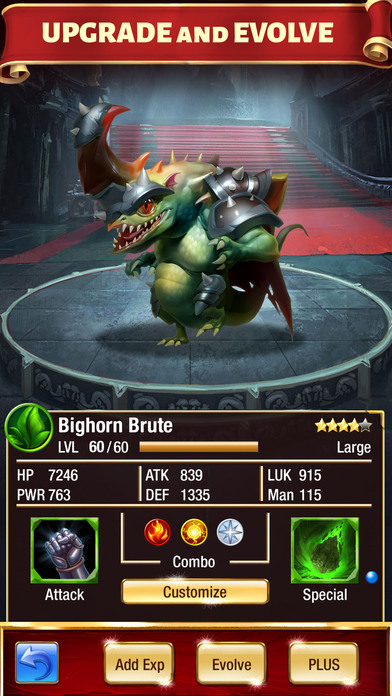 iTunes Description
Explore Ever-Changing Quest Maps to Build the Ultimate Creature Collection in the groundbreaking Collectible RPG Strategy Game from the creator of Might & Magic.

= RPG MEETS STRATEGY IN A QUEST FOR CREATURES =

• EXPLORE adventurous Quests and overcome obstacles to discover treasure
• COLLECT and upgrade over 500 adventure seeking fantasy Creatures
• BATTLES are strategic and addicting as you wield powerful abilities in turn-based PvE
• BUILD your own dungeon and earn great rewards by defeating your rivals in PvP
• GUILDS provide unique PvP awards and let you chat with Guild mates
• DAILY EVENTS include new Quests, Rewards, Challenges, and Creatures
• GREAT for new or experienced RPG players; for minutes or for hours; for fun or competitively
Forum Thread: Creature Quest (By VC Mobile Entertainment)
---
Dandy Dungeon Legend of Brave Yamada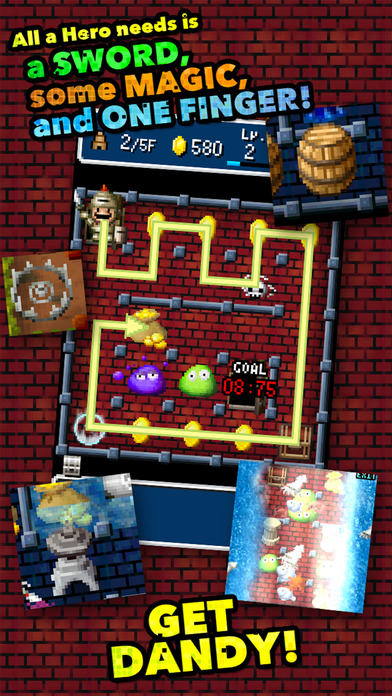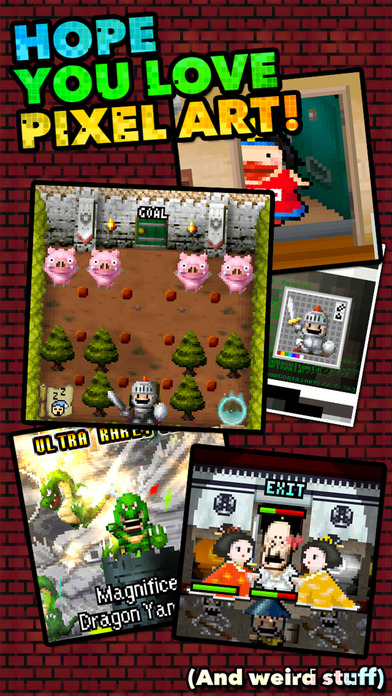 iTunes Description
Yamada-kun (Age 36) is a salaryman working as a programmer at a major game publisher. His job sucks. Deep into every night, alone in his apartment, he works on his own game.

One day, the Chairman fires Yamada-kun! Unemployment strengthens Yamada-kun's game-making resolve: the Evil Chairman will be the final boss!

He falls in love with Maria-chan (Age: 18) next door — he might as well put her in the game, too! It probably won't even be creepy or weird at all! She can be the princess, and he can rescue her. It'll be such a simple game — a tale of pure love.

Yamada-kun is excited to make his game.

We are excited for you to play our game, which is about Yamada-kun making his game. Please play our game, within which you will also (make and) play Yamada-kun's game.
Forum Thread: DANDY DUNGEON Legend of Brave Yamada (By DMM.com)
---
Drifting School Bus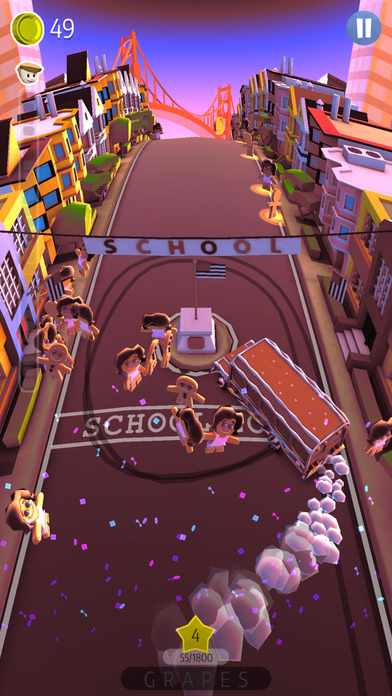 iTunes Description
Hey, have you had enough of boring days? Drive a school bus – but don't do it the regular way! Drift with the school bus, pick up the kids on your way to the school, drop them off, and cause chaos in between! The kids will love it too, they laugh and scream while you drift across streets from left to right.

Who cares about the ordinary yellow school bus, anyway?
Collect all the funny buses you've never seen before – drive with the rock 'n' roll bus, get a redneck tractor bus, a double decker from the streets of London, or burn the road with a spooky Halloween bus, to name just a few among the many other crazy buses you can choose from. Also, most of the vehicles offer extra music and special effects, as well as crazy costumes for the children.
Forum Thread: Drifting School Bus (By Invictus)
---
Dummy Tower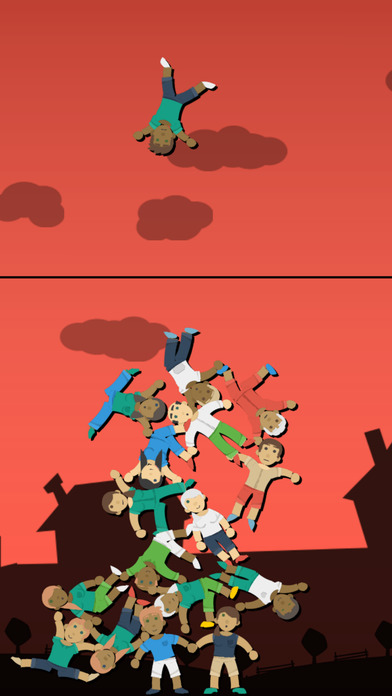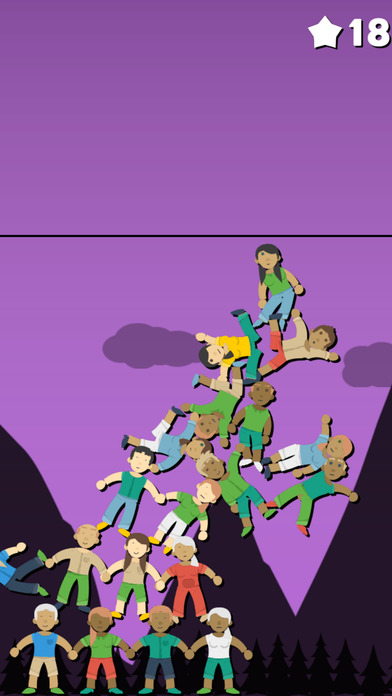 iTunes Description
Build the tallest/dumbest tower in the world.
Use the bodies of dummies to create a tower as tall as possible.

Unlock new body parts and starting positions.
Compete with others on Leaderboards.
Forum Thread: Dummy Tower (by Pawel Delimata)
---
Dungeon Defense : The Invasion of Heroes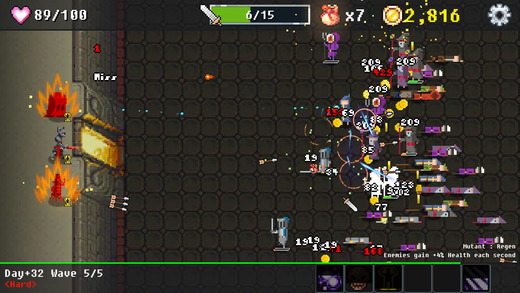 iTunes Description
Defeat all invaders to defend your dungeon!
Collect more weapons and monsters to make them stronger.
Enjoy various contents such as "dungeon building, collect various weapons, achievements"

In order to defend the last remaining dungeon of this world, you became a guardian.
Heroes from all over the world gather to conquer the dungeon.
Never be defeated, be the best dungeon!
Forum Thread: Dungeon Defense : The Invasion of Heroes (by GameCoaster)
---
Flip It – Turn it Around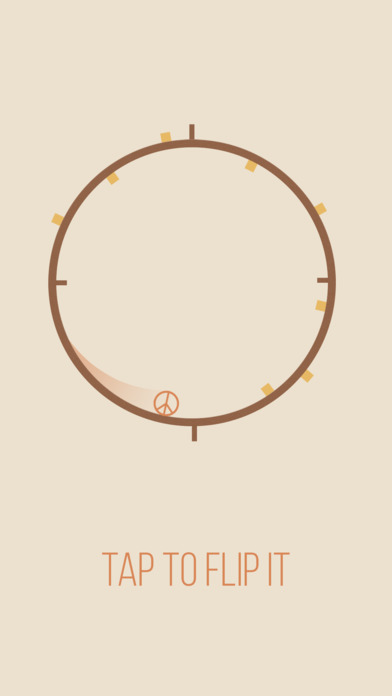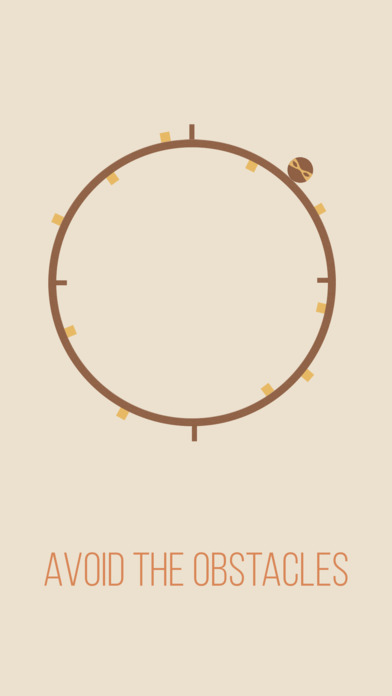 iTunes Description
Get Ready to play Flip It! A super addictive new game from the creators of Infiltrate and Bumperball. In this simple one touch game your goal is to go around different shapes avoiding obstacles and collecting coins.

Use all the coins you have collected to unlock new characters. Complete all the 50 levels in the arcade mode. Once you are done with that play the crazy endless mode where you will have to make your way through multiple obstacles. Every day there will be a new challenge that will await the player.
Forum Thread: Flip It – Turn it Around (by Kasi Rani)
---
I Love Hue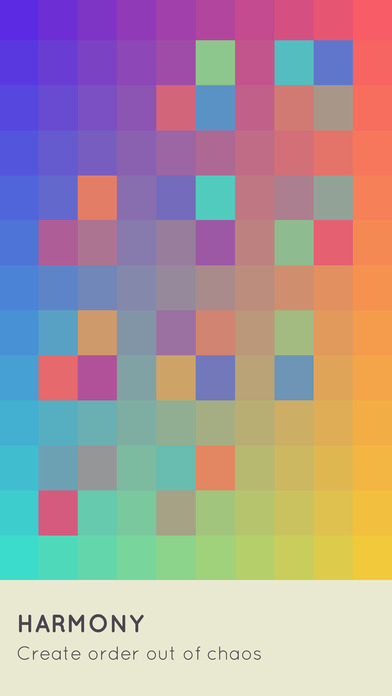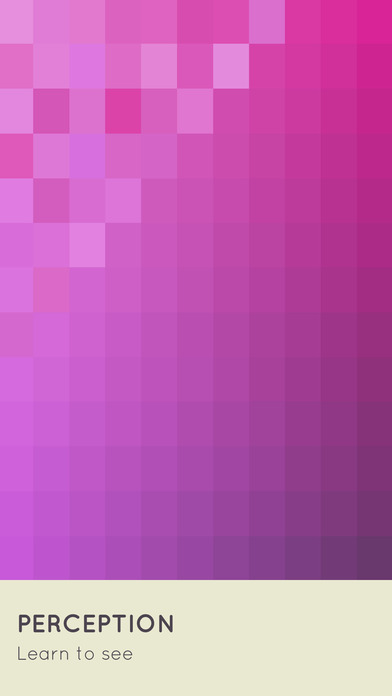 iTunes Description
I Love Hue is a gentle journey into colour and perception. Arrange mosaics of coloured tiles into perfectly ordered spectrums. Lovingly made for players who enjoy beautifully crafted puzzle games – or anyone who needs a few moments of visual tranquility.

* COLOUR – move each tile to its perfect place within the spectrum
* HARMONY – create order out of chromatic chaos
* PERCEPTION – learn to see the smallest difference between similar colours
* SERENITY – lose yourself in a tranquil world of colour and light
Forum Thread: I Love Hue (By Zut Games)
---
Just Snowboarding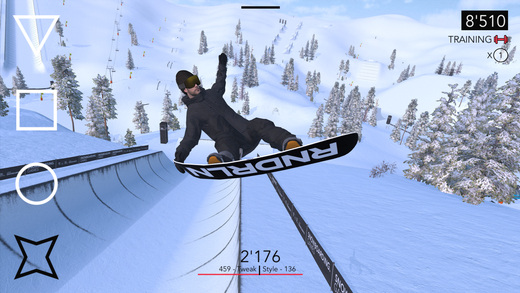 iTunes Description
Just Snowboarding is a highly authentic snowboard simulation with sheer endless possibilities to tweak (3D Touch), style and combine realistic tricks!
The numerous Slopestyle, Halfpipe, Big-Air, Jibbing (Rails, Boxes) and Backcountry challenge locations are covering a huge variety of snowboarding.

The game features a powerful yet simple steering technology with supportive in-game tutorials and simple buttons for beginners and advanced possibilities (2x taps, swipes, etc.) as well as enhancements (Grab-Trick-Packages) for Pro's.

Summarized, the aim of the game is to beat the world's best scores and to master given challenges in order to improve your overall snowboarding skills.
Forum Thread: Just Snowboarding (by randerline gmbh)
---
Little Lords of Twilight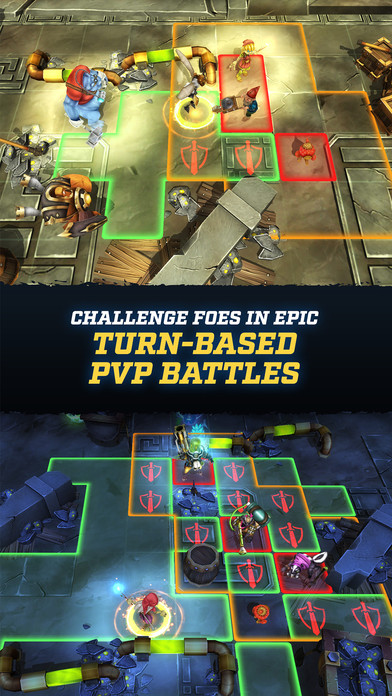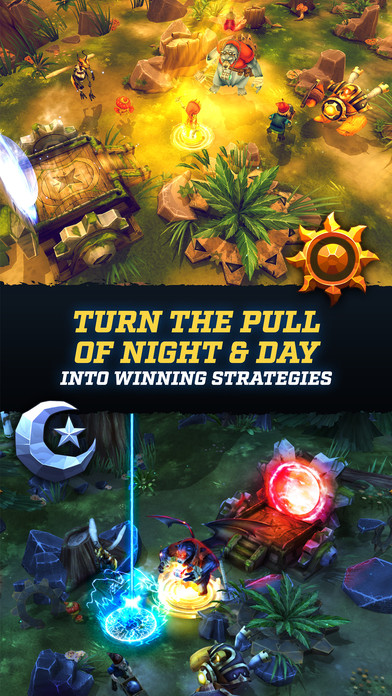 iTunes Description
Little Lords of Twilight® is a Freemium, player-versus-player, turn-based strategy game where players lead their hero and minions to victory.

SETTING:
It takes place in a fantasy world that is beautiful yet dreadful, radiant yet dark, wonderful yet terrible. It's a place where some found refuge and where others got lost and trapped. It's a place where day and night are synonymous with good and evil.

Each time the Sun hides behind one of the moons of Zikverländ and when it emerges to shine anew, you will be transformed and lent formidable powers. But listen well Little Lord: although you must bow to the rule of NightFalls and SunPops, your soul yearns to be free.
Forum Thread: Little Lords of Twilight – PvP Turn-Based Strategy (by Bkom)
---
My Pet Village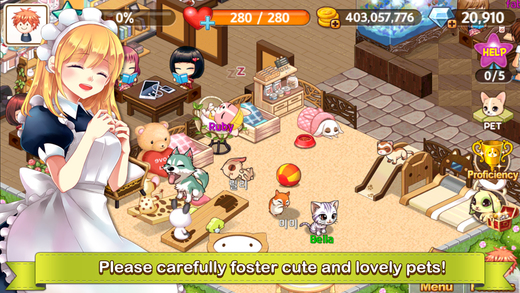 iTunes Description
Wonderful village near port, there is now your hometown!

Manage your cafe that was your dream.
Join in the construction and expansion of village.
Try to develop lovely village.

What is going on would come in your hometown?
Forum Thread: My Pet Village (by PivotGames)
---
One Piece Thousand Storm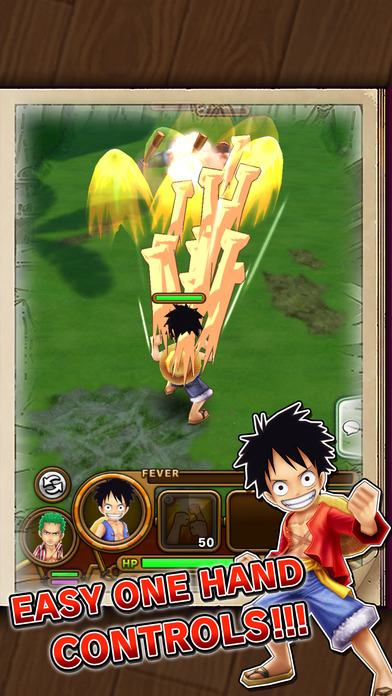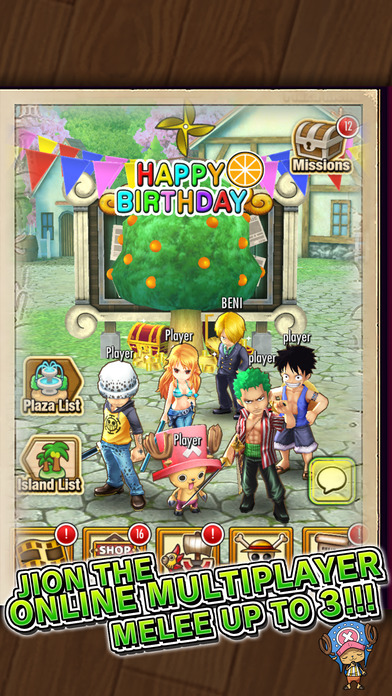 iTunes Description
Characters from "2 Years Ago" to "New World", One Piece characters will now move in 3D! Enjoy the Multi-Player battle with up to 3 Players!

Gather your friends! With up to 3 Players in "ONE PIECE Thousand Storm", enjoy the Multi-player pirate RPG!

With easy controls, blast your skills and defeat your opponents! Luffy, Zoro, Nami, Usopp… Starting with characters of the Straw Hat Pirates, Trafalgar Law, Doflamingo and many other characters from the anime will be in action!
Forum Thread: ONE PIECE THOUSAND STORM (by BANDAI NAMCO Entertainment Inc.)
---
One Snake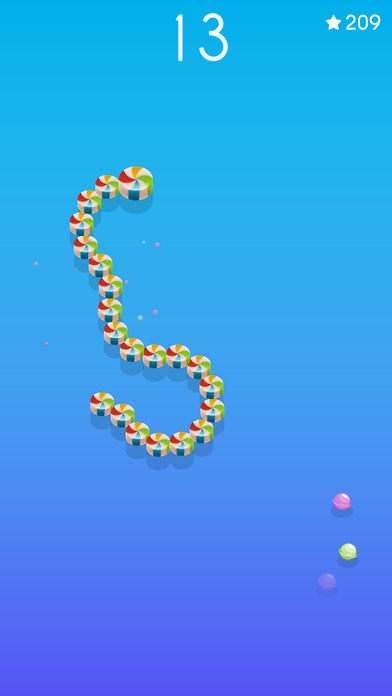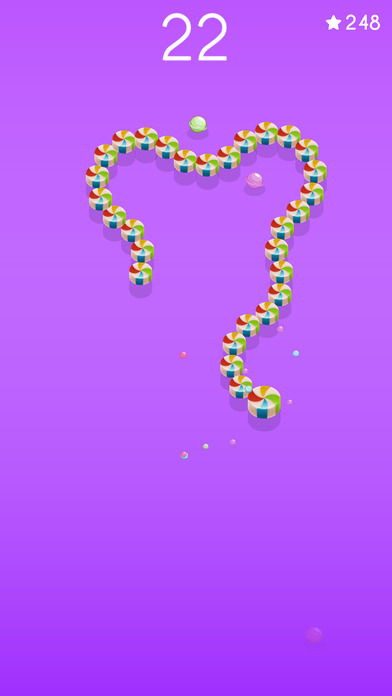 iTunes Description
One Tap to control an infinite snake.

Though it is not real snake, but it really looks like real snake when it is moving and shaking. You may need to see this on preview video, or playing it.

When one snake is growing, the land will grow too. Don't worry there is no enough space, just don't bite your snake's body or tail.

You will get coins when you playing, and use it to unlock more snakes.

How long can you feed your one snake?
Forum Thread: One Snake (by YINJIAN LI)
---
Outside World: Remembered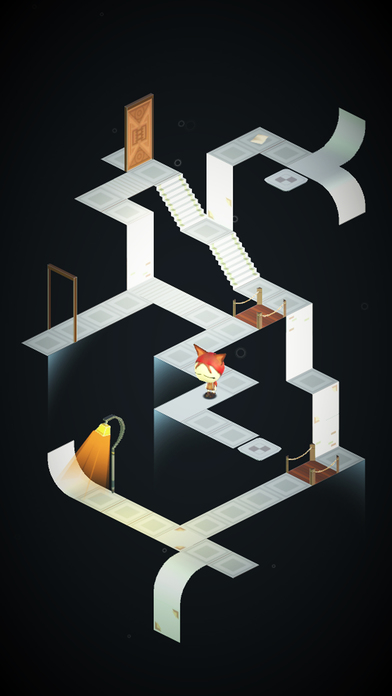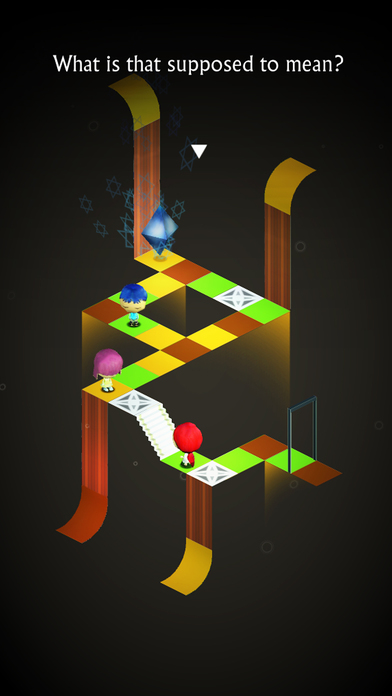 iTunes Description
As her journey continues, Kyrsten not only has to solve puzzles and find a way home, but to deal with strange appearances of long lost friends as well.

* Original 3D design and soundtracks
* Escape, puzzle-solving type of game play
* No ads, no in app purchase
Forum Thread: Outside World: Remembered (By Little Thingie)
---
Pokemon Duel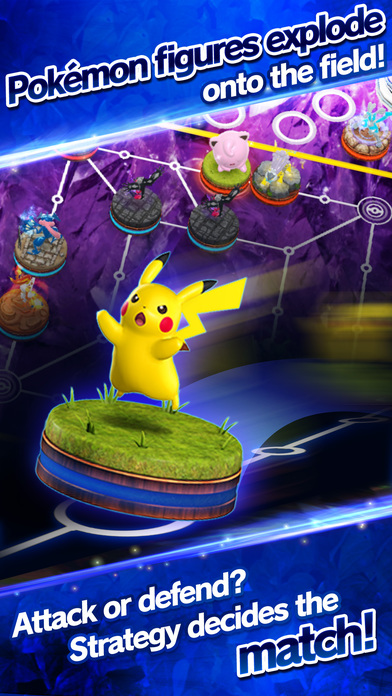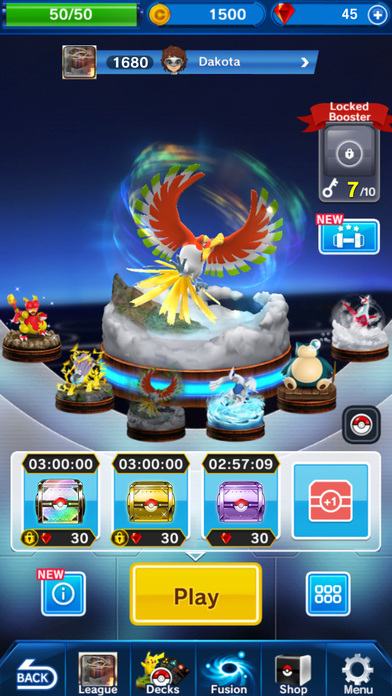 iTunes Description
Pokémon Duel is a strategy board game that uses Pokémon figures. Build a deck with your favorite figures and then leap into a League Match! Compete with players from around the world for a chance to enter the top League rankings in League Matches. You'll fight your rivals in real time! Win duels, get all kinds of cool figures and items, and make your deck stronger!

The rules are simple! The object is to be the first player to get one of your figures to your opponent's goal. How will you get to the goal? You'll need to carefully choose your route! In duels, you and your opponent take turns moving your figures. Set up a strategic formation and attack your opponent, or simply block their path—it's all about tactics! Plan your strategy and defeat your opponents in this game of cat and mouse!
Forum Thread: Pokémon Duel (by The Pokemon Company)
---
Pop 'em All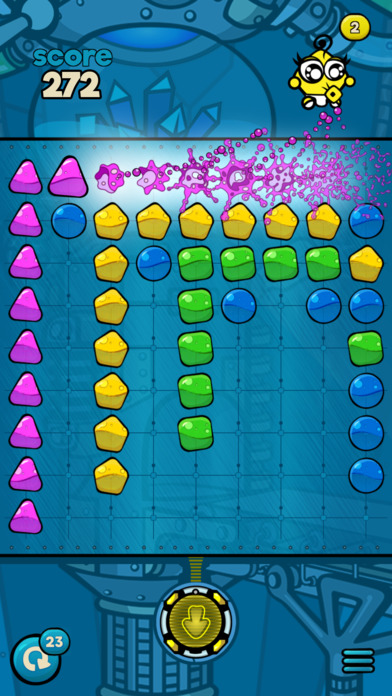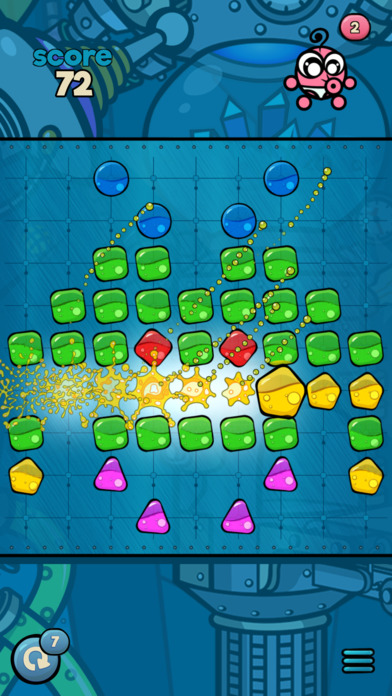 iTunes Description
Our heroes Aary, Fizzi, Garin, and Skuik find themselves locked in a hidden lab where their wonderful and mysterious adventure is about to begin.

Engage in a dynamic and colorful puzzle game, use special techniques and abilities, like gravity distortion, to clear all bubbles. Help our heroes solve the secrets of the delicious fruit juice and reveal the real purpose of the Big Machine.

Get challenged in an amazing world of over 150 handcrafted levels giving you the chance to extend your smart play with the use of the unique Super Sonic Bubble Powers. Extraordinary laboratory environments, heroes with special super powers, lots of sweet colorful bubbles full of delicious and mysterious fruit juice.
Forum Thread: Pop 'em all: Mysterious Puzzle Adventure (By No Six Five)
---
Ratio: 1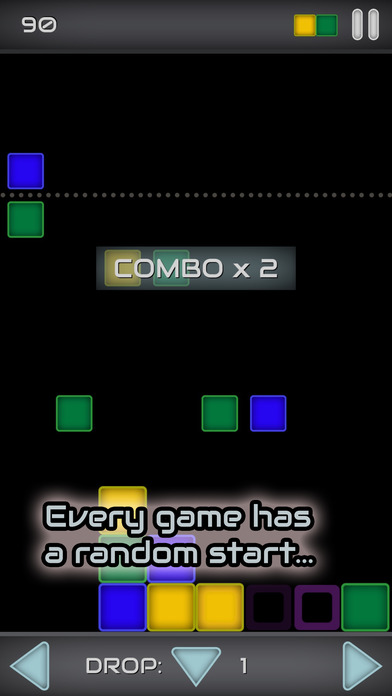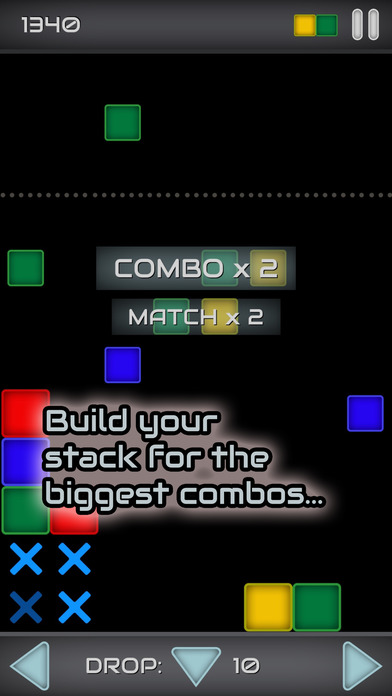 iTunes Description
Ratio:1 is a self-paced matching game where you match falling tiles by moving your stacks of tiles across the bottom of the board.

You control the pace, gameplay is a relaxing and engaging puzzle of planning your moves and building the best chain of matches every turn.

Two game modes allow you to choose either the more casual Match 2, or the strategic Match 3. In either mode, the more you score the more colors are added for a greater matching challenge!
Forum Thread: Ratio: 1 (by Donald Hogan)
---
Realm Grinder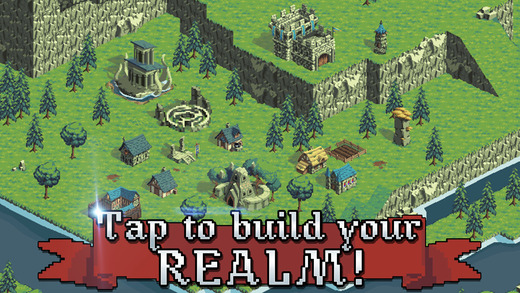 iTunes Description
Grow your kingdom, build alliances, and explore one of the deepest idle RPG's ever!

Use your money and influence to grow your kingdom from a single farm to a huge realm that earns wealth even while you're not online! In Realm Grinder, the player is given an incredible array of choices in how they build forge their new kingdom.
Forum Thread: Realm Grinder (by Kongregate)
---
Shape Land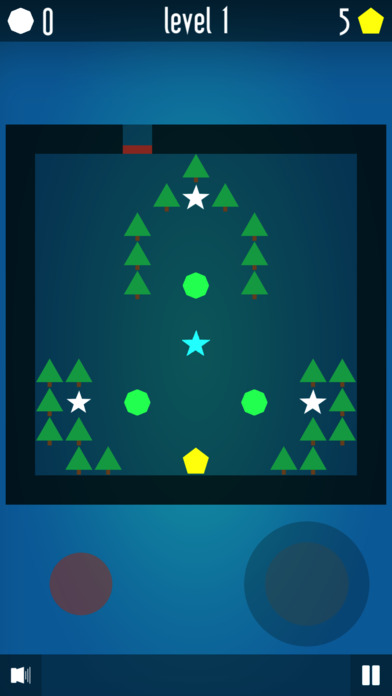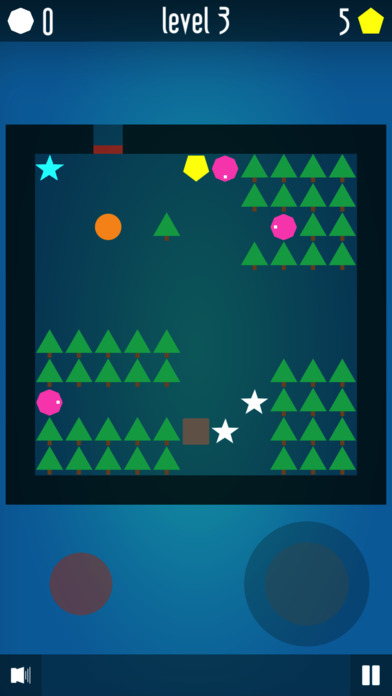 iTunes Description
Your best ally: your brain.
45 levels with different difficulties that only the logic allows you to solve.
In Shape Land there's no need to rush or do things quickly; the only thing is to think calmly.
Keep calm and reason; these are the only two things that allow you to complete the game, although quick reflexes can be useful in some situations.
Then what are you waiting for: embark on this new adventure and challenge yourself.
Forum Thread: Shape Land (by Andrea Leto)
---
Slap Shots!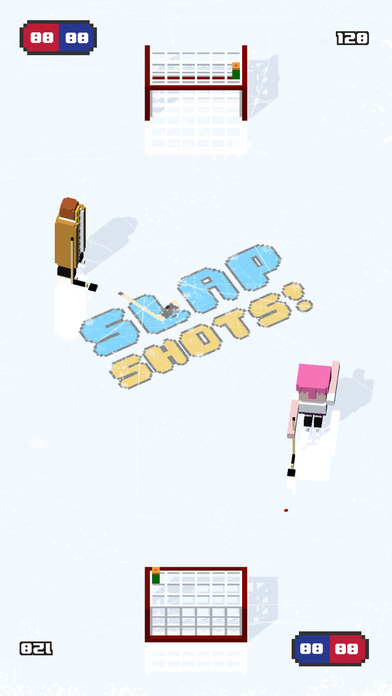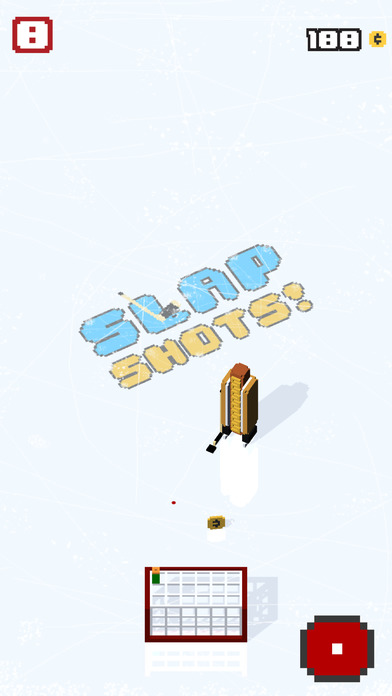 iTunes Description
Between periods this 2017 hockey All-Star Weekend, get ready for some crazy arcade-style hockey action with Slap Shots!

Slap Shots! brings the heat with top shelf design, simple one touch controls, and a player vs player mode that will have you screaming BOOM-SHAKA-LAKA!

With over 100+ unique characters, you can unlock your favourite cities, foods, and people. Fire up the trash talking from Calgary to Chicago to Boston and beyond.
Forum Thread: Slap Shots! (by The Frosty Pop Corps)
---
SmackChat – Chat Battle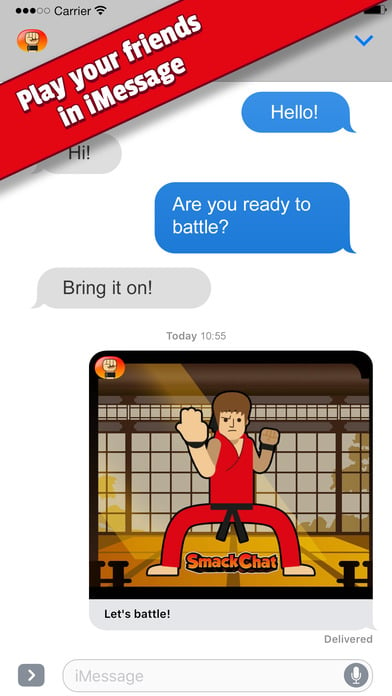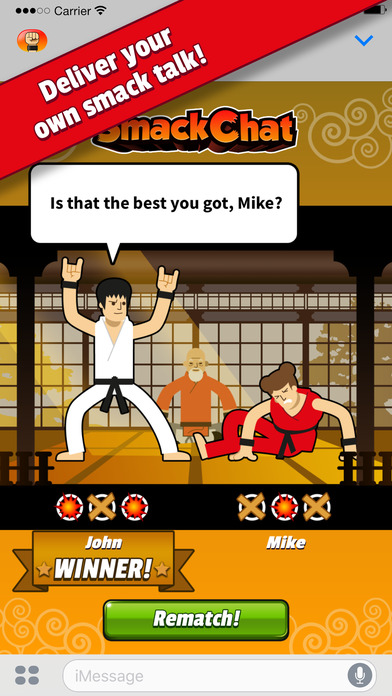 iTunes Description
SmackChat Battle your friends in iMessage. To the victor goes the smack talk!

Deliver your own victory lines in a battle of wits.

Battle in rock, scissors and paper style.
Choose your Kung Fu master.
Unlock exclusive characters with victory animations.
Write your own victory lines.
Gain sagely "wisdom" from the Sifu.
Forum Thread: SmackChat – Chat Battle (By MAG Interactive)
---
Splitter Critters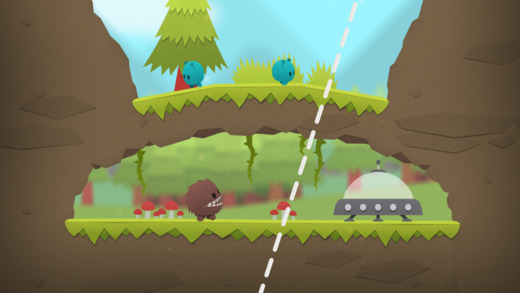 iTunes Description
Split the world with a swipe of your finger and then rearrange it to guide critters back to their spaceship. Explore colorful planets full of danger, challenging puzzles, and innovative mechanics that will make you think in new ways. The immersive soundscapes of each world, best experienced with headphones, set the tone for your journey.

No advertisements or in-app purchases.
Progress is synchronized with iCloud across all your devices.
Forum Thread: Splitter Critters (By RAC7 Games)
---
Sword Art Online: Memory Defrag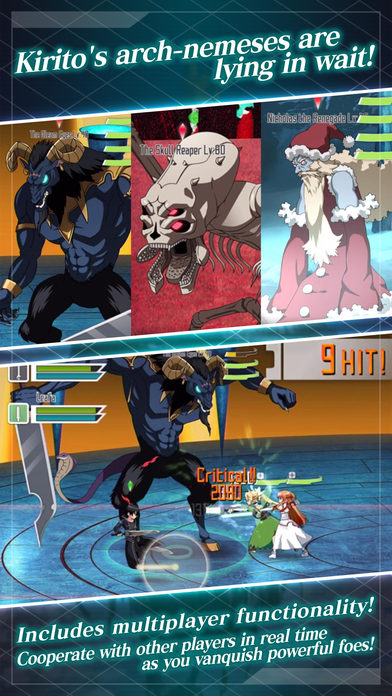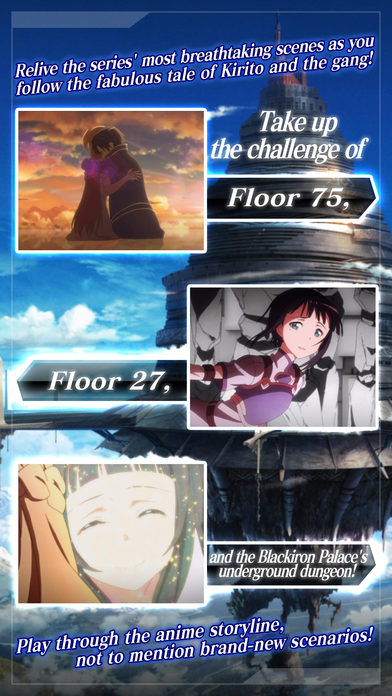 iTunes Description
Brave the virtual world with the heroes of Sword Art Online in one of Japan's most popular anime role playing games, the brand-new action RPG, SWORD ART ONLINE:Memory Defrag!

In SWORD ART ONLINE:Memory Defrag, players will join Kirito, Asuna, Leafa, and other fan favorite characters from the original manga and hit anime series from Japan.

Take on the role of legendary heroes in this unique action role playing game as you unleash a flurry of skills to vanquish a formidable army of enemies on the dangerous virtual frontier!

Master a variety of play styles, weapons, and skills such as Dual-wielding, one-handed swords, guns, bows, or magic to take on every kind of monster imaginable!
Forum Thread: SWORD ART ONLINE:Memory Defrag (by BANDAI NAMCO Entertainment)
---
Tap Mons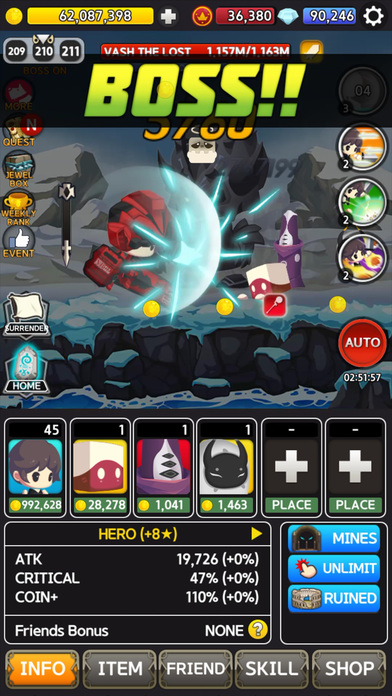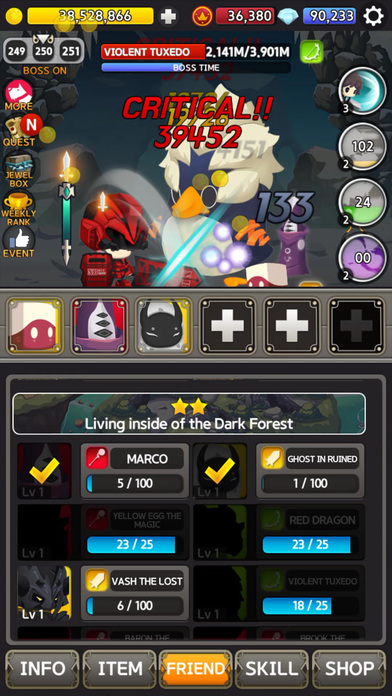 iTunes Description
Traces of an abandoned civilization, RUINED Update!!!
Strong friends who will protect your hero are waiting for you.
Exquisite collaboration between idle & tap games.

▶ IDLE RPG – Save the monster friends to survive
▶ Hero can rest. Earning money and all hard working can be done by the monster friends!
▶ When the rest is done, "Tap" it to control your hero!
Forum Thread: Tap Mons (by YongHee Kim)
---
Undead Tycoon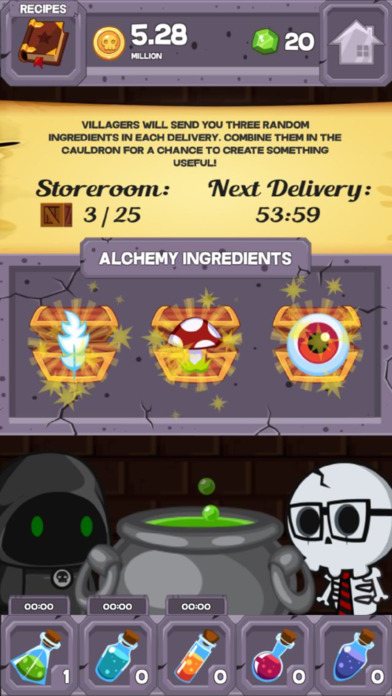 iTunes Description
Do you have what it takes to turn a crumbling old necromancer's tower into a burgeoning empire? Hire some workers, improve your property, call the grim reaper, raise some undead, and do it all over again in this idle incremental game!
• Meet Monty the skeleton, your personal guide to building an empire
• Summon the undead and then blow them to bits for cash!
• Hire villagers to improve areas of the tower to send your profits soaring
• Perform alchemy for a chance at some amazing potions
• Summon the Grim Reaper and earn some undead workers to earn even more money!
Forum Thread: Undead Tycoon (by Wayward Gaming)
---
Word Cats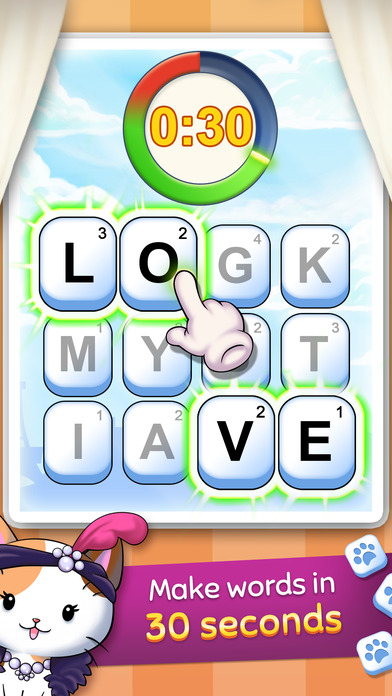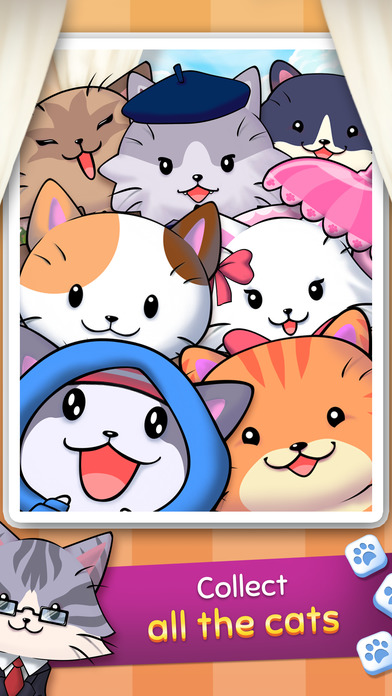 iTunes Description
A word search game for everyone! Meow! Make as many words as you can in 30 seconds. Earn cat coins to complete your collection of cats and share your favourite words with your loved ones.

◆ Easy & accessible to play
◆ Your cute pet meows when you win !
◆ Collect 45 adorable kitties with charming accessories: bride, ballerina, professor, glamour …
◆ Write over 20,000 English words
◆ Share your best words on iMessage, Facebook, Twitter and more
◆ Practice in 16 languages: English, French, Italian, German, Spanish, Dutch, Portuguese, Danish, Norwegian, Swedish, Polish, Romanian, Czech, Turkish, Bahasa Malaysia, Bahasa Indonesia.
Forum Thread: Word Cats (By Mana Cube)
---