We've been excited by the idea of Golf Zero ever since the first GIFs of the game were shared by the developers Colin Lane and Brad Erkkila. Perhaps this mixture of Super Meat Boy and Super Stickman Golf is intriguing to you as well? If so, and if you want to help test it out, then you need to hop on over to the forum thread and DM Colin to get access to the game's beta.
I've been playing Golf Zero for a few days now, and I'm rather impressed. The concept is so genius, and a natural extension of 2D physics golfing games and trial platformers. You want to complete levels as quickly as possible, and there's the optional balloon objective to hit as well. The key difference is that you win by making these tricky midair golf shots, where you go into slow-motion to let you aim and fire. The platforming sections can be tricky themselves, and it feels good to navigate them. But the golf shots add a new element. When you make a leap of faith, go into slow-motion, and fire off your last golf balls toward the hole, and watch them go in even as your golfer has sunk to the briny deep…it just feels really cool.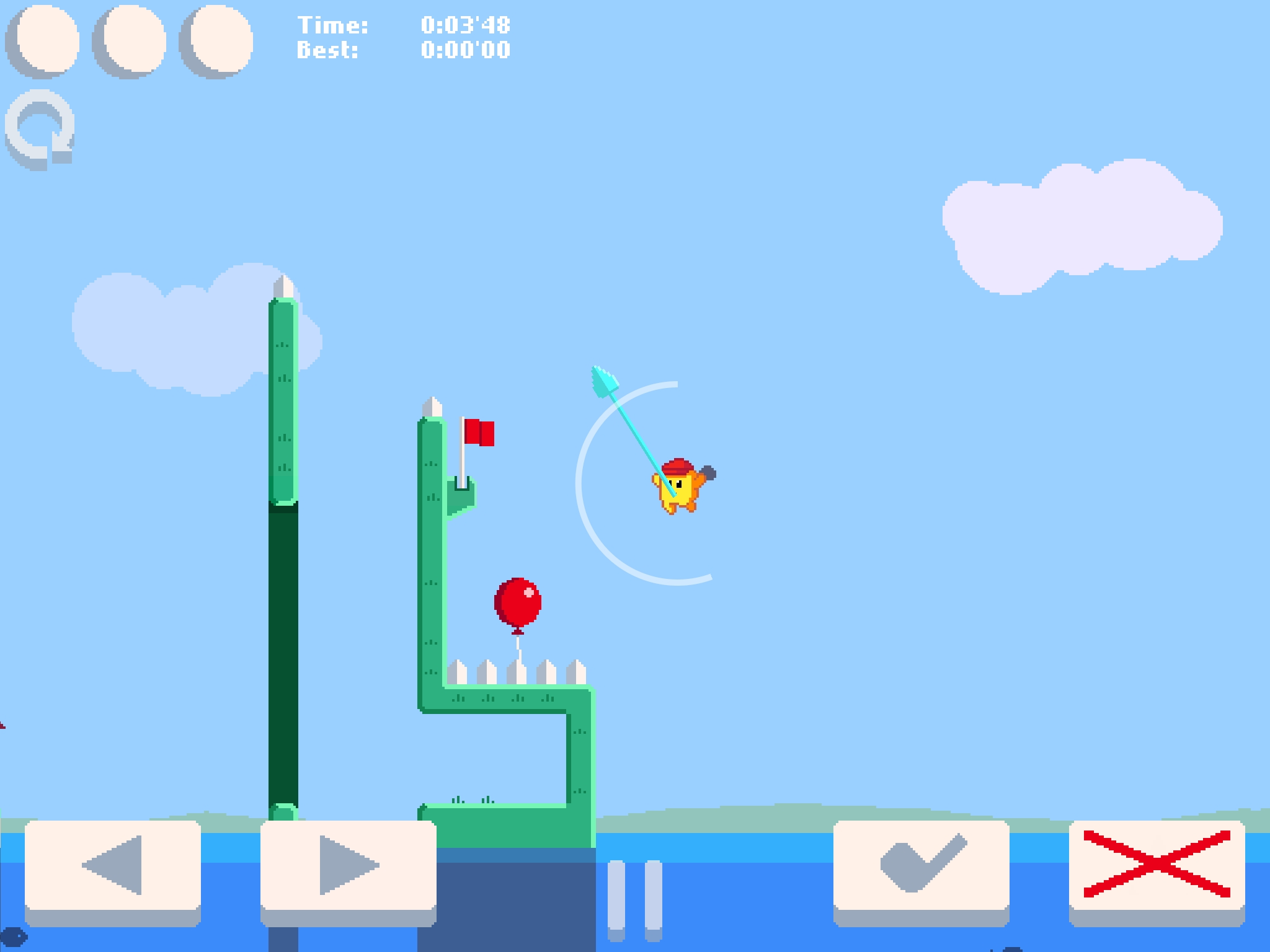 The slow-motion feels a bit choppy right now, and the aiming very regimented, but this may be necessary to work, as you're still falling through the air when in slow motion. I'm interested to see what future levels beyond the ones in the beta – and the still unavailable speedrun mode – will be like, because there's a lot of directions that Golf Zero could go in. All I know is that you should be really excited for this game, because the game is quite promising in this beta.