Reigns ($2.99) was undoubtedly one of the standout iOS releases of 2016, and was well represented on our round-up of the best games of the year, as well as my own personal list of titles I enjoyed the most over the last twelve months. I certainly was not alone in holding Reigns in such high regard – Nerial's flagship adventure app received critical acclaim on its release in August, as its unique Tinder-esque mechanics, abundant charm and interesting concept of continuing your dynasty after the previous ruler's death proved to be a novel and engrossing essential mobile experience. Today, Nerial have announced that, as well as a free DLC expansion for the original game that is set to launch this Februrary, they are working on an entirely new sequel that is tentatively titled Reigns 2. However, instead of playing from the very traditional perspective of irrefutable power that the king possessed, the developers have put you in the shoes of the queen.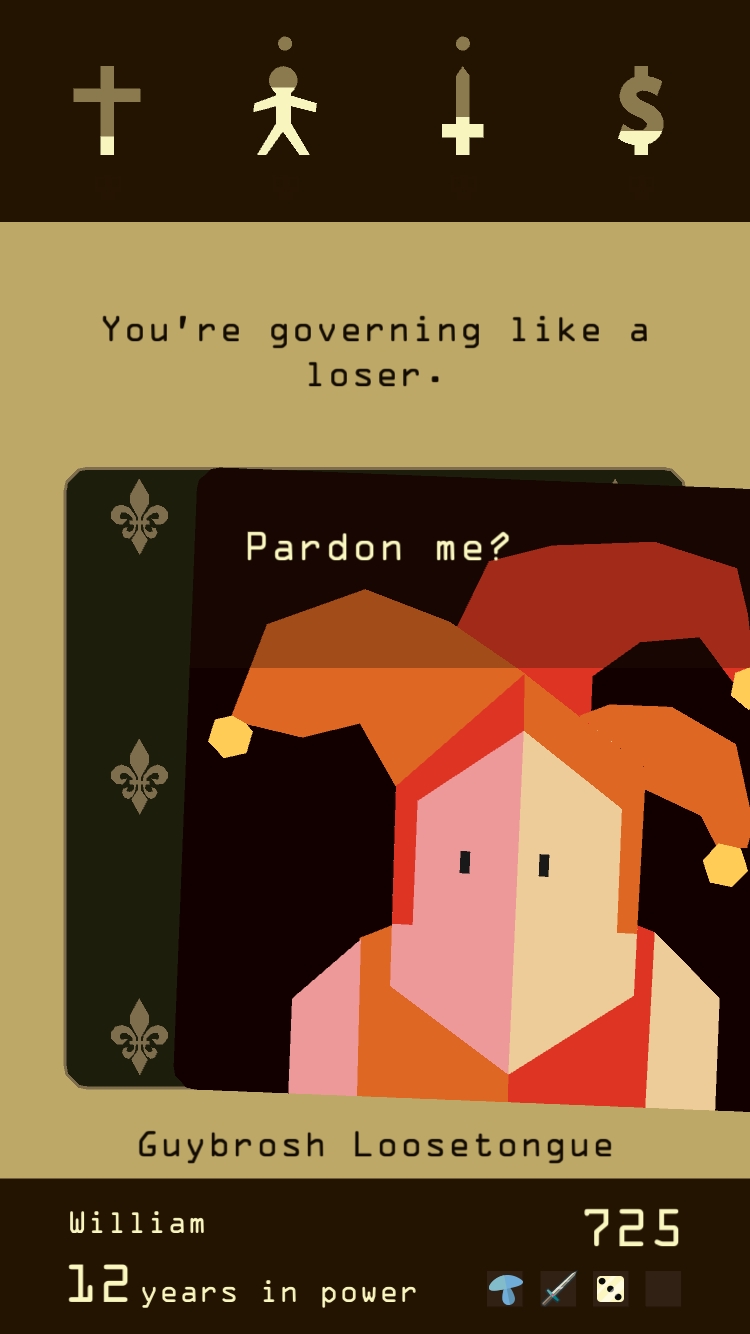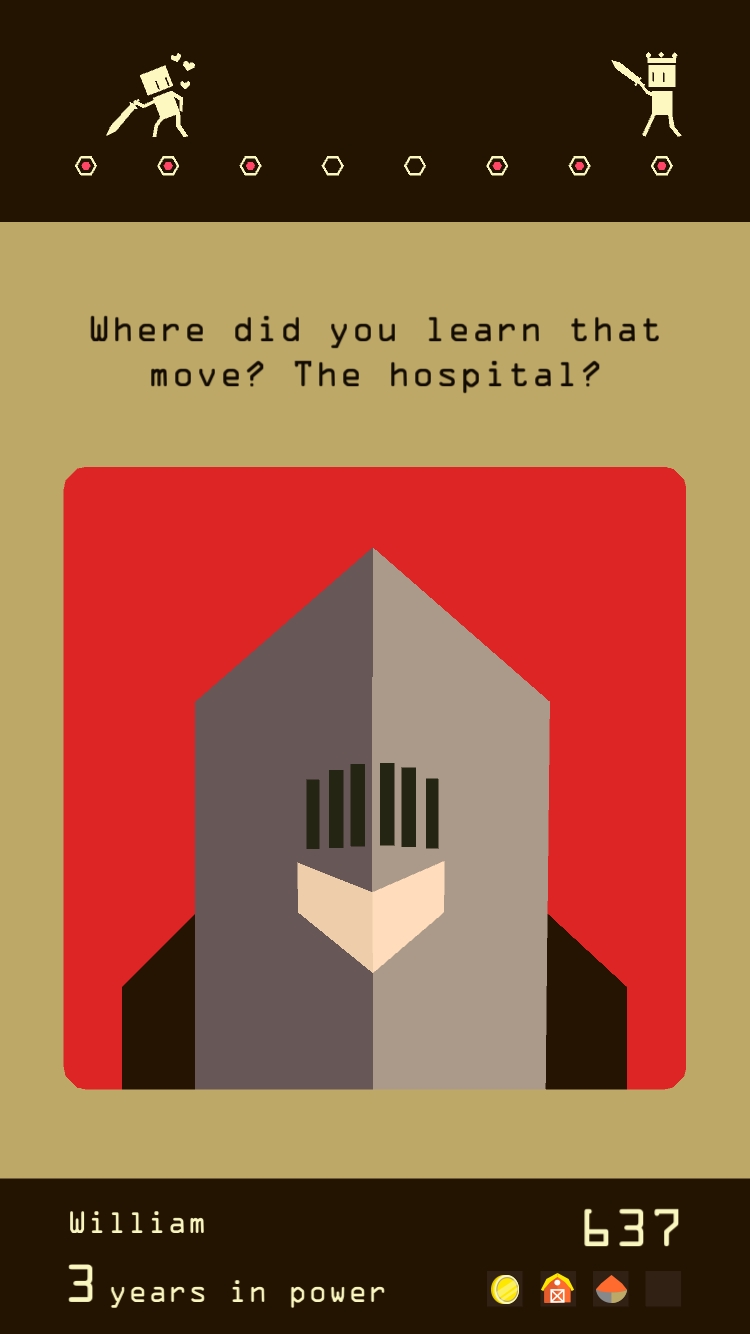 Anyone who has sunk hours into the original Reigns will know there are many women in the lives of the ruling monarch, whether in the form of a stable, steady marriage, or an illegitimate affair behind the back of the king's closest advisors. Changing the interpretation of power and decision making to that of the Queen is an incredibly interesting and daring move, for a whole host of reasons – firstly, the typical dynastic succession element of Reigns won't necessarily be applied in the same manner, as historically the oldest male heir inherits the power. Secondly, while it's easy to assume that the king will be the wielder of absolute power within their realm, many pivotal women within history – such as Marie Antoinette, Tsarina Alexandra, and the many wives of Henry VIII, to cite but a few – have had dominant roles in policy making, and so how Nerial attempt to portray this dynamic will be particularly thought-provoking, and surely elevate Reigns 2 above other sequels or simply more of the same.
While Reigns 2 is still a while off – the developers have taken on a writer to tackle the ambitious new options that such a change of perspective will present – fans of the game can still enjoy a free expansion pack for the original Reigns in February, which will add in even more cards, characters and creatures to encounter over the lives of your monarchs. It's great to see such an already excellent title receive further support months after its initial release – be sure to keep an eye on our Reigns forum thread for further details on the upcoming update, and any future developments regarding Reigns 2.
[via JeuxVideo]