Welcome to another week of new iOS games, and if you've been feeling a sharp pain in your wallet for the past few weeks due to so many great new releases, I'm sorry to say that this week isn't going to offer up much relief. There's the fantastic dual-stick shooter Neon Chrome which will set you back a fiver, and the incredibly fun top-down racer with full track editor in Go Rally which is another fiver. Then there's the melding of my two favorite things on this planet, platformers and cats, with Super Cat Tales, which is thankfully free to download but will set you back yet another fiver for the premium unlock. To be honest, 3 awesome games for 15 bucks is cheap! But we all know how these weekly binges can add up though, too. So throw financial caution to the wind and check out the full list of games below and let us know which ones you'll be picking up!
&nbsp
---
Aflóat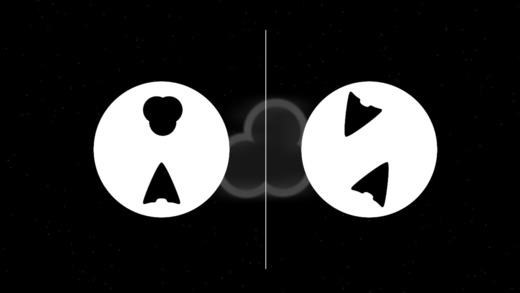 iTunes Description
A classic game with co-op/competitive multiplayer.

Tilt screen to move.
Tap anywhere to shoot.

Note that this game is not meant to be played on board of ISS and/or in other microgravity conditions.
Forum Thread: Afloat (by DM)
---
Battleship Lonewolf: Space Shooter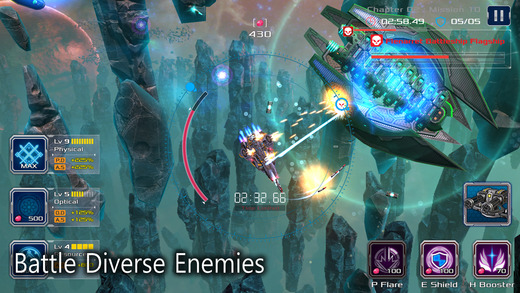 iTunes Description
Flight through space, command your ship, and wage epic war in galaxy.

FLIGHT THROUGH SPACE: Deploy the space battleship Lone Wolf to wage epic war in space
ARM AND UPGRADE YOUR SHIP: Stragetegic formation of physical and optical weapons in addition to various turrets and active skills
BATTLE DIEVERSE ENEMIES: Conflict never ends. Continue your journey not only in mission but also in survival mode
Forum Thread: Battleship Lonewolf: Space Shooter (By tabasco game)
---
Blocky Racer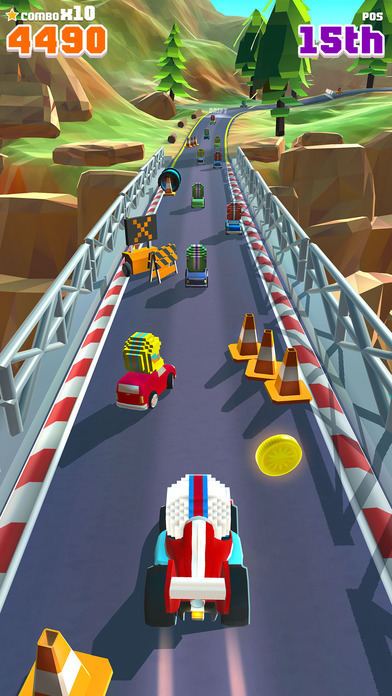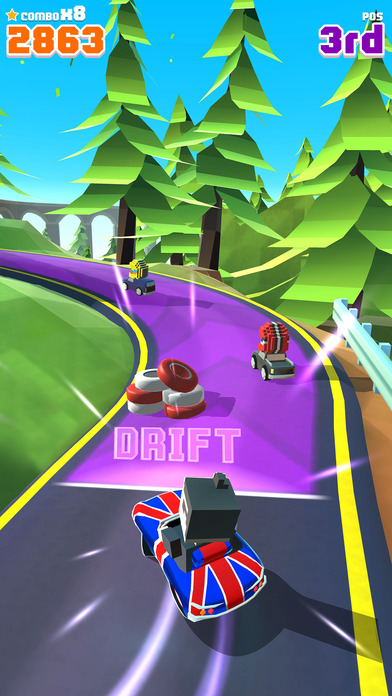 iTunes Description
From the makers of Blocky Football and Agent Dash comes a racing game everyone can play. Featuring simple controls with dynamic one-tap drifting and exhilarating speed boosts, charge through multiple stages where split-second overtaking wins the race! Collect and level-up cars to increase your score combo.

Build your race team with cute drivers and crazy vehicles, including a popstar driving a sports car, a ninja piloting a stealth-copter, a princess riding in a magical carriage and a monkey in a barrel.

Drive through a living, breathing island circuit with tight corners and flowing straights. Beautiful varied scenery through countryside, rocky mountains, twisting forest roads, a valley lagoon with suspension bridge and beachside tunnel. Charming scenic details, a lighthouse, log cabins and campfires, railway, sand castles, buckets and spades, confetti trumpets and waving inflatable tube men!
Forum Thread: Blocky Racer (by Full Fat Games)
---
Broken Lines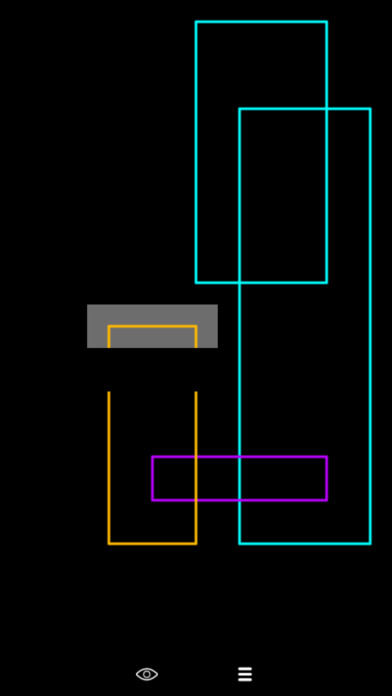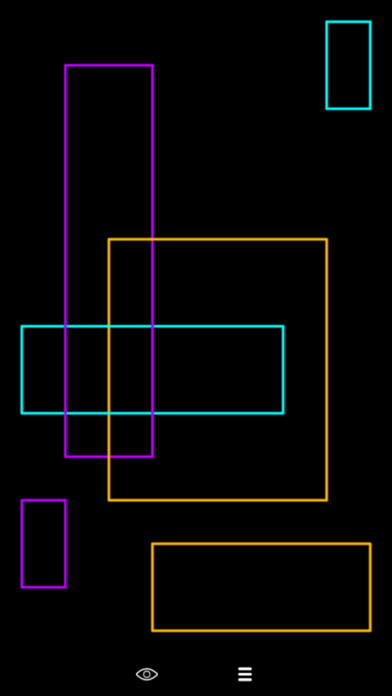 iTunes Description
Unscramble the tiles to reconnect the broken lines into closed rectangles. Each puzzle level is algorithmically generated on the fly – meaning you'll never solve the same puzzle twice even if you play the same level again. Need a hint? You earn a peek at a possible solution for each level solved without peeking. Earned peeks can also be used to restart the level partially solved. If you're stuck at a difficult level with no peeks remaining, you can go back to a prior level to earn more peeks or restart the level with a new puzzle. Finding the puzzles too easy? Adjust the difficulty by skipping levels. Every level has at least one solution and most will have many. The puzzles and solutions are infinite.
Forum Thread: Broken Lines (by John Hester)
---
Crash Fever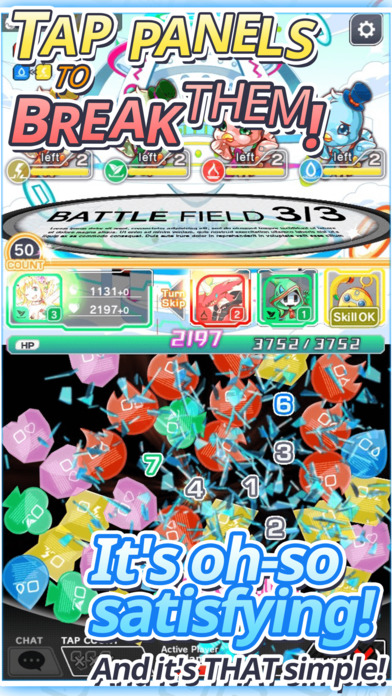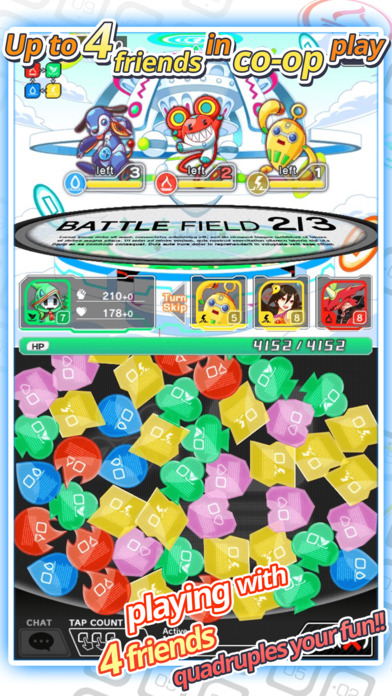 iTunes Description
Get ready for the ultimate in match-and-smash games!
Crash Fever—a colorful, vibrant RPG puzzler with a feverish twist!
It's simple and intuitive! The best match-'em-up game…ever!

Features:
1. A ""feel-good"" experience, and all you have to do is tap!
Crash Fever is a frenetic RPG with simple, tap-based controls. The game delivers thrilling gameplay with a single tap, including epic panel-shattering chain reactions, crash skills with over-the-top animations, and even a table-turning Fever mode!
Forum Thread: Crash Fever (by WonderPlanet Inc.)
---
Cube Knight: Battle of Camelot
iTunes Description
The Arthurian legend starts again in voxel (3D pixels).
Cube Knight : Battle of Camelot is the best casual action game going. It surpasses the fun of the standard hack & slash genre.

Become one of the legendary Knights of the Round Table and embark on an adventure for the Holy Grail.
Play as various hero classes including lancer, bowman, knight, fairy and witch.
King Arthur's Excalibur, Lancelot's Arondight, Gawain's Gallatin… Which one of these is the ultimate artifact? It all depends on the steps you take in your adventure.
Forum Thread: Cube Knight : Battle of Camelot (By Bluehole, Inc.)
---
Dead Runner – Inner Evil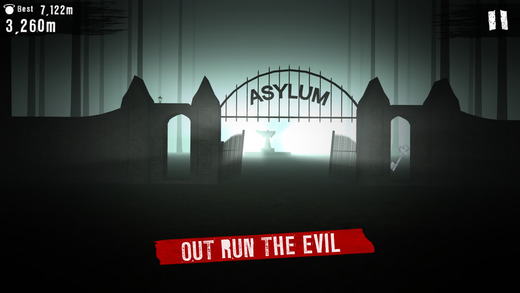 iTunes Description
RUN, RUN as far away from EVIL as you can. You awake in a damp and dark room, all you can make out are shadows and the unmistakable stench of fear. The only thing you know for sure is that you must escape, run and keep running as far away from this nightmare as possible.

Or maybe you ARE the monster with the intractable desire to chase your prey and KILL. But be wary, as the hunter can easily become the hunted, there's always someone looking to take down a monster!

Choose your character, do you have good or evil within your soul, and run through a nightmare scene of darkness, fear and torment. Your escape route takes you through forests, over rough ground, and through graveyards, death-trap mines, abandoned villages and deserted hospitals.
Forum Thread: Dead Runner – Inner Evil (By Distinctive Games)
---
Devilian
iTunes Description
Hack and slash through endless enemy hordes in your journey of vengeance! Use Devilian power to hunt down monsters and foes in this tragic story!
The epic battle begins now.

Devilian: an electrifying Dark Action RPG
Unleash your inner darkness and crush the Demonic Legion!
Forum Thread: Devilian (By GAMEVIL Inc.)
---
Dominocity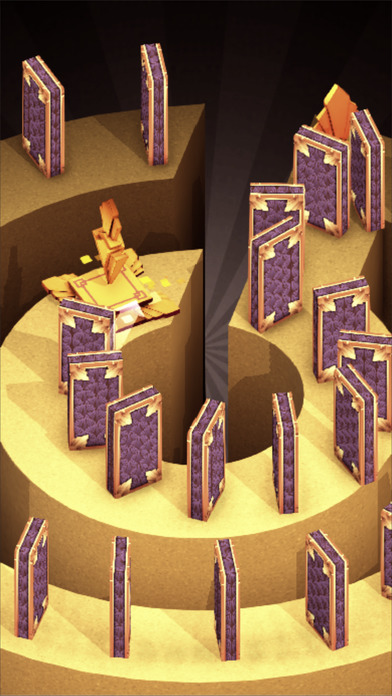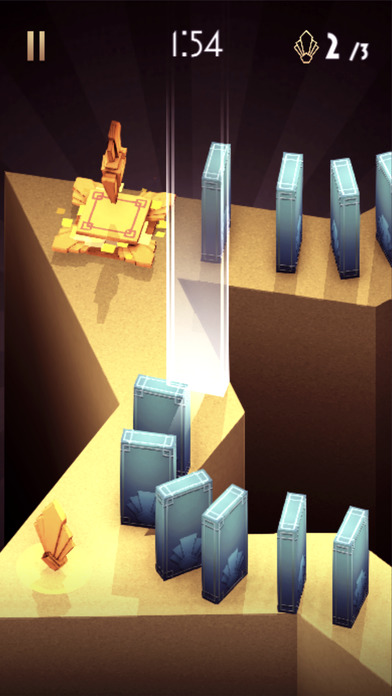 iTunes Description
Game of Dominos!

Setup your dominos on iconic platforms and watch them topple!
Intricate placement is key to making a successful toppling chain.

*no internet connection required
Forum Thread: Dominocity (By NoStopSign)
---
Duelstar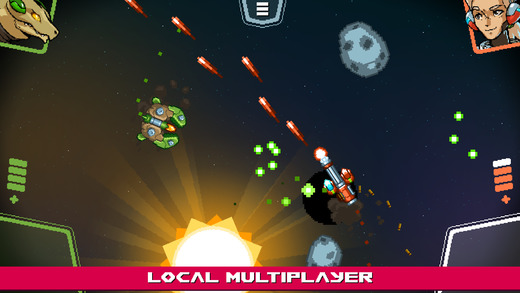 iTunes Description
One button local multiplayer space melee!
– Simple one button controls
– Local multiplayer for 2 players on 1 device
– Fast paced old school space dogfighting
– 6 Unique ships with more to come!
– 2 Modes: 1P Practice, 2P Versus
– Big pixels
– Universal build for iPhone and iPad
– No ads, no In App Purchases
– Worth it!
Forum Thread: Duelstar (by Antti Salama)
---
Dungeon Journey: Source of Evil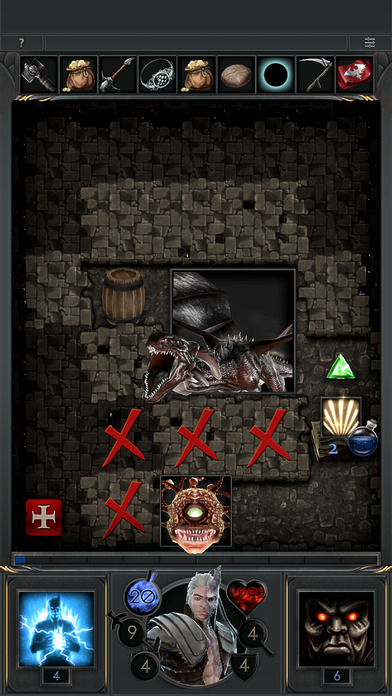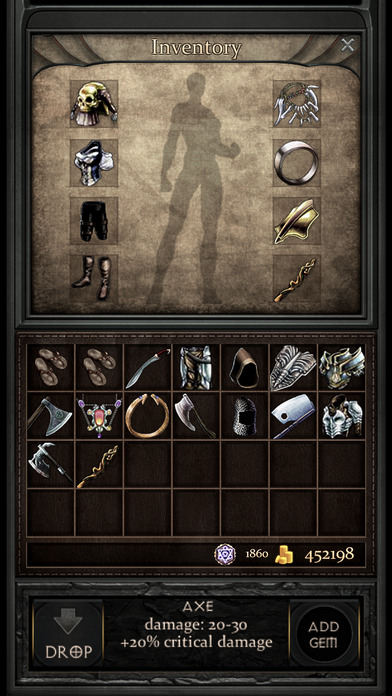 iTunes Description
Fight your way through thousands floors of dungeons. Get precious treasures and slay undead creatures of hell to make your character stronger.
Play smart and use spells and abilities wisely to stay alive. Choose a hero that fit your playstyle and learn weaknesses in monster composition to beat them all.

Dungeon Journey is very simple and very deep at the same time. Best roguelike for everyone!
Forum Thread: Dungeon Journey: Source of Evil (by Vyacheslav Chernov)
---
Fantastic Beasts: Cases from the Wizarding World
iTunes Description
Fantastic Beasts: Cases From The Wizarding World
Master your magical skills as you delve into your wizarding world to investigate unexplained happenings. In an new adventure inspired by J.K. Rowling's Wizarding World, enjoy all-new experiences as you discover hidden objects, interview witnesses, analyze evidence, and cast spells to uncover and protect the fantastic beasts at the center of every mysterious case.

Solve All-New Magical Mysteries
Clues to unlocking the secrets of your wizarding world are hiding in plain sight. Only you have the skills and talent to find the answers as you dive into the elusive world of magical creatures. You'll cast spells, brew potions and decipher hidden clues to investigate and solve all-new mysteries.
Forum Thread: Fantastic Beasts: Cases from the Wizarding World (By Warner Bros)
---
Football Manager Mobile 2017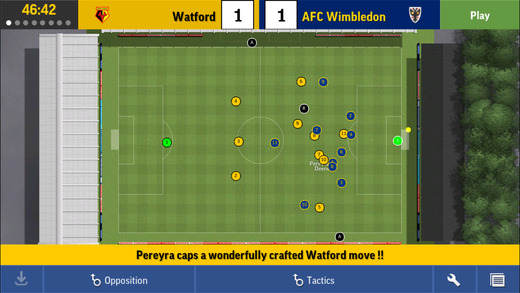 iTunes Description
Football Manager Mobile 2017 is the quickest way to manage your chosen club to glory. With compatibility across the majority of smartphones and tablets, FM Mobile 2017 is designed to be played on the go.

Take charge of any club from 15 countries across the world, including all the big European leagues. You decide on transfers, tactics, who plays and who sits on the bench. It's down to you to keep the players, the board and the fans happy and lead your club to victory.

FM Mobile 2017 delivers many new and improved features over previous releases in the series.
Forum Thread: Football Manager Mobile 2017 (By SEGA)
---
Go Rally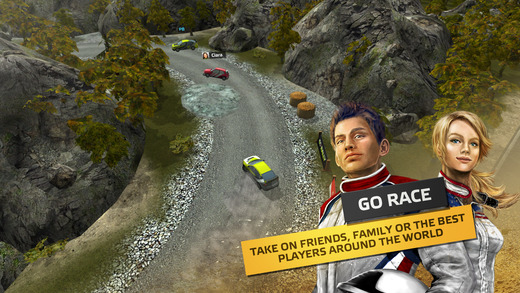 iTunes Description
With loads of tracks, cars, a career mode, multiplayer time challenges and an awesome track creator, Go Rally is the only rally game you'll ever need! And, with cross-play functionality, you can enjoy Go Rally on iPhone, iPad and Apple TV.*

CREATE THE CHALLENGE
Draw a line on your screen, tap the 'race' icon, and instantly drive your very own track! Add hills, bridges, checkpoints, trackside banners, houses and terrain – create the circuit of your dreams, then share on-line and challenge your friends, and the world, to beat your times. Apple TV users can design on iPhone or iPad and then pick up the Siri Remote and play on the big screen! With player made tracks, there are potentially limitless possibilities.
Forum Thread: Go Rally (by Chillingo)
---
Jack N' Jill 3D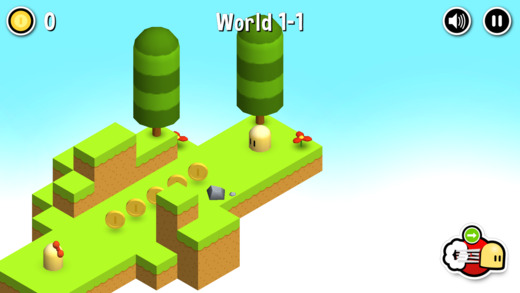 iTunes Description
Jack and Jill are back for an all new adventure in this 3d isometric one button platformer. Play as either Jack or Jill. Run, jump, get past obstacles and baddies to help them find their way to each other. Jack N' Jill 3D presents more of the fun and simple one button gameplay from the first game in an all new perspective.

Jack N' Jill 3D features good looking graphics, relaxing music, with 60 levels spanning across 3 unique worlds. The progressive difficulty and the creative game mechanics will ensure that you do not get bored and always find a good challenge. It is the perfect platformer game for anyone to pick up and play on a touch screen device, thanks to its easy to learn and addictive gameplay.
Forum Thread: Jack N' Jill 3D (By Rohan Narang)
---
Kaboing Kaboom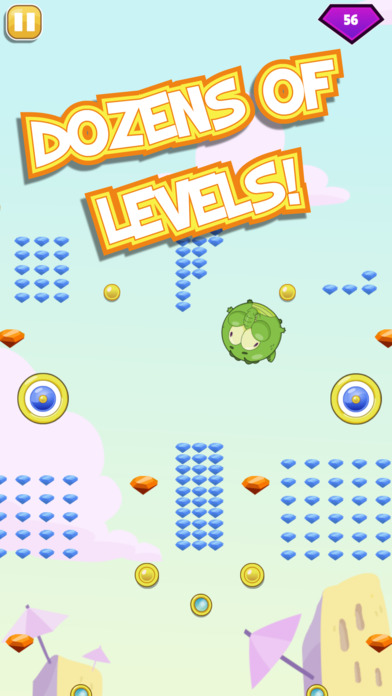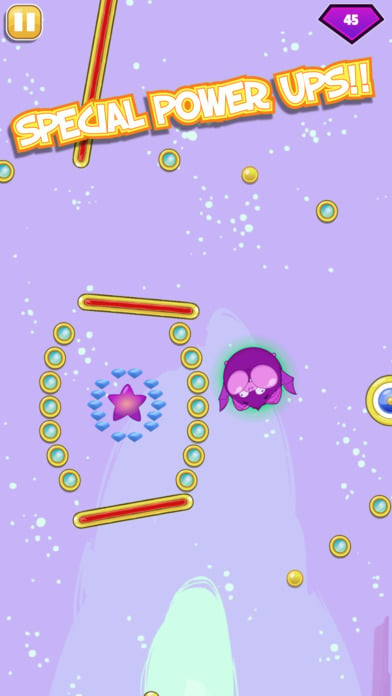 iTunes Description
Play as one of dozens of different characters and bounce your way to victory. Can you collect all 3 stars? Careful, it's tougher than it looks!

Gather gems along the way to unlock new, playable characters! Avoid the nasty Shnarks and deadly mines! Share your new pets online with your friends!

It's a fast paced game of skill and luck, so download Kaboing Kaboom now!!
Forum Thread: Kaboing Kaboom (By Stellar Jay Studios)
---
Lemuria Bay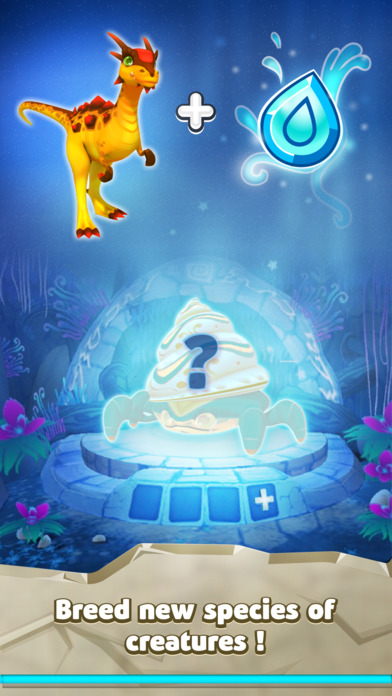 iTunes Description
Welcome to Lemuria Bay !
Explore tropical islands to collect cute monsters on and fight with them on match-3 battles!
Discover new races in the magical portal and evolve your creatures to become stronger.
When some little mugwais land on an unknown island after an hazardous journey, they meet some strange creatures that used to inhabit these ancient lands. They soon discover that they must coexist and collaborate to live happily
Will you undertake the perilous task to track down and capture these legendary creatures?
Forum Thread: Lemuria Bay (By Kaiho Games)
---
Mobile Legends: Bang Bang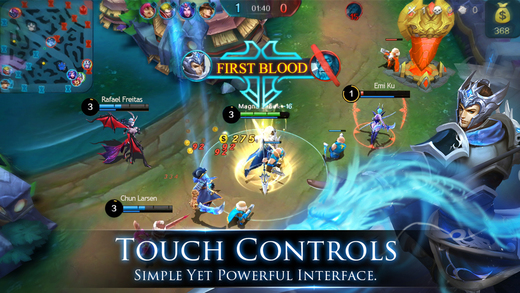 iTunes Description
Join your friends in a brand new 5v5 MOBA showdown against real human opponents, Mobile Legends! Choose your favorite heroes and build the perfect team with your comrades-in-arms! 10-second matchmaking, 10-minute battles. Laning, jungling, tower rushing, team battles, all the fun of PC MOBAs and action games in the palm of your hand! Feed your eSports spirit!
Mobile Legends, 2016's brand new mobile eSports masterpiece. Shatter your opponents with the touch of your finger and claim the crown of strongest Challenger!
Your phone thirsts for battle!
Forum Thread: Mobile Legends: Bang bang (by moonton)
---
Monkey Jet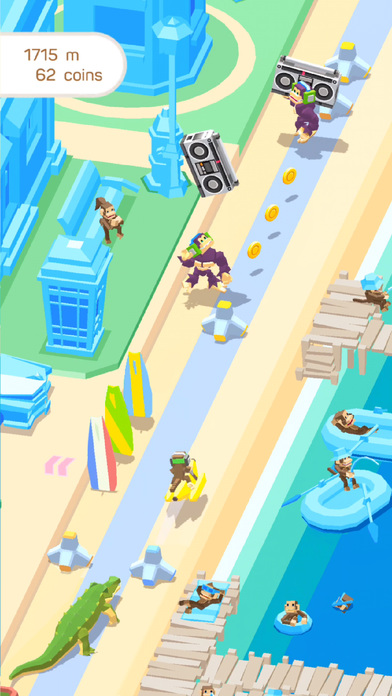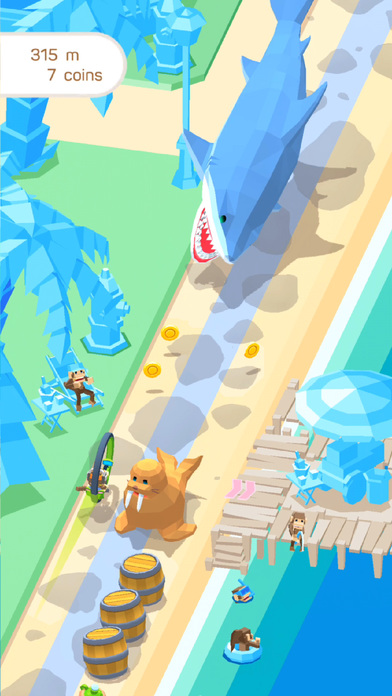 iTunes Description
Fast! Cute! Monkey Jet is an action game that feature a hero monkey that flies over a tropical beach.

Controls
Tap and hold to jet the monkey straight forward or release your finger to let the monkey fly freely.

Features
– a beautiful beach with a ton of different obstacles
– many cute and funny characters
– several timed event
Forum Thread: Monkey Jet (By GAME ATTACK.)
---
Neon Chrome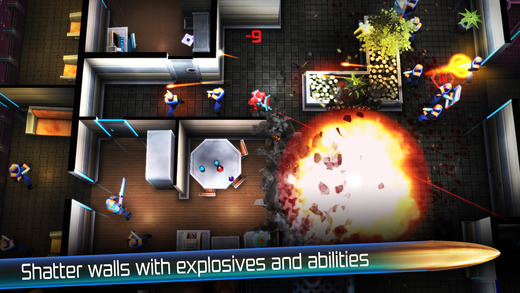 iTunes Description
Neon Chrome is an infinite twin-stick top-down shooter with procedurally generated levels and destructible environment. Choose your character, enter the elevator and try to bring down the Overseer – again and again. Neon Chrome is an endless symphony of fight, die, improve and repeat – many players have over 100 hours logged!

Neon Chrome is high end game filled with massive explosions, destructible environment, countless bullets and rich AI behavior. The game is completely playable with older devices like the iPhone 5, 5c or 1st gen iPad mini, but optimally you should use a device released less than two years ago.
Forum Thread: Neon Chrome (by 10tons Ltd)
---
Piano Flight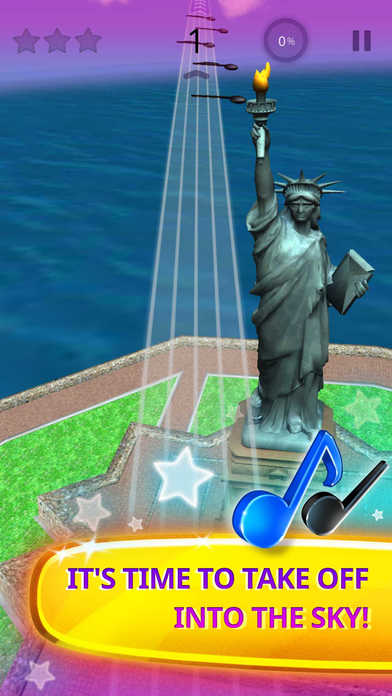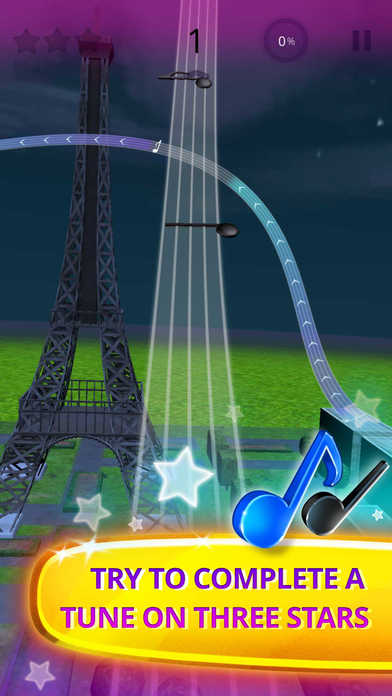 iTunes Description
Enough to crawl on the ground and step on the tiles!
It's time to take off into the sky!
It's time to play the "Piano Flight". It's an incredible sequel "Piano Tiles".
The Pyramids, the Eiffel Tower, the Golden Gate, the Great Wall of China and a lot of interesting are waiting for us.
The notes are waiting for us directly in the sky!
Tap on black notes.
Don't touch white notes.
Press and hold long notes.
Forum Thread: Piano Flight (by Yuriy Desnenko)
---
Replica: A Little Temporary Safety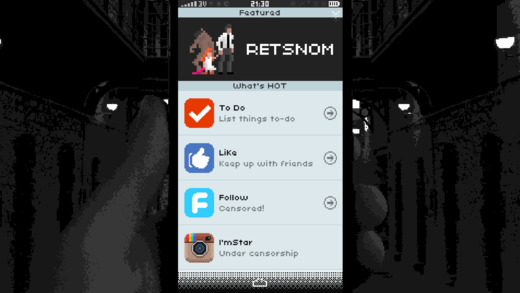 iTunes Description
Replica is an interactive novel game played through a cellphone and social media.

Story

"This country needs more than a building right now. It needs hope." – Evey Hammond

You are given a cellphone of an unknown owner.
You must look for evidence of terrorism by hacking into the cellphone owner's account, under governmental coercion. Then inspecting the cellphone usage history and social media activity records.
The insane experience of peeping into someone's private life through a cellphone will transform you into the state's greatest patriot.
Forum Thread: Replica : A Little Temporary Safety (By Zero Rock Entertainment)
---
Rookfall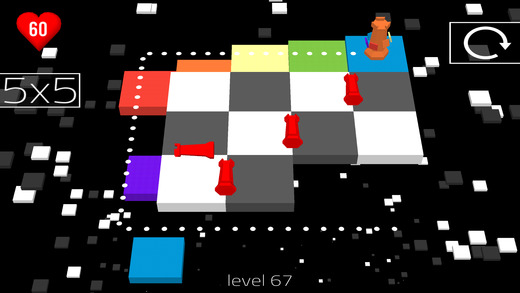 iTunes Description
The rook just got its own game.

Rookfall is a new type of puzzle game for all ages.

Play as the rook!
The goal is to remove all the tiles by traveling over them.
The rook moves in a direction as far as possible.
Fallen rooks will block your path.
Find yourself trapped? Reset and try again.
The rook's appearance will change as you complete levels.
Uses spatial reasoning and forethought.
Forum Thread: Rookfall (By Michael Bunger)
---
Snake on a Plane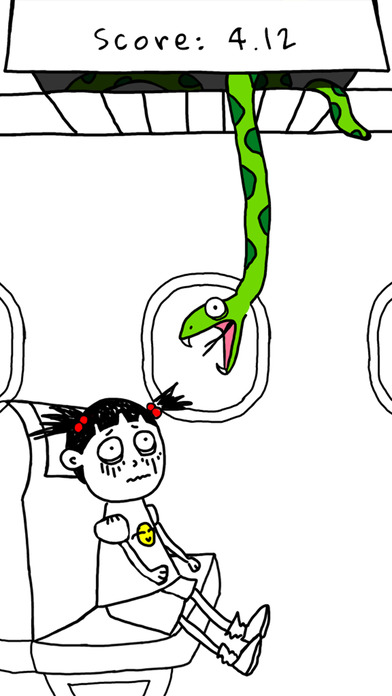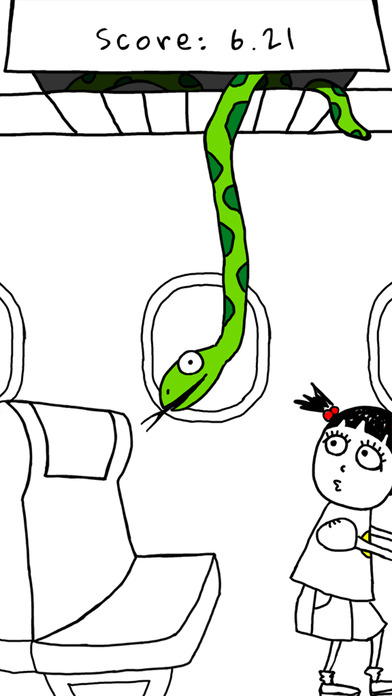 iTunes Description
The aim of this game is to avoid the snake that is trying to kiss you.

How long can you keep your seat whilst avoiding the kiss of the snake?

You need strength, courage and speed. Good luck~!
Forum Thread: Snake on a Plane (by DMONGS)
---
Super Cat Tales
iTunes Description
Six cats are the new Jump'n'Fur stars!

Reunite Alex the Cat with his siblings and explore a mysterious island.

Control 24 paws with just 2 thumbs tapping the left or right side of the screen. You'll be surprised how easy it is to climb, swim, jump and run. Just don't forget to bring the right cat for the job!

Super Cat Bros is tailor made for the touch screen. It has never been so easy and satisfying to play platformers on your phone.

Download now to open the kitty door for the Super Cat Tales and meow away a boring day.
Forum Thread: Super Cat Tales (By FDG Mobile)
---
Super Mini World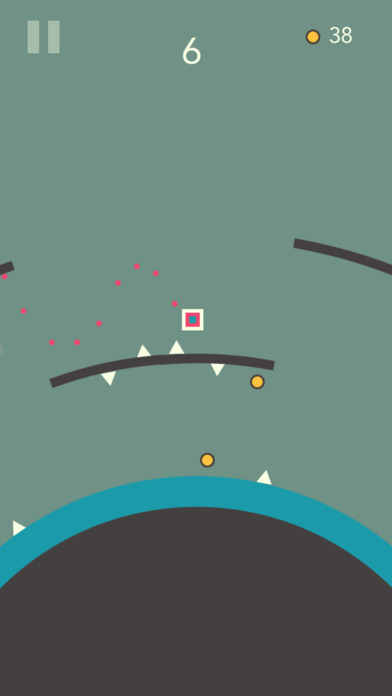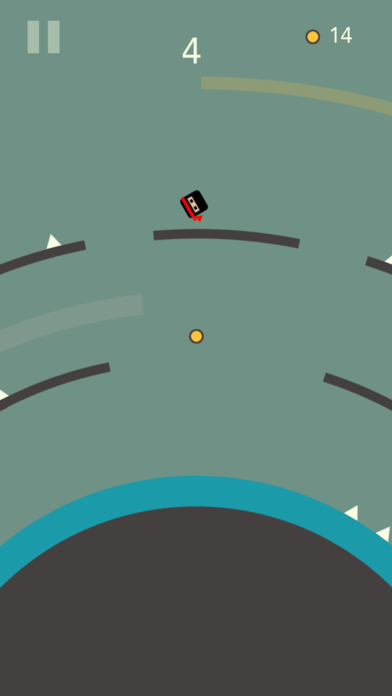 iTunes Description
Jump around the world in this very unique endless runner.

Avoid all white spikes and diamonds as you collect coins to unlock unique characters with special characteristics.

Challenge your friends in seeing who can get the highest score on the leader board.
Forum Thread: Super Mini World (by Aric Shelby)
---
Tap Tap Driver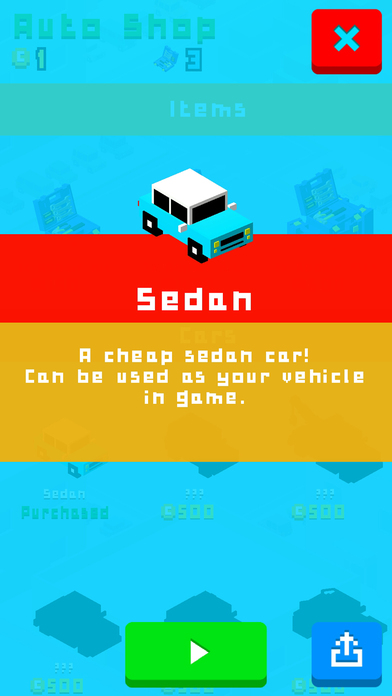 iTunes Description
Tap Tap Driver is a fun and challenging endless driving game. Drive your car along the zigzag road in a dynamically generated city. Tap the screen to steer the car left and right. Compete with your friends and compare or beat their highest score.

Tap Tap Driver will test your agility, alertness, and timing. It is a good eye and hands coordination exercise.
Forum Thread: Tap Tap Driver (by Jerome Rosario)
---
Ultimate Wrestling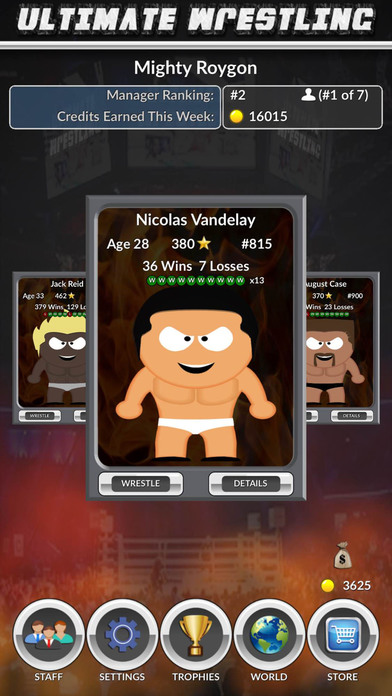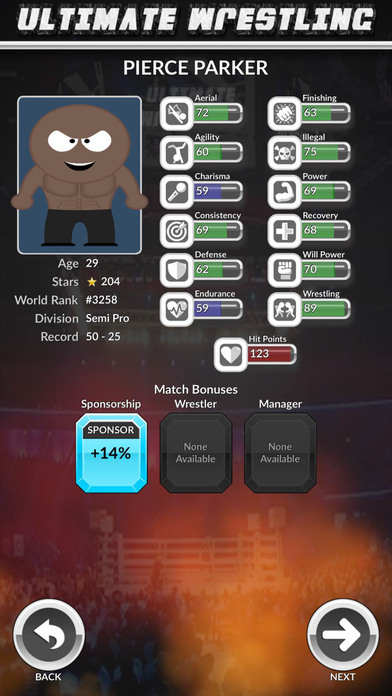 iTunes Description
Do you have what it takes to build the Ultimate Wrestling dream team and compete against managers from all over the world? This is your chance to prove it!

– Free to play
– Hire completely unique wrestling recruits to join your stable of wrestlers and bring them to the top of the Ultimate Wrestling world
– unlock additional wrestler slots and Trainers, Scouts and Recruiters to help your team
– World Wide manager and wrestler rankings
– Separate Friend ranking list for managers and wrestlers
– Earn credits and use them to hire more recruits and manager packs
Forum Thread: Ultimate Wrestling (by RVG Software ltd)
---
[Under]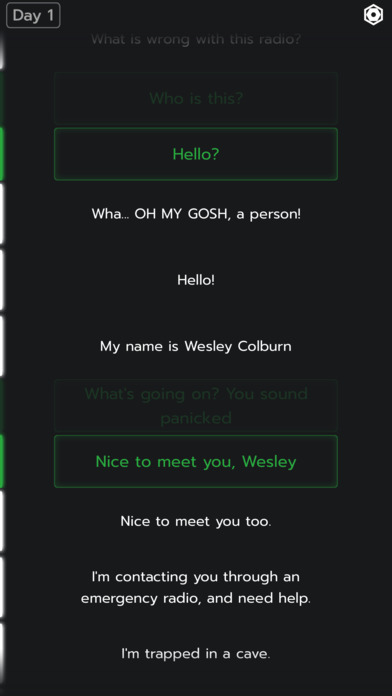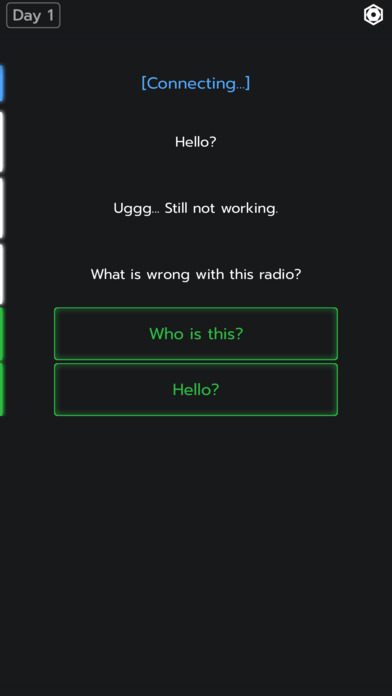 iTunes Description
[Under] is an interactive mystery-survival story where you make choices that influence the storyline. Help Wesley make decisions as he finds his way out of a massive cave system. Your choices matter, and may lead him in the right direction, or into great peril. Can you get Wesley to safety?

An immersive and thrilling story, [Under] plays out in real time. Events take time to complete, and Wesley delivers messages to your device throughout your day. Too busy to reply? No worries. Wesley will wait until you're ready to continue.
Forum Thread: [Under] (By Ethan Merrill)
---
Volanti Globus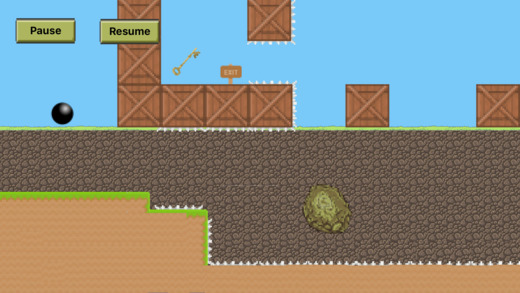 iTunes Description
Move the ball, by tilting your phone, to get to the key and complete the level! However, it sounds easier than it really is.

Volanti Globus is a strategic, pixel art-styled platformer that uses the iPhones accelerometer to move the ball around. The goal is to avoid enemies and obstacles around the map and to reach the key.

The paid version of Volanti Globus contains no adverts plus user levels where players are able to create levels from donating!
Forum Thread: Volanti Globus (By Jordan Savage) [Free+Paid]
---