It's the time of week where we get to add to our growing backlogs as a ton of new iOS games arrive in the App Store. This week sees the feels-like-forever-in-soft-launch online first-person shooter Critical Ops finally officially launch, and the disgusting-but-oh-so-adorable puke-based platformer Eggggg projectile launch into the App Store. Oh! And you guys. The Bug Butcher? It's fantastic. And of course earlier this week the highly-anticipated transportation simulator Mini Metro arrived as did the incredibly unique puzzler RETSNOM. And more Puzzlepops! Pretty strong week, so look over the full list below and let us know which games you'll be picking up.
---
The Arcana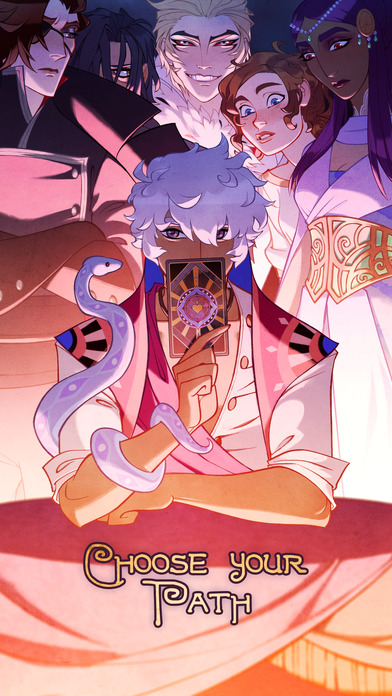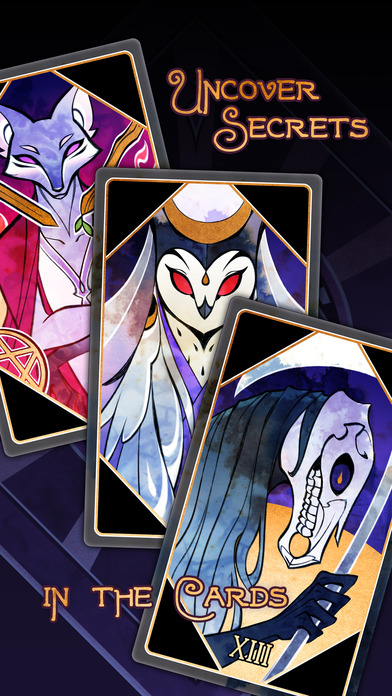 iTunes Description
A sorcerer's apprentice falls headfirst into romance, magic, and mystery! You, the player, are a prodigy of the magical arts, left to your own devices by your wandering mentor. In his absence, you will find yourself at the heart of a whirlwind adventure, but danger looms ever present… As the plot deepens, so too shall the feelings of your many lovely suitors!

This app is a free-to-play demo of the prologue to our tale. More is soon to come!
Forum Thread: The Arcana (by Nix Hydra Games)
---
Blocky Basketball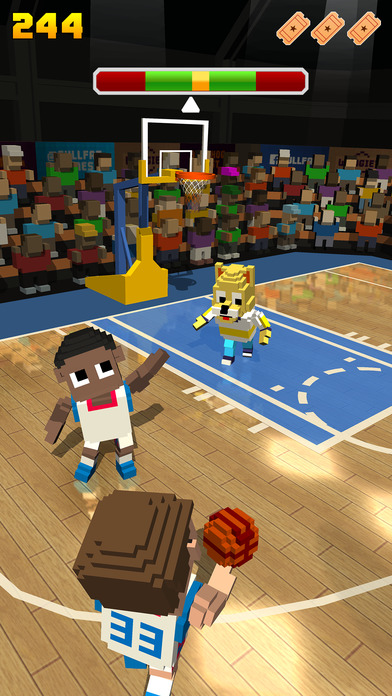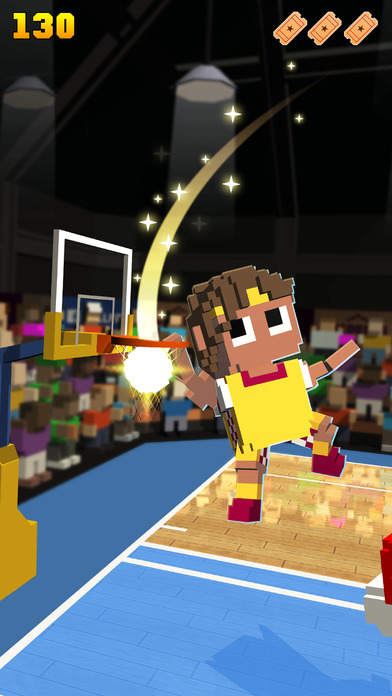 iTunes Description
Grab your basketball and hit the court in an explosive retro arcade game! Pass it, hustle through rival players and rain buckets with over-the-top high flying slam dunks. The most fun you can have as a baller, combining realistic physics and hilarious cartoon-style animation.

Boom goes the dynamite!

FEATURES
• Easy to play basketball fun
• Retro style blocky graphics
• Dazzling alley-oops and slam dunks
• Adorable characters to collect
• Different court surfaces to unlock
Forum Thread: Blocky Basketball (by Full Fat Games)
---
Bouncy Heroes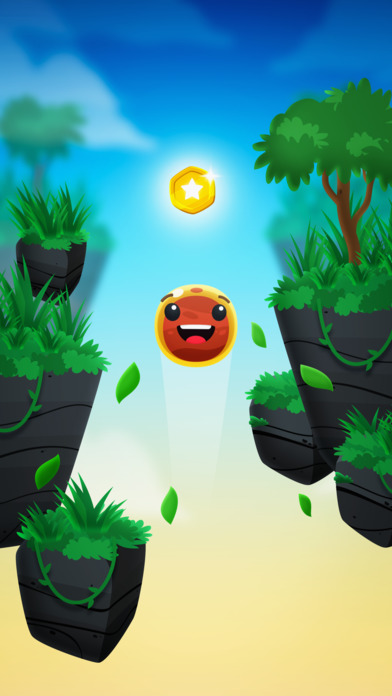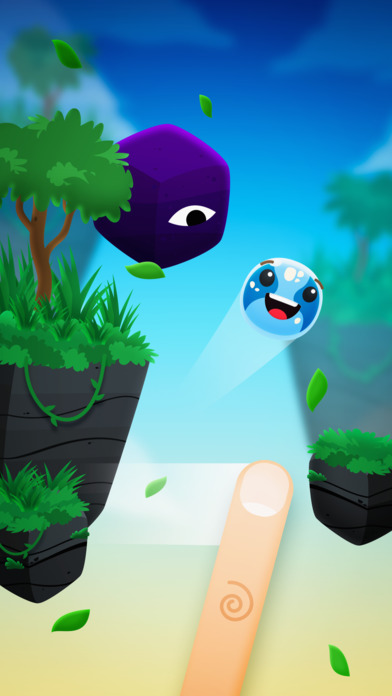 iTunes Description
Flyps needs your help! Evil demons invaded the islands and trying to steal the magic from them. Download Bouncy Heroes now and help Flyps saving the floating islands!

Join Flyps and all his little friends in this arcade style adventure through the magical floating islands. Explore the world by jumping from island to island and collect precious golden stars to unlock all the awesome bouncy characters.

But be aware: someone has opened the gates to a forbidden world and let evil demons come through. Don't let them catch Flyps and his friends! Try to dodge and outrun them to save this magical world.
Forum Thread: Bouncy Heroes – A Magical Arcade Quest (by Daniel Mitteregger)
---
Break Liner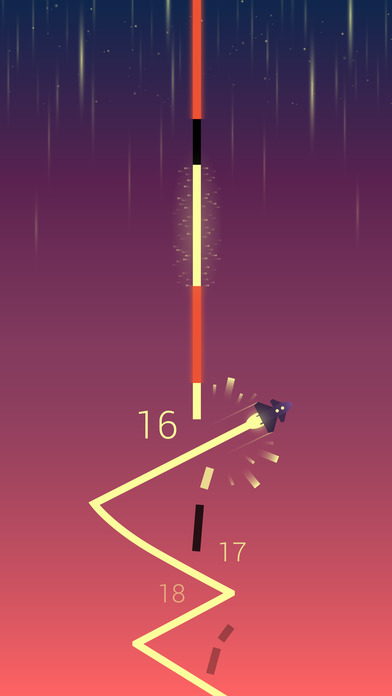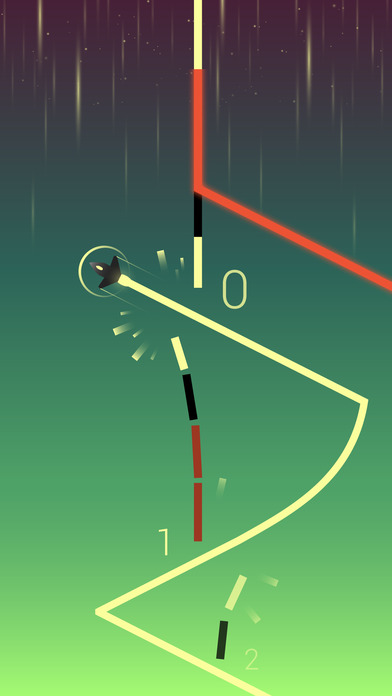 iTunes Description
The Zen of Breaking!
Break the line and boost through space in this atmospheric arcade experience. How far can you push it before you break yourself?
Forum Thread: Break Liner (by Mamau)
---
The Bug Butcher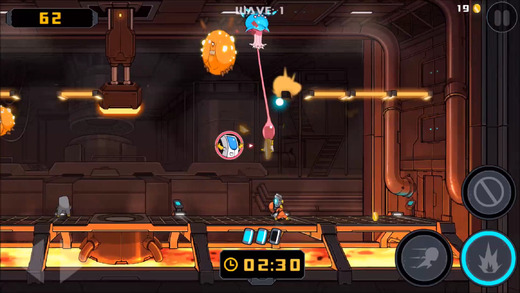 iTunes Description
The Bug Butcher is an intense action shooter, wrapped in stylistic 2D art, and smeared with humor where timing and fierce reflexes are paramount!

The gameplay has an extremely simple core mechanic that is easy to understand, but hard to master. Plus, who doesn't love a universe where you wield a beefy arsenal of military grade weaponry.

The core mechanics hold old ties from the classic arcade shooter "Super Pang" where you shoot vertically, but with modern day twists. You are Harry, a brash and tenacious exterminator who has a knack for decimating bugs.
Forum Thread: The Bug Butcher (by Noodlecake Studios)
---
Cannon Master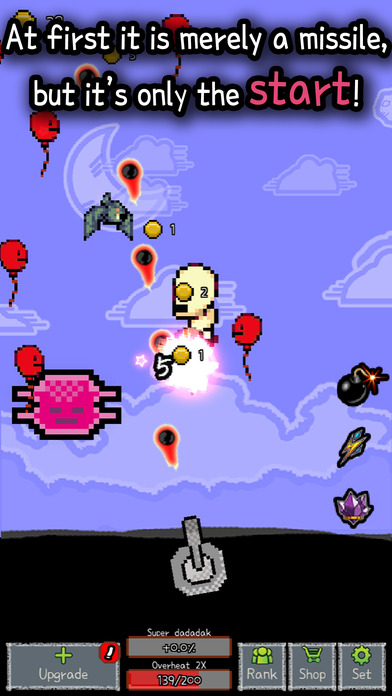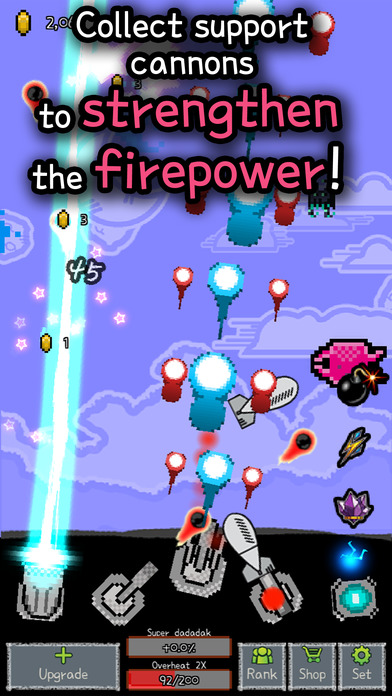 iTunes Description
Defeat enemies that come from the sky by creating powerful missiles.
Monsters are invading us from the sky. Create missiles to defeat monsters.

◉ Upgrade the main cannon
When you defeat monsters, you earn gold. Upgrade the main cannon and missiles with the gold.

◉ Add sub cannons.
Build sub cannons that help with the attack. Sub cannons attack enemies in the sky automatically. Each sub cannon has its own characteristics. Try to make good use of their features
Forum Thread: Cannon Master (by kim jaejin)
---
Critical Ops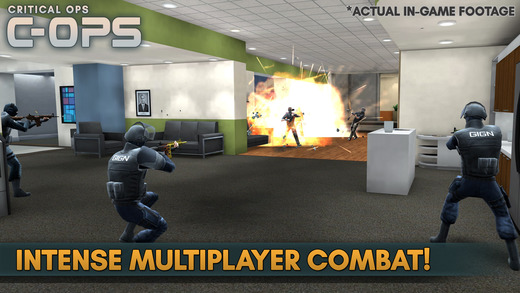 iTunes Description
**Are you ready for a no-nonsense, action packed first person shooter?**
Critical Ops is a fast-paced FPS that will test your reflexes and tactical skill. Experience the thrill of modern terrorist warfare as you fight a critical strike operation as a counter-terrorist or aim to cause destruction as a terrorist.
Fight for domination alongside your friends, or show the world your skill by leading the individual scoreboard.
Join the competitive combat in the most skill-based portable FPS!
Host custom games to battle with your friends or organize clan matches with password protected rooms!
Guns range from pistols to AK47 to sniper rifles
Forum Thread: Critical Ops (by Critical Force Oy)
---
Dawn of Mars
iTunes Description
Space Frontiers: Dawn of Mars is a strategy-based planet-colonization game.

Join the first-ever colony on Mars. Your survival will depend on your ability to gather resources, expand your bases, and conquer new territories.

Control a fleet of rovers and extract precious resources from the Martian soil. As commanding officer, you will need to balance colony survival with mission requirements, while battling hazardous and unpredictable conditions on the Red Planet.
Forum Thread: Dawn of Mars (by Illumination Games)
---
Eggggg – The Platform Puker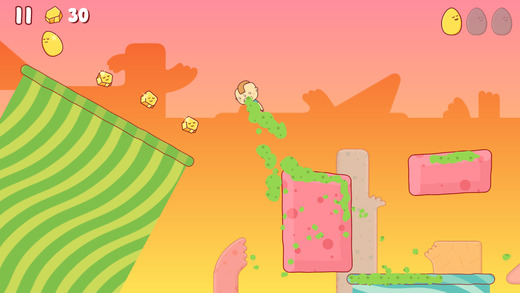 iTunes Description
Eggggg is a ridiculous two-touch platform game about vomit. It's an action packed and crazy experience, and tailored for mobile devices. Gilbert has an extreme allergy to eggs. Eating them will literally make him vomit like a fountain. He escapes from his mean aunt Doris in order to get to a birthday party, and needs to use his vomiting superpower to survive a world of angry cyborg chickens… of course.
Forum Thread: Eggggg – The Platform Puker (By Hyper Games)
---
fade!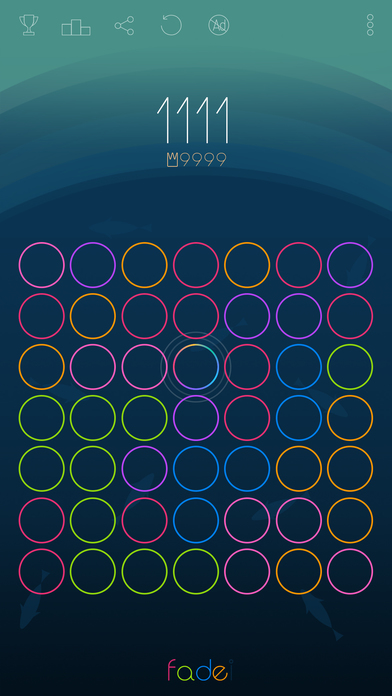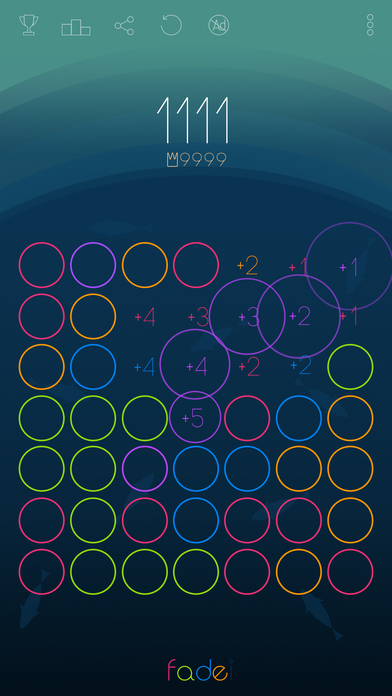 iTunes Description
A relaxing puzzle from Ell Tee!

The game play is so simple: Tap any ring to score!

Let's push back the fog & save the fishes in this Zen Game!

fade! is a puzzle for relaxing, while extremely challenging at the same time! (both eyes & brain)

Thanks for playing fade!
Forum Thread: fade! (by Pine Entertainment)
---
Hidden Object Games Playground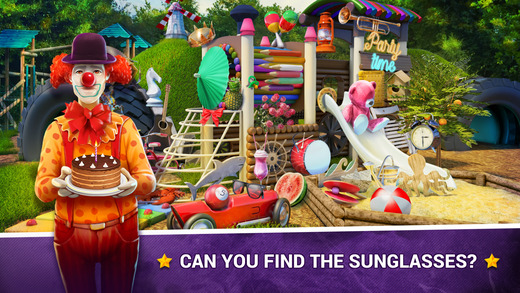 iTunes Description
Are you ready for the latest hidden object game? If you're a fan of find hidden object games free for kids, you're at the right place! Hidden Objects Playground is waiting for you! Spend hours of fun while playing this excellent find objects game! Hidden object games free with colorful graphics and intuitive gameplay are the right choice for you! Enter the magical hidden object world and let the adventure begin. Crack the mystery by finding all the hidden items in wonderful pictures! Search and find hidden things in beautifully designed playgrounds. No matter if you're a kid or you're an adult – this awesome hidden object game 2016 will take your breath away! Start playing today, reveal the mystery object and find it in the pictures!
Forum Thread: Hidden Object Games Playground – Find Objects Free (by Mladen Zivadinovic)
---
Invasion Defence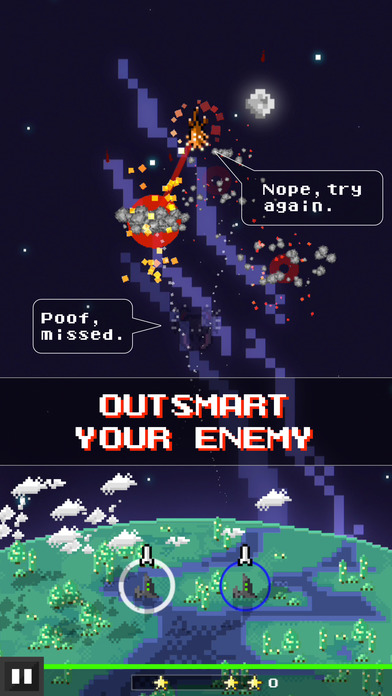 iTunes Description
Invasion Defence is a challenging action / arcade shooter. Take control of Earths super-weapons and defend us from the advancing invasion.

This version includes chapter 1, with 15 challenging levels (2 boss fights). It also includes 4 power-ups that you can unlock with 3 star ratings.

Please note that unlike traditional mobile games, Invasion Defence is not a super easy game. While its simple to play, 3 star ratings may require some practice!

I hope you enjoy my game! Thank you and good luck.
Forum Thread: Invasion Defence (by Aleksander Mlynek)
---
Jump Room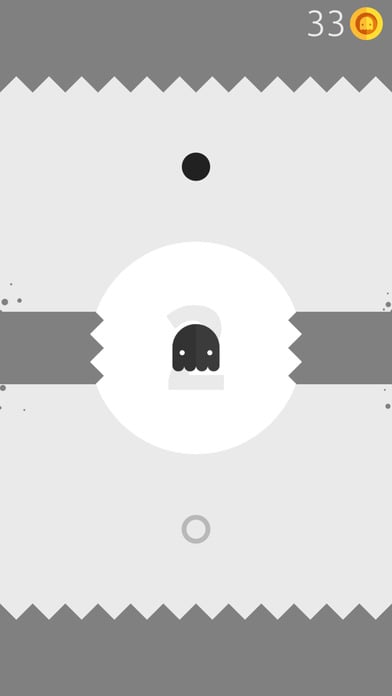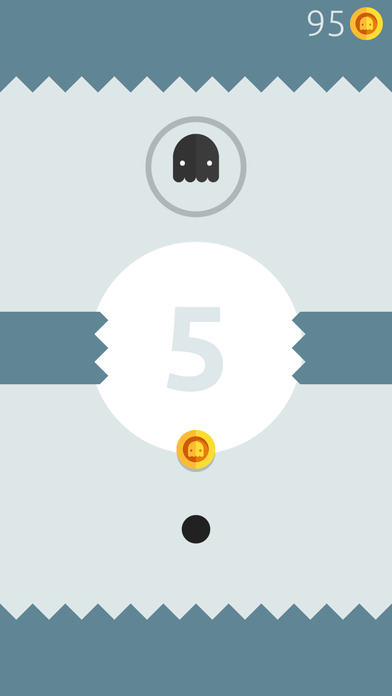 iTunes Description
Avoid the spikes and collect dots to score points by jumping up and falling down. How many points can you score?

◉ Simple and fun one tap controls.
◉ Compete for the best score in the world.
Forum Thread: Jump Room (by Smilerush)
---
Level With Me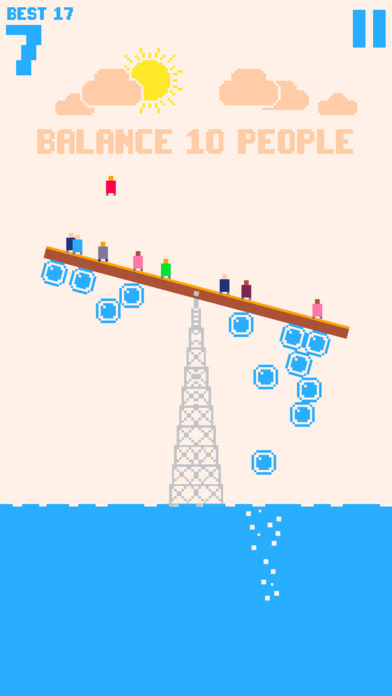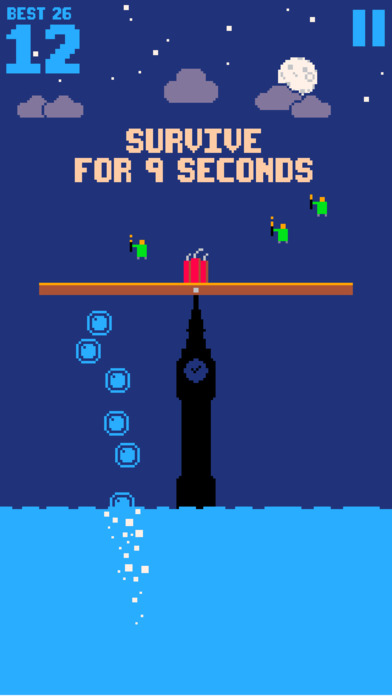 iTunes Description
Level With Me is a ridiculously delightful one-touch balancing game. Tap strategically—and sometimes frantically—to pass a series of fanciful levels, such as stacking a burger, ramming a bullseye with a motorcycle, or even popping balloons with a hedgehog!

– Tap the water to make bubbles and keep things balanced!
– Score by passing levels! Die by not passing levels!
– New, unlockable levels as you progress!
– Original soundtrack!
Forum Thread: Level With Me (By Unept)
---
Make More!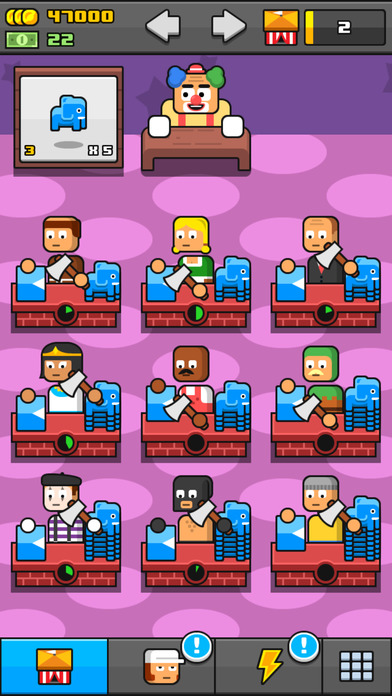 iTunes Description
Popular tactics for playing Make More! include:

– Tap – tap – tap – tapping
– Click – click – click – clicking

"There is a terribly lot of clicking for this to be an idle clicker game"

Welcome to the factory business, where you can gain maximum profits on the backs of your hard-working employees!
Oh… I meant congratulations! You are now a factory owner! It's time to Make More!
Forum Thread: Make More! (By Fingersoft)
---
Mini Metro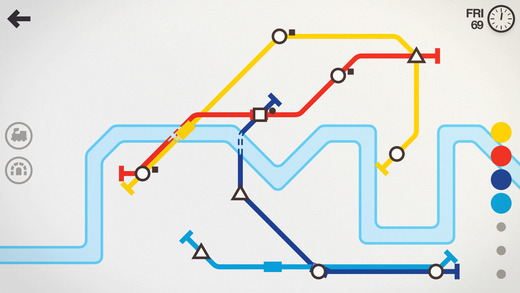 iTunes Description
Mini Metro is a game about designing a subway map for a growing city. Draw lines between stations and start your trains running. Keep your routes efficient by redrawing them as new stations open. Decide where to use your limited resources. How long can you keep the city moving?

• Random city growth means each game is unique
• Eleven real-world cities will test your planning skills
• A variety of upgrades so you can tailor your network
• Normal mode for quick scored games, or Extreme for the ultimate challenge
• Compete against the world every day with the Daily Challenge
• Colourblind and night modes
• Responsive soundtrack created by your metro system, engineered by Disasterpeace
Forum Thread: Mini Metro (By Dinosaur Polo Club)
---
Minimon: Adventure of Minions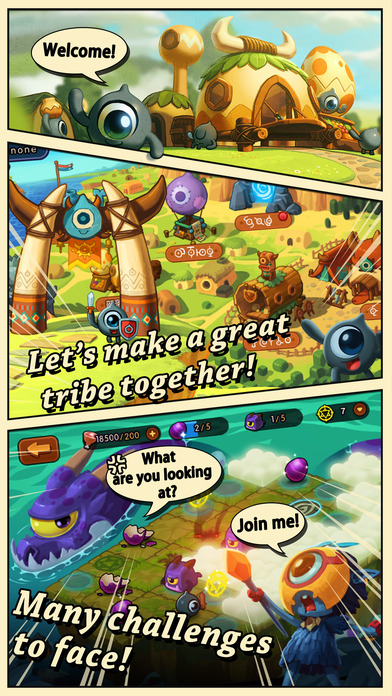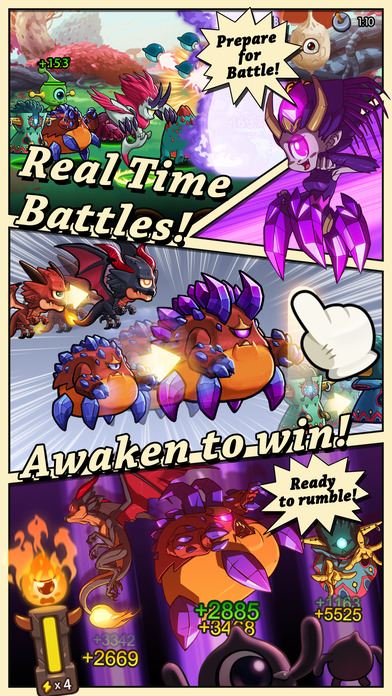 iTunes Description
A LEGEND AWAKENS…
The once peaceful and harmonious homeland of Minimons is being threatened by dark forces. Its inhabitants are overcome with madness except for one small Tribe in the West: The Doo-Doo Tribe.
An ancient magic scroll has fallen into the hands of Enkobo, the Guardian of the Doo-Doo Tribe, containing a spell to summon the mighty dragon Orochi. Enkobo's quest is clear. He must travel the world to unravel the secrets of the summoning spell. Time is running out, the Darkness is coming closer, Orochi must be summoned.

Experience a story where you have an important role to play, a legendary tale awaits you in the lush forests, fiery mountains and restless oceans of Minimon!
Forum Thread: Minimon – Adventure of Minions (By TFJoy Limited)
---
Monster Tale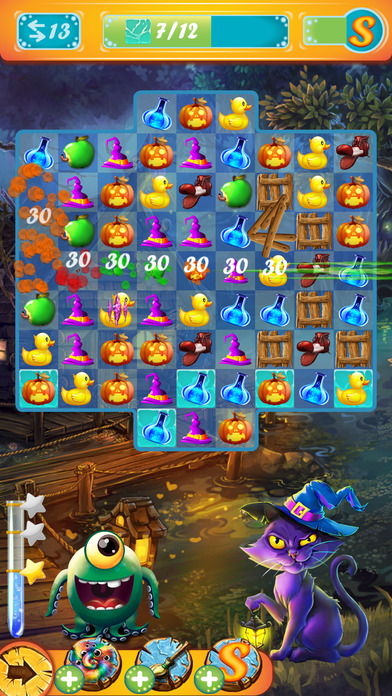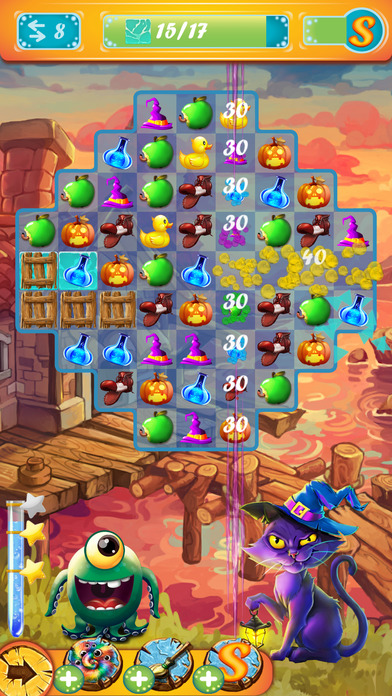 iTunes Description
Get the new match 3 puzzle game for FREE! Fight and win with the artful enemy to help the folk of the Fairyland! Find the mysteries behind the events that are going on around!

STORY:
Monster Swampy lived in peace in the Fairyland in his small hut for many years. But now he's in trouble. The old witch enchanted his house. You, as one the greatest wizards, have decided to help him and find out what is hidden behind the frauds of the old witch.

FEATURES:
• FUN GAMEPLAY Easy to play, hard to master! The variety of the game modes are waiting for you!
• PLAY AGAINST AN ADVERSARY The classic match 3 puzzle game taken to the new level! Use your wits and ingenuity to compete with a worthy adversary!
• CUTE GRAPHICS Beautiful levels and funny characters will fascinate you!
Forum Thread: Monster Tale (By Igor Maliukh)
---
Not a Clone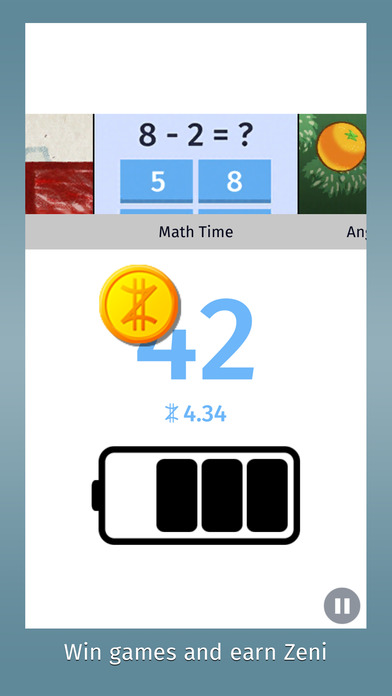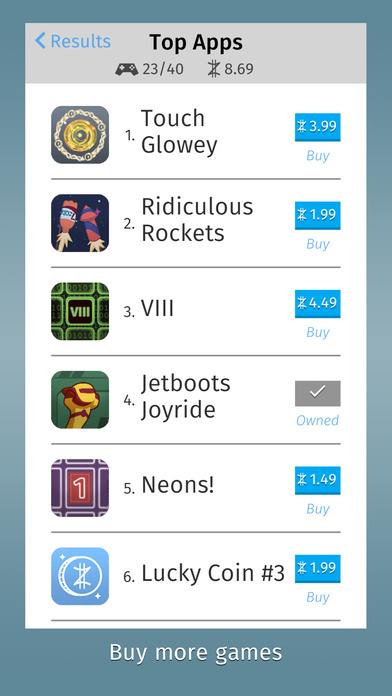 iTunes Description
What if you were given a backdoor pass to a site filled with the hottest mobile games currently climbing the charts? What if just by playing the games well enough, you were able to earn money to buy even more games? Would you jump at the chance or just let it pass?

Not A Clone is a frantic exercise in quick-thinking and even quicker responding. Featuring over two dozen original and parody micro-games, you must play through them one after another, chaining your successes into the highest score possible for possible fame and prizes. Beat your friends to the top of the leaderboards! Earn Zeni to purchase more games!
Forum Thread: Not a Clone (by Omiya Games)
---
Pinball Poker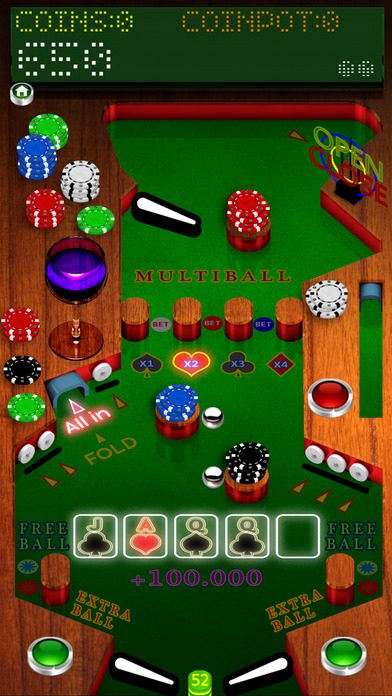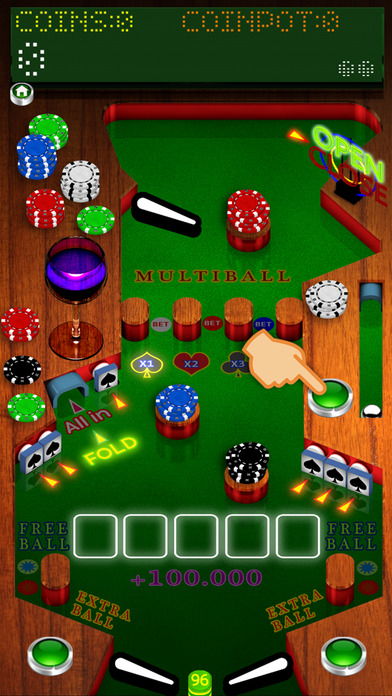 iTunes Description
Riffel's Pinball Poker for your phone. Features a fun pinball table.
Classic Pinball Table with great level of realism and cutting-edge visuals.

How to Play:
– Press and hold anywhere to launch the ball
– Touch right or left side to control
Forum Thread: Pinball Poker (by Marcos Riffel)
---
Puzzlepops! Trick or Treat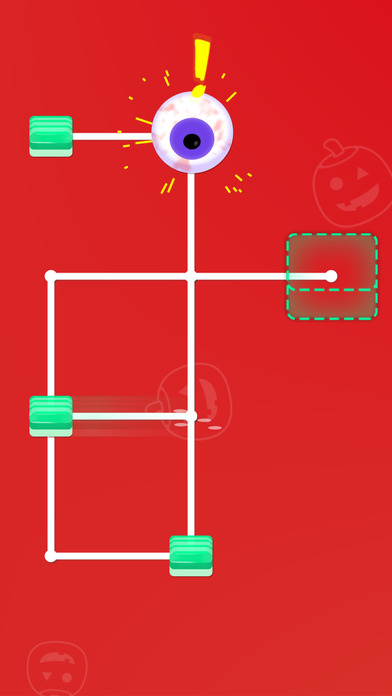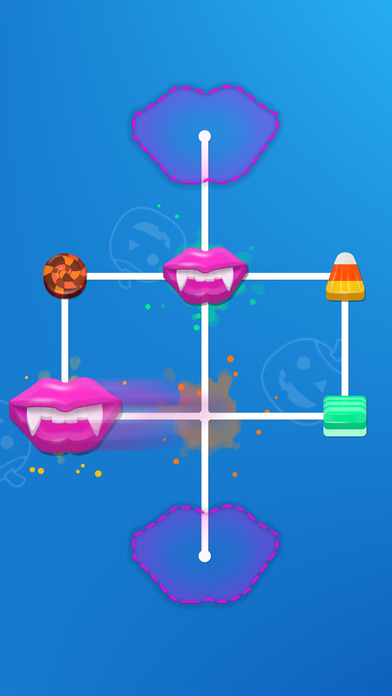 iTunes Description
Cute lollipops. Serious puzzles.

The Puzzlepops are back for Halloween! They're more challenging than ever, and packing some seriously spooky surprises… trick or treat!

Slide pieces of seasonal candy along lollipop sticks and combine them to complete each Pop. Watch out for bats, vampires, ghosts and other candy specialities that will surely give you goose bumps!

SOLVE puzzling Halloween themed lollipops. Candy corn for everyone!
DISCOVER brain-bending logic puzzles and use creepy candy varieties….OoooOoo!
MASTER each puzzle set. Can you complete them all?

Thanks for supporting Puzzlepops!
Forum Thread: Puzzlepops! Trick or Treat (By Layton Hawkes)
---
RETSNOM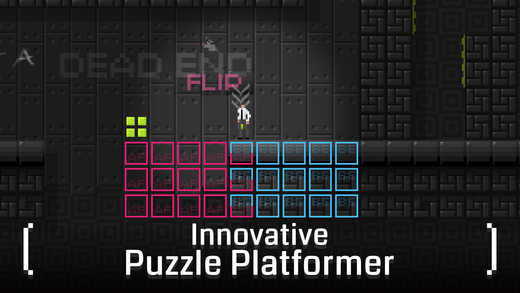 iTunes Description
Have you ever looked into a mirror carefully? How do you know whether the person looking at you from the other side is yourself or someone else inside the mirror?

Let me introduce you one of the greatest indie game, 'RETSNOM' created by solo developer Somi and published by Magic Cube.

Storyline
You have a daughter. She is unfortunately infected by a zombie virus. The only way to save your daughter is to visit the laboratory in the future and steal the medicine that is expected to be made by your colleagues. But the future research team is hiding in the maze using mirrors. They decorated the maze using features of a mirror in each level.
Forum Thread: RETSNOM (By Magic Cube)
---
Return of the Zombie King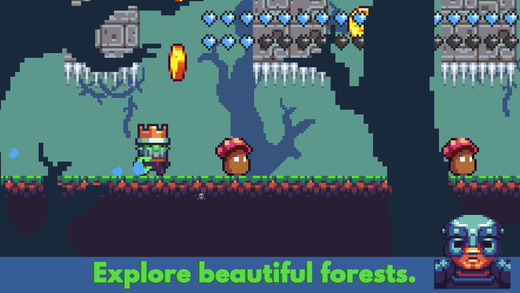 iTunes Description
Head off on a spooky, undead quest to find your body parts and reclaim your throne as king of the land.

In this platformer runner you will upgrade from a sad bag of bones who can't even jump, to a double-jumping, wall-bouncing, coin-absorbing, vengeful King.

Features:
– Over 100 Levels across 4 environments
– Tons of upgrades such as double jump, spike boots, and a better hippocampus!
– Amazing pixel art and effects
– More than a dozen enemies and obstacles
– A beard
Forum Thread: Return of the Zombie King (by Chris Zukowski)
---
Sembl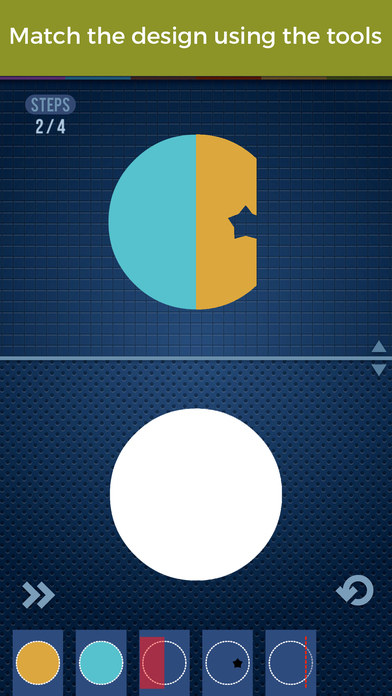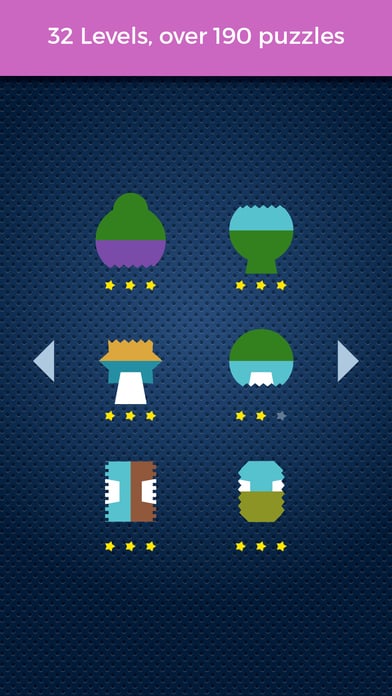 iTunes Description
Every design is a puzzle and every game is unique. Paint, cut, punch, stencil and spin your way to the perfect design. Master 32 levels and over 190 puzzles at your own pace in the Journey, or race the clock in Challenge mode.

◉ Deceptively simple gameplay
◉ Two ways to play – Journey or Challenge
◉ 32 levels and over 190 unique puzzles
◉ Minimalist graphics and beautiful, serene sound
◉ Stats and leaderboard
Forum Thread: Sembl (By Artgig Studio)
---
Shoot the Dragons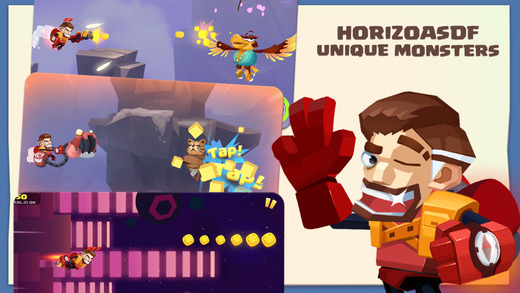 iTunes Description
Our target:
Be the greatest horizontal shooter on mobile!

About the Game:
Are you ready to SHOOT?
Shoot the Dragons is a challenging shump game with classic gameplay. Packed with humor and modern design, Shoot the Dragons is endlessly replayable and features deep storytelling. It's more than just a game, it's an experience!
Forum Thread: Shoot the Dragons (by Weedo Technology Co., Limited)
---
Silicon Valley: Billionaire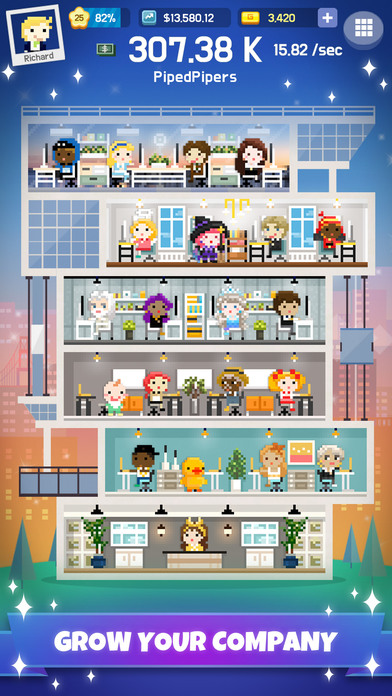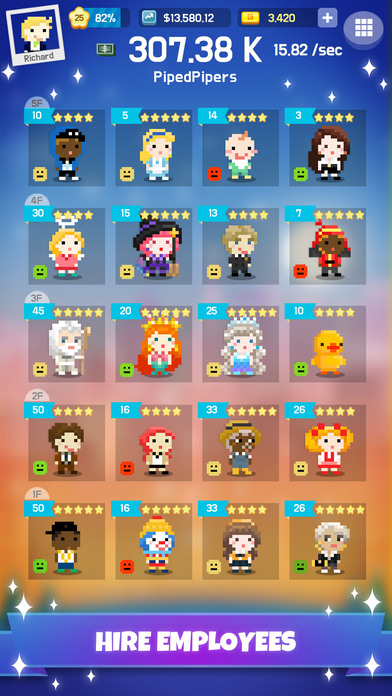 iTunes Description
Real-time online game! Start your own company in Silicon Valley! Dreams do come true! Become the hottest CEO in Silicon Valley. Grow your company to become a billionaire!

1. Grow your company!
Expand your business. Stack office spaces. Upgrade interiors.
2. Hire employees!
Hire, fire, educate, promote, vacation and more! Whoever said being a CEO would be easy?
3. Show us the money!
Not only make profit, but get investments and manage money.
4. Hit the jackpot with stocks!
Startups are everywhere in Silicon Valley. Make big money investing in other players companies.
5. Acquire other companies
Conquer Silicon Valley by merging and acquiring companies of players online.
Forum Thread: Silicon Valley: Billionaire (by NANOO COMPANY Inc.)
---
Skala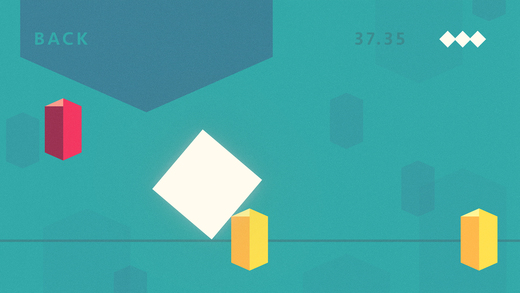 iTunes Description
Jump into a colorful world of minimal aesthetics and creative level design!

Avoid obstacles by scaling your character up and down and compete against your friends to see who collects the highest number of stars in the shortest amount of time.

Easy to learn and tricky to master, SKALA explores new game mechanics in the mobile game genre by resizing physical objects.
Forum Thread: Skala (By Tenggrenska Studios)
---
Skiplit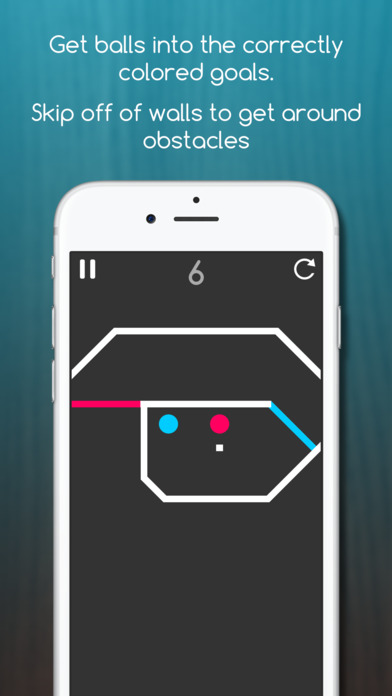 iTunes Description
Skiplit is a simple game all about getting the ball into the goal
But you'll soon learn that simple doesn't mean easy

To play, just swipe the ball into the goal. Skip the ball off of walls to get it where you want. Be careful, though — you only have a few skips every level

As you progress, you'll quickly discover that levels get more and more challenging
Forum Thread: Skiplit (By jojodmo2010)
---
Stickman Basketball 2017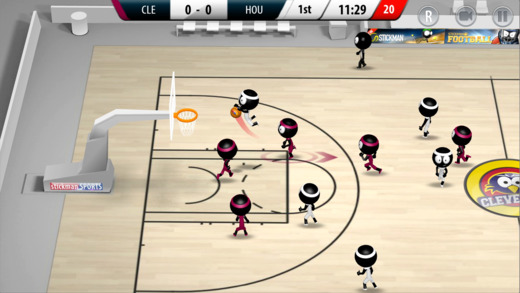 iTunes Description
Experience pure basketball fun with fast paced gameplay, an astonishing atmosphere, stunning smooth animations, simple controls, insane action and tons of replay value. Choose your favourite team and rank up while playing various seasons, cups and events in spectacular arenas or simply dominate in street basketball. Decide whether you want full control over your players with manual running and shoot timing or use the automatic running mode where you have control over precise pass timing and watch your players performing spectacular unbelievable dunks . Choose from 115 different skilled teams and lead them to glory!
Forum Thread: Stickman Basketball 2017 (by Djinnworks GmbH)
---
Super Color Run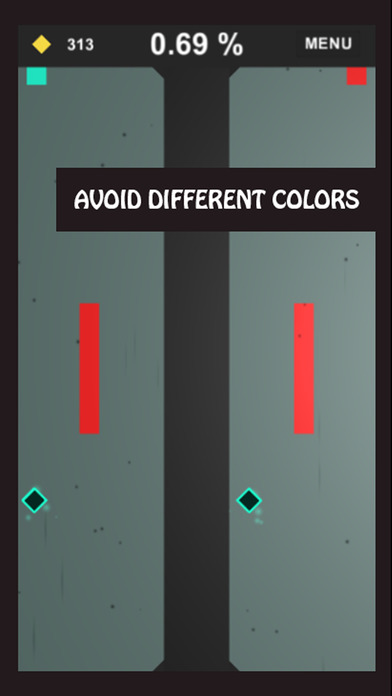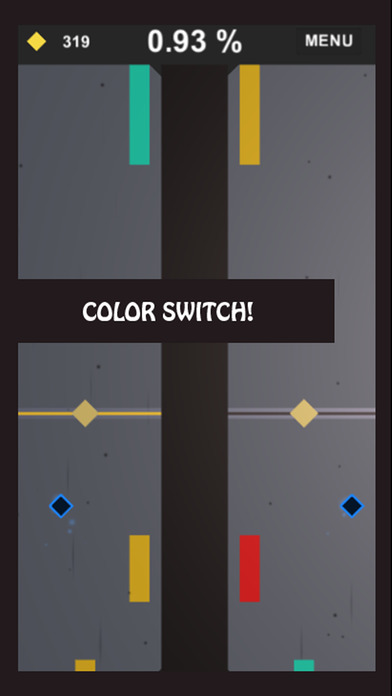 iTunes Description
The most challenging color switch avoider game! Join and become the very best!

An Arcade game that is all about skills! How good are your multitasking and color coordination skills?
Avoid different colors and collect colors of your kind. Be warned, you switch colors!
Sounds easy?

Good luck Super Color Runners!
Join the leaderboards and see who's the best of them all!
Forum Thread: Super Color Run (by tin nguyen)
---
Super RocketBall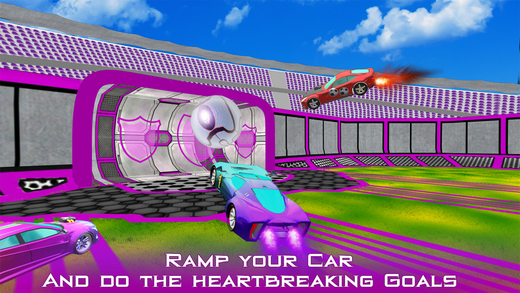 iTunes Description
Super RocketBall – Online Multiplayer is futuristic Sports with action packed soccer game.

In this highly advanced football game "BATTLE FOR GOAL" is the only formula to win. This action packed game brings the worlds best players into the football field. Get in your favorite car and go out on the soccer field like a rocket to hit the ball.

This game is a must play for everyone who likes to play unique football games, challenging soccer games or even car driving or car battle.
Forum Thread: Super RocketBall – Online Multiplayer (by Deep B Bhuva)
---
TapiX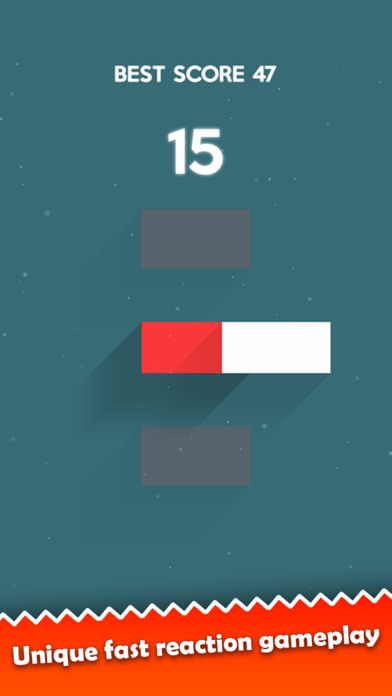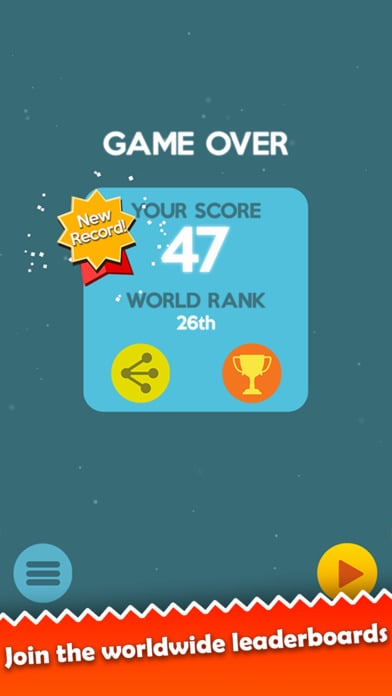 iTunes Description
How accurate can your taps be? Find out with TapiX, a fast-paced reaction game where you must tap as soon as a passing shape fully overlaps a center rectangle. A millisecond too late or too soon and the center rectangle will reduce its size with the area that didn't overlap.

Layer after layer rectangles fly by from four different directions and your goal is to achieve the perfect overlapping match. Each rectangle moves faster than the previous one thus it will be addictively frustrating to try and survive long enough for a high score. Can you become the most accurate tapper?
Forum Thread: TapiX (by Eery Lab)
---
The Ultimate Heist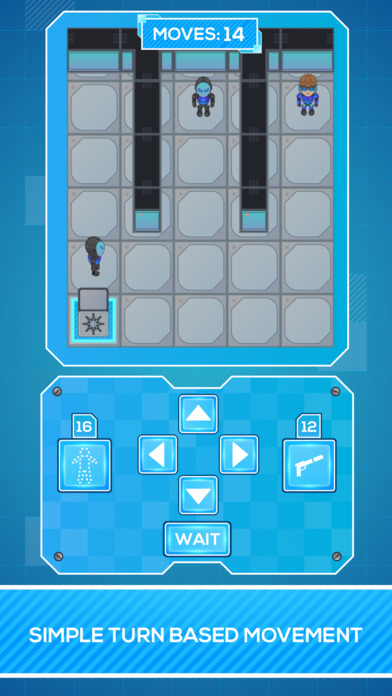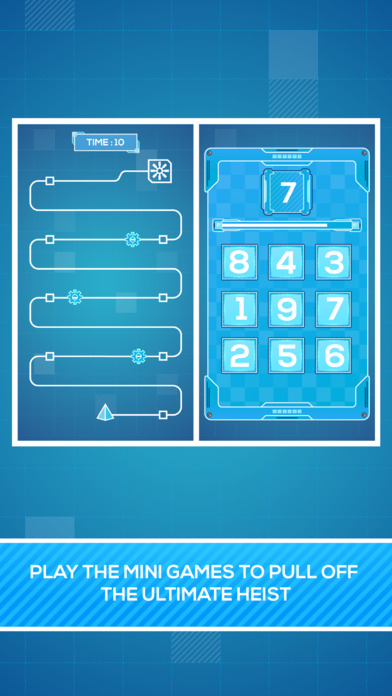 iTunes Description
Play The Ultimate Heist!! Ever wanted to go on an epic adventure where you get to infiltrate some of the most High Security Vaults across the world. We have you covered! From the creators of Bumperball and Infiltrate comes a brand new adventure.

Get ready to play in this unique turn based strategy game. Avoid getting spotted by the cameras and the patrolling guards, use your power ups to neutralize your foes and get to the end of each vault and crack it by playing are awesome mini games. Invite your friends and compete with them on our global leaderboards. When all is said and done share your exploits with your friends via Facebook and Twitter.
Forum Thread: The Ultimate Heist (By Smash Game Studios)
---
Ultimate Solid: Origins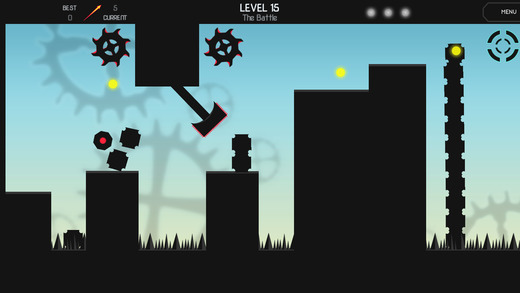 iTunes Description
Ultimate Solid is a physics-based game in platform world full of challenging obstacles and fun puzzle elements. Unlike the traditional platform games movement is limited to jumping only! By adjusting the strength and angle of each jump, the goal is to not collide with any hostile elements on the way to the finish line. Or rather, a vortex that sucks you all the way in to the next level.

Features:
>Over 60 Challenging Levels
>Simple Gameplay Design
>Custom Soundtrack
>No In-App Purchases or Adverts
Forum Thread: Ultimate Solid: Origins (by Robot Mafia Studios)
---
Windmill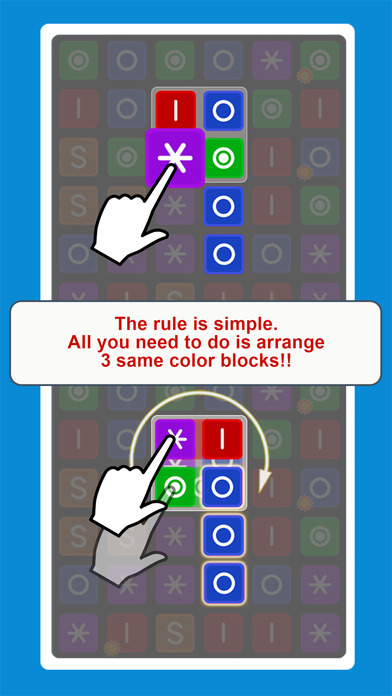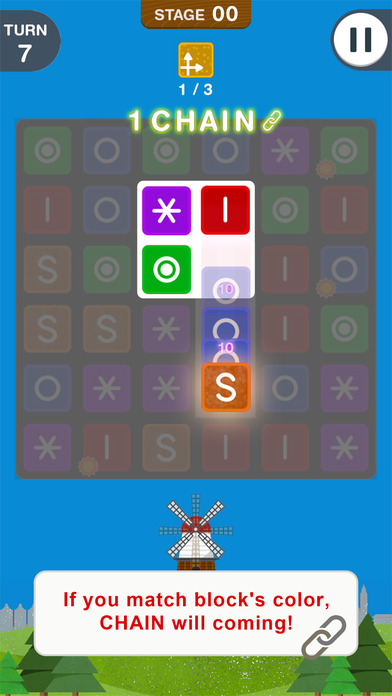 iTunes Description
Turn, match colors and delete, no one has ever seen the new puzzle game!
Even though the rules is simple, you can't stop WINDMILL!

【The rule】
・3 blocks of same color are lined, 3 blocks into one block.
・Slide a block, near blocks also slide.
・A mass of blocks turns the right.
Forum Thread: WINDMILL (By i-enter)
---