After what has felt like an excruciatingly long few months, the soccer season has finally started to kick back into action. One of the best parts of becoming unfathomably disappointed by your team's heartbreaking 4-3 loss at home is that the new football year brings with it a whole bunch of new soccer games, and Sociable Soccer is one of the few upcoming ones for iPhone that has really caught my eye. Created by Jon Hare and others responsible for the legendary sports title Sensible Soccer, and quite heavily inspired by the arcade-focused, top down action of the series, spiritual successor Sociable Soccer looks to capitalise on the influx of fans looking for something to fill the midweek void when it launches later this year, and hopefully create a brilliant soccer title in an App Store that is surprisingly lacking in fantastic football games.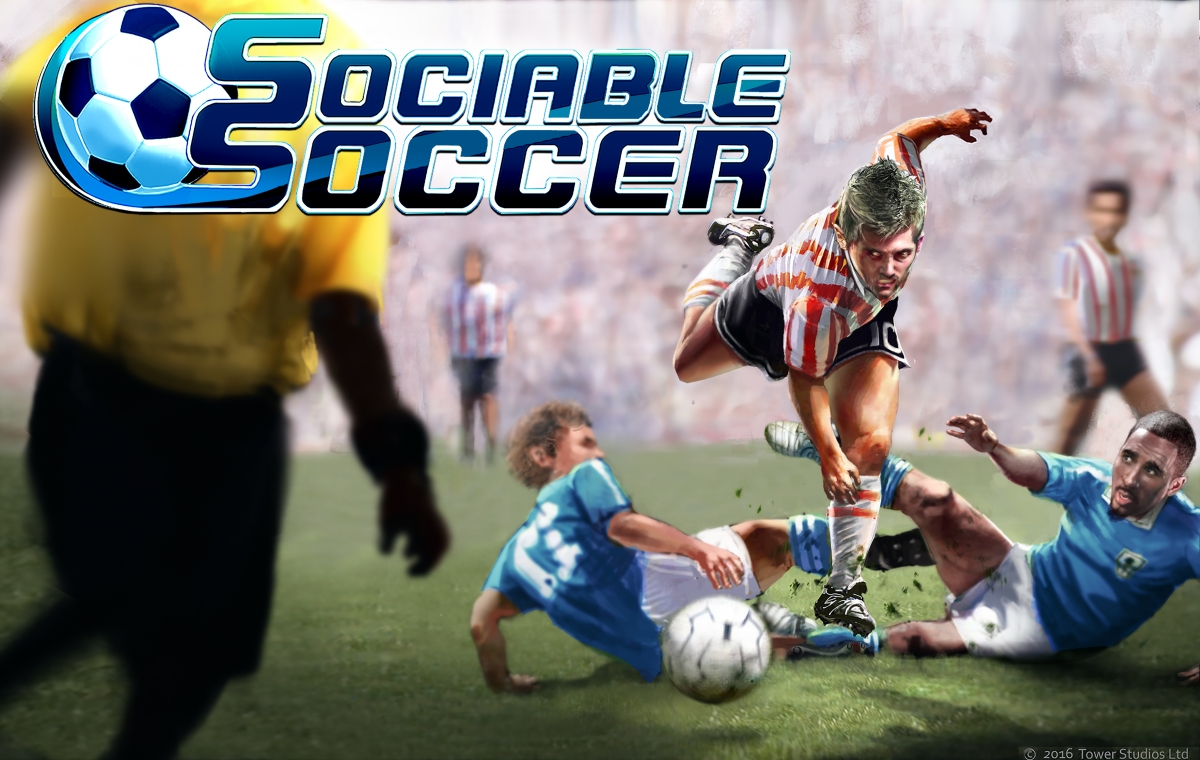 The recently released launch trailer for Sociable Soccer displays the tight and responsive gameplay that you'd expect from developers with such experience in the field of football simulators, and with the promise of over 1000 teams to play with, there will be a lot of options to recreate classic matches. Best of all – and one feature that has been severely under-represented in other soccer titles on iOS – is the promise of online play against friends. If such multiplayer works seamlessly, there is a lot of potential for online tournaments and connectivity in a genre that has typically stuck to local play thus far. Of course, a soccer title on touch screen devices lives and dies by its controls, and it's to be seen to what degree of accuracy you'll be able to manipulate the ball across the pitch, especially with no evidence of an on-screen UI in the screenshots and videos. This may be because the screenshots and videos have been primarily taken from the PC version, but that only leads to the question of whether the mobile port will run with the same slick responsive nature of its console counterparts.
Nevertheless, if anyone is able to pull off a true soccer experience for iPhone, it's certainly Jon Hare and his experienced team behind such well loved games that were such a big part of the childhoods of many football fans. Furthermore, Sociable Soccer is full to the brim with features, which highly suggests a premium, full priced release, which is fantastic for a genre that has gravitated towards unfriendly free-to-play aspects as of late. With a tentative release date of Q1 2017 – or possibly a little earlier for mobile devices – hopefully the extra few months will make Sociable Soccer a wonder goal for iOS rather than a red card. Be sure to leave your impressions, and any features you'd like to see implemented in Sociable Soccer on our forum thread.