Artillery games have long been a popular genre on mobile. iShoot was one of the earliest examples of an indie developer striking it rich with an iPhone game, and of course Angry Birds is a derivative of the artillery genre. A bit later in the iPhone's life a game called Bowman caught fire and ushered in an influx of games where you shot arrows into stick figure people. There's just something so satisfying about guessing the angle and power of a shot and watching you hit your target right on the mark. And when you take that winning formula and throw in Mortal Kombat-style gore? It's absolute gold. That's the story of Bowmasters ($0.99), which launched under the radar last week. The game sees you battling it out against an AI opponent, each taking turns lobbing various projectiles at each other until one of you runs out of life.
Here's the thing, though. That trailer above is the sanitized version of what Bowmasters is really like. Don't let its cute and colorful visuals fool you, there is copious amounts of blood and bodily destruction with every hit you land. And once either you or your opponent's life bar is depleted, the screen darkens and the announcer shouts "Finish Him!" in classic Mortal Kombat style. This means you have one shot to hit your opponent one final time, and if you succeed, you're treated to a variety of gory fatalities. The roster of 30 characters is filled with parodies of famous faces like Breaking Bad's Walter White, a fake Deadpool named Deadhood, and even a riff on Skrillex who lobs "dubstep grenades."
As far as things to do in Bowmasters, you can play a one-off match against an AI opponent at any time, and further modes are unlocked by gaining wins in that mode. There's two mini-games to unlock, one where you're trying to shoot fruit off of someone's head without accidentally killing them, and one where you're shooting as many birds out of the sky as you can within a certain time limit. Then there's a Tournament mode which lets you play one of three tournaments against a ladder of random opponents. Finally, there's a local pass-n-play multiplayer mode, but sadly no online multiplayer.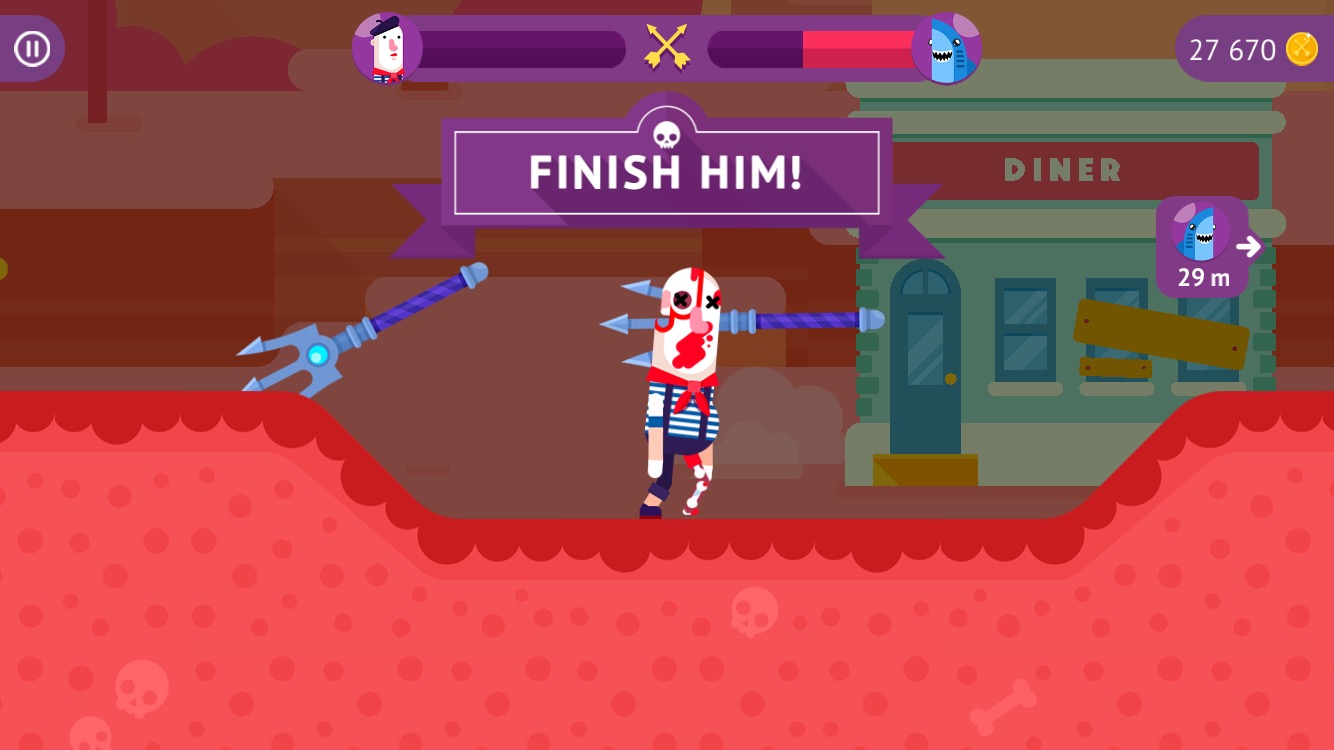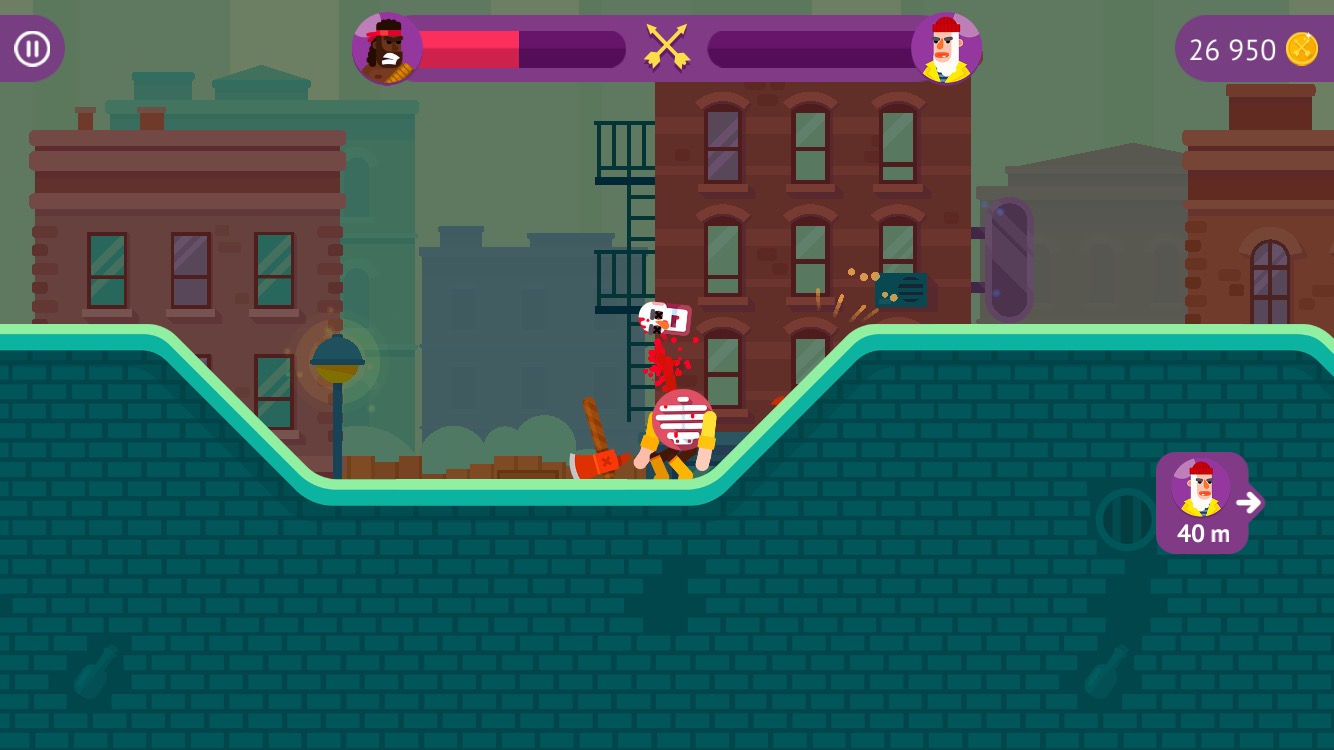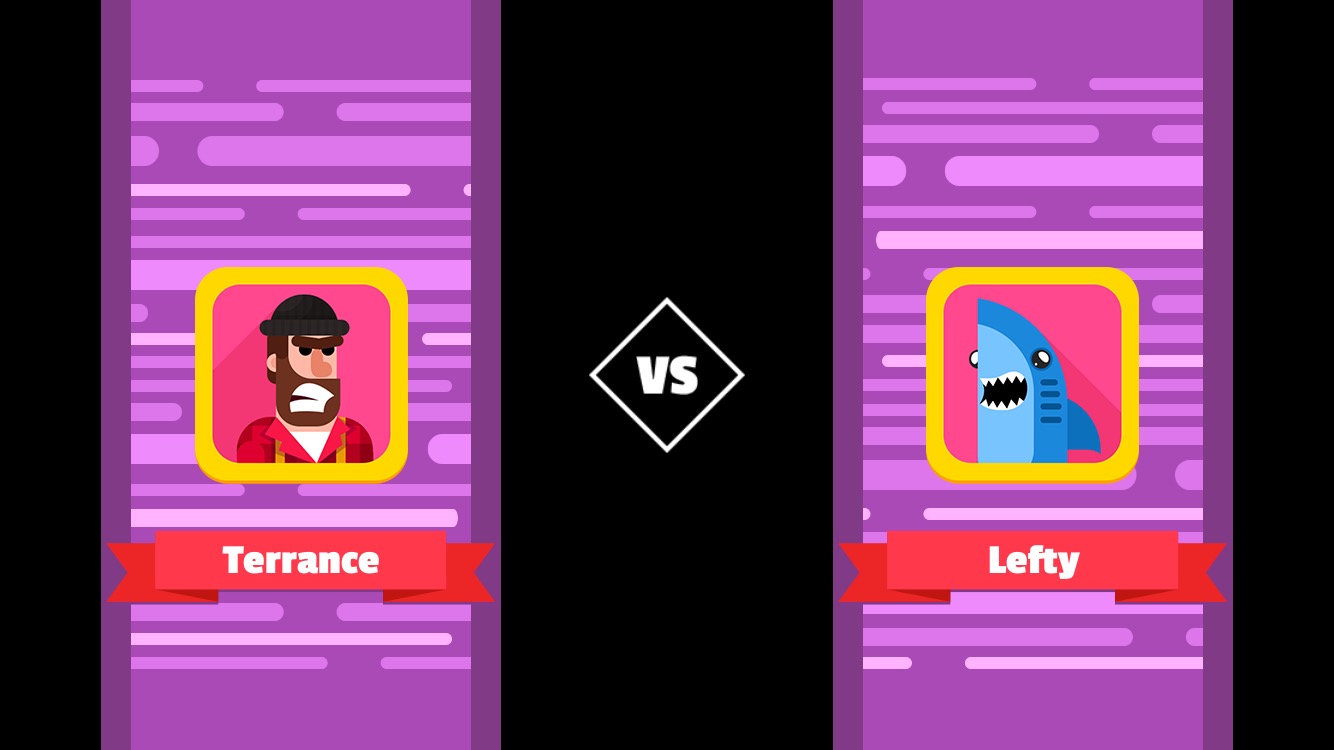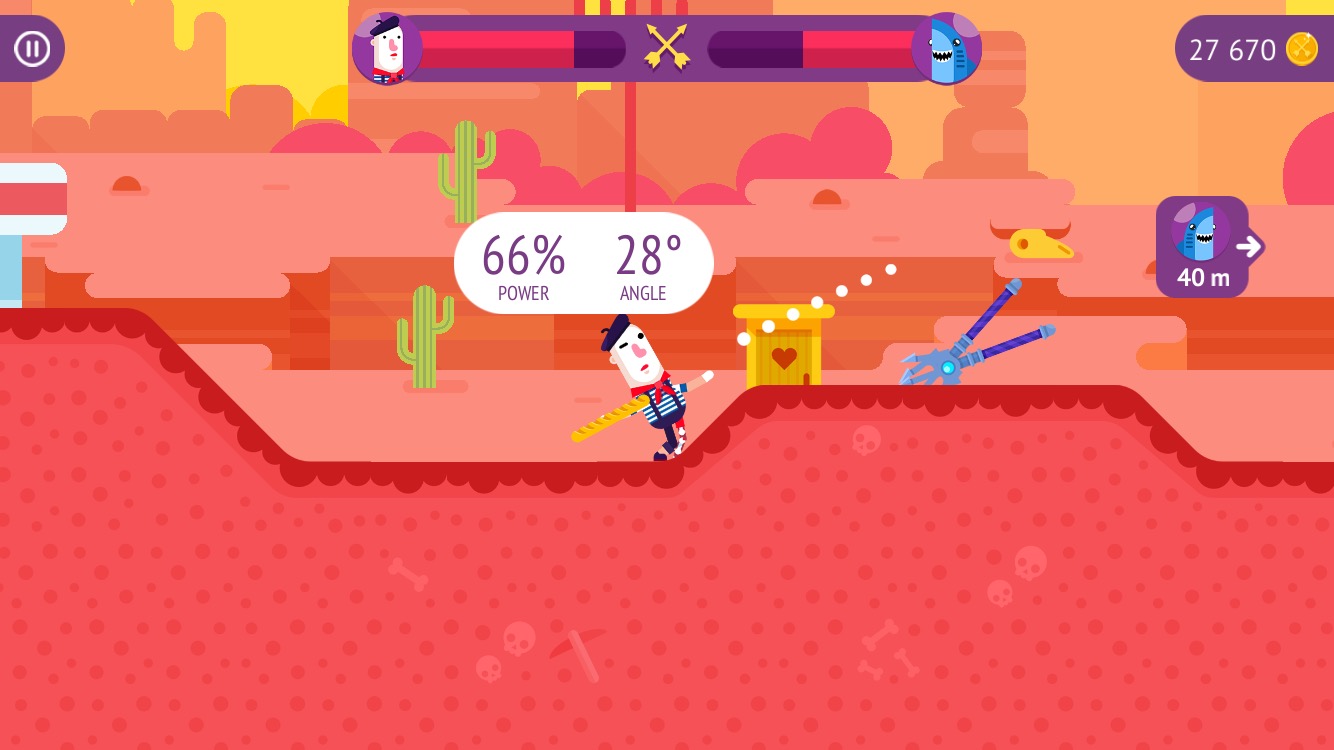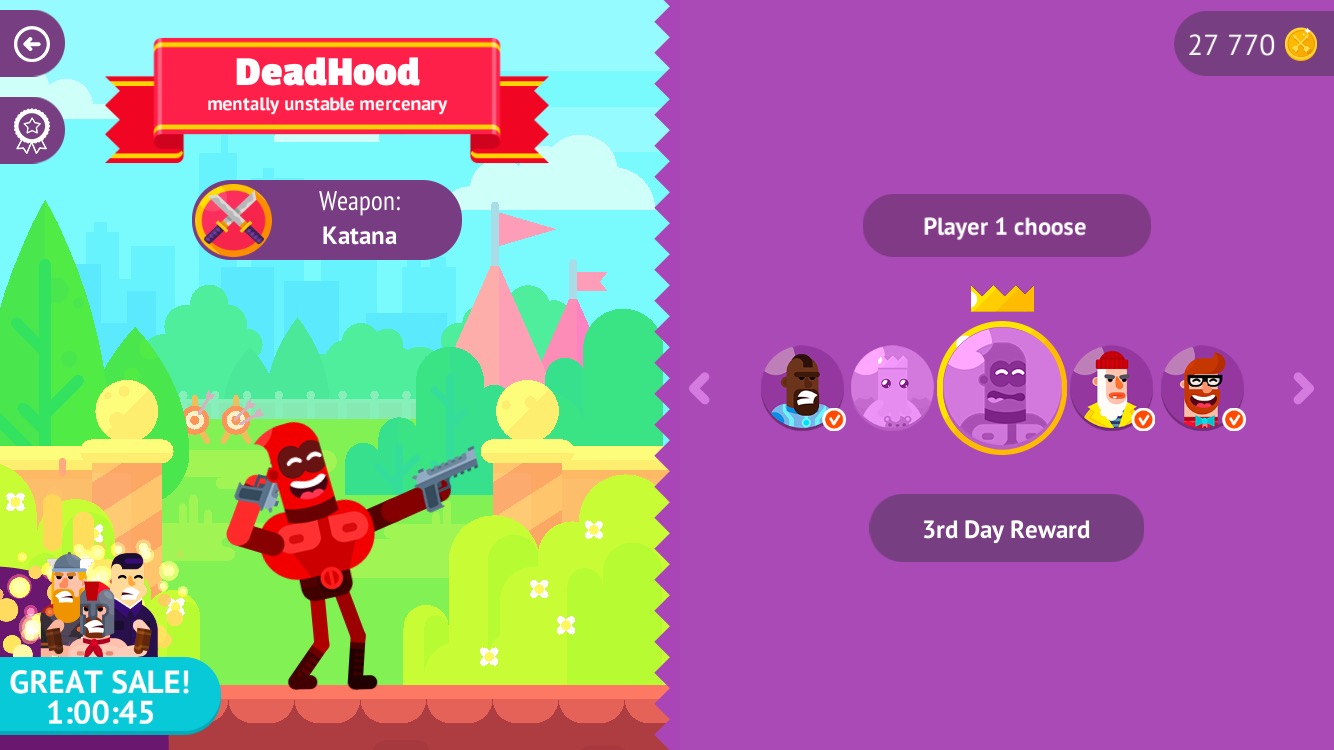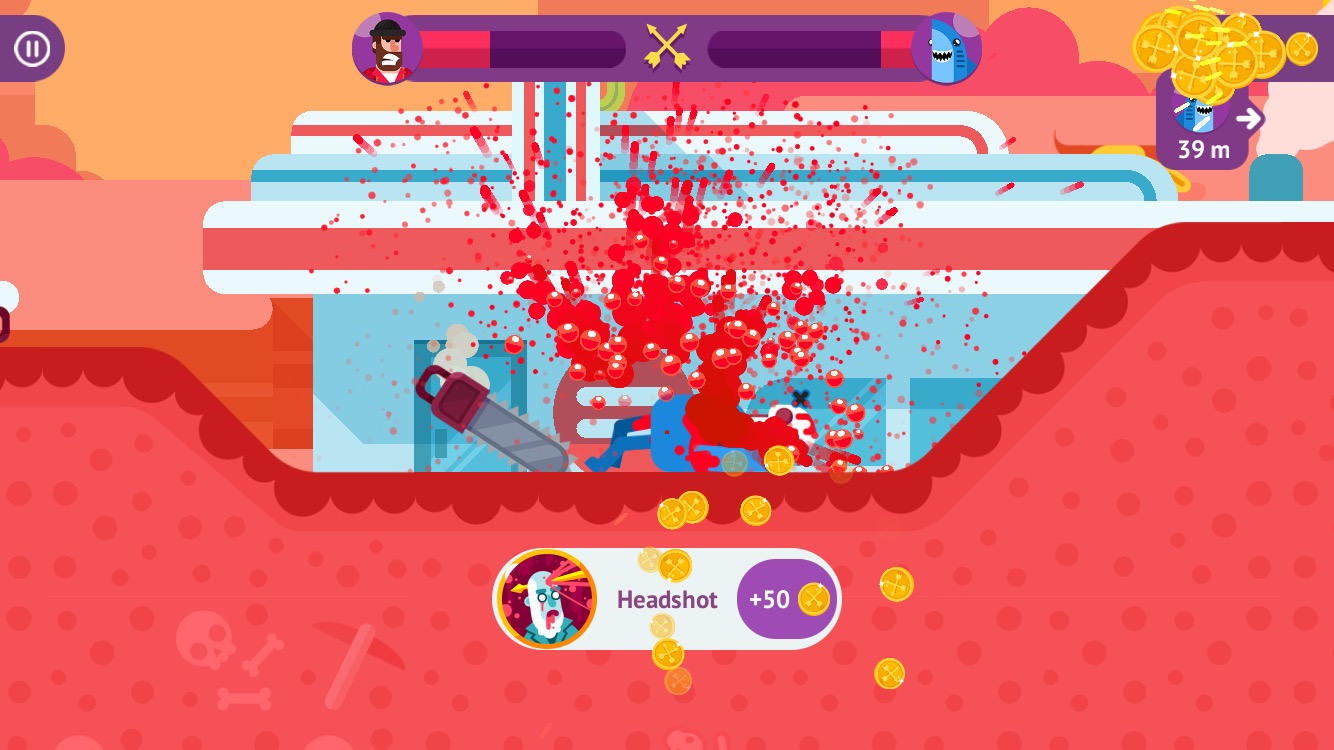 I'll stop droning on about Bowmasters because, honestly, it's free and you can just try it yourself. Or if you prefer there's a paid version that comes with ads already disabled as well as a bit of extra in-game currency and a few extra characters unlocked. If anything I'd love to see the developer take the Mortal Kombat influence even further with things like multiple fatalities, friendships, hidden characters, and other awesome stuff. But even as it stands right now, I'm having a blast with Bowmasters. Check it out, and share your thoughts about the game in our forums.