When I walked into the office today and punched my timecard I had no idea we'd be in for the type of new game avalanche that we're seeing today, but it's been a particularly heavy release week. Lots of stuff trickled out earlier this week and even dipping into last week, so we've tried to compile everything the best that we could. Check out the massive list of games below and let us know which ones you're interested in checking out!
Update: Midnight Star Renegade has snuck out of soft-launch, and has been added to the list below!
---
Agricola All Creatures Big & Small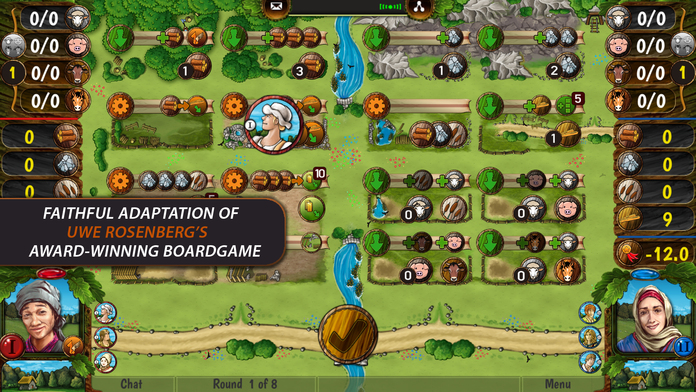 iTunes Description
Agricola: All Creatures Big & Small is a digital adaptation of Uwe Rosenberg's award-winning two-player board game featuring farming and livestock breeding.

You're in charge of growing a farm from its simple beginnings — just a hut and some fields. Send your workers to the village market to barter for goods and livestock. Breed different animals. Eventually, with your ever-growing animal population and special buildings, you'll compete against your neighbors to see who has the best farm!

You only have three workers in each of the eight rounds, so make your decisions count. Play against AI, or claim your plot on a worldwide leaderboard and become a strategy game legend.
Forum Thread: Agricola All Creatures Big and Small (by DIGIDICED)
---
Axe and Fate 2
iTunes Description
Axe and Fate 2 is a real turn-based RPG game with classic game mechanics, a fair and well-balanced scoring system, and smart enemy AI. You're free to move your characters over gridless areas. It is a first person turn-based Dungeon Crawler with unique controls letting you immerse into the world of 3D gaming via your mobile device.

The game's realistic 3D HD graphics lets your smartphone or tablet PC bring you to the universe of fantasy. The game was created by true game experts, who have been developing board games for over 15 years.

The game offers you vast dungeons, exciting temples with numerous chests, mysteries, secrets, quests, and interesting campaigns united by one storyline. You'll face sudden attacks of necromancers, skeletons, ghosts, bats, and other servants of darkness patiently awaiting your first step into the dungeon, their kingdom.
Forum Thread: Axe and Fate 2 (by Michail Philatov)
---
Bouncy Cubes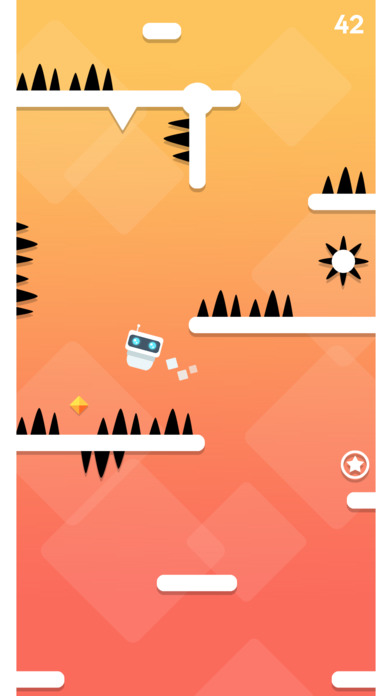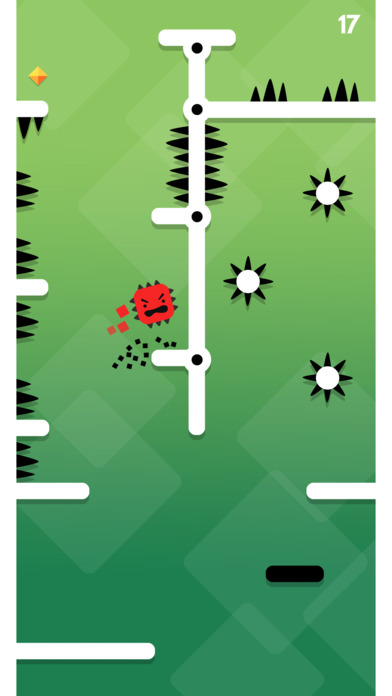 iTunes Description
Get ready for Bouncy Cubes – a beautiful, simple and very addictive platform game. Jump higher and higher by touching left or right side of the screen to control your character. Sounds easy ? Think again !

Game features:
– 18 awesome playable characters – waiting for you to be unlocked
– Turn invincibly red and destroy everything that comes into your way
– Bounce on trampoline powerups to climb higher
– Leaderboards and achievements
– Beautiful minimal art style
Forum Thread: Bouncy Cubes (by Akos Makovics)
---
Bumperball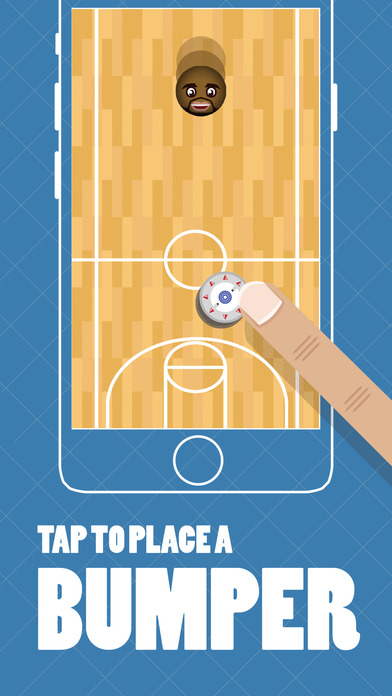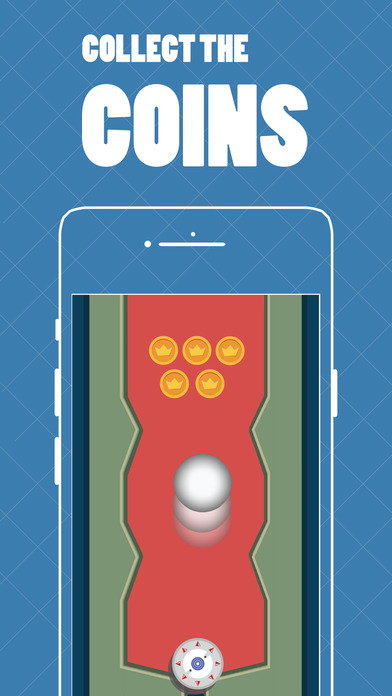 iTunes Description
Play Bumperball! A unique take on classic pinball! Ever wondered what it will be like to play pinball without the flippers but just with the bumpers? Well think no further we have you covered. From the creators of Infiltrate and Number Smash comes a brand new game.

Get ready to bounce your way through the all the crazy meme filled themes. Your objective is to go as high up with the ball as you can. Over 20 different themes to unlock and play in. Compete against your friends in online leaderboards and share your scores via Twitter and Facebook.
Forum Thread: Bumperball (by Smash Game Studios)
---
Demolition Derby Multiplayer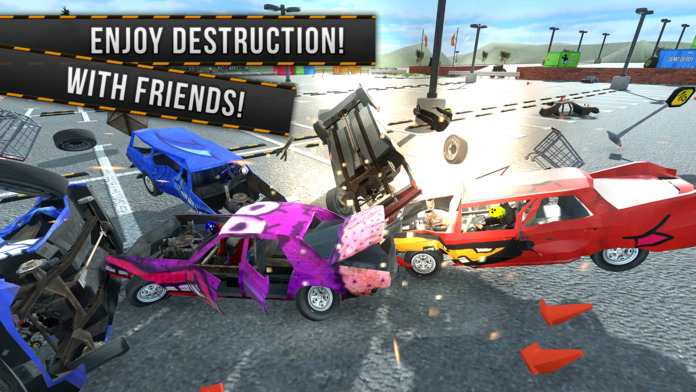 iTunes Description
The real time online multiplayer Demolition Derby game. Download and play against your friends and rivals now for free!

Just some of the awesome features:
– Real time multiplayer (random opponents)
– Private multiplayer matches against friends
– Practice offline
– Choose your own car
– Multiple tracks / arena's
– Bragging rights – level-up and earn badges
– Realistic wreckage and damage simulation
Forum Thread: Demolition Derby Multiplayer (By Destruction Crew)
---
Devil Decides to Die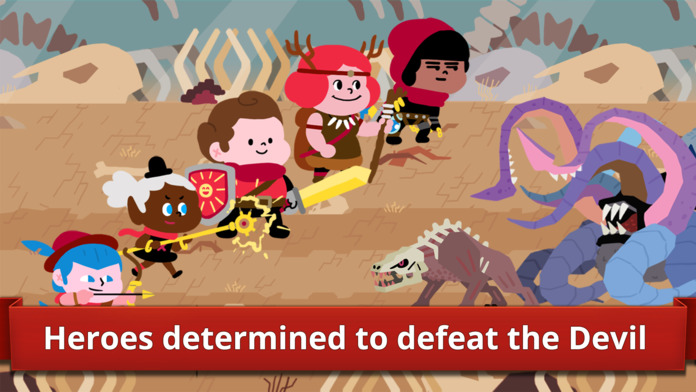 iTunes Description
You're the strongest entity on earth, and you've decided to die for some reason. A group of heroes has come to defeat you, but they're inexperienced and not at all equipped to achieve their goal.

You have to help them gain experience and become strong enough to kill you by sending monsters to them strategically.

There's only one rule in this game: help your enemies become strong.
Forum Thread: Devil Decides to Die (by whed)
---
Dragon Oath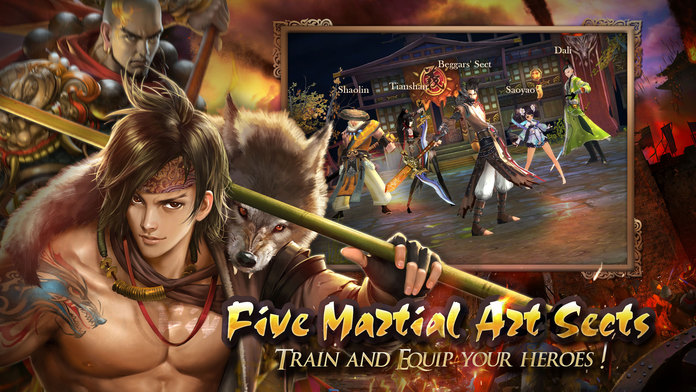 iTunes Description
Dragon Oath is a Free-to-Play MMORPG and with it´s superb 3D martial style the game shows you a legendary world from renowned Jin Yong's work "Demi-Gods and Semi-Devils". Vivid moves, classical storyline, various martial art sects, and fierce PVP are waiting for you. Train and equip yourself to be the martial master . Win or Lose are all in your hand!
Forum Thread: Dragon Oath (by Egame Company Ltd.)
---
Eisenhorn: XENOS
iTunes Description
'Eisenhorn: XENOS' is an immersive, fully 3D adventure game, adapted from 'Xenos', the first book in Games Workshop's best-selling 'Eisenhorn' trilogy, written by award winning author Dan Abnett.

Set in the grim, dark future of Warhammer 40,000 'Eisenhorn: XENOS' lets you experience firsthand the story of Gregor Eisenhorn, an Inquisitor and member of the 'Ordo Xenos', sent out to fight and protect the Imperium of man from anything that may threaten it.

Players will get to play through and experience the events of 'Xenos' as Eisenhorn himself (as voiced by Mark Strong), exploring the vast expanse of the Warhammer 40k universe in ways never seen before.
Forum Thread: Eisenhorn: XENOS (by Pixel Hero Games)
---
Fish Fist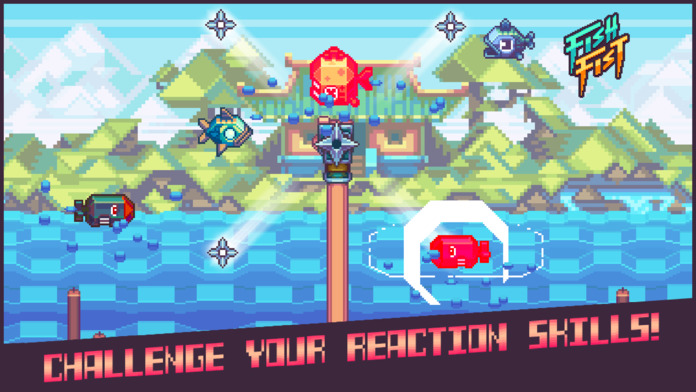 iTunes Description
From the creators of Blueprint3D and Kubiko. Imagine that a Shaolin monk has gone fishing but somehow forgot his fishing pole. Well, we guess he'll just have to use his bare fists and some mad Kung-fu skills! Challenge your reaction and concentration in this quick-paced little game about punching fishes in the face. Sounds weird, right? Trust us: It's as weird as it is fun!

Features:
– 9 unlockable fists, each with it's own unique ability
– Achievements and leaderboards
– iCloud support (sync your progress across all your devices!)
– GameCenter support
Forum Thread: Fish Fist (By Zedarus Entertainment)
---
Flick Soccer 17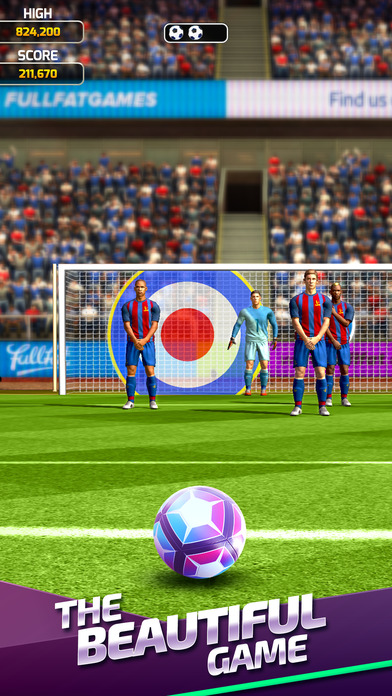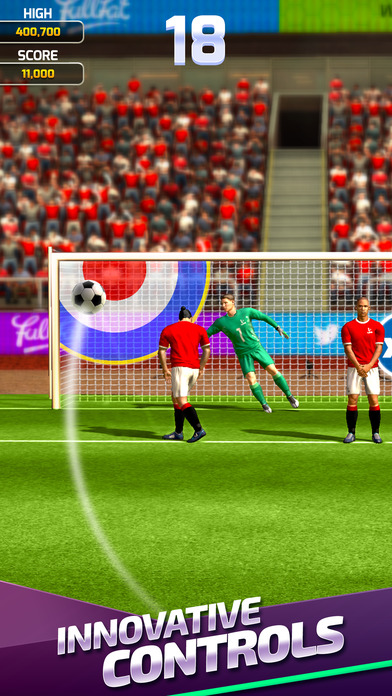 iTunes Description
Play soccer with ultimate control and realistic ball physics. New 2017 design with incredible graphics.

FUN GAMEPLAY
Five addicting game modes including nail-biting free kicks, arcade style target practice, and showing off your soccer skills in the crossbar challenge.

NEW FOR 2017
The beautiful game is more dazzling than ever with all new graphics and state-of-the-art special effects, including depth of field and bloom. New 2017 design, new players and fields, different times of day, weather conditions including rain and snow, new classic and pro soccer balls, even more uniforms and player animations.
Forum Thread: Flick Soccer 17 (by Full Fat Games)
---
Float Boat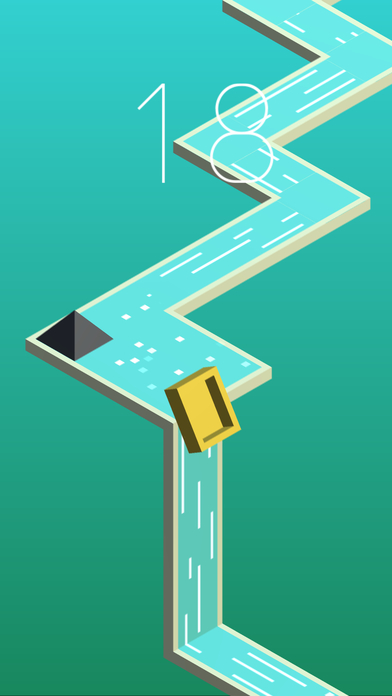 iTunes Description
Guide your boat through the beautiful and dangerous world of Float Boat. Watch out for obstacles and waterfalls! Your boat might fall down! Try to survive as long as possible, how far will you go?

FEATURES:
ï Simple controls
ï Beautiful graphics
ï Share your highscore
ï Endless gameplay
ï Multiple boats to unlock
Forum Thread: Float Boat (by Nanovation)
---
Fortress Legends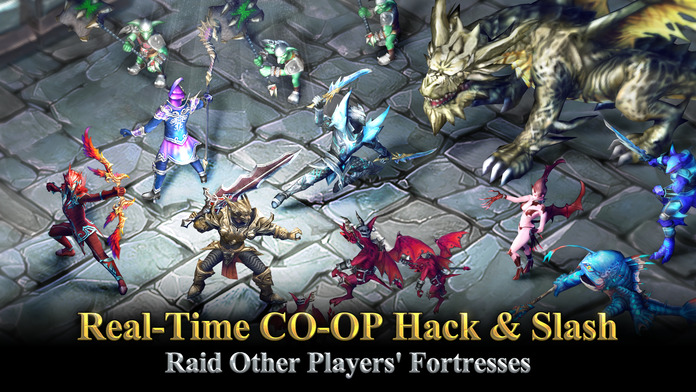 iTunes Description
Slash your Enemies and Claim their Fortress with Friends!

Do you have what it takes to become legendary? In Fortress Legends, build a mighty, impenetrable fortress and repel intruders back from whence they came. Then, take revenge on their fortresses with powerful weapons and smash it to smithereens!
Forum Thread: Fortress Legends (by BANDAI NAMCO Entertainment America)
---
Heroic Tanks: Online Combat
iTunes Description
The most GLORIOUS multiplayer tank warfare available online. Blast your enemies! Collect gold! Earn your stars, trooper! NO ADS and two gameplay modes to choose from:

Multiplayer: Battle players from around the world in real-time using Game Center. Collect as much gold as you can find. The player with the most kills wins!

1 Player: Fight against Otto, Bruno, and Yabo while pillaging their gold. Earn stars based on skill & heroism to unlock all the levels. Amount of stars earned depends on how much gold is collected, kill score, and kill ratio. Blast tanks and avoid being killed!
Forum Thread: Heroic Tanks: Online Combat (by Retrospasm Games Inc.)
---
Infinity Duels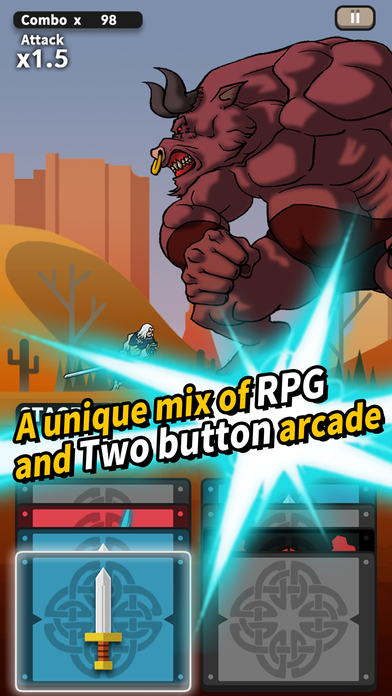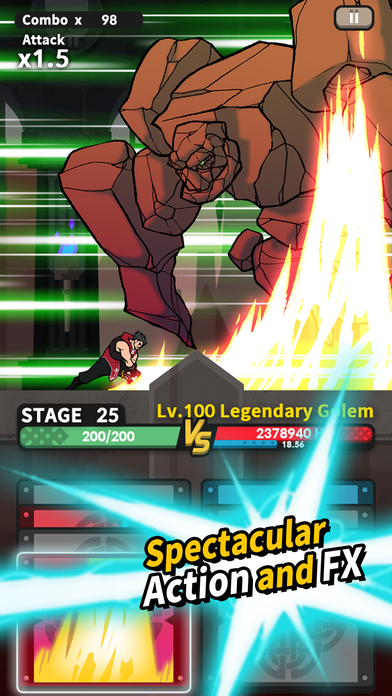 iTunes Description
Desperate fight of a family that has been led generation after generation.
As usual, a warrior continues to walk on the endless road of revenge for his father.

Since the day some warrior got killed by gigantic monster,
The story of a cursed family begins..
One revenge gives a birth another revenge
And it has created vicious cycle.
An Effort to cut off the vicious cycle is only a struggle of making bigger cycle.
Despite the situation, a warrior who never gives up face the destiny with sword on his hand.
Forum Thread: Infinity Duels (By Magic Cube)
---
Javelin Masters 3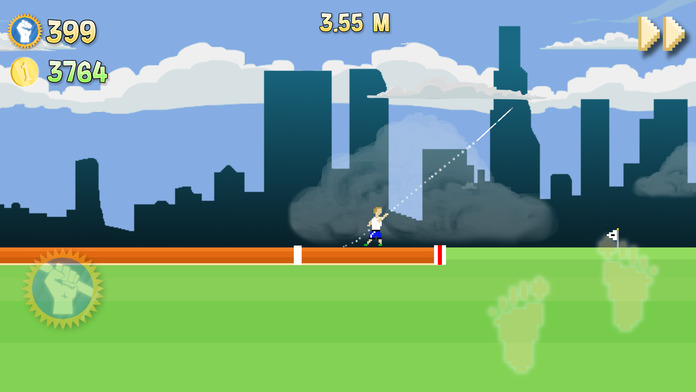 iTunes Description
The great oldschool Track & Field gameplay has finally been reinvented on touch screen. Javelin Masters has gone through a ground breaking renewal, and now there is more everything! More Goodies, more Super Skill, more levels and more fun! This is Maybe the most addicting game ever!!

Now you can throw Javelin in Helsinki, Los Angeles and Rio! The total score counts in league. Start playing now and learn to be a Javelin Master together with your thrower! Throwing technique is easy to learn but hard to master.
Forum Thread: Javelin Masters 3 (by Fingersoft)
---
Journey Below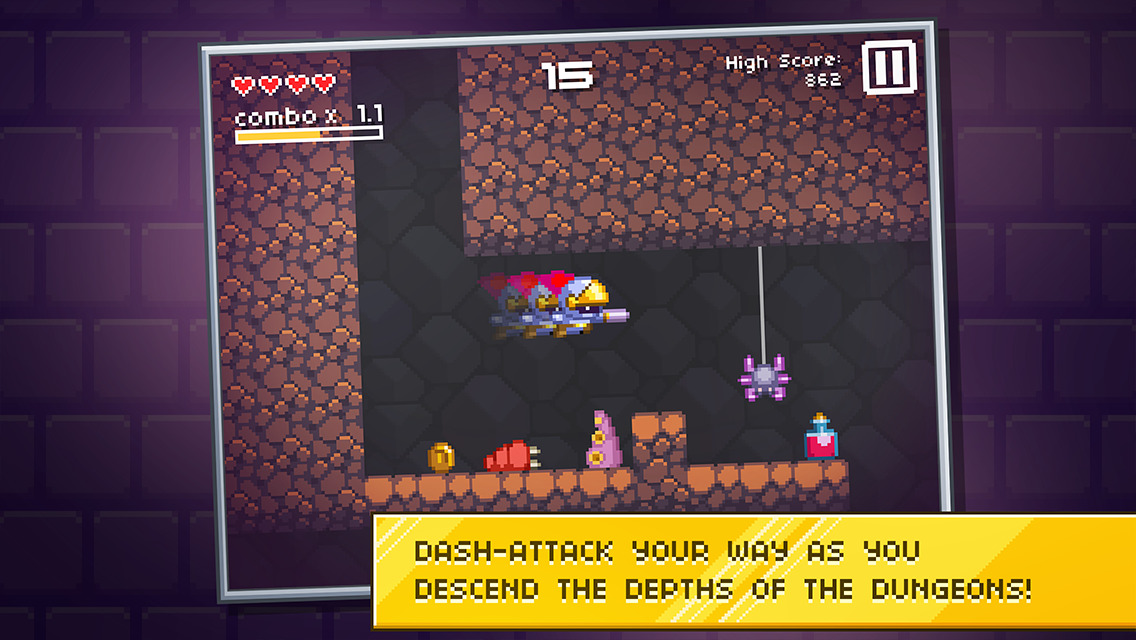 iTunes Description
Journey Below is an auto-running platformer by the creators of Tiny Rogue, Devious Dungeon, Random Heroes and League of Evil!

In Journey Below you will control a knight on his adventure to save the kingdom from an evil monster. The game is an auto-runner where you turn on wall collisions. You tap the left side of the screen to jump and the right side to attack. Each play session has 12 randomly generated levels and then you fight the boss. Each run is unique and designed for short-medium game sessions! Killing enemies adds to your combo counter and after each level you get to choose one of 3 upgrades that get randomly rolled. Can you get the high score on one of the 3 leaderboards?
Forum Thread: Journey Below (by Ravenous Games Inc.)
---
Legends of 100 Heroes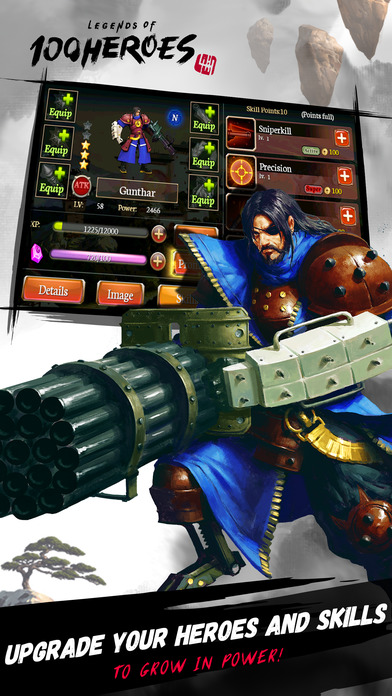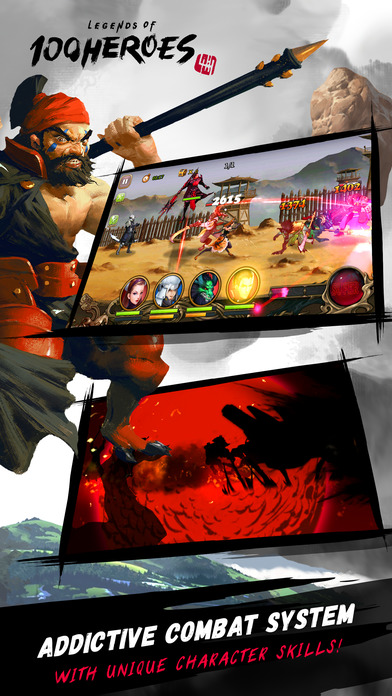 iTunes Description
In Legends of 100 Heroes players can explore a whole new world in a story line mode full of dynamic and colorful battles and participate in numerous game modes against NPCs and other players.

Find your own battle style through various combinations of Heroes and Skills to dominate the PvP Arena modes. Create or join other players in Legion and conquer together in the Crusade.

Recruit a squad of powerful Heroes and face the challenges of countless enemies! This game features intricate RPG mechanics and a truly addictive combat system. Form alliances with your friends and other players to overcome even the hardest battles!

So hurry and join the battle in fantasy world of Legends of 100 Heroes!
Forum Thread: Legends of 100 Heroes (By Super Genius Games)
---
Logic Traces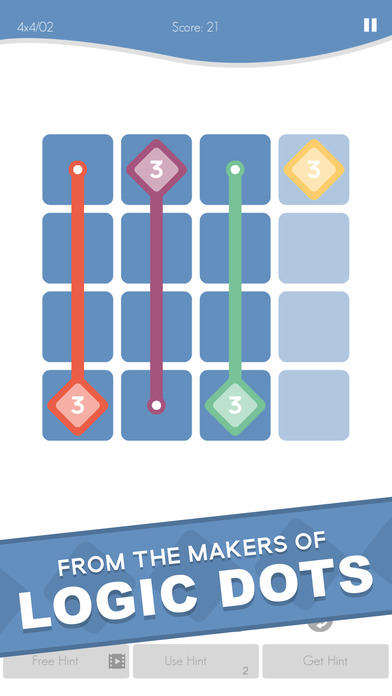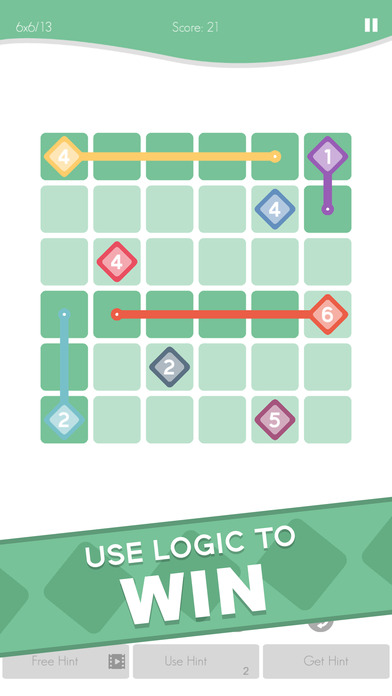 iTunes Description
If puzzles are your thing, then Logic Traces is your game! From the makers of Logic Dots, the #1 award winning puzzle-board game with almost a million players, Logic Traces has a brand new puzzle mechanic and hundreds of boards of to solve.

Logic Traces is an addictive combination of Sudoku and Go. Connect lines from the numbers placed on the board to cover every square. There may be one way to solve the puzzle or five. It's your job to find the most efficient way and get the star!

There are no time limits or move limits and you can earn hints by completing packs. The further you get, however, the more challenging the game becomes. Can you solve all the puzzles?
Forum Thread: Logic Traces (By Kongregate)
---
The Manga Works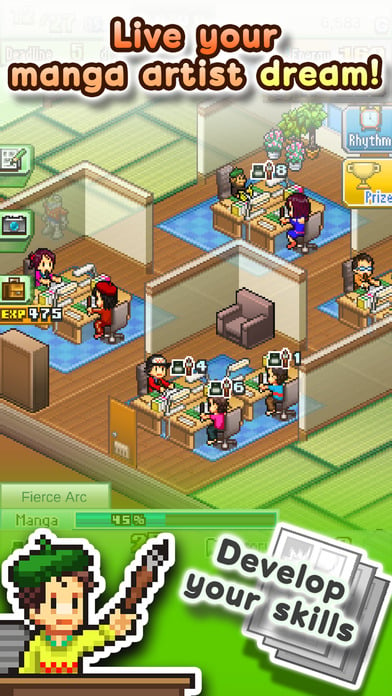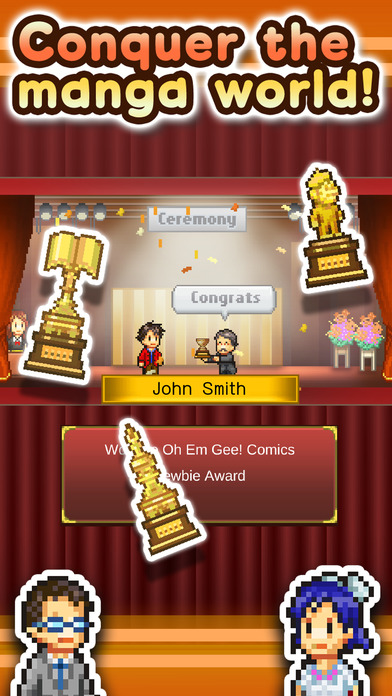 iTunes Description
It's the manga artist experience you've been waiting for! Create a manga masterpiece and draw your way into the nation's heart. Start out as a fledgling manga artist in a small and empty room… Armed with only a single pen, draw the best manga you can and march proudly to the publishers to show off your work.

Ideas are the lifeblood of a manga artist. Go out in search of inspiration and gather plot points, then stuff your manga full of creativity. Accumulate experience points and use them to train up your drawing, storytelling, and other skills. When you think you've created a great one-shot, take it to a publisher! If you manage to make the "editor from hell" smile, it might just be the start of a fruitful relationship.

Produce the best manga the world has ever seen, and write your name down in history!
Forum Thread: The Manga Works (by Kairosoft)
---
Mars: Mars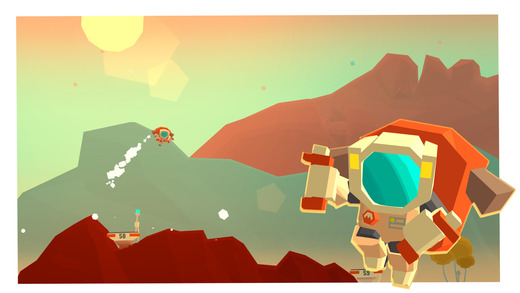 iTunes Description
We want you on Mars! MarsCorp is ready to take the first group of volunteers on an exciting mission to Mars! Fly around Mars in one of our brand new jetpacks and discover what's out there.

As part of the "Put A Human On Mars No Matter What" program, we are proud to announce that MarsCorp is the first company cutting enough corners to make human flights to Mars finally viable.

So-called "professional" astronauts will tell you things like "No sane person would travel across space on that thing" or "The fuel on that jetpack lasts about 30 seconds", but you can prove them wrong! Here's your chance to make history!
Forum Thread: Mars: Mars (By Pomelo Games)
---
Masquerade: The Faceless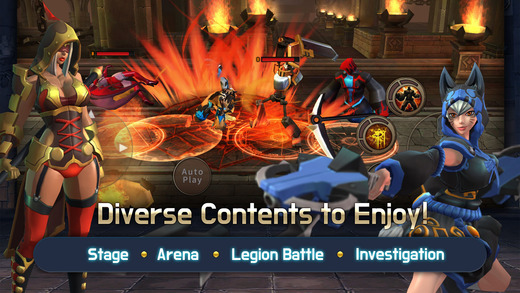 iTunes Description
# NEW LEVEL OF ACTION
– Strike and launch! Limitless attacks and combos!

# CAPTIVATING STORYLINE
– Step into the adventure of the faceless maskers!
– Unravel the stories behind the masks!

# EXTRAORDINARY LEAD CHARACTERS
– 'LAMBAST' Throws an indestructible punch against the enemies!
– 'PHAEDRA' Vanquishes monsters by using various shooting techniques!
– 'REAPER' Wields deadly scythe to strike down the enemies!
Forum Thread: Masquerade: The Faceless (by GAMEVIL Inc.)
---
Midnight Star Renegade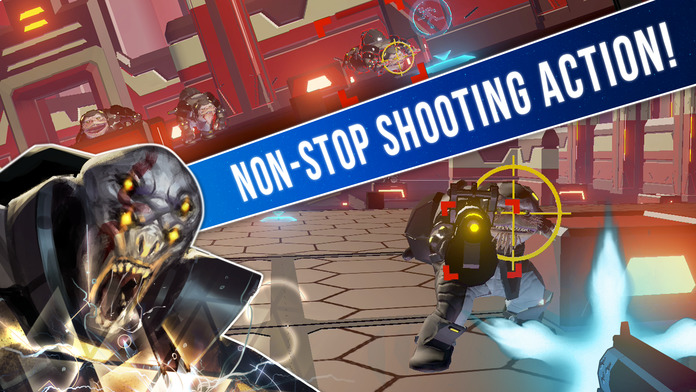 iTunes Description
Get on your jump boots and pack your grenades and rocket mags. It's time for FPS madness!

Craft your own weapons and gear while ascending the ranks of the GMSC's elite Renegade forces. Shooting combat spans fast, action-packed levels as you unravel the mysteries left behind by a space faring civilization that went missing 22,000 years ago.

Crafted with Hugo-winning author John Scalzi, Renegade puts you in the pivotal role of an elite GMSC soldier fighting to unlock the secrets of a long lost alien race before the Dust Empire beats us to it! You'll shoot aliens, recover archives, rescue POWs and a lot more on your journey to victory.
Forum Thread: Midnight Star Renegade (By Industrial Toys)
---
MyTP Skateboarding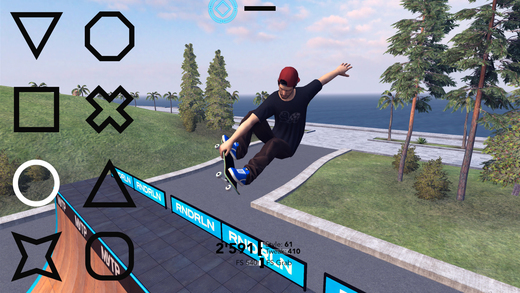 iTunes Description
Welcome to the streets of Randertown – no crazy bling bling, simply amazing and real skateboard action! Grab your board and explore the huge playground fully packed with rails, ledges, stairs, skateparks, half- and quarter pipes, big airs and sheer endless run possibilities!

Find the "Competition" and "Own the Spot" locations where you have to master the challenges in order to improve your overall skills or just skate through the streets and parks and show the world your best tricks utilizing the instant replay option which lets you share your action immediately.

Don`t worry if your last day on the skate is well in the past though – easily learn the basics of the game using the in-game tutorial. So what are you waiting for? Gear up and let`s go!!
Forum Thread: MyTP Skateboarding (by randerline gmbh)
---
Ninja Volleyball 2X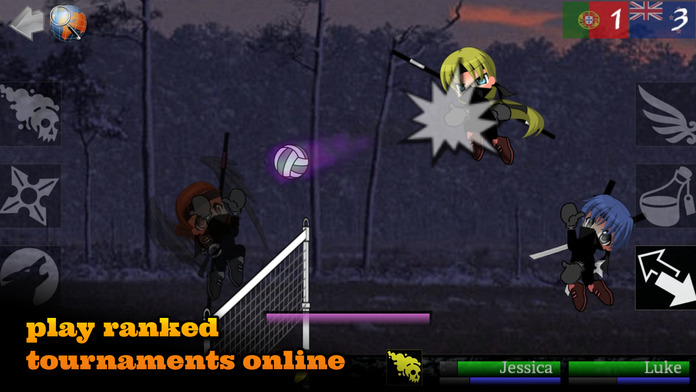 iTunes Description
A unique ninja-themed crossover of volleyball and RPG, now with multiplayer! There's a secret tournament, spanning the harshest corners of the world, where young apprentices complete their training every year. Are your reflexes sharp enough to compete?

* Fast, addictive 2D volleyball gameplay
* RPG-like leveling system with equipment upgrades
* 18 special ninja techniques to master
* Hard challenges with infinite progression
* Internet multiplayer and global leaderboards
* Thousands of customizations for your team!
Forum Thread: Ninja Volleyball 2X (by ReixaCode)
---
Orbit!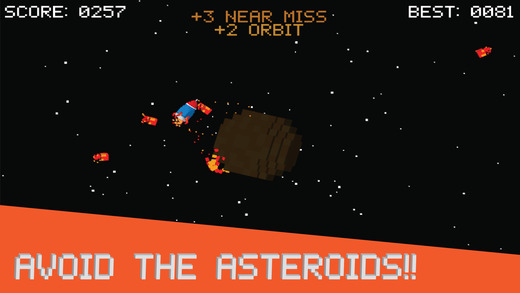 iTunes Description
Dodge the asteroids. That's it. Simple, right?

Challenge your friends and put your skills to the test in this face paced, retro arcade space game.

Don't miss out on the asteroid dodging, planet orbiting fun!

DOWNLOAD NOW!
Forum Thread: Orbit – Free Retro Arcade Game (by Rory Pickering)
---
Primal Legends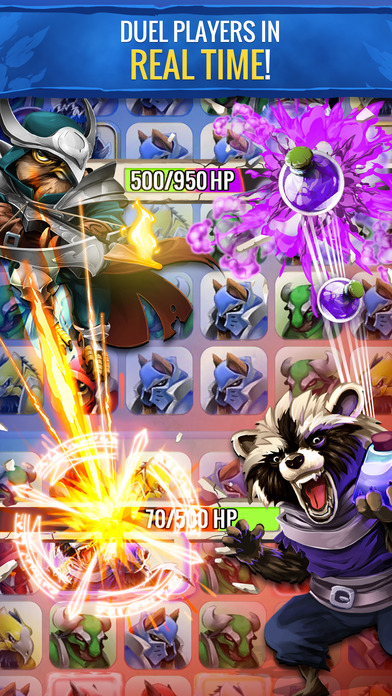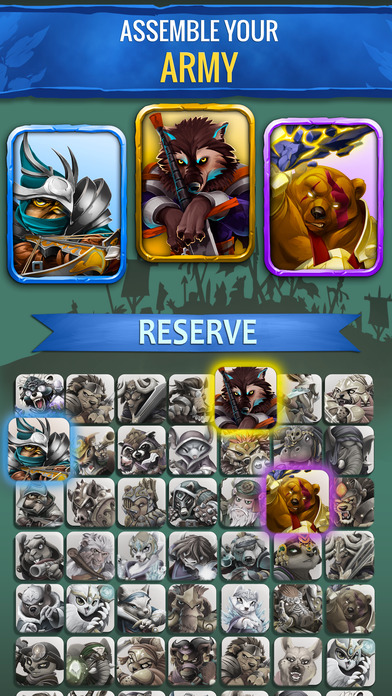 iTunes Description
Battle your way through 200 levels, discover and collect more than 40 heroes and duel players from around the world in real-time combat to reach the top! Become Legend today!

FEATURES
– INNOVATIVE GAMEPLAY – Easy to play, hard to master. Primal Legends is a fun mix between classic match-3 mechanics and collectible card games.
– AN EPIC ADVENTURE – Persevere through the trials of Theria in over 200 levels.
– COMPETE AGAINST THE WORLD – Duel players from around the world in real-time duel.
– BUILD YOUR ARMY- Adapt your strategy and build the strongest army. Collect and evolve your heroes to unleash their full potential!
– NEW HEROES IN THE TAVERN – Stay tuned and discover the latest heroes and their powers
– STUNNING ART STYLE AND GRAPHICS – Visually striking 2D graphics designed for a truly immersive mobile experience
Forum Thread: Primal Legends (By Kobojo)
---
Puppet Bird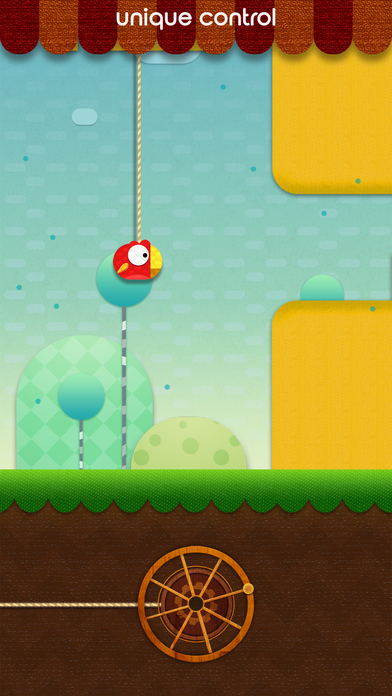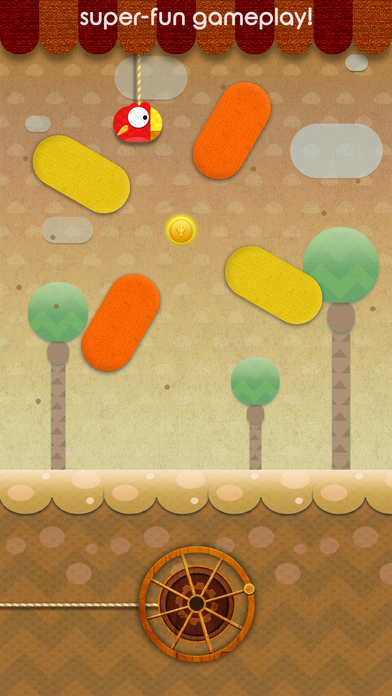 iTunes Description
Not every bird can fly but there is nothing impossible! Do you want to know how to fly a puppet bird? Get on over and check it out now!! Puppet Bird features:

– Unique wheel control! Easy to understand but it's extremely hard to master!
– Dynamic obstacles with tons of hand-crafted level designs.
– Beautiful hand-draw worlds in combination with super cool musics!
– 21 lovingly puppet birds to unlock.
– Challenging objective system to multiply your score.
– Game Center's Achievements & Leaderboard.
Forum Thread: Puppet Bird (by Pine Entertainment)
---
Rainbow Infinity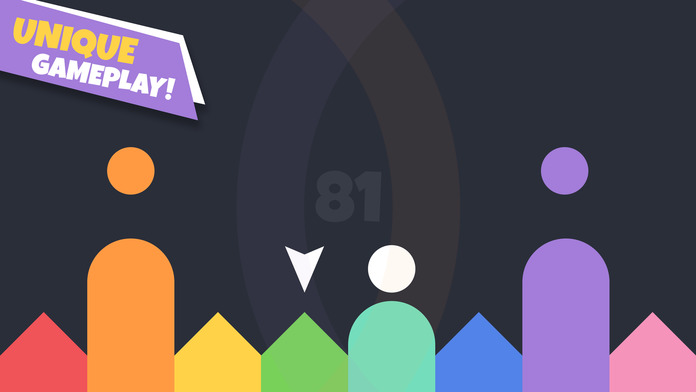 iTunes Description
Bend your fingers and set your hands on fire with this unique piano-like game about spheres and spikes! Master your own eye-hand coordination while feeling like the unknown great-grandchild of Mach or Bozart (two incredibly renowned 18th century Rainbow Infinity virtuosi).

FEATURES:
● Skill based and sweat inducing gameplay! Rainbow Infinity is incredibly easy to understand but so much harder to master
● Unlockable modes! Each mode holds a new challenge and features its own driving soundtrack
● 18 collectable trophies! You'll need insanely fast fingers to earn all of them
● GameCenter leaderboards and achievements! Beat your friends and the world on your way to rank 1
● Universal App! Buy Rainbow Infinity once and play it on your iPhone, iPod Touch or iPad – free of ads or in-app purchases
Forum Thread: Rainbow Infinity (by birdboy games)
---
Reigns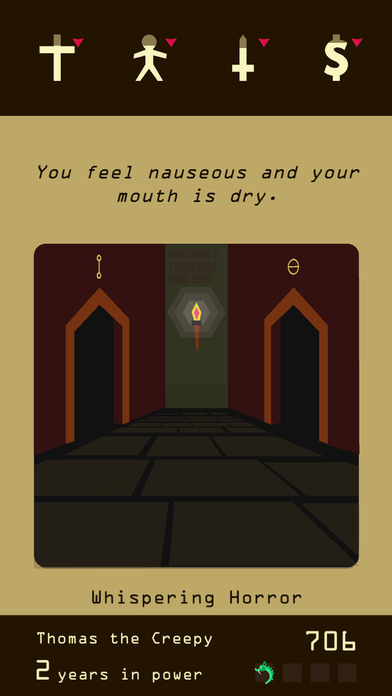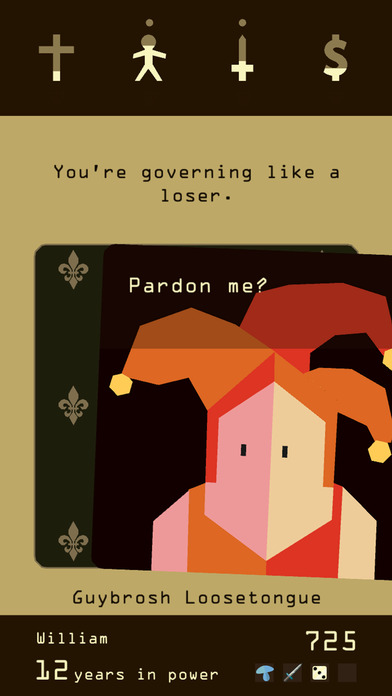 iTunes Description
Sit on the throne as a benevolent (or malevolent) medieval monarch of the modern age and swipe your royal fingers either left or right to impose your will upon the kingdom. Survive the seemingly never-ending gauntlet of requests from your advisors, peasants, allies, and enemies while maintaining balance between the influential factions of your kingdom. But beware; each decision you make might have implications and unfortunate consequences down the road that could put your reign and family's dynasty at risk!
Forum Thread: Reigns (By Devolver Digital)
---
Saber's Edge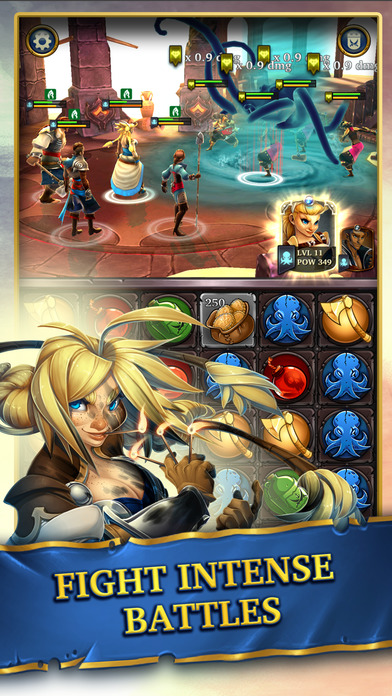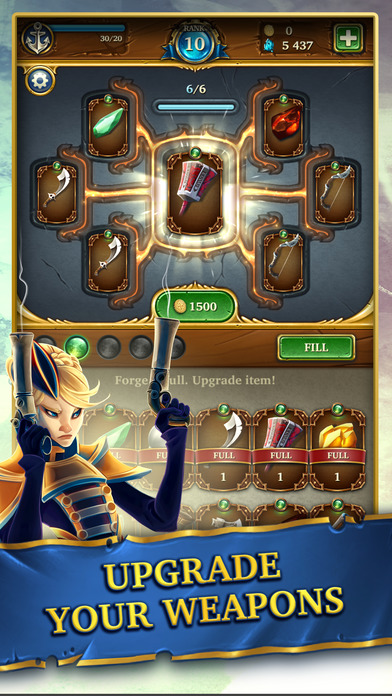 iTunes Description
Epic role playing action and adventure await! Collect, control, and upgrade the perfect pirate crew. Explore an all-new universe where magic and technology collide! Lead your team on a quest for life-giving Soul Stones. Fight intense RPG battles filled with strategy, factions, character classes, team attacks, spells, and special combos. Win rewards and treasure in quests, daily bounties, and missions across the Seven Skies!

In Saber's Edge, only you can save your world from the evil Empire and their unstoppable army. Over 15 character traits add layers of strategy to fun and fast combat. Earn infinite treasure and rewards. Beautiful, 3D rendered graphics bring the universe to life.
Forum Thread: Saber's Edge – Puzzle RPG (by Hibernum Creations Inc.)
---
Salt & Pepper 3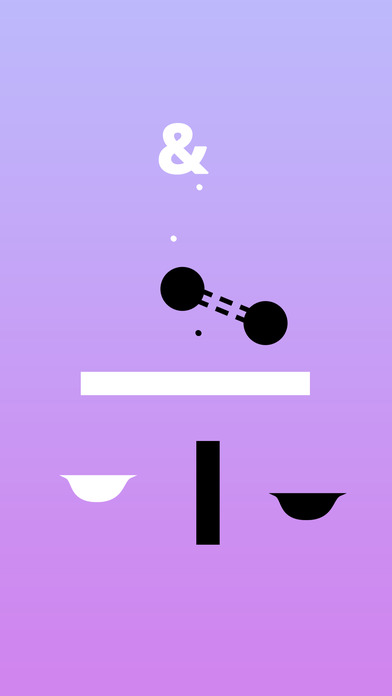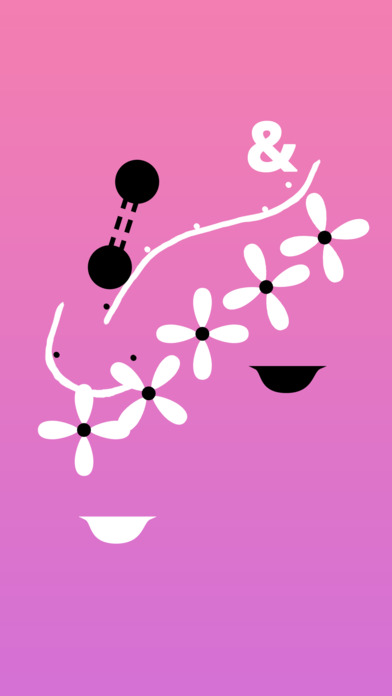 iTunes Description
Salt & Pepper 3 is a silly physics game about dropping some salt and pepper into little bowls. Use your finger to draw to get the salt and pepper to their bowls. When enough salt and pepper have reached the bowls, a star will appear. The level is complete when all bowls have a star.

• Salt & Pepper 3 Overview
. Simple drawing mechanic,
. Over 250 engaging levels to play across two modes,
. Game Center leaderboard,
. Clever, challenging and addicting physics gameplay,
. Beautifully designed for iOS.
Forum Thread: Salt & Pepper 3 (By Appdore)
---
Satellina Zero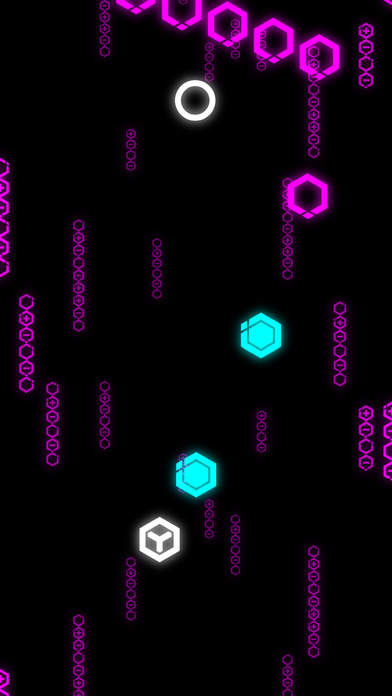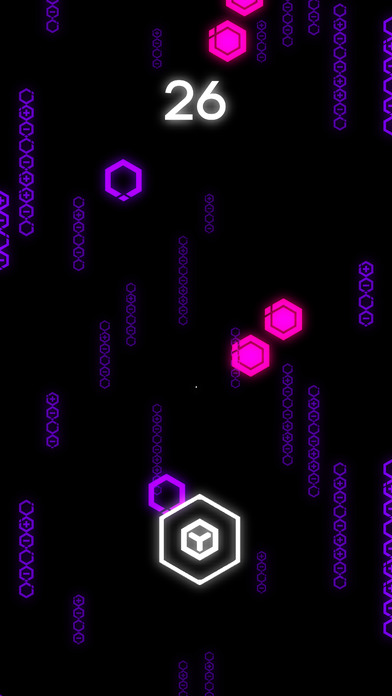 iTunes Description
In this fast-paced, addictive follow-up to the indie hit Satellina, swipe and tap to collect a stream of colorful descending particles, generating original soundscapes as you go. Get into a flow to beat your score, unlock new colors and music, and reach ever more dangerous speeds.

* Addictive gameplay
* Simple control
* Multiple color palettes
* Procedurally generated music
* Compete against the world with global leaderboards
* Endless mode on all levels, plus unlockable, super-challenging secret mode
Forum Thread: Satellina Zero (By Peter Smith)
---
Sea Boom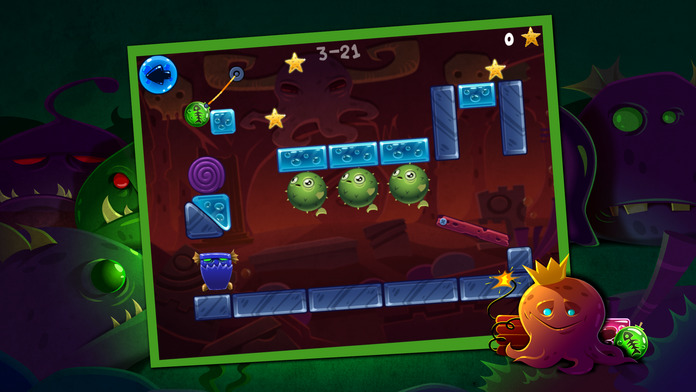 iTunes Description
Once upon a time a sea reef was inhabited with good people. But the dark times came to their lands. The reef was attacked by sea monsters and those people were exiled. However, they didn't mean to give up.

Help these sea people in defending their reef.
Forum Thread: Sea Boom (by Right Fusion Inc.)
---
Sleepy Mouse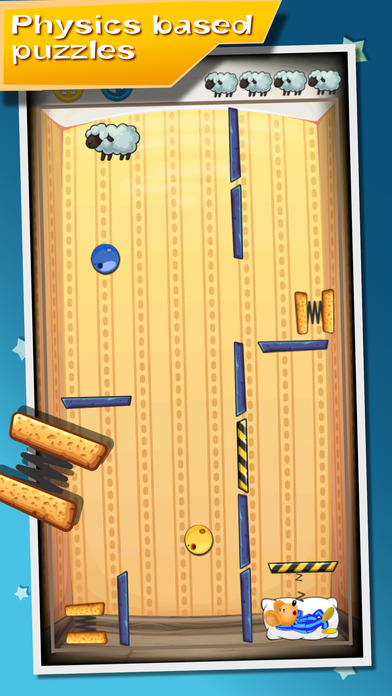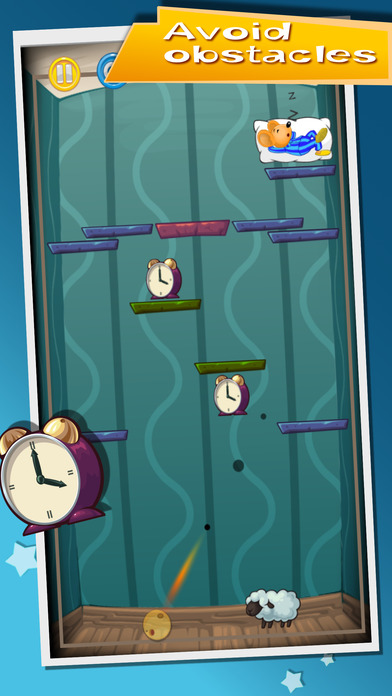 iTunes Description
Sleepy Mouse likes to sleep, loves his cheese but hates to wake up hangry! Avoid alarm clocks and radios. Puzzle your way through 75 fantastic levels, full of triggers, magnets, holes and moving platforms. Make friends with blue cheese and pick up sheep for more sleep. Get the cheese to Sleepy Mouse before he wakes.

Features:
– 75 hand crafted levels across 3 unique stages
– Physics based puzzles to work out
– Obstacles to avoid and pickups to collect
– Achieve star ratings for each level
– Earn points for multiple bounces
– Skip levels by watching Ads
Forum Thread: Sleepy Mouse (By Dan Norris)
---
Smashs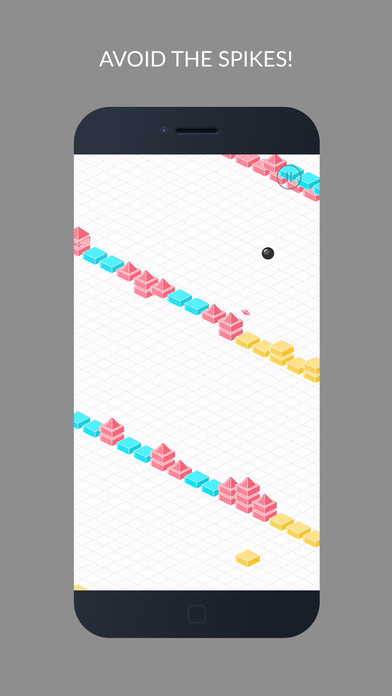 iTunes Description
Jump the character as deep as you can to beat your friends score! The goal is simple: Break through the yellow colored cubes while avoiding the red spikes. Don't hit the spikes or it's GAME OVER. How deep can you get?

Features:
• One-Touch control scheme.
• Endless Arcade Game.
• Free to play.
• Challenge your friends around you and through Game Center.
Forum Thread: Smashs (Published by OUTLINE®)
---
Spooky Door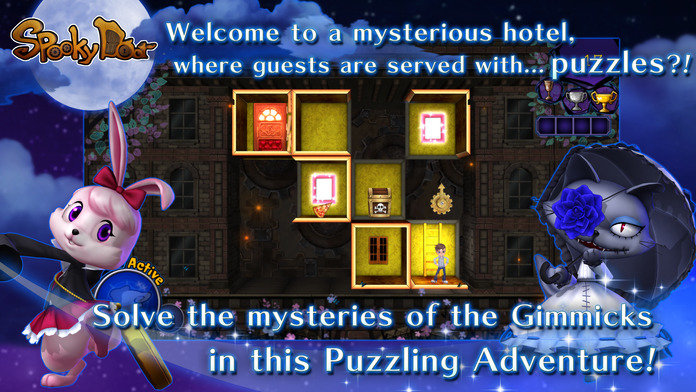 iTunes Description
Welcome to a mysterious hotel, where guests are served with… puzzles?!

Five brave, young adventurers find themselves lost, with nothing but traps around every turn. Solve the myriad of menacing mysteries, and reveal the truth behind the Spooky Hotel!

Take on Create Mode and make your very own puzzles! Share them with the world and play others' stages, too! Experience a whole new genre, the Puzzle Adventure! Challenge, succeed, and most of all, enjoy!
Forum Thread: Spooky Door (By Ambition)
---
Summoners Fantasy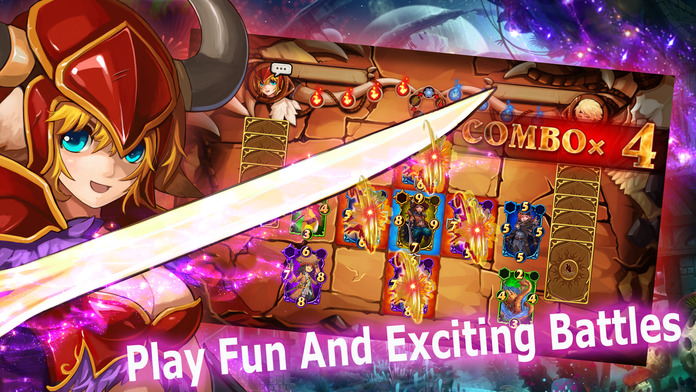 iTunes Description
Compete in a fast-paced and challenging card battle game utilizing strategy and unique character cards. Evolve your cards to become stronger and choose from hundreds of cards to create the best card deck.

Beautiful graphics inspired by the art style of Final Fantasy combined with nostalgic gameplays of classic tabletop card games, Summoners Fantasy is a strategy battle card game that is a must play for everyone of all ages.
Forum Thread: Summoners Fantasy (By Ice Simba Inc.)
---
To The Throne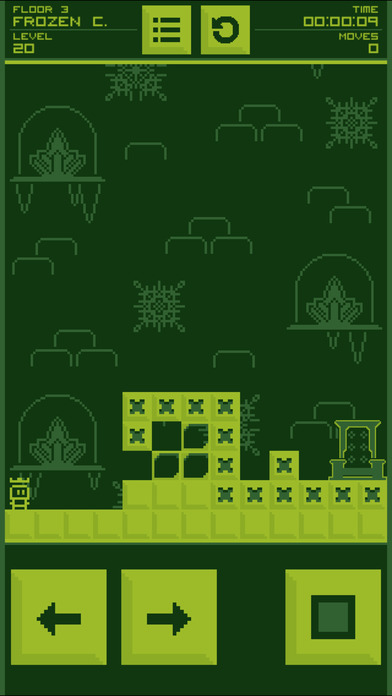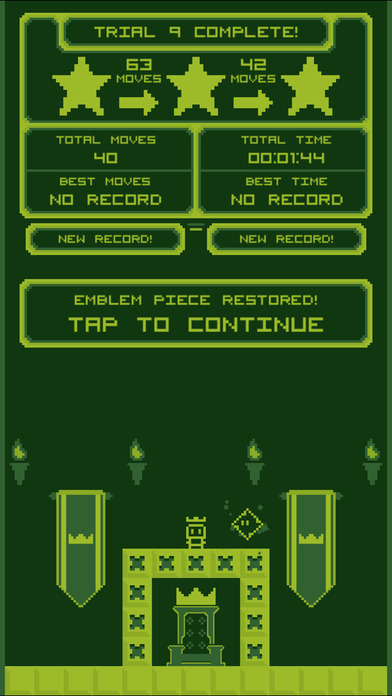 iTunes Description
To The Throne is a minimalist puzzle game with GameBoy inspired visuals that follows the trials of a young king and his advisor as he earns the right to the true throne.

Join King Kingsley and his royal advisor Bitsworth as they contend with the many challenges inside the Tower of Trials. Solve fiendish puzzles to reach the Lesser Thrones and claim the scattered pieces of the Royal Emblem. Reach each goal using simple block moving mechanics that are easy to learn but tricky to master!

Immerse yourself in a "medieval-retro" soundtrack by Luke Thomas. Compete for the best solution times on the leaderboards.
Forum Thread: To The Throne (By Raredrop Games)
---
Yumbers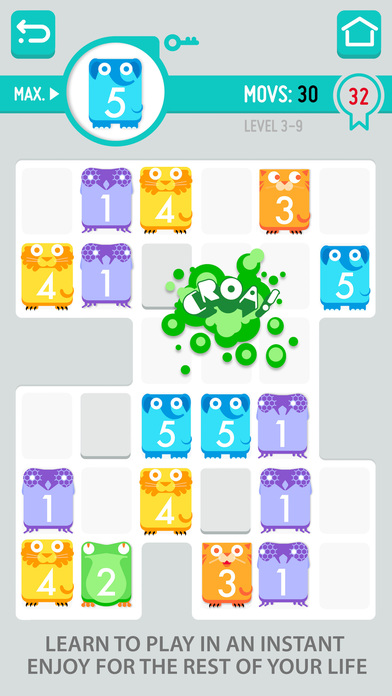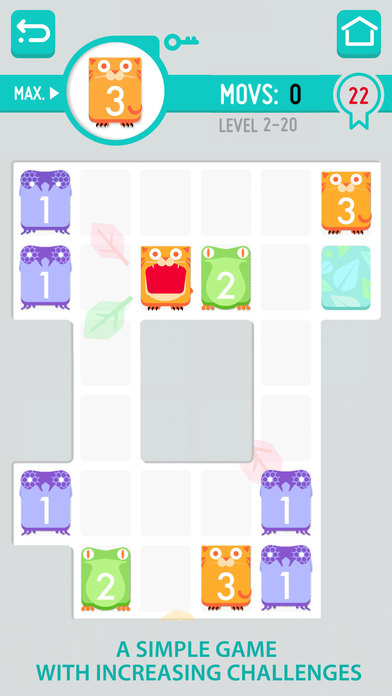 iTunes Description
Yumbers is a small puzzle game that reinvents the way you play with numbers. A moment of learning how to play leads to a lifetime of enjoyment.

The numbers are hungry! They enjoy eating each other, reacting to the swipe of your finger. Everything has been designed with the utmost care and devotion to offer you a smooth and enjoyable gaming experience.

Explore the deep challenges of our little game and make your mind grow beyond imagination, awakening areas you didn't realise you had.
Forum Thread: Yumbers: The yummy numbers game (By Ivanovich Games)
---