The idea behind the TouchArcade Game of the Week is that every Friday afternoon we post the one game that came out this week that we think is worth giving a special nod to. Now, before anyone goes over-thinking this, it doesn't necessarily mean our Game of the Week pick is the highest scoring game in a review, the game with the best graphics, or really any other quantifiable "best" thing. Instead, it's more just us picking out the single game out of the week's releases that we think is the most noteworthy, surprising, interesting, or really any other hard to describe quality that makes it worth having if you were just going to pick up one.
These picks might be controversial, and that's OK. If you disagree with what we've chosen, let's try to use the comments of these articles to have conversations about what game is your game of the week and why.
Without further ado…
Tap Hero
Mobile lends itself well to simple games, but ironically it seems that the simpler a game is the harder it is to get right. When mechanics are honed down to just a single tap, it's much easier to see if that mechanic is flawed, so you better get it right. That's exactly the case with Tap Hero (Free) from solo developer Michal Walaszczyk, and despite this being his first ever game he's really found the secret sauce to making an entertaining and challenging game that's simply about tapping.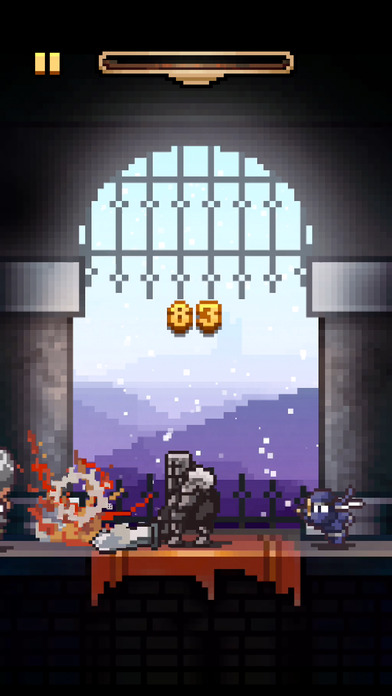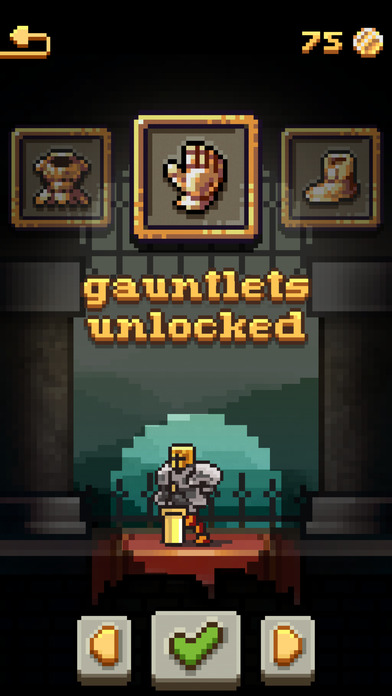 In Tap Hero you play as a hulking armored warrior with a gigantic sword. As enemies approach from left and right, you tap anywhere to bring your massive sword down and slice the enemies to bits. That's it. That's the entire game. What makes Tap Hero so special is how expertly a sense of timing is weaved into the gameplay. Different enemies have different attacks which you must quickly recognize before you attack. If you swing your sword even a bit too early, you won't be able to recover in time to attack again. Swing to late, and the enemy gets the best of you there, too.
This creates a wonderful rhythm to Tap Hero, and even though this isn't a rhythm game in any traditional way, it almost feels like it could be described as one. Getting into a groove and smashing baddies with your huge sword is extremely satisfying, and when death eventually does come out of nowhere, it's hard not to mash that retry button with the same might that your knight swings his sword. There's coins to be earned and a small selection of armor parts to unlock and equip, but that's just a bit of padding in what is otherwise a high score chaser through and through.
It's really impressive to me how engaging Tap Hero is despite its simplicity. There's a solid base here to build on too, and I'd welcome additional armor, more enemies, and more special moves in future updates, but I'm more than happy to have a gem like this as is. It's free to download with ads so there's no risk in checking it out, and there's a few different IAP options to premium things up if you wish. The pixel art and animations are also second to none. If Tap Hero is any indication at the development chops of Michal Walaszczyk, I'll certainly be looking out for any future games from this developer. Give it a try, and be sure to leave your thoughts on Tap Hero in the comments section below and in the game's forum thread.