Welcome to another week of new iOS game releases, and if you're on the same side of the planet that I am, then you're happy to have Hump Day behind you and only a couple more days left before the weekend. And what better way to break up that work week than by downloading a bunch of new iOS games? You can find a big batch of games below, so please check out everything, including each game's forum thread to see what your fellow gamers have to say, and let us know which games we'll be filling up the precious space on your device this week.
---
Beach Volleyball 2016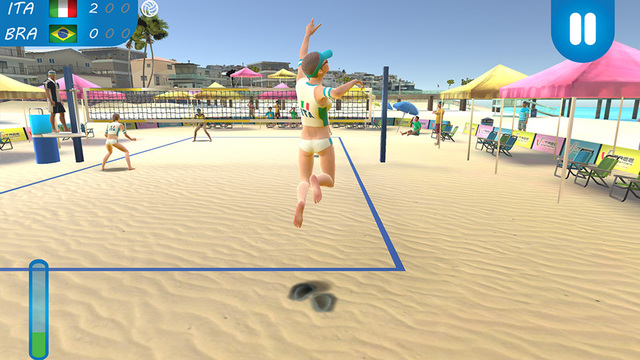 iTunes Description
Are you ready to experience Beach Volleyball like never before? Well pack your bags because you're headed to some of the world's finest Beach Volleyball courts.

From the team that brought you, "The Best Beach Volley on iPad" game, Beach Volley Motion Sensing, comes the all-new Beach Volleyball 2016.

Choose to play for your favorite team and hear the crowd cheer you on as you outplay your friends in head-to-head online matches. Pass, assist, attack, block and dig your way to the championships and bring home the trophy for your country.
Forum Thread: Beach Volleyball 2016 (By VTree LLC)
---
Blitz Breaker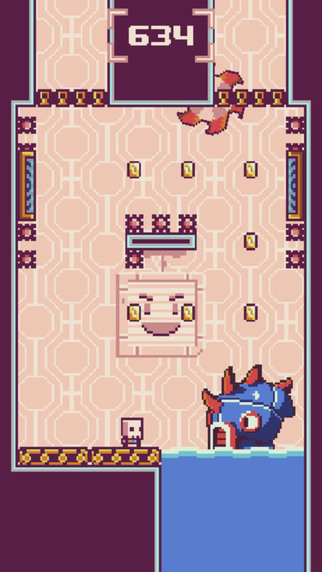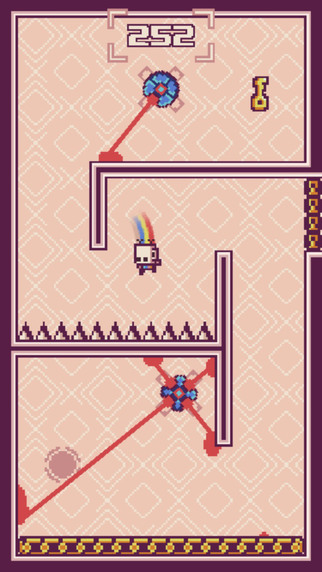 iTunes Description
Blitz Breaker is a simple, accessible twitch platformer with one small change: Your character can't run. Play as an adorable little robot named Blitz, where your goal is to escape the factory you were built in. The problem is that it seems like everything is trying to break you! That is, with the exception of Chip: A friendly computer helper who is totally your friend!

The gameplay is as simple as it is satisfying. Blitz can only jump, and perform an air dash in one of 4 directions. Upon colliding with an object that doesn't break you, you are free to dash again. Use this to navigate a variety of challenges and hazards, including spikes, cannons, missiles, lasers, mines and even giant mechanical monsters.

Featuring challenging but fair difficulty, the skill lies in your timing, and ability to react. Perfecting these skills grants you stars, which are used to unlock additional heads to dress Blitz up in. Your ability to search and explore can lead you to secrets, and keys to portals harboring even greater challenges.
Forum Thread: Blitz Breaker (by Reece Kelly)
---
Bouncing Ball 2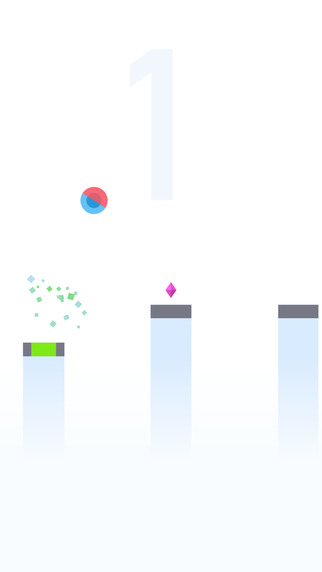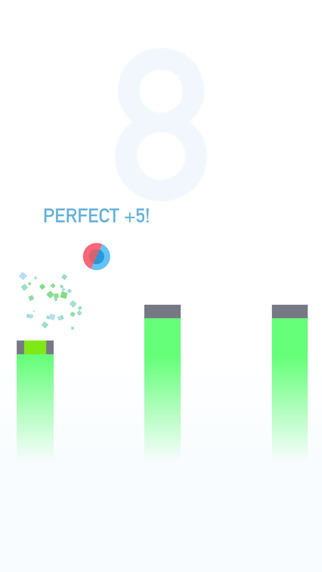 iTunes Description
Bounce on the center of platforms to create beautiful music. Stay clear of the spikes and collect diamonds to unlock new and gorgeous balls!
Forum Thread: Bouncing Ball 2 (By Ketchapp)
---
Brain Battle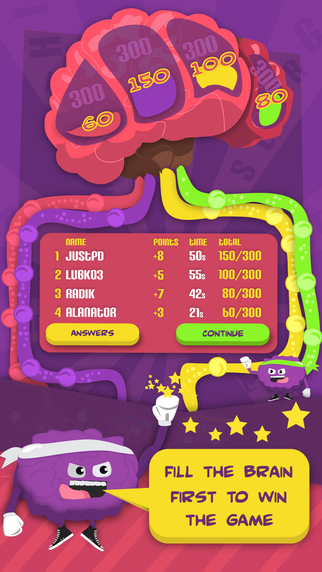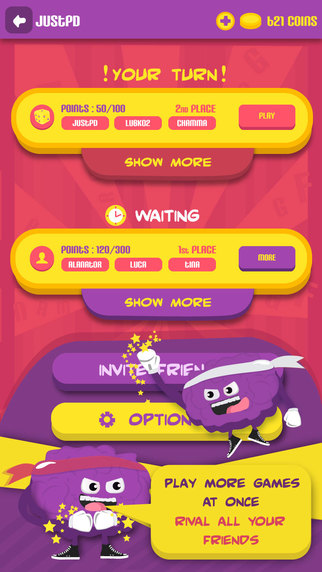 iTunes Description
Good old pen & paper game known from schooldays is now on mobile! That's Brain Battle. Grab your knowledge of cars, animals, actors and actresses and many more categories and challenge up to three friends or random players to the showdown of brain power.

It's simple!
1 > Choose the game categories you want.
2 > Set the time limit for each answer.
3 > Set the score limit for the whole game.
4 > Draw a random letter.
5 > Show 'em what you got.
Forum Thread: Brain Battle (by Tylcham studios s.r.o.)
---
Crooked Path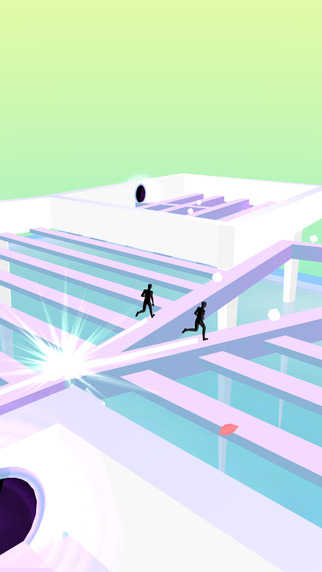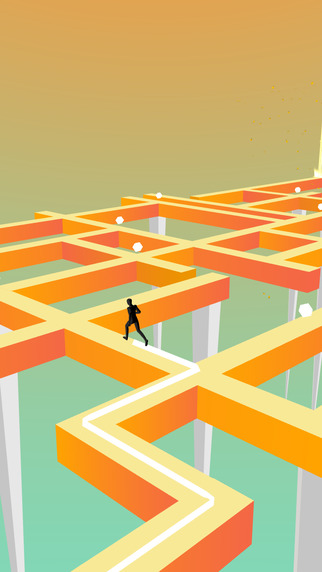 iTunes Description
Find your path in this unique & beautiful one touch puzzle runner, that has within it, a transformative message: "The path to your destiny, will not always be a straight one"

Features:

Beautiful design
Simple one touch gameplay
Atmospheric soundtrack
Forum Thread: Crooked Path (By Ruvix)
---
Cube Skip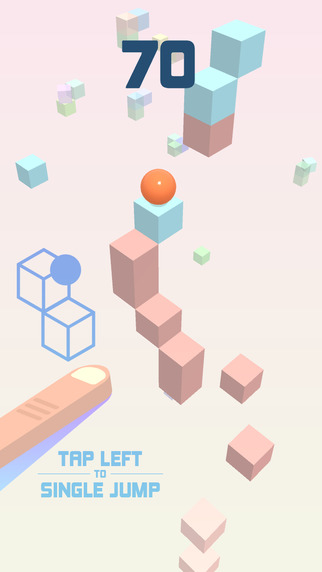 iTunes Description
Cube skip is an addictive reaction game with a deceptively simple mechanic :
– Tap left to climb down
– Tap right to jump over a missing cube

Collect gems as you descend and unlock new balls!

How far can you go?
Forum Thread: Cube Skip (Umbrella + Triskale Games)
---
Deep Sea Quest: Rescue the Lost Mermaid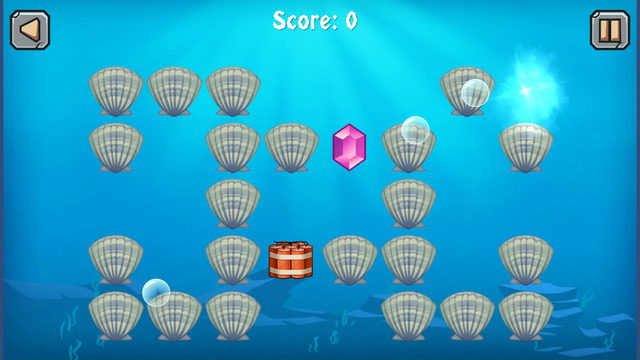 iTunes Description
Match the gems and help the lost mermaid find her way home.

This isn't your grandma's memory match game — watch out for the dynamite that will blow up matching gems and keep you from making the highest score.

And pirate skulls will swap rows or columns of gems — now where was that matching piece?!?!

Fun game with just a little bit of frustration thrown in at the higher levels… 😉
Forum Thread: Deep Sea Quest: Rescue the Lost Mermaid (by Jay Jennings)
---
Do U Even Tap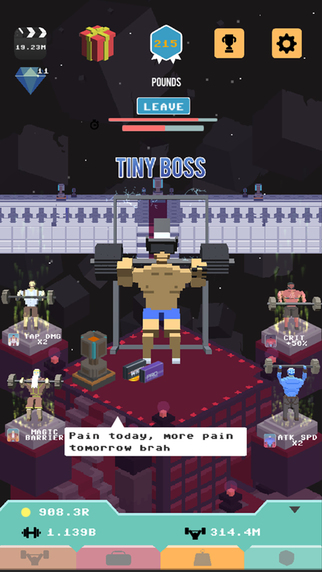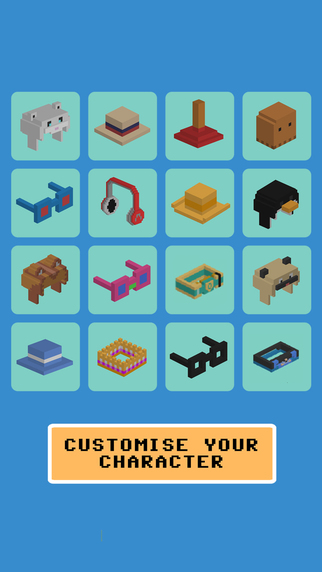 iTunes Description
The idle clicker bodybuilding game you've all been waiting for! Download now for free!

Do U Even Tap has endless bodybuilding gameplay that will allow you to tap for eternity, or until leg day, because we all know you skip it brah.

Log into Game Center or Facebook and compete with your friends to out tap their baby weights! See who can lift the heaviest pound for pound! Light weight!
Forum Thread: Do U Even Tap? (by Tiny Town Studios)
---
dotorio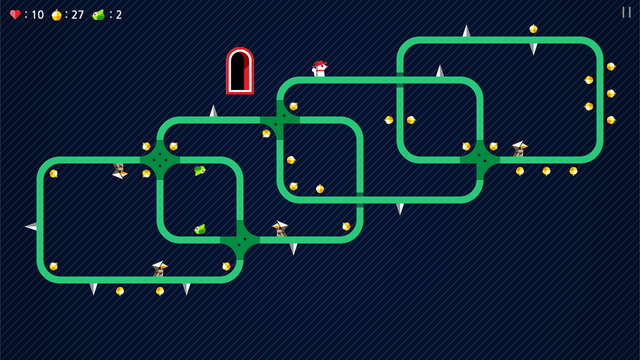 iTunes Description
Going This Way and That Way
Here and There Spinning Round and Round
Gather Acorns and Escape Through the Exit!

Simple One touch Manipulation! Various Stages!

Red-hatted Dotorio Wanders the Maze in Search for the Golden Acorns. Dotorio is a fun game gathering acorns in the maze, escaping to the exit. How to play this game is simple. Touch the screen and exit through the right path after avoiding obstacles and the monks. If you catch all the acorns and the green bugs, the exit will open. From the simplest stages to the challenging stages with various gadgets, 122 various stages await you.

Explore the game with Dotorio!
Forum Thread: dotorio (by dagagada)
---
Flying Slime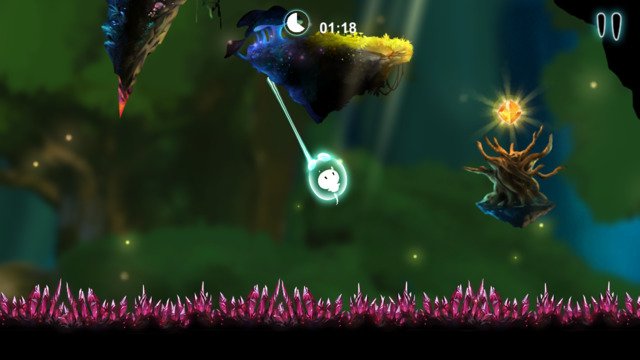 iTunes Description
Little slime uses their tentacles to travel around, moving like the spider man. Smart slime their special skills to elude the harvester in survival mode. Try to find out the spirit stone in single mode.

Slime live their happy life in the forest, they play around and have fun with each other, however, something happened…

Greedy human break the peace, trees fall down with the noise made by harvester machine, Slime have to leave. But one little slime named slmie wants to save the forest , the only way is find out the spirit heart to rebuild the forest.
Forum Thread: Flying Slime (By Firefish Interactive Technology)
---
GODGAMES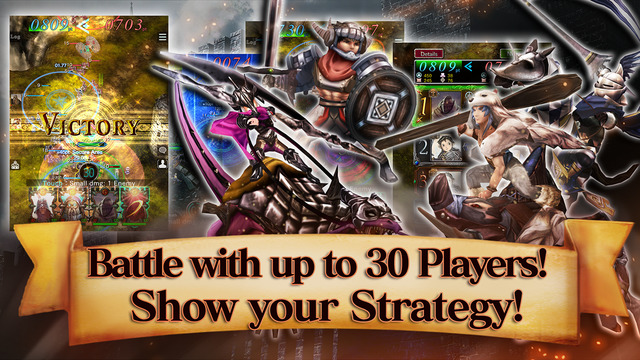 iTunes Description
al-time Simulation Battle to compete against players worldwide!
Mankind! Dragons! Goblins?! Control various Units and prevail with your own Troops!

[Do you have what it takes to be a God?]
You will join "GODGAME" the battle to decide the next God as a candidate called "Successor".
Create God's army by assembling heroes, monsters, and famed creatures in order to rule the GODGAME to become the top Successor!

[Compete anytime, anywhere with players worldwide]
Just 3 minutes a match! The free-in battle system sets you free from the fuss of creating match room or waiting for members. It is easy to enjoy an online match with players far away, with your spare time.
Forum Thread: GODGAMES (by ASOBIMO,Inc.)
---
Jumpy Llama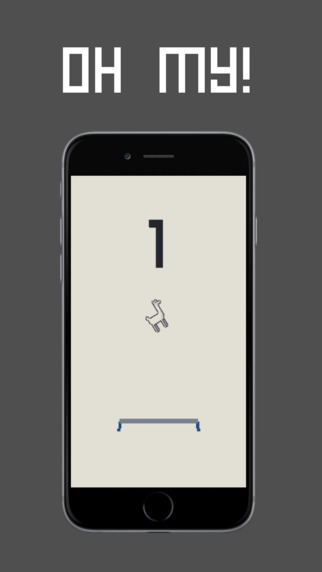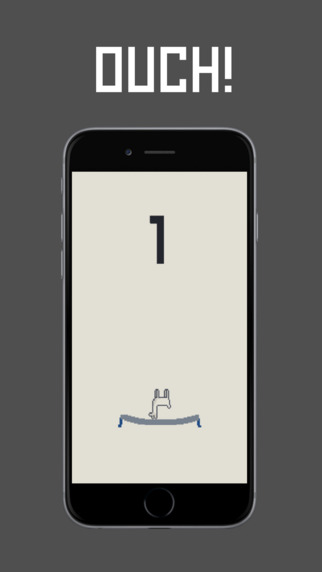 iTunes Description
Welcome to Jumpy Llama, a causal arcade game that's easy to play, yet impossible to master! The game is simple: become the llama, bounce on the trampoline, and flip to high score stardom. Skillfully bounce and flip as you collect the 10 different llama costumes and set records on the llama leaderboards.

Playing is simple: watch as the llama bounces on the trampoline and when in the air touch/tap the screen to make him flip! Make sure to stick the landing or else you'll lose or go flying off the edge!
Forum Thread: Jumpy Llama – A Llama Flipping Tale (by Luis Gonzalez)
---
Jurassic GO – Dinosaur Snap Adventure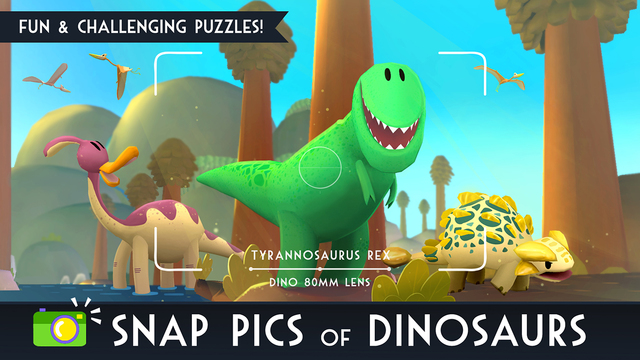 iTunes Description
Get ready for your next Jurassic GO adventure – Join The Captain to photograph the rarest, funniest, and wildest dinosaurs of ALL TIME!

Discover extraordinary and quirky dinosaurs in this amazing Jurassic Adventure. Snap their photos and build the greatest Dino Museum on Earth! With incredible animation and a relaxing soundtrack, kids and adults alike are sure to love the heartwarming cast of dinosaurs such as the mighty T-Rex and mischievous Raptor waiting to be discovered in Jurassic GO: Dinosaur Snap Adventures!
Forum Thread: Jurassic GO – Dinosaur Snap Adventures (by BebopBee, Inc)
---
Kooky Bird – Wake Them Up!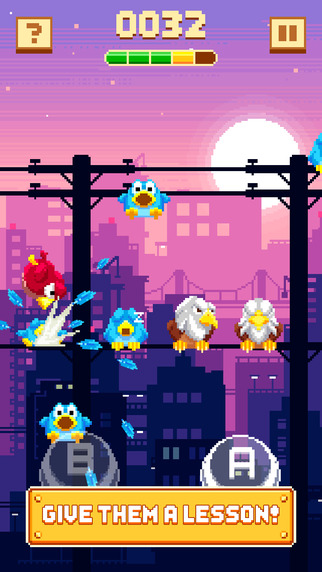 iTunes Description
When the night comes, all the birds are falling asleep. Suddenly, the naughty birds come. They are drinking, singing in the middle of the night. All the birds are being insomnia. Although very unpleasant, but no one dared to stand up against disruptive birds.
When they get drunk and fall asleep, a brave bird stands up to give them a lesson.
Wake them up!
Forum Thread: Kooky Bird – Wake Them Up! (by Renolc)
---
Mars Rush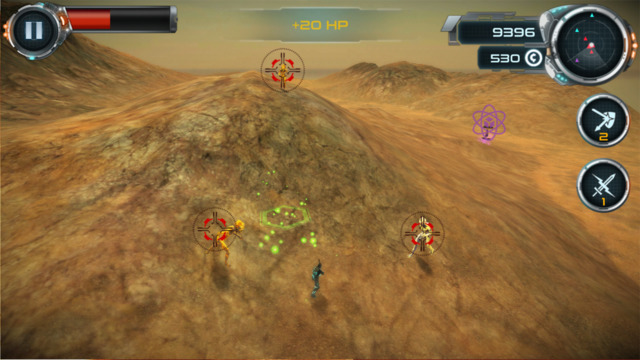 iTunes Description
Help space heroes to survive on Mars.

* Explore Mars with your cool crew!
* HD graphics!
* Cool upgrades!
* Huge weapons arsenal!
* Lightning fast swipe controls!
* Challenge your friends!

Join the Mars survival adventure!
Forum Thread: Mars Rush (by Liviu Rau)
---
Mobius Final Fantasy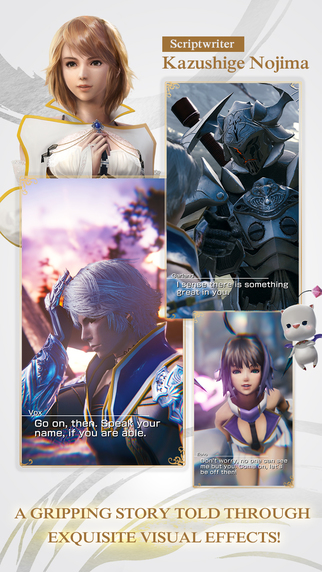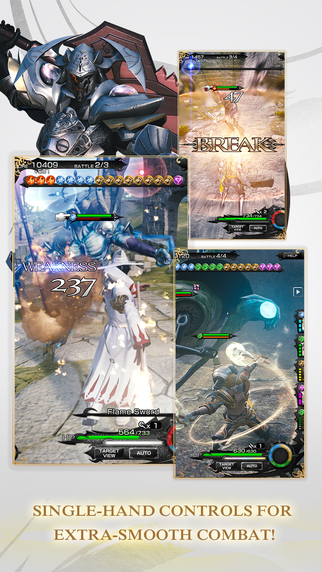 iTunes Description
MOBIUS FINAL FANTASY: The newest game from the team behind the main franchise!

Key Features:
■ A deep story and stunning visuals. Experience an exciting story penned by Kazushige Nojima of FINAL FANTASY VII and FINAL FANTASY X fame, visualized with 3-D graphics never before seen in an RPG for mobile phones! Each chapter release will be accompanied by grand in-game events adding new playable content and exciting customization items for your character!

■ A new and refined RPG turn-based battle. Experience a new battle system specifically designed for mobile devices, creating highly tactical battles where each action flows into the next, chaining attacks and abilities in a rhythmic flow that brings destruction to your foes!

■ FINAL FANTASY's vaunted "Job System" returns. Delve into a deep character customization system allowing for a near limitless number of combinations between job classes and specialized elemental abilities. Choose your job, build your "deck," and destroy your enemies!
Forum Thread: MOBIUS FINAL FANTASY (by Square Enix Inc)
---
Ollie Cats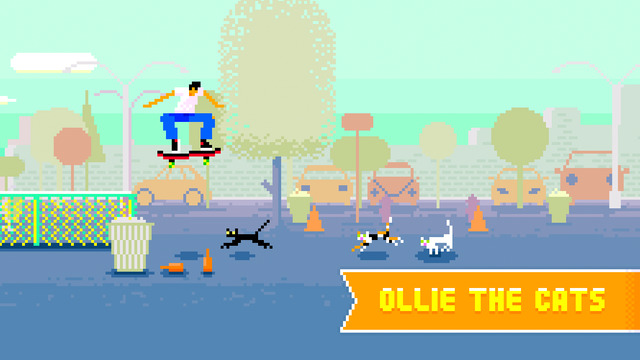 iTunes Description
OLLIE THE CATS, just like the title says. This fun and easy to play skateboarding game positions you and your board against an endless stream of pesky cats! Swipe anywhere on screen to perform a variation of skateboard maneuvers, including flip tricks and grinds.

But wait… THAT'S NOT ALL, try playing the game as a cat! That's right… as a skateboarding cat… A SKATEBOARDING CAT! DO IT!

PLUS… original chiptune music and effects
Forum Thread: Ollie Cats (By Charles Harrison)
---
One Show Only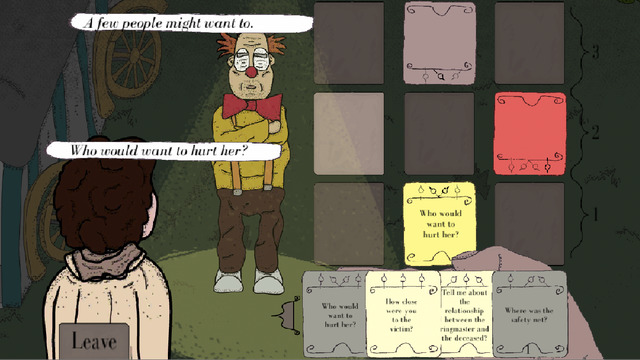 iTunes Description
One Show Only is a detective game where you interrogate witnesses to a crime by playing a card game against them.

-Feel like a detective and interrogate the 5 witnesses to the crime.
-Every witness has information you can acquire by playing the card game against them.
-A unique combination of game mechanics and narrative.
-Hand drawn comics for the intro and the dramatic ending.
-A gritty art style that complements the tone and setting of the game.
Forum Thread: One Show Only (By Tristan Dahl)
---
Pixel Disc Golf 2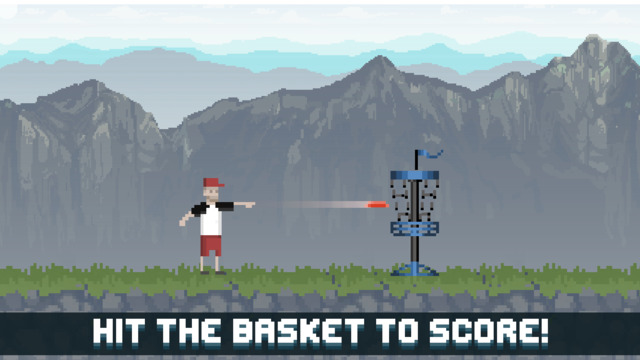 iTunes Description
The disc golf phenomenon of the 2014 is now back and better than ever!

New features:
– Level editor
– Real life pro-players
– Stunning graphics
– 100+ collectable discs

and much more!
Forum Thread: Pixel Disc Golf 2 (By Sapeli Studio)
---
Reach the Sky: Endless Retro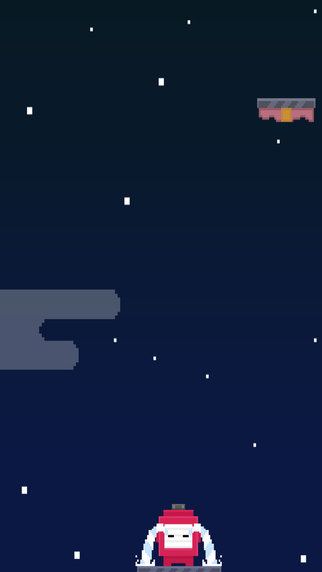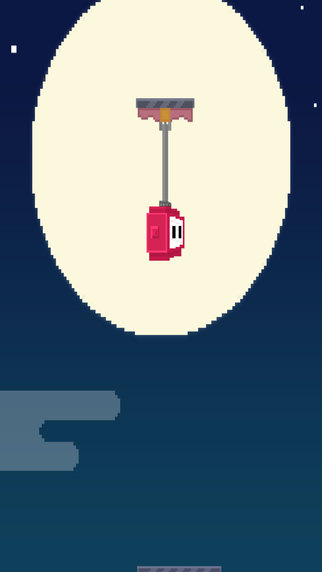 iTunes Description
It left the earth alone and has small wish to reach out to the endless sky and fly over into the space.
Help this 'Tiny Guy' to reach the endless sky.

The idea is very simple, sky bridges move horizontally above you at different speeds/heights and you must launch a rope to attach to it. If you miss the game is over, but if you hit the bridge right in the middle you'll advance and get a higher score.
Forum Thread: Reach the Sky: Endless Retro (by Soon Buhm Kwon)
---
Rogue Ninja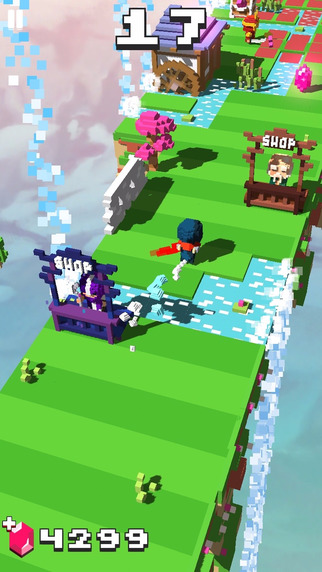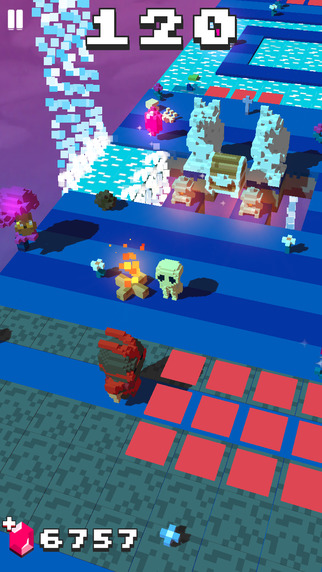 iTunes Description
Run, dash, smash enemies, hide in bushes, run on water or dive in it and go as far as you can in this awesome free arcade game!

You play as a super fast ninja and your goal is to move quickly to collect rubies and to beat all your friends. Complete missions to unlock medals and show to the world you're the best Rogue Ninja player!

Open chests and pick up diamonds to unlock tons of new characters, from a fast ninja to a big robot, a classy spy, a dangerous spartan or a creepy zombie!
Maybe you'll find your favorite Youtuber too…
Try to collect them all!
Forum Thread: Rogue Ninja (by 8SEC)
---
RPS.zone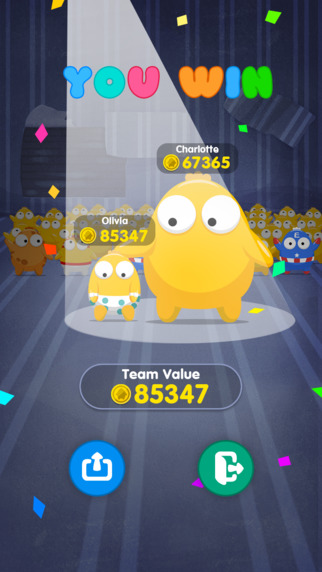 iTunes Description
RPS.zone is a Rock-Paper-Scissors game that allows you to play with people around the world in REAL TIME.

Use your RPS strategies to win as many players as you can to build your team to compete with other teams in the world!

Enjoy RPS.zone and meet all members of Eggy's family.

We hope that you will love RPS.zone! 🙂
Forum Thread: RPS.zone (by .Com)
---
Shady Brook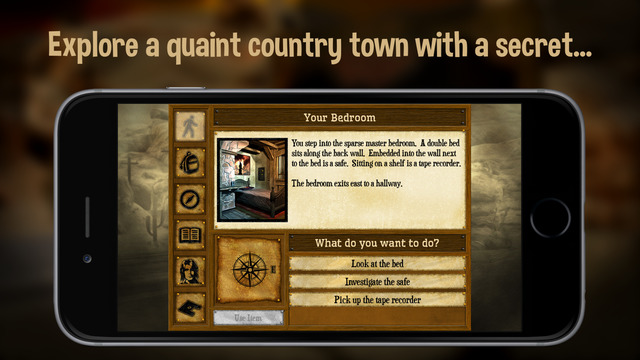 iTunes Description
Relive the days of classic gaming with Shady Brook​​, a dark and mysterious text adventure. Inspired by the television series Twin Peaks, Shady Brook places players in the role of author Jake Torrent in his search of a small town's twisted secrets.

Shady Brook puts a unique spin on classic interactive fiction, combining classic room-based explorative text game mechanics with a stylish graphical interface. It plays like an interactive novel. You make a series of choices that determine what happens next in the story. But unlike in traditional gamebooks and visual novels, Shady Brook also features more advanced adventure-based game mechanics, including locations to explore, items to interact with, characters to meet, and puzzles to solve.
Forum Thread: Shady Brook (By Christopher Brendel)
---
Sports Hero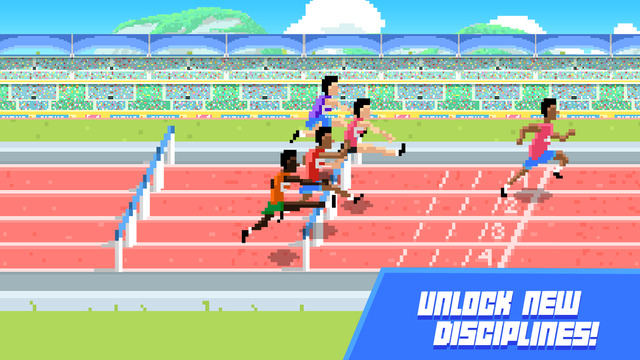 iTunes Description
The TRACK & FIELD game of 2016 is finally here! Enjoy the RETRO-STYLE visuals and play against your friends on one device in the PLAYER VS. PLAYER MODE or take part in the big competition to LEVEL UP and UNLOCK NEW DISCIPLINES!

100m SPRINT
WEIGHTLIFTING
JAVELIN THROW
50m SWIMMING
110m HURDLES
LONG JUMP

Take your NATIONAL TEAM to the PODIUM of the biggest sporting event in the world!
Forum Thread: Sports Hero (by cherrypick games)
---
Tap Hero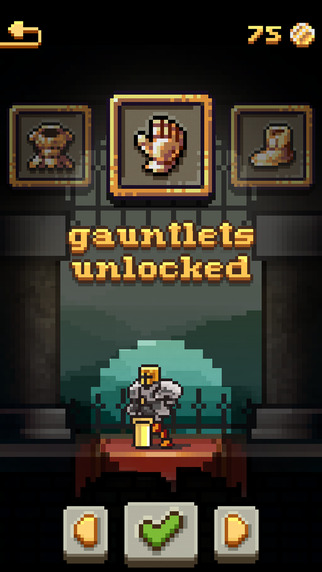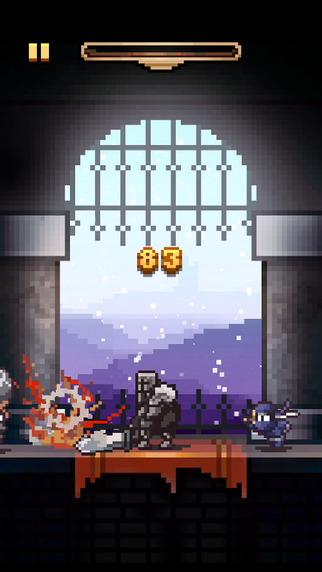 iTunes Description
Tap Hero is a deadly and extremely addictive pixel art adventure game. Remember, if you even miss once, you will die. Stay alive for as long as you can and reach the top of the leaderboard! To aid you with your quest, your Hero will perform a Powerful Special attack when your Super Bar is full! Upgrade your armor, weapons, get an extra life, and fight for the glory of Pixel Kingdom!
Forum Thread: Tap Hero (By Michal Walaszczyk)
---
Tap Sports Football 2016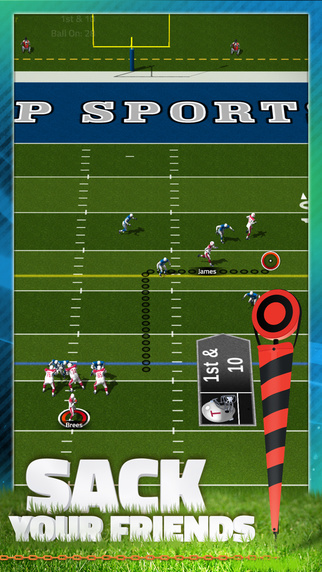 iTunes Description
Build your top football team using real pro football players then challenge your friends in a complete football experience on your mobile device! Tap Sports Football 2016 features simple controls, amazing graphics, exciting plays and real stats giving you the power to create your own team with players from all over the league!
Forum Thread: Tap Sports Football 2016 (by Glu Games Inc)
---
Throw2Rio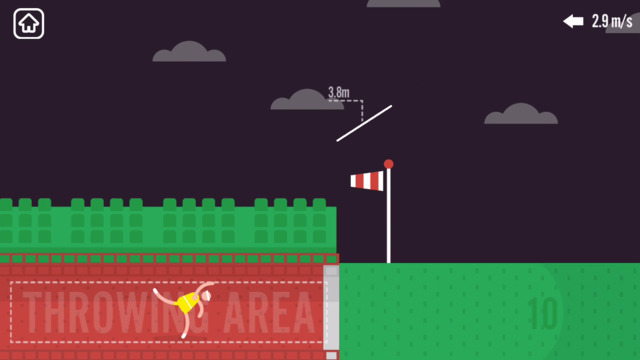 iTunes Description
Javelin throwing in a brand new style. Stay on green, run as fast as you can and make a perfect throw.
Win medals, gain experience, improve your skills, beat the world record and your friends!

Let's feel like in Rio during Olympics – simply throw as far as you can, Throw 2 Rio!
Forum Thread: Throw2Rio (by Digital Melody Games)
---
Trending Topic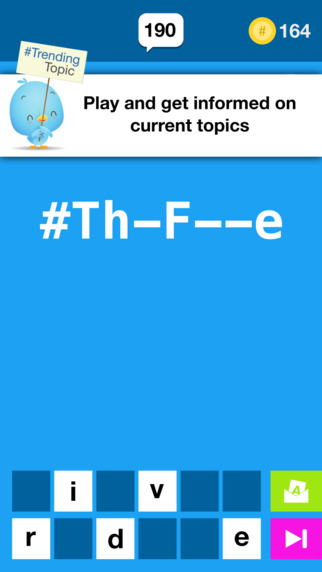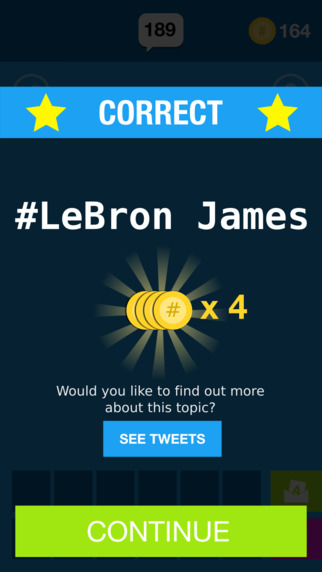 iTunes Description
Are you curious to discover if you can solve Twitter's trending topics? Download Trending Topic and enjoy an original new game. Getting involved and engaged in the entertaining process of solving treding topic-clues globally and in your country you will stay up-to-the-minute by being the first to find out what happens in the world.

New challenges await for you every day and every hour. Play and stay informed at the same time.

The most exciting feature of the game is that you discover the latest trends through playing. Imagine you are clue-solving a trending topic, which shortly after is in the news on TV. Or imagine you are watching a football match and realize that the question that comes up refers to the forward's name of one of the teams. In short, this is a game that will surprize and engage you. Try it out, it's gratis!
Forum Thread: Trending Topic (by ZenBrains)
---
Trucker Parking Simulator 2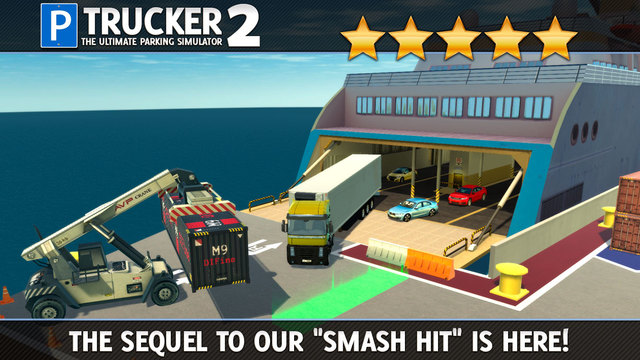 iTunes Description
Get the sequel to our "Smash Hit" TRUCKER Parking Simulator! In Trucker 2 you've been promoted to the first rung of your Career Ladder! Collect to trailers and complete delivery jobs for clients at the Shipping Docks. Earn your seat in bigger and better trucks to access more advanced jobs, with longer loads, bigger trailers and more valuable cargo! Trucker 2 is an intoxicating mix of Precision Driving, Parking and Spatial Awareness in some HUGE Monster Rigs!
Forum Thread: Trucker Parking Simulator 2 (by DesignerApps)
---