Lost in all the hysteria over the potential for virtual reality is the Samsung Gear VR. The Gear VR might be the most mature virtual reality solution yet, not only because the hardware is made in partnership with Oculus, but because the third revision of the Gear VR is set to hit. With the new Galaxy Note 7 announced at Galaxy Unpacked 2016, the Gear VR's latest revision was part of the festivities, bringing some improvements and one feature that could prove useful to the device's future.
The Gear VR is now available in a darker blue as opposed to the white. The white was also on the interior, and it reflected external light. This, along with thicker padding, should help with immersion, not to mention the 101-degree field of view over the previous model's 96-degrees. The touchpad on the side of the headset has been reverted to a flattened version instead of the ridged one they were using before. The new Gear VR uses a modular connector to support both micro-USB and the Note 7's USB-C, and what's great is that this port can now transmit data as well as receive it. This should help with accessories and controllers. Bluetooth wireless is convenient, but it can be problematic in use, so having a transmission-capable port should help.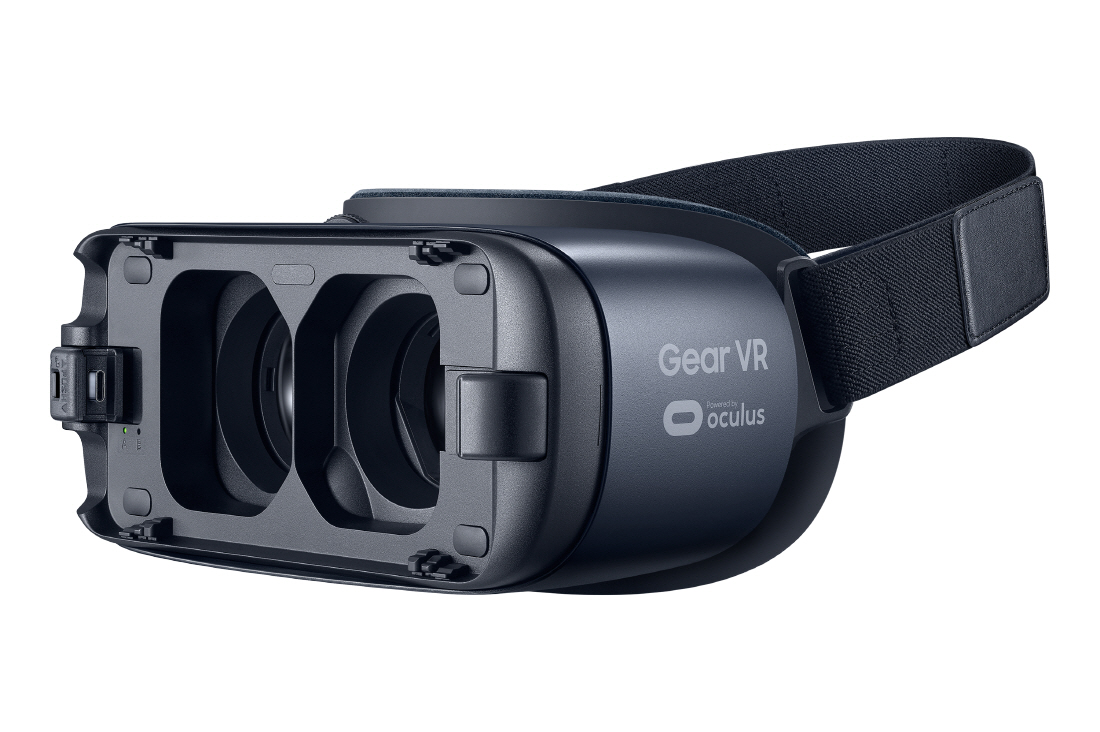 The new Gear VR will be available for $99 (though you can often get it bundled with phones for free), and considering that it's got one of the longest-running VR stores, and has had support from Samsung for years now, it might be worth checking out if you are interested in VR and have a Samsung phone.