It's once again that time of week when a flood of new games hit the iOS App Store. As usual, there is a ton of stuff on offer this week, including a few big-name games we've been waiting to arrive or exit their soft-launch period. Check out the full list of games below and be sure to visit the forum threads for each to see what others are saying about this week's haul, and as always be sure to let us know which games you'll be picking up in the comments section below.
---
Blue Angels – Aerobatic Sim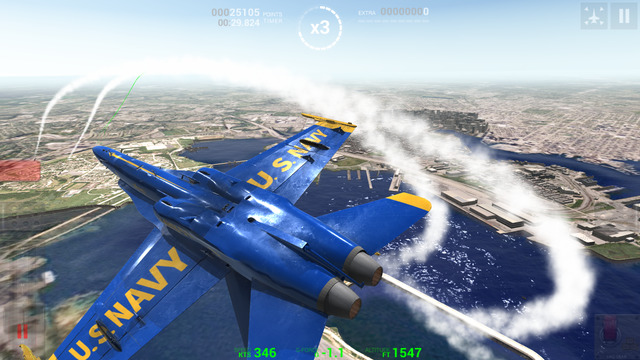 iTunes Description
Become part of the BLUE ANGELS TEAM; try the aerobatic simulator licensed by the U.S. Navy!

Experience flight at 400 mph just 18 inches from your partner's wing and face the challenge of official maneuvers aboard F/A-18 fighter jets and a C-130 transport aircraft. An assisted driving system allows everyone to learn even the most extreme stunts and thanks to the three play modes, anyone can experience the thrill of a real aerobatic pilot according to their abilities. Do you think you are really an expert? Compete with the simulation mode and push your reflexes to the maximum!
Forum Thread: Blue Angels – Aerobatic SIM (By RORTOS SRL)
---
Bomber Bots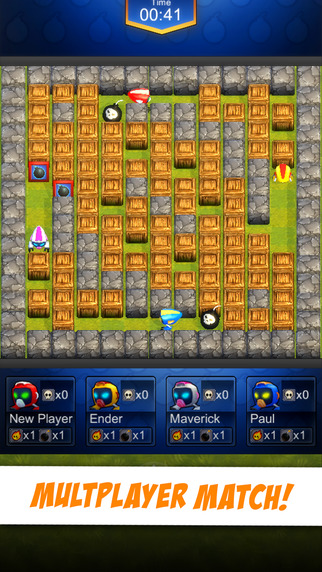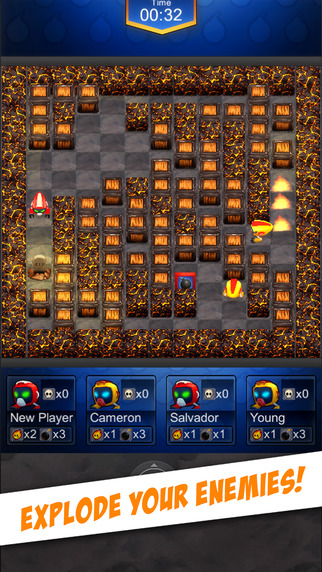 iTunes Description
Move the robot in the corridors and drop your bombs to destruct the obstacle and the enemies!
You can get extra power taking the cards that appear into the scenario.

The more explosions you set off, the higher your score. Just be careful not bomb yourself!
Forum Thread: Bomber bots (by Texas PFCG Aplicativos Ltda)
---
Carpcraft: Carp Fishing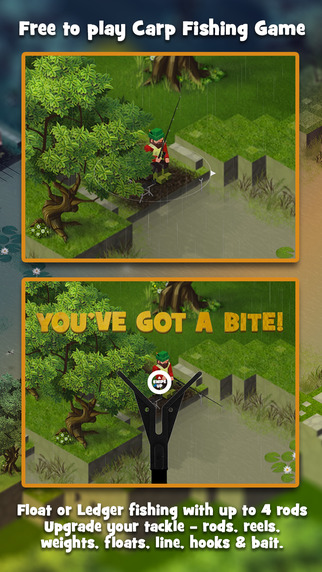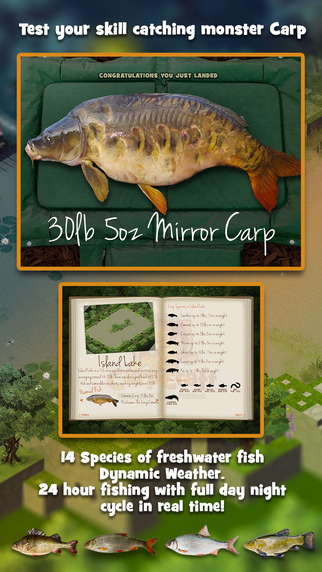 iTunes Description
Carpcraft is a real time carp fishing game that allows you to experience the thrill of carp fishing wherever you are at any time of the day or night.

Use your skill and knowledge to catch Carp. Learn our virtual lakes, find out the best tackle, rig and bait to catch yourself a monster carp. Carp craft isn't your traditional 3D Carp Fishing Simulator, it's far more strategic than that. Landing a double figure carp isn't easy, have you got the patience and skill to land a named fish like Pecks or Big Lin?
Forum Thread: Carpcraft: Carp Fishing (by ZXDigital Ltd)
---
Champions of Arcadia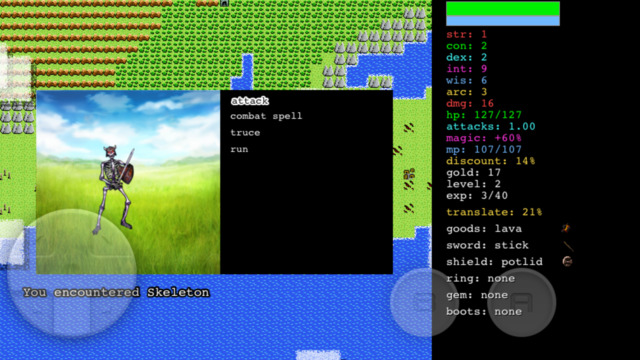 iTunes Description
This is a game created out of my combined love for 16 bit RPGs and modern multiplayer arena games. Your mission is to carefully level up your character and buy better equipment and slay the Dark Dragon to save the people of Arcadia. Explore the forests, hills, towns, dungeons and deserts of Arcadia and take risks to get ahead of the others!

But you have to do this before up to 7 other players beat you to it! Although you can't directly see other players on the map, you can see various hints of where they are and use that to find them or avoid them. Choose from a wide selection of Champions each with unique spells, stats, strengths, and weaknesses. Champions are carefully and continuously balanced, I love all my Champions and want all of them to be potentially great!

The free champions in CoA will always be free, but you can unlock new Champions by paying for content. These new champions will either be identical gameplay wise to the free champions, or new classes with unique and challenging play styles. When you win a game, you'll receive a Key. You can spend a number of Keys to receive substantial discounts on unlockable items in the store.
Forum Thread: Champions of Arcadia (by Devin Passage)
---
Chaos Legends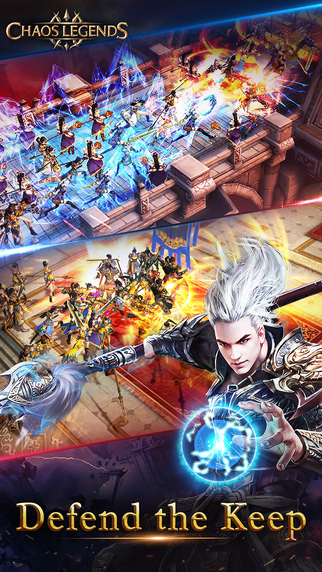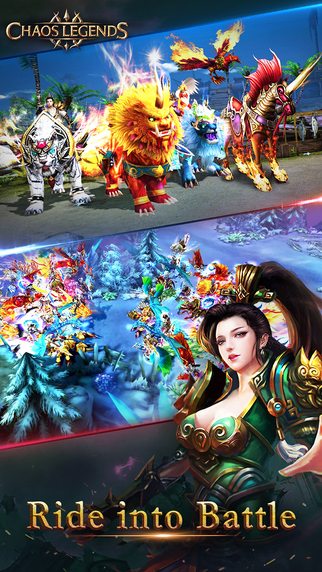 iTunes Description
The land lays torn apart by civil war, as a once mighty people ruptures into two rival nations in an endless struggle for dominance. As the forces of men plot ever more unforgivable aggressions upon one another, an unseen evil lingers in the darkness, growing stronger with each passing day. Mystical forces are at play, as demons and monsters ascend for their hidden reaches to lay waste to the vulnerable realm of man. This is a time of chaos, where danger hides around every corner. It is the stuff of legends, will you rise to the challenge?
Forum Thread: Chaos Legends (by Snail Games USA Inc.)
---
Colorcube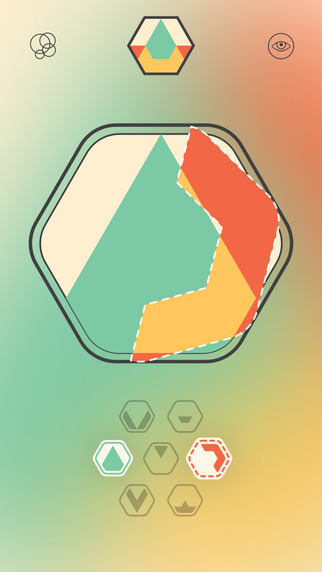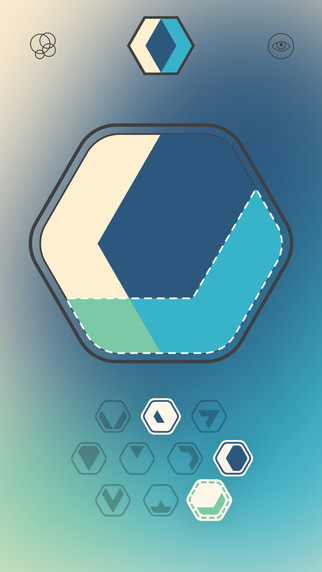 iTunes Description
Turn pieces and blend colours in this minimal yet visually stunning puzzler.
Over 200 handcrafted and challenging levels.

Features alternative colour schemes for all common colour deficiencies.

A cooperation with award winning board game designer Dieter Stein.
(www.spielstein.com)

Original soundtrack by Sean Dhondt.
(www.manoeuvresband.com)
Forum Thread: Colorcube (by Next Apps BVBA)
---
Colorpede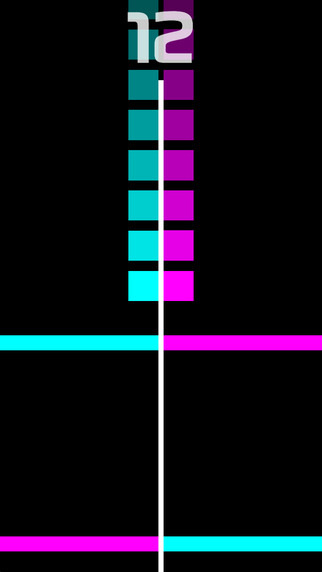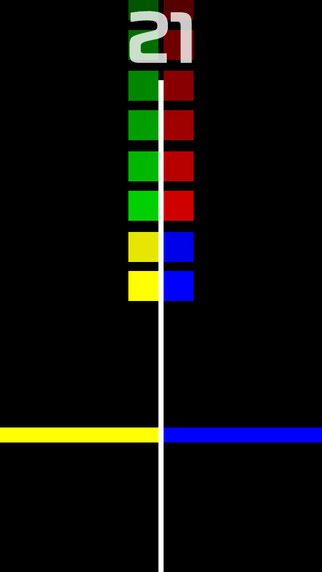 iTunes Description
Switch the Colorpede using one tap controls to match the oncoming colors. WATCH OUT – match the wrong color combinations and you'll have to restart.

How far can you get?
Forum Thread: Colorpede (by Umbrella Games LLC)
---
Crusader Kings: Chronicles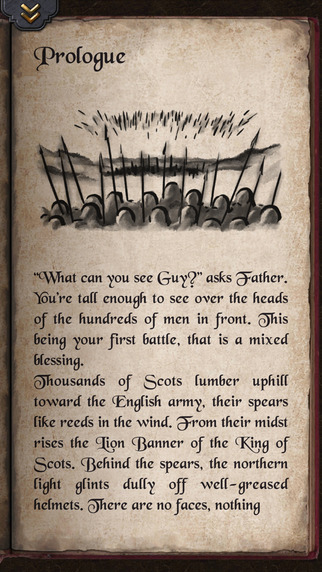 iTunes Description
Crusader Kings: Chronicles is an interactive text based game that puts you in the shoes of Guy de Rose as you make your own choices in defending the castle, riding into battle, plotting cunning plans and maybe even engaging in a bit of carnal sin! Crusader Kings: Chronicles takes place in the middle of the war-torn borderlands, where the Scots and the Brits battle for the power and all sense of chivalry is only skin-deep.

Retold through the words of the renowned author M Harold Page you must try to save your inheritance, your life and your humble castle from the hands of a ruthless enemy knight, out to claim what your father left you. Are you going to solve your problems with brute force, with cunning or by trying to be a better man than your adversary and appeal to his sense of honor?
Forum Thread: Crusader Kings: Chronicles (by Paradox Interactive)
---
Cubway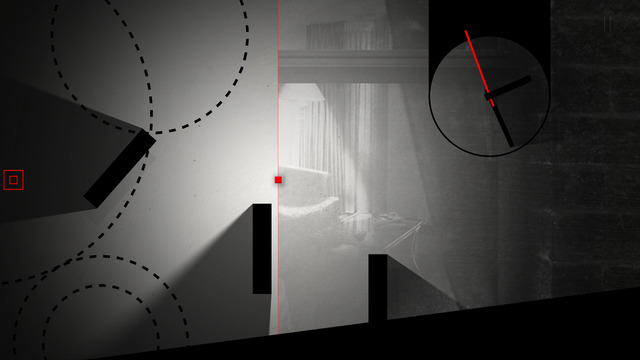 iTunes Description
Cubway is a journey with an abstract story of lifecycle of rebirth, called Samsara. Guide the cube through the long way full of dangers and difficulties, visit many interesting and mysterious places.

Mechanics of the game are concentrated around different types of interaction with the obstacles. Some of them are: finding correct spot to overcome the obstacles, blowing them, correct timing of your movement, avoiding dangers, changing your movement directions by the switchers and many more.

All this is accompanied by beautiful background arts that tell an abstract story, unique animations, minimalistic graphics, different astonishing effects, and relaxing ambient.
Forum Thread: Cubway (by ArmNomads LLC)
---
Dandelion'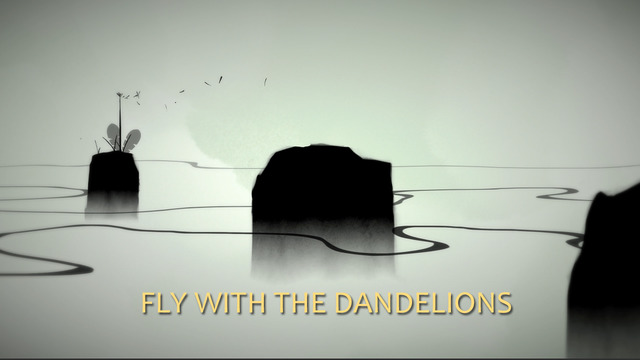 iTunes Description
Dandelion is a simple yet philosophical game. Normally speaking, it is a 2D mobile puzzle game. You helps the dandelion to spread seeds among the mountains and caves. The main mechanics include shifting your perspective and striking the screen to blow seeds through the wind. Your aim is to bring life to every corners of the world.
Forum Thread: Dandelion' (by Jiadi deng)
---
Days of Zombie Survival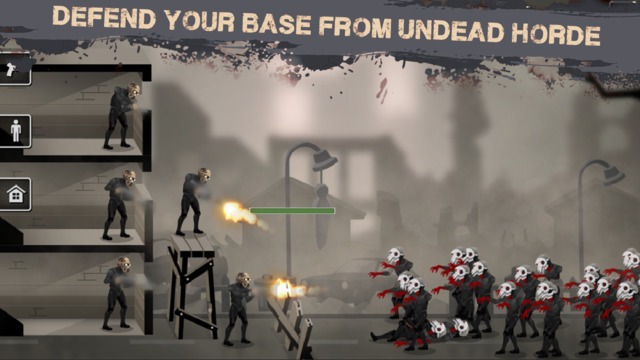 iTunes Description
lcome to the zombie apocalypse! Fight against walking dead, raise up your skills and upgrade your base – do your best and survive at all costs with Days of Zombie Survival! Your old life has ended, and now your task is simple – kill zombies and survive! Kill zombies and earn points to upgrade your base and raise up teammates – to kill even more zombies! Use earned skill points to level up your teammates as you wish – raise accuracy, the rate of fire, hit points and other characteristics! Try different skill combinations on different teammates and create your own zombie-slaying strategy!

As days pass zombies become stronger, and they will become even more powerful during night time. Collect various inventory items for additional strength, improve your base and be ready to deflect incoming horde of hungry dead! Just tap your gun to shoot and kill – the faster you tapping, the faster your gun is shooting! Check different guns and try to unlock all of it to choose the best weapon of zombie destruction! Stop the zombie plague, improve your skills and skills of your teammates, upgrade your base and have fun with Days of Zombie Survival game!
Forum Thread: Days of Zombie Survival (by Games Banner Network)
---
Dead Shell: Roguelike RPG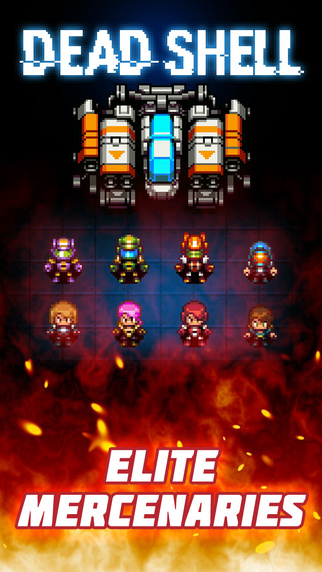 iTunes Description
Blaster-wielding mercenaries vs beasts from the labyrinth: who will win? You're commanding a die-hard assault squad. Destination: Plutonia, a settlement on a Doom-4 class planet. Shuttle cargo: a range of lethal weapons, from axes and chainsaws to blasters and BFGs. Anything might come in handy in Plutonia, the Federation's most remote colony.

Scientists, miners, guards – all sorts of civilian personnel worked there until recently. A week ago, the Center received a mayday signal from the settlement. Demonic roars and screams of terror filled the comm channel, and then it fell dead silent.

It's time to descend into the infernal abyss and show the demons who's the boss here. Fight your way through all the circles of hell to reach the very bottom. Look cosmic evil in the face and emerge victorious.
Forum Thread: Dead Shell: Roguelike RPG (by HeroCraft Ltd.)
---
Doodle God Griddlers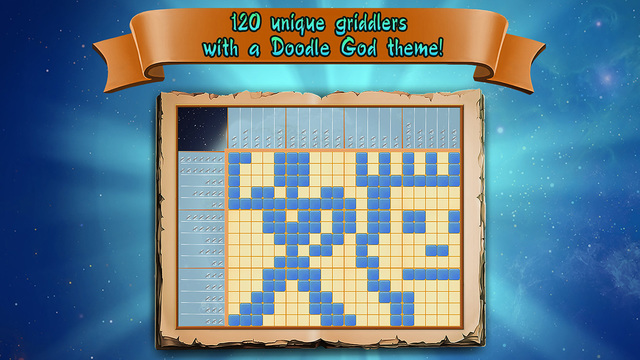 iTunes Description
Doodle God Griddlers is an exciting intellectual game for those who love logic puzzles and want to feel like a god. Discover six divine elements and protect them from destruction by creating new elements to build an entire civilization!This game is also known as Japanese scanwords, Japanese crosswords, nonograms, Japanese puzzles, hanjie, and picross. But whatever we call it, you're sure to enjoy playing it!Six divine elements will unlock120 griddlers of varying difficulty along with fantastic graphics and pleasant music – everything a refined connoisseur of nonograms could wish for!

Each level hides something special – creation, new eras and new elements areencoded in the picross grid. To make the game easier to get the hang of, we've added two tutorials – one for beginners and one for experienced fans of the genre.Let the god within you run freewith new Japanese crosswords! Get readyto discover divine elements and create new ones! Doodle God Griddlers is an amazing adventure in the world of hanjie!
Forum Thread: Doodle God Griddlers (by 8Floor)
---
Dunkers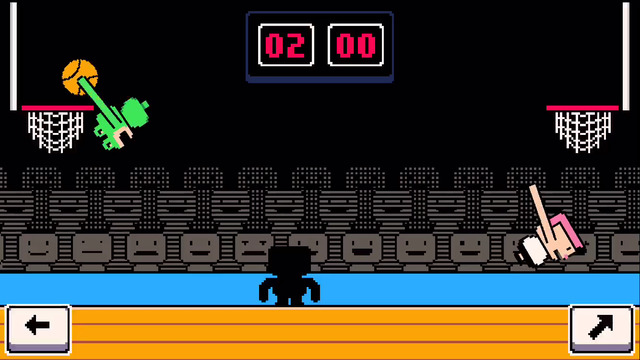 iTunes Description
Its time to hit the court for some crazy slam dunks. Steal the ball from your opponent then slam dunk it in the net.

Fight for glory in career mode or aim for a high score in arcade mode.

Play against a friend on the same device in 2player mode

Boomshakalaka!
Forum Thread: Dunkers (by Colin Lane)
---
Eden: The Game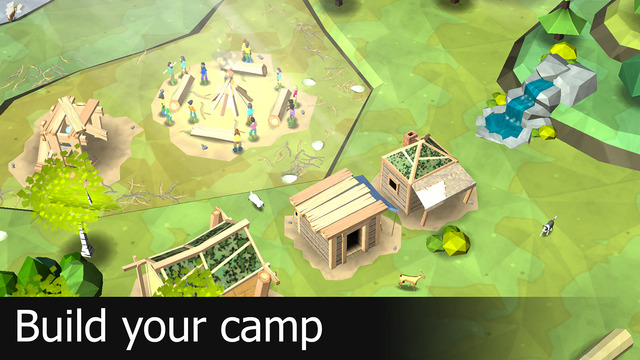 iTunes Description
"What if we could start again?"

Find out for yourself in this, the official game of the series, Eden, where you must help your very own community grow on the same remote Scottish location.

You're responsible for prioritising everything they must do every day; will you have them constructing more camp buildings? Farming? Hunting? Foraging?

Remember to keep the campfire burning brightly to keep morale up – and to customise and decorate the camp to make it feel more homely.
Forum Thread: Eden: The Game (by Channel 4)
---
Eldrian Legacy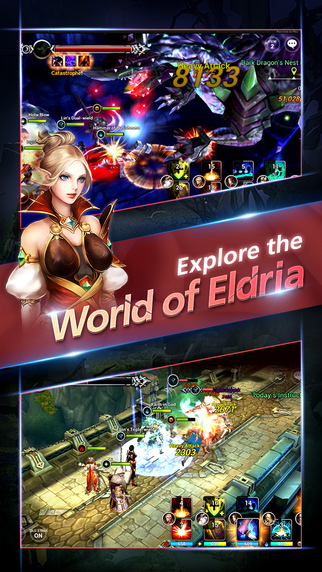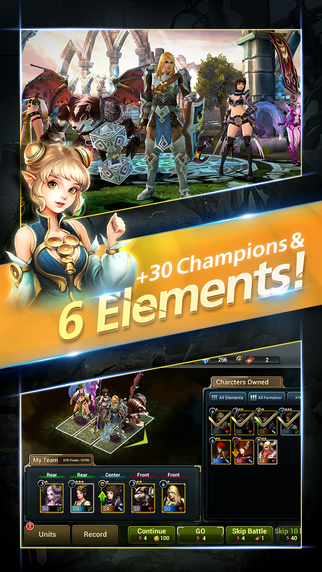 iTunes Description
Endless adventures in the vast world of Eldria!
Fancy Visual RPG [Eldrian Legacy]

From low class demons to legendary champions, go on an adventure with variety of units!

[Introduction]
◆ High-Quality 3D Champions!
◆ Form a Strategic Party with 6 Different Elements!
◆ Various Contents such as 'Adventure', 'Tower of Souls', 'Battlefield of Glory', and 'Mysterious Ruin'!
◆ Failure is not an Option When it Comes to Champions!
Forum Thread: Eldrian Legacy (by JOYCITY Corp)
---
EvenFlo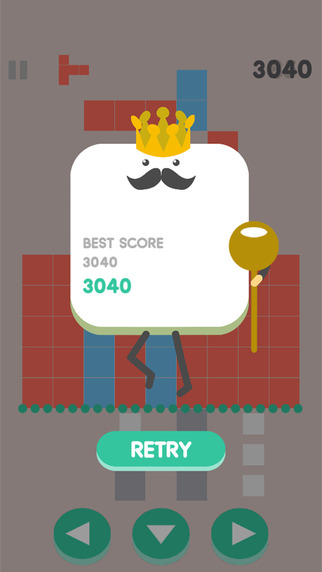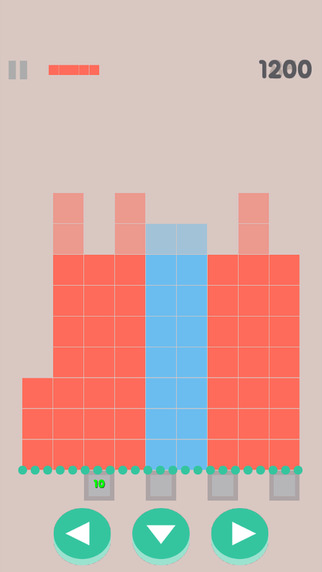 iTunes Description
A unique puzzle game with descending even lines and fixed odd lines.

EvenFlo is a puzzle game which you stack blocks in even lines. The rules are simple, but it is hard to achieve a high score. It seems like a classical puzzle but has a completely new system. It is familiar and unfamiliar at the same time.

Stack blocks in even lines and it will drop down. Fill up the empty spaces and a mission appears. Complete a mission to clear one line. Complete all missions to clear two lines. This makes odd lines to even lines and even lines to odd lines, making continuous combos possible. The higher you stack your blocks, the more combos you can hit.

I am FLIFLO, an indie game developer with a passion for making simple but slightly unordinary games.
Thanks for playing!
Forum Thread: EvenFlo (by Sungmin Kim)
---
Fancy Cakes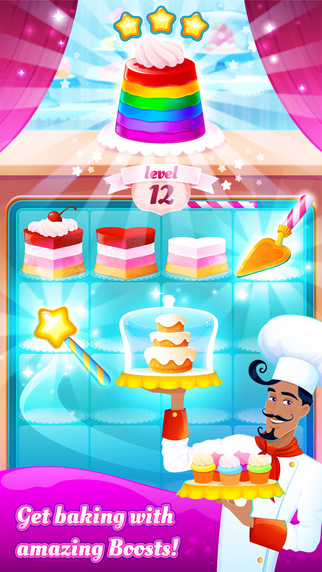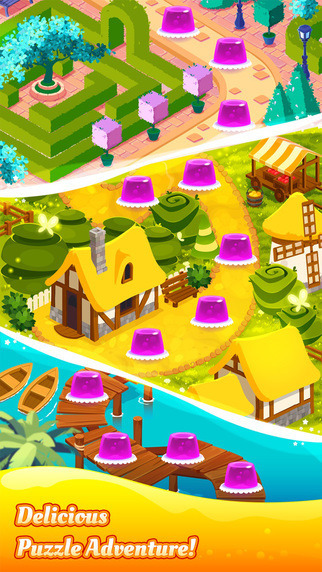 iTunes Description
Are you waiting in line? In the subway, plane, bus or taxi? Ditch the boredom & GET BAKING with Fancy Cakes! Bake gorgeous cakes, delicious cookies, mouth-watering muffins, scrumptious pies and plenty more! Float your way through amazing towns and immerse yourself in this innovative, addictive puzzle adventure that's hours of fun for everyone!
Forum Thread: Fancy Cakes (by Trimecore)
---
Firefall!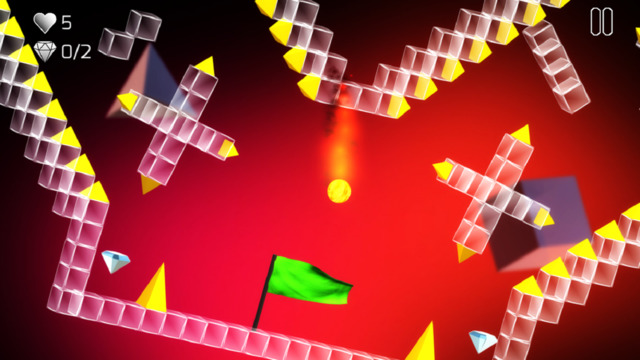 iTunes Description
From the 4x Apple featured game studio The App Ward, with hit games that have been downloaded over 5 million times – we bring you Firefall!

Download FireFall! and get ready to get addicted to this maze -maneuvering balancing act of a game.

Tap left or right to rotate the level around the ball and try to beat the level by collecting the jewels and avoiding all the obstacles!
Forum Thread: Firefall! (by The App Ward)
---
George: Scared of the Dark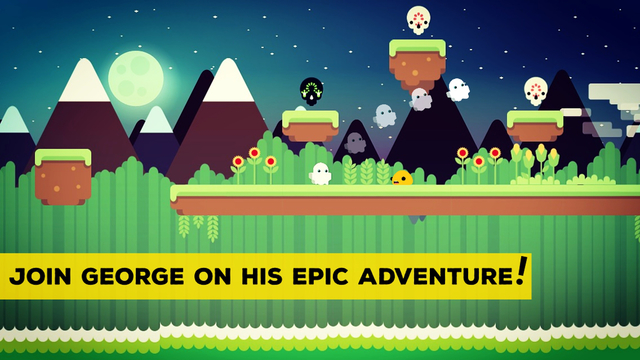 iTunes Description
George: Scared Of The Dark is a classic platformer adventure that follows George the Ghost as he sets out on his quest to battle his fear of the dark across an uncharted, and at times, eerie world.

A ghost who is afraid of the dark? Yikes! Help George conquer his fear in this charming platform game. Overcome 10 unique challenges, guided by a mysterious spirit and guide George to safety. Jump into the instantly fun gameplay and watch the story unravel. Discover the lighthouse and find out who lives in the small cottage.

Can you help George before his fear gets the best of him?
Forum Thread: George: Scared Of The Dark (by Wall West Ltd)
---
Get 13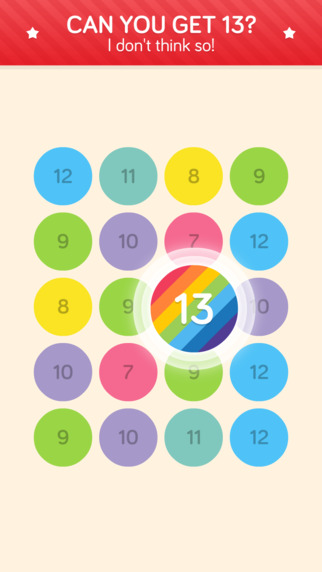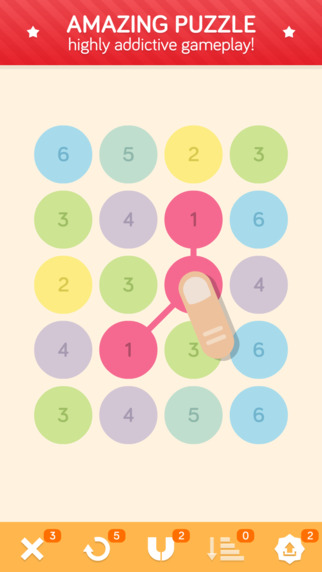 iTunes Description
Combine colorful circles until you get 13!
Tap and drag to combine 3 or more items to create a new grouping of numbered tiles.
Collect coins to use towards boosters that will help you in the game.

Very easy to learn but highly addictive, an endless challenge awaits!

Can you get 13? I don't think so!
Forum Thread: Get 13 (by Thumbspire Inc.)
---
Goat Turbo Attack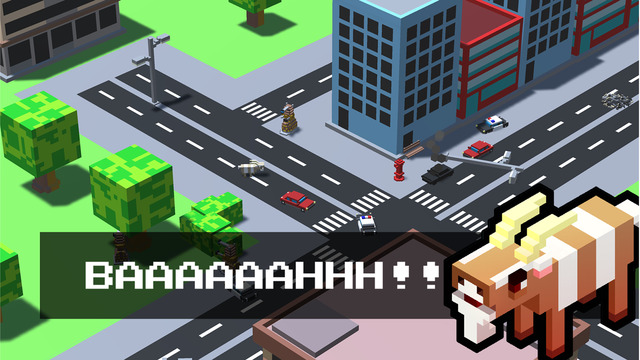 iTunes Description
You can be a goat.
You can be a goat and destroy everything.
You can be a goat, but also a Chtuluh, a Gotzilla, a Pig, a Unicorn, a Pug, a Bull and much more.

Take your imagination to new racing adventures! Race through the city, destroy everything that is on your way and collect coins. But be aware, because you're not alone! Escape the POLICE, the EVIL ROBOTS and the ZOMBIES! How long can you last?
Forum Thread: Goat Turbo Attack (GTA) (by Tiny Games)
---
Guild of Dungeoneering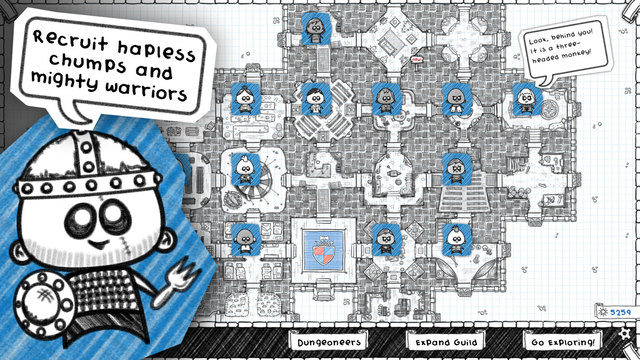 iTunes Description
Become the ultimate Dungeon Master as you bribe, entice and coax your heroes through their adventures on a quest to restore your guild to its ultimate glory! Guild of Dungeoneering is a unique turn-based RPG with a twist: instead of controlling the hero, you build the dungeon around him. Using cards drawn from your Guild decks, you lay down rooms, monsters, traps and of course loot! Meanwhile your hero is making his own decisions on where to go and what to fight. But will he be strong enough to take on the dungeon's overlord? In between dungeon runs and card based battles, manage your Guild building new rooms to attract new classes of adventurer and to expand your decks of cards with more powerful items and events.

Guild of Dungeoneering will reward you for purchasing now by giving you all future content updates for FREE! As each content update is made we will be charging a little bit more for the game. Our next major content update will add the Pirate's Cove expansion pack!
Forum Thread: Guild of Dungeoneering (by Gambrinous)
---
kubic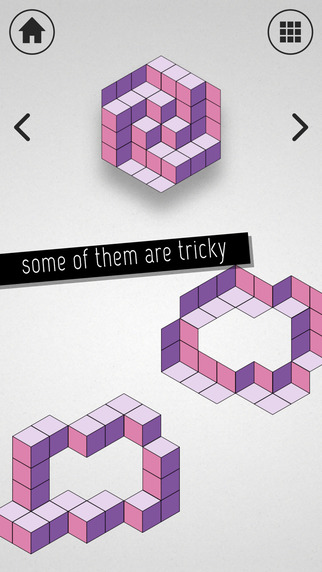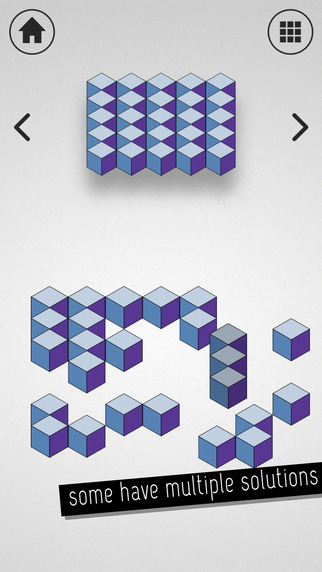 iTunes Description
kubic is a relaxing optical illusion puzzle game based on M.C. Escher's art, impossible objects and other geometric designs. The object is to construct the goal configuration from a number of pieces. Presented in a simple, clean design and minimalistic art, kubic is a premium game with no ads or in-app purchases. It's just your brain and 60 escher-esque puzzles.

Convex Concave puzzles from the Heaven and Earth game are included with permission. The puzzles were designed by Scott Kim, Puzzlemaster (scottkim.com), and the Heaven & Earth team. Game supports iCloud for progress syncing between devices.

Enjoy!
Forum Thread: kubic (by Appsolute Games LLC)
---
No Limits Rally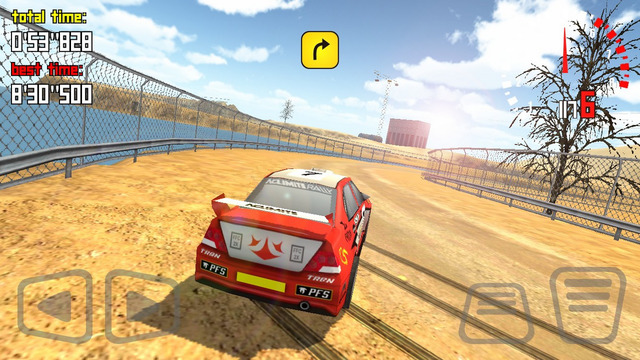 iTunes Description
An exciting arcade rally experience without limits for everyone!

Race around the world in 4 different locations.
Drive through dirt, tarmac or snow. Chalenge yourself against the clock in Time Trial mode and unlock new cars and stages.
Upgrade and customize your car and beat your personal best times.
Forum Thread: No Limits Rally (by Athanasios Rogkas)
---
Once Heroes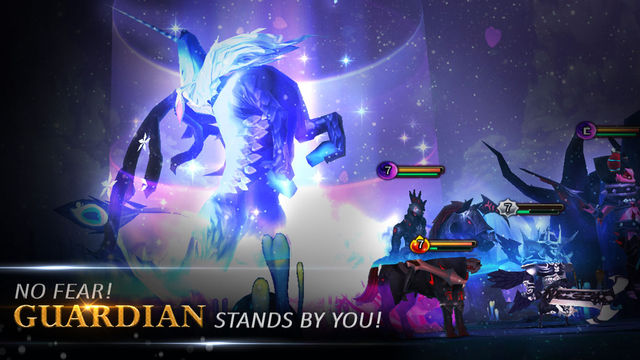 iTunes Description
Here comes the new generation! «Once Heroes»
Be the hero and save the world from the Armageddon Plan
Crush the evil monsters and defend your Kingdom
Summon epic guardians and experience endless dungeons
Forum Thread: Once Heroes (by YJM Games)
---
Out The Labyrinth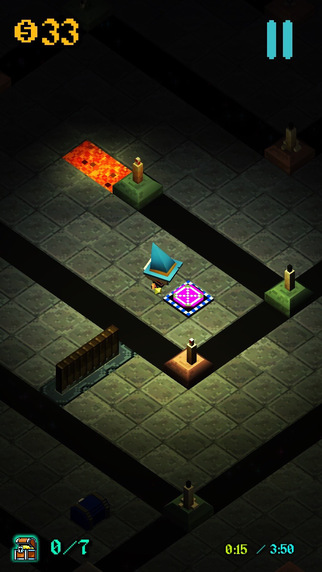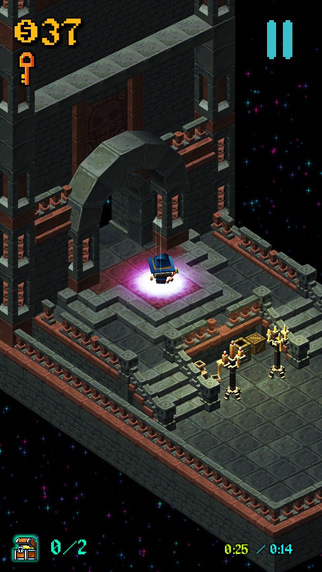 iTunes Description
Help the adventurer to exit the maze !. Enters all levels and you get over it, find the key that opens the final door, gets all the chests of coins and finish the maze in the shortest possible time to be the fastest. Watch out for the people of the labyrinths, the enemies do not see !.

Features:
-20 unique and challenging levels.
-Enemies who seek you.
-Exquisite soundtrack.
-Many obstacles.
-Levels of increasing difficulty.
Forum Thread: Out The Labyrinth (by Francisco Gonzalez Egea)
---
Over What Kill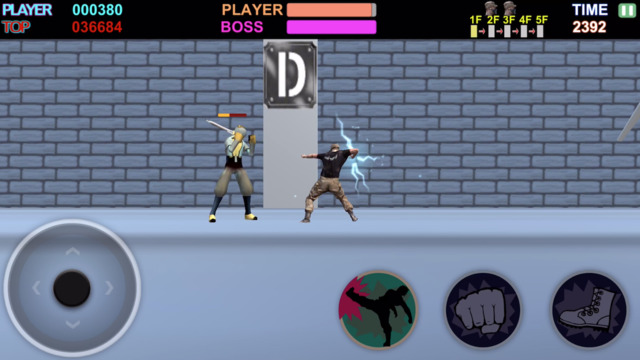 iTunes Description
kidnap my tiny girl friend. I must rescue now!!

This Game is Coooool Action~
Real Actions & Motions.

+ Bazuka kick, Shotgun Kick, Axe Kick, Fly Kick, Power Punch, Back Spin punch & kick .
+ 5 floor.
+ 5 Bosses.
+ various obstacle.
+ various enemy.
+ fantastic action & effect.
Forum Thread: Over What Kill (by Kim Bo Young)
---
ReRunners: Race for the World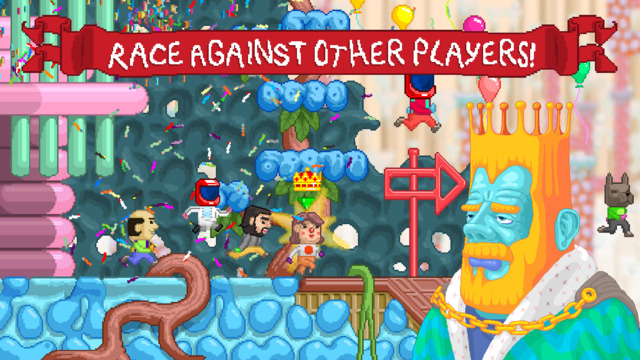 iTunes Description
Run, jump, and use devious weapons to become the fastest Runner of all time! Compete in breakneck, multiplayer races against friends and other people you don't care about!

Embark on an outlandish tale of good and evil, Tortoise and Hare, and fight your way towards the Race of the World, the greatest race in history! The fate of the universe rests between your thumbs!
Forum Thread: ReRunners: Race for the World (by Klang Games)
---
Risky Bee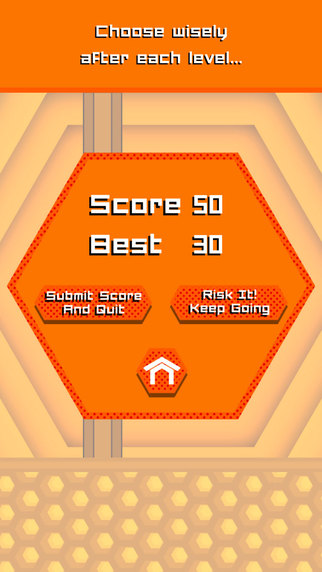 iTunes Description
Risky Bee is switching up the highscore-chasing formula, by putting you in charge of when your score gets submitted!

Collect honeycombs to increase your score, as you navigate through 10 obstacles at a time with an ever-increasing speed. Then decide if you want to risk it and keep playing to increase your current score, or submit your score and start over. But be careful… if you hit an obstacle, your current score resets to 0!
Forum Thread: Risky Bee (by Matthew Harvey)
---
Rival Fire
iTunes Description
Jump into the best cover based shooter on mobile! Dominate in real time Death Matches, battle it out in Survival mode, or dive into our action packed Campaign mode! Recruit squad-mates and build out your arsenal.

Battle other players from around the world in 1v1 or 2v2 Death Matches! Team up in groups of 4 to take on epic bosses and hordes of enemies! Battle wave after wave of enemies as you snatch up loot and compete against friends and other players from around the world to see who can survive the longest!

Dozens of guns to choose from! Collect and level up all kinds of Sniper Rifles, Assault Rifles, LMGs, and Shotguns. Find the gun that best suits you. Choose from grenades, missile launchers, drones, medkits, and other support items to make sure you are ready for whatever your enemies throw at you!
Forum Thread: Rival Fire (by Glu Games Inc)
---
Roads of Rome: New Generation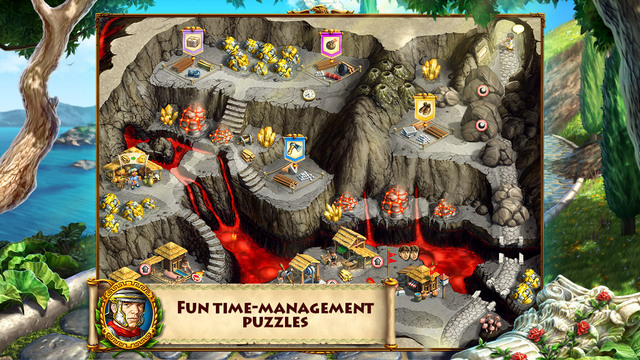 iTunes Description
The Roman Empire was wealthy and powerful. It seemed nothing can threaten its peace and prosperity. Until, one day, a sudden misfortune came upon the land, and the Romans had to face earthquakes of unseen power. The consequences were drastic, and young Marcus Victorious had to save its citizens and bring back the life to its previous glory. New settlements, new roads and new future for the people have to be built. If Marcus can achieve those goals, he will prove himself to his epic Father, gain respects of the citizens and may be even win the love of a gorgeous girl…
Forum Thread: Roads of Rome: New Generation (by Realore)
---
Sand Wars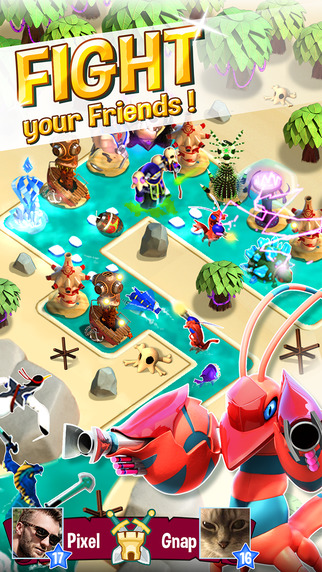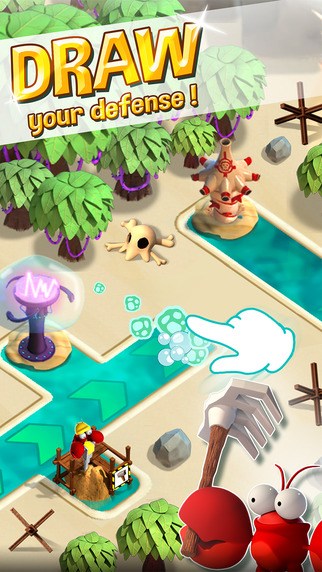 iTunes Description
Welcome to Sand Wars: the first hand-drawn online defense game!
Your power: draw the best strategy in the sand to defeat your attackers and avenge yourself with a powerful army!

Draw your own unbreachable defenses, power up your towers to protect your gate, collect and evolve your creatures to break your opponents' lines, and plunder their villages.
Forum Thread: Sand Wars (by CHOU Entertainment)
---
Sly Hikers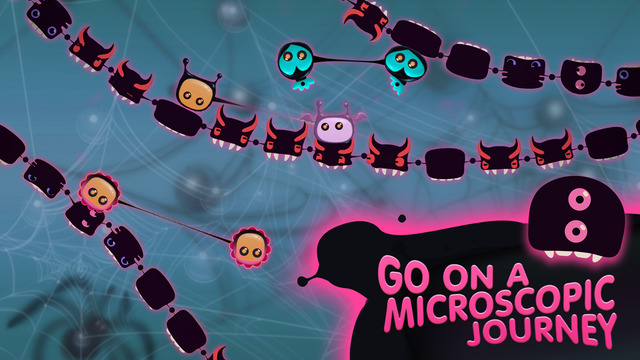 iTunes Description
Explore magical hidden worlds with the Sly Hikers! Can you keep this pair of microscopic explorers safe as they navigate dangerous worlds? Test your skills by tapping your way along tiles on mystical pathways. Some you can use to your advantage, but on others there are monsters that will harm you, or steal your life energy. Avoid these dangerous obstacles, and beat your friends' high scores as you keep the brave walkers moving for as long as you can in this physics-based endless runner!

WATCH YOUR STEP
You'll need to think fast and plan each move carefully as you jump and bounce through this microscopic universe. Hit ghost tiles to make your hikers invincible, and lifesaver tiles to earn revival hearts. Switch things up by playing as different characters. There are multiple pairs to choose from, each with their own unique skills.
Forum Thread: Sly Hikers (by SPIL GAMES)
---
Space Trader 2016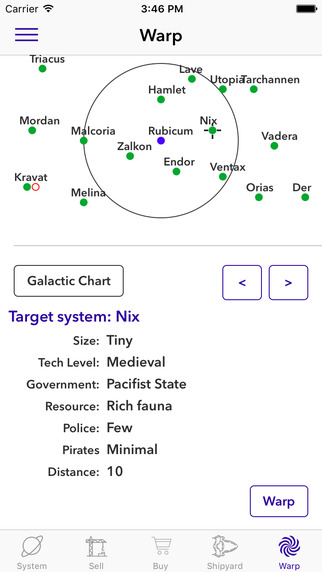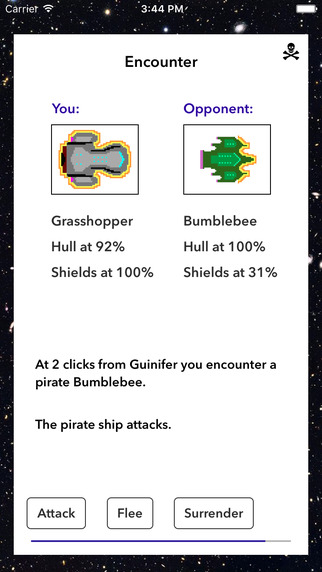 iTunes Description
Travel the galaxy, become an expert trader, fight pirates, and run from the police in Space Trader! A much-anticipated remake of the hugely popular, timeless strategy game from the 1980s, Space Trader 2016 is a historically accurate port of the original Palm Pilot game by Pieter Spronck. It features the original ten commodities and more than 100 original planets, each with unique tech levels, governments, resources, and other characteristics.
Forum Thread: Space Trader 2016 (by Marc Auger)
---
State of Matter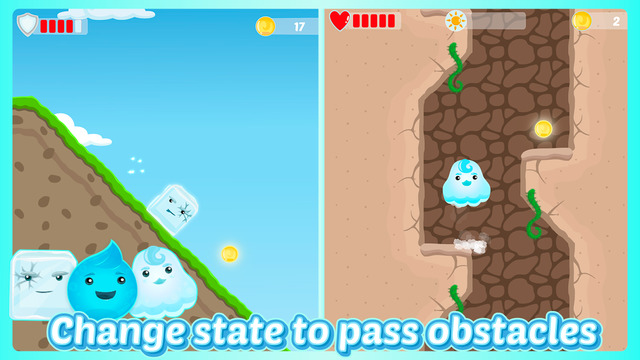 iTunes Description
State of Matter is a physics based 2D platformer about water, friendship, nature and evil robots (and some epic adventures as well).

Waterfield has always been an easy going place, until it was destroyed by Boss L. Evilborg (the "L" stands for "Liar"), just when our main character, Whalter, had moved there to his new treehouse!

Help him along Wishper and Phrost to save their home and crush that filthy robot!
Forum Thread: State of Matter (by FanART Games Oy)
---
Stay With Us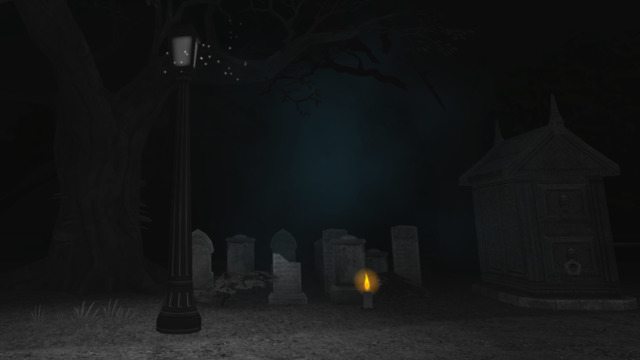 iTunes Description
What strange twist of fate has brought you back here? A number of years ago you recall playing here
as a child. All the children played at the graveyard. Until that night. The night she fell.

They had all run home when they should have stayed. No-one had tried to help her and she had
never been seen again. They had made a pact to never speak of it, never tell a living soul what they
had done. And now where were they?
Forum Thread: Stay With Us (By Gameverse) [Makers of Eyes – The Horror Game]
---
Super Water Polo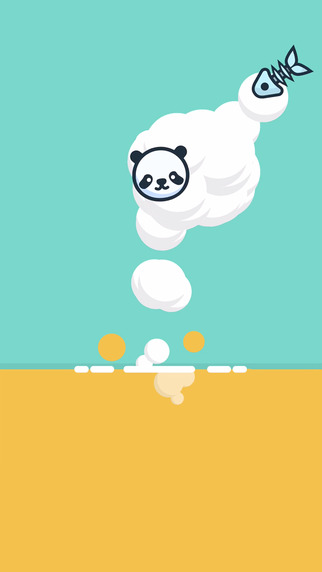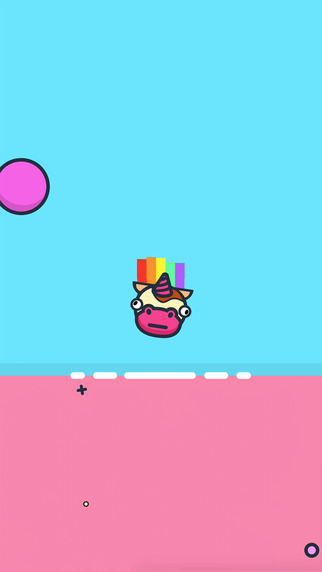 iTunes Description
Why does the pool smell of penguin!?

Super Water Polo is an insanely fun one tap sport game!
Finally there is no need to go out this summer.
Forum Thread: Super Water Polo (by Appcandy)
---
Surfer Chick
iTunes Description
Surf the city streets like a pro ! Have you tried a Rocket Board yet ?? If not, you haven't run far enough.

– Go Ride a surf board through Crazy City Streets
– Snap into action to avoid Obstacles and cars flying past you
– Collect coins to use in game and blast sparkles
– Colorful 3d HD graphics
– Lighting fast Dual Controls, Tilt / Button
– Grind your board over oil cans and crush them.
Forum Thread: Surfer Chick (by Abhishek Gupta)
---
Tiny Archers
iTunes Description
War is coming!

DRAW YOUR BOW AND SAVE YOUR KINGDOM from hordes of goblins and trolls that siege your tower! Crush your enemies and become the greatest Tiny Archer in this new challenging, fantasy, action game.

Discover fantastic characters, fight multiple enemies, unlock magic arrows and surprising abilities. Use your archery skills to survive! Defend your tower, defeat countless goblin armies and save the day! Join the ultimate bow and arrow adventure of Tiny Archers!
Forum Thread: Tiny Archers (by 1Der Entertainment)
---
Tunich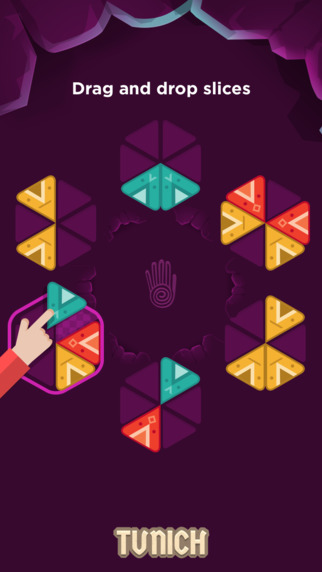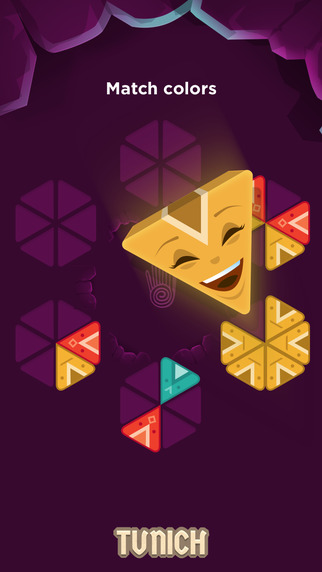 iTunes Description
Meet TUNICH!
The original Mayan-inspired puzzle game from the folks who brought you Numberful.

TUNICH is an easy to learn, engaging drag and drop puzzle. All you have to do is to build up pies using colorful slices. Make same color pies to unlock the TUNICH stone and its magical power!

But be careful, my puzzler friend, the road to conquer TUNICH is paved with limited space … make sure you don't end up without moves.
Forum Thread: Tunich (by Midnight Tea Studio)
---
Turn Your Destiny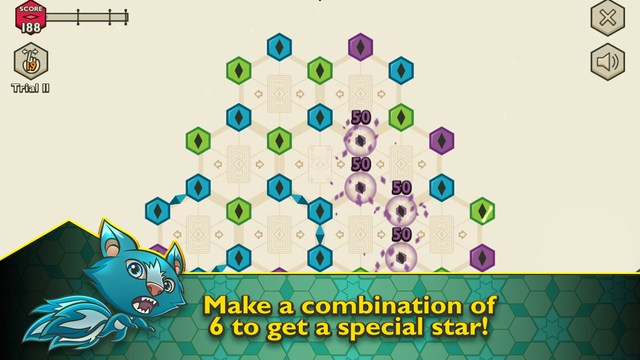 iTunes Description
Turn Your Destiny is a new addictive Match-4-or-more puzzle game. Solve each level and control your destiny! As the chosen star child, you are going on a quest to free the lost spirits. Throughout the Four Domains you need to combine and align stars in order to free the spirits of that domain. Sounds difficult? It is.

But you have skills, oh chosen one. With your special powers you will be able to combine colored stars. Combine four or more and great fortune awaits. The more stars you align, the greater the power that is released. Will you change the destiny of the lost spirits and fulfill your quest?

But beware! Each domain is guarded by a Star Guardian. They only guide the chosen star child. There's no tolerance for wanderers in the four domains. Stay on the right path and they will help you on your quest. Stray but a little…and you will feel the wrath of the Four Guardians.
Forum Thread: Turn your Destiny (by Flying Kiwi)
---
Venator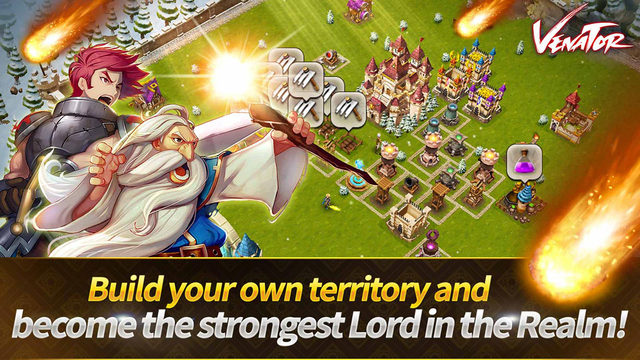 iTunes Description
Sword is the only one you can trust in this world!
True RPG that will waken your urge to dominate the world! Venator: Dragon's Labyrinth
Build your very own territory and collect diverse Heroes!
When all preparations are complete, join other Heroes
in the great battles and bring fame to your title!
Forum Thread: Venator (by Dreamplay Games Inc.)
---
Ya Gotta, Piñata!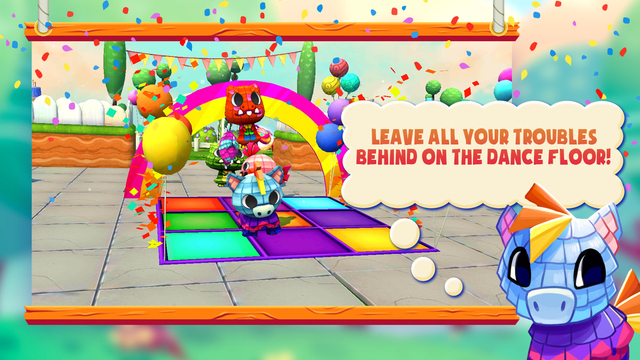 iTunes Description
Try to survive the worst birthday party of your life! Help Peppa Piñata save her friends from a terrible fate – children's birthday parties. In Ya Gotta, Piñata! you form a cute and colorful conga line of piñatas while avoiding candy crazed kids. Inspired by classic games such as Snake and Pacman, dance your way through as many party levels as you can handle.

Features:
Explore random levels with unique party themed layouts!
Powerup and knock unruly kids outta the party!
Turn in crazy long conga lines to get a high score!
Collect candy to create a variety of playable Piñatas!
Forum Thread: Ya Gotta, Piñata! (by RNG Studios Inc.)
---