Despite Pokemon GO (Free) only having been out for about eight hours here in the UK, I've been to a multitude of bizarre locations to try and catch 'em all. Whether the PokeStops have been in churches, train stations or random stones in the ground with absolutely no significance at all, it isn't only the Pokemon that are being lured to specific locations, but masses of people with their phones – and most importantly, their wallets. This has led to businesses actually buying lures to try and attract paying customers, and while on a smaller scale this is a novel idea, there is immense potential for a bigger brand to capitalise on the unprecedented popularity of Pokemon GO. It was therefore an inevitability that Niantic, according to a Gizmodo source, have struck a deal with McDonald's to turn every single restaurant into either a PokeStop or a Gym.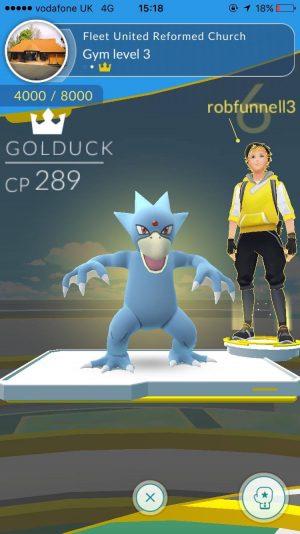 While this all seems like great news, especially to fans of the fast food chain, the deal is speculated to only include one Asian country at the moment. There is nothing so far confirming whether this will be a global phenomenon or if this deal will remain exclusive to the sole Asian area, and even less regarding the specifics to which country this actually is (however Japan appears to be a safe bet). However, the ridiculous success of Pokemon GO, and Nintendo's history of partnership with McDonald's strongly suggests that a larger and broader push to other regions is extremely likely to happen, and this initial deal is most likely a trial to see how it all works out.
Pokemon GO is only a few days old, and while the actual app may have its flaws, the degree to which the game has permeated into society has been absolutely unreal. Go for a walk to catch some Pokemon and you'll likely bump into many more playing the same game, who can point you in the direction of that elusive Golduck you can't seem to find. Check any form of media and places that previously had little interest in mobile games beyond Angry Birds (Free) are blowing up with Pokemon GO articles. It makes perfect sense to, rather than put an emphasis on having to purchase coins in game, try and capitalise on the augmented aspect of the game and use it to send people in the direction of shops, restaurants and more, and this will probably end up being where the game proves to be most lucrative. After all, that Dragonite or those Ultra Balls at the PokeStop aren't going to collect themselves.
[via Gizmodo]