During GDC this past March, I was able to check out an extremely early build of a game called Old Man's Journey from Austrian developer Broken Rules. Unfortunately, at that time Old Man's Journey was in such an early state that we weren't able to capture video of it, and Broken Rules wanted to keep the whole project under wraps for the time being. Which was a shame because it was easily one of the most beautiful and unique games I had seen in some time. Well, today they've finally officially announced Old Man's Journey and released the first teaser trailer for it.
Now bear with me because this game is a bit tricky to explain. You guide an old man across gorgeous, hand-crafted environments on his "journey of reconciliation" as he interacts with characters and reflects upon his life. But perspective matters here, literally, and this is where the game's puzzle-solving comes into play. Much in the same way you could open up new paths in Monument Valley ($3.99) based on your perspective of each level's structure, Old Man's Journey does something similar with the different depth planes in each environment. Those hills way off in the distance? Well, you can shift them around and if you can get them to meet the ground the old man is standing on he'll be able to walk on them. Like I said, it's tricky to explain, but the environments in Old Man's Journey all have moving parts that you can poke at and slide around in an effort to create the next path for the man to continue on his journey.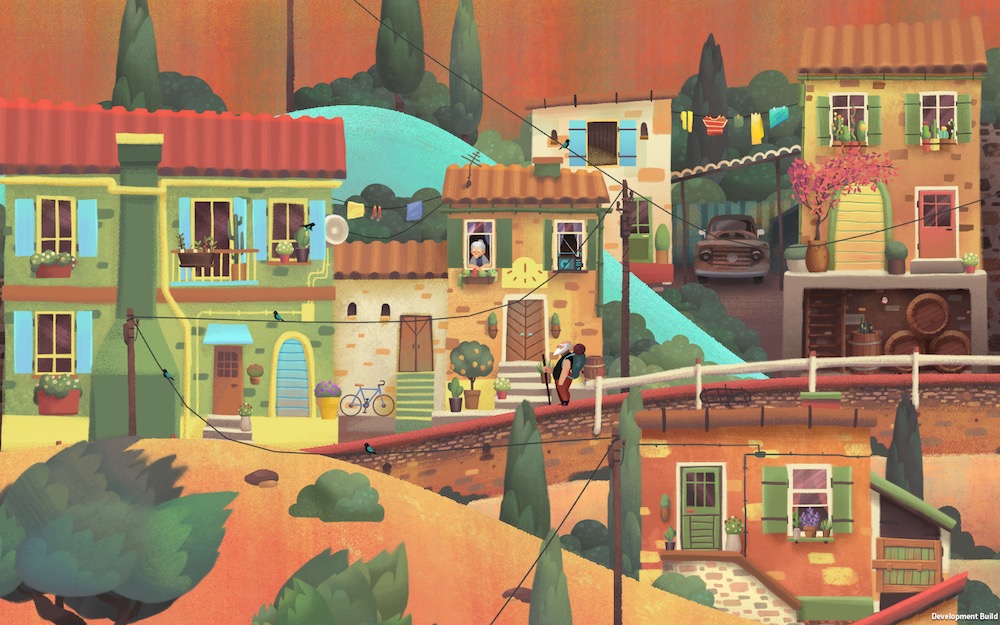 I'm really excited to see how Old Man's Journey has shaped up since I saw that extremely rough and early version in March, and how it continues to shape up as it works towards its planned release sometime in 2017. It has been chosen as one of the PAX 10, which is an annual award where industry experts choose the 10 best indie games and give them special recognition at PAX. As such, Old Man's Journey will be on display at PAX West in early September, and will also be at GDC Europe and Gamescom in August. We'll be keeping a close eye on Old Man's Journey and will keep you up to date on its development.