Turns out there are other games being released onto the App Store this week that don't involve throwing capsules at critters. Lanota ($1.99), which really impressed us when we looked at it for the first time last week, has circumvented the usual Thursday midnight rush of releases and is out now on iOS. Evoking many great concepts that we loved in our review of VOEZ (Free) last month, Lanota merges rhythm action with a beautiful artistic narrative describing a world that is slowly turning monochromatic through the loss of music and color, and how you must correct this by 'tuning' to a song at each level to slowly restore society.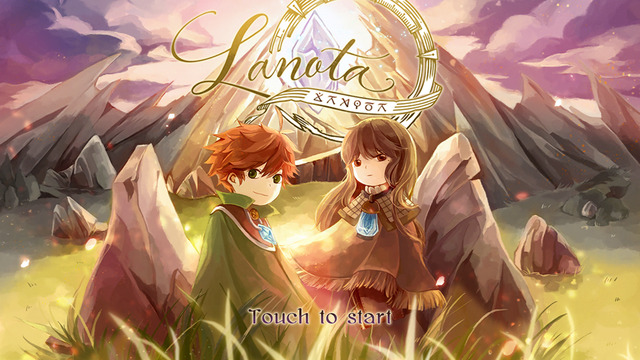 At its most basic level, the rhythm mechanics of Lanota are really intriguing and unique. Instead of the tried and true notes falling vertically from the top to the bottom of the screen where you must tap them in time, Lanota features a circular arena with much more variance on where and when you must touch the device. Coupled with the promise of an accompanying picture book and items to collect related to Lanota's stimulating story, any rhythm game aficionados should be sure to give the game a try.
Noxy Games have further promised that Lanota will be a content-filled premium purchase from the start, and have detailed that the base game consists of two main story chapters and 11 tracks, and an optional $3.99 in-app purchase provides a side story and 5 extra songs, with more tunes and story additions coming soon. With no micro transactions, consumables or a mandatory internet connection required, Lanota is certainly a game that should be supported by anyone who, for whatever reason, feels aggrieved at the success of games such as Pokemon GO (Free) and at the direction that mobile gaming is unequivocally heading right now. Best of all, you'll get a quality rhythm game to boot. We'll be taking a closer look at Lanota in our review in the near future, but until then leave any impressions and ideas on our forum thread.